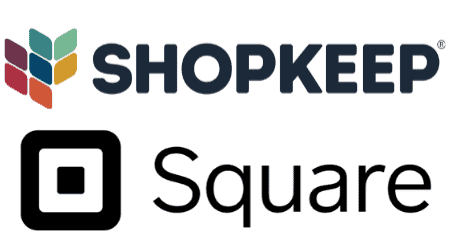 As you look for a solid POS system that will help you grow your retail business, you'll definitely want to check out ShopKeep and Square. Both platforms offer power features to help you streamline your payment processes, manage your inventory, engage your customers, and increase your profitability.
ShopKeep is a retail-specific POS system, enabling you to keep customers happy through loyalty programs; easy returns, exchanges, and refunds; and by storing customer information in the system to help you provide a more personalized experience. With ShopKeep, you can accept all forms of payments, manage your inventory, train and manage employees, view reports, and more, all from a safe and secure system.
Square is the most popular retail POS system on the market. It's easy to set up and accepts all forms of payment with ease. You can create customer profiles and loyalty programs to better engage your customers, automate your inventory management through low-stock alerts and downloadable reports, and integrate the platform with a number of third-party apps, including QuickBooks, Wix, and more.
For this ShopKeep vs. Square comparison, we found that Square is an overall stronger system. This is mainly due to the fact that it offers more features in a free version, and the deep bench of integrations and add-ons make it more customizable.
In terms of pricing, Square offers the POS for free. ShopKeep, on the other hand, charges $49 per month for the Basic Plan. Advanced features like gift cards and customer loyalty programs are included in the Essential and Advanced Plans, which are $79 and $179 per month, respectively.
Both platforms also charge a fee per transaction. Square charges 2.6% + $0.10 for each transaction, while ShopKeep charges 2.5% + $0.10.
With solid options for hardware and mobile access, both platforms offer the flexibility you need to run a modern retail operation. Let's take a look at ShopKeep vs. Square and see how their features, pricing, and support stack up.
ShopKeep vs. Square: Side-by-Side Comparison
Starting Price

Quote-based

Free
(Includes free card reader)

Payment Processing Fees

– 1.75% + 10¢ per in-store transaction
– 2.5% + 30¢ per keyed-in transaction

2.6% + 10¢ per transaction

Free Trial

✓

✓

Cloud-Based

✓

✓

Operating System

iOS & Android

iOS

Global Availability

United States & Canada

Globally Available

Customer Base

25,000 +

2 million +

Customer Support

24/7 Live Support

During Business Hours
ShopKeep vs. Square: POS Software
How does ShopKeep stack up to Square in regard to software offerings? If we only look at Square's free version, ShopKeep wins the software war. However, we'll look at Square from a holistic point of view and consider all the system add-ons you can purchase.
We clearly can't cover every feature of each system, but we can touch on the most important among them.
Payment Processing
Square offers fixed payment processing fees and those are higher than ShopKeep's fees, with one caveat. ShopKeep's fees change depending on whether a payment is processed in-store or has to be keyed in.
ShopKeep charges considerably more than Square when a transaction is keyed in; Square's fees don't change based on that variable. This balances their competing processing fees, meaning they are on par with one another.
As far as payment processing capabilities, both systems do the same thing. Each one can process magstripes, card chips, contactless card transactions, and a host of additional options.
WINNER: We call it a draw.
Software Integrations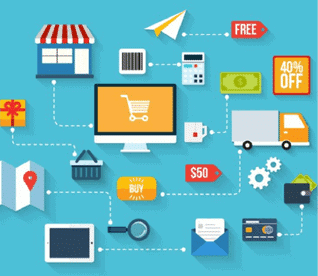 Software integrations are key when considering a system's feature set. Let's say a POS solution doesn't come with a specific built-in feature. However, it can integrate with a system that offers that feature.
When this is the case, we consider that feature an indirect part of the system's feature set.
ShopKeep offers integrations with less than 10 third-party software providers. This limits the end user's ability to build out their system to meet all of their unique requirements.
Square, on the other hand, integrates with over 60 third-party vendors. This significantly expands the functions you can carry out using Square.
WINNER: Square.
System Customization
Every business is unique, with distinct needs, challenges, and goals. An out-of-the-box solution with little room for customization isn't enough to satisfy some businesses' needs.
Other businesses receive everything they need in a system's standard configuration and have no need to add or change anything. That said, most businesses would change a thing or two about their system if they could. This makes customization an important variable when comparing two solutions.
Square, with its two million customers, doesn't have the internal capacity to customize individual users' systems. It is more of a what-you-see-is-what-you-get type of system. With its massive library of integrations, users can form the system they want.
However, that requires paying for a host of additional systems to complete specified tasks. So, we don't consider integrations and customization the same thing. The bottom line here is that Square offers little in terms of system customization.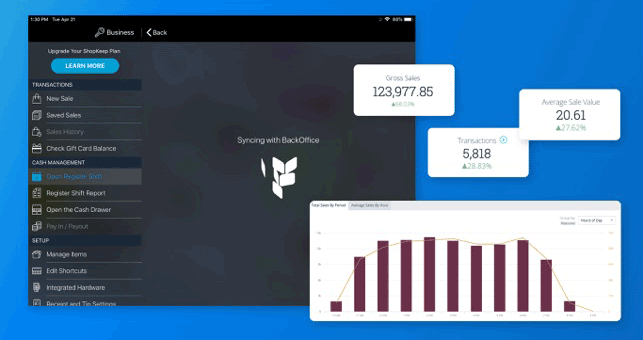 ShopKeep has 25,000 customers. While that sounds like a lot, it is just over 1% of the volume of customers Square has. What does this mean? ShopKeep does have the capacity to customize individual customers' systems to meet their specific needs.
In fact, customization is one aspect of ShopKeep that users love. New customers can speak one-on-one with a ShopKeep product specialist. That product specialist will ask a number of questions to obtain an accurate picture of what the customer needs, their challenges, goals, etc.
With that information, the product specialist forms an idea of which system features will be most helpful to that customer's use case. They then take the time to work with the customer to build a system specifically tailored to their needs.
Have you ever worn a suit or dress tailored to fit your body dimensions? If so, you know how much better it feels than wearing one you pulled straight off the rack. That's how using a customized software system feels. ShopKeep hits a home run it in this respect.
WINNER: ShopKeep.
System Reporting and Analysis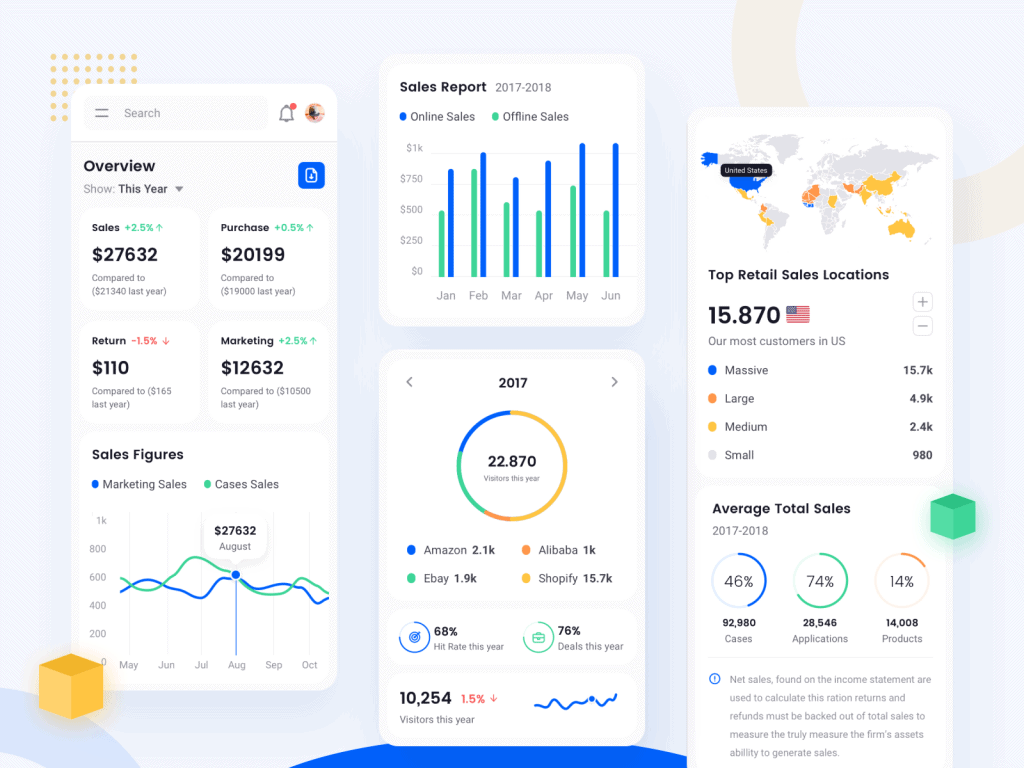 Capturing and analyzing data are among the most important elements of driving business growth. The data is there and needs to be used. There is so much data on the internet today that it would take someone 181 million years to download it all (Source).
POS systems can capture, store, analyze, and produce reports around countless metrics. Solid systems produce everything from inventory and sales reports to employee activity reports and more.
Without robust reporting, you make decisions based on intuition. Data turns the lights on, giving you a clear view of the state of your business and performance results. With that insight, you can make important business growth decisions based on cold, hard numbers, not gut feeling.
You should assume your competitors are using data to make decisions because most of them likely are. Given that assumption, if you don't follow lead, the competition will quickly pull ahead of you. So, how does ShopKeep stack up against Square in terms of reporting?
ShopKeep delivers relatively strong reporting capabilities and can produce reports around multiple metrics. The system also includes a dashboard that you configure to display the metrics you need to see most.
ShopKeep lets you drill down into your data and run reports on sales by the hour, day, or month. You can report on sales by rep during a specified time period. This lets you identify your top earners. That information came from the company itself.
However, users have different perspectives on ShopKeep's reporting. We read many user reviews lamenting the chunkiness of ShopKeep's reporting capabilities. Many feel its reporting is nonintuitive, not comprehensive, and lacks report customization capabilities.
Square includes reporting that consistently receives praise from users. They love how easy it is to configure and run reports and claim Square's reporting is very comprehensive.
Many customers say Square's reporting is always accurate and that the variety of reports available is quite broad.  In fact, many claim that reporting was the reason they left their previous POS system provider for Square.
This illustrates the potential gap between what a company says its product does and what customers actually experience. It also underscores how important user reviews are to the software evaluation and decision-making process.
WINNER: Square.
Overall Feature Set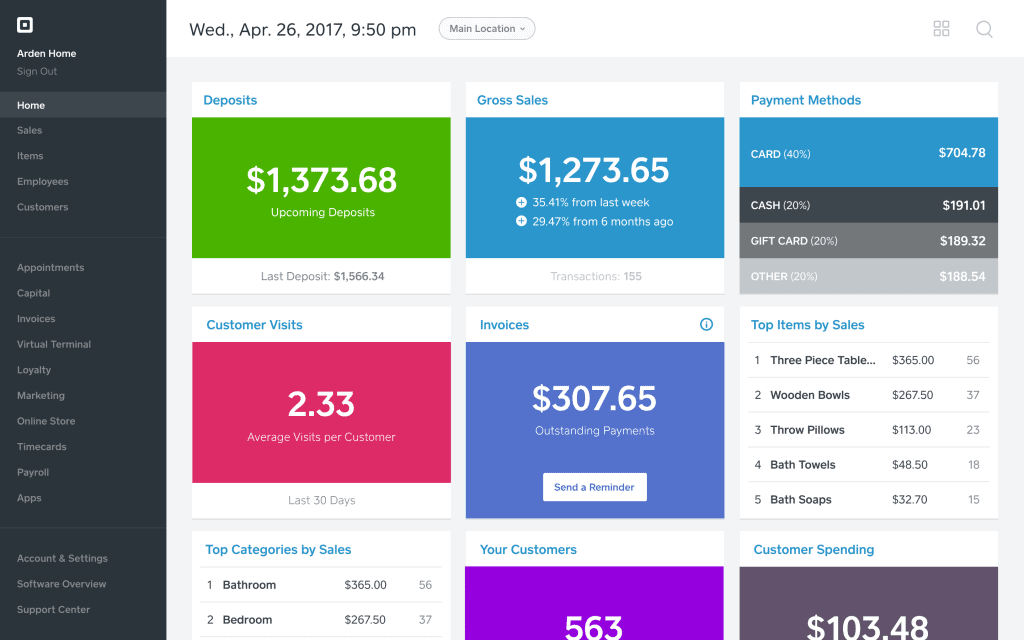 You likely don't want to scroll through a laundry list of reviews of additional POS features for each system. So, instead, we'll take a step back and consider each system's comprehensive feature set.
ShopKeep offers the standard point of sale features you would expect from a leading POS system. These include sales tracking, inventory management, eCommerce capabilities, etc.
Square offers all of those features as well. Where Square starts to distance itself from ShopKeep is with advanced, value-added features that its competitor does not offer. These include built-in email marketing automation, customer relationship management, multiple store management, and more.
WINNER: Square.
ShopKeep vs. Square: Additional System Offerings
In addition to comparing each system's POS software capabilities, other system offerings must be considered.
Customer Support
Square offers the kind of customer support that's typical of many companies in the US. You can reach a live agent during business hours, Monday through Friday.
With over two million businesses using Square, you can assume that on occasion there are long wait times. The company does offer a callback option, so you don't have to sit on hold for 45 minutes.
That makes up for the long wait times, but not for the lack of support over the weekend. Many businesses—particularly retail stores—are busiest on Saturday and Sunday. If something goes awry during peak hour on Saturday afternoon, Square users have nowhere to turn except Square's resource library.
But employees in a rush don't have time to go searching through a knowledge base to find a resolution to a system issue. So, they're pretty much stuck with an inoperable system at worst, or an inoperable feature at best.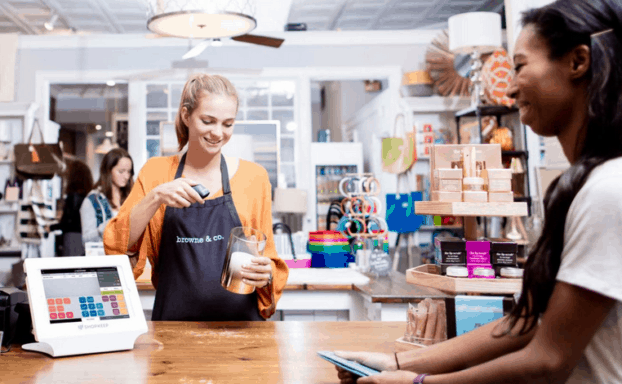 ShopKeep on the other hand, offers customer support with a live rep 24 hours a day, seven days a week. Imagine you run a bait and tackle shop that opens at 4:00 AM (fishermen like to hit the water at dawn).
At 4:02 AM on a Saturday, your first customer comes in and your system goes down. You don't need to wait until business hours on Monday to receive support and a resolution to your problem. Someone from ShopKeep's support team is standing by at 4:02 AM every Saturday to resolve your issue.
WINNER: ShopKeep.
Training and Onboarding
Because Square built its solution with simplicity in mind, it's more intuitive and easier to use than ShopKeep. But not by a wide margin; ShopKeep is also considered to be fairly easy to use.
Regardless, any time a business invests in new technology, it's critically important that every user understands how to use it. They should know how to leverage every system feature, otherwise they won't maximize the ROI their software can provide.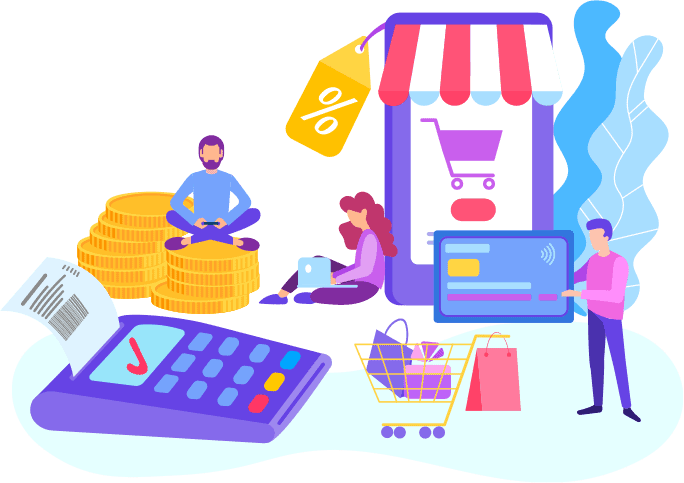 ShopKeep ensures that new customers are set for success by offering training and onboarding sessions. They are included in higher-tier packages and come at a small fee for lower-tier plans. Regardless, ShopKeep takes the time to ensure each customer can use the system to the fullest.
This is in their best interests as a business. If you have a powerful software tool but can't use it properly, you'll form the opinion that the system is faulty and leave for a competitor. By offering training and onboarding, ShopKeep not only sets customers up for success, they also increase customer retention.
Square does not offer live training or onboarding. Instead, they offer a library of how-to guides and videos meant to replace live training. This is understandable—with over two million businesses using Square, providing live training would require an army of training and product specialists.
Regardless, Square customers are mostly left to fend for themselves, whereas ShopKeep takes the time to hold customers' hands and walk them through each system feature.
WINNER: ShopKeep.
ShopKeep vs. Square: User Ratings and Market Sentiment
We could speak endlessly about our opinions of POS systems, but what do actual users think about ShopKeep and Square? Collating user reviews and understanding how real-life users feel about a system is quite important.
They are the ones on the ground using these systems day in and day out. They feel the pain when a system crashes, and the elation when a system solves a longstanding problem for them. In short, their opinions are valuable and should be considered when evaluating technology.
Enough user reviews exist for ShopKeep and Square for us to accurately gauge system value through their ratings and feedback. So, we dug into them and will now share our findings.
Customer Satisfaction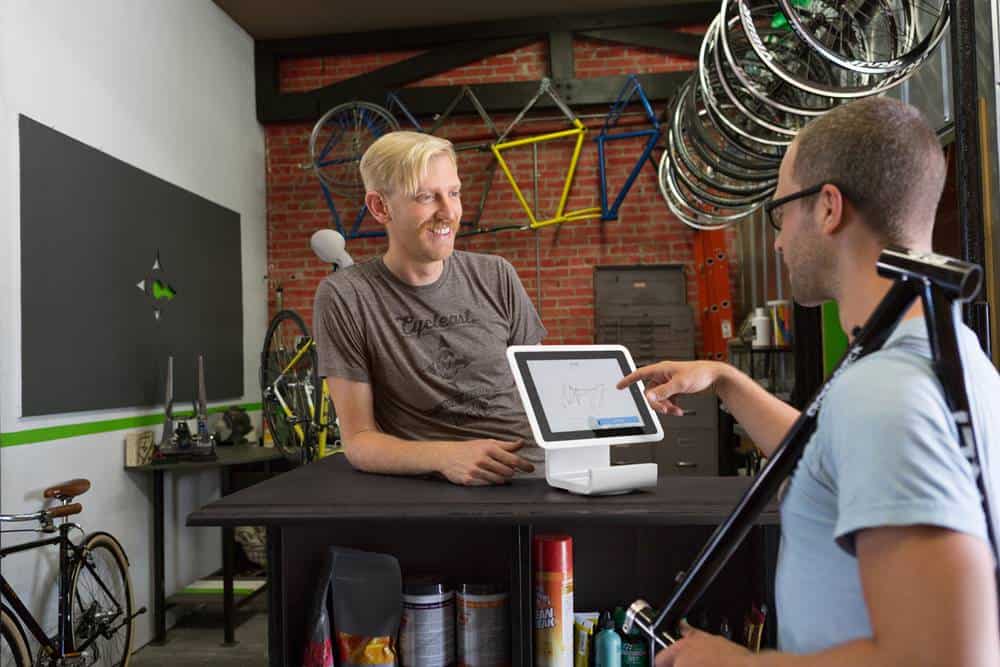 We consulted various sources and user review sites to determine overall customer satisfaction levels for both systems. We looked at average overall ratings for each system to determine customer satisfaction.
In doing so we found customer satisfaction for ShopKeep and Square to be within the same range. That is to say that there is not a wide gap between the two. Rather, customers are generally quite satisfied with both systems.
We also considered the number of user ratings for each respective system. We needed a large enough sample size to accurately gauge satisfaction levels. For example, let's say one product had an average rating of five out of five stars. However, that average came from only one review, we couldn't consider the data valid.
Using this methodology, we found Square's customer satisfaction rating hovers around 4.7 out of 5 stars. ShopKeep's customer satisfaction rating hovers around 4.2 stars out of 5.
WINNER: Square.
System Ease of Use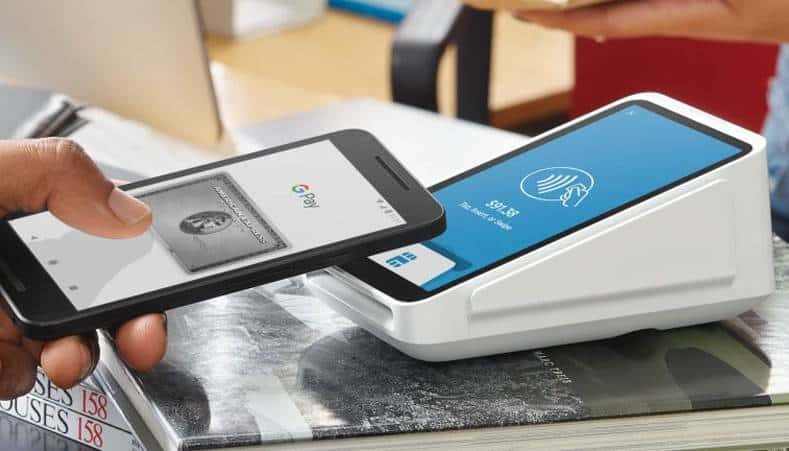 This is an important variable to consider when selecting a POS system to help streamline business operations. It becomes increasingly important the larger your business is because more employees will be using the system.
To measure user sentiment around ease of use we used the same methodology discussed above. What did we find?
ShopKeep, when data from various sites was compiled, has an average user rating of 4.3 out of 5 for system ease of use.
Square's customers, on the other hand, view the system as easier to use than ShopKeep. Square's average rating for system ease of use is around 4.6 out of 5 stars.
WINNER: Square.
ShopKeep vs. Square: POS Hardware
POS software is mostly useless without accompanying POS hardware components. POS software is the brain of the system and POS hardware is the body. The software sends commands to integrated hardware components. The hardware then executes those commands.
Square POS Hardware
Square produces a few of its own hardware components, such as its magstripe credit card reader. This device connects to and allows users to process payments on an iPhone or iPad.
Square also produces an iPad stand with a built-in magstripe card reader. This saves the iPad you use from having to lay on a countertop.
However, Square's best proprietary hardware component is Square Register. Square Register was the first fully integrated POS solution to hit the market and remains among the best available.
It acts as a touchscreen terminal, meaning you don't need to purchase an iPad. Plus, it includes a detachable customer display device that lets you process all types of card payments, including contactless payments.
Apart from that, the hardware that Square sells is all produced by well-known hardware manufacturers. You can purchase entire hardware kits that include different combinations of components to fit the needs of various business types.
Or you can purchase individual components à la carte, allowing you to piece together the hardware bundle that meets your exact needs.
ShopKeep POS Hardware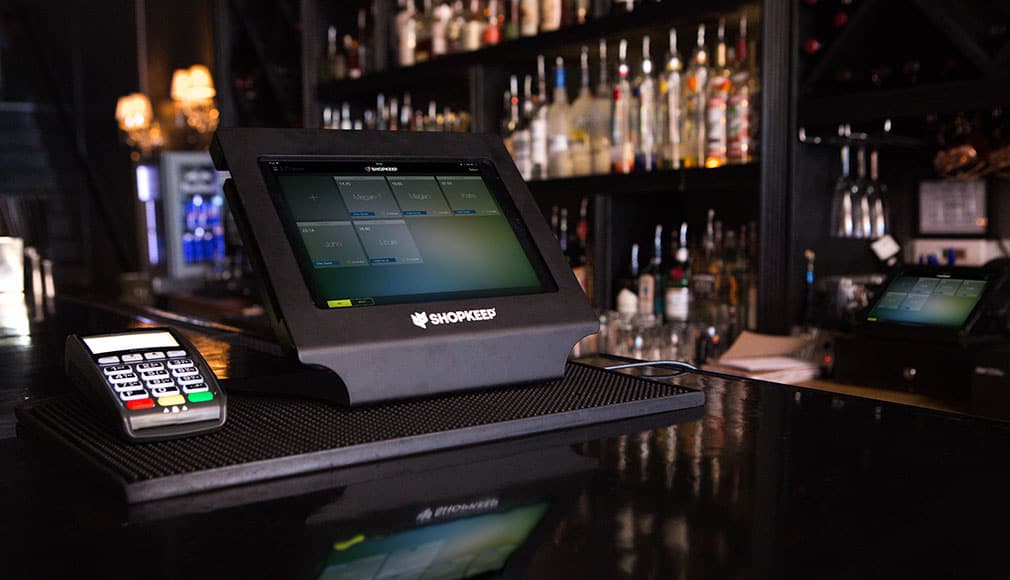 ShopKeep produces a tablet stand but aside from that does not manufacture any POS hardware. Instead, it sells components produced by trusted manufacturers, all guaranteed to be compatible with the ShopKeep POS software system.
ShopKeep offers a wider selection of hardware than Square, with many options for each type of component. These include receipt printers, cash drawers, barcode scanners, iPad stands, card readers, and more.
All of the POS hardware ShopKeep sells comes with a one-year warranty, free shipping, and free exchanges and returns. On top of that, ShopKeep also sells complete hardware bundles that include varying components, just like Square.
WINNER: Square wins points for manufacturing its own components, especially Square Register, which is super powerful. ShopKeep wins points for offering a wider variety of hardware components. The pros and cons of each system's hardware balance one another out, so we call this battle a draw.
ShopKeep vs. Square: Pricing
We'll start by stating that calling one system a winner here is difficult and we'll explain why.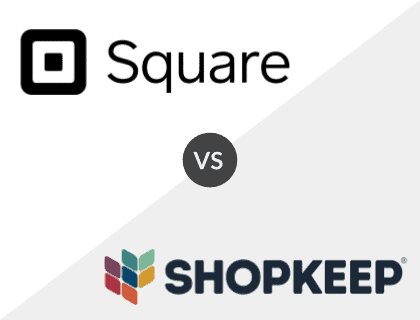 ShopKeep doesn't list pricing information on its website. You must contact the company to request a quote.
This is frustrating because the first thing consumers do when browsing a software provider's site is look for pricing information.
Plus, anyone familiar with measuring customer satisfaction is familiar with Customer Effort Score (CES). CES measures satisfaction by the amount of effort a potential customer must put into an interaction with a company.
By not listing transparent pricing information on its website, ShopKeep is doing itself a disservice in our opinion. It's certain that many people evaluating ShopKeep move on to the next provider after realizing there's no pricing information available.
Square offers a free version that comes with the Square Reader to process card payments. From there, Square offers various software/hardware bundles that run as high as $799.
Square also offers add-on features such as email marketing, customer relationship management, employee management, and more. Each comes with its own price point.
WINNER: Neither system has tiered pricing for software and only Square lists pricing for hardware and individual software add-ons. Square wins points there. Plus, with its free version, Square beats ShopKeep in pricing.
Which System Wins Overall? Our Final Verdict
Square won in twice as many areas covered above as ShopKeep did. Does that mean Square is a better system for you? Not necessarily.
Square is a great choice for new and small businesses. Why? Because it offers a free version that delivers all the features that most young businesses need.
Square is also well-suited for larger businesses due to the fee-based add-ons you can outfit your system with.
ShopKeep tends to be used primarily by small- and medium-sized businesses. So, regarding suitability for a broad range of business sizes, Square wins again.
We might recommend ShopKeep to businesses that need more hand-holding and require a highly customized system to meet unusual business needs.
But it would be a toss-up because with Square's extensive integration options and add-ons, it can be customized to meet most needs as well. ShopKeep is a solid system with satisfied customers, many of which leave ecstatic reviews.
Nevertheless, considering all the information above, we must call Square a stronger system that ShopKeep. Sorry, ShopKeep—you did well. Square is simply a tough opponent to go up against.
Reader Interactions