(Last Updated On: August 22, 2022)
Point-of-sale (POS) marketing is an online and offline marketing tactic used to drive lead generation and sales by leveraging the potential of your digital and on-site POS systems. When used correctly and by leveraging the potential of your retail space and online store, POS marketing can help you achieve numerous sales and marketing goals.
On the marketing side of things, you can use POS marketing for lead generation, engagement, building social proof, as well as loyalty and long-term customer retention. On the sales side, POS marketing is great for generating qualified leads and new sales as well as up-sell and cross-sell opportunities.
And that's just the beginning. That's why we are putting all that into perspective and sharing some of the POS marketing best practices you can start implementing right away to take your business to the next level. 
1. It all starts with the impulse buy
Marketing psychology is a vast field that encompasses numerous tactics and methods for influencing the consumers' mindset to achieve the desired outcomes. Some of these tactics include building social proof (so that potential customers make the same decisions as the existing ones), the fear of missing out (FOMO), and of course, impulse buy.
The impulse buy is when a customer makes a spur-of-the-moment decision and buys a product knowing that their investment is low, thus validating their decision to spend more money. That's why impulse buys are almost exclusively those low-cost products stationed at checkout.
Whether you have a beauty supply store or a candy store, or any other type of retail business, you should surround your checkout counter with various discounted, and low-cost products to incentivize people to pick them up on their way out.
This is also a powerful tactic for moving those products that would often get overlooked around the store. Products that are difficult to highlight in the store can spark attention and inspire people to pick them up by being displayed around your POS. 
2. Incentivize people to buy online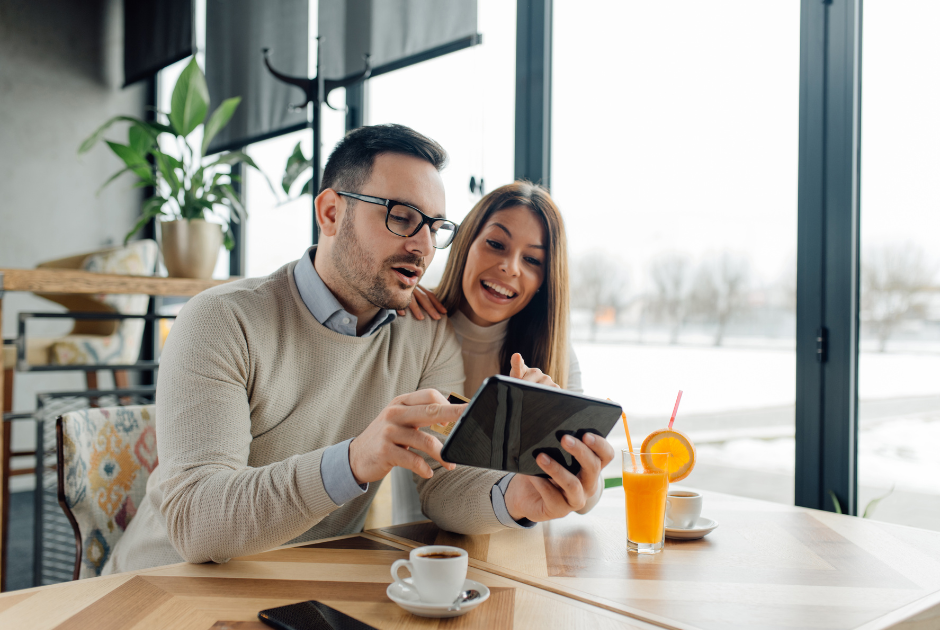 One of the common mistakes business owners make is that they focus on building their online and offline presence separately instead of combining the two to achieve better results. Your in-store POS is the best place to talk to people about your online presence and what it offers.
It is also the best place to incentivize people to head over to your eCommerce website to activate a special code or to start following you on social media to keep up with the latest product announcements. The possibilities are endless, but creating a seamless experience between your online and offline sales and marketing efforts is imperative.
Keep in mind that many customers will try to walk out of your store without buying anything or only a couple of items while changing their minds on the rest of what they initially picked out. When that happens, you don't want to let potential sales go to waste.
Instead, entice them to visit your online store to get some perks and discounts, making sure to optimize your checkout conversion process to reduce customer effort as much as possible. This will ensure a seamless experience and will inspire people to pick up some more products after they've left your store.
This passive conversion will help boost sales with minimal effort on your part.
3. Build your email list and sales funnel
Building an email list is one of the most important aspects of digital marketing, as it allows you to expand your reach, engage with your audience, and generate leads through interesting replies and other email-specific actions. But to achieve any sales or marketing goals or to build a powerful email strategy, you first need to gather as many email addresses as possible.
These email addresses need to be relevant to your business, and they should represent your ideal target demographic to maximize the potential of every email you send to generate sales or warm up leads so that you can nurture them to conversion. You might not have known that you can use your point of sale both online and offline to build your email list.
On-site, you can ask your customers to share their email addresses to get notified about new products, deals, and discounts. You can use email opt-ins on your site and on social media to achieve the same online.
The difference is that on-site you have the opportunity to educate your customers and show them how beneficial it is to them to share their email addresses with you. Make sure to specify that they can unsubscribe at any moment and talk to them about your data protection and privacy policies.
4. Open new cross-sell and up-sell opportunities
Whether it's an online or an offline point of sale, one of the best ways to generate more conversions is through up-selling and cross-selling. The key here is to ensure your point-of-sale products are structured and organized, which requires you to pull some data and statistics about your store.
For example, on your online checkout, you can easily display similar and complementary items to entice people to add them to their carts with one click. This will allow them to complement their purchase with something they actually need instead of hoping that they would buy something from a completely different product category.
Offline, this is more difficult to achieve, but not impossible. Make sure to ask your customers if they would like a complementary product to their purchase and explain succinctly how the complementary product would benefit them. People need information to make a positive decision.
However, when it comes to upselling you need to specify the better model or version of the product and the price. The pricing needs to be higher but justifiable, and typically you will be able to get a successful up-sell with a 10% price increase. 
5. Use the right CTAs to inspire purchases
You might think that calls to action are only beneficial for your online marketing efforts, but in reality, you can use them online and offline to generate more leads and sales. In fact, you can optimize and change your CTAs to help you achieve various goals depending on where different customers are on their journey.
You can surround your in-store point of sale with various catchy signs that entice people to check out certain products and pick them up. These signs should clearly state something about the product or the product class and should be divided into:
New arrivals

Clearance

Limited-time offer

Selling quickly

Until stocks last
You can further enhance your in-store CTA strategy by complementing it with your online efforts. Consider putting up signs with QR codes, for example, telling people to scan the code and check out some special products that are not in the store or to get free shipping and other perks.
The possibilities here are numerous, and you can also use online CTAs to drive traffic to your physical store. Getting more people to your physical store is a great way to build brand awareness and buzz.
With that in mind, you can use your online point of sale to put up CTAs telling people to check out your physical store to find special deals and discounts.
6. Leverage QR codes for online engagement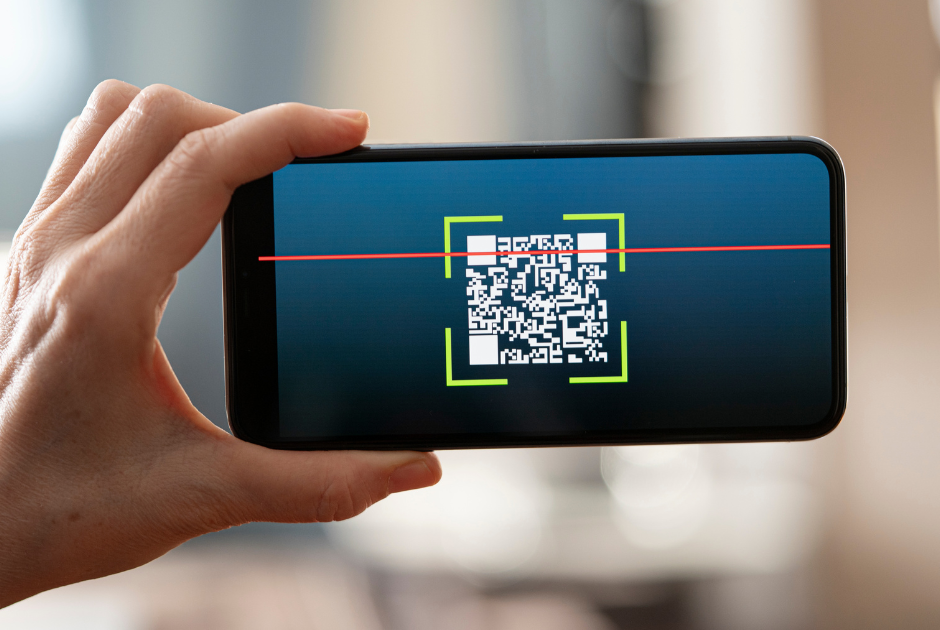 On-site POS systems and counters can be used to drive online engagement in many ways, but one of the easiest ones is through custom QR codes. Add a QR code to your POS system and QR stickers around your POS station to inspire people to complete different actions.
While they wait in line for the checkout, customers can scan a QR code that will take them specifically to a web page with the products that are on sale. They can also scan a different QR code to go to your IG page or a code that will take them to your blog page to stay on top of the latest news and updates.
A QR code is also great for email list building, as it can take them to an email opt-in prompt on your website. This might seem like a lot of work, but in reality, you can nowadays find drag-and-drop QR builders and build custom QR codes in no time.
Simply print them out, put them in your POS system, and on your website to make it easy for your online and offline customers to complete various sales and marketing-oriented actions.
Another great idea would be to have a support QR code that will instantly take people to your FAQ page or your customer service contact form. 
7. Ask for personal info to send unique discount codes
Establishing a direct line of communication with individual customers is a great way to keep your brand relevant in their eyes and entice them to take action. Many retail companies worldwide are combining online communication channels with offline ones to ensure a high engagement rate. 
For example, simply by obtaining your customers' phone numbers, you can send personalized discount codes and messages with unique deals straight to their phones. This can be an SMS message, but it can also be a direct message on one of the popular messaging apps like Whatsapp or Telegram. 
Once they're at the store, you can punch their unique discount code straight into your POS to apply the discount. This can work online and offline, of course, and you can use this incentive to get new customers to share their phone numbers with you.
At the checkout, ask them to share their information to receive future deals and discounts curated especially for them. 
8. Create a value-driven loyalty program
There's nothing like a good loyalty program to boost customer retention, entice new customers to join, and maximize the lifetime value of every customer. Comprehensive POS systems have numerous features and integration abilities that allow you to implement customer loyalty perks and track them effectively across your online and offline channels.
From deals and discounts to long-term points accrual, there's a lot you can do with your POS to run an effective loyalty program. But your POS can also make it easy for people to join your loyalty program right there on the spot as they are making their purchase.
Again, you can use a QR code to take them to a loyalty page on your website, but if you want them to sign up right there on the spot, you should engage with them directly.
Make sure to advertise your loyalty program in your POS area, making it easier for people to join on the spot. Once they share their information with you, logging it into your POS system will be a breeze.
9. Involve your customers in meaningful causes
Last but not least, use your online and offline POS area to do some good and boost your brand reputation at the same time. You can easily allocate a part of every payment in your POS system to a worthy cause, and you can advertise the causes you stand for in your POS area to boost community involvement and engagement.
In turn, this will help boost your brand image and inspire your customers to connect with your brand on a more personal level. Over the long term, involving people in the right causes will create a brand-consumer bond that will improve retention and turn people into lifelong brand advocates.
Conclusion
POS marketing should be an integral part of your online and offline marketing efforts in 2022 and beyond, as you want to open as many lead generation and conversion opportunities in both realms. If you're not leveraging your online and offline POS for more leads, engagement, and sales, you're wasting a lot of marketing and sales potential.
Now that you have some great POS marketing ideas in your arsenal, though, you can go ahead and start implementing them at your in-store and online checkout right away