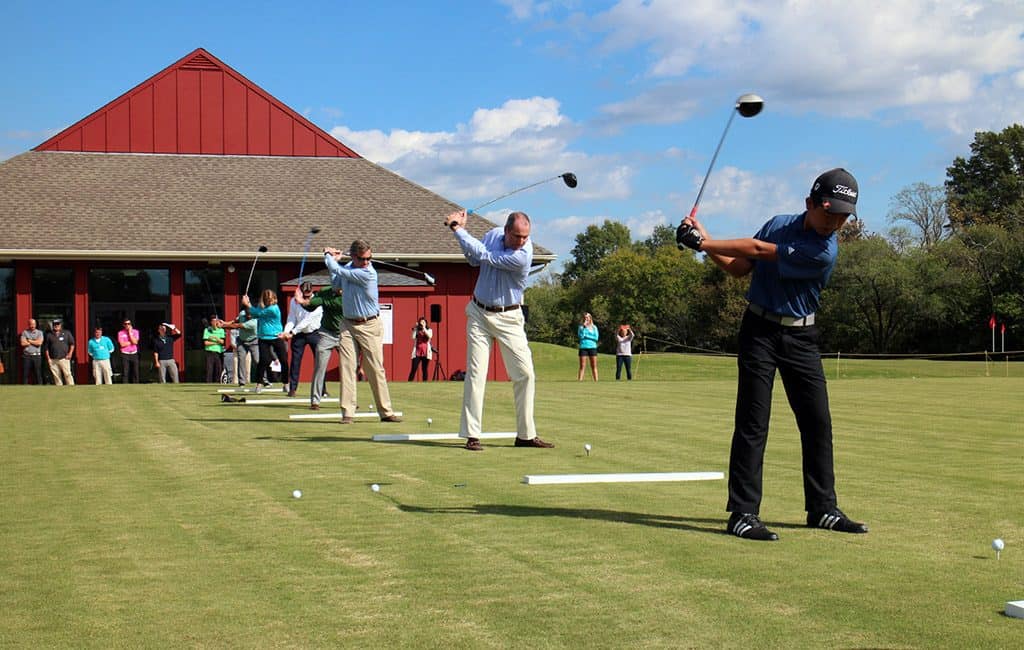 Golf courses need to manage Tsheets, appointments, and food and beverage choices. A  golf course POS system can help with managing all of those.
The right golf course management system will make it easier for you to come up with tee sheets that are best suited for the course, and foster transparency. However, such systems not only manage customers but also employees.
Based on our research, LightSpeed Golf is the best golf course POS system.
It allows golf course owners to create their own tee sheet bookings and view their account statements online. The system will also consolidate monthly food and beverage, and pro shop transactions for each customer.
If you are ready to cut costs and increase profit margins, let's review the top golf course POS systems.
Comparing the Best Golf Course POS Systems
| System | Starting Software Costs | Hardware Costs | Key Features |
| --- | --- | --- | --- |
| Our pick! | Starts at $59/month | Additional terminals are $34/month | Great back-end reporting and forecasting, a la carte pricing options available |
| | Starts at $9.99/month | $0 | PCI-compliant POS software, customer relationship management (CRM), integrated tee sheet, and online tee time management capabilities |
| | Quote based | Starting at $850 | Offers a powerful blend of management, sales, and marketing tools |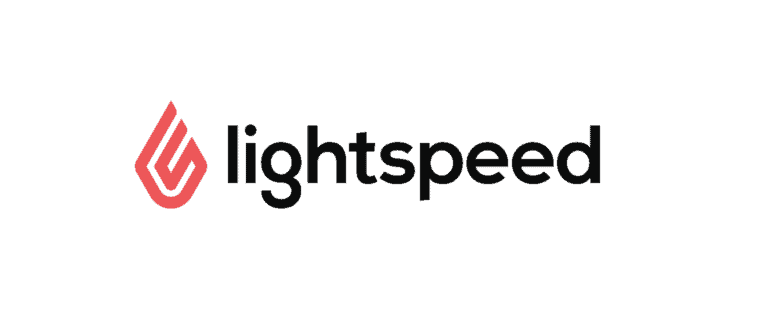 Lightspeed Golf POS is a one-stop management platform built to simplify, scale and provide exceptional customer experiences at your golf course.
The cloud-based solution meets the needs of simple public, semi-private and private golf operations looking to go online as well as complex multi-course operations, hotels and resorts using PMS integrations. No matter the size of your operation, you'll be covered—the system can support 50+ facilities with anywhere from 9 to 54 holes.
Gain full control over your plan with flexible payment options, no long-term contracts, and the ability to build a custom solution that meets your exact needs and budget with features such as:

Tee Sheet
With Lightspeed Golf, creating and managing tee times is a breeze. Customize your tee sheet to appear how you want and get complete control over your facility. Let players book and pay for their rounds anytime, anywhere with 24/7 real-time online reservations done directly on your website.
Restaurant and Pro Shop POS
Modernize your pro shop and improve customer service with a POS system tailored for golf retail—and fully integrated with your tee sheet. Bring pro shop inventory online with a complete eCommerce tool that lets customers shop from the comfort of their own home.
Turn more tables and improve your service with the cloud-based restaurant POS built to handle everything from drinks on the course to meals at the clubhouse. Lightspeed Golf helps make your course's restaurant the go-to spot after hitting the links.
Business Intelligence and Reporting
Analyze sales, inventory, employees and customers to create a more efficient operation that will give you an edge over the competition. Aggregate all of the data that comes through your golf course into powerful, easy-to-read reports.
Automated Marketing
With data that flows seamlessly between modules, you can easily become a smarter marketer. Drastically improve the relevancy of your communications by triggering automatic emails and text messages based on specific customer behaviors.
Lightspeed Retail POS System Downsides
The user interface on the Lightspeed POS register is rather crammed up and busy.
2. The Best PCI-compliant Golf Course Management System: Teesnap


Get your business a web-based golf course management system that is affordable and highly effective at what it does. In addition to offering you PCI-compliant POS software, Teesnap features customer relationship management (CRM), integrated tee sheet, and online tee time management capabilities.
This system will help you manage your golf course activities like scheduling, sales, reporting, and marketing more efficiently.
PCI Compliant
Teesnap is a golf course management software that provides real-time tee time scheduling, POS, big data reporting and intelligent marketing. Founded in Las Vegas, Nevada, the company's comprehensive SaaS solution includes an integrated tee sheet and POS system, enabling businesses to manage inventory, pricing optimization and customer relationships through one dashboard.
The system helps users eliminate bartered tee times by connecting channel partners with their business and offering them direct access to the booking engine. It also enables customers to self-setup sales portals, while maintaining full control over partner rates and booking restrictions. Moreover, the platform assists businesses to drive revenue by automating email marketing and providing targeted offers to attract repeat customers.
With Teesnap, tee times can be booked and confirmed directly on the website using mobile devices. This helps reduce staff workload and eliminates the need to answer phone calls. Moreover, tee times can be sold to groups and individuals on the website with the ability to track guest information and payments.
The tee time management platform also allows businesses to allocate and monitor cart rentals, deal with no-shows and pro-rate rain-checks effortlessly. It also allows golfers to book tee times for regular partners and groups by automatically populating a list of suggested dates once a booking is made. Additionally, the POS system can be used by servers on tablets to take food and beverage orders, with options such as preset or custom modifiers, bill splitting, promotional bundles and tipping.
The effectiveness of Teesnap at managing golf courses may be attribute to its unique feature suite, offering you such capabilities as:
Native Tablet App
As mentioned earlier, the Teesnap golf course PIS system allows owners and members to do almost everything online. To make this more convenient for them, the provider offers a native table application. This app is mainly designed to push updated automatically, without the intervention of your IT staff.
Additionally, the solution allows your golf club members to manage their golfing operations from virtually anywhere. Through the Teesnap admin portal, you will be able to view course activity, change tee times, and even create promotional campaigns. You may access this portal using any internet-enabled device.
Sales Portal
With Teesnap golf course POS system, you will be able to set up a sales portal for the business in accordance with your preferences. You can then give your channel partner direct access to the portal, allowing them to sell their tee times. However, you will still have complete control over the booking restrictions and partner rates on the sales portal.
Teesnap POS System Downsides
The system lacks loyalty programs and payroll management capabilities.
Get A Free Quote
3. The Most Intuitive Golf Course POS System: ForeUP


ForeUp offers golf course owners and members enhanced ease of use and a powerful blend of management, sales, and marketing tools. The provider offers your business a solution that is industry-specific and tailor-made to address your golf course requirements. To begin with, the provider offers you a cutting-edge cloud-based POS solution.
As such, you will be able to view as well as manage the course more efficiently from wherever you are.
As a golf course management software, Foreup offers enhanced ease of use and features tons of tools for managers, making it an ideal choice. This tool is used by more than 1,100 courses across the United States and additionally offers a great POS solution – all while giving clients a personalized website, mobile app, and full marketing services. Its smart reporting also makes bookkeeping and financial management easier, too.
Unlike other golf course software, Foreup is fully integrated and can be customized to meet the unique needs of each facility. For example, it allows golfers to register online or on their phone, letting them choose their time slot and instantly receive a confirmation email. This prevents no-shows and late arrivals, while increasing course revenue. Moreover, foreUP's customer relationship management system lets each golf course own and maintain their player database, with one-click access to all previous interactions with the course.
ForeUP is the golf industry's pioneer and leader in cloud-based technology for course management, with a suite of efficiency- and profit-enhancing tools and services. They are the only golf course management software provider to offer an all-in-one tee sheet and POS system with a robust set of marketing capabilities, including targeted emails, text messages, and more.
Whether you need the best tee sheet system in golf, an exceptional point of sale for your pro shop or a full-suite marketing solution that returns client investments 32x higher than Google PPC, Foreup has you covered. Visit them at Booth #3901 to learn how they can help you streamline your business and take it to the next level.
Additionally, the system is packed with a myriad of relevant capabilities, such as:
Simplified Member and Customer Management
If you are looking forward to offering your guests an experience that will keep them wanting even more, the foreUP system will come in handy. With this solution, all the customer and member accounts in your golf course will be completely integrated into the ForeUP platform. As such, it will be easier for you to view their loyalty points balances, transaction history, passes and required payments at a glance.
Again, the system makes it easy and more convenient for you to engage with golf club members and customers to the pro-shop as soon as they walk in. The ability to interact with each member and customer at a personal level will, in turn, boost customer loyalty in the business.
Enhanced Mobility
The foreUP POS solution for golf courses will ensure that you are never tied down by business operations. In this regard, the system allows you to accept orders and process customer payments on the go. Again, the cloud capability of the system ensures that you can access all it's management tools remotely.
ForeUP POS System Downsides
Tracking the specific sales to a specific individual is not straightforward. Again, the system lacks some reposting capabilities.
Get A Free Quote
Things You Need to Know Before Choosing a Golf Course POS System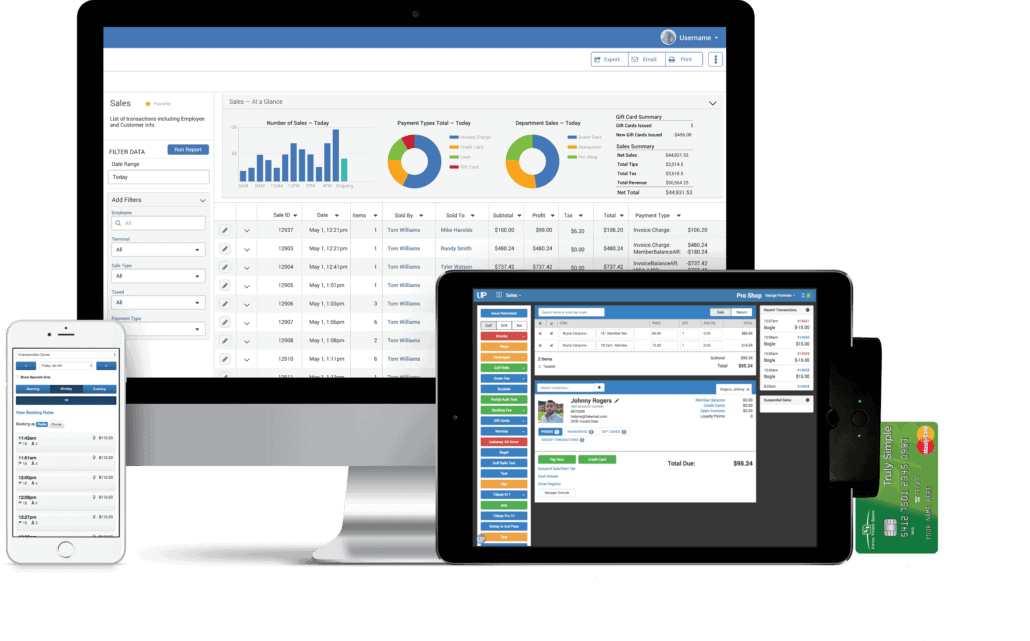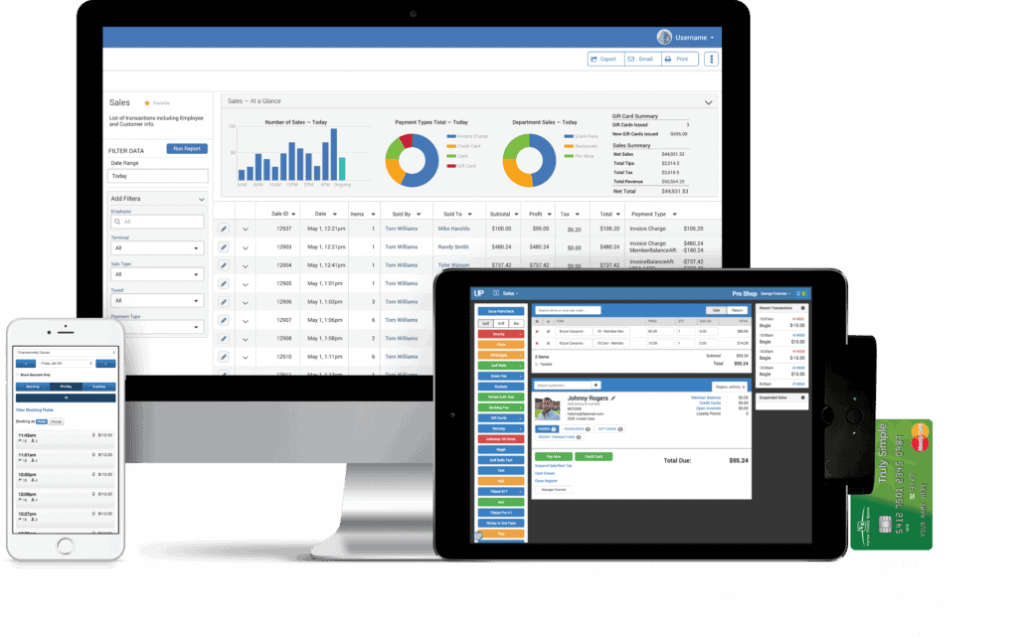 Ranging from the dining room to the driving range, merchandise to marketing, you will need technology that allows you to manage and grow the golf course business. Additionally, your preferred system should be intuitive and capable of interacting with all business transactions in real time.
For instance, the golf course POS system you choose should offer such capabilities as inventory, sales, employee, and customer management. Even if you need a system for the smallest 'mom & pop' or to manage a multi-course national golf business, you need to invest in an industry-specific system.
Still confused about which golf course POS solution to go for?  Here are some of the things you should consider while shopping for one:
Sales Capabilities
Just as is the case with any other golf course, you will need to sell an array of items in your business. For instance, you will need to sell Tee-Times, cart fees, green fees as well as an assortment of retail products. This being the case, you need to choose a POS that features the right golf course sales tools.
To begin with, the system should let you apply scheduled rates for cart fees and green fees. Additionally, it should allow for enhances customization of the sales capabilities. In this regard, a system that allows you to create 'quick sale' shortcut keys will speed up transactions. While ringing up sales, the system should you to input products details in several ways.
Most of the leading golf course POS systems will let you type product codes manually, scan a bar code or feed in the details through a touchscreen. For the purpose of sales history monitoring, and customer billing, your preferred system should be capable of tying each sale to an account.
In addition to these, there are several other sales capabilities a golf course POS system should have:
Pro-rated Rain Checks – the rain checks generated by your POS solution should be pro-rated and assigned a monetary value, based on the number of holes played. Again, the checks need to feature a unique code to prevent duplication. With such checks, the balance will be simply deducted from the current green fee at the redemption.
Event Tracking – this capability is essentially designed to help you know how much revenue was generated at each of the sales locations in your golf course.
Member Management
As you may be aware, managing your golf club members effectively is not an easy task, especially if you do not have the right technology. To make this easy, you need to get a POS system that features member management capabilities as well.
A golf course POS member management capability should be capable of handling such things as season pass holders, membership dues, prepaid programs, and credit books. Additionally, the system should also be capable of integrating loyalty programs and smart card tracking.
The right solution for your business should allow the members to view reservations on the Tee sheet. Similarly, it should allow them to invite other members and unlimited categories that have custom playing rights. Again, the system should also make it easy for you to monitor membership life cycles.
Inventory management
The POS system you settle for should also be able to manage the inventory in your golf course. In this regard, you will need such POS capabilities as support for unlimited products and suppliers, seasonal and tier pricing. Additionally, the system you choose should integrate purchase orders, and feature real-time updates of inventory levels.
The system should also support UPC codes or allow you to print your own price tags and bar codes. This is supposed to make it easy for you to upload the golf course inventory to the POS system. Adding, removing or editing the inventory item should also be easy.
Final Verdict
Without the right technology, managing your golf course, pro-shop and golf club will be a cumbersome, and time-consuming task. In addition to making such management tasks easier, the right POS solution will keep the customers and members engaged, and help you promote your offerings to them more effectively.
The three POS solutions reviewed in this guide are some of the best industry-specific options in the golf industry. Whether you are looking for an affordable or a feature-rich management solution, this guide will help you choose the best golf course POS system.