Last Updated on November 23, 2021 by POS Quote Team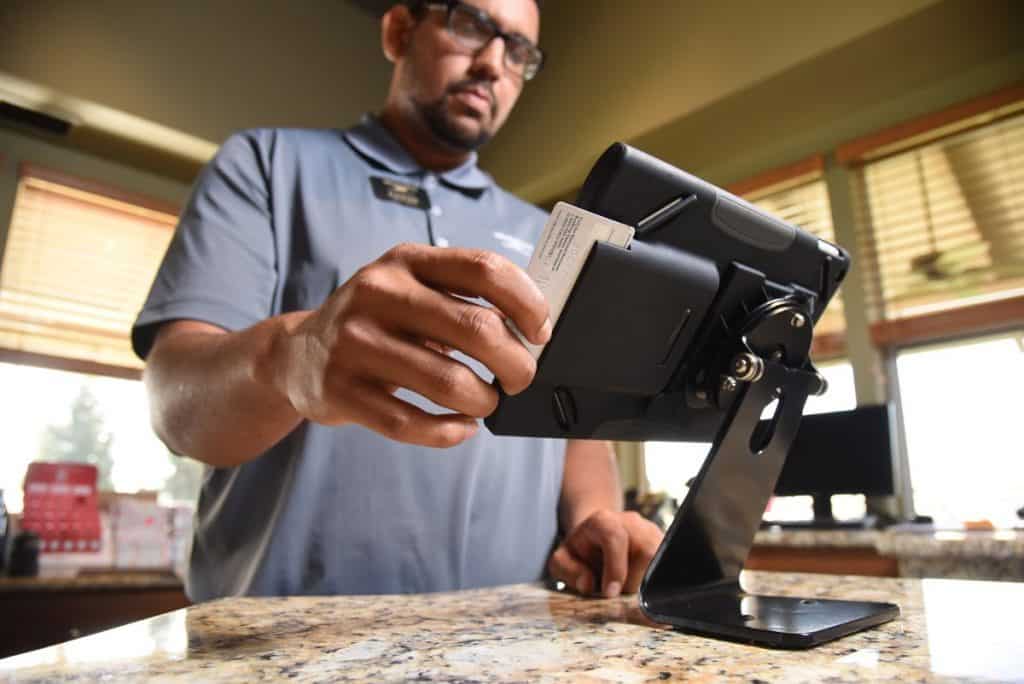 If you own or manage a country club, chances are you're having a tough time managing employees, inventory, equipment (such as golf carts), and various levels of client memberships.
By using a country club specific POS system, you'll be able to fire away food orders to the kitchen, take tableside orders, and manage special requests for members, all while offering a personalized service.
Ideally, you want to get country club software that is cloud-based and syncs in real-time. That way, you'll never experience any data loss. This way, your business doesn't stop if your Internet connection is down.
With more than 10,000 golf courses and country clubs in the US, using software is one of the best ways to stay ahead of the competition and manage your business better. By adopting technology in your operation, you're much more likely to increase sales by selling more food and memberships.
Want to skip right to the best country club POS system? Consider getting AccuPOS, the most advanced POS system for club and membership-based businesses. This system has a heavy focus on customer loyalty and powerful management features, both of which are vital for country clubs.
Let's dive into our roundup of the top country club POS systems and solutions. We'll examine the top features for each system, the monthly cost for software, the initial hardware cost, and why these providers deserve a spot on our list.
The Best Country Club POS Systems
| System | Starting Software Costs | Hardware Costs | Key Features |
| --- | --- | --- | --- |
| | $99 per month | $35 per additional station | Offers the AccuLINK Accounting Integration service to connect to numerous bookkeeping software platforms like QuickBooks or Sage. |
| | Starts at $29/month | Starts at $299 for kits | Integrate the POS with your own payment processing merchant without additional transaction fees |
| | Starts at $99/month | Quote based | Omnichannel marketing features such as responsive web designs, SEO optimization and fully-function storefronts |
1. The Best System for Automatic Accounting: AccuPOS


AccuPOS is a POS system that specializes in a different sort of business. While it can support retail services quite well, it also provides support for a variety of businesses that require custom approaches. These include businesses like restaurants and bars, dispensaries, and counter-service businesses like coffee shops.
What does this mean for a country club? Any or all these services might be a part of your club. You want to offer the most to your guest, and so you might have a coffee bar, a restaurant, a membership center, and a retail center. In all these cases, AccuPOS can help.
Since AccuPOS is so flexible, the custom ordering and reporting, along with automatic accounting, make it a rock-solid choice for country clubs with a lot of diverse services.
Consider the following aspects of AccuPOS that might benefit your country club:
Automatic Accounting
You need to manage your accounting, sales, expenditures, and revenue all in a single location. That means that you need a POS system that can integrate with your system to make all your tracking and accounting that much easier.
AccuPOS offers the AccuLINK Accounting Integration service to connect to numerous bookkeeping software platforms like QuickBooks or Sage. This makes syncing diverse orders, payments, and inventory simple.
Cloud-Based POS
AccuPOS also offers cloud reporting on the web, so you can access your key reports from anywhere in real time. This isn't simply reporting about inventory or time clocks, but real custom reports on customer analytics, sales, or any other custom report you have created.
With AccuPOS, you can handle your country club remotely from a computer or mobile device and take care of issues as they occur with real up-to-date data.
AccuPOS POS System Limitations
AccuPOS is Windows native and only runs on PCs or Android Phones, which means that it doesn't run as smoothly on Apple Products.
There have also been complaints that customer service isn't as familiar with individual businesses. There will be a learning curve if you must customize the software for your specific business needs.
Get A Free Quote
2. The Best Country Club POS for Custom Retail: SoftTouch


Many clubs rely on retail sales to drive day-to-day revenue. Golf clubs, for example, will usually have robust retail stores to sell clubs, clothing, and other merchandise. If your business falls under this category, then that means you need a POS that puts the retail experience first and try to find a solution that can also handle other issues like membership and food later.
Consider the following about SoftTouch POS system:
Custom Orders and Statements
SoftTouch boasts a customizable ordering system that can connect retail with your other, specialty services. First, their retail interface is top-notch, with an easy-to-use layout for selling clothing, sports goods, or other keepsake items.
But if you are like most country clubs, you may also offer services like room rental or house tab accounts. In the case of the former, SoftTouch handles them just as easily as a retail sale—whether it is a ballroom or a pool table.
In the case of the latter, this POS makes it easy to maintain a guest's tab across several services easily—even if you need to publish an invoice or payment statement for them in the meantime.
If you need to be flexible for your guests when it comes to payments and purchases, then SoftTouch can make it happen.
Payment Processing and Security
Speaking of payments, SoftTouch accepts most major payment vendors. They allow you to integrate the POS with your own payment processing merchant without additional transaction fees. The POS even includes the use of the TouchLess SignOn and DineBlast QuickPay services for food-focused clubs.
SoftTouch POS also provides EMV protection for all payments. This means that it supports chip scanning from the POS system natively, without the need for third party support.
SoftTouch POS System Downsides
Despite its extensive retail options, the SoftTouch POS system can be overly complicated for many country club managers.
If you are willing to put in some time and effort, however, you will be rewarded with an excellent retail-focused POS for your country club.
Get A Free Quote
3. The Best Overall Country Club POS: TAI Club POS


Some POS systems are built for one purpose and fit into the country club context because they address that specific aspect of the club's business. Whether that is retail, membership, food, or another service, these POS systems can effectively take care of a club's needs. Not TAI Club. This POS system is purpose-built for country clubs and membership businesses that want to have a POS that runs all these options
Here are some of the reasons your clothing store might benefit from TAI Club POS:
Purpose-Built POS
TAI POS covers all the major needs of a country club POS. Does your club include a bar and grill? TAI Club POS can cover it. Retail shop? Covered. Membership tracking or banquets and events? Covered and covered. This software POS was built with all the major features that a country club POS should have. What's more, the company is incredibly responsive to a club owner's needs, and people rave about their hands-on customer service.
Omnichannel Marketing
Another aspect of TAI Club is it's omnichannel marketing capabilities.
If you are looking to take your country club online and develop an online market, TAI club can help. Their services include responsive web designs, SEO optimization and fully-function storefronts. Take reservations or sell retail items online just as easily as in your club.
Custom Reporting
Membership tracking and outreach is an incredible part of any country club POS, and with TAI you can integrate membership databases, retail sales, food and beverage sales, specialty rentals and events, and lodging in a single package. Get custom reports across all these aspects of customer management and revenue. Use member data to employ outreach campaigns like email marketing blasts or reward programs. Don't limit reporting and sales to one aspect of your business.
Limitations of the TAI Club System
TAI boasts that they are run by former country club members who have become country club vendors (as it should be!), which means that their custom solution is highly specific for the country club market. They work closely with all their clients, but they do not provide an out-of-the-box solution. If you just want plug and play, this is not the product for you.
Get A Free Quote
Things You Need to Know Before Choosing a Country Club POS System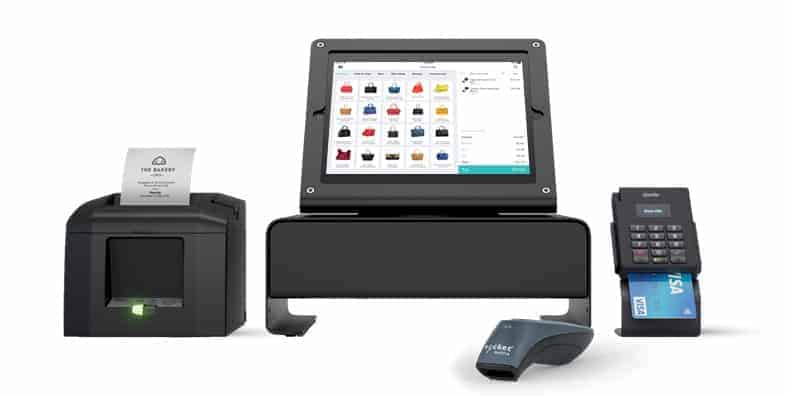 Country clubs are a conundrum in some ways. On one hand, they are unique in that they need specific billing and reporting methods to support members. On the other, they are often comprised of several common businesses like food service and retail.
Taking on a country club POS requires you to consider all these things, including the following issues:
Support a Variety of Services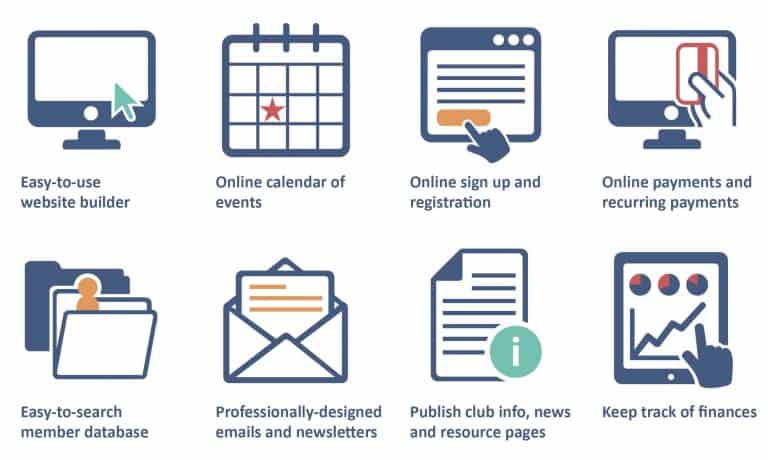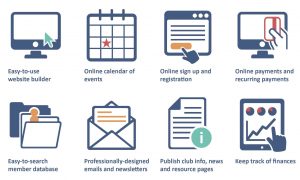 You can't just get a POS that covers a single aspect of your business. You need to investigate a POS that will cover a variety of services. That doesn't mean simply taking orders, but handling memberships, rentals, and other special orders.
Along with that, the reporting involved with that country club POS should support custom reporting for all orders, custom invoicing, and the ability to track revenue over different customers and different aspects of the business.
Membership and Customer Service are #1
Memberships are your bread and butter, which means maintaining high membership numbers and keeping existing members happy. Don't accept a POS that doesn't provide important outreach options like email campaigns, CRM or tracking, or other ways to stay on top of membership numbers and outreach.
Take a moment, too, to figure out what sort of programs you want to offer to keep existing members or attract new ones. A country club POS should be able to handle VIP programs or custom discounts based on any number of factors.
These functions should work across online stores and your physical location.
Online Functions Beyond Buying and Retail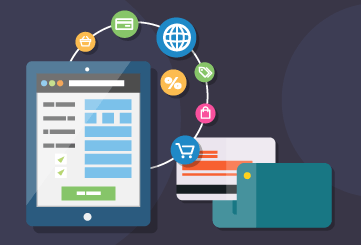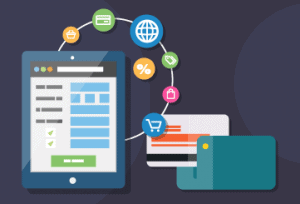 You have an in-store POS and a website. Chances are you aren't doing a tone of online retail. Your POS should make it easy to connect online membership applications or rental orders with your POS and reporting. That way, staff on premises won't overbook properties or miss out on potential sales.
Flexible Payment Processing and Billing
Not all payments are going to come about through regular purchases. This means two things. First, make sure your POS supports a variety of payments (either natively or through trusted payment partners). Second, see if your country club POS can handle things like bar tabs or member accounts. These allow you to treat your members right without demanding upfront payment. Members love this.
Our Final Verdict
Since country clubs are so unique, you will want a POS that address all the different facets of that business. Membership, custom orders, flexible payments, extensive reporting, and all the normal POS functions that go with traditional retail and food and beverage industries.
The four POS systems featured here fit those criteria. We found that TAI Club probably fits them all the best with custom software, but any of these can be used to address the needs of your staff and your club.
Regardless of whether you run a golf club or a resort, or you just have a small local club that relies on weekend dinner rushes and rentals, any of these country club POS systems can do the job. Many business owners think that country club pos systems can be used as Golf Course POS system. It may be possible to a certain extent. However, the systems that are recommended for golf course establishments are more specific.