(Last Updated On: June 3, 2022)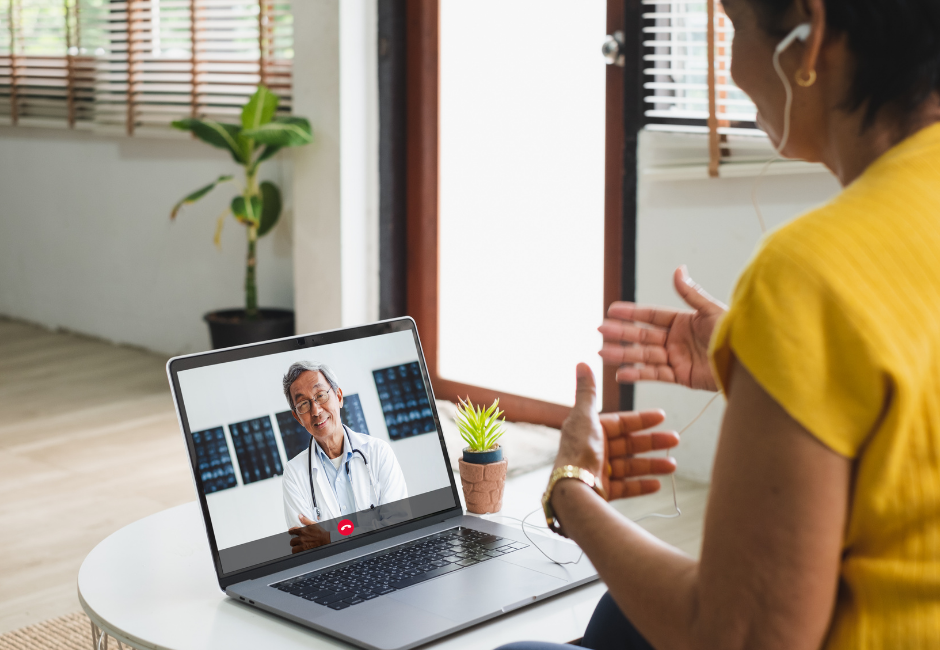 The health service industry is perhaps one of the most essential as it is delicate of all the industries out there, and a growing one too. Rising from the COVID-19 pandemic and the ensuing lockdown, telehealth has seen a record adoption by individuals across the world.
A survey by Sage Growth Partner (SGP) and Black Book Market Research states that 25% of consumer respondents had used telehealth prior to the COVID-19 pandemic. While 59% percent responded that they are more likely to use telehealth services now than before, 33% interestingly said they would even leave their current physician for a provider who offered telehealth services!
Also, according to a report by Global Market Insights, the telemedicine market is set to be valued at $175.5B by 2026!
These numbers most certainly indicate the need for telehealth now and into the future.
With this growth, the onus on service professionals to keep to the highest safety and professional standards goes without saying. The same also goes for all equipment and service delivery tool companies.
As a healthcare professional, it may be rather confusing to know which tool to opt for as you are most probably searching for those that meet industry standards and all. For the untrained eye, it may be rather costly if you cannot sift through the marketing brochures and 'About' pages for what really matters to your business. 
If you don't have a good benchmark to compare costs against and know what you should and should not pay for, you may end up spending a lot of money, which will not necessarily translate to a good product.
That is where this article comes in, especially in your search for a point of sale system for your telehealth outfit.
Before we delve into the options available in terms of point of sale systems for your telehealth delivery business, one essential item to take note of in the healthcare delivery industry is the need to be in strict adherence to regulatory guidelines and laid down rules by appropriate agencies like HIPAA. The reason for this is not far-fetched. 
Human lives are involved!
Before collecting payment for healthcare service delivery, it is critical as a healthcare professional to ensure that a point of sale system complies with the HIPAA act. Why is this so important?
As the world emerged from the COVID-19 lockdown, there have been cases of laxity on the part of healthcare professionals when it comes to the issue of safety and security of patients' records. This, in part, is probably due to the overwhelming impact the pandemic has had on healthcare professionals and processes.
Now, issues relating to compliance with privacy and security for transactions are  gaining front stage. As such, the need for every healthcare professional to ensure that adopted payment systems are in strict conformity with the provisions of HIPAA is high.
What is Telehealth?
The Health Resources and Services Administration (HRSA) of the U.S. Department of Health and Human Services (HHS) defines telehealth as the use of electronic information and telecommunications technologies to support and promote long-distance clinical health care, patient and professional health-related education, and public health and health administration. These technologies include videoconferencing, the internet, store-and-forward imaging, streaming media, and landline and wireless communications.
What is HIPAA And How Does It Affect Your Telehealth Practice?
HIPAA stands for the Health Insurance Portability and Accountability Act. It has been in the books since 1996 when it was passed into law. The law, along with its accompanying amendments, provide a national standard  for the management of personal patient health information and this is usually referred to as "protected health information" or "PHI" against unauthorized disclosure.
HIPAA's ultimate aim is to improve "the efficiency and effectiveness" of the US healthcare system.
Enforcement of HIPAA is domiciled with the US Department of Health and Human Services (HHS). Organizations subject to HIPAA rules include:
Health insurance companies

Businesses that require access to medical records in order to complete operations such as billing agencies

Healthcare practices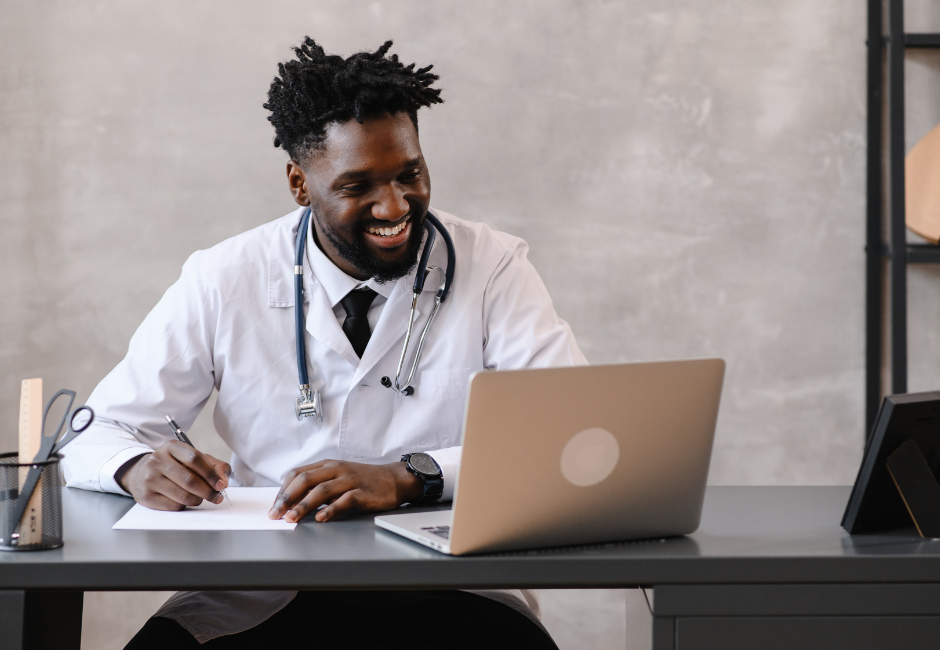 These organizations, otherwise referred to as "covered entities," are all mandated to ensure strict adherence to the regulations of HIPAA.
Stripped down to the basics, the HIPAA rules can be summed into five essential rules and they are: Privacy, Security, Breach notification, Enforcement, and Omnibus.
Privacy: The Privacy rule essentially seeks to establish an acceptable process by which individuals' information is shared among covered entities vis a vis an individual's right to privacy.
It provides the individual, the authority to ''understand and control'' how his or her information is shared and how this is transmitted. In some instances, the rule demands that a patient's authorization be sought for some types of disclosures.
Security: The Security rule details the precautionary measures that must be taken to guard against a breach of PHI records available in electronic format. It details the physical, technical, and administrative measures that should be taken to guard against electronic personal health information (ePHI) breach. HIPAA's security statement also details the standards and practices that must be adhered to when it comes to issues around data encryption,confidentiality, and risk analysis.
Breach Notification: The Breach Notification Rule, mandates that covered entities report any breach of PHI/ePHI to both the Health and Human Services and the patient. It directs that such disclosures must be made as swiftly as possible and specifically address the fundamental questions of "who/what/how" of each incident along with steps being taken to address such.
Enforcement: The enforcement section details the penalties and processes that an investigation will go through in the case of violations of HIPAA provisions. 
Omnibus: The Omnibus Rule is an amendment that incorporates HIPAA with Health Information Technology for Economic and Clinical Health Act (HITECH). Registered in 2013, the Omnibus Rule placed additional restrictions on the use of PHI and ePHI for marketing strategy.
Now that we have taken a look at the provisions of the HIPAA act to understand how it affects the provision of healthcare service, let's dive in to see the point of sale solutions that meet this criteria and also provide a good working system for the processing of payments. 
Finding An Ideal HIPAA Compliant Point of Sales Payment Processor
From the above, a point of sale system must meet two key factors to be considered HIPAA compliant. These are:
Such a solution must ensure the confidentiality, integrity, and security of health information transmitted and stored in their software.
They sign a business associate agreement with their healthcare clients.
It is very important for healthcare professionals and telehealth practitioners to ensure that only HIPAA-compliant payment processors are used to handle their payment processing as vital and sensitive patient information is involved.
A breach in this regard could cost a business or telehealth practitioner a lot of money, as well as damage to your reputation and the effects it could also have on your practice. Just so you know, HIPAA breaches cost an estimated $200 per victim in fine. And this is certainly something you, as a telehealth practitioner, do not want to get yourself caught up in.
While payment processing isn't really a HIPAA-covered activity, features such as billing management and reporting services, which are usually offered by most healthcare-focused processors, likely require that such payment service providers be HIPAA-compliant.
This is essentially why a payment processor like PayPal is not considered HIPAA compliant, but Square is.
Recommended HIPAA Compliant Point of Sale Solutions For Telehealth 
The following healthcare credit card processors are HIPAA compliant, have cost transparency, customer service, and offer integrations to increase functionality. They are:
PaymentCloud

Stax by Fattmerchant

Square

Payment Depot
| System | Starting Software Costs | Hardware Costs | Key Features |
| --- | --- | --- | --- |
| | Quote based | Quote based | Wide variety of payment gateways |
| | Monthly plans start at $99 and range to $199 | Additional chip readers are $75 | 24/7 customer support |
| | Free for basic software | Starts at $50 for readers | Highly intuitive, easy-to-use interface |
| | Monthly plans range from $49 - $199/month, transaction fees depend on selected plan | Anywhere from $300-$1,500 range | Merchants can pay higher monthly fees in exchange for lower processing rates |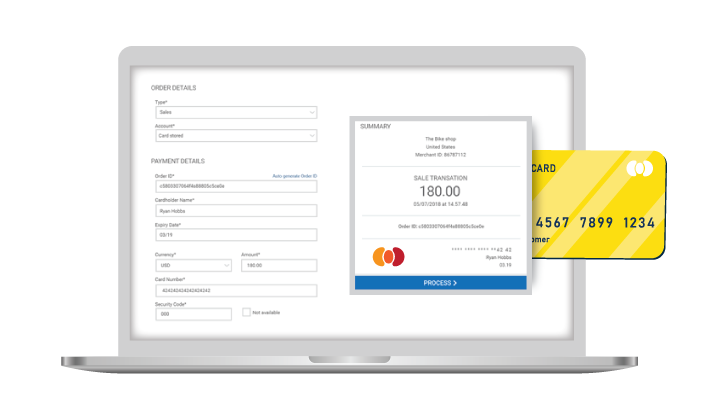 The PaymentCloud point of sale system is a product powered by PaymentCloud Inc., a company that specialises in the provision of payment processing solutions for eCommerce, mail order/telephone order, in-person swipe businesses, as well as other businesses considered 'high risk'.
Telehealth, it should be noted, is considered a high-risk business, including most areas of medical practice.
PaymentCloud offers point-of-sale solutions and payment gateway services with options for a number of payment methods, including cryptocurrencies. It offers bespoke services tailored to suit the peculiar needs of each customer, and as such, comes highly recommended.
Key features of the PaymentCloud solution include point-of-sale transaction management, recurring payments, remote access, card authentication, and ACH processing.
While a number of businesses can be considered high-risk investments for payment processors for a plethora of reasons, PaymentCloud, quite interestingly, has been noted to support high-risk businesses with payment services.
It boasts 40+ in-house dedicated account managers, and as such, you can be sure you get to speak to a real person every time you call. It also provides specialised training that helps you get started in no time with support tools to help grow your business. 
Seamless set-up, chargeback and fraud prevention, as well as tons of integrations. 
It is an ideal system for tele-health businesses as it aligns with HIPAA requirements. It is also ideal for in-person retail or e-commerce companies in tech, subscription services, and so on.
PaymentCloud Features
Multiple Options
PaymentCloud offers multiple options for your business to process payment. Either in-person, online or mobile methods, it is equipped to help you process payments seamlessly. 
Regardless of what you need, whether it's a full POS with a cash drawer, or maybe just a wireless terminal attached to your smartphone, PaymentCloud offers it all.
Integrations
PaymentCloud offers quite an array of integrations to third-party solutions.This in turn ensures that you can get more done. Supported third-party platforms include Volusion, PrestaShop, 3DCart, BigCommerce, Magento, OpenCart, Weebly, Ordoro, OsCommerce, and many others.
Virtual Terminal
PaymentCloud comes with a virtual terminal feature which enables retailers to process credit/debit cards as well as via online forms. This feature is useful for merchants receiving orders by mail order and telephone order (MOTO).
It also captures customer information such as name, account details, and frequency of transactions. Virtual terminals also process card-transactions with the aid of USB-connected card readers.
Payment Gateway
PaymentCloud provides a wide range of payment gateways for you to facilitate payment processing for your telehealth outfit. You have the option to choose from providers such as Global Payments, Authorize.net, and many others. The good thing about these processors is that they are PCI compliant, to ensure secure transactions, a major requirement of HIPAA.
PaymentCloud Features Overview
Electronic Signature

In-Person Payments

Mobile Access

Mobile Card Reader

Mobile Commerce

Mobile Payments

Online Payments

ACH Payment Processing

Cash Transactions

Contactless NFC

CRM

Cryptocurrency Processing

Data Security

Debit/Credit Card Processing

eCommerce Management
Pros and Cons Of PaymentCloud
PROs
It offers month-to-month plans for low-risk businesses

It offers free credit card terminal

Virtual terminal available
How Much Does PaymentCloud Cost?
A seeming drawback when it comes to PaymentCloud is its cost. It offers no public breakdown of its cost and as such its not easy to tell except you get in touch directly for a quote.
Also, this could be attributable to the fact that the associated cost would vary from one business to another given that they would have different needs and a different risk level.
PaymentCloud also works with independent merchants who act as third-party sales companies. Since these companies tend to work based on commissions, you should be careful when dealing with them as their quote may be considerably higher.
It is advisable that you sign up directly with PaymentCloud rather than dealing with third parties to avoid additional fees.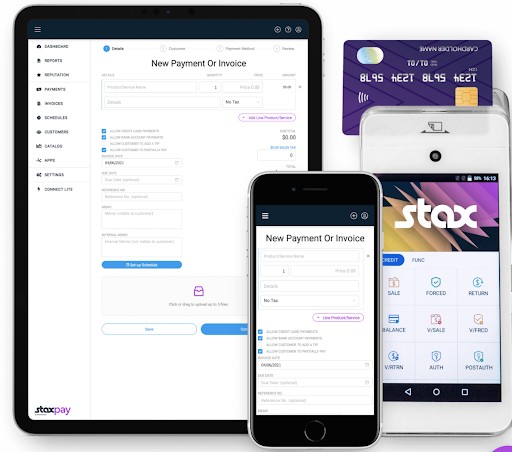 Stax by Fattmerchant (formerly known as Fattmerchant) is a point of sale solution with a track record of great customer service. One major factor that stands it out and makes it come tops on this list is its clear pricing model.
Stax is rated as one of the top 10 credit card processing platforms of 2021 by Forbes. This shows its rating among its pairs under this review.
It is a merchant services provider that provides credit card processing suitable for up and running companies in need of a robust payment processing platform. It is better suited for companies with a monthly minimum credit card transaction of $5,000 and looking for flat interchange fees as opposed to the per transaction fees that most providers charge.
Stax is an ideal option for medical businesses and telehealth practitioners looking for a processor that comes with data analytics.
Stax features a robust collection of features, which includes a virtual terminal, POS, and a robust analytics dashboard. While it does not offer a rich list of third-party integration like others do, its payment processing, point-of-sale system, and Stax terminals integrate seamlessly.
Features of Stax by Fattmerchant
No Mark-up Processing Fee
Stax, quite unlike many other payment processors, does not charge a recurring fee per transaction. Rather, it charges a monthly subscription fee which covers all costs along with a processing fee. This makes it an ideal option to consider for many businesses.
Risk Management
Stax has a good management process in place and it helps you to inline with the PCI scope and as such makes it a good solution to adopt as a telehealth practitioner. It is a Level 1 PCI Service Provider and as such assures that sensitive data is stored securely in compliance with the highest PCI standards.
Special add-on Features
Stax has on offer, some unique add-on features that can further add more functionality. Its one-click shopping feature helps you set up online in no time while you can also opt in to sell gift cards.
You can customize your invoices, receipts, and payments with its brand customization tool. You can also reduce cost with its sur-charging and lower interchange rates for non-card payments.
Stax by Fattmerchant Optional add-on features
One-click shopping cart

QuickBooks Online Pro sync

Same-day funding

Digital gift cards

Surcharging

Terminal protection

Custom branding

Lower rates for card-not-present transactions
Pros and Cons Of Fattmerchant
PROs
It is a good option for businesses with a high volume of monthly transactions.

It operates a flat subscription model
CONs
Not a good option for small and medium businesses yet to record huge monthly turnover.

Higher monthly fixed cost

Flat fee may not work for some businesses.
How Much Does Stax by Fattmerchant Cost?
A major differentiator that sets Stax apart is its no transaction fee model. Rather, it offers users a flat rate per month.
It, however, does not give detailed information about other costs such as processing fees, chargeback fees, cost of closure, and others.
For small companies, it offers a flat-monthly subscription model that starts at $99. For businesses processing over $5m annually, it offers a tailored pricing plan, and you would need to contact them to get a quote based on your needs.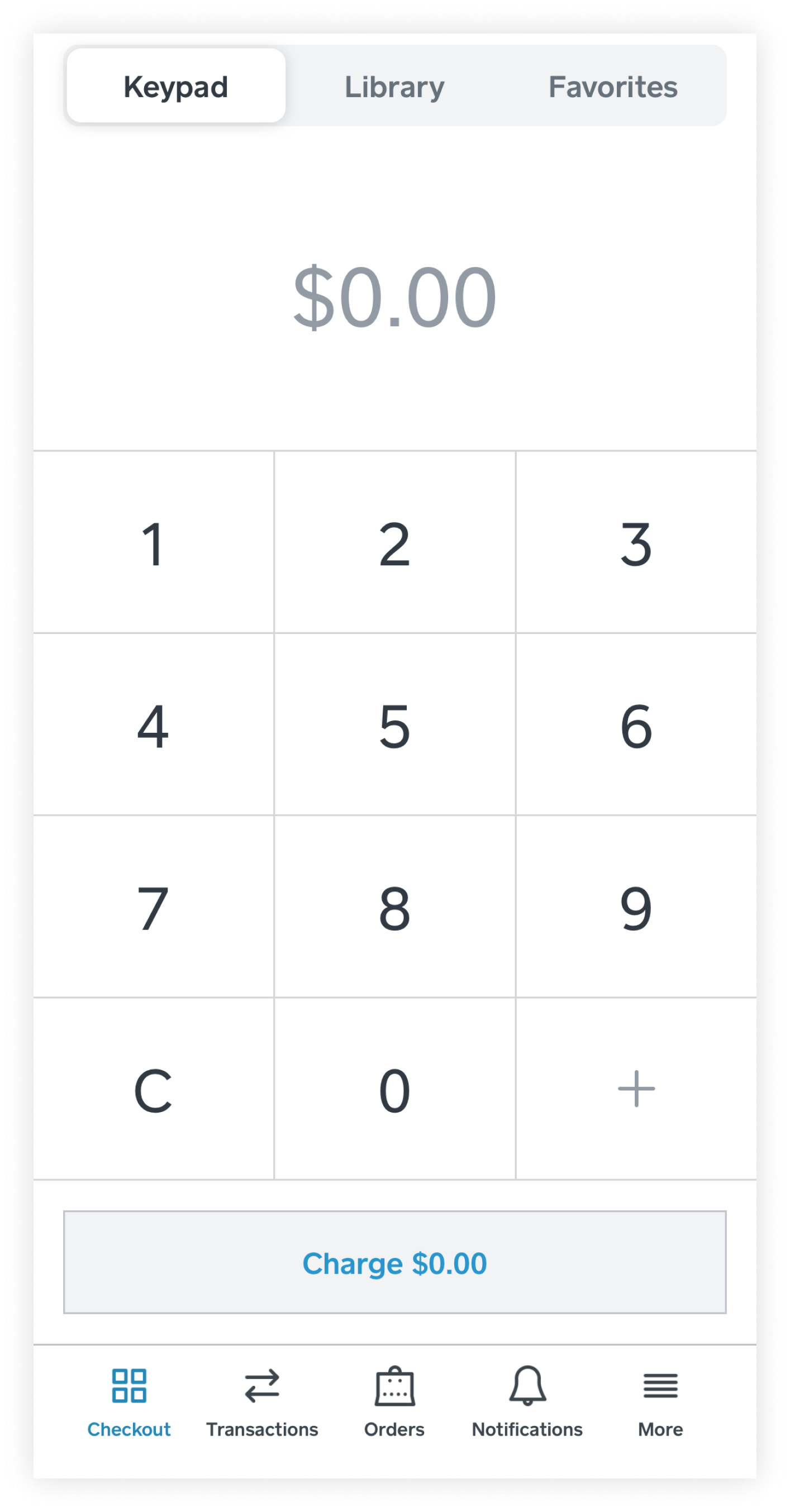 Square Point of Sale is a cloud-based POS system that runs on iOS and Android devices. It also runs on Square's proprietary point-of-sale hardware. It is an ideal system that helps to manage customers, inventory, invoicing, and payments.
It features a rich set of capabilities such as alerts and notifications, activity tracking, access controls and permissions, barcode and ticket scanning, customer relationship management, cataloguing and categorization, contact database, and many others.
Square is HIPAA compliant, and this makes it highly recommended for telehealth practitioners.
Square boasts great security and healthcare-specific features like reporting, patient profiles, and more. Healthcare users will find data integration options such as IntakeQ a handy and useful option.
A key feature of the Square Point of Sale is that it offers an easy adoption model with no contract, fine print, or sales manual required. You can switch and be set up in minutes. It also offers huge flexibility and customization, as you can add additional features according to your business needs. 
Payment can be processed from all cards like Mastercard, Visa, American Express cards, and Discover, while it can also be taken without an internet connection.
Read our full Square POS features, Pricing, Software, and Hardware Costs review here.
Payment Depot is another point of sale system recommended for healthcare practitioners offering TeleHealth services.
It is a low-cost, subscription and membership based payment processor and offers a simple payment structure where it charges a monthly subscription fee.
It acts as a payment gateway that connects B2B merchants to credit card networks and does the authorization and settlement services with your merchant account. An excellent choice for mid-sized and large businesses seeking to benefit from subscription based pricing.
You can process most credit cards such as Visa, Mastercard, American Express, Discover credit and debit cards as well as Apple Pay and Google Pay.
Payment Depot offers a free PCI compliance, which is a certification required of merchants to  keep them accountable for protection of cardholders' data
Features
POS System
Payment Depot connects with an array of POS systems and hardware equipment. Major names on this list are TSYD, First Data, and Authorize.net. During setup, it urges you to confirm with your desired POS provider to ensure seamless integration.
Virtual Terminal
Subscription to the Payment Depot system comes with a virtual Terminal at no extra cost. This allows you to process payments on any internet-enabled device by supplying the card details.
Great Customer Service
Payment Depot has a standby customer service team that attends to customer queries round the day, every day. Its Enterprise membership plan comes with a dedicated account manager who handles all issues. It also offers all customers free reprogramming of current POS hardware to be compatible with its system.
Pros and Cons Of Payment Depot
PROs
It has an easy-to-understand membership pricing

No setup fees

No percentage based markups

It offers flexible agreement options

Great customer service

Seamless integrations

Great customer support

Free payment gateway included
CONs
Not cost-effective for low-volume medical businesses

It accepts only US-based merchants 

Can be expensive for low-volume businesses.
How Much Does It Cost To Use Payment Depot Services?
Payment Depot, as noted earlier, runs a transparent pricing structure where it offers a flat monthly subscription fee.
Payment Depot offers three tiers of billing, namely: Starter, Most Popular, and Enterprise, to choose from based on your volume.
Starter: The Starter membership plan goes for $79 a month with a $0.15 per transaction fee and interchange fees for merchants who process up to $50,000 in transaction volume per month.
Most Popular: The Most Popular plan goes for $199 per month with a $0.10 per transaction plus interchange fee for users who process $150,000 worth of transactions per month.
Enterprise Plan: Payment Depot's Enterprise Plan starts at $199 per month with a transaction fee of 7 cents. It has a transaction limit of $300,000 per month. This plan also comes with data breach protection and comes with a dedicated account manager.
One great thing to note is that Payment Depot does not charge account fees, statement fees, or service fees on any of its plans. 
Conclusion
Choosing an appropriate point of sales system/payment processor as a healthcare professional or TeleHealth service provider can be difficult especially with the concern that such must be HIPAA compliant. 
However, the providers listed here should make that decision making process easy. We have done the heavy work so that you don't need to. With this list, you can be rest assured that you are operating well within the ambits of the law guiding healthcare delivery.
Author: Wale Ameen. Wale is a business journalist and editor with over six years of experience in business and technology reporting. He is the author of the book, Future Focus: Tapping into the Wealth in Digital, available on Amazon.
FAQs
Q: What is a TeleHealth platform?
A: A telemedicine platform is the technology infrastructure, services, and support that allows private, secure, HIPAA-compliant, and high-quality virtual medical consultations via videoconference.
Q: What software do I need for TeleHealth?
A: Some of the best telemedicine software of 2022 are: Mend, Doxy.me, AMC Health, swyMed, Teladoc.
Q: How do I market my telemedicine business?
A: Here are some ideas on how to market your telemedicine practice when launching:
Update your website.
Answer questions on your website about the new service.
Notify your patients via email.
Promote on social media.
Consider Google Search Ads.
Consider non-Search Ads. 
Update your local listings.
Q: What should I look out for in a TeleHealth platform?
A: Here are some things to look out for when choosing a TeleHealth platform: 
Integration. Telehealth should make your life easier as a care provider.
User-Friendly Design. Implementing a telehealth system requires buy-in from both your colleagues and patients.
Specialty Care Solution.
Configuration and Customization.
Data Analytics.
Q: What is the difference between TeleHealth and telemedicine?
A: Telehealth is different from telemedicine in that it refers to a broader scope of remote health care services than telemedicine. Telemedicine refers specifically to remote clinical services, while telehealth can refer to remote non-clinical services.