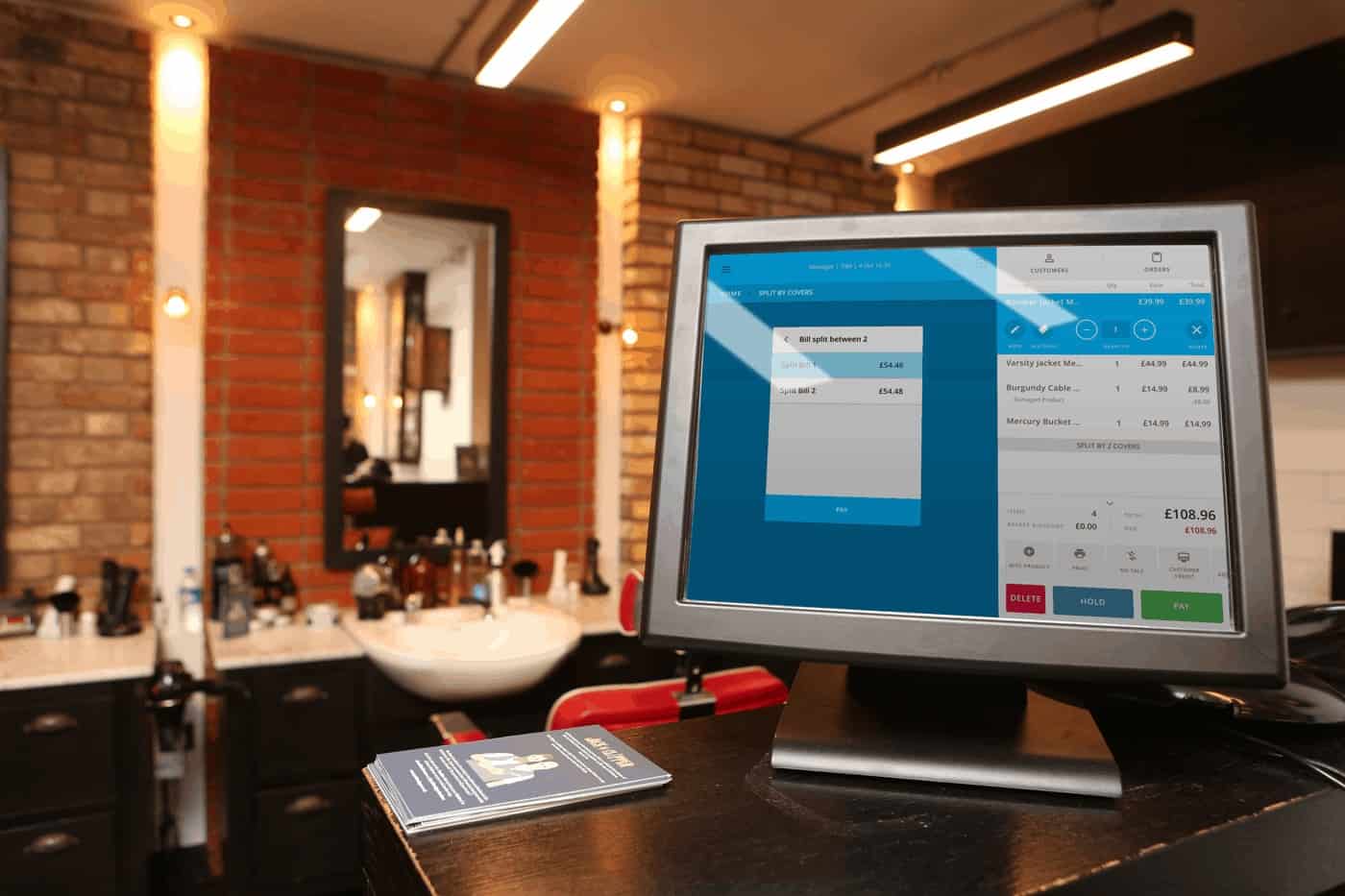 Running a barbershop can be difficult, given its fast-paced environment. For this reason, you need a reliable POS system to process transactions and manage your client base. By using top-rated technology, you can easily streamline your operation.
Using data-driven strategies is how you beat the competition. This is especially true when running a brick-and-mortar establishment. Your barbershop can still benefit from an efficient process that takes care of customer loyalty, and perhaps inventory management for your shelf products.
The barbershop POS systems on this list do more than calculate a sale. They retain important customer data, from demographics to behavior. These types of platforms will encourage employee performance and establish a solid foundation for growth.
The goal is to help create an engaging client experience while providing valuable information. Here are the top three barbershop POS systems that meet those criteria.
The Best Barbershop POS Systems
System
Starting Software Costs
Hardware Costs
Key Features

Call for quote
None, hardware is included in all-in-one monthly fee (call for quote)
Highly efficient for franchisers

Starts at around $75/month
Multiple hardware bundles available
Can be used offline and later
synced to the cloud

Free for basic software
Starts at $50 for readers
Highly intuitive, easy-to-use interface
Get A Free Quote
1. Franpos – Best Franchise Barbershop POS System

Formally known as "iConnect POS," Franpos has directed their focus towards servicing franchises. An efficient barbershop POS is crucial for franchisors.
Their success partially relies upon understanding how the franchise performs. That's why, in addition to POS abilities, the system needs robust reporting and real-time management opportunities.
Franpos positions itself as a breakthrough mobile system that empowers franchises (including barbers) to maximize their growth.
It's a technology that allows the business owner to make more informed decisions within the structure of the franchise. They have specifically designed a system for the beauty industry that caters to barbershops. Some of the key features of Franpos include:
Employee Management
A barbershop is a busy spot so it's quite convenient that Franpos has a built-in feature for employee management. The software includes all the tools necessary to monitor employees and keep track of their performance. It makes it easier to see your people to success.
There are a variety of tasks you can utilize to oversee staff, including:
Scheduling
Assigning certain services
Specific pricing per employee
Set and track commission rates
Contact information
Just as you would maintain a file on your consumers, the software makes it easy to do so with your employees. Through automated reporting, you can instantly tell which of your staff is exceeding their goals, and who may need a little push. Franpos can be like your eyes and ears of the barbershop when you're not around.
Booking Appointments
A barbershop requires an organized booking process to streamline workflow and guarantee revenue. It only makes sense that a POS system should include some aspect of scheduling appointments for clients. Having both functions in one dashboard makes for simple manageability as well.
Franpos is designed to allow a shop to maintain their calendar (and all coordinating features) directly from the salon POS app. Whether you are on the train or at the dentist, you can book an appointment from anywhere using a mobile device. The data will then sync with your account through the cloud.
You can also integrate your own website with Franpos technology. That way, customers can book online through your site and the data will sync automatically. This ensures no matter where your clients appoint, all the information is stored in one spot.
Royalties
Since Franpos was made for franchise owners, the software has a built-in feature for calculating royalties. Using all of the data the various tools collect, the barbershop POS system can help you maintain transparency. Build trust through open reporting of sales and KPIs. Demonstrate financials and successful performance through real-time reporting.
If you own a barbershop that is part of a larger brand, Franpos is a franchise-centric mobile app with a transparent pricing model. You only need to pay one monthly fee for an all-inclusive package. This includes hardware, software, and ongoing support.
Get A Free Quote
2. Nobly POS – Best Mobile Barbershop POS System

Nobly is a POS system designed for the hospitality industry. It enables a barbershop to aggregate important data in one place. From client sales to employee performance, Nobly can give you detailed reports in real-time. Most importantly, the app is incredibly mobile. You can run sales and transactions without any Wi-Fi.
There are many benefits to Nobly POS. For one, it is simple to use and does not require long-term contracts. Nobly is also very affordable, and its features are designed to meet the needs of small and mid-sized businesses. The cost depends on how many registers you need. However, some customers complain that the software is too complicated and that they've had to wait longer than a day to get a reply.
Nobly is designed for small and mid-sized businesses, but it is flexible enough to meet the needs of large organizations. It is also intuitive, which makes it easy to learn and implement. It also features a mobile app that allows customers to order items right from their phones. It has many features that are useful for both large and small businesses. It comes with a free trial period and a money-back guarantee if you aren't satisfied.
Nobly POS can be used offline and online. It also has a comprehensive back-office platform, which allows users to manage sales, inventory, staff performance, timesheets, and trends. In addition, it can be integrated with an accounting platform, like QuickBooks or Xero. Using Nobly POS is an excellent way to improve your business. If you need to use a credit card processor, this POS can handle it.
Nobly POS also offers POS hardware, but the most effective option is an iPad. This makes Nobly POS compatible with iPads, and also enables third-party integrations, such as payment processing and loyalty programs. Third-party integrations are a great way to extend your point of sale platform and increase its efficiency. So, if you're in the hospitality industry, you'll find Nobly POS a great solution.
Important features include:
Offline Mode
If you have a busy barbershop, there may be times that your Wi-Fi is strained. This will slow sales and can affect the schedule of the day. Nobly allows a busy barber to make a sale offline from anywhere. The program will retain the data and sync with the cloud (Nobly BackOffice) when the device is online again. This is also a great feature if your barbershop is mobile.
Loyalty Programs
Barbershops thrive on repeat customers. They're more than just a place to get a cut and a shave. They're a central hub for communication and relationship building. Nobly POS has a variety of personalized loyalty schemes for valued customers. They also have incentive programs for new clients.
Once a customer has entered the program, you can track their progress and rewards that have been redeemed. This gives you a more focused control over the relationship. It aids in customer retention and helps you discover your most loyal clients.
Business Intelligence
Nobly has a powerful suite of analytics at your disposal. The intelligent reporting features can tell you what's going on behind-the-scenes. It can divulge deeper insight into your barbershop practices that are beneficial, and those that may be damaging to your business. It can show you data like:
Inventory levels
Busiest hours
Sales

Product
Category
Location

Employee performance
End-of-day
Custom
You can even choose to have reports sent to your inbox on an hourly basis. Nobly will also allow you to export all of your financials and sales data in Quickbooks or Xero for further processing.
Nobly has a suite of useful features and serves as an efficient barbershop POS system. It's reliable, affordable, and simple to use. The learning curve is small. You can have your business operating with the software in minutes.
Get A Free Quote
3. Square – Best Start-up Barbershop POS System

The motto of this platform is "with you from square one" and the objective is simple: to provide POS services to any organization, at every stage.
Square focuses on business growth and incorporates deep analytics into the 'point of sales' process. That is why the brand serves more than 2 million businesses globally. The simplicity of the program is a major sell.
If you have a small business, you have likely heard about Square Point of Sale. This system offers a mobile POS system and payment processing, as well as a variety of business tools. Square is a good choice for most small businesses, but if your business grows rapidly, you may need more advanced features from your POS system and payment processor. Some of the features you will love include customer relationship management, inventory management, cataloguing, and contact database.
Square offers a free POS software application and a mobile app for most mobile devices. You can create custom receipts, accept chip and contactless payments, and manage inventory in real time with Square. You can send invoices to your customers, track employee shifts, and run email marketing and loyalty programs through the Square app. You can even set up gift card programs if your customers prefer that method. All of these features make Square POS the best choice for businesses that need to accept all types of payments.
In addition to its powerful ecommerce integration, Square POS also has unique features for small businesses. It features online appointment booking, online food ordering for restaurant websites, and in-person retail tools. It offers a free plan for users with no credit card fees, while the paid plans include a custom domain. With all the great features of Square POS, you can start a successful podcasting business without any hassles! It has been a success story for many small businesses and entrepreneurs, and now you can take advantage of this growth by setting up your podcasting business.
Get A Free Quote
You might recognize the software from the little square dongle that plugs into any mobile device. This enables anyone with a smartphone or tablet to process orders on the spot. A barber could hold an event in the park and still manage sales like they were at the shop. Some of the key features of this program include:
Data Security
Square is the top barbershop POS system for securing data. They have engineered security into both the hardware and software from the ground up. Instead of passing the responsibility to the business owner, the company ensures all requirements and compliance guidelines are being met for data storage.
Square will help you fight fraud. The system will monitor payments and alert you if anything looks suspicious. The program will also help you manage any disputes. Most payment processors charge a fee for this, but Square offers it for free. They will deal with the bank and submit the necessary documents to ensure you get paid.
Fast Transactions
Square is a barbershop POS system that pays you fast. The money hits your bank account the next business day. For a 1% fee, you can collect funds instantly. The app will monitor your cash flow and send real-time notifications about your sales and inventory. Square also offers a business debit card. That means you can spend your funds as soon as you make a sale; much like cash on hand.
The Directory
Square POS system that focuses on building relationships. Their strong reporting is initiated with data from the "Directory." This is a place where client profiles are kept and will hold information like:
Purchase history
Contact data
Feedback
First/last visit
Frequency of appointments
Average amount spent
Total lifetime value
Payment information (cc/debit info)
Receipts
This is the type of data that allows a barbershop to not only retain their clients but create a better experience each visit.
Square is a universally loved product. It is especially suited as a barbershop POS. The industry is known for maintaining close relationships with clients. This is the type of POS software that makes it possible.
Get A Free Quote
The Key Benefits of a Barbershop POS System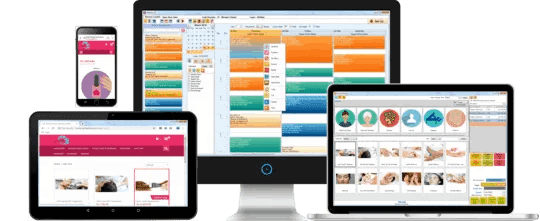 Over the past 5 years, the barbershop industry has grown by 1.2%. It has reached a revenue of $4 billion dollars in 2019 alone. That means there's a lot of competition. You need an efficient tool to increase sales. There are many different types of POS features that can benefit a barbershop, including:
Stock Management
A barbershop can only upsell when there is continuous stock. An efficient POS would track inventory levels in real-time and send instant notifications. If the shop is ever running low on a certain brand of shampoo, the app should be able to send an email or SMS as a reminder. It should also include a scanner for quick inventory management.
Rewards Program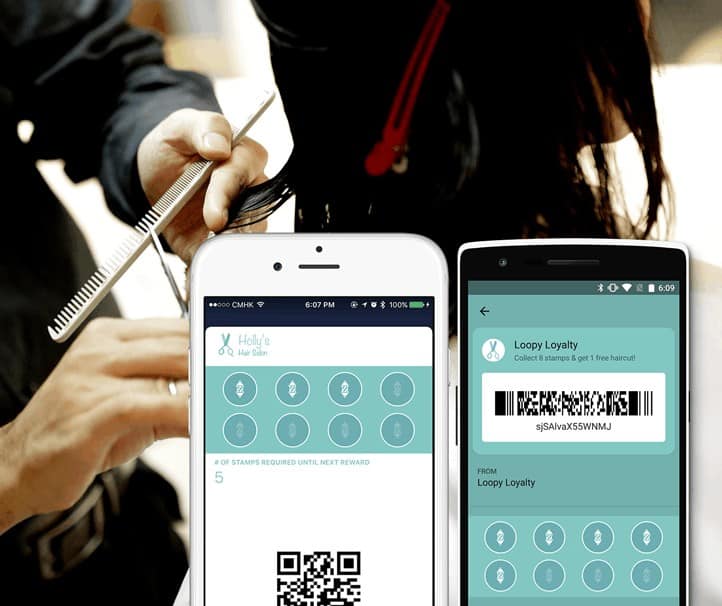 An efficient barbershop POS system should allow you to customize every experience. Loyalty and rewards programs can show you who your most devoted clients are and how often they appoint. This type of data management leads to a higher level of customer engagement and retention. It also encourages repeat business to your shop.
Appointment Booking
This is essential for a barbershop POS system. It ties right into the rest of the business and streamlines the process. Clients should be able to find your company through several channels and book an appointment on the spot. An efficient system will integrate this with other parts of the software. You can then link the appointment with insightful data, like their last visit and the products they prefer.
Flexible Mobility
As more POS systems are developed, the ability to sync your data with the cloud (and work offline) is a fair expectation. It's a great feature to have if you are a mobile barbershop or deal with an unreliable connection. This simply means your business never has to rely on an outside source to make a sale.
Even credit card machines do not have that ability. A POS system that works best for barbershops will include a feature to run transactions without the need for a connection. It will then sync the information later on using the cloud. Data is never lost, and sales are never slowed.
The Bottom Line
As part of the hospitality industry, a barbershop requires niche features from a POS system to best serve their clientele. This is a social industry that thrives on engagement. An efficient POS program ensures you remember every single customer. All the important data is at your disposal.
Get A Free Quote
It's also an ideal program for seeing the lifecycle of your customer through. From the time they appoint until the time they pay, their data is traveling through your smart POS process. It's applying business intelligence to an age-old custom.
Using data to create deeper insight into consumer interactions means you are optimizing their experience. It's technology that helps people feel more at home with your business. It builds trust and encourages repeat visits. Ultimately, when someone feels comfortable in your barbershop, that's the true sign of success. Those POS systems are different than salon POS systems.