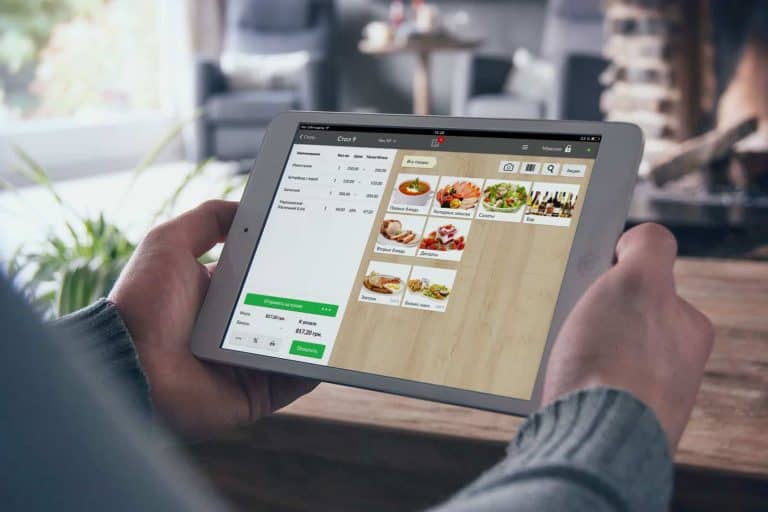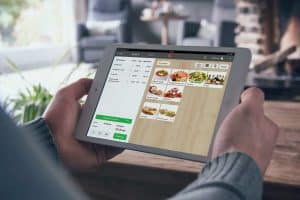 Many POS systems are using tablets to drive the software functionality they offer. Tablet POS systems are used by a variety of business types. But how do you know which one is right for you? Where do you start?
In this guide, you'll learn all about tablet POS systems. We discuss the advantages and disadvantages of iOS vs. Android tablet-based systems. We also cover key benefits and disadvantages of using a tablet-based system in the first place.
By the end of this guide, you'll be fully armed with all the information necessary to make an informed decision about whether or not to invest in a mobile POS system.
But before we dive straight in, we'll cover some basic information for those who aren't fully familiar with tablet-based POS solutions.
What Is a Tablet POS System?
Often referred to as a "tab POS system," tablet-based POS solutions are designed to deliver more flexibility and mobility to users. They rely on an internet signal to function which means you can access your system from anywhere you have internet connectivity.
Tablet-based systems are most commonly used by the retail and hospitality industries. Restaurant POS systems are increasingly moving to mobile platforms. The same is true for retail POS systems.
Mobile POS systems let business owners monitor performance metrics and reporting without having to be present at their establishments. Managers can conduct back-office administrative tasks from home rather than having to be on-site to do so. Plus, tablets let employees carry their POS systems around the store or restaurant and tend to customers, delivering a better customer experience.
Those are just a few benefits of using a tablet for operating your POS system. Below we cover additional benefits and the disadvantages involved in using tablet POS solutions.
Here we'll look over what features make a POS suitable for wineries and how you can narrow down your search.
What is the Best Type of Tablet for Work Environments?
This is a topic many don't think about but the type of tablet you use is very important. Some tablets last a year or two before breaking down. Some have screens that shatter when you drop them.
It's important to select the right tablet to run your POS system. However, this becomes more of a challenge when considering that many systems support only certain types of tablets.
iPads vs. Android Tablets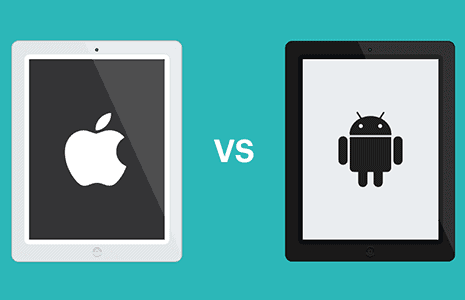 iPads tend to be more commonly used with POS systems. Many brands only offer their POS system app for iPads and Apple's iOS. Some providers support both Apple and Android mobile devices. While others only support Android devices.
But ultimately, the majority of tablet-based POS systems run on iPads. The reason behind this isn't clear, but it may have something to do with the fact that Apple has a review and approval process that apps must pass before being placed in the Apple app store.
So, which tablet should you choose? First, you need to find the system that best fits your needs. However, we will quickly compare aspects of using an iPad vs. an Android device to run your point of sale system.
Cost
Everyone knows that iPads are significantly more expensive than Android tablets. Some Android tablets come close in price, but Apple's tablets are more expensive across the board. Before you go looking for the best iPad POS system, we recommend considering the environment in your business.
If you run a restaurant, drinks will be spilled on your tablet, it will be dropped during a rush, it could be inadvertently left on the kitchen counter and incur heat damage.
iPads are definitely sleek and stylish, making them perfect for personal use. But how suitable are they for a work environment?
An important question to ask yourself before you go looking for an iPad restaurant or retail POS system is, do you want 10 inexpensive yet delicate iPads exposed to the environment in your business? Each one that breaks will put you out some cash so it's important to keep this in mind. Android tablets are cheaper to replace.
Sunsetting iOS Versions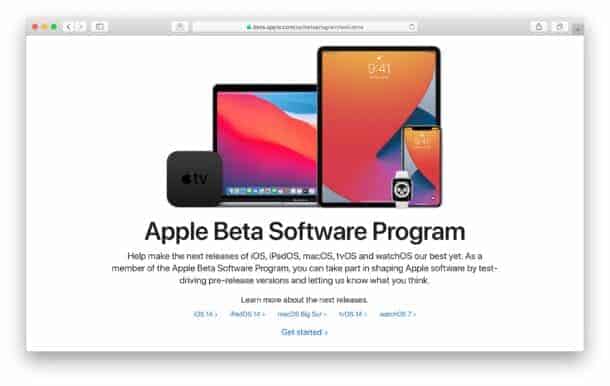 One complaint that iPad users have is that at some point, Apple will stop supporting new versions of certain apps on old devices. For example, if you're using an iPad 3 and a new iPad OS version is released, it might not support your POS system.
If you came to work one day and suddenly your POS system was incompatible with the tablet you use with it, you'd be in a jam. This has happened and often causes significant problems for POS software producers. They must rush to develop a system update so that their POS is now compatible with Apple's newest OS requirements.
 Aesthetics
One thing that Apple's iPads have going for them is that they are very attractive devices. If you run a luxury hotel and keep your iPad locked in a case on the check-in counter, there's no risk of damaging it.
But more importantly, it's stylish and sends a signal of elegance to customers. iPads tend to be better choices for upscale restaurants and retail stores because of this.
That's not to say that Android devices are unattractive. On the contrary, some are quite nice on the eyes. But there's no escaping the fact that iPads are universally known as the better-looking device.
Limited integrations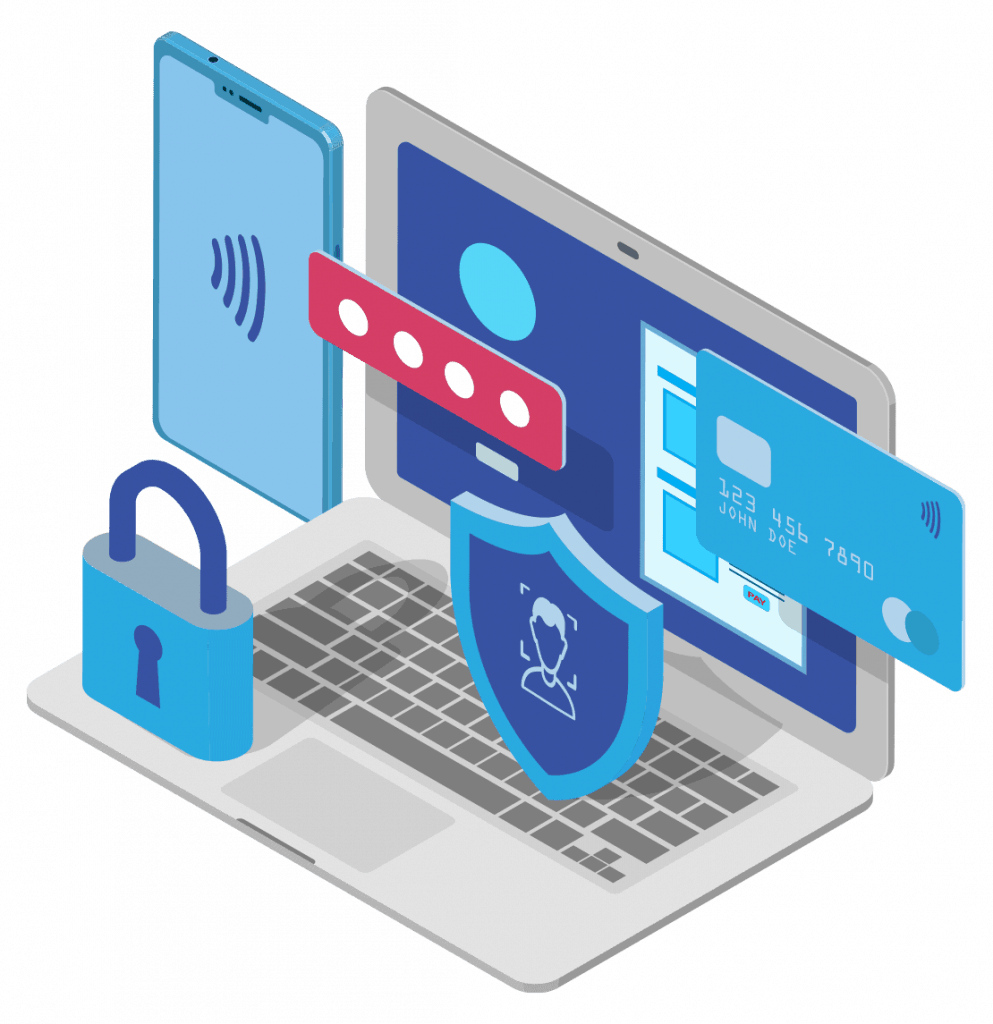 If you use an Android tablet for your POS system, you have loads of brand options to choose from. You could go for a Samsung tablet or one made by Lenovo, Vanyako, Huawei, or any number of other suppliers. With Apple, you have one option.
Plus, Apple likes to keep its tech ecosystem closed and exclusive. Android tablets have an open API and allow for much more customization.
Plus, Apple can only integrate with third-party apps that have been approved and reviewed, and that process takes a while. This limits the number of apps you can integrate with. With an Android tablet, the options are unlimited.
Popular POS Systems that Use Tablets
Here's a quick glance at some of the most popular tablet POS systems on the market.
| POS System | Android Accessible | iOS Accessible |
| --- | --- | --- |
| | | ✓ |
| | | ✓ |
| | ✓ | ✓ |
| | ✓ | |
| | ✓ | ✓ |
| | | ✓ |
| | ✓ | ✓ |
| | | ✓ |
| | | ✓ |
| | | ✓ |
| | | ✓ |
| | ✓ | |
| | ✓ | ✓ |
Best Mobile Point of Sale Systems Roundups
Below, we cover our top six picks for tablet-based POS solutions. Each has its pros and cons, which we'll cover.
Here they are in order:
1. Square: Best Overall Tablet POS Solution
2. TouchBistro: Most Scalable Tablet System
3. ShopKeep: Best for Inventory Management
4. Lightspeed Retail POS: Most Feature-Rich System Available
5. Cake POS: Best Restaurant Reporting
6. Toast: Best Efficiency-Increasing POS
Side-by-Side Comparison
System
Starting Software Costs
Hardware Costs
Key Features

Free for basic software
Starts at $50 for readers
Highly intuitive, easy-to-use interface

$69/month for the software license
All hardware add-ons are quote-based
Customer accounts that track previous orders and promote best sellers

Starts at $49/month
Quote based
iPad-based POS speeds up task time and efficiency

Our pick!

Starts at $59/month
Additional terminals are $34/month
Great back-end reporting and forecasting, a la carte pricing options available

$138/month
$69/month
Cost effective with transparent pricing options

$69/month
$799
Add Guest-Facing Display +$200
Order management system that alerts staff when food is ready
Top 6 Tablet POS Solutions
1. Square POS: Best Overall Tablet POS Solution


Square is the most-used POS system in the world and is considered to have started the tablet POS solution movement. It's a reliable system with over 2 million customers worldwide.
Square offers a basic system for free that can be used for restaurants and retail stores alike. It can be used by just about any type of business and is scalable as it also offers paid versions with more features.
Square also offers its own POS hardware components—such as cash registers and various types of card readers that connect directly to the mobile device in question. Its card reader is free with any version of its software. Plus, Square integrates easily with POS hardware components from many other providers.
Square was designed for simplicity and it is indeed quite intuitive to use. The combined of simplicity and power Square offers landed it at the top of our list.
Square also features an intuitive user interface, which simplifies training new users and speeds service for users.
Get A Free Quote
2. TouchBistro: Most Scalable Tablet System

TouchBistro was designed exclusively for restaurants. It's considered by many to be the best point of sale systems available and is a household name in the industry.
The system is used by thousands of customers in various countries across the world. Why is it so popular? To begin with, TouchBistro features an intuitive interface and is quite user-friendly interface, making it a breeze to bring new employees up to speed. It also offers an incredibly broad feature set for restaurants of various types. In all, TouchBistro offers over 200 POS features.
If you want to manage your restaurant with ease, then you'll want to try TouchBistro. The restaurant management software helps you manage tables, seating, and wait times, all from a single dashboard. TouchBistro also lets you easily manage your inventory and ingredients. The dashboard also lets you change things around and drag elements to different locations, making it easy to make the most of your space. And since it is fully customizable, it allows you to create an entirely new floor plan.
Another feature that makes TouchBistro stand out is the ability to manage your staff. There is an in-app messaging feature that helps you communicate with your staff and customers during shifts. TouchBistro Reservations allows customers to make reservations on your website, apps, or Google, and allows you to include allergy information and other dining preferences. You can even customize the table layout and menu, as well as force modifiers. TouchBistro is a complete restaurant management software system that works on both iOS and Android devices.
TouchBistro has its finger on the pulse of the restaurant industry and is a leading name in restaurant POS systems. Its user interface is sleek and intuitive, and it has excellent integrations. TouchBistro is available in many add-on packages, and you can choose one that fits your needs perfectly. Another restaurant management software solution is Toast, which is an Android-based system. It provides several digital ordering options and offers hearty team training. You can even sign up for a free trial of Toast to see if you like it. The all-in-one packages start at $165 a month.
The system also offers a very flexible pricing plan and is highly customizable, allowing users to mold the system to meet their needs. The flexibility and vast feature set make it one of the most scalable systems on the market.
The only downside is that TouchBistro doesn't offer built-in payment processing. Users must integrate with a third-party app for that. At any rate, the pros far outweigh the cons with TouchBistro.
Get A Free Quote
3. ShopKeep: Best for Inventory Management


ShopKeep supports retail stores and restaurant businesses. The system streamlines operations and boosts sales by automating processes and saving uses' time. Its inventory management features are among the best in the POS industry.
This is great for restaurants and retailers alike. Each type of business keeps a large volume of inventory on-site and needs a dependable way to track and monitor it. ShopKeep does this better than just about any other system.
ShopKeep also updates its system updates quite often, meaning customers always have the best POS tools at their fingertips. This generates high levels of customer loyalty ShopKeep enjoys. Customer satisfaction is also consistently high.
Get A Free Quote
4. Lightspeed Retail POS: Most Feature-Rich System Available

Lightspeed Retail POS is ideal for larger retail businesses. Some businesses even report that the system is too complex for them. No matter the size of your business, Lightspeed POS will increase efficiency and revenue growth.
Smaller retailers often shy away from Lightspeed POS due to budget concerns. But it would serve them well, without a doubt. At any rate, they require fewer features and Lightspeed POS is packed to the brim with powerful POS capabilities. This can be intimidating to startups and small businesses.
Regardless, Lightspeed Retail POS is widely considered to be one of the most powerful retail POS systems available.
Get A Free Quote
5. Cake POS: Best Restaurant Reporting


Two important features that restaurant owners and managers look for in a POS system are powerful reporting and data analysis. Cake POS captures loads of data that can be used for many purposes.
The data collected includes sales and inventory data, as well as personal data from customers, like past purchase behavior, demographics, and more.
The data it stores about each customer and their purchase history allows for powerful custom sales reporting. This lets businesses make data-driven decisions about how to grow and maintain a competitive edge.
Plus, Cake POS includes a dashboard full of metrics that allows users to maintain constant insight into the metrics that they need to see at any given time.
Get A Free Quote
6. Toast: Best Efficiency Increasing POS


Toast is exclusively used by restaurants. It is great for boosting efficiency and productivity and includes solid features such as inventory management, employee scheduling, menu building, table management, and easy check adjustment capabilities.
Employees can automate many processes that would otherwise be completed manually. This increases efficiency as staff can focus more on catering to customer needs than executing administrative processes.
If you're in the restaurant business, Toast POS is a great way to streamline front and back-office processes and increase staff efficiency and profitability. The software combines features from CRM to enhance employee productivity and cut costs. It can even alert servers to orders, process payments, and print receipts. To get started, you can try out a free three-month trial version. You can also find bundled hardware options with a one-time pricing option.
A number of other POS providers are now offering Android-based solutions. Unlike iPads, Android devices have more customizable options and faster software updates. For restaurants with various operating systems, Toast POS caters to both quick-service and full-service establishments. The app is available for a variety of devices, including Android and iOS, and offers configurable toolsets based on US chains and other restaurant industry best practices. You can learn more about Toast POS here.
For the convenience of customers, Toast POS has integrated feedback features. Customers can leave feedback during the transaction and after 24 hours. In addition, Toast POS features an OrderPad tablet for tableside POS. It's cloud-based so that data is stored in the cloud. It also has menu admin, so you can make changes to your menu anytime and anywhere. Its powerful integrations include Google Maps, Facebook and Google Maps.
In addition to helping customers make informed choices, Toast POS is also useful for promoting loyalty programs. Loyalty programs encourage repeat purchases, higher spending, and word-of-mouth marketing. Growing your customer base through a loyalty program can increase your sales by up to 25%. On average, members of loyalty programs spend 37% more than non-members, making this a valuable asset for retailing businesses. The POS system that supports loyalty programs can help unlock these benefits and maximize your customer's satisfaction.
Its interface is easy to use and intuitive, giving users the ability to streamline processes such as adding, changing, and deleting items from customers' checks. It also streamlines the processing of multiple checks at the same time, which further increases productivity and efficiency.
Toast POS is a great option for restaurants, bars, quick-service restaurants, and more. Plus, it is an appropriate choice for small, medium, and larger food and beverage businesses.
Get A Free Quote
Benefits and Disadvantages of Using a Tablet POS System

We believe the advantages of using a tab POS system outweigh the disadvantages. But it's important to understand the pros and cons involved when evaluating mobile POS systems.
Advantages of Tablet POS Systems
The benefits mentioned above revolve around mobile access. However, tablets offer many additional advantages over traditional, installed POS systems.
Compact Design
Tablet POS solutions free up space that bulky, installed, computer-based systems occupy. This gives you more room to work and creates a more pleasant shopping environment.
No Installation Process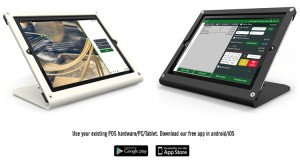 Unlike installed software solutions, mobile POS systems store data in and are accessed via the cloud. You don't have to manually install your system using a set of compact discs. You simply download the POS software app and you're off and running.
Seamless Updates
The best cloud-based software is regularly updated. Updates take place behind the scenes and you don't have to lift a finger during the process. This also means that you're always using the latest technology rather than continuing to use an outdated version without new features.
Intuitive, Easy to Use, and Fast
The interface of a tablet is designed to be user friendly. This lets employees who aren't tech-savvy easily use your POS system with minimal training. That, in turn, speeds up service and improves customer satisfaction.
Restaurants Serve More Customers in Less Time
Because employees can carry tablets around with them, restaurant servers can take orders at the table and enter them into your POS system. You can say goodbye to hand-written orders that chefs and cooks may find indecipherable.
In quick service restaurants, employees can move out from behind the counter to take orders from people waiting in line. Those orders are automatically sent to the kitchen. When the customer arrives to pay, their order should be there waiting on them.
Better Customer Experience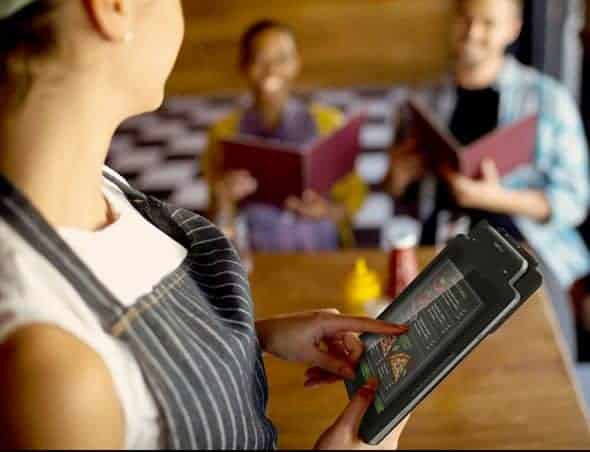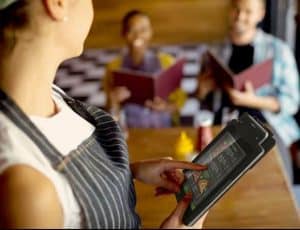 Continuing on the restaurant theme, tablet POS solutions can connect to a small card reader through a USB port. This allows restaurant servers to process payments at the table as well.
In a retail setting, employees can carry a tablet around and assist customers with inventory and other business data at their fingertips.
Let's say you use a shoe store POS system, for example, and a customer asks if a certain pair of pants is available in a size 32. Your employee doesn't have to skip back to the stock room to check. They can simply check inventory levels on their POS tablet, saving time for the employee and the customer.
Possible Disadvantages of Using a Tablet POS Solution
To be honest, there aren't many disadvantages. Plus, the few that do exist can be safeguarded against.
Risk of Theft
Proponents of traditional, installed POS systems cite the risk of your tablet being stolen by a customer as a serious risk. In reality, customers can steal merchandise and any number of additional things from your store.
There's really no reason to be concerned about a tablet because businesses typically use a stand that the tablet can be locked into anyway.
Connectivity Concerns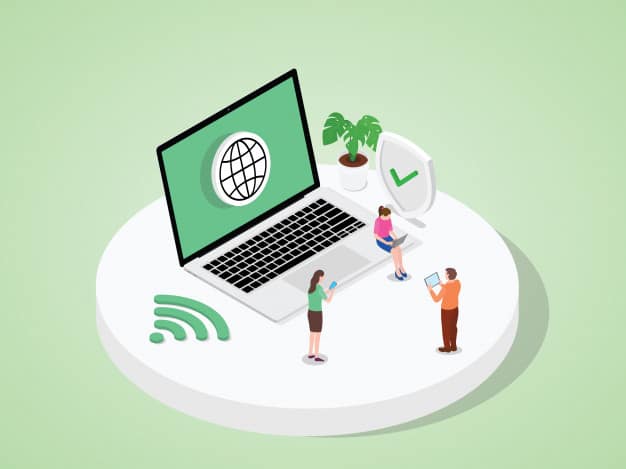 Because these systems rely on the internet to function, some business owners worry that operations will entirely shut down if their internet goes out. And it will if you use a cheap, low-quality POS system.
However, most mobile POS solutions include an offline mode which lets you continue to use the system in the case of an internet outage. You can continue processing payments, taking orders, etc. Once the internet comes back on, all that data is uploaded to the cloud as if the internet never went out.
Tablet Durability
This is the most valid concern about using a tablet for your POS system. Who hasn't seen an iPad or Android tablet with cracks covering the screen? Some tablets are quite delicate, so this is a valid concern.
So, how do you address this? By looking for a tablet that works with the system you want and is designed to withstand the rugged conditions in many retail stores and restaurants. And don't forget to get a super sturdy case with a screen cover because your tablets will be dropped on many occasions.
Here we'll look over what features make a POS suitable for wineries and how you can narrow down your search.
Key Takeaways
Now that you understand the ins and outs of tablet POS systems, you can confidently look for your own. Depending on the type of business you run, the system you select will vary.
Be sure to consider the information above while evaluating systems. IF you run a restaurant, you'll want a rugged tablet to withstand the rigors of the food and beverage industry. If you run a boutique retail store, an iPad-based system would be a nice fit. Your decision will depend largely on your needs.
Make a checklist of requirements start looking amore deeply at systems, and always ask for a free trial or demo to ensure it's the right fit before investing in it.