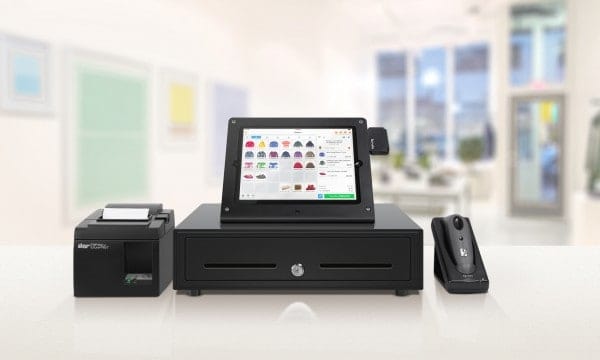 Whether you're starting a new business or managing an existing one in the retail or restaurant space, chances are you're not using the most optimal POS system for your business. With an estimated 73% of consumers using less cash at the checkout station, you can't afford to not adopt a solution that caters to your customer base (Source).
To remain on the cutting edge of technology to compete and survive, a business must use point of sale software to manage inventory, process payments, manage employees, increase customer loyalty, and more.
By integrating your POS system with other customer relationship management (CRM) integrations, you'll be able to automate tasks like accounting, reordering, invoicing, and delivery.
By using a point of sale system in your business, you can free up time that your employees can devote to higher-value responsibilities, like selling and interacting with customers. Streamline and automate manual processes and administrative tasks, while letting the software increase your profits.
The best POS systems for small businesses will combine inventory, customer management, loyalty features, payment processing, payroll, accounting, and other features specific to your business, all in one tool. With the right software and reliable POS hardware (such as touchscreen and cash registers), you'll be able to increase productivity, offer a better customer experience, and accelerate revenue growth. 
As more businesses adopt POS systems, it is increasingly difficult to remain competitive in your respective industry without one. Before selecting a POS system, you'll want to examine the specific features, ease of use, pricing plans, ability to customize the software to your business, and how long it'll take to get your employees up to speed on it.
Let's dive in and compare the various software choices for each business type and help you customize the right solution for your needs.
| System | Starting Software Costs | Hardware Costs | Key Features |
| --- | --- | --- | --- |
| Our pick! | Starts at $49/month | Flat rate processing with zero fees or surcharges | 24/7 in-house phone support |
| | Starter package $59, Pro is $199, and the Enterprise is $359 | Average installation is $1,700 | In-depth analytics and reporting on sales trends and inventory |
| | $69/month | $799 Add Guest-Facing Display +$200 | Order management system that alerts staff when food is ready |
| | Packages start at $99/month | Works on most web-based devices, purchasing additional hardware is typically not needed | Springboard boasts being "hardware agnostic" |
| Our pick! | Starts at $59/month | Additional terminals are $34/month | Great back-end reporting and forecasting, a la carte pricing options available |
| | Free for basic software | Starts at $50 for readers | Highly intuitive, easy-to-use interface |
| | Plans start at $99/month for 1 register | Plans start at $99/month for 1 register | Open platform for easy multi-store management |
| Our pick! | Flex Monthly is $99/month | Freedom POS is $999 one-time charge | Case break features for intelligent inventory tracking |
| | Starts at $99/month | Hardware cost is through third-party | Cloud-based management (no servers) and no license fees |
| | $149/month for two terminals | $149/month for two terminals | Intelligent automated delivery management program |
| | Ask local dealer for product demo and quotes | Hardware sold through network of qualified dealers | Rewards program with custom gift card and preauthorized discounts |
| | Quote based | Custom pricing | InfoGenesis, an all-inclusive point of sale system that allows you to manage multiple locations and points of sale (front desk, mini bar, restaurant, etc.) from a single screen. |
| | $29/month | Hardware is available at various costs | SkyTab feature - Servers or guests can input directly on a tablet to increase order efficiency and accuracy |
| | $0/month plan available | Around $1,000 per terminal | Extremely easy to use, great for beginners |
| | Quote based | Custom pricing | iPad based, easy to use |
| | $75/month for unlimited terminals | Single touchscreen terminals start at $1899 | Simplified automated reporting options to make your paperwork less |
| | Hardware and software bundle start at $149/monthly | Hardware and software bundle start at $149/monthly | Streamlines online and offline selling and ticketing |
| | $50/month | $1500 one-time setup fee | Seamless reservation process for tasting rooms |
| | Starts at $9/month | Quote based, hardware is included in some packages | Each plan can be tested for free for 14 days |
| | Starts at $125/month | Various pricing | Available for both in-store and online options with scale-able and flexible pricing structures |
| | Call for quote | None, hardware is included in all-in-one monthly fee (call for quote) | Highly efficient for franchisers |
| | $149 to $389/month | $0 | Enhanced ease of use, scalability, exceptional customer support and intuitive design |
| | $25/per additional register - transaction costs are quote based | $49/month, must be paid annually | Integrates with a variety of popular tools including Shopify, WooCommerce, and BigCommerce |
What is a POS system?
An entire POS system consists of various peripheral hardware components—such as cash registers, barcode scanners, touchscreen systems, etc.—all of which we will cover below.
These hardware components function alongside POS system software to create an entire POS solution.
POS systems streamline payment and operational processes for retail stores, restaurants, the hospitality and entertainment industries, and many other types of businesses that process payment transactions on site.
There are many different types of POS hardware that you can leverage to streamline business operations. Not all of them are relevant to every business.
But one thing is certain; if you own or operate a small business, you need a powerful POS system to help carry the workload.
Who Needs a POS system?
Every type of small business, albeit in different ways, benefits from using a POS system. If you run or own any of the businesses in our chart below, this guide is for you.
Why Do You Need a POS System for Your Business in 2021?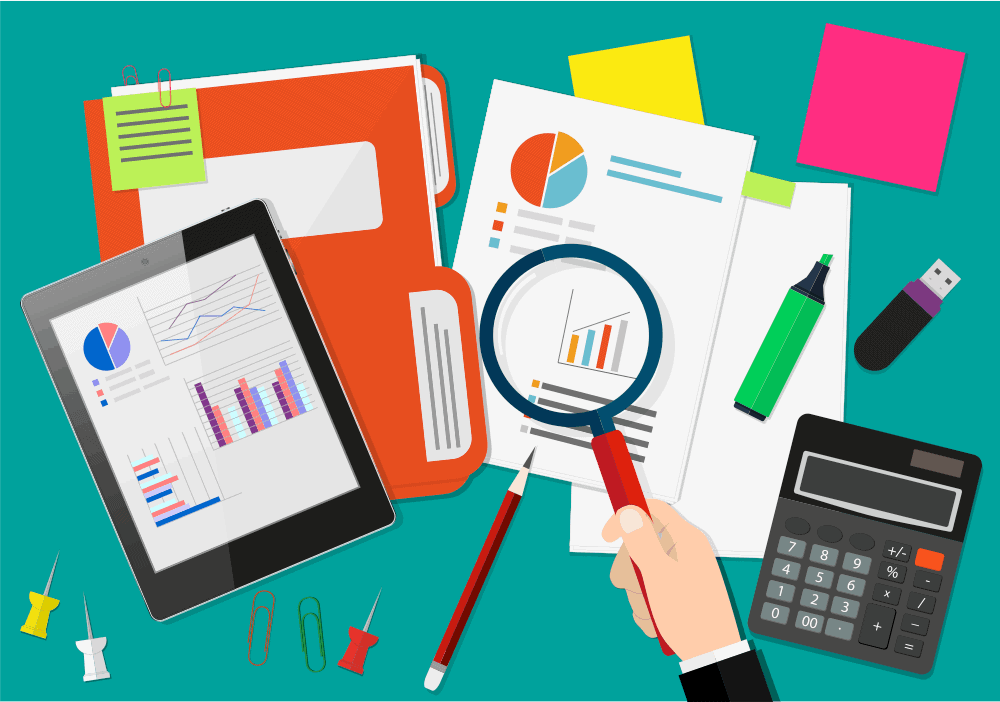 POS systems provide a ton of benefits to the businesses that use them correctly. Nearly everything today—from ordering a pizza to checking people out in a supermarket—is done digitally.
Businesses need POS systems to help them automate and streamline multiple tasks associated with the everyday operation of your business.
One of the primary benefits of POS systems is that they store customer and prospect data that can be used to personalize the customer experience.
Consumers increasingly look for a personalized experience when making purchase decisions.
Here are a few statistics supporting the need for a POS system:
91% of consumers tend to shop with businesses who are aware, can recall, and give offers and suggestions that are relevant to them (Source: Accenture).
83% are likely to share their information to allow for a personalized experience (Source: Accenture).
79% of consumers said personalized service is a top factor in choosing where they shop (Source: BRP POS/Customer Engagement Survey).
You should strive to deliver a personalized customer experience that leaves your customers walking away satisfied and eager to return. They might bring their friends along next time if the customer experience is stellar and they feel encouraged and comfortable recommending your business to their peers, friends, and family.
This lets you increase revenue from selling to a broader customer base.
Key benefits include:
Increased revenue and profitability
Better customer service
Improved and streamlined sales reporting
Reduced payroll costs
More efficient and accurate inventory management
And more
Below we dig into the topic and unpack the information you need to select the best POS system for your unique business and its needs.
The Top 25 POS Systems for Small Business by Industry

KORONA offers retailers and ticketing operations a complete solution with its cloud-based point of sale. The software is built to scale with businesses, offering in-depth sales metrics and analytics for single store, multi-location, and franchise operations.
The inventory management features help businesses streamline tasks, optimize ordering and pricing, and keep the store running efficiently.
Ticketing, eCommerce, loyalty, and event management features mean that KORONA can serve as an all-in-one solution for multi-vertical operations such as museums, theme parks, and zoos.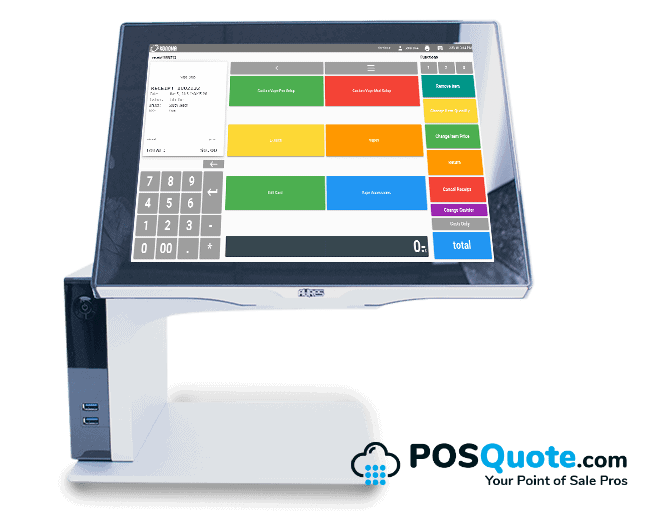 The cloud-based system is offered as a simple monthly subscription with no surcharges, fees, or cancellation penalties. All training, installation assistance, and support is included in the price.
2. Upserve – Best POS System for Bar & Restaurant


Restaurants with bars require a POS system that can carry a heavy load—in the kitchen, at the table, and at the bar.
Upserve includes features you'd expect and need from a restaurant and bar POS system.
However, two powerful features keep consumers purchasing the Upserve POS system. Those are its data capture and reporting capabilities, and its offline mode.
Upserve captures loads of information about customers and empowers businesses to use that data to deliver a personalized experience to its patrons.
It also includes an offline mode that allows users to continue using the system if their internet signal drops and a device becomes disconnected from the network. Servers and bartenders can still take and submit orders and process checks while in offline mode.

Many POS systems can be used by restaurants, retail stores, hotels, etc. But Toast was designed exclusively for the restaurateur. And more specifically, owners and managers of quick-service restaurants.
Why is Toast the best POS system for quick service restaurants? First, it has excellent and extensive programming capabilities. This allows users to customize and personalize their own experience while using the system.
Second, it delivers powerful mobile capabilities. Employees can integrate Toast with their personal cell phones. Therefore, they can add items, change prices, modify employee information, and more, all from their phone.
Ultimately, the ability to customize the system to speak your restaurant's language and align with your internal processes is Toast's biggest selling point. It is what qualifies Toast as our pick for the best POS system for quick-service restaurants.
4. Springboard Retail – Best POS System for Retail & Clothing Stores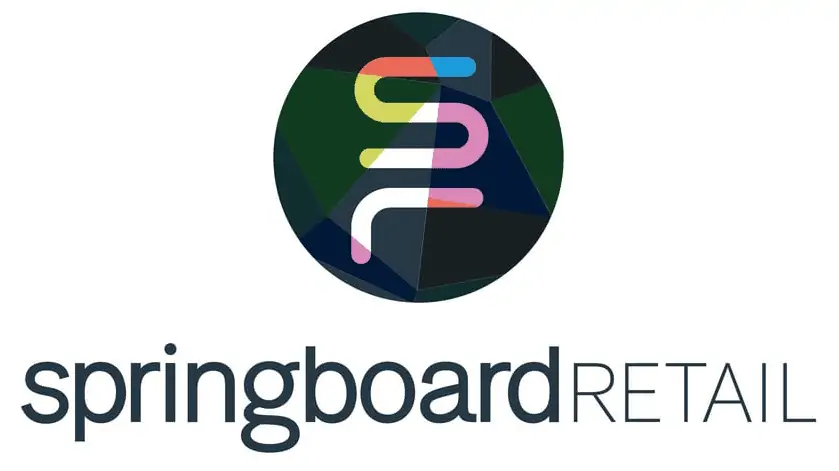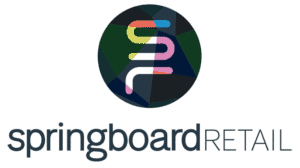 Springboard Retail is a cloud-based point of sale system that is most used by retail stores. The company claims it was designed for retailers, by retailers.
It comes complete with features to support multi-store, multi-channel retailers.
We placed it at the top of our list of POS systems for retail stores—in part—because of its ability to personalize the consumer experience. Regardless of where they shop, customer satisfaction is made easier due to the personal data it stores. This includes past purchase behavior, demographics, and more.
The data it stores about each customer and their past purchase history allows for powerful custom reporting. This lets retailers make data-driven decisions about how to grow and maintain a competitive edge.
One feature in this category that users enjoy is Springboard's dashboard. Users can configure their dashboards to display the metrics they need to see at a glance.
This always provides constant and crucially important insight, allowing retailers to make scaling and growth decisions based on hard data, not on a hunch.

Lightspeed is a complete inventory and point of sale management tool. It is great when it comes to automating tasks and streamlining processes.
A system that does these two things frees up loads of time for employees to focus on other things and leave the otherwise-manual, time-consuming tasks to the machines.

In fact, that is the reason why we ranked it so high. Some users report saving 30 to 40 hours or more each week just from automated processes they no longer must complete manually.
In particular, the reduction in the time involved in stock management, the capacity to automatically load new items into an existing inventory directly from the distributor's catalog, and the ability to automate the returns process are three major features that users are falling in love with when it comes to Lightspeed.
8. Square – POS Software for Any Business Type


Founded in 2009, Square, Inc. is a merchant services aggregator, financial services, and mobile payment company based in the San Francisco bay area.
Square is a super solid central POS system for all your POS and other business operation needs. It is a very versatile system. It integrates easily with POS hardware components from many other providers.
It is also able to accept debit and credit cards with its own magstripe reader and can also accept EMV chip cards.
In addition to a very intuitive, easy to use interface that shortens the learning curve for many new employees, one of the main reasons why we consider Square to be the best POS software for any business is that it is free to use. That's right, it's free.
If that's not enough, just check out a few user reviews to get a sense of how popular Square has become. It could become the next Google of POS systems.
9. Vend – Best POS System for Jewelry & Shoe Stores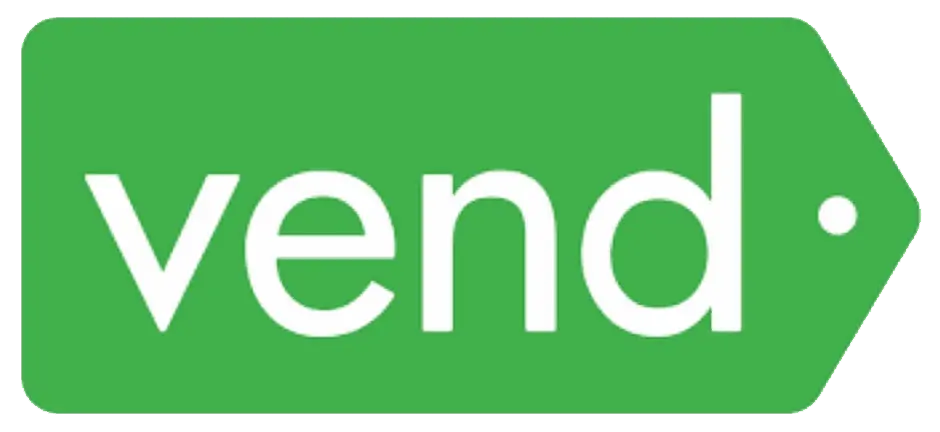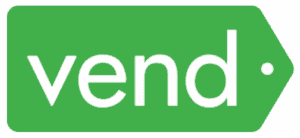 Vend is a cloud-based, software as a service (SaaS) POS system that is great for retail stores in general, but amazing for jewelry and shoe stores in particular?
Its cloud-based capabilities allow store owners and managers to access vital point of sale and inventory information from anywhere they have internet or mobile data access, making it simple to manage your store while on the go.
Vend integrates with most of the leading eCommerce and online payment applications.
However, in addition to all these bonus points that Vend scores with its value-added features, the primary reasons it landed here on our list is that it excels at inventory management and reporting.
Its inventory management capabilities ensure your stock count is always accurate, which is key for shoe and jewelry stores.
10. POS Nation – Best POS System for Supermarkets & Convenience Stores


POS Nation set out to develop not just a point of sale system, but an entire point of sale solution, complete with hardware components and customizable software. It gives users maximum flexibility in their usage.
This broad flexibility combined with intelligent data processing allows users to collect and analyze a vast array of POS metrics.
It is very easy to spot sales trends and make data-driven decisions about stocking new items, which items are not selling, etc.
POS Nation also excels at tracking expenses against sales and inventory to provide actionable insight.
This insight allows businesses such as supermarkets and convenience stores—which sell a broad spectrum of items—to stay on top of operations and make more informed, strategic decisions about how to grow and scale in a sustainable way.
11. IT Retail – Best POS System for Grocery Stores

IT Retail built their POS system specifically to help smaller grocery stores increase productivity, grow revenue, and better serve their customers.
The system is cloud-based, which is a feature that customers love. The system provides anytime, anywhere access to sales and other important data so that owners and managers can make informed decisions while on the go.
Another feature that makes IT Retail stand out against the competition is its speed. It was designed to handle a high volume of transactions and it does not disappoint in this area.
Finally, customers also applaud the quality and attentiveness of the company's customer service, which is super important in a store that processes a high volume of transactions.
12. Thrive – Best POS System for Pizzerias


Pizza parlors and other restaurants that revolve around deliveries have special needs that other restaurants do not have.
Therefore, the POS systems used by pizzerias must deliver unique features that other POS systems do not. Thrive delivers those added features.
The system was developed by former restaurant owners and managers, and it shows. The system provides pizza parlor owners and managers with special features such as a streamlined online ordering platform that reduces the time employees must spend on the phone.
Another feature that makes Thrive stand out is the automation of dispatching orders to drivers and a built-in map system that helps drivers know exactly where they are going.
13. Heartland POS – Best POS System for Liquor Stores


Heartland produces a variety of systems, including a point of sale system designed especially for liquor stores.
The system helps manage inventory, sale transactions, stores important customer data, and automates loads of tasks that would otherwise impact productivity if done manually.
The system is super-fast and very easy to set up and use. Ease of use is a big selling point. However, two features make Heartland LiquorPOS the best point of sale system for liquor stores. First, it comes with the capability to set up rewards programs to reward loyal customers and keep them coming back.
Second, it has built-in marketing features that use that captured customer data to run targeted marketing campaigns, boosting sales and expanding the store's brand presence.
14. Agilysys – Best Software for Hotels


Agilysys produces a point of sale system built for hotel management called InfoGenesis POS. It is used by hotels around the world and has been growing in popularity due to its ability to streamline common processes and automate manual tasks.
Running a hotel can be hectic. There are so many things taking place at once that keeping on top of things is crucially important to the success of any hotel.
Agilysys's InfoGenesis POS pleases customers with a robust feature set that helps all these things stay on track.
Users particularly boast about how easy the process of managing room changes is with InfoGenesis POS. The system excels at overall hotel management, not just point of sale management.
They also rave about its POS features such as the ease of accepting payments, splitting checks, billing items to rooms, and more.
15. Harbortouch – Best POS Software for Coffee Shops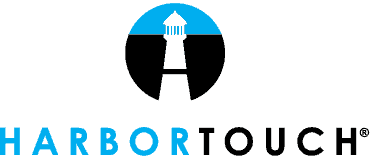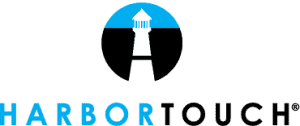 Coffee shops are fairly simple businesses when it comes to point of sale needs. They don't stock as many items as regular restaurants, nor do they have as many menu items as most food and beverage businesses.
However, Harbortouch delivers all the features a coffee shop would need and more. These include gift card management, loyalty programs, and everything you would ever need to check someone out and process a sale transaction.
But what really makes Harbortouch the top point of sale system for coffee shops is its price point. Coffee shops, which are typically small businesses, often don't generate a ton of revenue. The systems they select to help automate point of sale processes must be affordable and fit within their budget.
Harbortouch offers a free version. It also offers a free trial of its more robust version and that version is significantly cheaper than many competitors.
16. eHopper POS – Best for Vape Stores & Smoke Shops


eHopper is a free mobile point of sale system that is a perfect fit for vape and smoke shops. It works with Windows PC and Android operating systems, and it integrates easily with the Poynt payment processing solution.
It offers important features to vape and smoke shop owners and managers, such as order management, order tracking, inventory and employee management, and more.
Users love how easy the system is to use. Training new employees on eHopper is a breeze, and the system is very intuitive overall. Ease of use is ultimately the feature that users typically appreciate most, and that's why eHopper made it onto our list.
17. Bindo POS – Best for Gift Shops & Pet Stores


Bindo POS is an iPad-based system that empowers small brick and mortar businesses to bring eCommerce, mobile commerce, and point of sale transactions all into the same system.
Some users report having trained employees in their 60s on how to effectively use the system in no time at all. The learning curve is quite short when using Bindo POS.
Features that owners and managers of gift stores and pet shops like the most include its data capture and storage capabilities. It's simple to refer back to previous sales for reference when needed.
Secondly, all of the insight that users need to see can be configured and displayed on a central dashboard. This allows users to maintain insight into sales and other metrics they need to track by quickly glancing at their dashboard. This leads to more data-driven decision making and more efficient business operations.
18. CashierLive – Best Software for Hardware Stores

CashierLive is a smart point of sale system built primarily for small and medium-sized businesses in the retail sector. This makes it a great choice for hardware stores.
With CashierLive, users can quickly and easily track inventory to keep track of stock levels at all times. Ringing up items and processing sales is simple and easy.
The system captures and provides easy access to sales data and reports so that users can maintain maximum insight into how things are running and ensure they are running smoothly.
Features that users are particularly pleased with include discount management capabilities, returns management features, and the ability to set the system up in multiple locations and sync all the data from each store in one centralized database.
It is also very reliable. Users do not report any problems with system crashes, making it a dependable and intelligent choice for those running hardware stores.
19. NCR Radiant – Best POS System for Gas Stations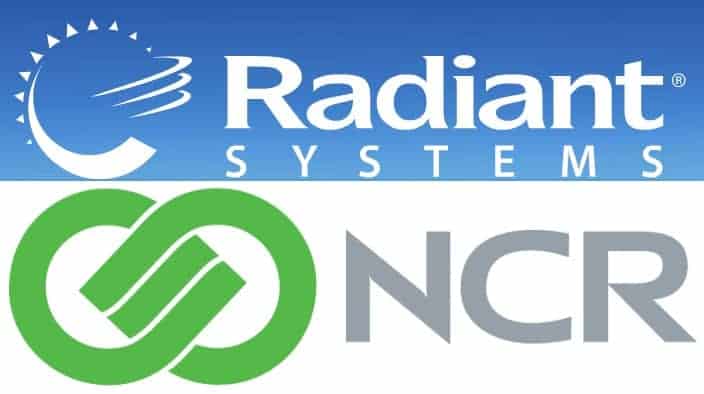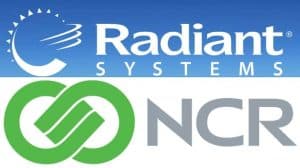 NCR Global is a company with many offerings, from digital banking services, comprehensive payment systems, and, you guessed it, point of sale systems.
Its point of sale system, NCR Radiant, is a great POS system choice for gas stations because it was built for them.
Along with all the standard features you would expect to find in a point of sale system, it delivers value-added features that only gas stations can benefit from.
Their NCR Panther Fuel Controller gives gas station owners and managers direct access to all major brands of gas pumps and their on-pump payment terminals. This integration is one of the major reasons so many gas stations choose NCR Radiant.
The system also integrates with the payment systems used by a number of major petroleum producers, including Shell, Marathon, Sunoco, Citgo, ConocoPhillips, and 76.
20. WineDirect – Best POS System for Wineries


WineDirect could not have been more specific when selecting the name of their business. The system provides everything wineries need to grow revenue, improve the customer experience, manage wine clubs, and coordinate order fulfillment and distribution.
Of the various point of sale and winery management features included in WineDirect, users especially like the ability to group and categorize the wines in their system, both by the glass and by the bottle.
It also helps wineries adhere to shipping rules and has customizable fields for specific vintages and user reviews.
That's why over 1,600 wineries around the world rely on WineDirect for their POS system needs. It's also why we named it the best POS system for wineries.
21. Shopify – Best POS System for eCommerce Businesses


Shopify is one of the leading eCommerce platforms. Their point of sale (POS) software has powered online commerce since in 2004.
Riding on the coattails of the success of its online POS software, the company decided a few years back to launch its own line of Shopify POS hardware. Now you can purchase an entire system—including both hardware and software—from Shopify.
This was a smart move as the company sought to branch out and grow its business in new verticals and industries. Doing so has helped Shopify continue to be highly competitive in the eCommerce and POS space.
You can purchase Shopify hardware components in bundles, complete kits or individually. And it all works seamlessly with Shopify's eCommerce software, meaning you have one vendor for all your support needs and billing requirements.
22. Celerant – Best POS System for Gun Stores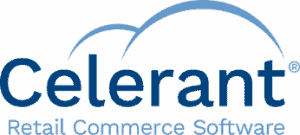 Celerant Technology developed Stratus Retail—their "all-in-one" point of sale system—specifically for smaller retail stores.
Omnichannel retailers can operate their business and grow their customer base by using their Stratus Retail POS system.
Built with gun enthusiasts in mind, Stratus Retail delivers on its promise to empower gun shops. In addition to standard point of sale features, they deliver added features just for gun shops.
These include the ability to link the data coming from a physical gun store to that coming from a firing range. They bring big data into a small business, which is why Stratus Retail by Celerant Technology is our top recommendation for a solid, reliable, POS system for gun shops.
23. Franpos – Best POS System for Franchises


We selected Franpos as the best point of sale system for franchises because the system excels at delivering a streamlined experience to businesses with multiple locations.
Many restaurant franchises use Franpos but that doesn't mean it is not a powerful tool for other types of businesses.
The system is highly customizable with the ability to easily scale your use of it as your business grows. It grows alongside you, so to speak.
Plus, with the ability to track all types of payments, track inventory across locations, and maintain real-time insight into performance across all locations, it is easy to understand why it made the list.
24. MINDBODY – Best Software for Salons & Spas


MINDBODY is a software solution that helps owners and managers operate and manage all business operations in salons and spas.
Once you are using MINDBODY, your customers can download the MINDBODY app, create an account, and manage appointments and more from the app.
Online scheduling and booking save loads of time for the customer and the business. Plus, customers can receive automated email or text message reminders of upcoming appointments. That reduces no-shows and keeps salon and spa owners happy.
The solution includes a loyalty program that rewards users for referring new customers to the spa or salon.
25. Hike POS – Best Software for Multi-Location Stores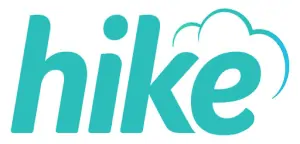 Do you run a business with multiple locations? If so, Hike POS is our recommendation for the best POS system for your business.
Users particularly enjoy the ability to integrate with third-party applications. Integrations with solutions like BigCommerce help businesses with multiple locations keep things on track and moving in the right direction.
Plus, the level of automation included in this system saves loads of time for users, who can then focus more on sales and customer interaction rather than manual administrative tasks.
That's why there are so many satisfied customers and why Hike POS landed on our list as the best POS system for businesses with multiple locations.
Things to Consider Before Choosing a POS System
There are many moving parts in a POS system that you should consider before making your purchase. Every system is unique and designed for specific types of businesses.
Below we provide an overview and explanation of primary features that most businesses should consider during their decision-making process.
POS Software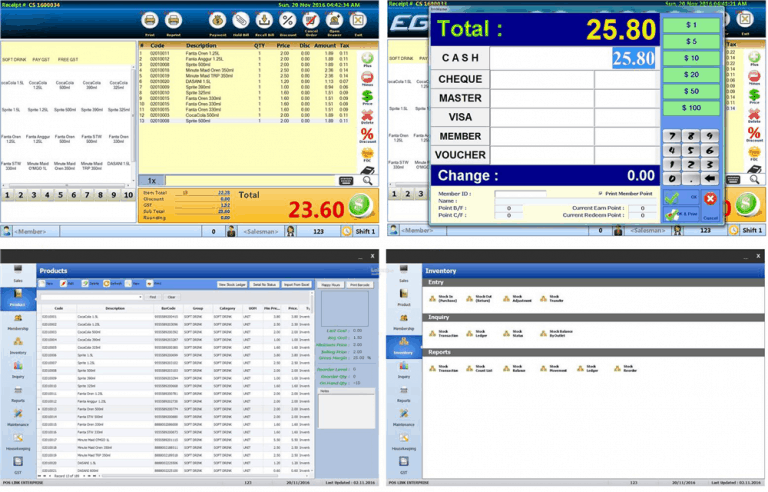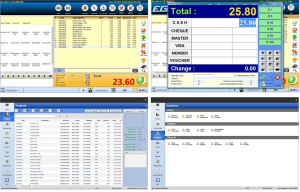 A POS system needs software to function. The POS software you choose will be the brain of your POS system.
The hardware components you use are held together and "communicate" with one another through POS software. It is the behind-the-scenes engine that runs your system.
POS software allows you to configure your system and customize certain processes to meet your needs. You use the software to set up automated workflows, integrations with third-party apps and hardware components, and more.
POS Hardware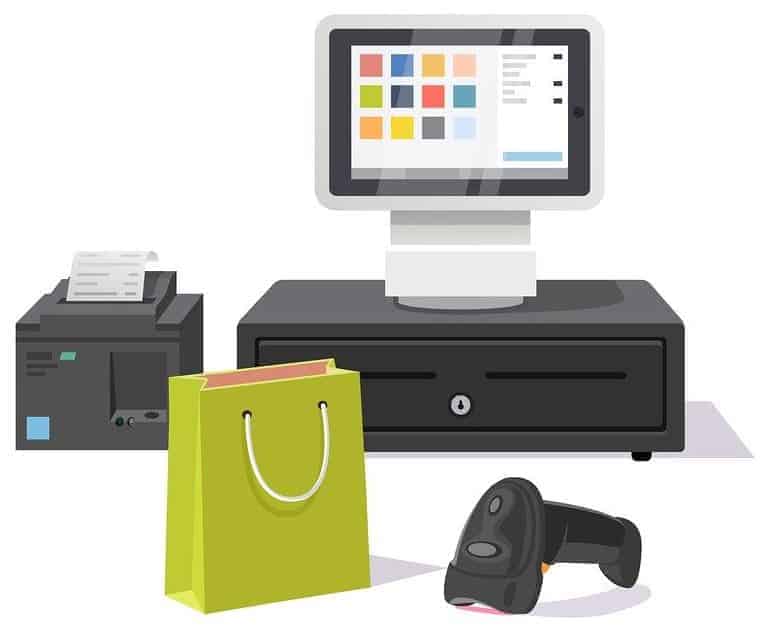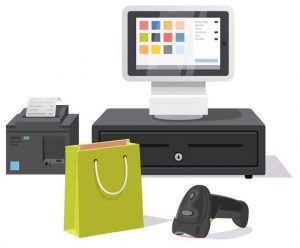 POS hardware refers to the individual, physical components that are all linked together by your POS software.
Common POS hardware components—which we will dig into below—include cash registers, barcode scanners, receipt printers, touchscreen monitors, credit card readers, and more.
If you run a simple business and use a tablet-based POS system, you may only need a tablet, a card reader, a receipt printer, and a cash drawer.
If your business is more complex, you might need other hardware components like kitchen printers designed for use in restaurant kitchens. And so on.
POS System Features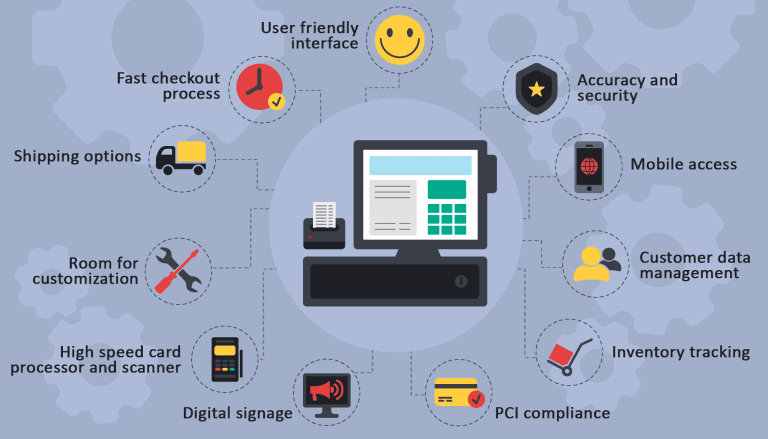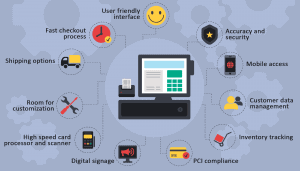 As you may have assumed, there are tons of features that are available in different POS systems.
If you run a business where you process cash transactions, you need features such as a card reader, register, etc.
If you keep a large quantity of stock on site, you need powerful inventory management features such as an inventory scanner and the ability to store and easily access inventory data.
Another important feature that most businesses need is the ability to capture and store large amounts of data. That data includes personal data about your customers, sales data, inventory data, and more.
Then, you need the ability to run reports with it so you can maintain insight into how your sales are progressing, which products are selling, etc.
If you run a restaurant, you need the ability to track and process orders. You also need features like restaurant pagers that alert patrons when their table is ready.
You get it, the spectrum is broad. You can build your POS system with the features you need. It will feel like a tailored suit.
Integrations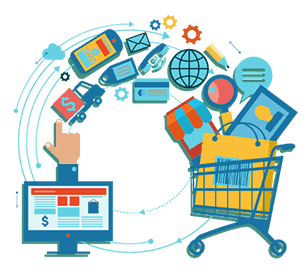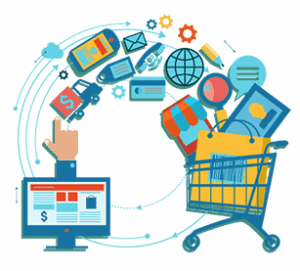 At some point, you will need to integrate an aspect of your POS system with third-party software or third-party hardware components.
For example, let's say that the POS system you chose didn't come with online payment processing capabilities because at the time of purchase you didn't need them.
But then, as you grow, you decide to start selling your goods online and need an eCommerce platform to securely process online payments.
If your system does not integrate easily with third-party software, you will have a problem on your hands.
Similarly, let's imagine that your store is growing, and you decide you want to start selling produce by the pound.
But the POS system you acquired did not include a point of sale scale. Now you need to purchase one from a third-party vendor and integrate it into your existing POS system.
Again, if your system doesn't integrate easily with other software and hardware, you've got a problem.
Payment Processing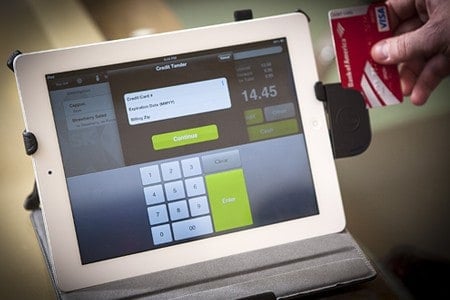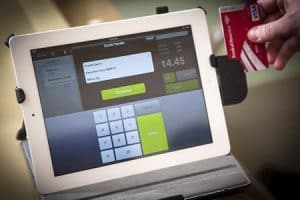 Nearly every business that needs a point of sale system has the need to process payments. Otherwise, you would not need a POS system.
Look for a system that includes a cash register or software that acts as one on a tablet. You'll also need a cash drawer to store the cash you receive in.
And, you will need to process payments made by credit or debit card. This means you need a card reader that reads various types of cards—those with magnetic strips, those with chips, etc.
And do not forget receipt printers.
Buying Vs. Leasing Your POS Hardware
In the beginning, you could only buy POS hardware. But as the market grew and demand soared, some companies began to lease POS hardware components.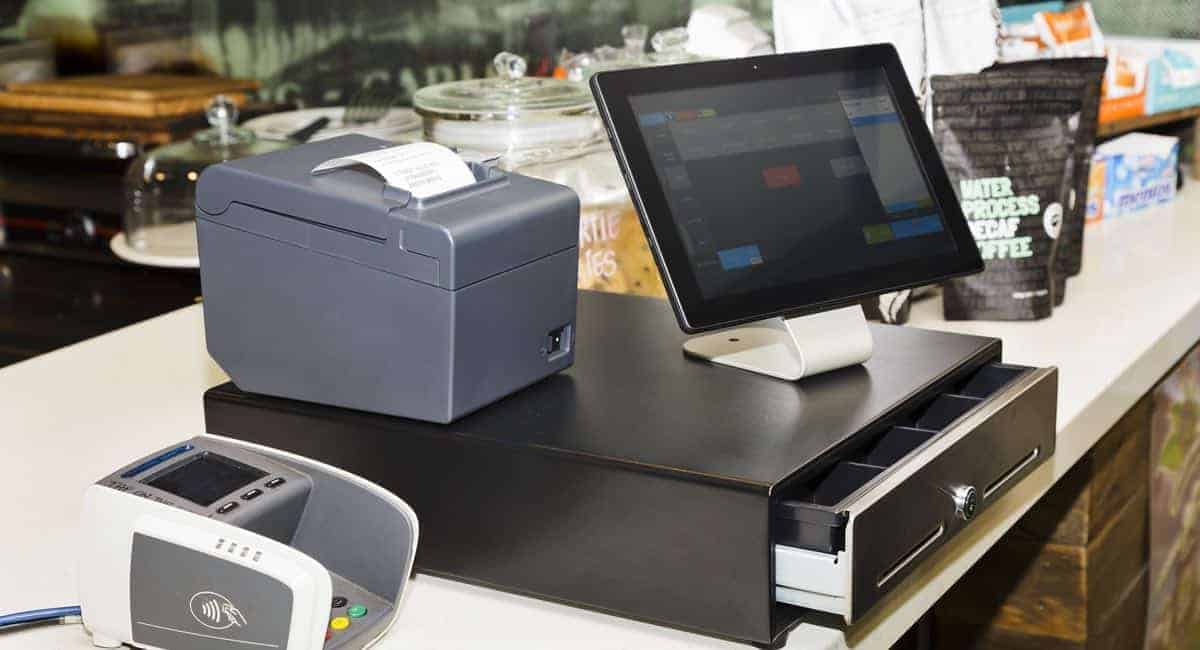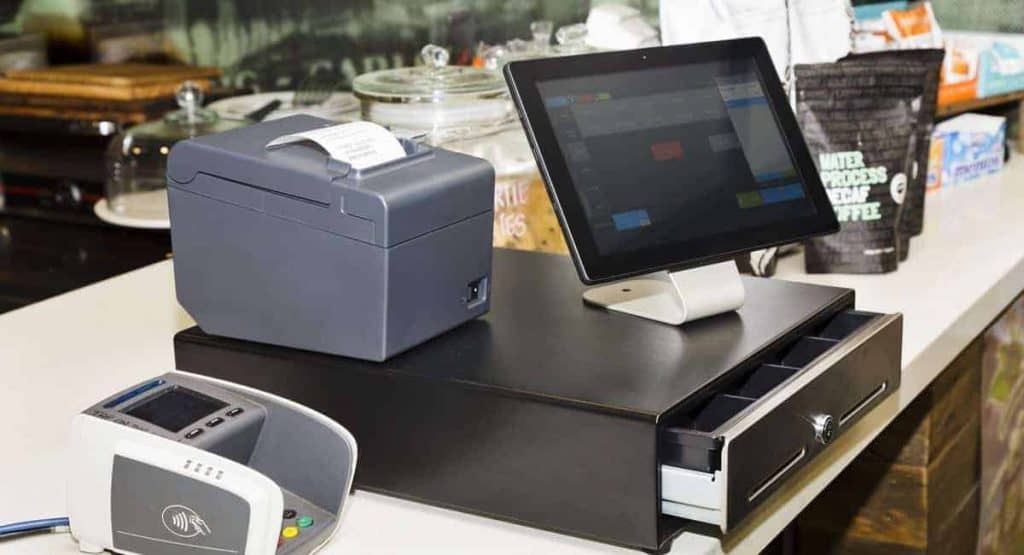 Buying Your Hardware
The great thing about buying is that once you make the initial payment, it is yours. You can always buy more components as you scale.
The con with buying hardware is that it doesn't last forever. Eventually, something will get damaged and need replacing.

When you buy hardware, you own the latest model available at the time of purchase. But in three years, the technology has evolved, and you are using old technology.
Leasing Your Hardware
When you lease, you always have the newest technology at your disposal.
You will be using the most cutting-edge and innovative components to run your business. Plus, if you are leasing a specific component that you end up not needing, you can return and stop paying for it.
Leasing is great for new and small businesses with limited budgets.
The cons of leasing revolve around the cost. Over the long run, it's certainly cheaper to buy than lease.
But compare that with the fact that you always use the latest and greatest hardware when you lease.
Hardware Components Needed for a POS System
Not all of the hardware components below are used by all types of business. But most of them do apply to retail stores and restaurants, not to mention businesses in the hospitality, entertainment, and other industries.
We have made a point to note whether or not each component below is used by restaurants.
Cash Registers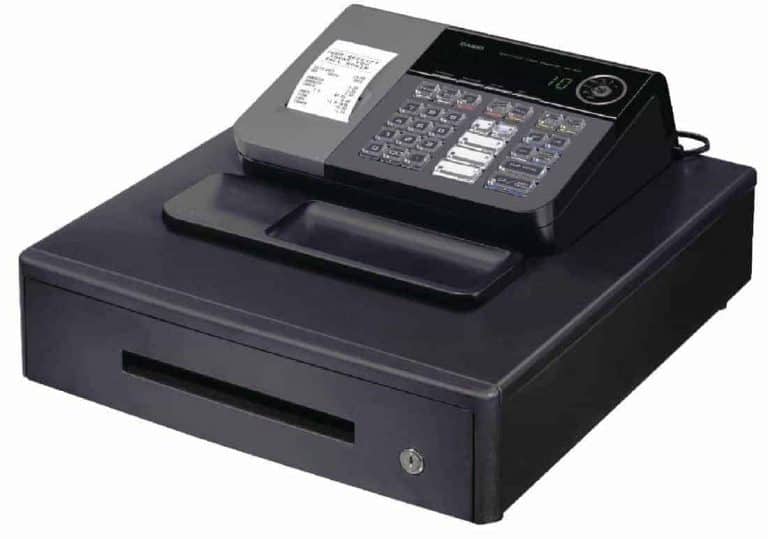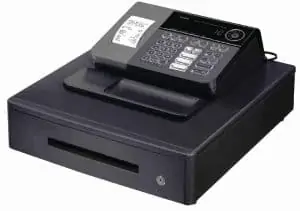 A POS cash register is a digital cash register that links into your overall POS system. Or, it can be a tablet that acts as one.
They can be used to keep track of inventory, complete purchase transactions, process payments, track sales, and automatically store all of that data in a central POS system database.
* Used by restaurants.
POS Cash Drawers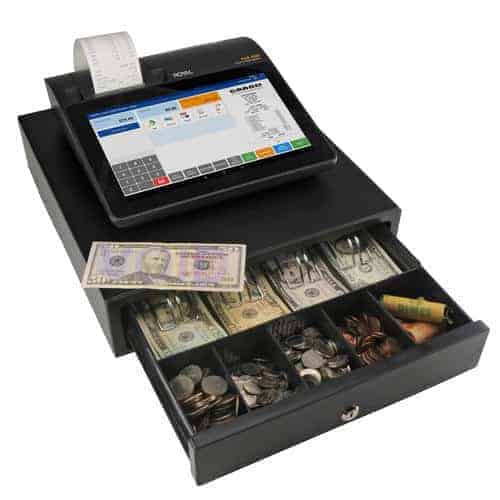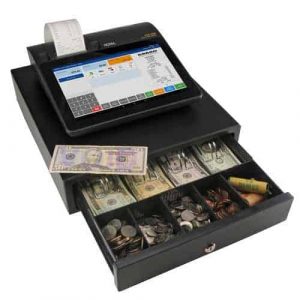 When someone pays you with cash and you use your trusty POS cash register to ring them up and process payment, you need somewhere to store that cash. That's where POS cash drawers come in.
POS cash drawers come in a few different types: manual cash drawers, printer-driven cash drawers, and direct USB cash drawers.
* Used by restaurants.
Receipt Printers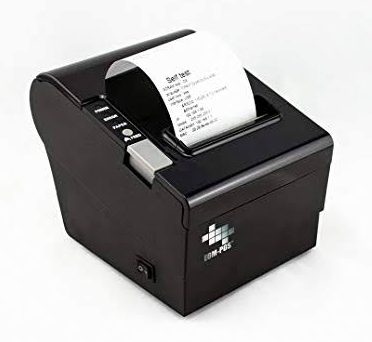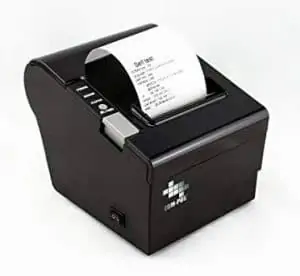 Every transaction you complete in your POS system—with a customer—requires a receipt of purchase.
Receipt printers connect to your larger POS system and know when to print a receipt. The system tells the printer when a transaction has been made and the printer automatically starts printing.
* Used by restaurants—particularly portable printers.
Handheld Inventory Scanners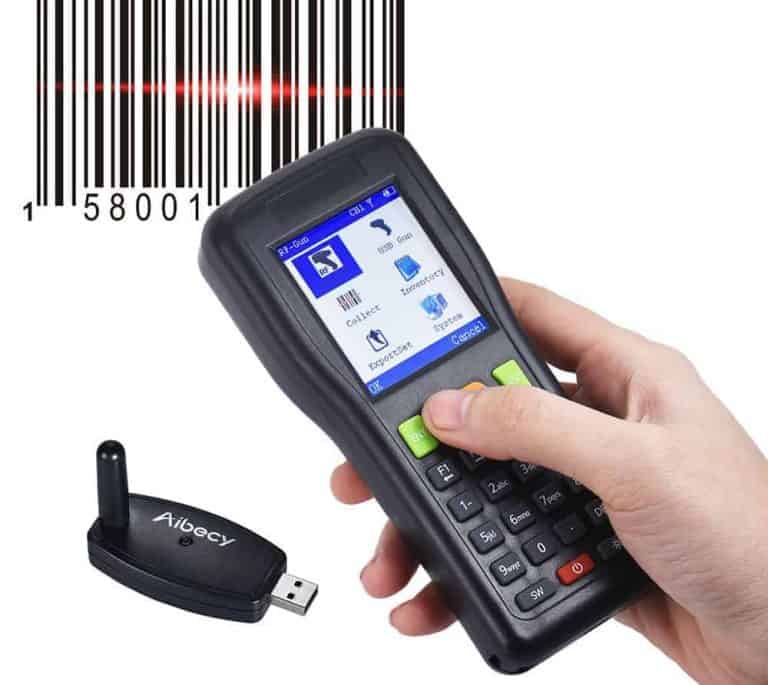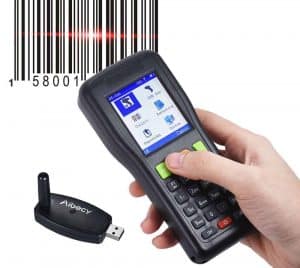 Every retail store, restaurant, and any other establishment that keeps inventory in-house has a need for handheld inventory scanners. They are a key POS hardware component for many types of businesses.
Keeping accurate inventory records is essential to running a successful business. A solid handheld inventory scanner reduces the risk of human error that occurs when someone is manually counting items.
* Used by restaurants.
Barcode Printers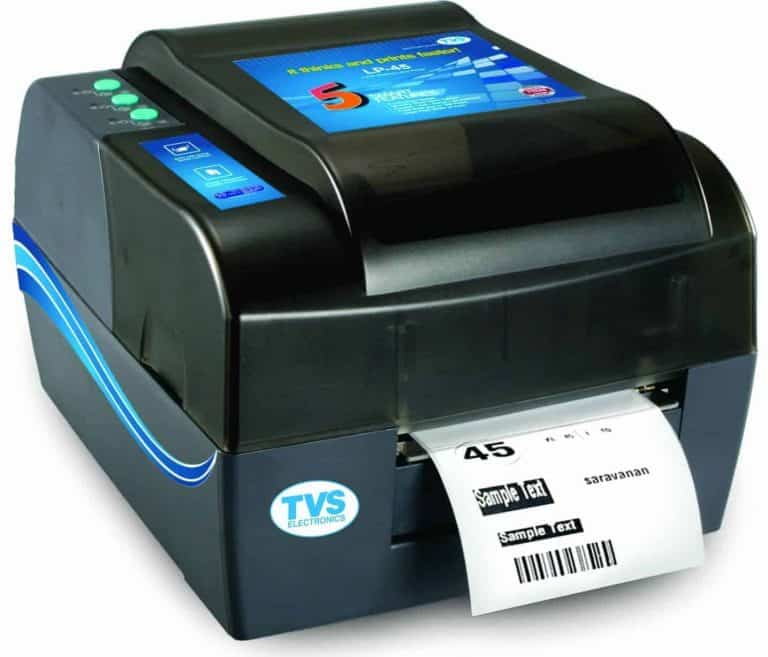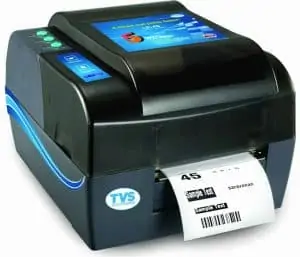 If you run a supermarket, many of the prepackaged goods you put on your shelves are unloaded from the truck in packages that already have a barcode on them.
In other circumstances, your store may sell items—such as prepackaged meals—for which you must create a unique barcode. This is where barcode printers come in handy.
* NOT typically used by restaurants.
Barcode Scanners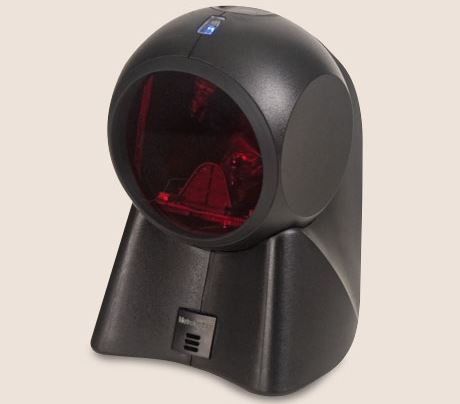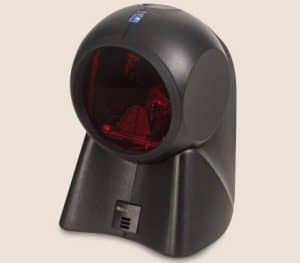 You must scan barcode items to sell them, so, you need a barcode scanner.
Most scanners must be plugged into a power source to function. However, now there are Bluetooth scanners that allow for wireless scanning.
Some scanners support the recognition of QR codes, while others do not.
Essentially, any business that must scan physical items—including for internal use such as package receipt—needs barcode scanners.
* NOT typically used by restaurants.
Touchscreen POS Systems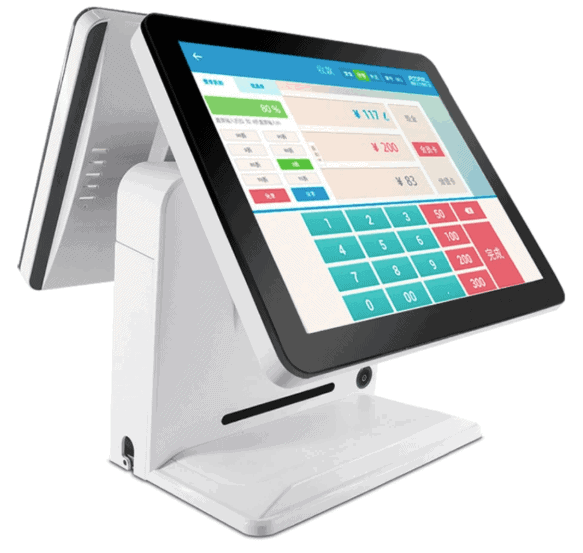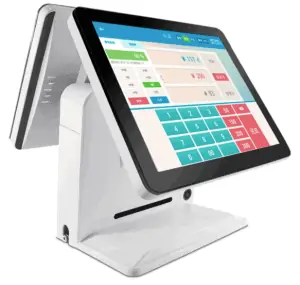 A touchscreen POS system is, pretty much, exactly what it sounds like. It's a point of sale system that incorporates touchscreen technology into the monitors it leverages.
They allow staffers in various types of industries and businesses to enter orders, process payments, and more by simply touching the screen.
* Used by restaurants.
POS Tablets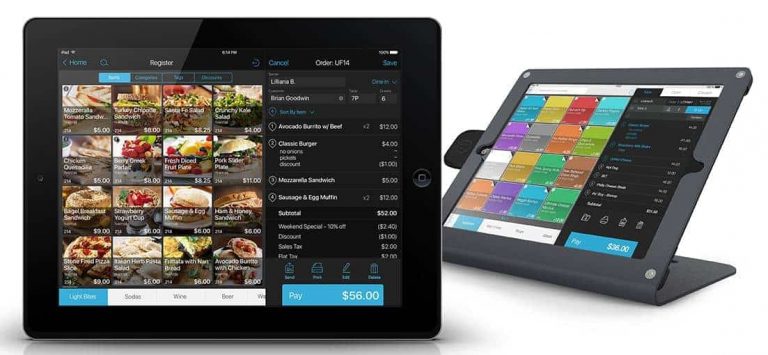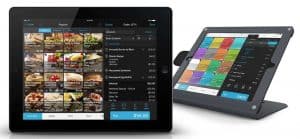 Tablets can perform many functions and some POS systems are tablet-based, as mentioned above.
They can be used for many purposes, from checking someone out at a retail store or taking an order in a restaurant to bringing the bill directly to the table at your favorite coffee shop.
They can easily integrate with most POS systems and are a must-have for any business that wants to stay on the cutting edge of technology.
* Used by restaurants.
POS Scales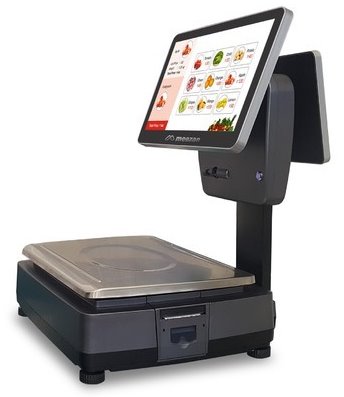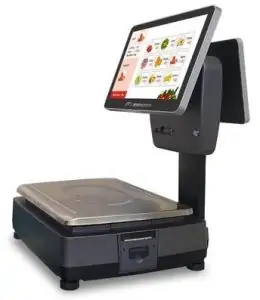 If you own or run a business that sells products by weight, it is very likely that you need to use a digital point of sale (POS) scale. POS scales connect to your overall POS system and automate the pricing and check out of items sold by weight.
* NOT typically used by restaurants.
Programmable Keyboards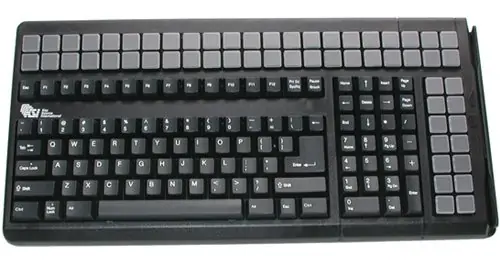 A programmable POS keyboard comes with many of the standard keys on a normal keyboard. But they also include blank keys that can be configured to store customized data.
These configurable buttons are programmed to send a code or other specified data back to the overall POS system. That data is then stored in the system for future reference.
* Used by restaurants.
Payment Terminals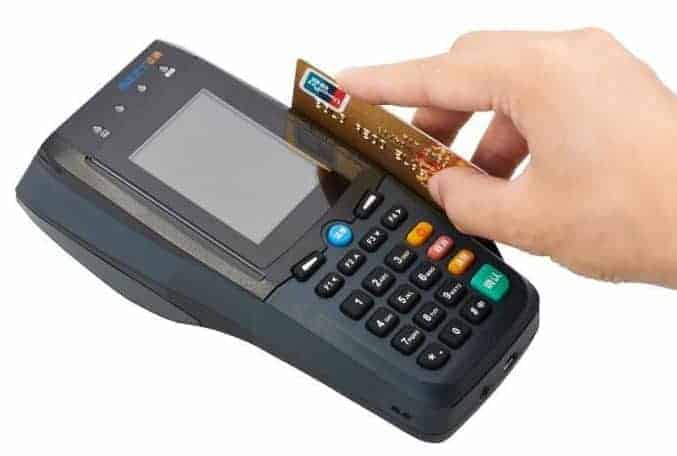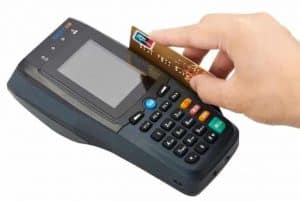 A payment terminal is exactly what it sounds like. It's a small terminal that allows you to receive, process, and close payments with customers.
Payment terminals come in many shapes and sizes and are one POS hardware component that nearly every business should have—from retail to hospitality to restaurants and beyond.
* Used by restaurants.
Signature Pads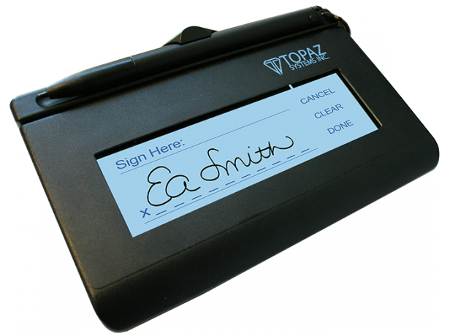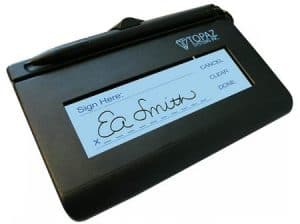 Signature pads are necessary if you want to collect electronic signatures from your customers when they make a purchase.
If you use paper receipts and request signatures on those, you'll lose time manually storing them all and sifting through them at the end of a shift.
Electronic signature pads integrate with your overarching POS system and sync the signature data back into the system so there is a permeant record of the purchase as well as a saved image of the signature.
* Used by restaurants.
Chip Readers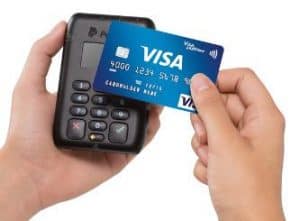 Today, most credit cards use encrypted chips rather than magnetic strips to process a payment.
Chip readers are sometimes connected to a cash register or payment terminal. Since most credit and debit cards have already moved to chip technology, it's increasingly important to include a chip reader as part of your overall POS system.
* Used by restaurants.
PIN Pads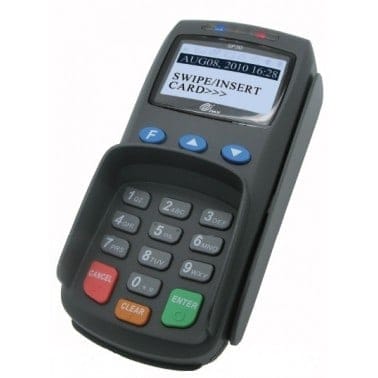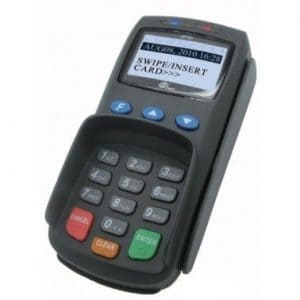 POS PIN pads can also act as chip readers in many circumstances. Some customers will want to pay with a debit card. This will require them to enter their debit card PIN in order to verify their identity.
If you want your patrons to be able to pay with debit cards, PIN pads are an essential POS hardware component you should look for.
* Used by restaurants.
Pole Displays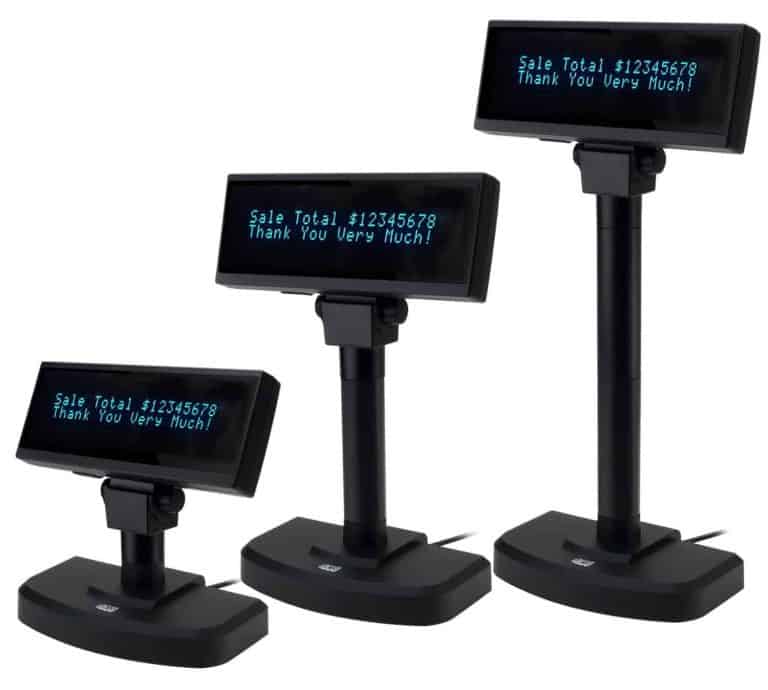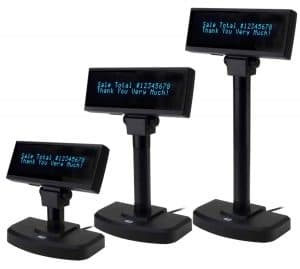 A pole display is a small, horizontal screen that displays the price due when a customer makes a purchase.
To confirm the price due, customers can see the balance due on that small display monitor that sits on a "pole" much like a selfie stick "pole" supports a smartphone.
Pole displays are used by many types of businesses, including restaurants that require you to pay at a cash register rather than at the table.
Used to show amount due by customers
Pole Displays help customers know how much they are being charged for the items they are purchasing. They are commonly seen in restaurants and retail shops. They also help to prevent overcharges due to scanning or input errors at the register. Recently the news has been filled with stories of people being overcharged at stores, and one reason is that scanners are not always properly set up and synchronized. This can lead to a lack of clarity for the customer at the checkout. Pole Displays help to eliminate this problem by clearly displaying the information to the customer at the register.
Another benefit of Pole Displays is the ability to add extra functionality to a point of sale system with these devices. In addition to showing the price of the transaction, pole displays can be configured to display other information such as images, custom advertisements and more. This allows a retailer to better serve their customers and attract new ones as well.
A recent industry standard has made it easier to include pole displays with POS systems. A consortium of companies has developed a programming interface for POS peripherals called OLE for Retail POS (OPOS). This standard dictates how POS hardware and software communicate with each other. As a result, more pole display manufacturers are including OPOS drivers in their products and POS software developers are building OPOS support into their programs. Previously, additional programming was required if a pole display and POS software were incompatible.
* Used by restaurants.
POS Hardware Strictly for Restaurants
Below is a list of components that are only used by restaurants, bars, and other food and beverage service establishments. They are part of what is called a kitchen display system (KDS) and include the following:
Kitchen Printers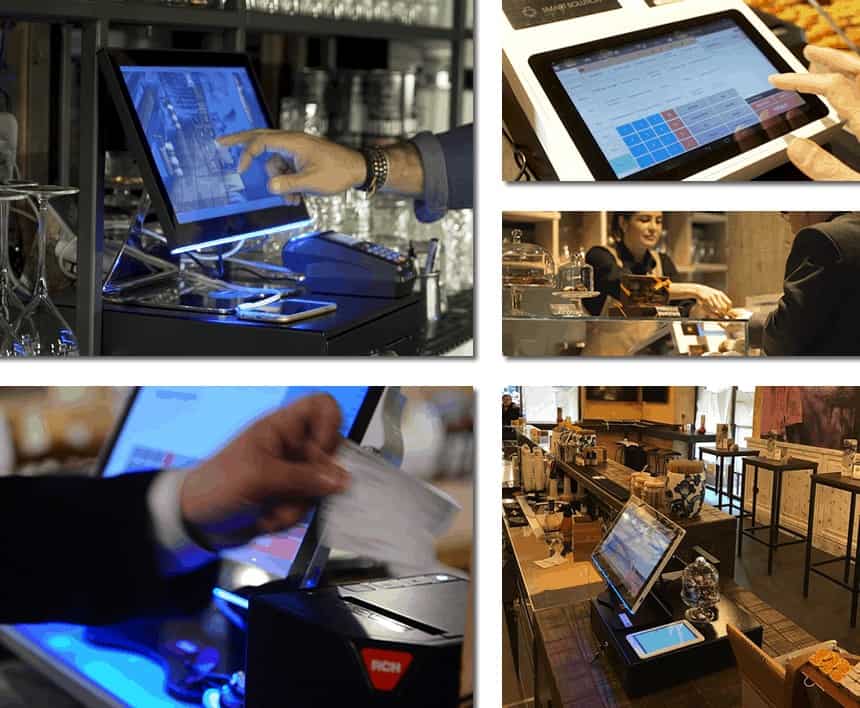 When you order your meal at a restaurant, you have probably seen your server shuffle over to a computer screen and enter the order on a large, touchscreen, point-of-sale (POS) computer.
Once entered into the system, your order is instantly sent to the kitchen printers in the back of the house. A chef, grill cook, or another kitchen employee hears the ticket being printed, rips it off, and puts it in the queue. Your order just passed through an entire kitchen display system.
Used in eateries and restaurants, Kitchen Printers help in processing customer orders by printing a ticket that is given to the cook who then prepares the food for the table. The printed ticket helps eliminate the confusion and errors that occur when servers pass handwritten orders to cooks, allowing your kitchen staff to work more efficiently.
In addition to reducing the number of errors, having kitchen printers will also increase the speed at which orders are processed, resulting in faster table turns and increased tips for your waiting staff. Customer satisfaction is another primary benefit, as satisfied customers will return to your restaurant, and will recommend it to friends and family.
Most POS systems that feature a kitchen printer have a built-in feature that automatically prints an order ticket whenever a table is ready for service. It is important that you configure the printer correctly to ensure that it will print properly. To do this, make sure that the correct printer is selected and set to print kitchen tickets (see Setting a printer group). In the case of Lightspeed, you can also assign the product categories to the printer templates so that each order is automatically sent to the appropriate printer.
In addition to making your kitchen more efficient, thermal printers are less prone to breakdowns than digital or impact printers and require less maintenance. They also have the added bonus of being splash-proof and insect-proof, so they can survive the rigours of any commercial kitchen environment.
Kitchen Buzzers
A kitchen buzzer connects into your KDS and produces a loud notification sound when a new order is received, and a new ticket is printed.
They are critically important to running a well-oiled machine of a kitchen. Restaurant kitchens can be hectic warzones when the evening rush comes on.
Kitchen Bump Bars
A bump bar is a small strip-like keyboard that allows kitchen workers to see orders in the queue and shift their order in the queue if necessary.
Bump bars benefit kitchen staff because they allow staffers to quickly navigate pending orders and allow for better collaboration and streamlined kitchen operation.
Ready to Utilize a POS System in Your Small Business?
We've given you a rundown on everything you need to know about POS systems to make intelligent purchase decisions when shopping for your own.
You should conduct some research on your own—that is always advisable.
But you can and should also take advantage of review sites that provide you with recommendations for the best POS hardware and POS systems available.
However, you should also take advantage of reviews that provide recommendations for the best POS hardware and POS systems.
And those recommendations are always based on your business type and unique needs. Plus, many of these sites can generate a discount for you when you finally purchase.
For example, POS Quote helps consumers identify the best POS system for their business and offers visitors a discount of up to 30% on entire POS packages.
Simply visit the POS Quote homepage and complete the yellow form to receive a free quote and up to 30% off on your new POS hardware and system.