(Last Updated On: June 29, 2023)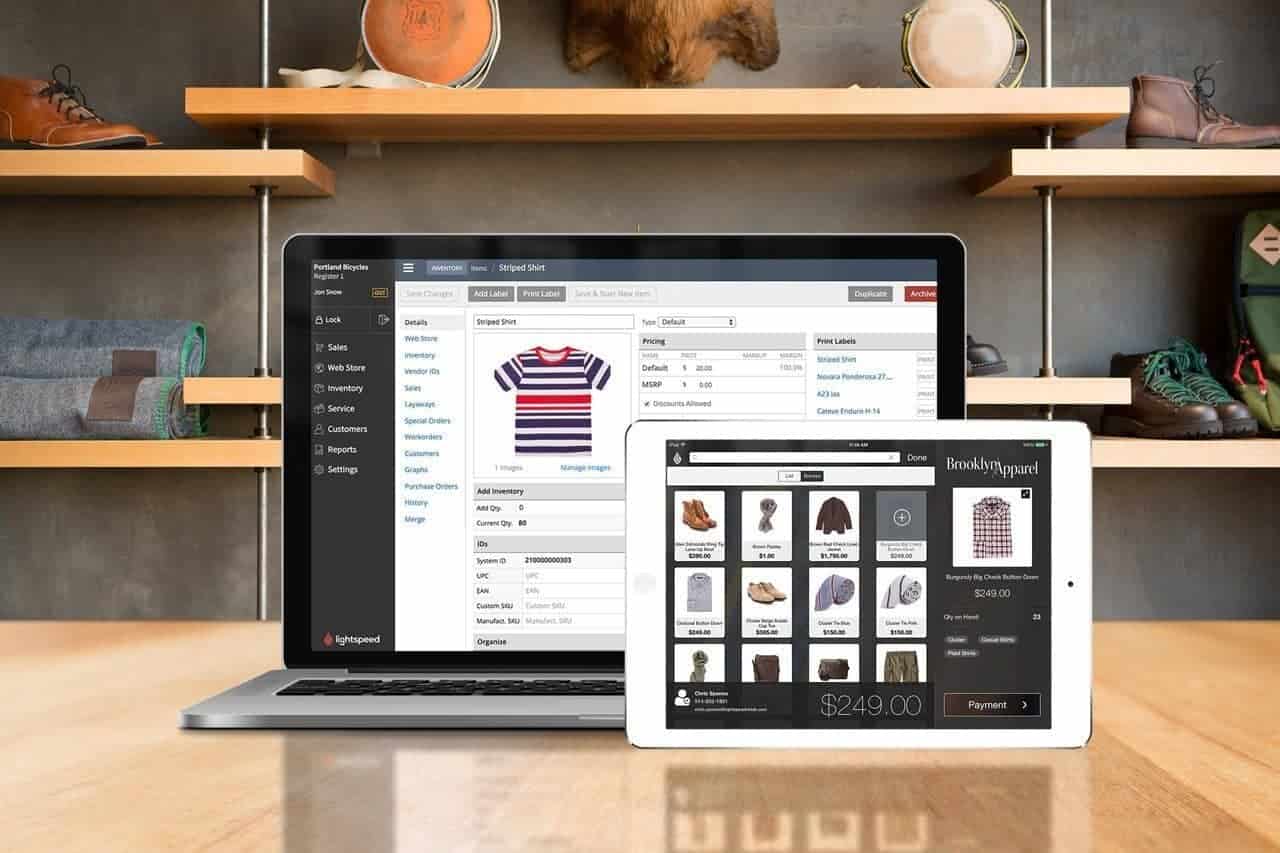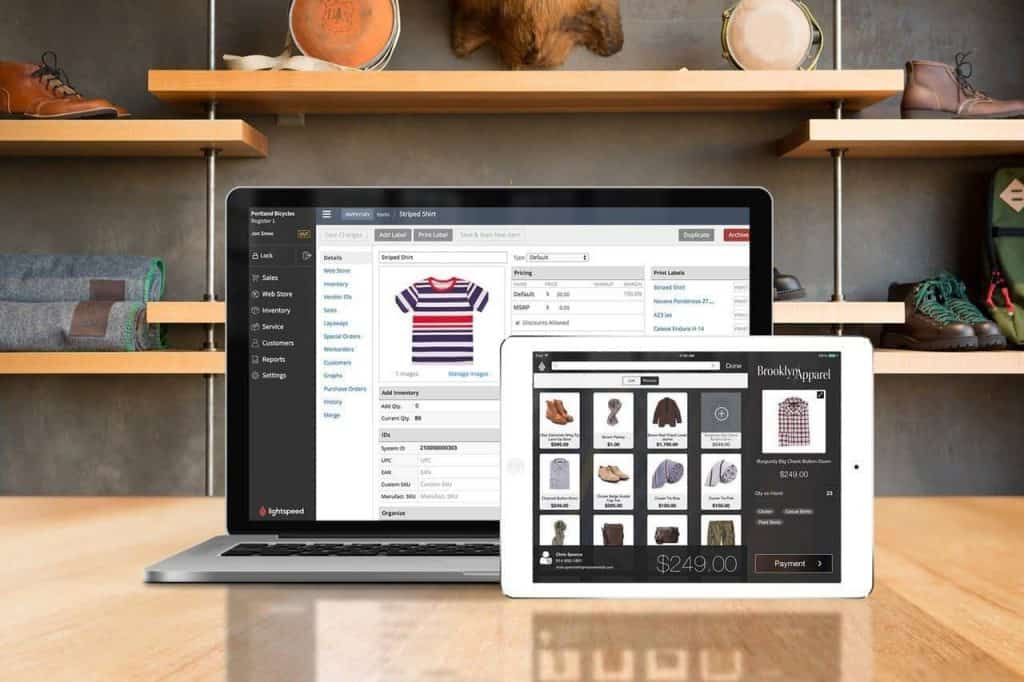 The retail industry is among the most competitive of them all. The need to cut long lines, manage inventory and process fast payments requires a solid retail POS system. Lightspeed Retail was created to take care of all of that and more.
Whether you own a small café or a multi-location clothing store, Lightspeed Retail offers some of the most advanced eCommerce features, rivaling industry leaders like Square and Vend. With just one click, you can sync your in-store inventory with your eCommerce store—saving you valuable time and increasing revenue.
What's more, Lightspeed has a heavy emphasis on customer loyalty. By setting up a tiered rewards program in the software, you're able to encourage repeat business. Send out promos or one-time deals and keep customers coming back.
But why does Lightspeed Retail stand out from the competition? After our extensive review, we found that this POS system offers the fastest transaction time, various integrations, detailed reports, and contactless payments (to protect your customers and staff).
Save time with Lightspeed's built-in purchase orders, so you don't have to contact your vendors every time it's time to stock up. Never run out of your best-selling items by taking advantage of Lightspeed's one-click order feature.
Finally, use one of the 50 built-in retail reports to optimize your stock, increase customer loyalty, track staff performance, manage your online orders, and much more.
Whether you own a small retail store or a large chain, Lightspeed's retail POS system will help you manage your business better by cutting costs and improving your process and customer experience.
Lightspeed Retail POS Review – Company Overview

Based in Montreal, Quebec, Canada, the Lightspeed is a point of sale provider that is infused with retail culture. Over the years, this provider has been helping small and medium-sized retail businesses with some of the best POS, e-commerce, and merchant services in the industry.
Whether for a retail or restaurant business, this provider offers you great POS features to help you manage the inventory, data, staff, customer relationships and service. In addition to the intuitive selling experience, this system also offers the best loyalty and customer relationship management (CRM) capabilities.
Founded in 2005, Lightspeed POS Company Overview is based in Quebec Canada. It has tone of capabilities that make managing businesses seamless, ranging from customer loyalty programs and payment processing to inventory management and reporting. It offers a variety of integrations that enable it to work with a range of existing accounting software and other applications.
Whether you have a retail or restaurant business, it's easy to set up and use Lightspeed POS to record your sales. It also includes a mobile app to monitor and record sales from anywhere. It can handle multiple registers and can accommodate various payment types. In addition, the POS system can manage customer records from various channels and integrate your online store with Google ads.
You can also import your inventory catalog, categorize products by color or size and assign unique serial numbers for stock-keeping purposes. It also lets you upload vendor catalogs and order new stock directly from the POS. You can also transfer stock between stores.
Lightspeed POS has a simple pricing plan that includes a monthly subscription and hardware costs. It charges 2.6% + 10 C/ for tapped, swiped or inserted cards and provides a free trial period. The company offers a wide selection of POS hardware, including iPads and e285, P400 or 400m Verifone credit card terminals. It also offers a kit that can save you money on initial purchases. Typically, Lightspeed is best for retail or restaurant businesses that sell physical merchandise in whole units. It is not recommended for businesses that sell by weight or service-based companies that don't have a sku number.
A Truly Exceptional Retail Feature Suite
You will also like the eCommerce tools as well as affordable and swift merchant services offered by the provider. Just like the other products by the provider, Lightspeed's software is packed with a range of convenience and functional tools. For instance, it offers loyalty, analytics, and management tools.
Such tools will help you make both in-store and online sales, optimize stock, and centralize purchasing. Also, sell serialized, bundled or unique items in your store.  Discussed below are some of the features and capabilities that make Lightspeed Retail a preferred POS system among retailers.
Lightspeed POS System Benefits
Robust reporting and analytic capabilities
Premium-class POS tools
Reliable and free Onboarding support
Exceptional register functionality
Strong and intuitive eCommerce Platform
Affordable Merchant service
Superior work order management
Possible Drawbacks
The provider requires you to sign a one-year commitment contract. As such, smaller businesses may find the product somewhat expensive.
Lightspeed Retail Pricing
The different solutions by this provider are sold as software as a service (SaaS) model. This being the case, you will not be required to pay an upfront cost for Lightspeed Retail. Again, the provider offers different price plans to suit different business requirements and budgets.
If this is your preferred retail POS system, these are some of the Lightspeed price plans you should consider.
Retail POS Plans
This is the most popular software option by this provider. Lightspeed offers three different retail price plans based on business size, including:
Small Shops Plan ($99/Month)
This plan is best suited for small and start-up businesses. The provider will charge you $99/month per location for this plan, which will be billed annually. For this amount, you will get one register, Omnichannel capabilities, secure cloud backup, personalized onboarding, access for up to 5 employees, free updates and basic reporting capabilities.
Medium-Sized Store Plan ($169/Month)
If you would like a retail POS system that supports more users, you should upgrade to the medium shop plan by this provider. In this regard, you will be required to pay $169/month per location, which will be billed annually. This plan will offer you all the capabilities of the Small Shop Plan discussed above, in addition to access for up to two users.
This plan is suited for larger businesses and multi-location chains.  For just $289/month, the provider will offer you all the capabilities offered by the plans discussed above. Additionally, you will also get support for up to four users. If you would like to add users beyond the maximum four offered by this plan, the provider will charge you $51/ month for every additional user.
Merchant Payment Processing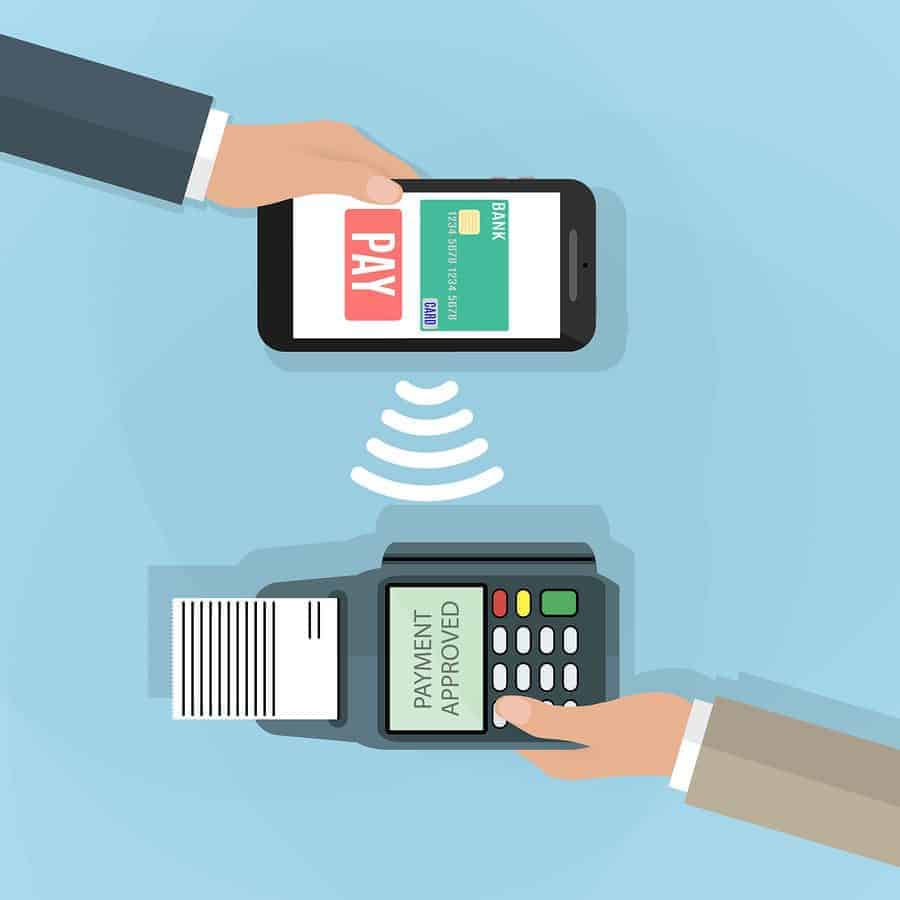 The Lightspeed Merchant service is one of the fastest, yet affordable payment processor in the retail industry. With this solution in your store, you will be able to accept an array of payment options securely and quickly. With this PCI-compliant payment processor, you will be charged about 2.6% + 10¢ for every inserted, swiped or tapped transaction.
For the manually keyed-in transactions, the provider charges a rate of 2.6% + 30¢. For transactions processed through the Lightspeed eCommerce platform, the provider will charge you 2.6% + 30¢ for every online transaction. However, this is only the case for retailers using the Lightspeed eCommerce platform with the Lightspeed Retail POS system.
Lightspeed eCom
The ecommerce platform by this provider is offered as add-on integration to the Lightspeed Retail software. As such, you should expect to incur additional cost for using this platform. In this case, you should expect to pay about $59/month for the eCom platform.
For this amount, the provider will offer you such eCommerce capabilities as 250 products, ability to sell nationally, one user account, personalized onboarding, and a reporting dashboard. The basic eCom plan will also offer you the ability to import and export data, SEO optimization 24/7 support as well as return management system capabilities.
Advanced Reporting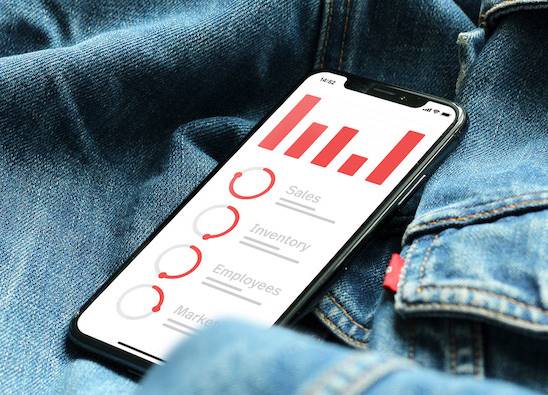 The provider also offers you the ability to get advanced reporting with any of the software subscription plans discussed above. Such an upgrade is designed to equip retailers with customizable reports and real-time data dashboards across multiple business locations.
To get advanced reporting capabilities with your Lightspeed POS system, you will be charged an additional $21/month per store. This pricing is based on a 14-month term. In addition to the capabilities offered by the Lightspeed basic reporting feature, this subscription will offer you advanced stats and a range of other secondary features.
With the Lightspeed Advanced Reporting functionality, you will also get interactive sales dashboards for real-time data, ability to export dashboards in PDF format and Mobile Dashboards for iPhone and iPods.
Lightspeed Retail POS Hardware
This system offers propriety hardware components for its retail software. Whether you are looking for a mobile POS or stationery POS station option, this provider offers an array of hardware solutions to meet your needs.
In this regard, here are the two main Lightspeed hardware bundles you should consider:
Lightspeed Desktop Hardware Kit
This bundled product is meant for retailers who would like to have a stationary POS solution. The equipment offered by this provider does not require much space on the desk. The desktop hardware kit has all the components you need to set up a modern and clean station in your store.
With this kit, you will get a cash drawer, USB receipt printer and a USB scanner. Unfortunately, this package does not include iMac. As such, you will have to buy one separately.
This bundle will offer you the perfect wireless mobile POS experience. The various hardware components offered by this package will give you all the retail POS capabilities you need. Some of the main components you will get with this package include a cash drawer, LAN receipt printer, Bluetooth scanner, receipt paper, and an iPad stand.
In addition to these, Lightspeed allows you to buy various retail POS hardware components separately. In this case, you still can buy a zebra label printer, cash drawer, Bluetooth scanner, and the various printer types separately.
Lightspeed POS Features and Capabilities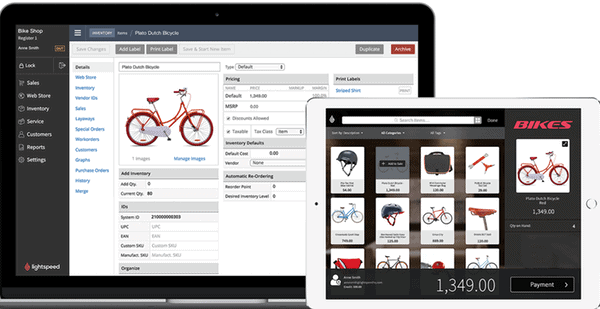 As compared to some of the leading retail POS solutions, Lightspeed features a number of unique capabilities. The in-depth reporting and analytic tools, for example, will ensure that you have actionable data that is specific to your store whenever you need it.
Other unique tools you will find in the Lightspeed POS system for retail businesses include the preset reorder points and integrated catalogs as discussed below. Other capabilities that make Lightspeed one of the best retail POS software includes:
Inventory Management
Managing retail stock has never been easier and accurate as it is with Lightspeed inventory management tools. The software features a diverse inventory grid, capable of managing items that require multiple variant entries. As such, you will find this POS system suited for serialized, unique and bundled items.
Other Lightspeed inventory management capabilities that will keep your stock flowing include:
Processing Work Orders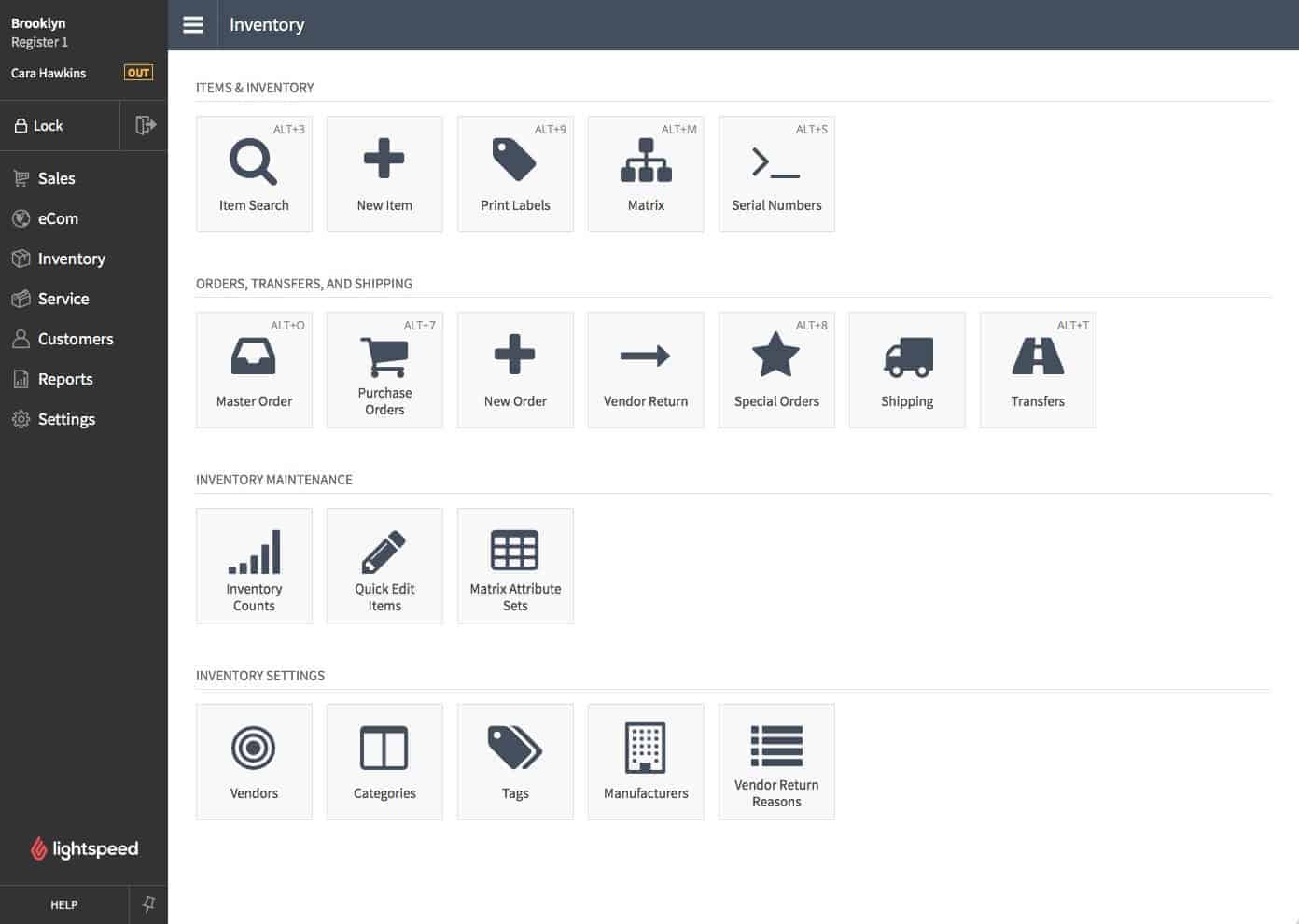 With this system, you will have a relatively easy time processing and following up with work orders in your business. In this regard, it lets you create an array of product variants, including color, material, and size. It will also allow you to create special orders and meet varying customer needs.
Lightspeed also has the features you need to bundle individual inventory items and offer them to your customers as a package. Like many of the leading retail POS options, lightspeed will automate inventory monitoring, with the ability to track multiple SKUs across different locations.
Enhanced Inventory Movement
Sell more items Ina shorter period with the various marketing and enticement tools found in the Lightspeed inventory manager. The system will give you complete control over the much you charge for various items as well as automate discounting for different customer segments.
The solution will also allow you to set up seasonal promotion ahead of time and charge prices in bulk. With this software, you will also be able to accept donations and giveaways directly from the POS register. You will also be able to give your employees discounts as well as set up price rules across all your locations.
Easy Ordering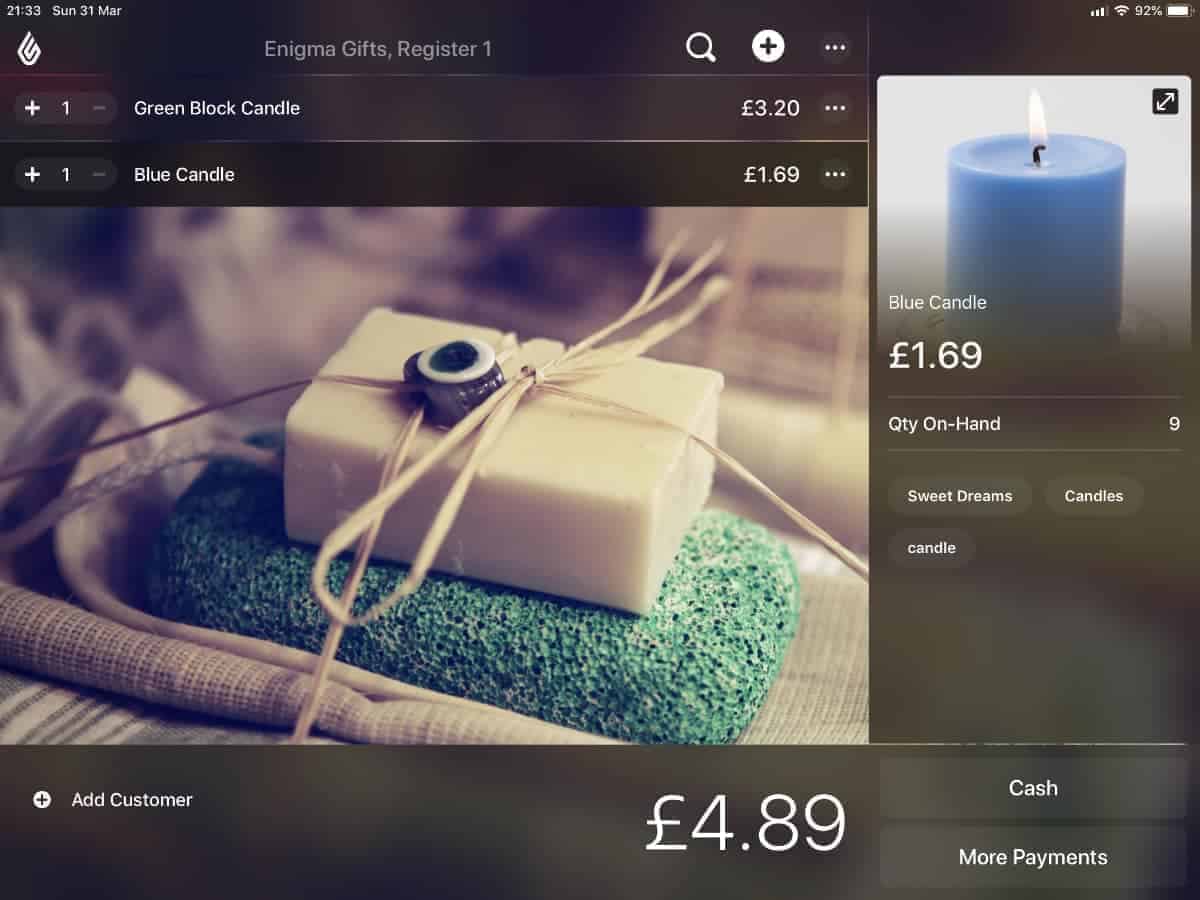 This feature is particularly beneficial for multi-location chain businesses. In its functioning, the capability centralizes purchasing. By so doing, the system will save you a considerable amount of time while ordering new stock for your business locations.
Rather than ordering for each location separately, the software allows you to order centrally through its integrated vendor catalogs. As you will come to learn, the system comes with more than 3,000 preloaded vendor catalogs.
This makes it more convenient for you to fulfill special customer orders and consolidate purchases, orders and transfer for the various locations. Again, you will also be able to set custom to reorder points. This will, in turn, ensure that you always have your best sellers in stock for optimized profitability.
Smarter Decision-Making
The system features automated reporting and analytic tools to keep you informed on the inventory. Such a solution will give you all the data you need to make informed decisions and get rid of old stock fast and without losing a penny.
To allow for this, the software allows you to track unit margins and costs as well as set up reorder point notifications for the various SKUs. With such advanced tools, you will also be in a better position to anticipate shopping trends and lower inventory costs in your business.
Lightspeed Payments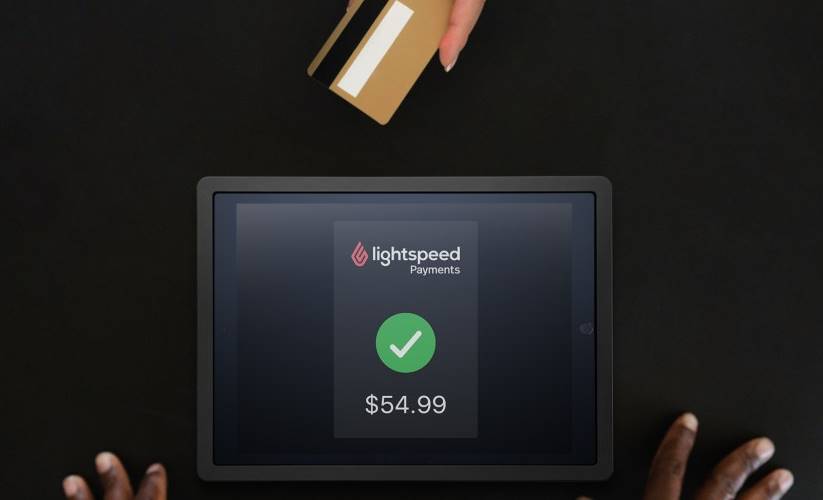 Processing payments is one of the key functionalities of a POS system. In this regard, the Lightspeed Retail POS system is designed to offer you the efficiency, security flexibility and mobility you deserve. To make this a reality, the system is packed with a vast array of industry-specific capabilities, such as:
Enhanced Efficiency and Speed
With Lightspeed Payments, you will be able to establish faster and better checkout experience for your customers. To begin with, the retail POS system by Lightspeed integrates one of the best payment processors in the retail industry. This solution will automate the entering of amounts to help you mitigate human errors.
Again, the solution features a simple plug-and-play setup. In addition to helping you work smarter, the system allows you to handle refunds, sales and close your days in a faster and convenient manner.
Enhanced Flexibility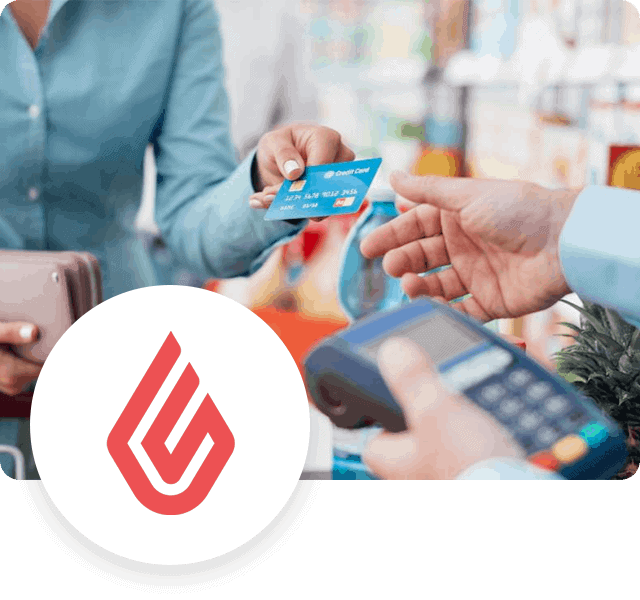 Offer your customers the convenience of paying for their orders using whichever payment method they prefer. Some of the payment options supported by the solution included paper, plastic, swipe, tap as well as cash payments.
Lightspeed Merchant services are capable of processing all major payment methods in-store and online. The processor will also allow you to process refunds for your customers without the need for a physical card.
Transaction Security
Lightspeed payments feature in-built security capabilities to protect your business and customer information from fraudsters. In order to keep sensitive data safe and secure, the service features in-built PCI compliance capabilities.
Again, the payment processing hardware components by this provider are EMV compliant. The provider also has several measures in place to prevent manual entry and financial errors associated with retail payment processing.
Online Sales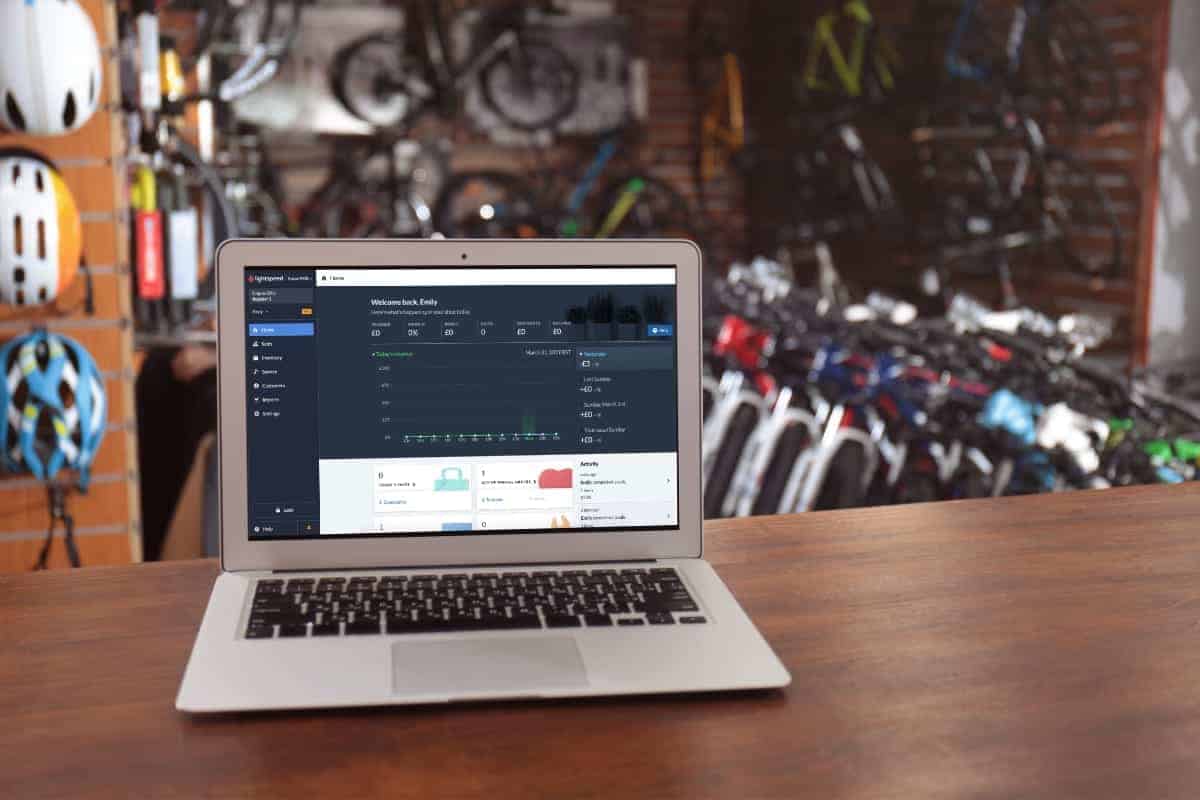 The software will make it easy for you to set up an online retail store and integrate it with the POS system in your store. Whether you are a beginner or are experienced, you will find it rather easy to set up online sales with Lightspeed.
The solution features an intuitive interface and you will be able to get onboarding support whenever you need it. To make things even easier, the software features multiple customizable and mobile-friendly templets. Other capabilities you will come to love about this feature include:
Store Synchronization
What if you could just manage your in-store and online sales from the same screen? This is what the Lightspeed POS system will help you achieve. To give you a comprehensive overview of sales across all your channels, the system will automatically synchronize your inventory.
The system keeps you updated on stock levels and purchase history in real-time. This will, in turn, allow you to create marketing campaigns that convert.
Lightspeed eCom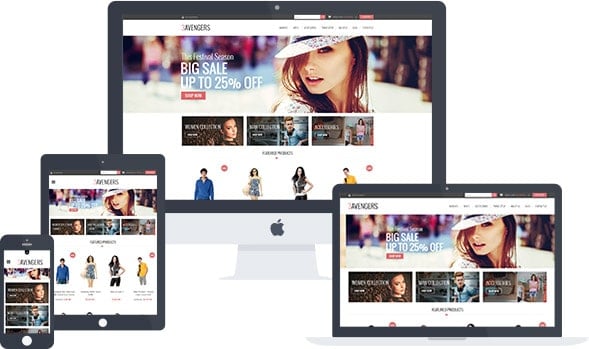 According to the thousands of retailers already using the system, the eCom e-commerce platform by Lightspeed has a horde of benefits to offer any retail business.  Whether you are an experienced trader or not, this platform has the right tools to convert browsers into shoppers in your store.
The platform comes equipped with more than 50 different themes to choose from. This has been helping retailers showcase their products in HD. Again, this integration offers optimized web navigation as well as customizable and mobile-friendly templets.
This platform is available in 14 different languages and supports multi-currency as well as international shipping. With this platform, you will also have the ability to customize shipping rates and benefit from the Instagram tagging capability.
App Integration
Despite having so many great capabilities, the eCommerce platform also allows retailers to integrate into their preferred apps. In this case, the provider offers an App Store that is packed with a range of productivity apps that may be integrated into this platform.
The provider essentially allows you to integrate your eCommerce platform to more than 250 developer apps in different categories. In order to diversify the functionality of this POS system, you will have access to apps in such categories as marketing and customization, customer service and loyalty, social media and reviews as well as accounting and administration Apps.
Customer Management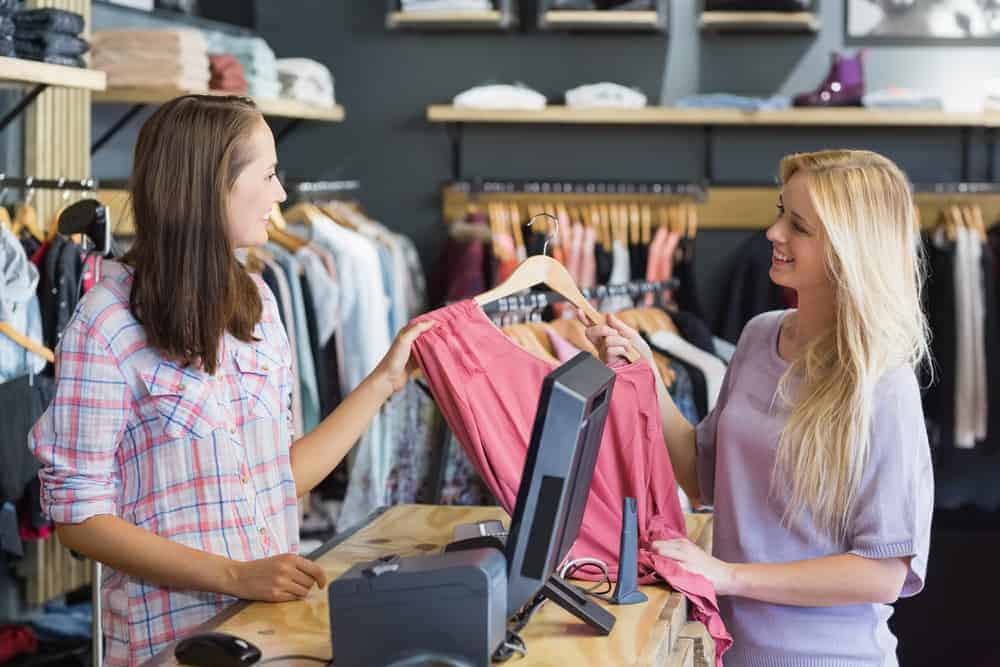 The Lightspeed retail point of sale system is known to earn retailers a reputation for the right reasons. For instance, this solution will help you offer superior customer service to the extent that your customers do not wish to shop anywhere else.
This is precisely why the software is equipped with some of the best customer management tools in the retail industry. To begin with, the software features customer profiles that will give you all the information you need regarding each customer's likes and preferences.
Customer management is an overarching concept that goes beyond contact records and sales automation, encompassing any processes that help build genuine relationships with current and potential customers. Similarly, it also encompasses any tools, systems or methodologies that allow businesses to better understand their customers' behavior, preferences, inclinations, etc. to optimize and automate their sales-marketing procedures. It is important for any business to develop a comprehensive understanding of its customers and their buying habits. This can help businesses in delivering personalized engagements that are sure to increase customer loyalty, boost conversions and ultimately lead to more sales.
A well-chosen customer management process should also allow for the capture of feedback from customers – both positive and negative. This can then be used to improve the products and services offered by a company and in turn, enhance the customer experience.
Whether it is a small or large business, every customer is precious and should be treated as such. Offering over the top and truly amazing customer support is a great way to ensure that your customers keep coming back for more and become brand advocates. This can be done by providing them with exclusive offers, letting them know about new products and services first or even invite them to special events. In addition, it is important to build a database of all your customers that includes their contact information and any other relevant details that can be used to identify them. This data should be easily accessible to all members of staff and be updated whenever the information changes.
From these customer profiles, you will be able to assign a unique status to each customer and develop special promo codes and discounts for the regulars. The solution also makes it easy for you to process layaways and special orders. Such capabilities have numerous benefits to offer a retailer, including:
Deeper Understanding of your Customers
The integrated CRM feature on this software automatically collects and analyzes important customer information. This will help you understand each one of your customers at a personal level, hence be in a better position to meet their requirements.  For instance, this feature will help you know exactly what your customers like.
Again, the deep analytic tools on this software allow retailers to predict the future needs of their customers. This will, in turn, help you identify sales opportunities whenever they arise. In order to enable this, the system is designed to record customer shopping histories as well as analyze their shopping trends.
Creates New Retail Touchpoints
The Lightspeed Retail POS hardware includes customer-facing displays. These have been proven to help you interact with the customer and improve customer experience. With such hardware components in your store, your customers will be able to browse your products autonomously and view product descriptions.
With such software, you will have an opportunity to customize your receipts and displays to feature your logo. This not only creates a connected in-store customer service but also improves in-store engagement and increases brand awareness.
Reporting and Analytics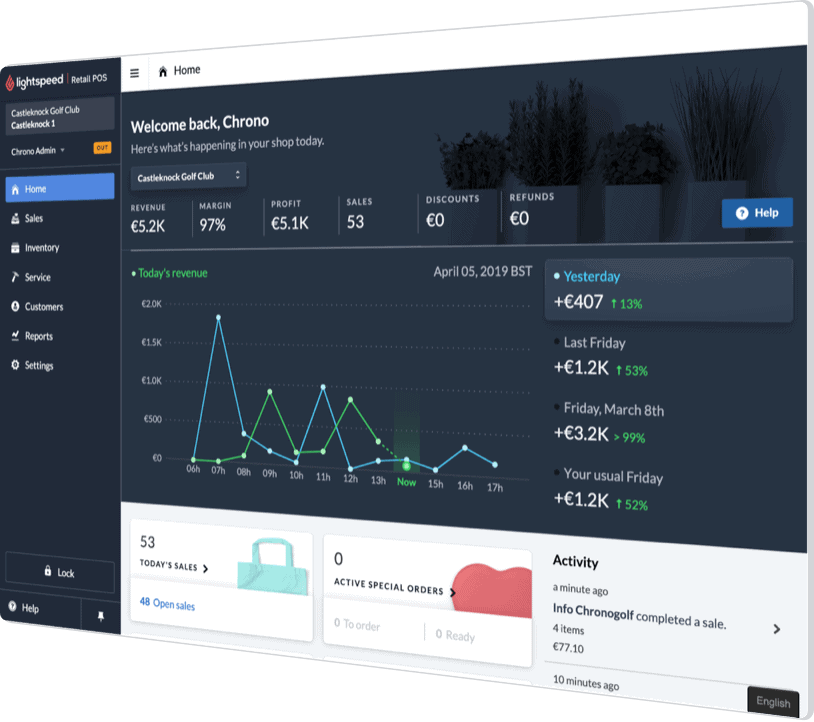 The Lightspeed POS software for retail stores is capable of generating more than 40 different reports on important business aspects. These are meant to keep you updated on such things as profits, sales over different periods and items sold.
Additionally, the system allows you to export the various reports to third-party services for further processing and analysis. Even without such third-party integrations, Lightspeed will give you a detailed overview including store performance, the best and worst selling items, and how often regulars shop from your store.
For enhanced ease of use and understanding, the system features interactive dashboards. This being the case, you will get timely business insights and the ability to measure demand in all your locations. From employee reports, you can gauge each employee's performance, know when they are working, see their sales and discounts as well as train them for enhanced productivity.
Multi-Store Support
Whether you own a single location or a multi-location chain of retail outlets, Lightspeed Retail software has all the management, reporting, payment processing and marketing tools you need. For instance, the software features multi-store reporting capabilities to inform you of the important processes in various locations.
With this system in your business, you will be able to see the status of each outlet in your chain of businesses. Similarly, the solution will present you with an in-depth overview of the entire operation. Analytic tools will help you understand how the various stores compare to each other as well as the best and worst selling items in each location.
Lightspeed Retail Alternatives
Our Final Verdict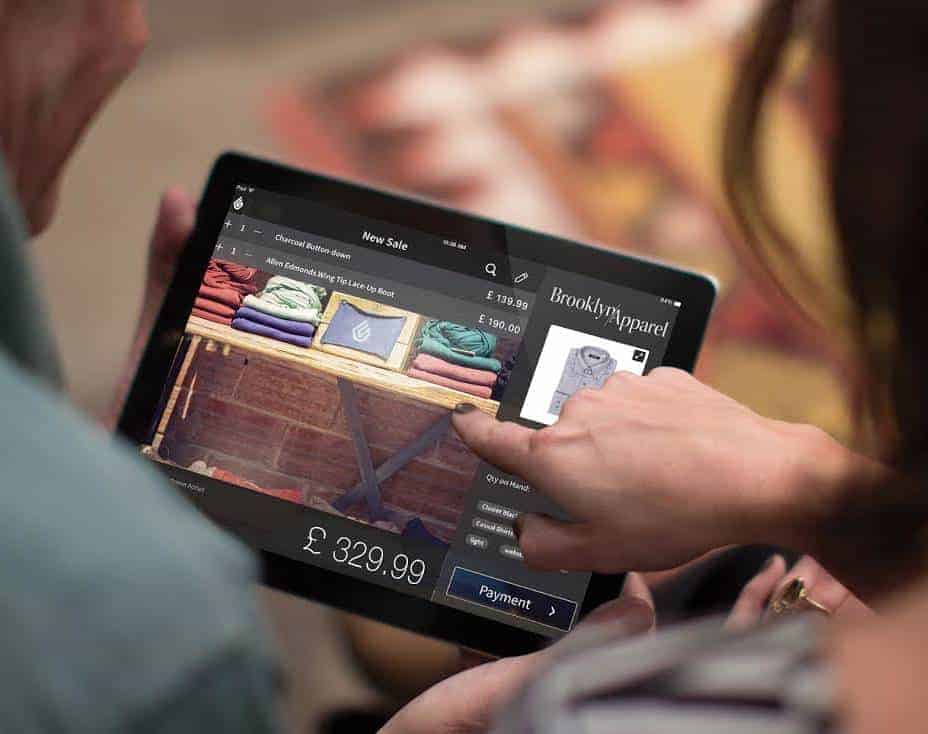 Come to think of it, running a successful chain of retail outlets will require much more than just payment processing capabilities. This is why the Lightspeed Retail offers you an all-in-one software platform for retail stores.
As you have learned throughout this guide, this software is packed with some of the best retail reporting, management, marketing, and eCommerce capabilities. In addition to all these, the provider offers free onboarding support.
This POS system offers different pricing plans to suit different business requirements and allows for integration with third-party services. All in all, Lightspeed Retail is one of the best retail POS systems with regards to running single and multi-location businesses.