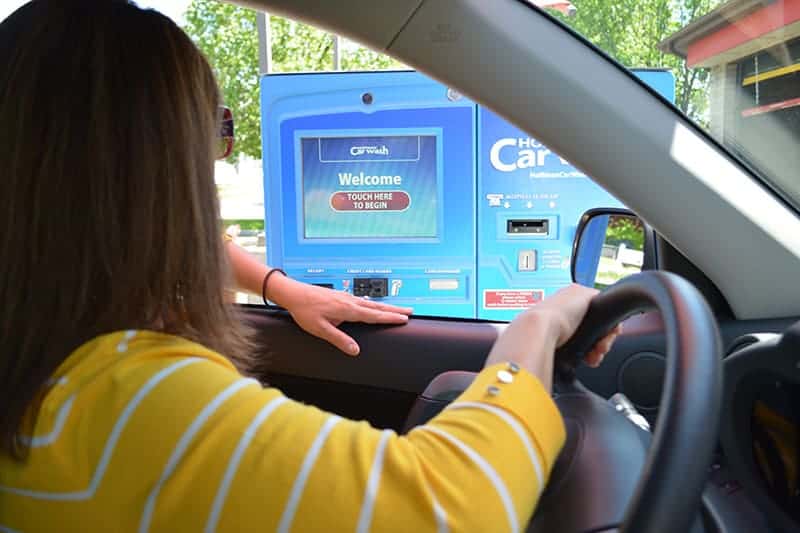 If you own or manage a car wash business, you're used to juggling several tasks at once. Part retail, part service-based, the car wash business demands a marketing system that'll help you manage day to day operations and attract new business.
Whether you run a self-service or a full-service car wash business, you can benefit from systems that help customers choose one of your plans, while earning them points for every wash.
Running a car wash entails juggling so many parts. There's marketing, hiring, pricing and more. And there's the equipment and chemicals, of course.
Getting the most out of your business requires heavy financial analysis and extensive market research. You'll need to secure a location that is highly trafficked, easy to access and that will support the type of car wash you're planning to open. Depending on the location, it may also be necessary to obtain zoning permits and to ensure you're in compliance with local environmental regulations.
Your location will determine a number of other variables, including the availability of car wash equipment finance and the amount of money you'll need to invest in your facility. You'll also need to consider the type of car washes you want to offer and their service prices. Be cautious of undercutting your competitors' prices as this can eat into your bottom line and can lead to low customer retention.
If you're opening a high-end or full-service car wash, for instance, you might want to launch your business in a district with higher income residents. Or if you're launching a fast-wash, you might want to target the younger crowd with advertising on social media or in university districts. You'll also need to budget for local marketing expenses like billboards and posters. Typical monthly marketing expenses run between $2,500 and $5,000. Soaps, sponges, dryers, brushes and other car wash supplies are another ongoing expense.
Repeat business is vital in the business. The right POS system can help you shape a loyalty and rewards program to keep these same customers coming back.
The best car wash POS system should include integrate with your existing car wash systems. Also, provide powerful reporting, membership plans, vehicle recognition, unmanned pay stations, and secure payment processing. Ideally, the right system will also integrate with third-party vendors to complete tasks that aren't built into your POS software.
Finally, run reports at any time to see your best-selling plans or busiest time of the day. Your staff will also need an intuitive, easy-to-use interface for a streamlined operation.
Top 4 Car Wash POS Software Systems Reviewed
Washify: Best All-in-One Car Wash POS
ezWash: Best Car Wash POS for Increasing Efficiency
DRB Systems: Best Car Wash POS Solution for Reporting
Sonny's The Car Wash Factory: Most User-Friendly Car Wash POS
Side-by-Side Comparisons
| System | Starting Software Costs | Hardware Costs | Key Features |
| --- | --- | --- | --- |
| | Quote based | Quote based | Cloud-based access, unlimited membership program, mobile apps |
| | Quote based | Quote based | Rapid entry screen and rapid check-out, high-speed EMV card processing |
| | Contact regional distributor for quotes | Contact regional distributor for quotes | High quality reporting, customizable dashboard |
| | Quote based | Quote based | Linux-based Platform, easy to manage multiple locations |
1. Washify: Best Overall Car Wash POS
Washify is the car wash management system market leader. In 2020 it was listed as one of America's fastest-growing companies by Inc. 5000. The company saw an average annual growth rate of 73% year-over-year in the three years leading to this award (Source). What is driving this explosive growth?
Cloud-Based Access
Washify is a cloud-based POS system built specifically for car wash businesses. It uses an internet connection to operate and all its data is stored and backed up in the cloud. It uses Amazon Drive's cloud storage service.
Mobile Apps
Washify users can access their cloud-based system through either an iOS or Android mobile app. Users can check reports, make system changes, and more from anywhere they have mobile data or a Wi-Fi connection.
Unlimited Membership Program
Washify offers one of the best membership programs of any car wash POS solution available. Members get unlimited washes and can have multiple vehicles on the same account.
This not only simplifies the process for the customer, but also for employees. Each time a member comes for a wash the entire process is automated and employees don't have to lift a finger.
Fully-Integrated Websites
Washify customers receive the option to have a fully-integrated, branded website with eCommerce capabilities. Owners can sell gift cards, memberships, process payments, and more online.
Customers benefit from this as well. Each customer can have their own account with your car wash. Through that account, they can manage their memberships and keep payment information updated. They can even schedule specialty services like detailing (Washify comes with a detailing management module).
Extensive Integrations
Washify integrates with a broad range of third-party systems, including many legacy systems that most POS systems don't integrate with.
Bottom Line
Washify pricing isn't listed on the company website. However, we've found a number of resources indicating that initial implementation costs are close to $10,000. We didn't list that because we don't cite unvalidated data.
But the consensus is that the system is quite expensive. And for good reason. It serves not only car washes but also detailing shops and quick lube businesses. Therefore, it would be a better fit for established businesses than new ones with limited capital.
Get A Free Quote
2. ezWash: Best Car Wash POS for Increasing Efficiency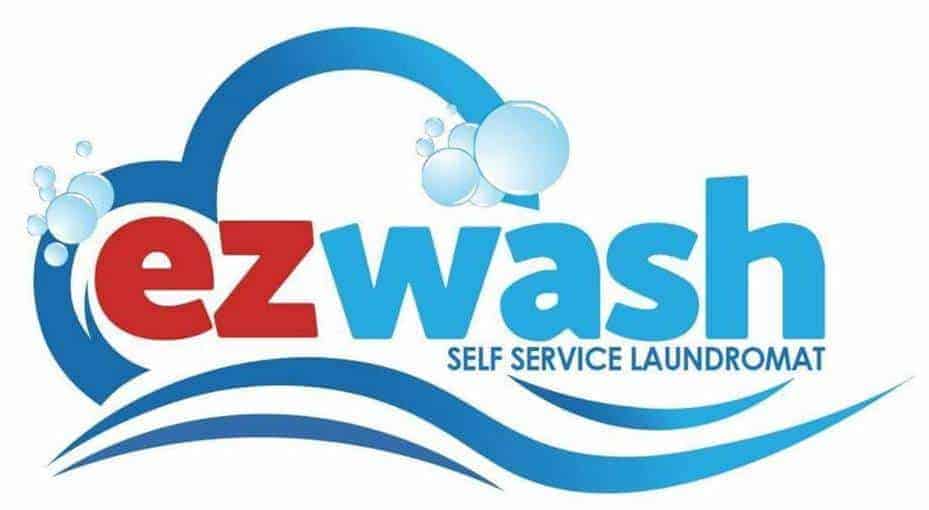 This car wash management system is known for its speed and ability to increase efficiency and productivity. Produced by its parent company, eGenuity, ezWash delivers multiple features that empower employees to accomplish more in less time.
Efficiency-Driving Features
ezWash's efficiency-driving features are not the only reason it landed second on our list. But we'll start there.
Its Rapid Entry Screen was developed to expedite the order entry process so staff can enter an order and get right back to work.  
The Rapid Check-Out feature streamlines checkout and payment processing, so employees don't get stuck at the cash register.
High-speed EMV card processing further reduces manual time spent on administrative tasks by decreasing the time involved in processing payments from EMV cards.
Finally, ezWash's unlimited touch screen customization options allow car washes to develop smart workflows. These smart workflows slash the manual time needed to complete nearly every task associated with running a car wash.
License Plate Recognition
Customers who pass through your car wash have their license plate scanned and saved in the system. You can use this feature to automate membership programs, create new customer profiles in your POS, and reward VIP customers.
Membership Programs
ezWash features membership programs that keep customers returning because they allow you to automatically discount their washes. You can also use monthly membership passes and off-site wash codes to boost sales and drive growth.
Customer-Facing Mobile App
With ezWash you can offer customers their own app, which is available for Android and Apple devices. Customers can use the app to schedule detailing appointments (ezWash also offers a detailing module).
Moreover, they can use it to purchase memberships, manage payment methods, redeem special offers, receive push notifications, and more. The company also offers an end-user mobile app that does virtually the same things that Washify's app does.
Pricing
You may be seeing a trend here. Neither ezWash nor Washify lists any pricing on their website. This is a drawback and something each respective company should consider changing. Keeping prices a mystery isn't the best way to attract new customers.
Bottom Line
If you run a busy car wash and struggle to keep up with demand, the efficiency-driving features of ezWash make it a good option.
Get A Free Quote
3. DRB Systems: Best Car Wash POS Solution for Reporting

DRB Systems sells a car wash point of sale solution that is known for its high-quality reporting. It includes the basic features you'd expect in a car wash POS. But its value-added features are what differentiate it from the competition.
Robust POS Reporting
Reporting and analysis is an area that differentiates DRB from the competition. Its customizable dashboard is full of insightful reports presented in graphical form for quick and easy viewing.
You select the insights you need to see daily and customize the dashboard to display it. Here are a few examples of the types of reports you can run with DRB:
Customer Service Usage: Use this report to decipher how often customers with memberships use their plans. Use that insight to refine your membership offerings.
Sale Reporting: Maintain insight into individual sales within a timeframe you determine. Keep your finger on the pulse of business performance and revenue generation with sales insights that drive informed decision making.
Prepaid Reports: Prepaid reports let you measure, track, and analyze prepaid sales. This lets you see what's working and what's not so you can focus more on successful tactics and less on those that don't produce results.
Vehicle Recognition Options
DRB Systems lets you choose between license plate recognition and radio frequency identification (RFID) tag recognition. Perhaps your customers don't like the fact that their license plate is constantly scanned. In that case, you can offer them an RFID tag.
Alternatively, if customers don't want to place a tag that will leave an irremovable sticky film on their windshield, you can offer them the option of license plate recognition.
Bottom Line
DRB car wash systems meet the needs of a wide variety of car wash businesses. We only scratched the surface of its feature set. But we did touch on the most important ones. Because the company doesn't publish pricing information, it's hard to say which type of budget it will fit.
Get A Free Quote
1. Sonny's The Car Wash Factory: Most User-Friendly Car Wash POS

Sonny's The Car Wash Factory produces a powerful, yet intuitive POS, which is technically called Sonny's Car Wash Controls. It excels at many things, but above all, its user interface is incredibly easy to navigate.
Linux-based Platform
It is very unusual to see a point of sale system that runs on the Linux open-source operating system, but Sonny's does. This, in fact, makes the system more secure from malware and viruses than a Windows-based system.
Multiple Location Features
Others on the list have features that allow car wash owners to manage multiple locations from the same system. However, Sonny's does it the best. Everything car wash owners need to see can be found on one screen and owners can make pricing and other changes that apply to all stores from that single interface.
Unlimited Membership Plans
Sonny's membership plans are easy to use and manage—both from the customer's end as well as the employee's end. Car washes get the flexibility to sell and manage unlimited plans at all their locations. Users can easily monitor costs and usage frequency to determine the right price for each pan.
Pricing
What can we say? If you can't beat 'em, join 'em. Just like the other three systems on our list, Sonny's doesn't list any pricing information on its website. That's a poor customer experience from all four companies.
Bottom Line
If you run multiple car wash centers and need robust multi-location features, Sonny's is a good fit. And when you run multiple locations, you need a powerful system with the ability to manage various business functions from one screen. When that's the case, Sonny's is an even better fit.
Get A Free Quote
Buyer's Guide: What to Look for in a Car Wash Management System

When shopping around for a POS, car wash owners should keep certain system attributes in mind. Above we reviewed our top picks, but it's important to keep in mind that not all car wash software is created equal. Below we cover the most important car wash POS system features and functionality.
Integrations with Existing Systems
This is perhaps the most important variable to consider. It's imperative to ensure your POS solution integrates with the existing systems you use to run your car wash. For example, you may use a system to manage your tunnel controller or in-bay automatic controller.
If your car wash is tied to a gas station, your POS must integrate with your fuel dispensing tracking system so that customers can pay for a wash at the pump. If you don't check on this before investing in a POS system, you might find yourself out a lot of money and with two systems that are incompatible.
Comprehensive Reporting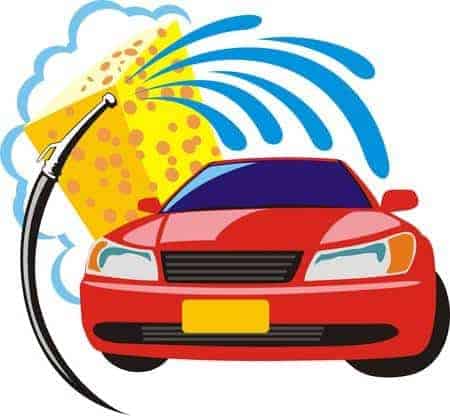 As a car wash owner, you want to maintain constant insight into the performance of your business. Robust reporting and analysis will do this for you, allowing you to make intelligent, data-driven growth decisions.
The right system will report on daily, weekly, monthly, etc., sales and revenue. It will also tell you which of your membership packages are the most popular and which are not selling.
Furthermore, reporting should give you insight into the busiest times of the day and the busiest days of the week. If your system can aggregate this data properly, it can provide revenue forecasts based on past performance.
Membership Management Plans
Membership plans provide a reliable source of recurring revenue and your car wash point of sale system automates the entire billing and payment processing procedure.
If your car wash offers monthly or annual membership plans—such as unlimited wash memberships—you'll need membership plan functionality. Some systems allow members to register and pay online while others require members to pay for their membership on-site. Once paid, the customer's membership is active until it expires.
At that point, they can either renew or allow the plan to expire. Some systems allow customers to enroll in automatic renewal plans. Others send members renewal reminders and let them renew online or at an unmanned pay station.
Automatic Vehicle Recognition
Automatic vehicle recognition capabilities identify a customer's car by either scanning the vehicle's license plate or an RFID tag.
Automated vehicle recognition allows customers with membership plans to drive through the wash without interacting with staff members. This frees up time that staff can spend on other tasks.
Unmanned Pay Stations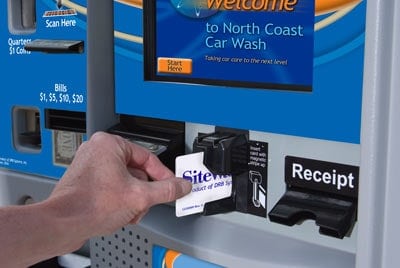 These are physical POS hardware components that allow customers to pay for their car wash faster. Customers insert cash or a credit or debit card into the pay station, select the wash option they want, and receive a code.
They then use that code when entering the car wash. These stations are similar to parking pass machines that allow drivers to pay for street parking.
Secure Payment Methods
Your customers need to feel comfortable using your automated pay stations and other payment receipt mechanisms. Be sure to look for a system that accepts cards with EMV chips (the most secure card payment form).
Your system should also have no problem processing other forms of payment like cash or magnetic stripe cards.
Which Car Wash POS Solution Best Fits Your Needs?
If you're just opening your first car wash, you'll probably want to opt for a more economical option. Every car wash POS solution seems to be intentionally vague with their pricing. So, if you fall into this category, it's time to get on the phone and start requesting quotes.
Which car wash POS is ideal for you?
Car wash operations are fast-paced, and a slow or difficult to navigate cloud-based POS system could get employees stuck waiting for it to process information. It's essential that a car wash POS system is designed for speed so all employees can work quickly and efficiently, resulting in greater revenue and lower expenses.
The best car wash POS will offer functions and customizations that are specific to the needs of your business. Some of these features include loyalty programs, license plate scanning, and unmanned pay stations. Additionally, the software should allow you to pre-sell washes and tunnel equipment from one POS, tender out at another POS, and monitor your tunnel queue from your mobile device.
With the low margins in the car wash industry, a customer loyalty club is an important part of any business model. Some car wash owners use card swipes or RFID (radio-frequency identification) technology to register their customers for loyalty programs, while others are taking things a step further by scanning the vehicle license plate. This allows the car wash POS system to recognize the vehicle as a member, open the appropriate wash lane, and automatically update all back-end systems in real time.
Many POS systems also have built-in labor monitoring functions that track employee hours and wages. This helps car wash owners stay in control of their bottom line, as they can monitor labor dollars spent per day and per hour.
Are you an established car wash owner offering a variety of services like quick lube and detailing in addition to washes? If so, Washify and ezWash are great options.
If you've grown your car was business and have various locations, Sonny's Car Wash Controls is worth a look.
There are many moving pieces involved in running a car wash. With conveyer belt systems and pay stations to soap and brushes, it's worth taking your time with this decision.
Do your homework and deeply investigate the options you like. Ensure the system you select fits your budget while meeting your business needs and you'll find what you're looking for.