(Last Updated On: June 28, 2023)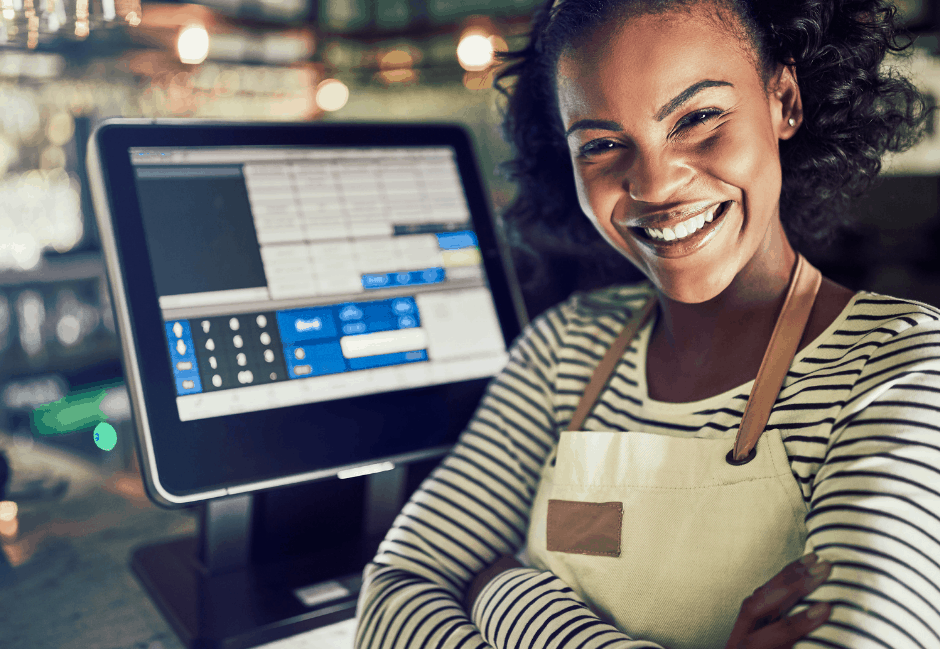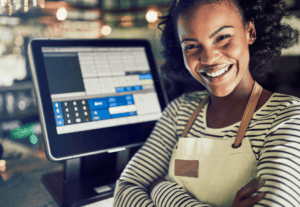 In recent years, most entrepreneurs, small business owners, and even large-scale retail operations have ditched the old school registers and note pads and switched over to using point of sale (POS) systems to streamline their business operations and accelerate their business growth. A POS system is essentially a software and hardware combination that helps business owners in just about every aspect of running day-to-day operations.
Point of sale systems are constantly emerging with captivating technology and features that enables business owners to take their endeavors to the next level. A POS system will allow businesses to run more smoothly, maximize reporting and analytical capabilities, and further engage and retain customers by appealing to them with user-friendly features and integrated CRM strategies.
It's a common misconception that you have to be a large retail company in order to use a point of sale system for your business, and that's simply not the case anymore. Point of sale systems have become extremely accessible for entry-level businesses and large companies alike.
Up until recently, POS systems were viewed as a business luxury, whereas now they are seen as a necessity for business owners.  In fact, in a recent survey conducted among business owners (1), it was found that 81% of companies have had their point of sale system for less than four years.
So, if you are new to the world of point of sale… don't worry, you aren't alone! Check out this free buyer's guide if you need additional help in what to look for when buying your first POS system.
| System | Starting Software Costs | Hardware Costs | Key Features |
| --- | --- | --- | --- |
| | $69/month | $799 Add Guest-Facing Display +$200 | Order management system that alerts staff when food is ready |
| | Starts at $9.95/month | Pricing varies based on equipment | Customized hardware and software packages with tailored accessories |
| | Starts at $59/month | Additional terminals are $34/month | Great back-end reporting and forecasting, a la carte pricing options available |
| | Free for basic software | Starts at $50 for readers | Highly intuitive, easy-to-use interface |
| | Starts at $49/month | Flat rate processing with zero fees or surcharges | 24/7 in-house phone support |
| | $200-$1,000/month | Between $1,000-$3,000 | Years of experience helping dispensaries grow their bottom lines and increase profits |
| | Flex Monthly is $99/month | Freedom POS is $999 one-time charge | Case break features for intelligent inventory tracking |
| | Quote based | Quote based | Trusted by top laundry services including Super Suds, Smart Wash Laundry, EZ Wash, Laundromax, The Laundry Depot, Clean Rite, and Laundre |
Which Businesses Should Use a POS System?
If you are launching or even considering launching a new business, it's important for you to consider investing in a POS system. There are many business types and categories that can benefit from integrating a POS system into their business. These categories include, but aren't limited to: Liquor Stores, Bars, Breweries, Pizza Parlors, Convenience Stores, Dispensaries, Salons/Barbershops, Vape Shops/Smoke Shop, Supermarkets, Gift Shops, Pawn Shops, Coffee Shops, Food Trucks, Restaurants, Bakeries, Hotels, Golf Courses/Country Clubs, Museums, Car Washes, Auto Repair, Computer Repair, Furniture Stores…and more!
Due to the ever-evolving capabilities and technologies that point of sale systems have to offer, there is virtually no business industry that would not benefit from utilizing one.
So, let's break down which systems are the best for your business category.

Toast POS can handle the fast-paced environment that the food and beverage industry is known for. Restaurant, coffee shop, bakery, pizza parlor, and food truck owners can benefit from using Toast as their POS system. The system features offered from Toast will aid in inventory management and tracking, table management, communication between the back and front of the house, staff scheduling, and customer relationship management (CRM).
POS systems help all aspects of business operations from inventory management to customer relationship management (CRM). They save time and money and help owners keep up with the competition. They also enable a more effective way to manage a restaurant or retail business.
The top 20 best POS system in 2023 are those that are specific to the food and beverage industry, helping restaurants and retailers keep up with customer trends. They offer an array of advanced features that provide greater insight into sales data and help businesses make informed decisions on a day-to-day basis. For instance, an mPOS with a built-in loyalty software lets you reward your loyal customers while making it easy to track purchases and customer history.
In addition to helping restaurants and retail stores, some POS systems help their users build an eCommerce website or sell on online platforms like Amazon. These features are beneficial to any business that wants to expand its reach to new markets and customers.
While many POS systems work with all types of hardware, some are more compatible than others. For example, a system that works with Android tablets is generally less expensive than one that only works with iOS devices. This can save your business money as it installs or replaces its mPOS hardware over time.
Some POS systems come with automation tools to minimize the impact of labor shortages on your business operations. These tools can handle tasks like inventory management, payroll, and reservations, which frees up your staff to concentrate on more critical projects. Additionally, many POS systems feature analytics that give you insights into the nitty-gritty details of your sales data. This information is invaluable for your day-to-day operations and strategic planning.
If you are a business owner in the food or beverage industry that is in the market for a new POS system, we are confident that Toast POS offers the best "All-In-One" management solution for restaurant owners and service industry business owners.
Top Features from Toast POS
No-Contact Guest Experience – Now more than ever after encountering a pandemic, food service industry owners have been looking for ways to reopen in a safe manner. Toast offers touchless payment solutions with their Toast Tap™ device. This device processes transactions in under one second, and accepts all forms of payment including debit, credit, as well as mobile payment methods with NFC technology. As with all methods of payment processing, business owners and customers alike are concerned with security. Toast Tap™ comes equipped with EMV technology, and immediately encrypts customer data the moment a customer pays for their order.
Kitchen Display System – Confusion and miscommunication between front of the house employees and back of the house employees is one of the top causes of mishap in the restaurant industry. By investing in a POS system like Toast for your restaurant, your staff will have access to a kitchen display system that is color-coded, integrated with all incoming orders, communicates directly with guests when their table or order is ready, communicates prep reporting, and more. An all-in-one display system will make communication in your restaurant a
Reporting and Analytics for Owners – As a business owner in the food industry, overseeing operations can be quite the challenge. Toast makes it easy for owners to streamline their back-office operations into a single platform. Now, all the business live data, payroll and HR information, and location management will all be in one conveniently accessible location.
CRM Solutions – Once a customer dines at your restaurant, sits in your coffee shop, or swings by your food truck – you want them to come back. There is nothing more crucial to a thriving business in the food industry than repeat customers. Toast POS offers CRM solutions that are already integrated into your POS system. These solutions offered are easily customizable to your branding, can be automated, and performance is measured in real time.
Potential Drawbacks
Most point of sale software systems are compatible with third party hardware components, which means that regardless of the software you choose, you can purchase your POS hardware from virtually anywhere with no issues. With Toast, their system requires you to purchase their components and use their payment processing rates. Although this may be seen as a disadvantage to some, it will save business owners both money and time at the time of installation and setup.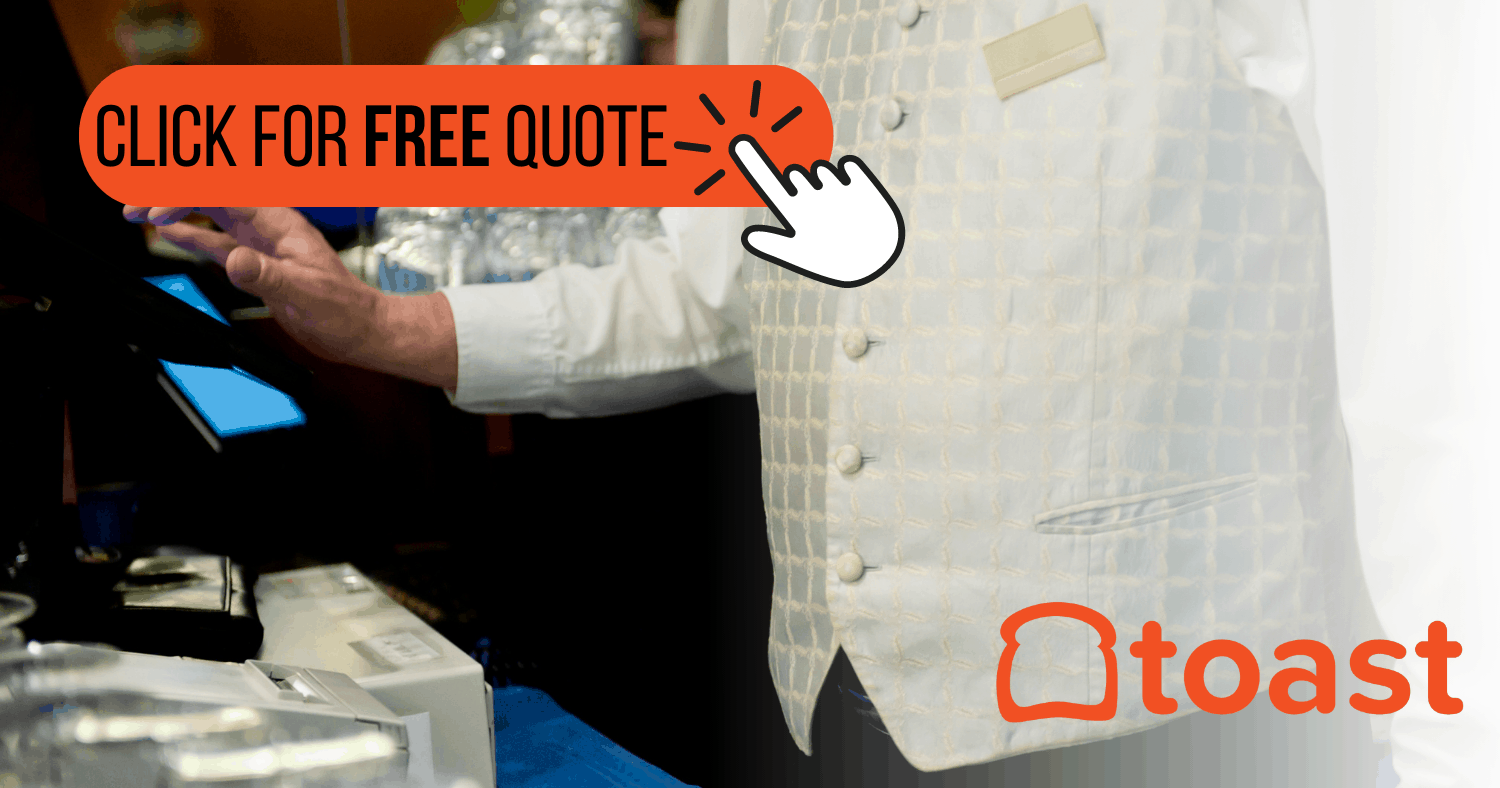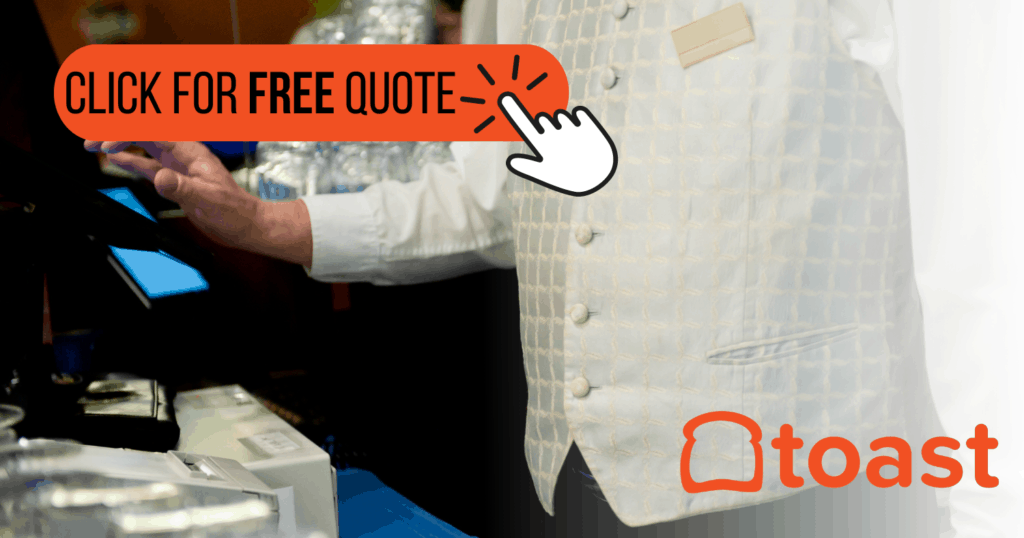 Acquired in 2012 by Fast Data Corporations, Clover POS was specifically designed with retail businesses in mind. Many smaller scale niches in the retail space would be suited to utilize Clover as their POS system of choice.
Despite having been dealt a rough hand of cards during a global pandemic, it's still predicted that in the coming years the retail industry will continue to grow. Some forecast models (2) even have trended forecast growths of upwards of 5% averages in the next 1-2 years.
Some suggested small retail business categories for using Clover as their point of sale system would include garden centers, vape shops, as well as convenience stores. The key to receiving the most benefit from a POS system in the retail world is finding a system that is highly intuitive, and Clover is just that.
This provider offers some of the best point of sale solutions for retail providers at some of the most affordable rates on the market.
Top Features of Clover POS
Software Integrations – A really unique feature about Clover is that their system allows you to integrate with other software programs that will help expedite the growth of your retail business. Clover is compatible with many top-names in the software and service industry such as Yelp, Time Clock, Payroll, QuickBooks, Woo, Ecwid, and MailChimp.
Clover Web Dashboard – Clover takes the saying "manage your business from anywhere" to a completely different level with their web-based dashboard. The business dashboard is accessible anywhere that you have internet connection, which means you can access an overview of your business virtually anywhere.
Virtual Terminals – Retail owners can take advantage of the Virtual Terminal offered from Clover so that you never have to miss a sale, no matter where you are. If you're away from your Clover hardware device, you can access their virtual terminal right through the Clover Web Dashboard on any smartphone, tablet, or computer. Their terminal is PCI compliant, so your customers can make a payment without worrying about their financial information being taken advantage of.
Affordability – One of the most appealing features about Clover is their range of options for business owners. They have many systems and bundles that are available for purchase on their website. Clover has a sales department that can guide you in the right direction as to which system would be most beneficial for your business in particular, depending on the number of terminals needed, customer volume, etc. Clover also offers monthly payment plans to make purchasing a POS system from them even more accessible to business owners who are trying not to break the bank.
Customer Engagement Features – Similarly to the food and beverage industry, small business owners in retail also are reliant on a loyal customer base. Clover POS offers many features that are centered around customer retention. By using their system, retail owners can use CRM features such as:
Keep track of customer order history and contact information, automatically generate customer profiles.
Enhance customer loyalty by setting up and managing a reward-based loyalty program directly through Clover's app.
Maintain customer communication by sending custom promotions and announcements to your customer base via text, email, or the Clover app.
Potential Drawbacks
Similarly to Toast, Clover software is only compatible with Clover hardware pieces. This could be a potential issue if a business owner already owns terminals or registers and simply wants to integrate a new system, Clover would not be the right choice for you.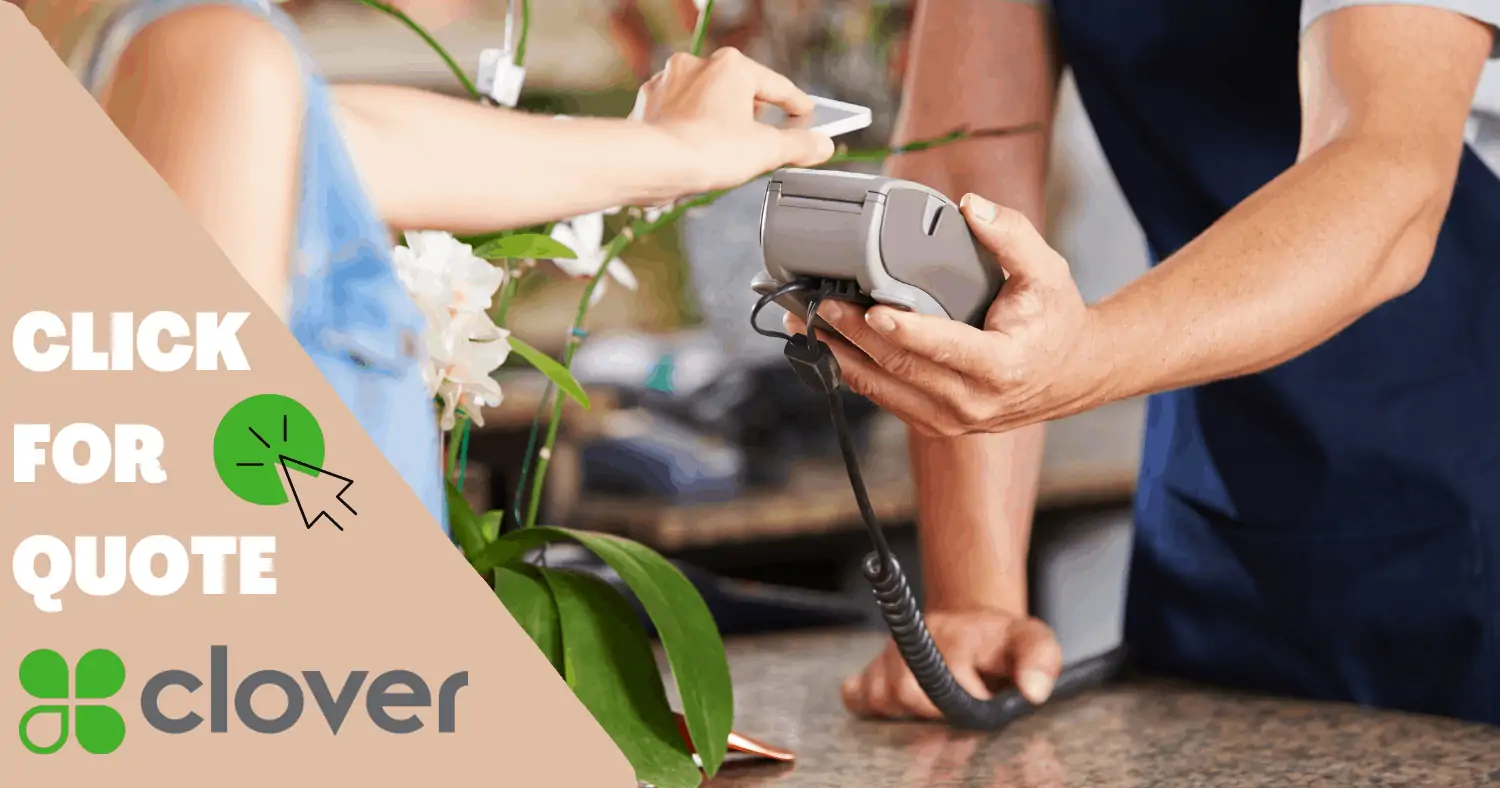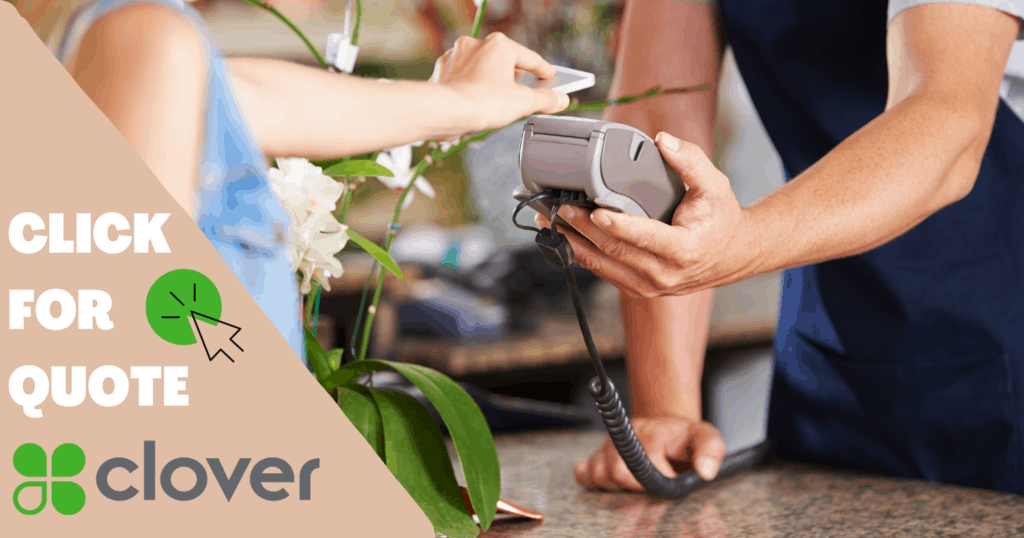 In comparison to Clover, Lightspeed POS has a little more footing so to speak in the world of point of sale systems. Lightspeed was founded in 2005, so their company has been around for 7 years longer than Clover. Since their humble start in the year of 2005, Lightspeed has experienced some exponential growth. In recent years, their company has acquired other point of sale companies such as Vend, ShopKeep, Upserve, Kounta, and more.
As with most anything, with more experience, there is more time to work out the kinks. Lightspeed has had the time to work out the "kinks" of their system and figure out what really works well; and make adjustments according to the feedback that they have received from business owners using their systems.
Due to their many years of experience as a company, Lightspeed caters to an array of businesses. As we mentioned, Clover is ideal for smaller-scale retail operations. However, essentially any other category in retail (on both small-scale and large-scale operations) would thrive by using Lightspeed as their point of scale system of choice. As any retail business owner knows, you have to be extremely adaptable in the retail environment.
The retail industry is fast-paced, and it is always changing, so it's important to find a POS system that is able to not only keep up with industry shifts, but also adapt. Adaptability is one key feature that Lightspeed has nailed down over their many years in business.

Key Features of Lightspeed
Little to No Learning Curve – As a new business owner, or a veteran in the industry who is looking to update their systems, the last thing that you want to spend time on is learning how to use a new point of sale system and encountering difficulty. One of the best features about Lightspeed is that their system is extremely easy to use with step-by-step instructions. This will allow business owners to focus their time and energy on running and growing their business, rather than using up large chunks of time and resources on learning a new point of sale system.
Built-In Integrations – Unlike other point of sale systems, Lightspeed doesn't require their customers to purchase third-party apps in order to utilize them with POS system integrations. Instead, their company model allows users to automatically enjoy different integrations depending on which plan a business owner decides to purchase. As an example, with a Standard subscription to Lightspeed's system, users will get an accounting integration to Quickbooks Online and Desktop, Sage, or Xero. Their POS system will automatically sync to whichever accounting tool that the business owner is already using in their operations. Outside of their built-in integration options, there are several third-party software integrations that are offered by Lightspeed such as MailChimp, Homebase, Deputy, UberEats, DoorDash, Mobi2Go, Push Operations, and more.
24/7/365 Customer Support for Business Owners – Lightspeed is known for their over-the-top customer service support options. Their system support team can be reached easily, at any time. Their team has offices all across the world so that they are able to cater to customers in multiple time zones. Their support staff is accessible by 24/7 phone support, email, online live chat, Twitter, online blogs and manuals, as well as YouTube videos and tutorials.
"Future-Proofs" Your Business – The infamous slogan from Lightspeed POS is that their system software enables business owners to "future-proof" their business. It seems that their company aims to make their software a once in a lifetime purchase. What this means is that when you invest in Lightspeed as a point of sale system for your business, it's a one-and-done type of purchase. Their company prides themselves in rolling out regular software updates to keep ahead of the latest technology and industry releases. Lightspeed also is constantly updating their hardware and software tools to stay relevant and sleek. You won't have to worry about having a "dated" system with choosing Lightspeed.
Potential Drawbacks
Many of our readers over the years have commented negatively about the cost of Lightspeed's payment processing. In all honesty, it can be a bit rich. Customers can avoid using the offered payment processing from Lightspeed, but there is a monthly service fee per terminal. Also, it has been noted that Lightspeed has been notorious for pushing lengthy contracts and not always honoring them if a business owner would like to get out of the contract early. As with all business endeavors, be sure to read all of the details of every contract that is signed, even if they are lengthy.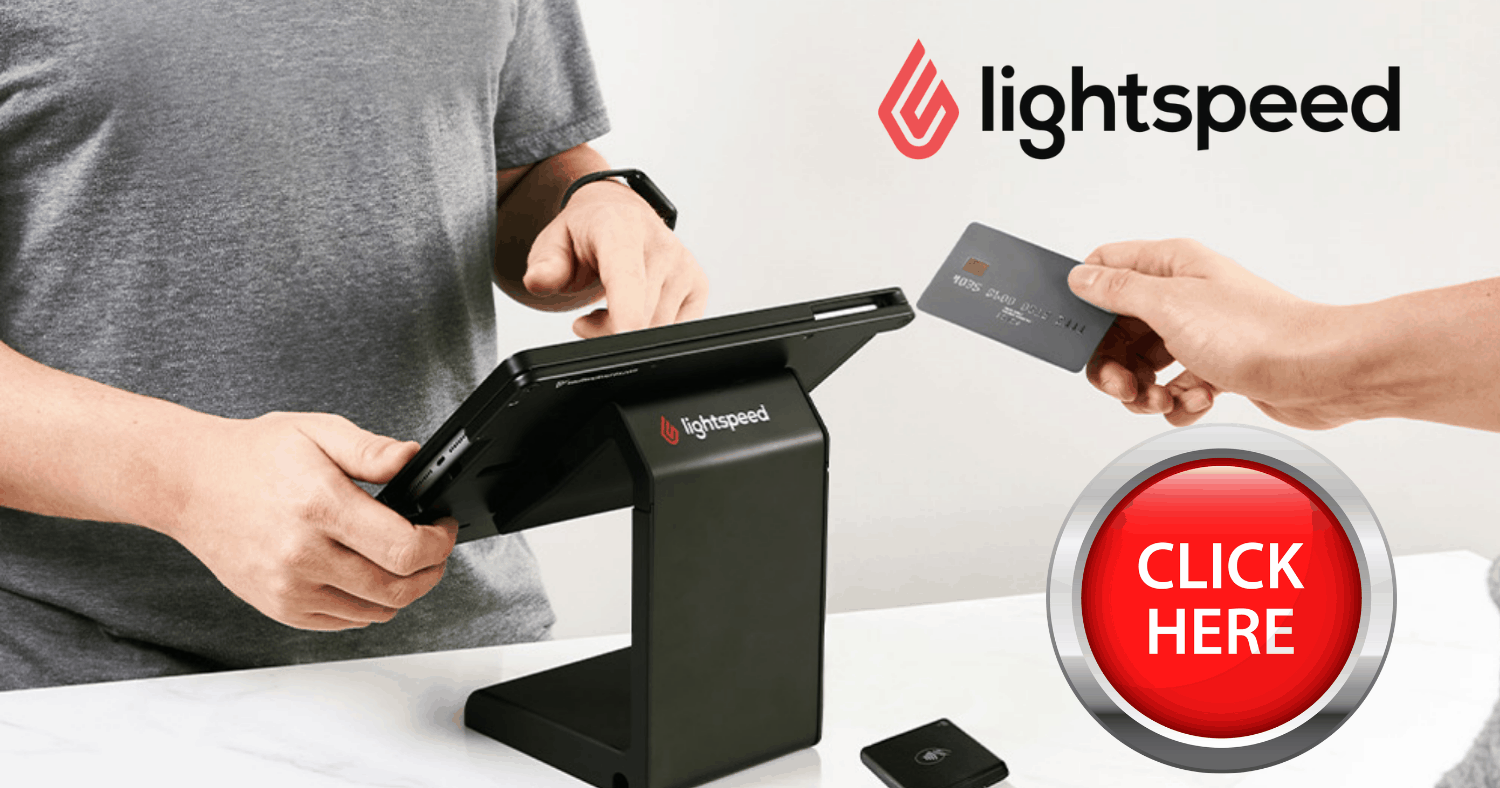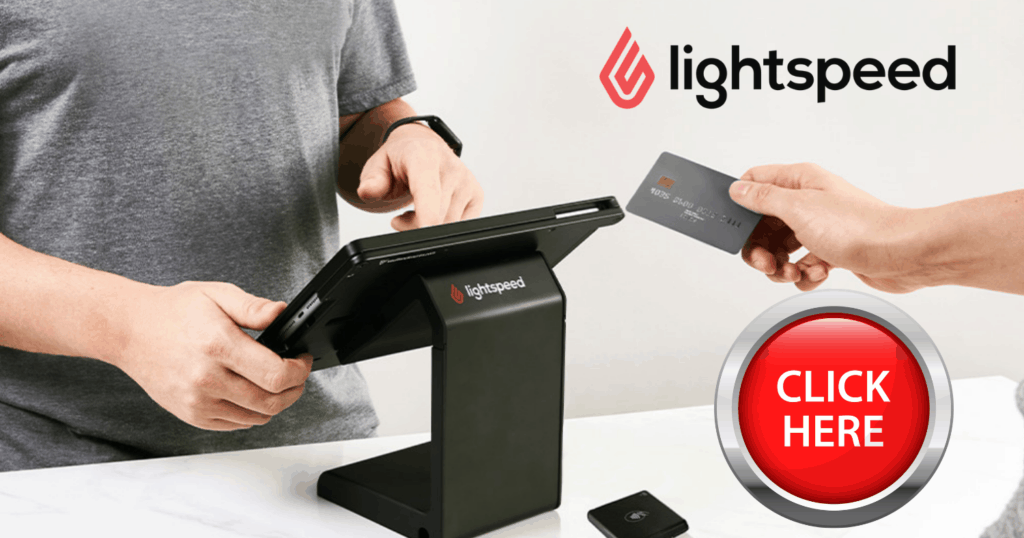 Founded back in 2009 by Jack Dorsey, (Fun Fact: Jack is the founder of Twitter as well!) Square is arguably one of the most well-known as well as the most accessible point of sale systems that is available in the industry. Although many other point of sale systems are targeted for use in specific industries, Square has made clear the intent of their company since their launch is to make their technology accessible and compatible to as many business owners as possible. As of current statistics today, there are over 2 million merchants (3) across the globe using Square's technology.
Square's company has a public motto that they stand by, "No one should be left out of the economy because the cost is too great or the technology too complex." Their company believes that point of sale systems should be inclusive to everyone in any business category or industry.
Top Features from Square POS
Accessibility – As mentioned earlier, one of the most appealing features that Square has to offer is the accessibility of their software and their products. Their company is known for their simple and affordable set up, which is what attracts many business owners to choose Square for their first point of sale system. Particularly for new or small business owners who just need something simple to get started with that requires little to no overhead or major start up costs, Square is really an ideal option.
Versatility – Square integrates well in almost any business environment. Their software is capable of easily being "friendly" with other point of sale hardware components from other providers, which is a big plus for business owners that may already have their hardware components in place. Also, it's important to note that Square communicates well with both Apple and Android products, so there is no need to purchase any new phones, tablets, or devices; as their software will integrate with whatever you are already currently using at your business.
Affordability – Although all businesses can benefit from the right point of sale system, our team of reviewers understands that not every business owner can afford to drop large amounts of money on start up costs for a new software system or hardware components. In fact, Square is free to use with their standard plans (Yes, you read that right, FREE). Of course, there are payment options that you can add on and additional hardware that you can purchase, but to use their basic software it's completely free. Square makes their money by their payment processing fees, which we'll get to you in just a bit as a possible downside for merchants.
Easy to Use – To get started with using Square, business owners can choose to use their free option which includes a card reader. All you need to get your business up and running with a point of sale system is the free card reader from Square, and a compatible device to use their app. It's extremely easy to use for both the merchant and the consumer.
Potential Drawbacks
Although Square has many features that make their system appealing to business owners, it should be taken into consideration that the payment processing options available from Square can get pretty pricy. Since their company offers the use of their service for free, it's understandable that they make up the financial aspect in processing payment transactions.
With other point of sale systems payment processing fees can usually be selected based on the feature package that you select; Square's transactional fees are pretty standard across the board for all users.
–2.6% + 10 cents per transaction
–2.9% + 30 cents per paid Square Invoice and Online Store sale
–3.4% + 15 cents per manually-entered transaction
–10 cents for Interac chip & PIN or tap sales
Square decided to limit their processing services to their own company in order to make the system more uniform and simpler to merchants, however it does come at a cost to counterbalance the free offerings that they present to business owners. Check out our full review on Toast vs. Square.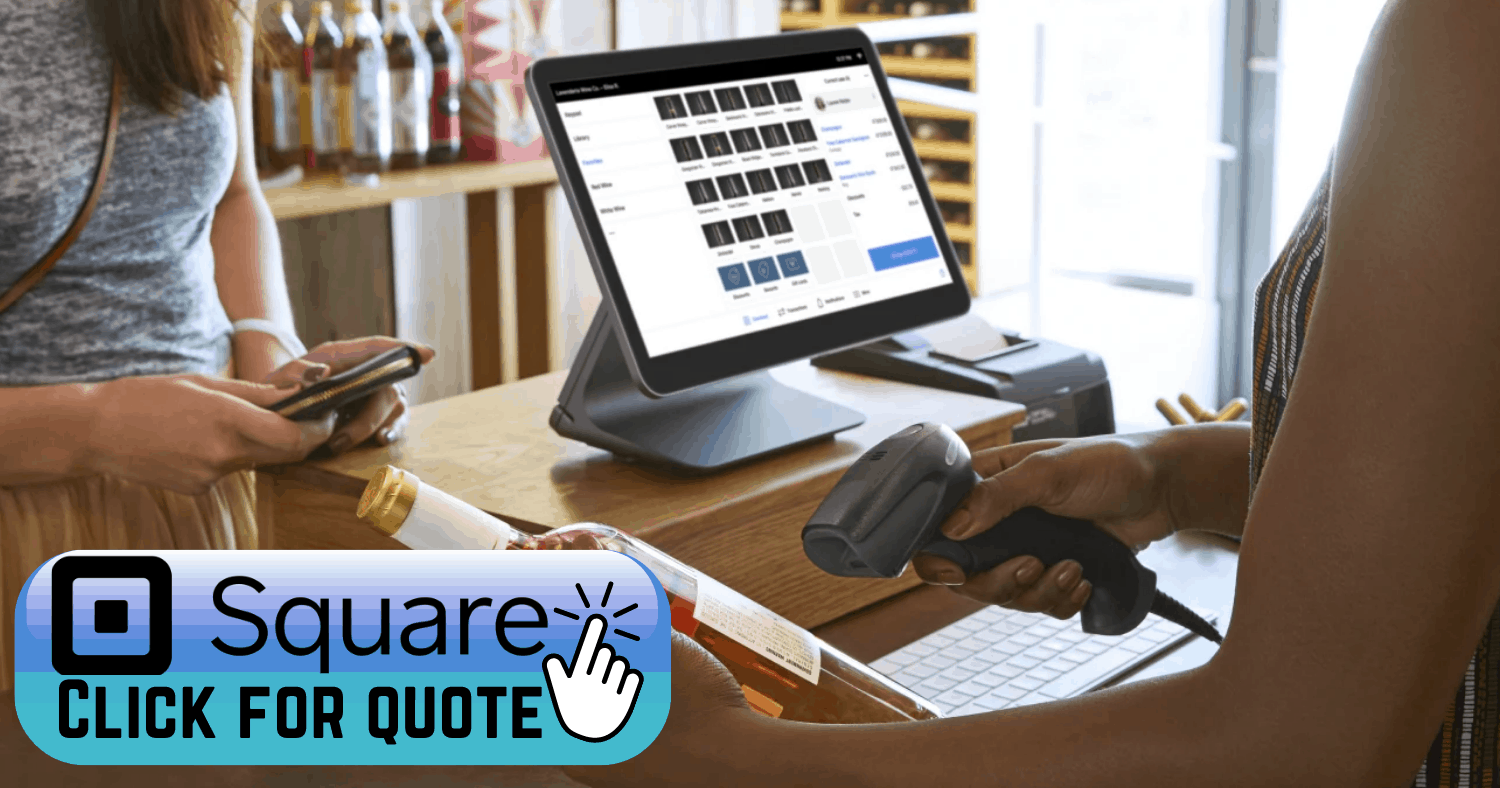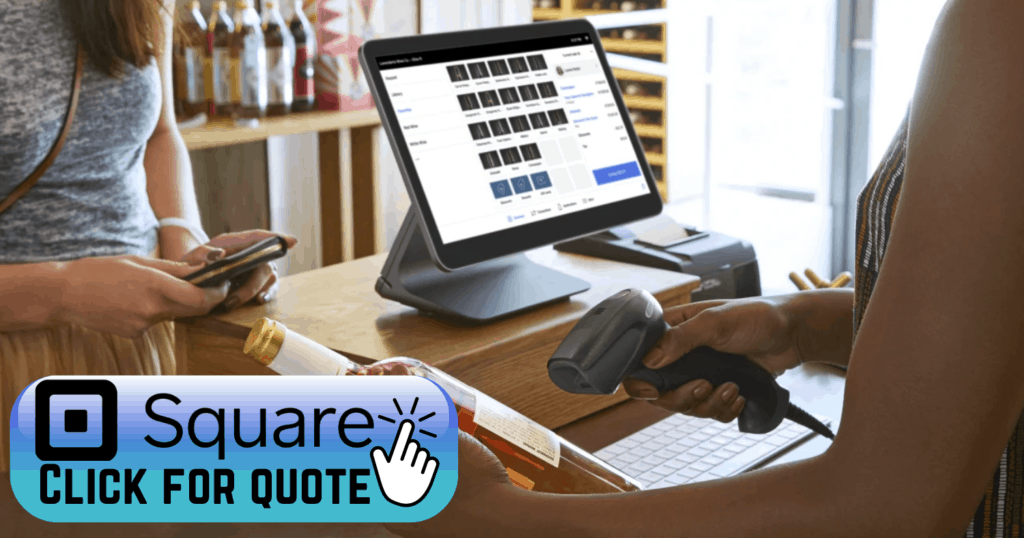 We have found after researching and reviewing many point of sale systems that Korona POS is the best option for businesses in niche industries. Korona offers their merchants highly detailed cloud reporting and analytics that several small business and large retail businesses could benefit from. For example, hardware stores, gift shops, museums, theme parks, pawn shops, and more.
Essentially, any business that wouldn't typically be thought of as needing a point of sale system, Korona is a great option to consider.
Korona was is an extremely well-rounded option for business owners. Their software appeals to an array of merchants such as quick-service, multi-location, and various retail categories. Korona's point of sale system has been one of the most rapidly growing retail and cloud-based systems available in the industry today.
Top Features of Korona's Point of Sale System
Inventory Management – The point of sale system software offered from Korona offers merchants with an array of inventory management features. Some of the most impressive inventory management aspects of their system are data import, stock notifications, auto ordering, as well as product analysis. Their system makes it extremely easy for users to keep all of their inventory management information in one central location, and make stocking, product information, as well as re-ordering a breeze.
Receipt Deals – Offering customers incentives to continue to return to a niche industry business will be highly beneficial to the growth and success of a business. Korona offers receipt deals to be printed on transaction receipts, offering customers a promotion or discount to return to your store. This will be very attractive for industries such as gift shops, museums, and theme parks.
Multi-Location Management – Korona makes multi-store location management a seamless process. When using their system, all data from all locations can be transferred and synced to be opened in one place at the click of a button. Also, their system is built to accommodate franchise locations as well. Their system makes communication between franchisees and franchisors a simplified process by managing royalties in their software.
Free Trial Plan – This is pretty rare to find in the point of sale industry. If you are unsure of which POS system is right for you and your business, Korona is a great place to start as they offer a free unlimited trial plan. Korona also offers a 60-day money-back guarantee. This speaks volumes about their confidence in their system.
Potential Drawbacks of Korona
If you are looking for a point of sale system with a ton of integration capabilities, Korona is probably not the one for you. Their system only supports a small number of software integrations, and it's been reported that they have had issues integrating with Quickbooks which could be a major issue for business owners who frequently utilize Quickbooks.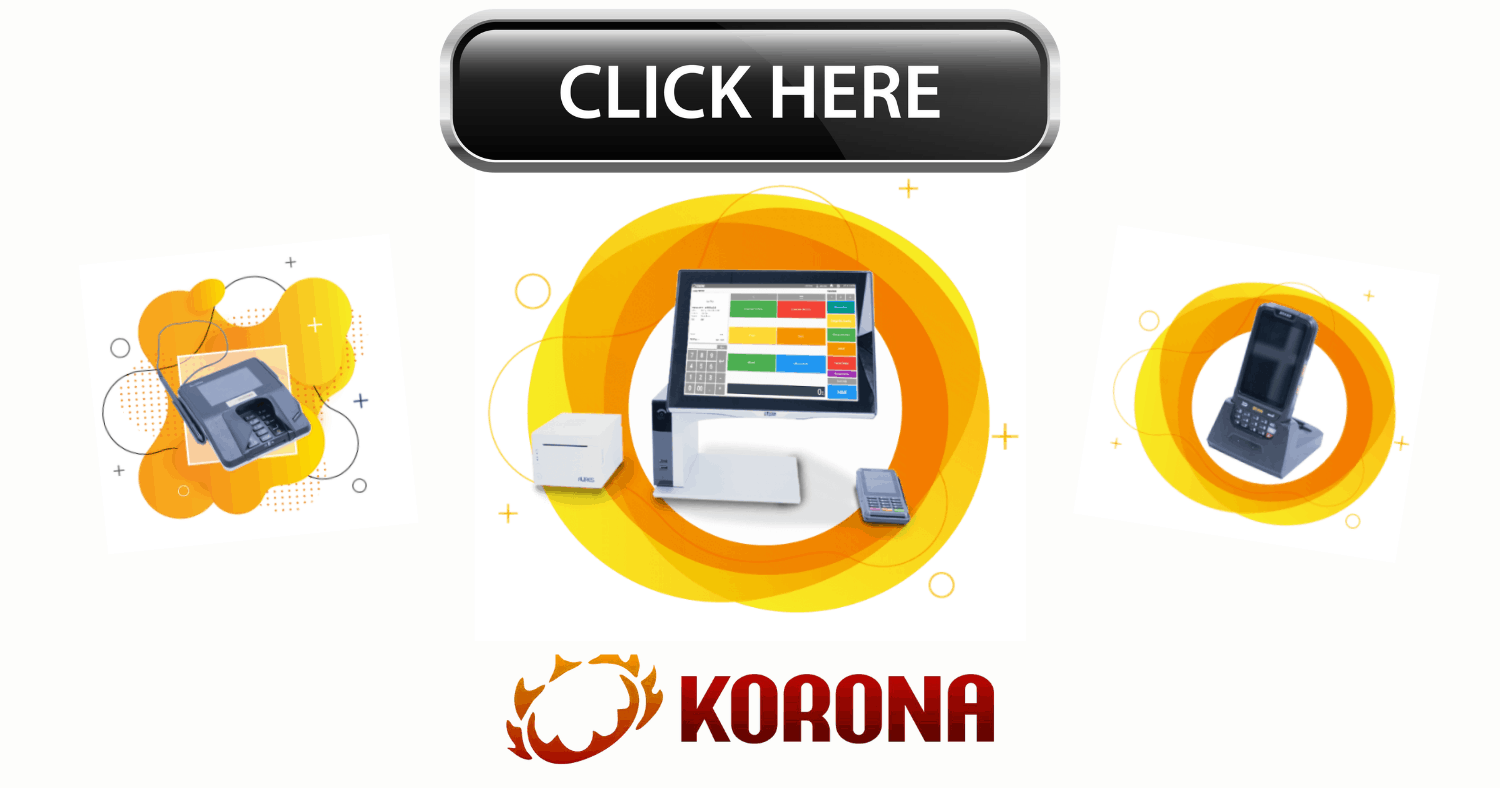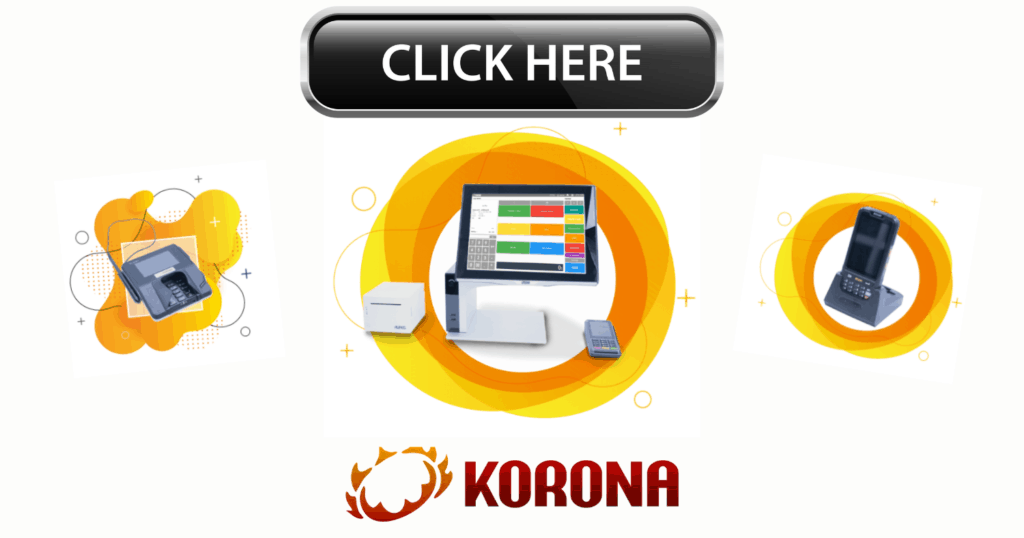 Honorable Mentions
Cova point of sale has earned honorable mention recognition because of their system specialty in servicing dispensary businesses. Business owners in the cannabis industry should highly consider Cova as their POS system of choice. As of now, there are over 20,000 locations utilizing Cova. In 2019, their company was triple awarded by FinancesOnline (4) for the categories of Great User Experience, Supreme Software, and Expert's Choice.
Although their system is highly cannabis specific, this doesn't mean that they are a small-scale operation. In fact, their system is so scalable that some dispensaries that have partnered with Cova have expanded their business to as large as 100 retail locations being managed under Cova point of sale.

Top Features from Cova
Capable of handling high volume transactions without issues (300-1000/day)
Constantly working to stay in compliance with industry regulation changes
Offline mode available to keep sales moving in the event of internet or power issues
Extremely detailed product and sales reporting
Supermarkets are unique in the fact that they have a ton of product inventory to deal with. This means that supermarket owners have to be very particular about they point of sale system that they choose, because the system needs to be extremely intelligent, data-driven, and provide insight of store operations.
Whether you're inductry specific (cigars, trees, jewelry stickers) or need to manage large products inventory for your supermarket or mart, POS Nation provides a turnkey solution that includes hardware and software. The vendor also offers a number of additional features like loyalty programs, ecommerce capabilities and customer management tools to help you create a better business experience.
For apparel and boutiques, POS Nation helps you build a product bundle with built-in mix and match pricing. This lets you increase sales and move inventory while offering customers a convenient buying experience. Other built-in functions like a barcode scanner, receipt printers and touch PCs make it easy to track transactions and handle inventory.
In-depth sales reporting lets you keep your finger on the pulse of your retail operation. Use the software to sort and compare sales data by department, category and more. It helps you identify trends and patterns in your retail business so you can improve sales strategies and processes.
POS Nation allows you to choose your own hardware, including cash drawers, chip card readers and barcode scanners. It also gives you the freedom to select the payment processor that works best for your business. You can also customize your software and add advanced functionality with a monthly subscription fee. However, some users reported that the amount of features available can be overwhelming. They also complain about bugs in the system and a lack of customer support. Nevertheless, POS Nation is one of the most affordable and feature-rich point-of-sale solutions in the market.
POS Nation offers a very industry specific system that solves problems supermarket and grocery store owners will encounter.
Top Features of POS Nation
Offers an unlimited database for inventory – store owners will never have to worry about overloading their system with product
DIY couponing capabilities will allow small grocery and supermarket owners to create their own coupons (or use existing manufacturer coupons) to entice their customers with fun new offers
Hot keys for produce PLUs will speed up transaction times by preventing employees from having to memorize codes
Carton/case break inventory count capabilities
There are many point of sale systems made specifically for laundromat owners, but Cents offers the most attractive features. Their company reports that laundromat owners can boost revenue by up to 25% when using their system. As well, their POS system is trusted by many of the top laundry service providers such as Super Suds, Smart Wash Laundry, EZ Wash, Laundromax, The Laundry Depot, Clean Rite, and Laundre.
Cents offers laundromat owners an all-in-one system to save time, boost employee productivity, increase ROI, and provide in-depth store analysis.
Why Cents Makes "Sense" for Laundromat Businesses
Designed for use in single-store owner, multi-store owner, and franchise business structures
Users of Cents have reported a 75% increase in overall efficiency in their store
Integrate custom tracking hardware onto your machines to give detailed productivity insights
Offer customers $0 dynamic delivery by utilizing Cents' delivery partner network
Calculate ROI and make adjustments accordingly with their ROI calculator
The Final Verdict
As a business owner, it can be extremely overwhelming to navigate making the decision of choosing the right point of sale system. There are so many software and hardware companies on the market today.
Although there are many different options that could work for your particular business, one thing that should be clear is that ALL business owners can benefit from a point of sale system. Merely having a cash register on a counter at your store will not cut it anymore.
The bottom line is, whether you are a small business, a large business, a franchise owner – every type of business owner and structure should be using a point of sale system to maximize the growth of their future.
Buyers Guide: BEFORE Getting Your First POS System
When it comes to running and overseeing a business, there are plenty of challenges that you have to overcome on a daily basis. However, when something comes along that can make running your business just a little bit easier on you, it's something you should consider investing in. A point of sale (POS) system can do just that for business owners. Here are some of the most appealing features of point-of-sale systems that business owners can expect.
Streamline Operations
Today, point of sale systems are increasing their integrations like never before. What this means for business owners is that you can now manage most of your back-end tasks in one central location. There are many different software options that point of sale systems are capable of integrating with, ranging from accounting software, ordering platforms, e-mail marketing systems, and more. Whatever technology that you are utilizing now as a business owner, finding the right POS system for your industry will help you further merge and organize your back-end tasks.
Employee Management
In a business setting, there is nothing more disruptive than unhappy employees. Disgruntled employees will be a business risk for you as the business owner, other employees, and the customers that have to encounter them – whether in-person or online. Creating an organized work environment with clear lines of communication is essential to the functioning of any successful business. Point of sale systems will make your staff's job much simpler and can be very helpful for business owners and employees alike.
A POS system will permit business owners to more easily track scheduling management and payroll, as well as track sales statistics of individual employees. This can be a perk for employees too, as the information can be used as a motivator for creating specific individual sales targets or goals. Overall, it will create a much more productive environment.
Data Tracking
Staying ahead of all of the analytical information involving your business can be a difficult task. A robust point of sale system gives business owners the capability of in-depth reporting and analytics of their business in real-time. Instead of having to worry about locating your business data from multiple locations, a POS system will compile all data management information into one central location.
Increase Proficiency and Accuracy
As humans, we all make mistakes on a day to day basis, and this includes at the workplace. Business owners and employees are not exempt from making errors on the job. Unfortunately, as most business owners know, some mistakes made at work can be detrimental to the success of a business. Business owners can lose money and depending on the current cash flow of a business, a small mistake can become a very costly one pretty quickly.
Point of sale systems will allow your employees to work more proficiently and more accurately. Employees will have less to memorize (pricing, bar-codes, current coupons, etc.), as all of the payment processing and transaction information can be accessed directly within the point of sale dashboard.
Virtual Access to Your Business
In our society today, it's more important now than ever to be able to access your business at any time. With our digital footprint increasing every day, consumers expect immediate gratification with businesses. As a business owner, you are more than likely aware that it's impossible to be physically at your business at all times, as there are other obligations and responsibilities that have to be met in order to keep your business up and running.
Using a point of sale system will solve this issue. Virtual access to a cloud-based point of sale system allows business owners to keep track of and manage their business even when they are not able to be physically present. Real-time data such as sales, refunds, reports, employee tracking, can be accessed with the click of a button.
Better Customer Loyalty
Every business owner knows that customer retention and loyalty is important, but it can be overwhelming trying to keep up with the latest CRM strategies, and learning how to execute them to your customers. A point of sale system will create a customer database for you by collecting data at the time of transaction so that inputting customer data by hand is not necessary. Most point of sale systems come with built-in CRM features to automate your customer loyalty program. Administrative tasks such as reporting/exporting data, inputting customer information, and email marketing can all be organized and automated directly from your POS dashboard.
The Bottom Line
Deciding to purchase a POS system is likely one of the most beneficial things that a business owner can invest in. The right point of sale system can quickly increase return on investment (ROI), increase employee morale, enhance productivity, streamline administrative tasks and operations, boost customer loyalty and retention, and more. All of these perks should make the decision of upgrading to a point of sale system a breeze for business owners.
Get A Free Quote