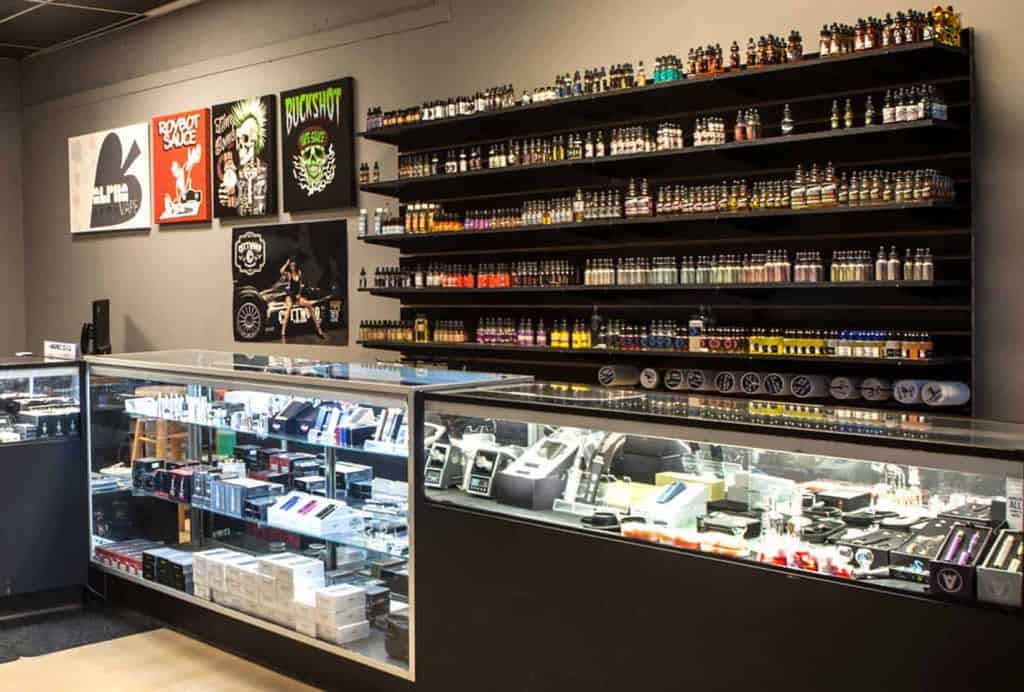 The vape shop market fluctuates and has a thin profit margin. It's hard to get started and even tougher to get ahead. You have to stay on top of new brands, manage hundreds of products, train good staff, and keep customers coming back.
The tobacco and smoke industry is booming with over $70 billion in sales and an estimated 55 million e-cigarette users by 2021. So what's missing? You need the right tools to smoke the competition. That's starts with a vape shop POS system. 
A vape shop faces distinct challenges like strict legal compliance, age verification, complex inventory controls, and customer engagement programs. As competition increases, online ordering, employee management, and marketing strategies all become essential tasks. Payment processing is also a challenge as more consumers are transacting with their phones.
The best vape shop POS systems will provide diverse tools to manage multiple inventory variants like size and style. It will have robust controls for customer engagement including loyalty programs, discounts, and personalized campaigns. You should be able to manage all aspects of staff from scheduling to payroll and run in-depth reports on everything from sales to productivity.
As the industry continues to evolve, you're going to see more POS systems that claim to meet your every need. It takes time to sort through it all. Luckily, we've started the due diligence for you and compiled a list of the top five best vape shop POS systems on the market now.
The Top Five Vape Shop POS Systems
Korona POS –

The Best Overall Vape Shop POS System

Clover –

The POS Platform for Rich Data Capture

Square

– The POS System for Small Business

Vend

– The Vape Shop POS for Customer Engagement 

Lightspeed Retail

– The Best POS for Compliance

 
Comparing the Most Popular POS Systems for Vape Shops:
System
Starting Software Costs
Hardware Costs
Key Features

Our pick!

Starts at $49/month
Flat rate processing with zero fees or surcharges
24/7 in-house phone support

Starts at $9.95/month
Pricing varies based on equipment
Customized hardware and software packages with tailored accessories

Free for basic software
Starts at $50 for readers
Highly intuitive, easy-to-use interface

Plans start at $99/month for 1 register
Plans start at $99/month for 1 register
Open platform
for easy multi-store management

Our pick!

Starts at $59/month
Additional terminals are $34/month
Great back-end reporting and forecasting, a la carte pricing options available
1. Korona POS – The Best Overall Vape Shop POS System

Korona POS is a vape shop point of sale system that was designed to "smoke the competition." Trusted by over 8,000 businesses nationwide, the cutting-edge POS software is easy to use, intuitive, and best overall. Updates are immediate with cloud-based data management for remote access.
The suite of comprehensive features includes:
Intelligent Inventory Controls with Automated Tasks
Korona POS is a star when it comes to vape shop inventory management. The system can easily handle large product databases with a variety of matrices. The intuitive "mass edit" feature makes it simple to change thousands of products with just the click of a button. 
Additionally, Korona's advanced reporting ensures you're always have the top-selling products fully stocked. Quickly identify which items do well and what's taking up shelf space. It eliminates waste and saves time. 
You can also set automatic reminders and par levels. This helps to quickly identify which inventory items may be overstocked or understocked.
Loyalty Programs That Boost Customer Retention
In a highly-competitive market, it's crucial to focus on the customer and make sure they return. If they're not coming back, they're going somewhere else. Korona encourages repeat visits with features that include custom discount coupons and club membership. 
The loyalty program allows you to start building a customer relationship management (CRM) database that can be used for segmented marketing and personalized campaigns. Contact new or lapsed customers to get people back in your store on a frequent basis.
Point-based System
The Korona POS software comes with a point-based loyalty program where customers get rewarded by purchase. Boost targeted campaigns and use your marketing budget appropriately with an extensive CRM system that makes every individual feel recognized and special.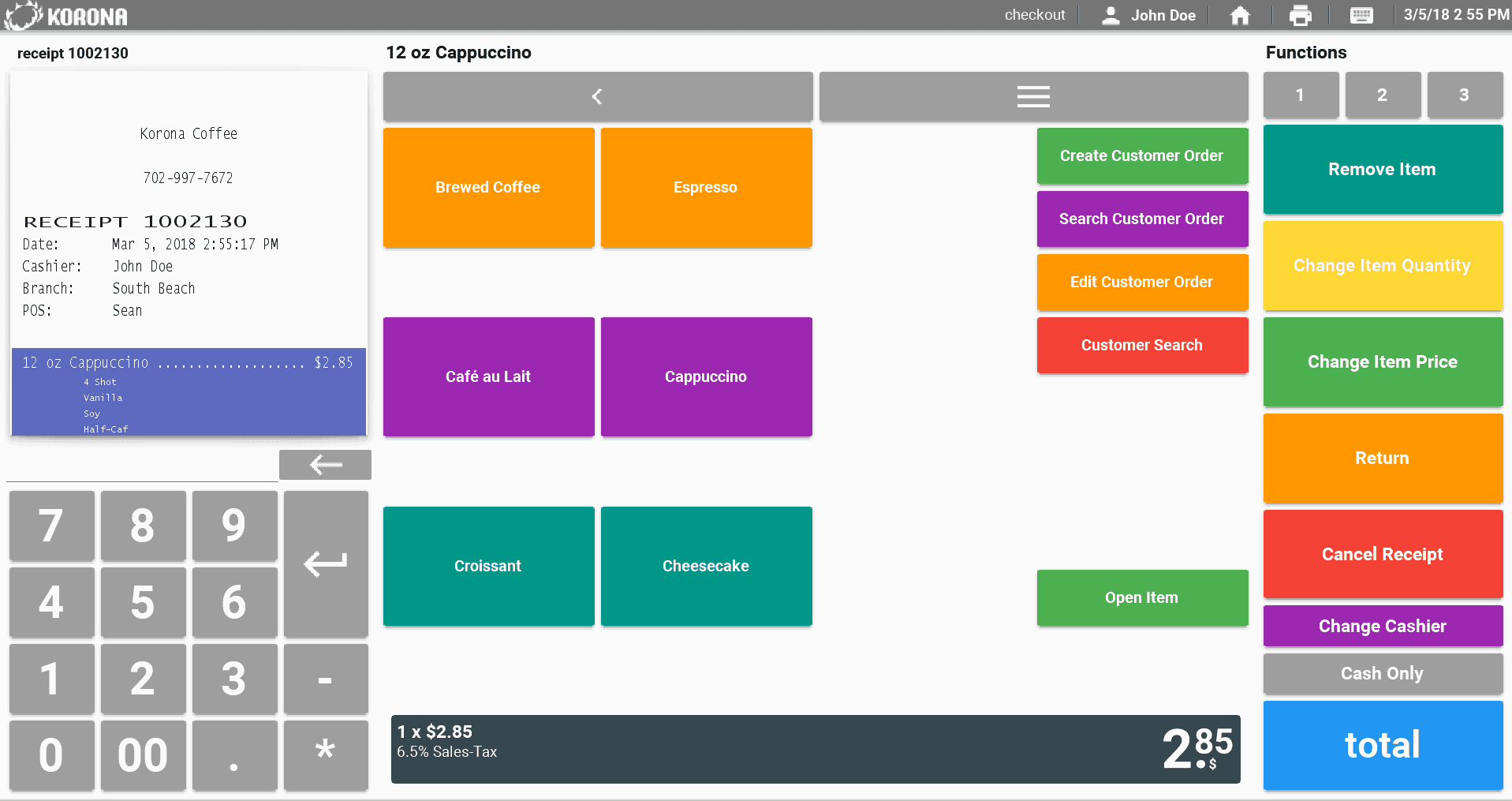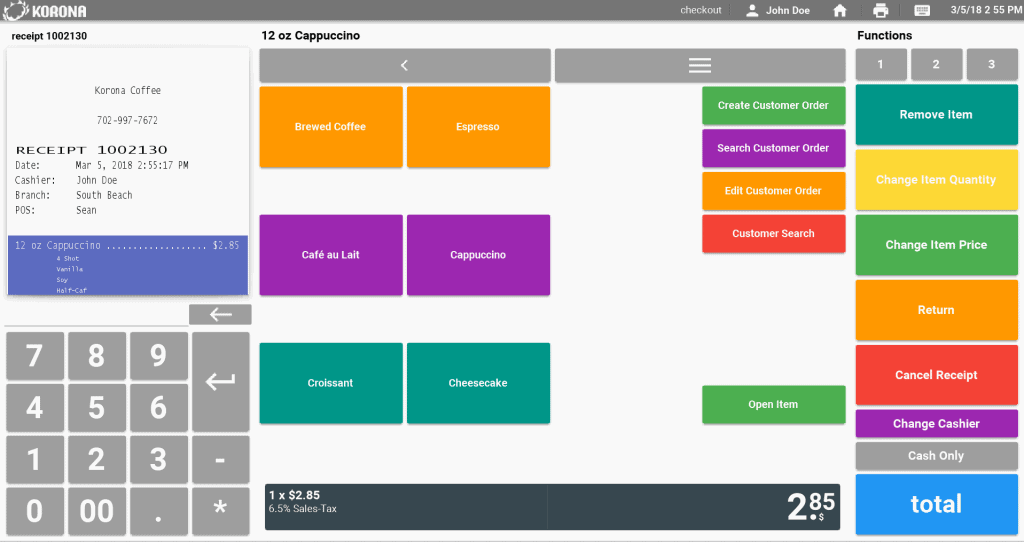 Commitment-free with No Initial Fees or Contracts
Korona understands that implementing a POS for your business can be an extensive process. The platform is free to try and there are no startup costs or binding contracts. It's a POS solution that's straightforward and intuitive with rates and services that exceed the market average. You'll never be hit with unexpected fees or surprise costs that strain your bottom line.
Additionally, the entire Korona system is scalable. They make running a vape shop less stressful and time-consuming by housing your entire database in a single location. There's never any confusion with inventory management or product moving between locations. The system is designed to help you grow, not hinder it.
Cloud-based System for Instant Access Any Time, From Anywhere
A vape shop is a business that's constantly moving and shaking. You need a POS system that's available at any time, from anywhere on the planet. If you wake up in Jamaica and want to see sales for that morning in Los Angeles, it's as simple as logging into the system and clicking a button. The back office delivers all sales data in real-time, whenever you need to see it.
Other Features to Keep an Eye Out for Include:
Data analysis and reporting with advanced inventory tracking

QuickBooks software integration to streamline accounting

Time tracking and payroll assistance for better staff controls

Cashier and role-based permission levels for extra security

Integrated payment options with tip management features
Get A Free Quote
2. Clover – The POS Platform for Rich Data Capture


Clover POS is a system designed to save you time, increase sales, and grow operations. When you compare Clover to other platforms like Revel Systems, it has fair pricing and stellar mobility. 
Accept payments on-the-go from anywhere and build a unique mailing list that's custom to your brand. The platform helps keep customers in-the-know on their favorite products and promotions using shared data management tools and automated processes.
To further explore, check out these robust Clover system features:
Customer Engagement with Insightful Purchase History
The vape industry is fairly new and thus, unpredictable at times. Your best guess for future product success is to pay attention to customer habits. Purchase history is liquid gold for vape shops because it will determine the top-selling products and where to make the next moves for inventory. 
Most vape shops sell a wide range of items at different price points, so offering a loyalty program based on points makes sense. It's the easiest way to track buying habits and reward people accordingly. Customers feel appreciated and will keep coming back for the juice and mods they want. 
Audience Builder
A smart tool that Clover has to increase engagement is the audience builder. The platform helps merchants generate a mailing list quickly by offering promotions in exchange for contact data. This works to keep customers informed on new deals, sales, and vape trends while enticing them to come back in.
The Audience Engagement Plus features ensure your customer list goes to good use. Clover offers "pay-per-use" promotions you can plug data into and get instant messaging out. Grow your list faster and bolster online sales with rewards programs that customers remember.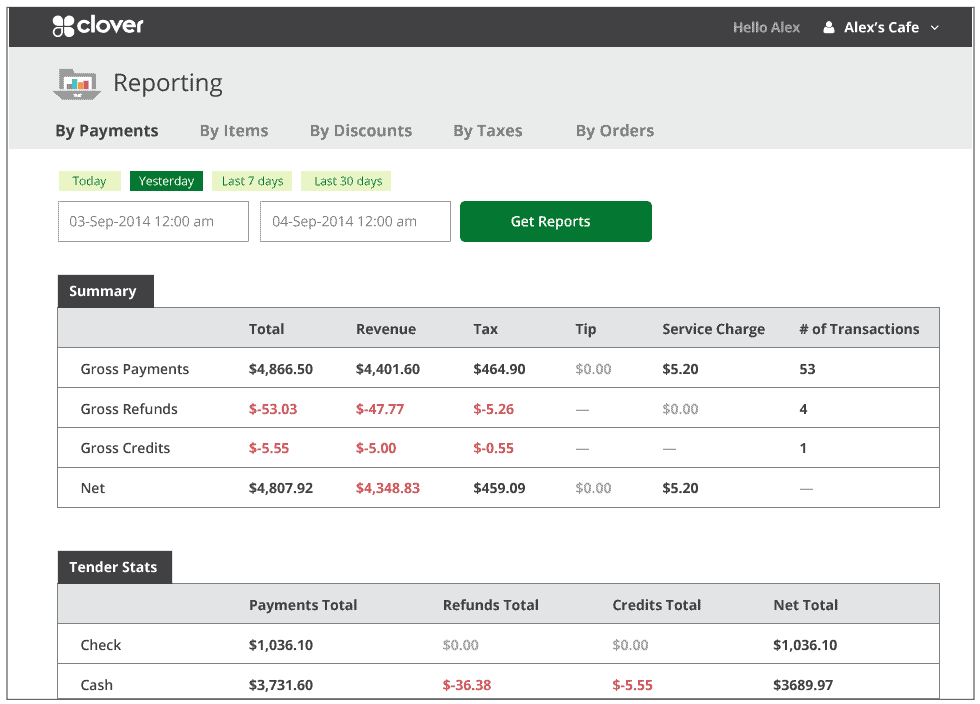 Actionable Insights with Real-time Reporting and Analytics
Clover's powerful analytics tools help a vape shop gain real-time insights into the trends and information that drive your business. Track important metrics like revenue and sales to make smart data-driven decisions. It takes a lot of the guesswork out of running a business when you let the detailed information guide you. 
Clear, at-a-glance reports enable a vape shop to stay on top of their income stream and track business while on-the-go. Filter your top reports to see the busiest times and your best-selling items. Run reports on everything from monthly sales trends to employee performance and granular details. 
Manage Employee Controls and Analyze Performance
Clover allows you to run reports to quickly identify your top sales and development performers. Set the levels of appropriate access for each type of employee. Make it simple for customers to reward staff for stellar service with customizable screens that include pre-designated tip lines. 
Set schedules and shifts in the Clover dashboard and easily manage things like holidays, sick time, and vacations. Keep your business running like clockwork and allow employees to revenue share by pooling and distributing gratuities. Quickly calculate commission for individuals or your entire team. 
Consider These Additional Clover System Features: 
Online ordering that has you covered from click to pick up

Flexible system with offline capabilities and complete mobility

Register Lite program to take payments without hardware

Clover gift cards to drive customer loyalty and increase retention

Integrated app selection covers everything from accounting to staff scheduling
Get A Free Quote
3. Square – The POS System for Small Business


Square is a vape store POS that's geared toward startups and small businesses. The software is free and comes with everything you need to get a shop up and running. The company only charges processing fees and comes with a free card reader. All you need to get started is a mobile device. 
If you're looking into Square as an option, consider some of these key features:
Out-of-the-Box Solution to Get Started Quickly
The Square brand focuses on ease of use. Unlike other vape shop POS software, Square has an internal payment processing system. This cuts out the need to run price comparisons on third-party payment providers. Everything you require to transact is right there. Even the hardware comes free.
The flat-rate payment processing means a super low cost of entry. The fees are 2.65% per card present and 2.9% + 30 cents per invoice and online sale. If the card is manually entered, the cost increases to 3.4% + 15 cents and 10 cents for Interac chip and Pin or tap sales. 
Due to these built-in offerings, setting up the Square platform for your vape shop is as simple as downloading the software and plugging in the card reader. It's one of the easiest point of sale platforms to implement, design, and navigate. 
Additional Equipment
Even if your business requires extra hardware to run the Square POS, it's all fairly priced. The credit card chip reader is $49 and will process more types of payments than the free reader. Square also sells complete software and hardware bundles that take only minutes to set up.
The Square Register is $799 upfront, or it can be paid off in installments of $39/month for 24 months. It comes with a touch-screen monitor with a customer-facing display, and a credit card machine. 
Additional terminals cost $299. You can also pay these off at a rate of $27/month for 12 months. This type of financing means you don't need a ton of capital to get started with the Square system.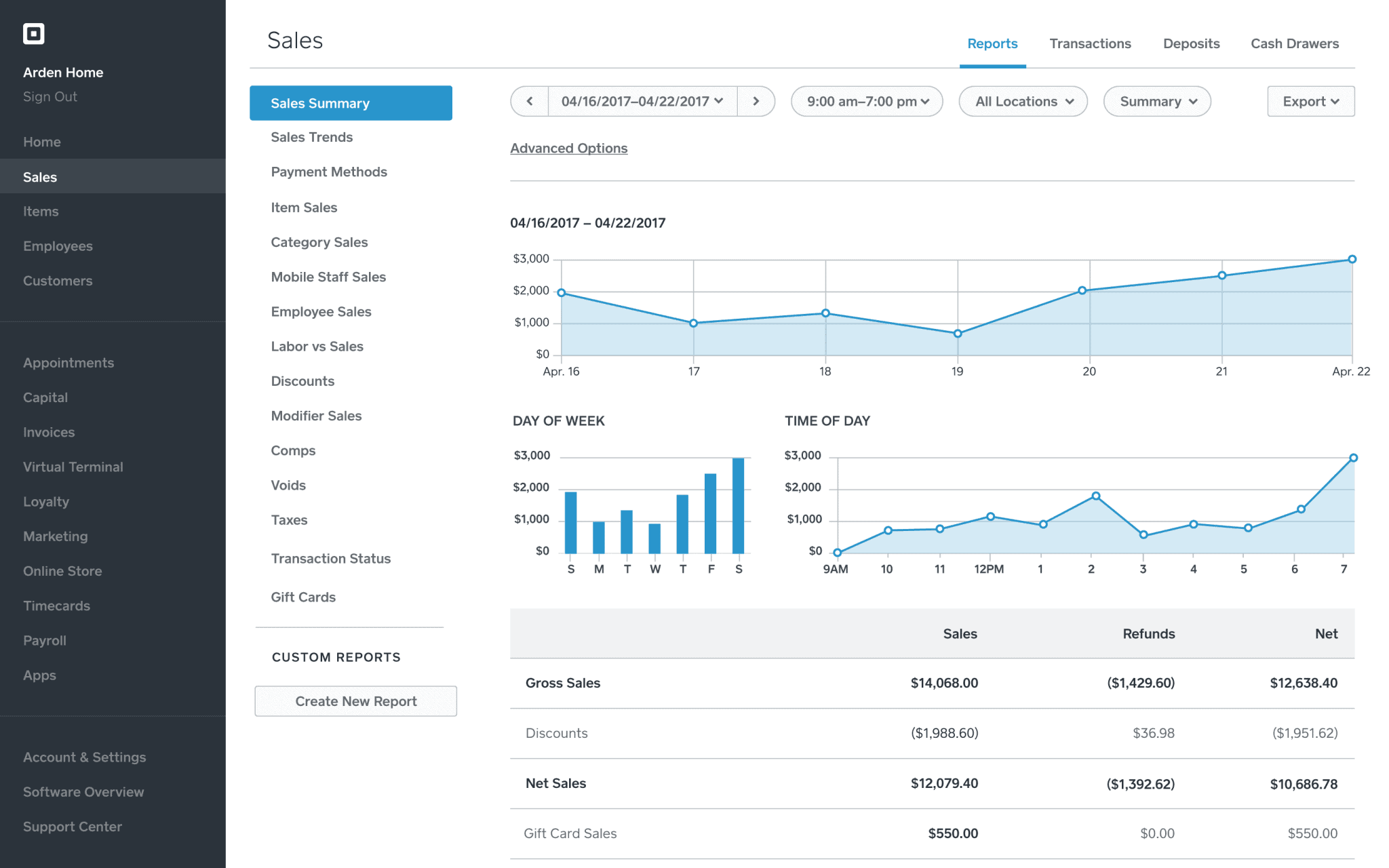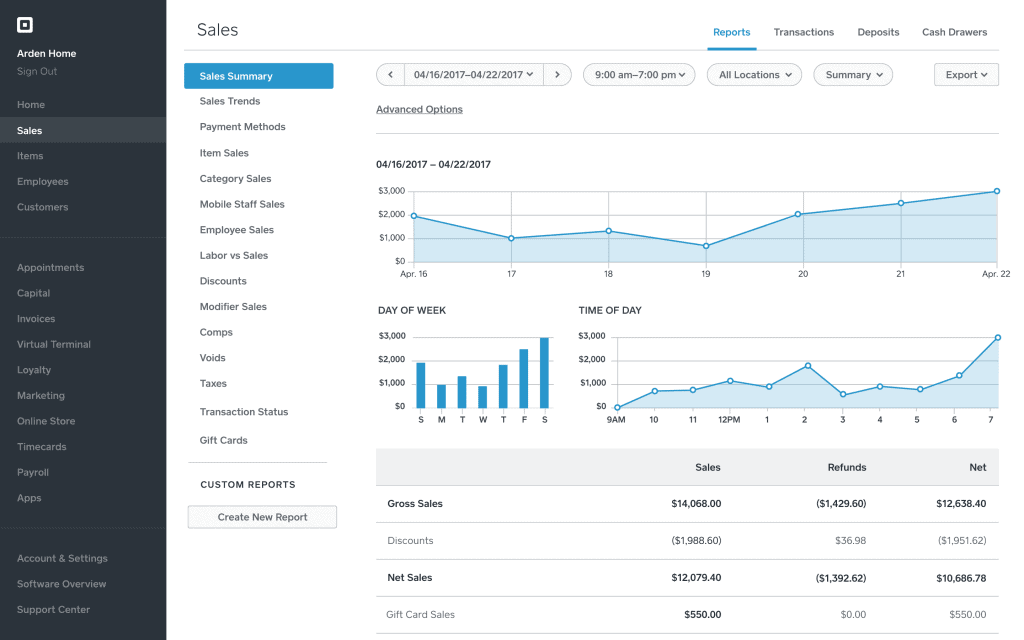 Build Customer Relationships and Drive Retention
Square is a point of sale platform that focuses on customer engagement. Client profiles are automatically created in the system starting from the first transaction. Every customer is noted, tracked, and nurtured by digital workflows and processes. 
Sales history is logged from all channels, including in-store, online, or at events. You can segment and group people for easier personalization and marketing campaigns. Custom fields mean navigating to the right people is easy. Loyalty programs also draw data from these robust profiles, creating a 360-degree customer experience.
Third-party Integrations That Expand Square's Features
Since the Square platform is small, they offer a large suite of third-party integrations to ensure all your needs are met. If they do not provide the tools, they connect with a partner that does. 
Expect add-ons and plug-ins for operational tasks like:
Inventory management

Accounting

Employee scheduling 

Analytics and reporting

Invoicing and bookkeeping

Taxes
And much more. If you don't see it, that's not a problem. Square offers an open API so your developers can build any tool you need within the Square framework. 
Look for Other System Tools Like:
Inventory controls by product name, size, style, quantity, and pricing

Online vape store with payment processing and ecommerce

Staff management with scheduling and payroll integrations

Real-time custom reporting and analytics

Apply for a small business loan or debit card for fast transfers
Get A Free Quote
4. Vend – The Vape Shop POS for Customer Engagement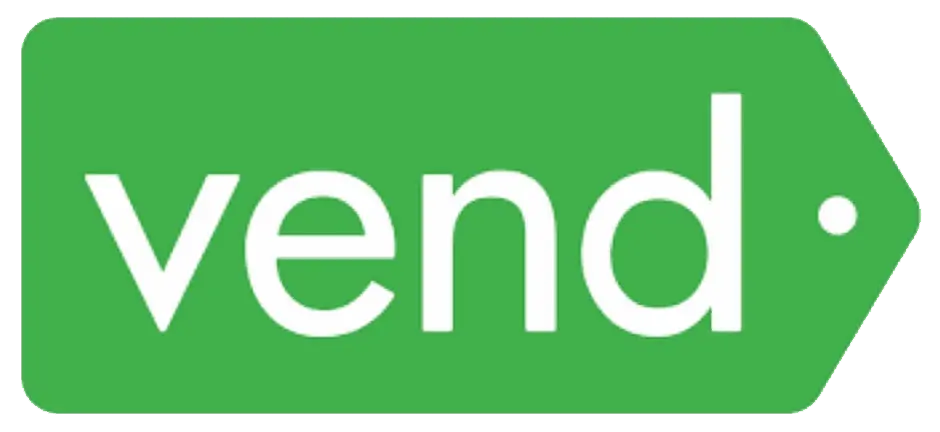 Vend has been a popular choice for vape shop operations because of robust customer engagement tools and inventory-based reporting. By allowing a business to study key sales and behavioral trends, Vend offers unparalleled tools to keep people excited about your brand and coming back for more.
Lightspeed Retail is an eCommerce building service that provides the tools to build a business online. The platform allows you to create an online store without the need for a website developer or programmer. With the click of a button, you can design your online store and begin accepting payments. Other features of the platform include a highly secured payment system and creative loyalty perks.
Lightspeed's ShopKeep system is ideal for use in the retail, restaurant, or bar industries. It features inventory and staff management tools and is compatible with QuickBooks and BigCommerce. The system also features exclusive hardware and software that connects with multiple platforms. Lightspeed also offers a free trial of its retail software.
When diving into the Vend POS solution, look at features like:
Simple Onboarding to Hit the Ground Running
A vape shop needs a POS solution that's quick to implement and easy to learn. Vend offers this exact experience with iPad onboarding that's intuitive and user-friendly. 
A business can customize the sell screen so your most popular items and variations are just a click away. The system works to prevent handling errors, lost revenue, and manual mistakes with promotions that are automatically applied to sales.
Powerful and Flexible Checkout for Fast Transactions
Vend offers a vape shop a variety of tools to make sure people aren't leaving sales on the table. Quick Keys is a dashboard function that facilitates workflows with custom buttons for your most popular products. Not only does this help to sell more efficiently, it gives customers what they want and keeps stock at the appropriate levels.
Quickly add products to a sale by typing in keywords or using the barcode scanner. A clerk can find customers by name, phone number, or contact data. 
Create custom notes that appear on a client's receipt for specific instructions that relate to item care, discounts, and other targeted offers. Use this as an opportunity to really personalize messaging and reach customers on a deeper level.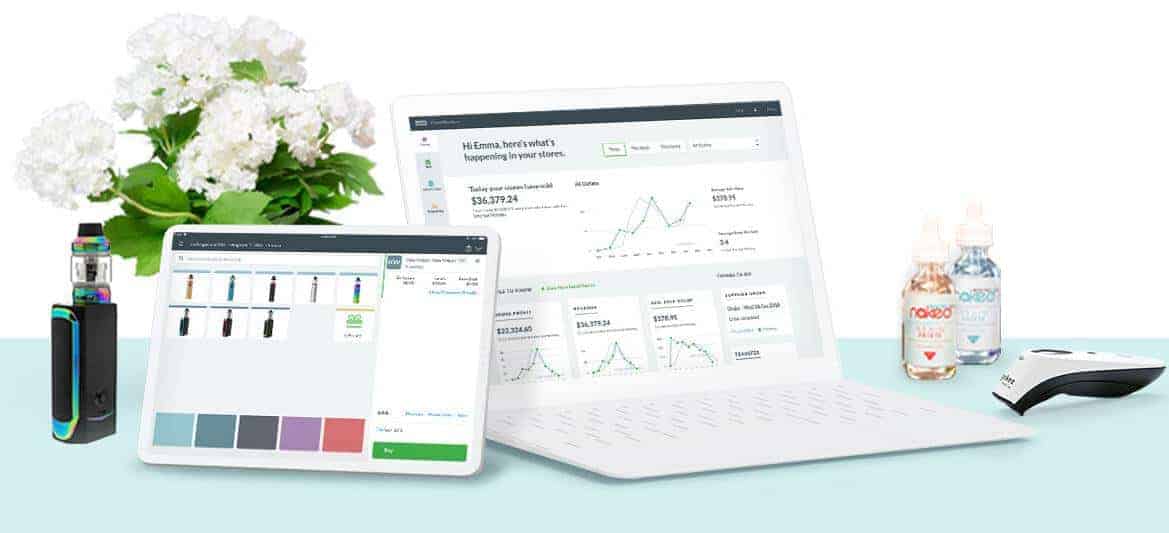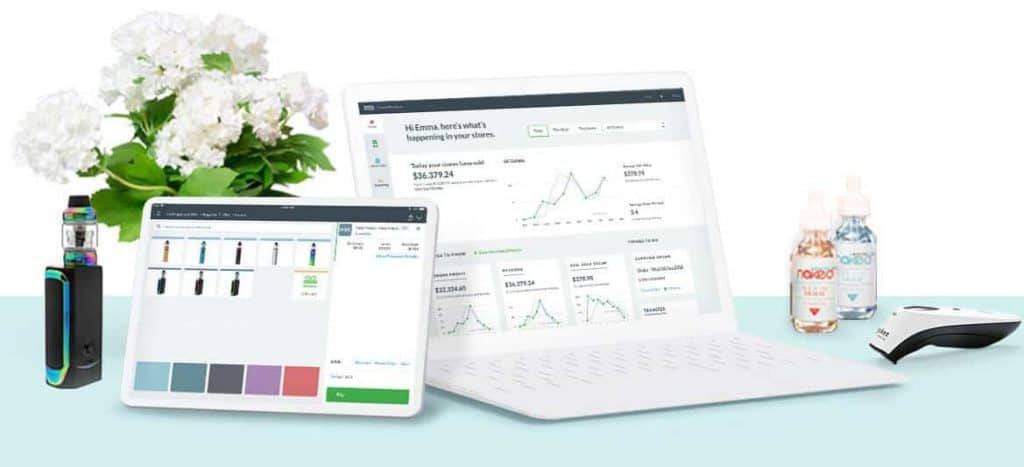 Data-backed Customer Relationship Management and Nurturing
You can't possibly know every customer on an individual basis so you need technology to give a push. Vend is the type of system designed with the customer in mind. 
Key features allow a vape shop to build a healthy user database with the right techniques. Seamlessly save customer info during the transaction process and capture key data, with the option to email receipts. 
Customer details are automatically saved in a user profile where staff can view important details like:
Key demographics

Purchase history

Loyalty programs

Account balances

Specific promos and discounts 
This enriched data can be used for segmented marketing opportunities that make sense to readers. If you already have a running customer list, Vend makes it easy to consolidate. Just upload using a CSV file and the system will integrate the bulk data accordingly. 
Consider These Features Too: 
Branded receipts with logo and website for cross-channel marketing opportunities

Flexible gift card and loyalty program to increase revenue and drive sales

Cash management that records everything from cash float to register closures 

Powerful integrations for appointment scheduling, employee management, and payroll

No-risk, 14-day, free trial to test the system out with robust IT support
Get A Free Quote
5. LightSpeed Retail – The Best POS for Compliance

Lightspeed Retail is a POS brand that pays attention to details. A vape shop business is part of an industry that is guided by strict regulations related to age, quantity, and hour. You cannot just sell anything you want to anybody. Although it's a fairly free market, Lightspeed Retail is the POS that will protect your business.
Lightspeed Retail is an eCommerce building service that provides the tools to build a business online. The platform allows you to create an online store without the need for a website developer or programmer. With the click of a button, you can design your online store and begin accepting payments. Other features of the platform include a highly secured payment system and creative loyalty perks.
Lightspeed's ShopKeep system is ideal for use in the retail, restaurant, or bar industries. It features inventory and staff management tools and is compatible with QuickBooks and BigCommerce. The system also features exclusive hardware and software that connects with multiple platforms. Lightspeed also offers a free trial of its retail software.
Check out helpful system features like:
Compliance and Regulation with Automated Controls and Prompts
The last thing you want is for a clerk to sell a product or quantity to the wrong person. The smoking industry has some of the strictest regulations on the planet. If this is a concern for your business, Lightspeed Retail is a solution that pays attention to details. 
Lightspeed Retail recognizes local and federal industry regulations, which include age and quantity restrictions. Staff will always have access to everything they need to tailor the checkout service to each customer. 
The system features programmable register rules that won't let a clerk check someone out without passing all of the steps. If a product requires an ID, the employee cannot process the transaction without entering specific customer data. This is streamlined by built-in RACS compliance measures and unique customer profiles.
Online e-Commerce to Improve Sales Channels and Drive Revenue
The vaping industry can be private and some customers prefer to transact that way. Lightspeed Retail offers robust features for creating a digital footprint that will drive revenue and increase sales while keeping customer transactions on the down-low. 
Let's face it. It's not easy to build a website and get your business online. It's useful to look for a POS that not only facilitates online sales, but integrates with payment processing, marketing, and reporting features. 
All inventory and locations can be synced to your universal dashboard in real-time. Take special orders for items you wouldn't normally stock with consolidated demand data from all channels. Make use of built-in tools to boost SEO and drive traffic to your online store.
Setting up Your Online Store
A vape shop can select a store theme from a variety of pre-designed, mobile-responsive templates. View, edit, and organize shipment from your e-com back office and link data to your brick-and-mortar. 
Use additional SEO tools to bridge the gap for customers from a digital and mobile experience to in-store interactions. This further engages people and enhances the customer experience.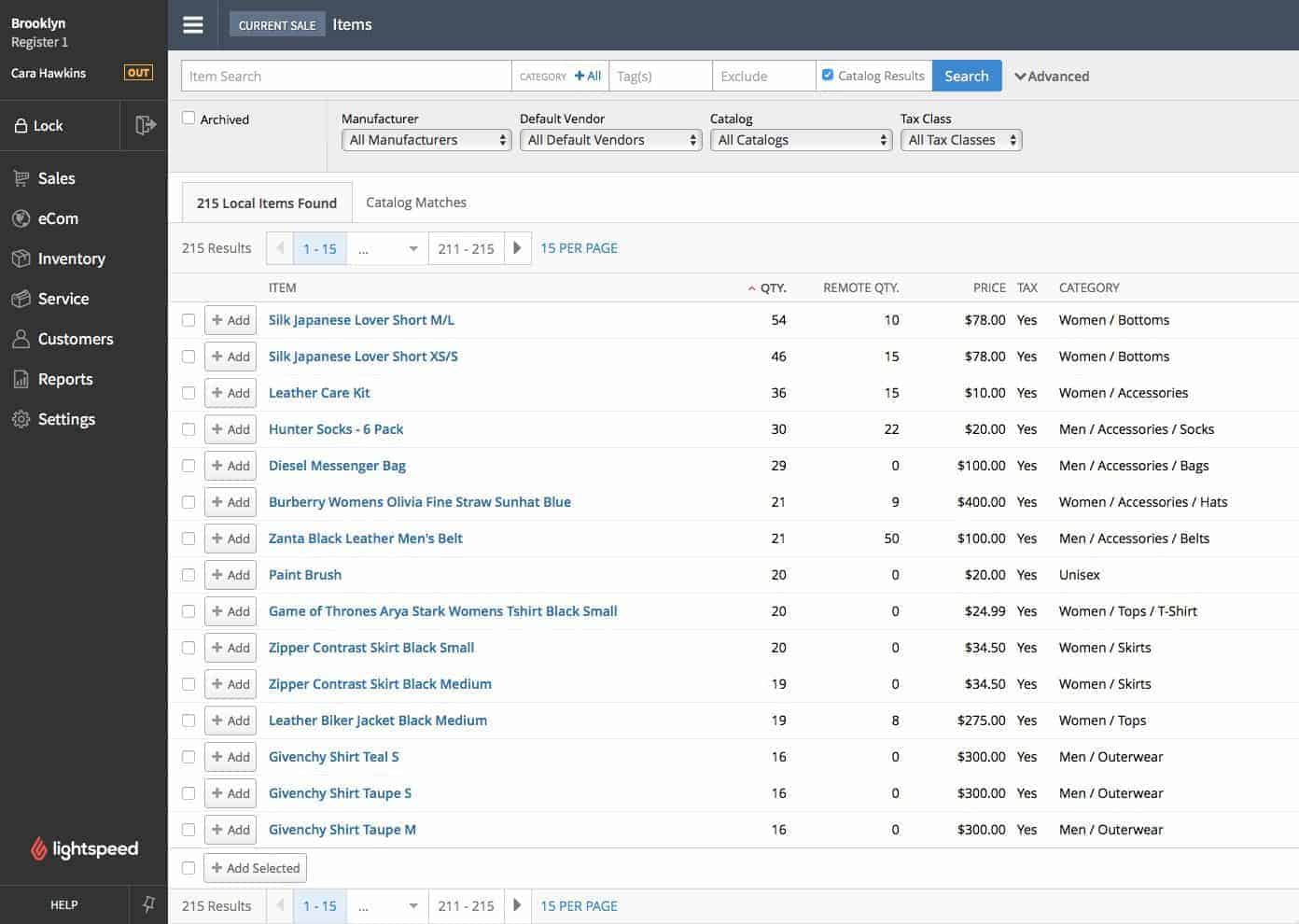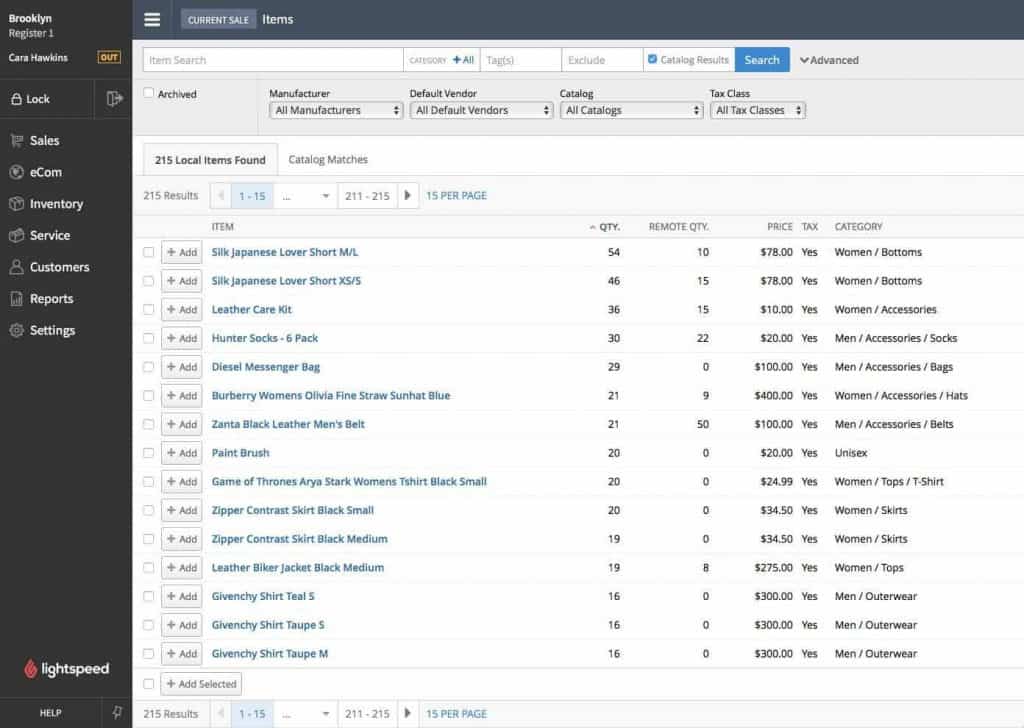 Inventory Tools Designed to Handle Growth and Stay Organized
Lightspeed Retail allows a vape shop to categorize items quickly according to variants like potency, volume, flavor, style, and more. 
Oversee purchasing directly, without the need to log into other systems. Align restocking activities with purchase order demand and organize inventory with custom tags and categories.
Product matrices can be utilized to group multiple product variants like nicotine flavor, content, and size. Quickly import up to 10,000 SKUs with a bulk tool that's easy to use.
Reporting and Analytics that Makes Sense of Your Numbers
Lightspeed Retail lets you take an in-depth dive into data that's captured automatically in the system. From inventory costing to employee data, the brand provides over 40 custom reports for entire visibility across operations. Since the system is cloud-based, you can run any report at any time, from anywhere in the world. 
Think About These Additional Features:
Custom web design with HTML and CSS template editor   

In-depth rewards program with easy-to-use marketing tools

One-on-one training with onboarding, demos, videos, and webinars

Unlimited, 24/7 customer support with a library of on-brand resources

International shipping with automated currency conversions
Get A Free Quote
Buyer's Guide for the Perfect Vape Shop POS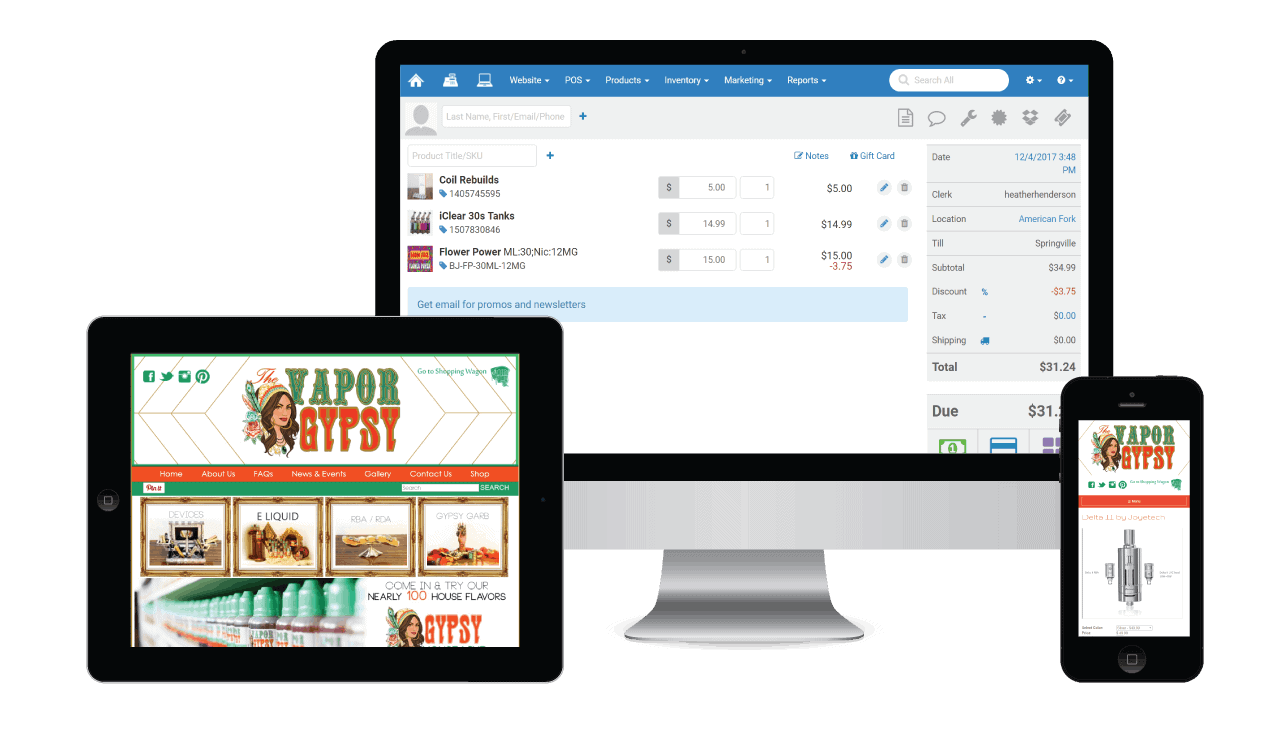 A vape shop is a unique business venture that requires a lot of structure and organization. This is an aspect of the lax industry that many owners don't expect. The sheer complexity of inventory management can have you on your knees in the first weeks of operation.
When you decide that NOW is the time to buy, consider some of these features before taking the plunge:
Cloud-based Technology for Remote Management
One of the primary ways a vape shop gets off the ground is to vend at events and shows. This requires a mobile system that can process payments on-the-go and sync the data later on. 
If you are setting up a pop-up shop or event, you need the means to run payments, collect customer data, and build your marketing list. This means you need software with the ability to operate whether you have connectivity or not.
Inventory Controls for Complex Products with Multiple Variants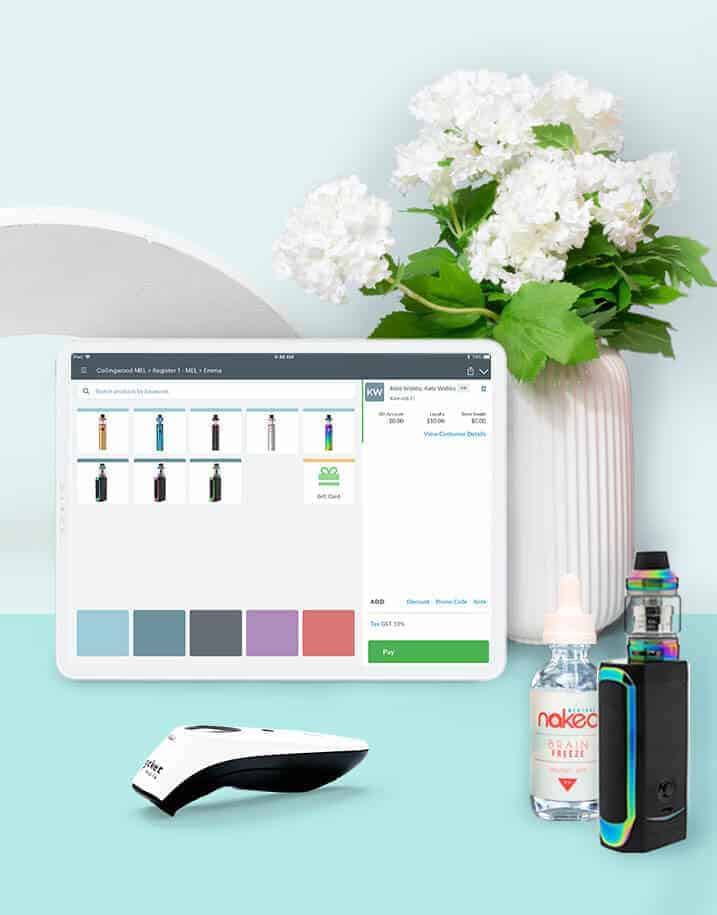 A vape shop has complex product management because every cartridge has a variety of specifications that include flavor, size, style, and volume. To run a business where each item has multiple categories means you need a strong inventory management system that helps you keep track of the details.
Save precious time by automating processes that include replenishment and discrepancy reports. You want a POS system that can be set up to run by itself and only tweaked when key product brands change. 
The platform you choose would ideally supply a three-dimensional inventory grid with product variances that can be managed in bulk. It should alert you when stock is running low and send instant low-level alerts for immediate action.
System Setup That's Simple and Quick
You should look for a point of sale system that's easy to set up and train people on. We aren't trying to reinvent the wheel here, but the POS should do more than a cash register. 
The dashboard must be easy to navigate and it would be nice to have a training mode, so employee education doesn't disrupt operations. The feature suite must be enough to meet your needs, but not overloaded with superfluous tools that get in the way.
Flexible Payment Processing to Broaden Sales Channels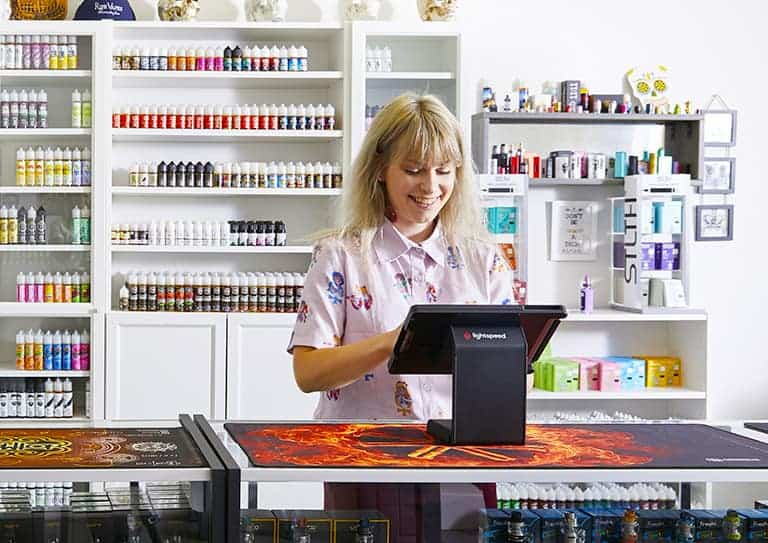 If you want to do stellar sales in today's economy, you need a system that caters to as many payment methods as possible. This includes everything from sliding credit card payments to mobile taps from your smartphone (think Apple and Google Pay), and online sales.
Not only does this make it easier for patrons to purchase items, it drives revenue and creates a level of convenience that clients won't forget. 
It can be difficult to obtain trusted payment processing in the vape industry, as it is considered "high risk." Therefore, it's critical to understand how payment processing works for a POS before you buy it. There are a few ways a brand will charge for processing, which includes:
Tiered pricing

Interchange-plus

Flat-rate processing
Always consider the price per transaction as well. This could make or break your budget depending on volume of sales.
Additional System Features to Look At Include:
Complete system customization with tailored branding and personalized messages

24/7 customer support with live chat, email, and phone

Staff tools to track scheduling, payroll, and performance

Reporting and analytics with real-time notifications and alerts

Third-party integrations with an open API for custom designs
How Do I Know Which Vape Shop POS System is Best?
That's a loaded question, but it starts with your organizational needs. Even if you sell the exact same thing, every business model is unique. That's why you need a solution that's best tailored to your brand and future goals. 
The best vape shop POS systems are feature-rich but don't overdo it. You should begin by compiling a list of your top five pain points. Factors that can affect your decision include:
The size of your business and volume of sales

The budget you set for a monthly and yearly basis

The number of employees and their level of skill

Customer habits, including needs and preferences

Detailed reporting and sales analysis
The best vape shop POS system will give you the tools to oversee complex inventory matrices with multiple variants. You should have in-depth controls for reporting on actionable trends. 
Payment processing must be straightforward and offer rates that are competitive with the market average. Employee management tools should be built into the system with easy reporting on productivity and performance.
Once you have a general idea of needs and wants, take a minute to explore. This guide should be a good start to making an important decision that will elevate your business and drive future growth.  
If you still have some questions on which POS system would best suit your vape shop, check out these top 25 best POS providers and what they have to offer.