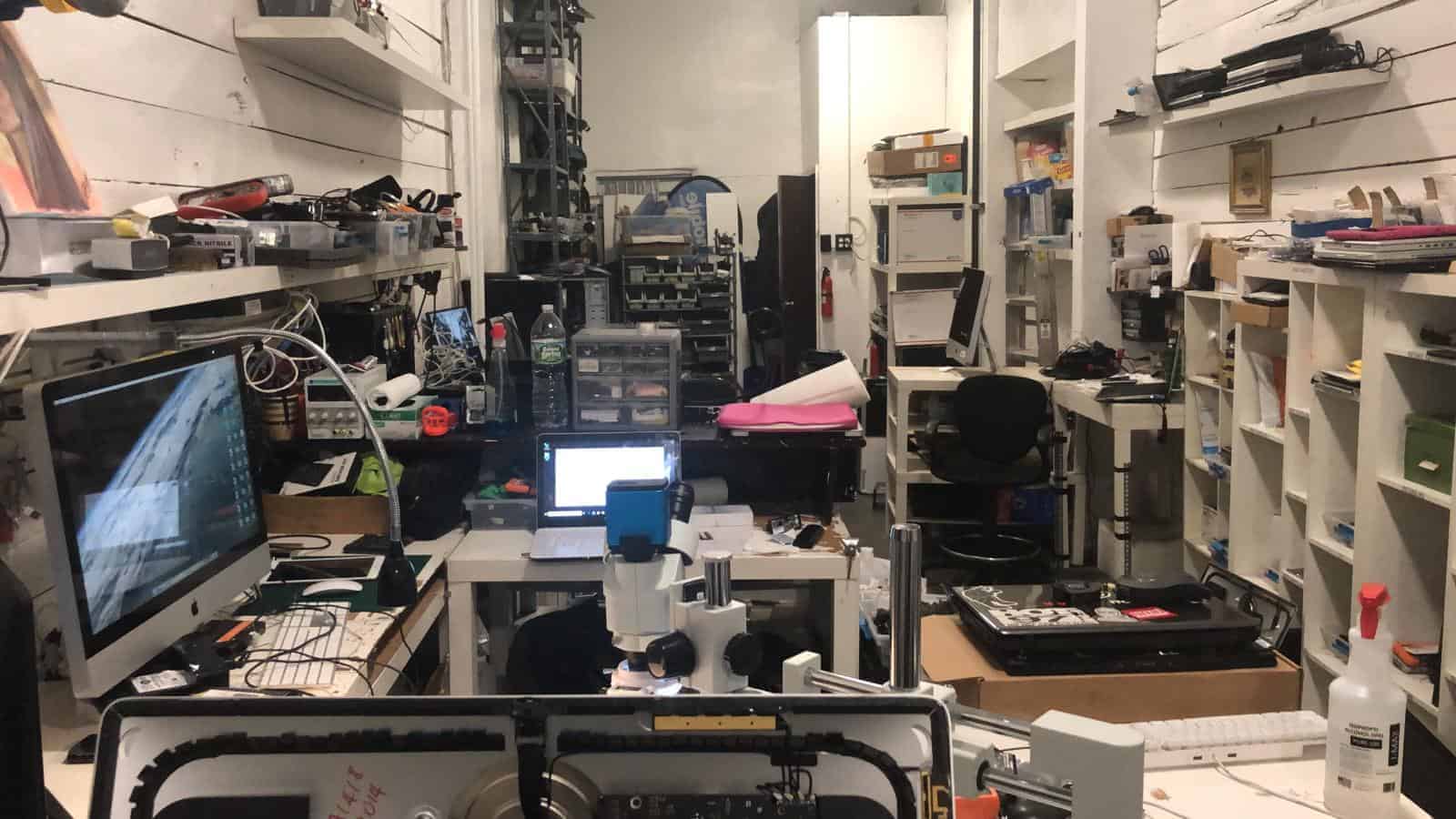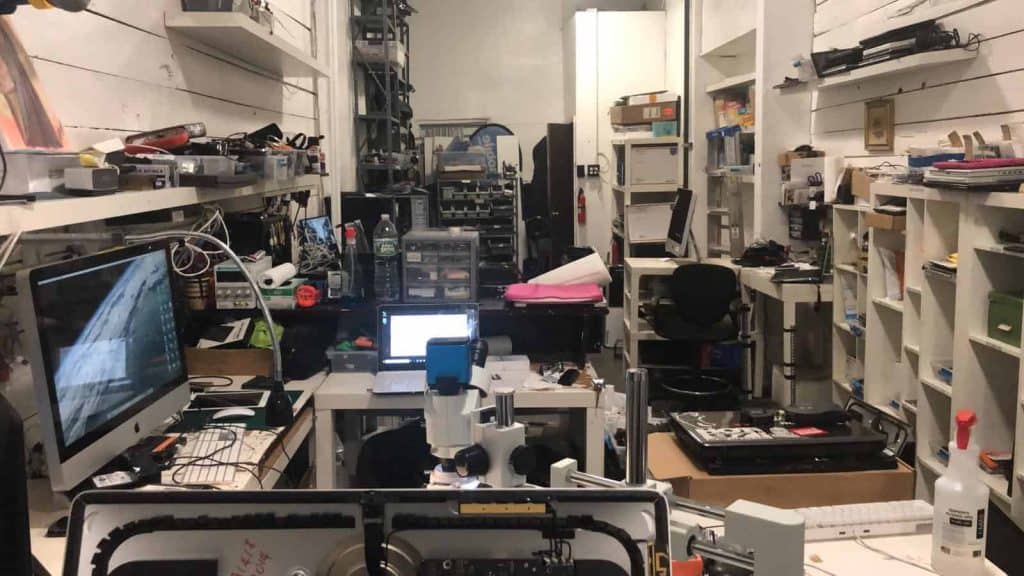 In an increasingly digital and global economy, consumers worldwide need functioning computer equipment 24/7. When it stops working and they walk through your door, are you fully prepared to efficiently handle these orders?
With a $19.4 billion market size, your ability to capitalize on that share depends entirely on the quality of service you offer, and the number of orders you can handle. That's where a computer repair shop point of sale (POS) system comes in.
The best computer repair store POS system will help you process transactions both in-store and online quickly and easily. It will also help you manage your inventory and ensure you are never out of stock.
You'll always want to keep your customers coming back for more, so your POS system should allow you to create and save customer profiles. With these profiles, you can streamline your bookkeeping as well as remarket to keep repeat business coming in.
Out of all the computer repair systems we reviewed, Vend comes out on top. With a combination of integrated payments, automations, customer profile management, and more, Vend provides many features that will streamline your sales processes and bring in more revenue.
But there are many factors to consider when selecting a POS system: the size of your operation, your eCommerce presence, the size and diversity of your inventory, and much more.
That's why we're making it easy to find the perfect POS system for your computer repair shop. Here are the top four that you should consider.
The Best Computer Repair POS Systems & Software
System
Starting Software Costs
Hardware Costs
Key Features

Our pick!

Plans start at $99/month for 1 register
Plans start at $99/month for 1 register
Open platform
for easy multi-store management

Starts at $59/month
Starts at $59/month
Exceptional customer service, and gives you the option of a three-tiered pricing model for its software subscriptions

$75/month for unlimited terminals
Single touchscreen terminals
start at $1899
Simplified automated reporting options to make your paperwork less

Starts at $19/month
Options range from $210-$550
Create your own warranties for your customers' newly repaired items
1. The Best Overall: Vend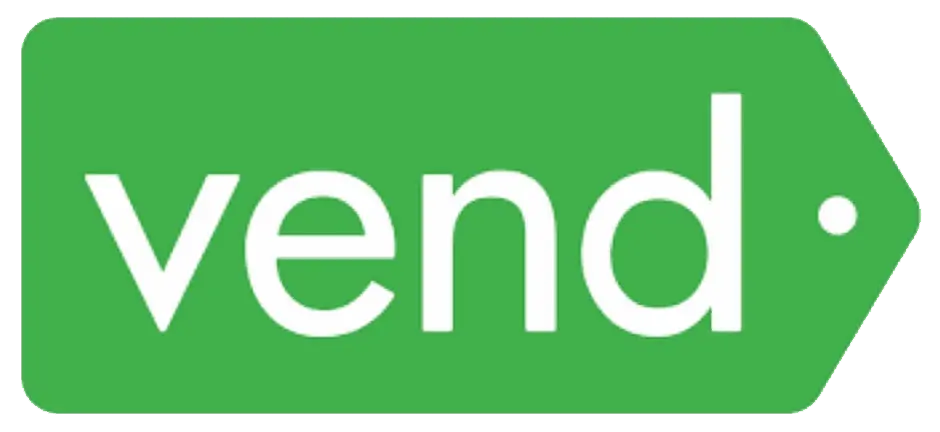 As computer repair shops see higher customer demand in the face of technological advances, POS systems are becoming more and more tailored for the technology repair industry. Vend is a POS software designed to give you a multitude of features that can serve you as your business grows and an easy-to-use interface. With Vend, you're getting a complete package.
How does Vend cater to your needs as a computer repair shop owner? It provides you with an array of features designed to simplify your bookkeeping and save you time.
It also allows for the easy creation of customer profiles, which is important when intaking customers' broken computers and other electronics.
Consider these Vend features that might help daily operations at your computer repair store:
Integrated Payments
In an increasingly cashless world, it's important that your computer repair shop POS system be ready to handle any payment. Luckily, Vend POS offers integrated payments with special rates to make selling your services easier. Vend's integrated payments allow you to streamline your business operations.
With Vend, long gone are the days of manually entering transactions across multiple platforms. This integration feature will save you money because you won't have to pay to monitor and report various transactions.
Customer Profile Management
Vend is designed to support your customers by allowing you to quickly create customer profiles during checkout. Vend allows you to capture their customer data and store it in their profile alongside their purchase history and account balance.
You can also easily transfer those profiles to Vend using a CSV upload. Vend facilitates a transfer of customer data so that you'll be ready to service any and all returning customers.
Vend POS System Limitations
While Vend is a great POS system for streamlining your computer repair shop operations, its interface does not support commissions. Some users have cited that there is room for improvement on the software's sales tax reporting data.
If you're looking for a POS system that supplies a multitude of features for your computer repair shop, then Vend is the POS for you.
Get A Free Quote
2. The Best Computer Repair POS for Ticket Management: RepairShopr

RepairShopr is unbeatable when it comes to their ticket and inventory management features. Because the developers at RepairShopr are familiar with the unique needs of computer repair shop owners, it is no surprise that their POS system addresses those needs specifically.
RepairShopr is easy to use, offers exceptional customer service, and gives you the option of a three-tiered pricing model for its software subscriptions. This POS is a tried-and-true system in the community of repair shops, be they small or large.
Consider this about the RepairShopr system:
Inventory and Ticket Management:
RepairShopr does have a pretty great inventory and ticket managing interface. RepairShopr allows users to print image-based tickets and create and print barcodes at the click of a button.
This POS software also lets you create ticket lists for public and private progress tracking. RepairShopr is capable of creating customer maps, too.
Given that the RepairShopr POS system was designed to service repair shops, it's no surprise that its ticket management interface is the best out there.
Free Service:
RepairShopr also has a free subscription option. That's right, free. Growing businesses can sign up for a free software plan from RepairShopr that lets you manage 25 tickets and invoices per month.
Marketed as their "Hobbyist" Plan, this free subscription also gets you access to a customer portal and outbound business emails.
Pitfalls of the RepairShopr System
RepairShopr doesn't allow for customer loyalty or gift card management options. With RepairShopr, you will not be able to issue or honor gift cards or rewards program.
If losing those options is worth the sacrifice to you, then RepairShopr is an excellent computer repair POS system. If not, you are more likely to find what you're looking for in Vend or one of our other POS systems.
Get A Free Quote
3. Easiest to Use: CashierLive

Repair shops are often considered small businesses who don't see much traffic at one time. But that isn't necessarily true of all computer repair shops.
Computer repair shops that want to grow their business need a POS system that can grow with them. That's what CashierLive was designed to do. This POS software can make checking out customers a breeze and training employees a piece of cake.
Why you might want to think about CashierLive POS:
Perfect for Beginners
Sometimes, the biggest hurdle facing any POS system is its usability. Luckily for CashierLive, its interface is intuitive and easy for even the most basic beginner to understand. Most companies reported how easy it was to train their customers to use the software. Now you can hire anyone you like because CashierLive is just that simple.
Multi-User Capabilities
CashierLive is unique in that it allows business owners to have multiple cashiers logged in on different registers at the same time. If you routinely have multiple cash registers open at your place of business, CashierLive makes it easy for each of them to process payments.
With CashierLive, you can put multiple people to use at once with no downtime on the registers.
Multi-Device Capabilities
Not only does CashierLive allow you to employ multiple registers at once, but it allows you to use multiple devices should your business require them. At the same time that an employee rings up a customer on the register, another employee can check out customers on an iPad while on the floor at the store.
CashierLive POS System Shortcomings
Unfortunately for your growing business, CashierLive does not have the capacity to manage eCommerce. If selling computer accessories online is an essential part of your daily business operations in addition to in-store computer repairs, CashierLive POS system is not the best fit for you.
Get A Free Quote
4. Best POS System for Creating Warranties: Nucleus

Nucleus is a POS system tailor-made for technology shops — computer repair stores included. This system recognizes the importance of efficient ticket and inventory management in keeping your customers and employees happy.
Nucleus provides a variety of features that will improve daily operations at your computer repair shop. This includes a customizable in-store repair interface, quick transactions, and custom buyback templates.
If you need a POS for your computer repair store that allows you to customize multiple facets of the interface, then consider Nucleus.
Create Customer Warranties
Whether you offer warranties on new items or on the repairs you complete of customers' damaged items, Nucleus can keep track of them for you. The system's robust warranty-issuing capabilities take one more thing off of your shoulders.
Nucleus allows you to create your own warranties for your customers' newly repaired items. Simply choose the length of the item's warranty within the software and it will pull up the details of the customer's warranty, including how much time is remaining.
Nucleus POS system also uses special inventory tracking to let you know when an item has come in or left the store.
Parts Ordering Interface
On the occasion that a customer has a specific repair problem that can't be immediately addressed, Nucleus has an easy-to-use parts ordering interface that will save you and your customers valuable time.
When creating your order ticket, Nucleus will send an alert if the part needed to complete the computer repair is out of stock before providing options to create a "Parts Order" form.
Once the Parts Order has been sent, Nucleus provides order tracking on the parts so that you will be notified when they ship from the distributor and when it is scheduled to be delivered to your store.
Nucleus POS System Downsides
Nucleus POS system provides some great functions that will undoubtedly help your computer repair business stay on top of its orders.
That being said, the Nucleus website from which you order the POS system is full of dead links and blank pages. This makes understanding the full capacity of the system rather difficult.
Get A Free Quote
Before Choosing a Computer Repair POS System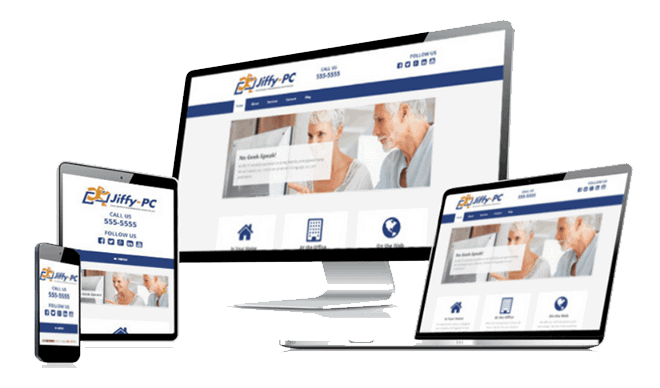 Computer repair shops need to be able to keep an accurate account of inventory into and out of the shop. Customers check in their broken computers and check out their repaired device.
With a POS system in your shop, you'll be able to create personalized customer profiles so that items stay closely tied to their correct owners.
When considering which POS system to purchase for your computer repair shop, consider some of these important functions:
Streamlined Inventory Interface
Nothing can destroy the credibility of a computer repair shop faster than losing track of a customer's broken device. A POS system with intuitive and fast inventory management functionality virtually eliminates this possibility.
Inventory management is also just as important when it comes to any computer accessories your computer repair shop may sell. You can free up time for yourself and your employees with a POS system that manages in-store inventory for you.
Software with a developed inventory management system will give you a leg-up over your competitors.
A streamlined interface is essential for any POS system. It should be easy for cashiers and managers to understand, and should be fast enough to process sales quickly. A POS system that is difficult to learn or complicated to use will decrease employee satisfaction and waste time that could be better spent elsewhere.
Invest in a system with built-in data analytics that can help you spot trends, capitalize on opportunities and make informed business decisions. It should give you hard data on inventory levels, which products are selling or not, your customers' purchase histories, and your staff's performance.
It should have an intuitive interface that makes it simple for employees to adjust menu items and prices, or change a daily special without calling support. It should also be able to make changes without having to reboot the computer.
In addition to an intuitive interface, a good POS system should have a customer relationship management (CRM) component that helps you manage customer loyalty and keep track of marketing campaigns. It should also let you create customer profiles that store and sort all of your customer information in a central location.
If you plan to expand or open new locations, it's important that your POS system can handle new payment types, including NFC-chip-equipped credit cards and digital solutions like Apple Pay. These aren't yet widespread, but they are becoming more popular as consumers continue to move away from traditional payment methods.
Whether you're starting from scratch or replacing your existing system, a quality POS should have a straightforward and intuitive interface that takes minutes to learn and use. It should also have a robust support structure to ensure that your needs are met.
Painless Ticket Management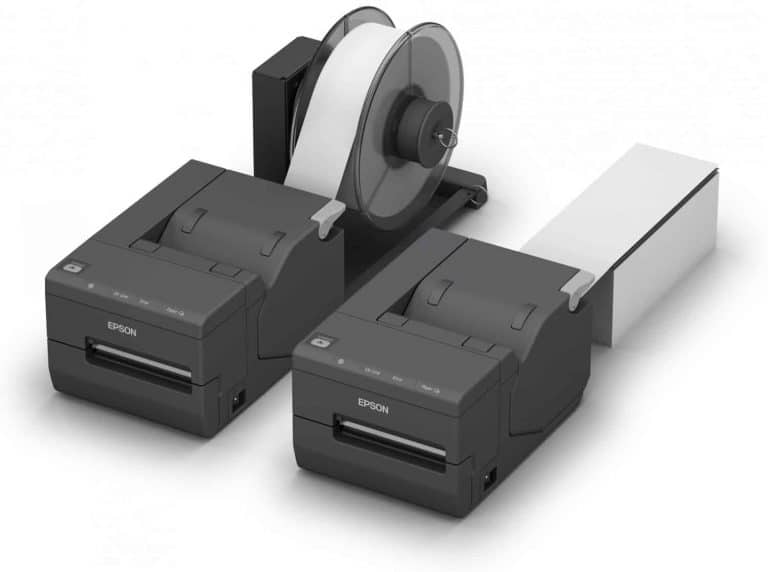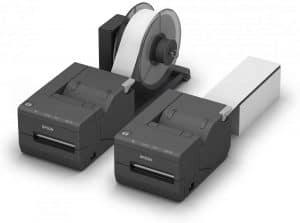 As a computer repair shop owner, you understand that your business cannot run without tickets. Tickets allow you to track the extent of your customers' repair needs for testing and diagnostics.
A good computer repair shop POS system will be capable of creating tickets for items that require simple fixes as well as for devices that need a greater deal of attention.
Create Customer Profiles
Depending on the location of your computer repair shop, you may see the same clumsy customers on a regular basis. A POS system that allows you to create customer profiles can help you track multiple repairs on the same device over the course of your business operations.
Customer profiles also allow you to better manage any warranties your customers may purchase from you, and they allow you to communicate with your customers directly via their linked email addresses.
Manage Costs Across the Board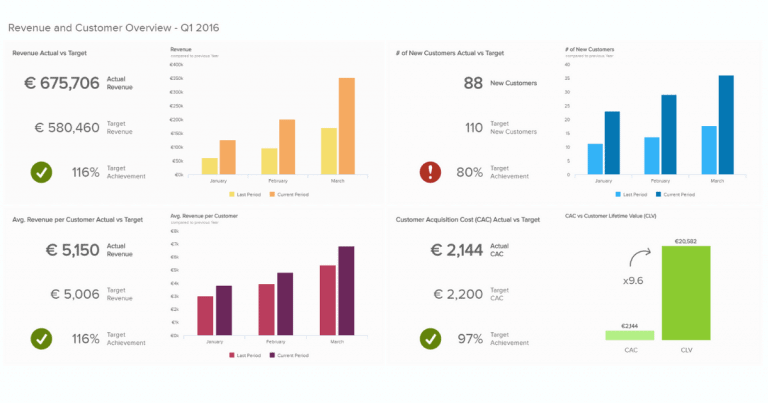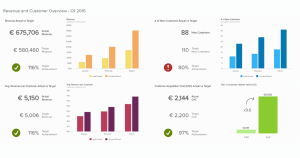 At the end of the day, what is most important for any business — computer repair stores included — is that they cut costs to increase profits. A POS system that synthesizes detailed reports to show expenditures and revenues is crucial to the success of your computer repair shop.
Our Final Verdict
The POS systems discussed above each have unique specifications that make them well-suited for a computer repair shop environment.
Whether you manage a large, mid-sized, or small-scale computer repair business, you'll want a POS system that manages tickets and inventory. Also, customer profiles and the generation of comprehensive reports. This way, you can manage your business' finances much more easily.
A Conclusion is the last part of your paper and it provides closure to your reader while reminding them of the main points of your work. It is the place to restate your thesis, clarify your point of view and suggest future research on your topic.
The conclusion of your essay should address the research question you set out to answer in the introduction. It should also explain how your findings have opened new lines of inquiry or triggered discussion that has been unexplored previously.
Customer profile: Having a complete understanding of your potential customers' profiles will give you a better grasp of their needs and goals. You can then tailor your marketing strategy to target these groups, and ensure that you meet their short- and long-term objectives.
Adequate reports: When writing your conclusion, make sure that you include adequate reports that can help your readers understand the significance of your findings. This includes information such as financial forecasts, sales expectations and overall growth predictions.
Conclusion with a personal touch: In some essays, the writer may want to emphasize their own feelings about the issue being discussed or a personal connection between the topic and their own life. This type of conclusion can also be effective, as it can encourage your readers to take the issue seriously and make a positive change in their lives.
The clincher: Your essay's conclusion should provide a strong sense of closure to your reader while resonating with their emotions and thoughts. It should also leave them with an intriguing thought to ponder upon.
Computer repair shops have unique demands that require a tailored POS system solution. This solution must meet your needs, and the needs of your customers. That means fast service and accurate inventory tracking.
In the end, the right POS system for you is the one that fits into your existing business model seamlessly.
Related Reviews: