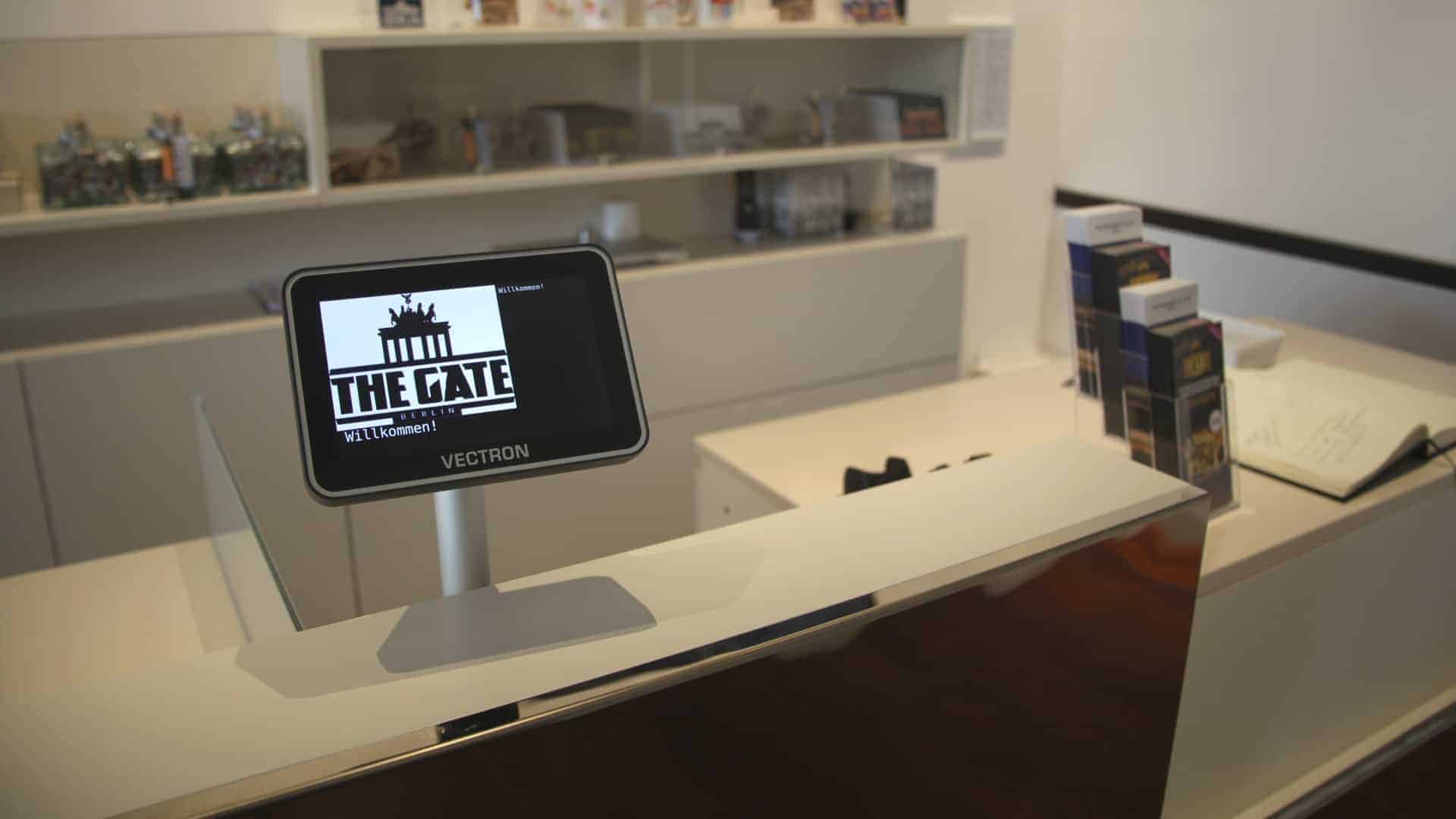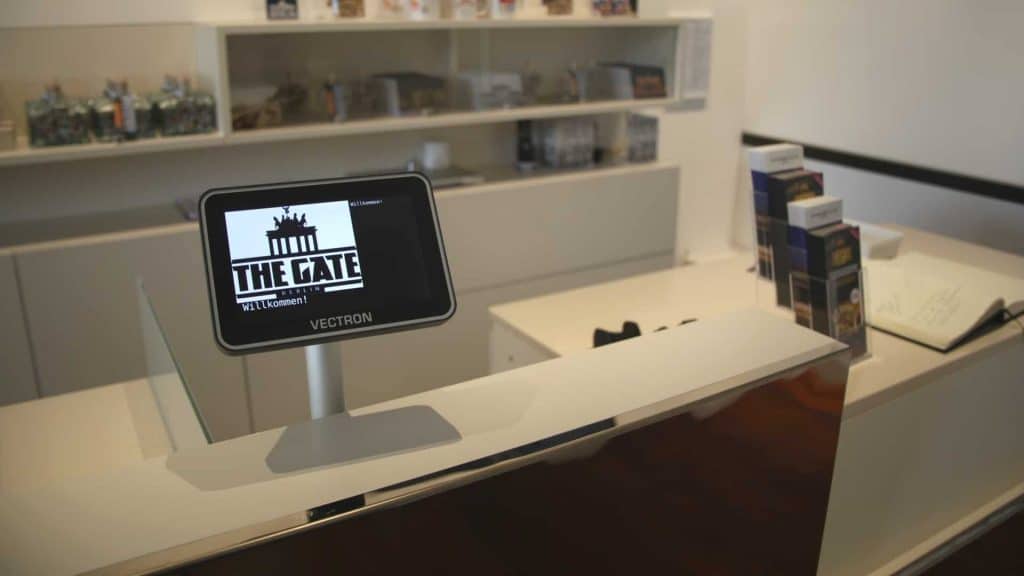 A museum business poses various challenges, including managing long lines, increasing sales and customer experience, as well as managing inventory. Additionally, this type of attraction business requires an advanced admission ticketing or membership system.
By using a museum POS system, you'll be able to manage your business in real-time and know how many visitors are currently in your museum. If you have multiple locations, you can review the activity for each location at the same time.
Running a special promotion that you wish to track? Get notifications for specific visitors with data from the point of sale system. Additionally, use customer loyalty features increase your brand awareness and stay in touch with current and prospective visitors.
After extensive research, we found Korona POS to be the best museum store POS system. With detailed membership and event management, ticketing software, and time tracking, this all-in-one solution has every single feature a museum operation needs.
Let's dive into top rated museum POS systems, solutions that'll help you automate tasks like tracking high-end inventory, accounting, ordering, and more.
The Best Museum POS Systems
POS SYSTEM

HARDWARE COST

SOFTWARE COST

PROCESSING FEES

Call-in Quote

$49/month per terminal

Depends on preferred gateway

$69/month

Unlisted

Unlisted

$149/mo. for software and hardware bundle

Hardware and software
start at $149/month

2.4% + $.15 per
transaction
1. Best for Customer Management: Korona

KORONA offers museums an all-in-one POS solution, including membership services, online ticketing, gate admissions, self-checkout kiosks, donor management, gift shop retail, QSR/food truck management, and event services. Together, the point of sale can serve every aspect of a typical museum operation.
FEATURES
Online Ticketing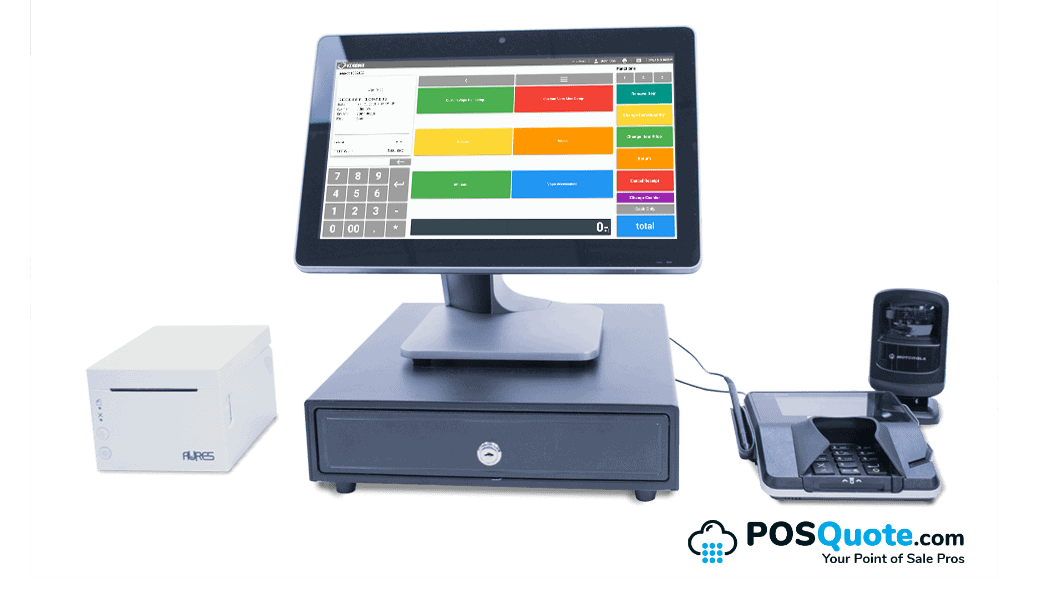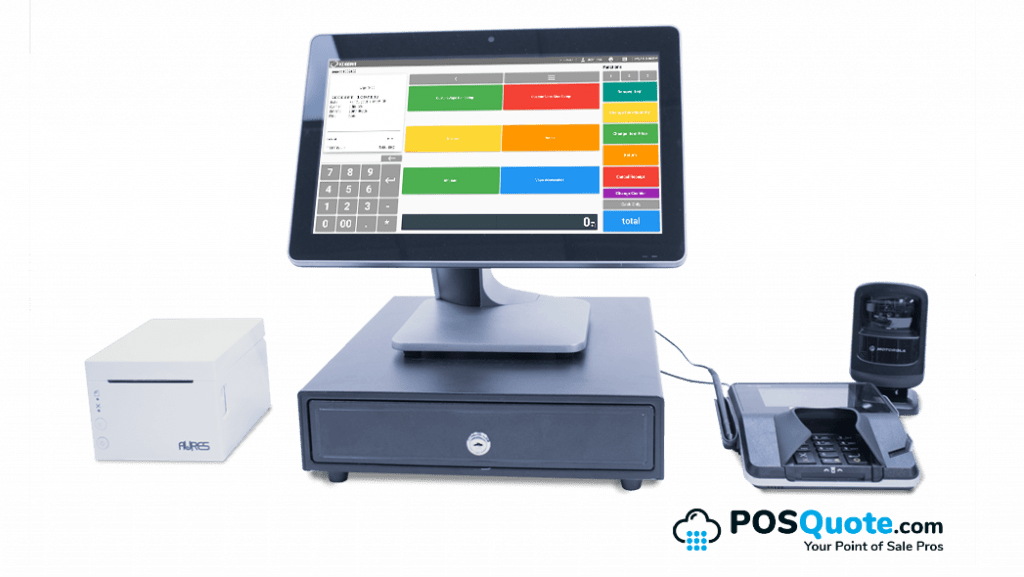 Guests can reserve tickets online through KORONA's smart reservations calendar. It's easy to set capacities by the day or time, helping to keep limits on crowds and improve the customer experience.
Admissions
In-person ticketing admissions can be operated with handheld scanners, mounted self-scanning devices, or turnstiles. Printer integrations allow museums to print traditional tickets, plastic cards, wrist bands, and more.
Kiosks
Self-checkout kiosks minimize wait times and allow guests to buy and print their tickets themselves.
Retail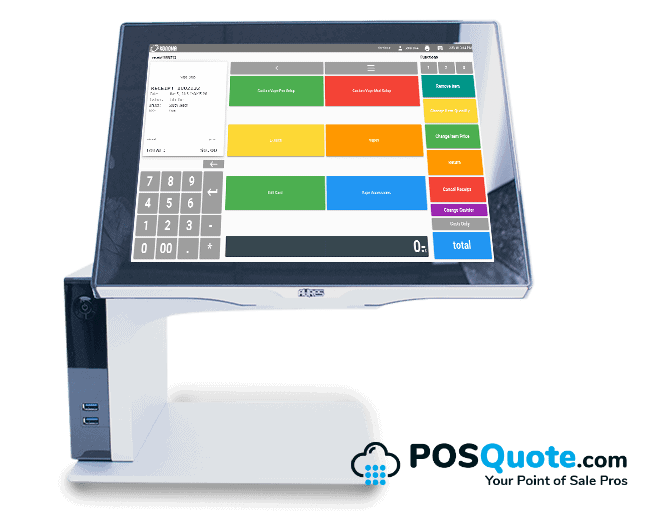 On top of ticketing services, KORONA offers retail software for gift shops. This allows museums to keep all operations under one umbrella.
With inventory management and product analysis, running a gift shop at the museum or online is simple.
QSR and Dining
The same goes for all food trucks/kiosks, take-out, and QSRs. The software offers vertical-specific features to make this part of your business run smoothly, too.
Events
For all special exhibits, events, and shows, KORONA makes planning easy. All tickets can be uniquely printed to allow entry to only certain parts of the museum.
Memberships
Sell memberships, season passes, or other special deals both in-person and online. Setting unique pricing and promotions is simply, as are group rates, school groups, and special events.
Docents
The software also helps manage your staff. With a real-time docent calendar, museums can schedule their staff appropriately and make sure all tours are on-time and organized.
Donor Management
KORONA integrates with Donor Perfect so museums can manage their donations through the POS system in addition to all sales and inventory.
Get A Free Quote
2. Best Museum POS for Customer Support and Retention: Bepoz

Want a museum POS that handles customers and ticketing better than the rest? This means linking promotions and discounts with reporting, membership, and seasonal trends. This is where Bepoz POS shines.
If your museum is plugged in to your community, then this is the POS for you. It easily supports seasonal promotions and special sales targeting members and regular guests. If you want to build a community and convince people to join your membership program, let Bepoz help.
Here are some of the reasons your museum will benefit from Bepoz POS:
Memberships, Discounts, and Promotions
Membership programs aren't just about annual fees. They are about repeat business that you bring in with specials, events, and sales. This is even more true for museums that use special events to keep business up.
With Bepoz, you can tie membership and ticketing with special promotions easily. Link these promotions with gift shop sales and online ticketing sales to really bring people in.
Cloud and SaaS Features
Bepoz is also totally cloud-based, which means that so long as you have an internet connection, you are up and running. Furthermore, you can link the disparate parts of your museum (gift shop, cafe, online shop) with online cloud support
With Lightspeed, you can do all of this from a single interface. What's more, Lightspeed offers customizable reports so you can track performance in real-time, when it counts. Bepoz also offers a ton of custom hardware custom-built for POS use that includes scanners and custom printers.
Limitations of the Bepoz POS System
Even though Bepoz is a SaaS platform, it does put its own hardware first, which can limit your choices. Customers also complain about a lack of customer service and training when signing up for Bepoz.
Get A Free Quote
3. Best Reservation & Ticketing Software: NCR


While we've talked a lot about memberships and ticketing, there are other considerations for museum POS systems. Other considerations include working through busy lines quickly (especially in the busy season) and online commerce.
The NCR POS hardware platform provides a variety of options for any business, from restaurants to retailers. Its robust features and customizable options make it a popular choice. Moreover, the system is also available in Android and iOS versions. This company's POS system is highly recommended for restaurants, cafes, and retail stores, and is available for both business and personal use.
The company offers two plans for its users: Starter and Premium. Each of these plans includes the NCR POS hardware and a two-year service contract. However, the pricing structure is nebulous. Moreover, you'll need to purchase an iPad, and other necessary hardware to make use of the NCR POS system.
Whether you're a small shop or a large chain, the NCR POS software can help you meet the needs of all your employees and customers. The system offers a comprehensive set of options for all aspects of running your business. It includes cloud POS software, integrated POS terminals, mobile POS, and web-based services.
NCR's Advanced Checkout Solution (ACS) is specifically designed for the needs of high-volume checkout environments. It helps increase customer retention, improve labor productivity, and adapt quickly to a changing business environment. It is scalable and runs on multiple hardware platforms, including NCR's newest POS terminals.
NCR POS provides both. This POS streamlines online and offline selling and ticketing to make your sales easy. While some may think sales is a dirty word for museums, this POS provider knows that you need to sell goods and tickets to keep the doors open. NCR provides the tools to do just that.
Online Ticketing and Payment Processing
Online ticketing is the new way of selling tickets for museums these days. With more people shopping online, they like to buy their tickets online before they get to their destination.
Even more so, they want to be able to buy things like specialized gifts online. More and more gift shops are opening online stores, which means that need more eCommerce functionality. This same should go for your museum gift shop.
With NCR, you can enable online ticketing easily with the NCR Counterpoint system. This provides a common interface for online and offline sales, streamlining the entire process.
Reservation Management
While we are on the subject of online sales, you should consider reservations a top priority for your museum.
If you offer specialized tours or events that are not open to the general public, that means that people need to pay for a seat. This also means that they need to make reservations. With the Counterpoint Reservation and Ticketing modules from NCR, you can streamline this process right on your website.
Since you can do this, you can increase your online visibility by using branded web pages that serve as landing pages for your reservations. This way, you always have a professional look to all your online offerings.
NCR POS System Downsides
While many of these functions are great, anything above and beyond this will most likely require expensive add-ons. While the central POS system itself is relatively cheap, the modules can get pricey.
Get A Free Quote
Before Choosing a Museum POS System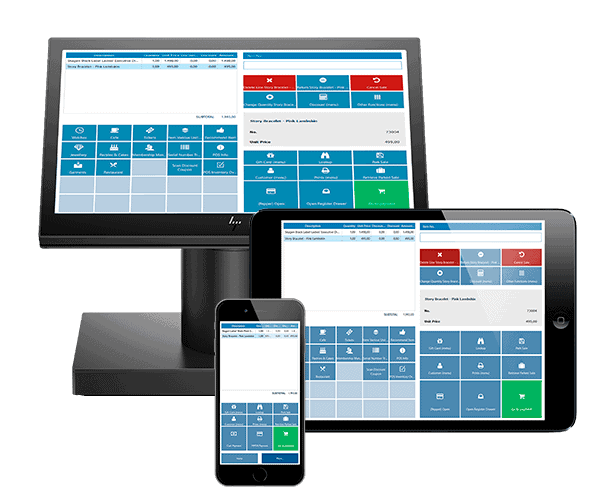 Museums are special places, and they don't run into the same needs a restaurant or a retail store. However, they do contain some traditional stores–like cafes and gift shops–that makes finding a one-stop-solution difficult when it comes to museum POS systems.
When on the market for a POS system for your museum, consider some of the following necessities:
Sell Tickets Wherever Customers Want to Buy
Your museum should be in the business of selling tickets. You want people to come in a view your exhibits, and pay to get in. Even if you receive some support from local government funding, you probably need to make up the money with ticket sales to stay in business.
Luckily, museums often sell themselves, if you make it easy. Offer classy and professional ticket purchasing avenues on your property and online. A quick and painless ticketing process at the door will make your guests happy. Online shopping that is just as easy will make them twice as happy.
The Internet is an incredible place to sell tickets, but you have to make sure you use the right platforms. First of all, you need a website. Whether you want to use HTML code or a WordPress plugin, you must have a website where potential customers can find your tickets and purchase them.
Another great tool is MailChimp. It works by integrating with your website to collect emails and send out updates and promotions. Make sure you craft your emails so that they entice potential buyers and include a call-to-action button so they'll be compelled to purchase.
Adding a countdown clock to your event ticket website can also help increase ticket sales. By showing a countdown clock, visitors to your website will have a better idea of how long they have to buy tickets. A countdown clock is also a great way to emphasize a specific date.
Streamline Tickets and Traditional Shops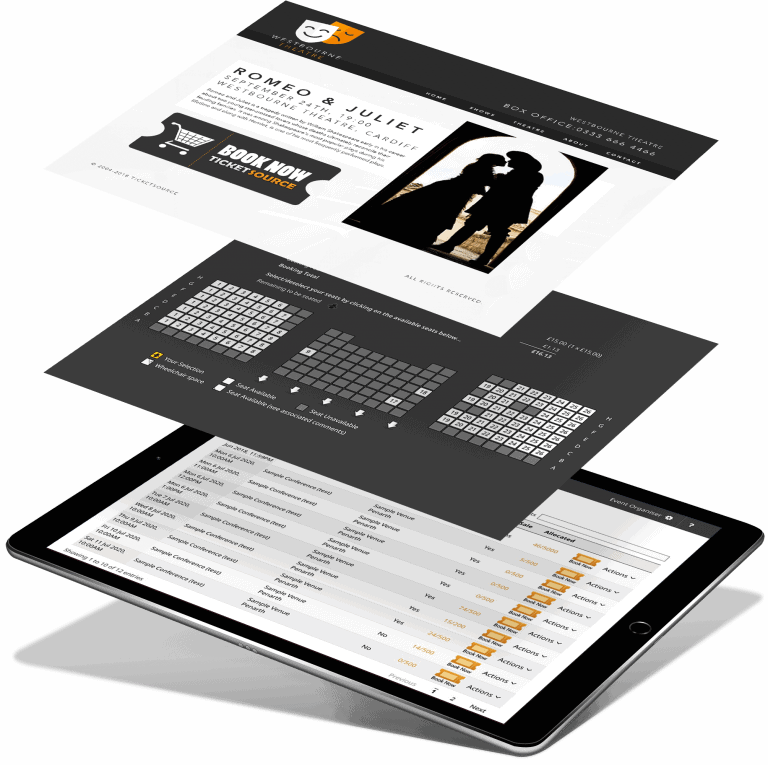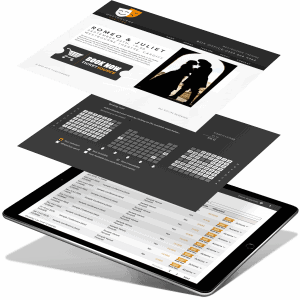 Chances are that your museum sells gifts and keepsakes as part of a gift shop. You may also include some sort of cafe or coffee bar for people to relax in while having a drink or some lunch.
A good museum POS can bridge the gap from museum ticketing to retail and restaurant sales. This POS should also be able to handle basic inventory.
Include Special Events
Special events are the lifeblood of museum sales. Special exhibits, new items or inventory, and professional speakers should be coming through your museum all year. Your POS systems should support ticketing and membership for these events, as well as offering ways to promote them.
Also consider seasonal promotions as part of this deal. Make it easy for people to know about specials and make them want to come in with easy purchasing for all events.
Support Memberships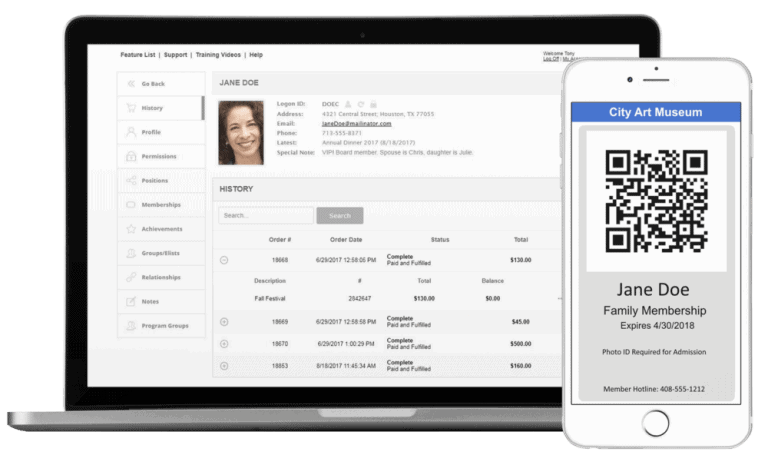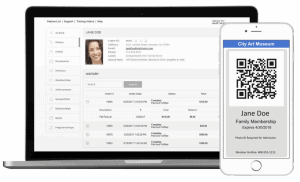 Long-term members pay dues, which can support long-term efforts for your museum to grow. Retail POS system cannot store membership info, print specialty member receipts and membership cards, and more. Furthermore, this is where meusem POS comes in.  In addition, you should be able to track members and offer special deals based on length and tier of membership.
Our Final Verdict
Museums are pretty special, but they also need a lot of the same things other places do. Handling long-term members and ticketing are just a few of the things at the top of this list.
The POS systems discussed here, however, can usually fit a niche that you need. Whether you need advanced ticketing and member management, more extensive inventory management, or streamlined eCommerce purchasing, there is probably something here for you.
Just make sure to consult with the company beforehand to ensure they fit your business model. The most important part of choosing a POS system is that it fits your specific needs.