Whether you are running a taproom, brewpub, or micro-brewery, it's a business model that requires precise technology. Every ounce, pour, and keg must be measured and served perfectly. Guests anticipate high levels of customer service and they're looking to be rewarded.
A reliable brewery point of sale system is needed to get ahead of the competition. By using a digital menu, you can display your best-selling beers or other merchandise. And, with the right hardware integrated, you'll be able to serve customers anywhere; at the bar, patio, or the dining room.
After extensive research, we believe Vicinity Brew is the best brewery POS system. This is due to its software functions for retail, online ordering, fulfillment, shipping, and delivery. This POS system also lets you run tabs, keeps your taproom stocked, and integrates with various business apps. Ultimately, it is the most complete end-to-end brewery management system. 
With many operational challenges in the beer industry, your POS system should offer quality control, security, and compliance. This means age verification features, robust inventory management, and in-depth analytics to monitor your sales.
The right POS system provides a simple solution while protecting your business. Look for a system that pre-authorizes a customer card and offers loyalty programs to keep them. Additionally, choose a solution that offers contactless self-service by letting customers pay with their mobile devices.
With the craft beer culture on the rise, it's time to employ a brewery point of sale solution in your business to stay ahead of the game. Let's take a look at our top brewery software picks.
The Top Seven Brewery POS Systems Today
1. Vicinity Brew – Best Overall Brewery POS Software
2. Brew POS – Best Brewery POS for Craft Beer
3. Arryved – The POS for Experienced Support
4. Upserve – The POS for Menu Intelligence
5. Lavu – The POS for Inventory and Merchandising
6. Rezku – The POS Platform for Streamlined Integrations
7. Revel Systems – The POS System for Customization
The Best Brewery POS Systems
System
Starting Software Costs
Hardware Costs
Key Features

Quote based
Quote based
Estimate inventory capital and securely plan capacity enhancements

Unlimited is $399
Additional hardware is available at various costs
Designed to create a highly organized work environment

Quote based
Quote based
Highly experienced customer support team from former brewery owners

Starter package $59,
Pro is $199, and the Enterprise is $359
Average installation is $1,700
In-depth analytics and reporting on sales trends and inventory

Starts at $69/month
Starts at $899
Tab preauthorization to streamline workflow

$79 for single license
Additional hardware available at various costs
Beer-centric integrations with brewery management strategies

$99/month per terminal
Onboarding and installation start at $649
The first ever POS system for iPad
1. Vicinity Brew – The Best Overall Brewery POS System

Vicinity Brew is the type of platform that was inspired by brewers. The program's specific functions integrate with all aspects of a brewery to improve operations, drive smart growth, and produce better products.
The software is flexible and connects departments across multiple verticals like:
Sales
Production
Finance
Distribution
From managing raw materials to a complete cost breakdown, the platform gives brewers the tools needed to meet the rapidly changing demands of the industry.
Administration
The intuitive software solves the common challenges of breweries and is developed to alleviate additional data entry, workarounds, and manual accounting. It empowers staff with centralized data and helps to streamline operations.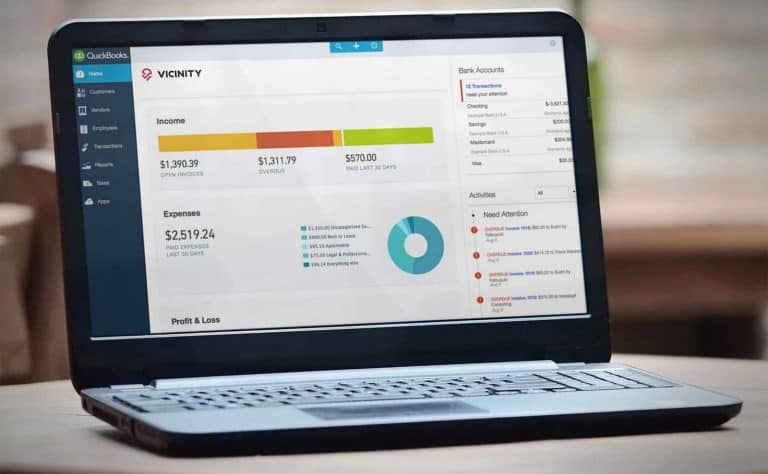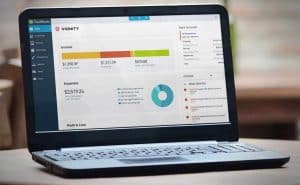 Production
Most systems require a specific job or batch to run bulk production with different packaging. VicinityBrew tracks bulk production runs and incorporates packaging based on batch size. The platform can also map multi-stage production runs and will perform tasks like:
Variable inputs
Log intermediate batches
Report outputs
Log by-products and co-products
VicinityBrew can easily account for variations in process from one batch to another.
Reporting
Supervise all daily operations while accounting for different recipes and multiple batches. From creating a cost breakdown to managing raw materials, you have the tools to gain greater insight.
Meet the fluctuating demands of customer requirements, delivery, quality, and price. Run reports that help to estimate inventory capital and securely plan capacity enhancements. Key functionalities include:
TTB reporting
Inventory control
Production planning
Lot traceability and recall
Excise tax
Scheduling
Get A Free Quote
2. Brew POS – Best Brewery POS for Craft Beer

Brew POS is designed to organize every facet of a busy brewery. System features to keep an eye out for include:
Order Management
Table timers display the last order to always keep tables fresh. Checks can be split by people, items, or seats. The menu has shortcut buttons to facilitate ordering and global modifiers to capture miscellaneous requests.
Track to-go orders and pre-authorize tabs (even with EMV). The dashboard tracks a multi-kitchen printer, bar, hotline, coldline, and expediter. Discount anything at any time as long as the staff has the proper permissions in place.
Smart Analytics
Reports can be viewed on any computer and are broken down by day, week, month, and year. Track employees by:
Time
Attendance
Wages
Schedule
Track sales by:
Department
Category
Levels
End of shift reports print out for shift closes and cash drops.
Get A Free Quote
Staff Management
Set extensive control levels based on seniority. Reopen shifts to correct errors and transfer closed tickets for servers. There are multiple job and payroll types available by individual for easier staff management.
Pre-set custom tip options with delayed tip functionality. Generate reports based on tips and complete server end-of-shift reports at every station.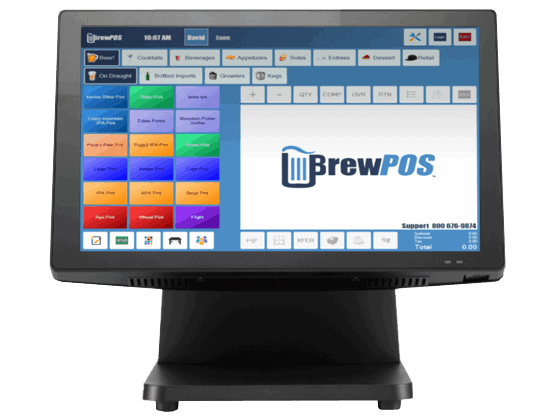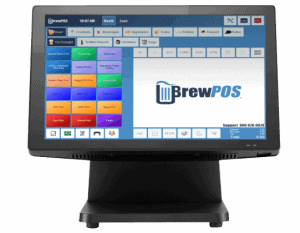 Delivery
Brew POS has caller ID recognition and past order history. Calculate the distance to store and deliver tickets for drivers.
Inventory
This brewery POS allows you to track any and everything with a real-time countdown on screen for specials. Receive, count, and adjust inventory all within one single dashboard. It can be as simple or complex as you want it to be.
Get A Free Quote
3. Arryved – The POS for Experienced Support


If you have just started looking for the perfect brewery POS, Arryved is a key option. The mobile app makes collecting payment a clean and seamless experience for you and your guests. It integrates with both tablets and smartphones and gives the taproom and brewery staff the ability to:
Report and monitor consumer spending habits
Analyze trending sales data
Manage effective inventory control
There are never any shared devices or swapping credit cards. Additional features Arryved boasts include:
Support Team
The brewery POS employs an experienced support team made up of brewery owners, beer tenders, GMs, and craft lovers alike. They understand the challenges and struggles of the business firsthand. This is what makes Arryved such a strong product.
The system comes with immersive onboarding and training from people with firsthand knowledge and experience. The support staff is responsive, dedicated, knowledgeable, and wants to see you succeed.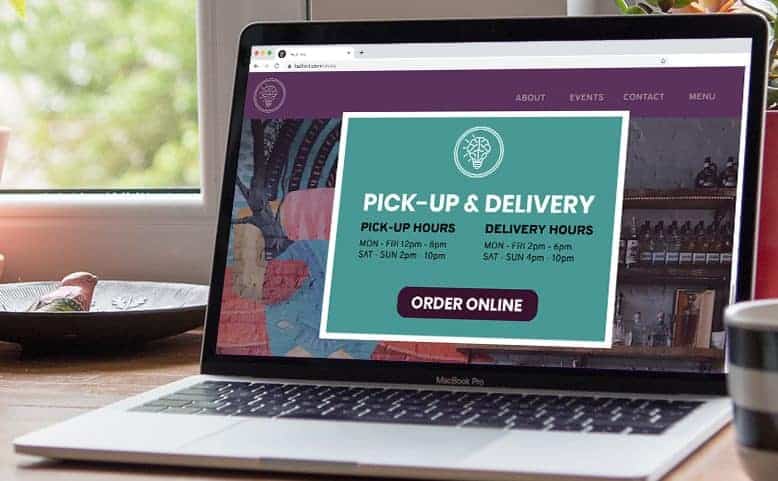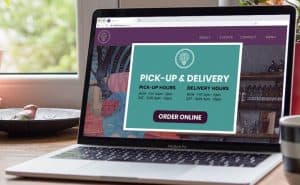 Arryved View
This feature allows a brewery to activate and kick kegs at the touch of a button. The up to date taplist displays are tracked in real-time. Customers will never order a beer that's been 86'd again. You will always have stock.
Arryved Insider
This part of the platform is a built-in loyalty program that bolsters customer retention and keeps guests coming back for more. This helps a business create a community of regulars and loyalists.
Intelligent Reporting
Intuitive inventory controls help with tracking ounces by brand, location, and size. The system has multiple integrations and exports to keep data accessible from anywhere, at any time. Track all orders in real-time to know exactly what guests are enjoying.
Get A Free Quote
4. Upserve – The POS for Menu Intelligence


This cloud-based POS system is built specifically for the food and beverage industry. The feature set is perfect for taproom managers and craft brewery staff. Some key features to keep an eye out for include:
Pre-authorization
Guests will only be waiting for the perfect pour. Deliver a better tasting experience by starting a tab with a single swipe. Customers will spend more time sampling and less time reaching for their wallets.
Menu Intelligence
Do you know which seasonals guests are craving? The Upserve Menu Intelligence feature uses in-house sales metrics and online reviews to create the perfect recipe for success. The system will read into the trends and display the items that will always sell best. There is no human needed for effective menu engineering.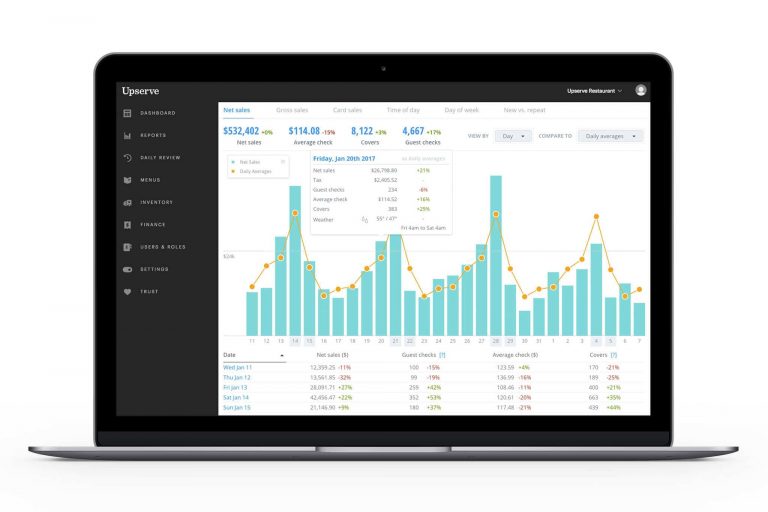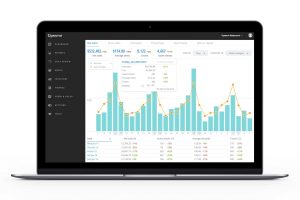 Upserve Live
Whether you're in the back of the brewery or down the road, Upserve Live is the mobile app to manage it all. Track sales exactly as they happen and make executive decisions on the go.
You can also analyze the metrics of a specific event, like a tasting or festival, by comparing the sales to the previous day.
Integrations
Upserve integrates with the most popular restaurant technology that you're already using. Whether it's scheduling taproom staff or delivering accounting metrics, the brewery POS accommodates it all.
Get A Free Quote
5. Lavu – The POS for Inventory and Merchandising


If you run a brewery that deals with retail, Lavu is a great POS platform. Some important features to streamline your operations include:
Inventory Control
Lavu gives you total control of inventory and allows you to track things like:
Vendor relations
All quantities
Purchase orders
Stock levels
You can quickly reorder anything as needed. All merchandise, like beer glasses and T-shirts, are easily scanned and entered into the Lavu system automatically.
Payments
Accept any payment type from cash to contactless and split even the most complicated of checks. The Lavu system is compatible with all major credit card processors in the industry.
In addition, rather than juggle various third-party payment systems, Lavu allows you to manage everything from the brewery POS. The complete integration means every payment that comes in can be handled.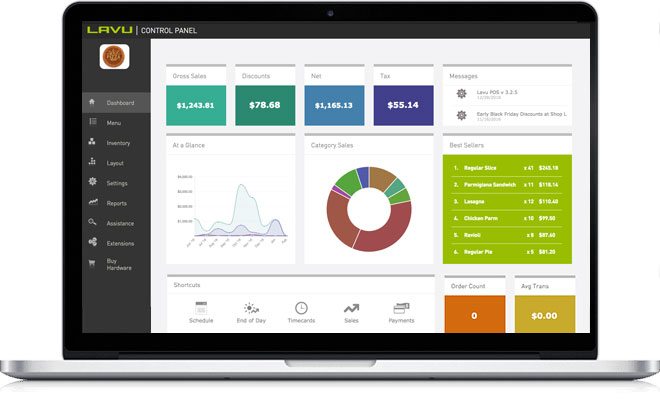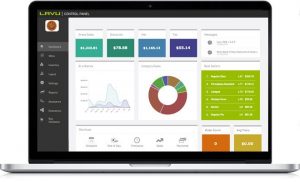 Accounting and Payroll
Facilitate payroll with Lavu's comprehensive labor management tools, which include:
Setting job roles
Pay rates
Access levels
Sales receipts
Invoicing
You can always choose how you want to view the data and in what form.
Mobility
The Lavu app is iPad-based and built for a bustling brewery environment. It cuts down on customer wait times and keeps the orders coming. Staff can spend more time chatting with guests and taking orders on the floor.  
In-depth Reporting
Know exactly how the brewery is doing on all fronts by tracking sales, labor, inventory, etc. All reports can be easily accessed using the Lavu Control Panel. You can drill down to specific details, like what payments were made at which register.
Since the system is cloud-based, all reports are viewable online, any time you choose. Data is collected in real-time and be accessed from any mobile device.
Get A Free Quote
6. Rezku – The POS Platform for Streamlined Integrations


Rezku offers must-have features for a brewery and taproom with automation that beer tenders don't need to think about.
Rezku POS is an iPad-based point of sale solution for restaurant owners. It allows restaurants to create customized menus, manage inventory, and track sales and attendance. Users can customize permissions, so they can monitor all aspects of their business. The software also supports built-in direct response marketing channels. Rezku POS is a great choice for restaurants that are trying to maximize their profits.
The software is easy to use and has a huge feature set. It was developed by a restaurant owner who had extensive experience with the industry. The software is cloud-based, which makes it easy to set up and manage. The system also works offline during internet outages, which is great for restaurants that have more than one location.
Rezku POS is an excellent choice for small to medium-sized restaurants. It can work with iOS and Android mobile devices, and offers a free version for small businesses. It is also compatible with various payment methods. Customers can pay with credit cards, prepaid cards, or Apple Pay. Its customizable interface allows users to create custom menus and manage menus for multiple locations.
Rezku POS can be installed locally or on the cloud, which allows you to access data when you don't have internet access. In either case, your Rezku system will still work, although payment authorization for credit cards may not work without a network connection.
These includes:
Beer-centric Integrations
Rezku allows a brewery to bring specialized practices into the management strategy. Integrations to expect involve:
Inventory control systems
Electronic tap regulators
Scheduling and employee management
Bookkeeping and accounting
Analytics and reporting
There are never any additional costs or fees associated with integrations. These third-party plug-ins allow a brewery to monitor variance and control fluid accounting down to the last drop. Taps can be rotated automatically and digitally maintained.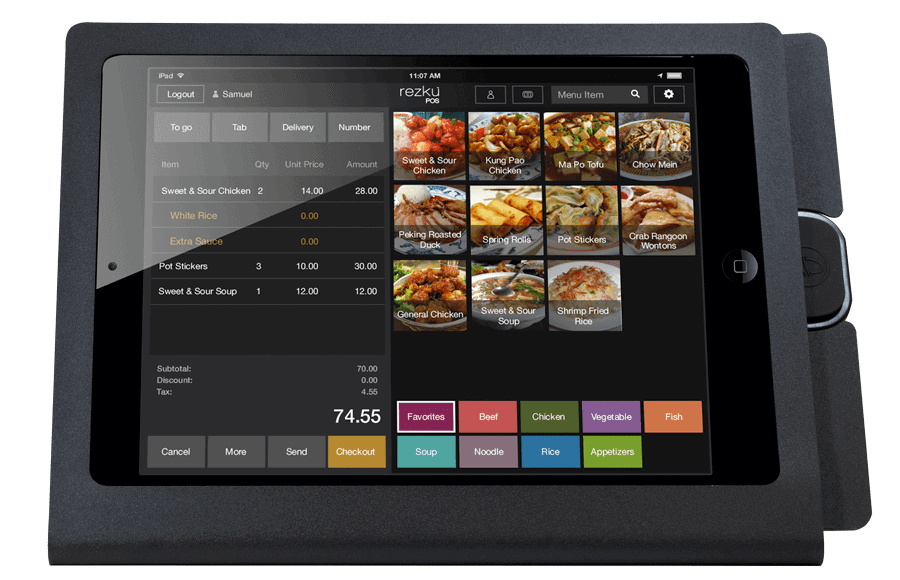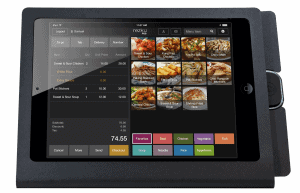 Order Management
Rezku makes happy hour easy with timed pricing adjusts that raise and lower prices throughout the day. Ordering is super simple with on-screen detailed descriptions and ingredients. It includes custom tap-logos, graphic product buttons, and PCI compliant pre-authorization.  Reorders can be done in a single swipe with graphic tab management.
Menu Design
Build unlimited categories, products, and submenus to facilitate navigation. As your tap rotates, you can archive and bring back beers or set an auto-86 countdown. Once this happens, empty kegs are removed from the screen. Online ordering and delivery features are included with the app for free.
Get A Free Quote
7. Revel Sytems – The POS System for Customization

Revel is the perfect brewery POS for people looking to customize. They offer an open API for any business that has a developer on hand. That means, you can make this platform anything you want.
Revel POS is a point of sale system built around the Apple iPad. This flexibility can be beneficial to small businesses, especially if employees are already familiar with the iPad. The system is available in packages for retail stores, table-service restaurants, and even quick-service chains. Although the program is geared towards chains, it can also be used in individual settings.
Among the features of Revel POS is its ability to integrate with multiple payment methods. Moreover, it is flexible when it comes to data management. You can store your data in the cloud or in your existing system. The software also supports different currencies. You can even choose to use cash. You can also use Revel POS offline if your customers prefer not to pay through the internet.
Revel POS has a low monthly fee, starting at $99 per terminal. However, it requires a three-year credit card processing contract. It also requires the purchase of Revel hardware, which is an additional cost. It also requires installation and processing fees, which start at $674. Revel is not the cheapest option, so it may not be ideal for small businesses.
The software has an intuitive user interface. It also allows you to manage your inventory in real time. Another great feature is that it supports multiple payment options, including bar tabs. In addition to this, Revel POS provides managers with comprehensive reporting capabilities. Moreover, it comes with industry-specific software packages.
Key features to consider are:
Dynamic Menu
Build a menu that works for your taproom. Enable order modifications and add-ons with the touch of a button. Maintain complete control over the menu and easily manage beers for multiple locations.
Customer Experience
Cater to guests by accepting more payment types, splitting bills, or holding bar tabs. Delight people with increased payment flexibility. Mobile order-takers and self-service kiosks mean you never lose a customer to long lines.
It also empowers people to help themselves and leaves less room for error. Seamless transactions, gift cards, and easy returns/exchanges are just another way the system enables you to accommodate customers.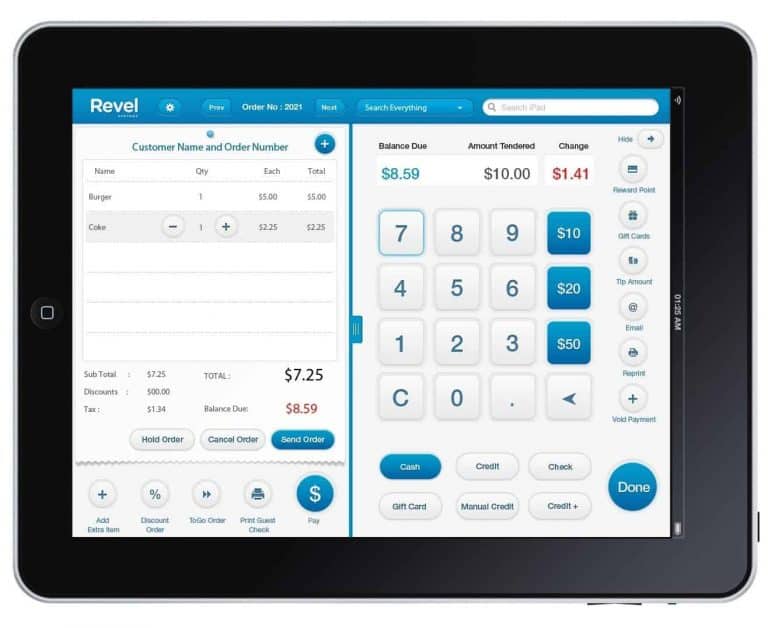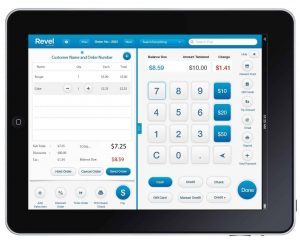 Inventory Management Tools
Whether you run a small taproom or a larger brewery, Revel Systems has efficient inventory management. Control every item, including:
Names
Prices
Ingredients
Images
Quantities are always tracked in real-time, so you never have to tell a paying customer "we're out."
Reporting and Analytics
Monitor your business and collect the metrics that matter. Keep an eye on inventory levels and easily identify your best-selling beer. Draw insight from daily processes and monitor staff productivity.
Get A Free Quote
Buyer's Guide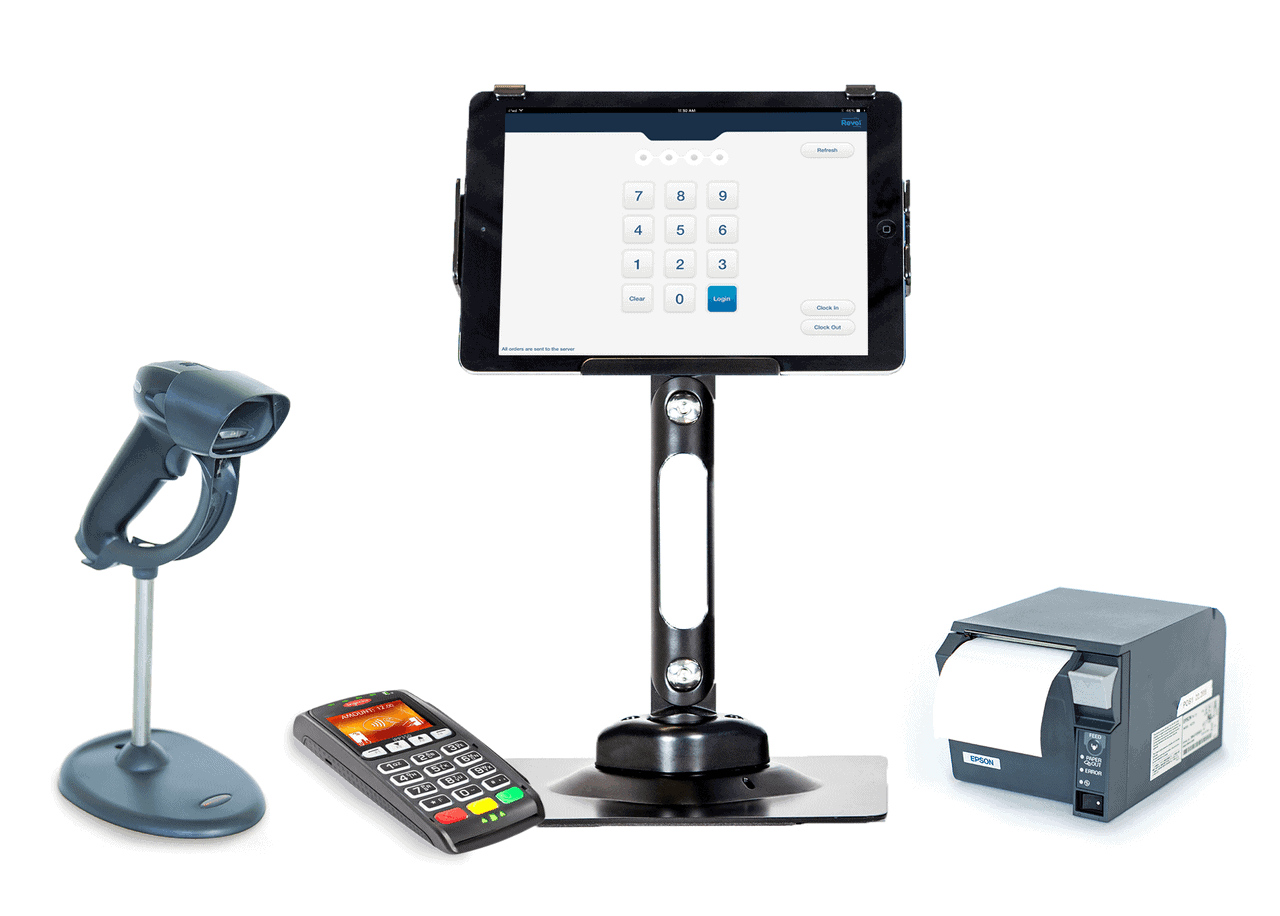 A brewery requires a specialized solution with bar-specific functions. This is what serves the environment more efficiently than a general POS system. It has a unique business model that goes beyond taking payments. When looking for the perfect brewery POS, consider some of these top features:
Centralization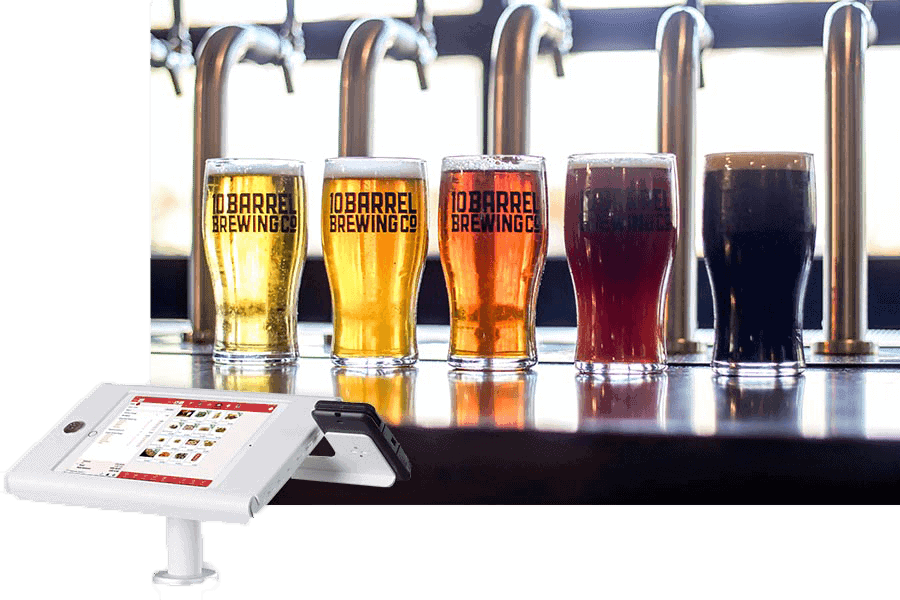 A brewery has a lot going on backstage, so centralization is essential in a point of sale solution. A cohesive system should connect production, distribution, finance, sales, staff, and customer service. From creating cost breakdown to managing raw materials, look for a universal system that does it all.
Inventory
Strong inventory management is a requirement for breweries. After labor, food and beverage is the biggest cost center, so it is critical to always know when it's time to reorder. Your system should be tracking everything from pours to ounces, bottles, and kegs.
When it comes to compliance, inventory control is also necessary. You need a way to track purchase orders and shipping information to abide by laws and regulations. The POS should also report on the best-selling ingredients, store drink receipts, and alert you of low stock levels as they happen.
Production Runs
If you run a larger brewery, you may want to consider a system that can map multi-stage production runs. It should track the input and output for each production and report accordingly.
Mobility
A reliable brewery POS will allow you to track in-house brews and keg rentals all in one platform. You should be able to manage the floor and monitor sales from anywhere at any time. Process transactions on the spot while simultaneously managing deliveries. Choose a system that also offers an offline mode so you can keep the business running without wi-fi.
Bar Tabs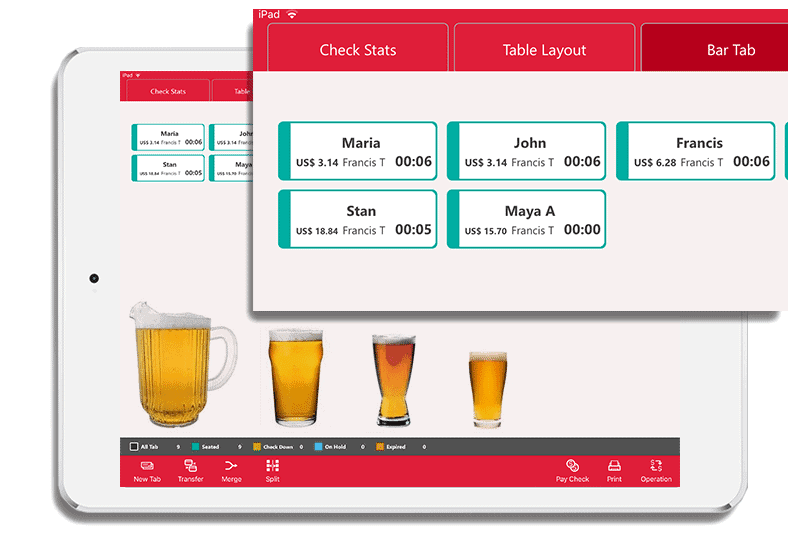 One of the toughest things to track at a brewery is a customer's tab. It's no longer an acceptable practice to hold onto someone's credit card. It's an outdated system that also proves a liability. The solution you choose should enable pre-authorizations that allow the customer to keep their card and staff to close the tab whenever needed.
Breweries also need the capability to transfer and merge tickets between guests, seats, tables, and servers. This is especially important for breweries that serve larger bottles. When a customer's card is run once, they are more likely to keep adding to the order.
Get A Free Quote
Customer Loyalty
Loyalty programs are not just for chain retailers. In fact, breweries are a business model that benefit highly from a guest rewards package. They increase profits, add to customer retention, drive sales, and bolster merchandising. It powers a comprehensive reward system while providing a connection for loyal brewery members.
This also enables guests to register with your brand and opens up the avenue for digital marketing. Choose a brewery POS that integrates with a customer relationship management (CRM) system, so you have a few ways to work with a guest's information. Having these features helps to upsell to customers and develops brand awareness.
Intuitive Reporting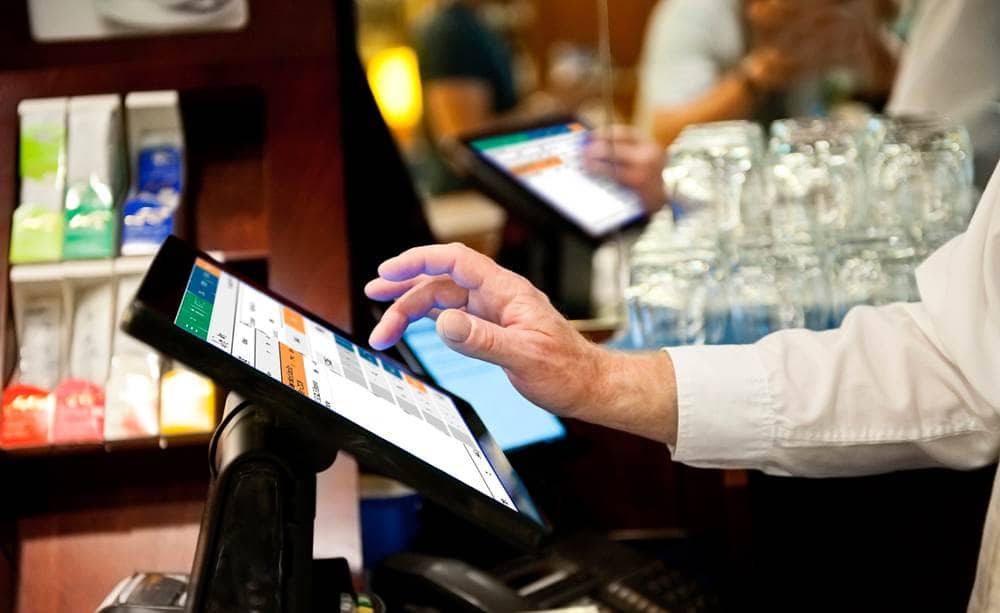 One of the most critical aspects of a brewery POS is the ability to collect and analyze important data—particularly when it comes to ingredients and variants.
Point by point reports should be accessible to track everything from sales and inventory to employee productivity and customer preferences.
Every brewery needs to have in-depth reporting features in place to measure business success and ensure compliance. The alcohol industry has regulations that must be met.
The right POS system will keep you on track. The prime reports can show you who your best customers are, top-selling items, cash leakage, return on investment, and your busiest shifts.
Additional brewery POS features to consider include:
Employee management with payroll and scheduling
Menu engineering with automated price timing
Gratuity optimization
Beer-centric integrations
Accept all forms of payment types
Ready to Employ Brewery Software In Your Business?
When it comes to choosing a brewery POS system, research is a must. First, you'll have to decide what features you absolutely need, whether it's robust inventory management, CRM features, or customized reports. If you manage a small brewery, you probably won't have the need for integrations or advanced features.
However, larger breweries that serve retail customers will need reliable ordering and payment solutions, as well as complete taproom management. We recommend focusing on your customer loyalty program, something that'll keep craft beer drinkers coming back to your establishment. The best way to do this is by offering discounts.
Choose a solution that accepts various payment forms and that works even when your Internet connection is down. By using a cloud-based POS system, all your data will be synced to the cloud so no data is ever lost.
Finally, consider the various hardware components you'll need to be mobile around your brewery. This includes smartphones, card readers, and tablets. If you sell merchandise, you may need to purchase touchscreens, cash registers, and other customer-facing display systems.
Before choosing a solution, watch a few demos from various providers to decide which system works best for you. The goal of your brewery POS software is to help your business grow, by driving more sales and consistently improving your service.