(Last Updated On: November 12, 2021)

Cents is the most sophisticated all-in-one solution for laundromats. Whether you own one or multiple stores, Cents has it all: POS, Business Management, Employee Management, Pickup & Delivery, Hardware and more! 
From first load to delivery confirmation, Cents creates more opportunities for laundromat owners and operators to grow their market, manage their operations, and understand their business. Here are the top five features of the industry-leading POS:
1. Order Tracking & Process Management
The Cents POS system puts everything a laundromat owner needs to monitor orders and manage processes in one place. Track store operations, employee information and order data, including machine numbers and cycle stages.
2. Robust Customer Relationship Management
The customer relationship management (CRM) system integrates seamlessly with a laundromat's website and marketing efforts. Get comprehensive insights, track cart abandonment and access advertising reporting to tailor decision-making toward the ideal customer experience.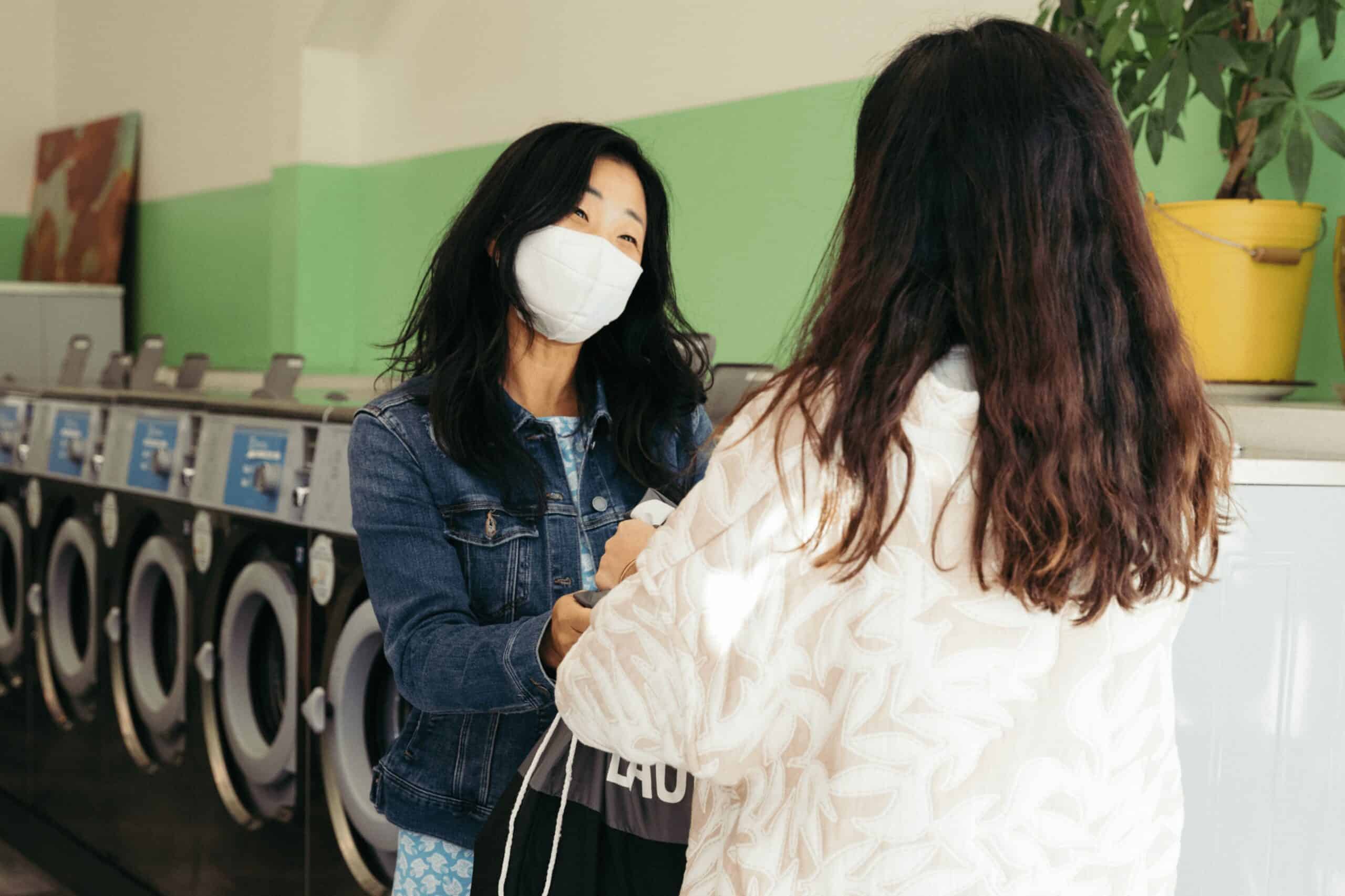 3. Delivery Management   
The system offers dynamic laundry delivery at affordable prices for customers and no cost to owners. Cents empowers owners of any size to expand their markets with one and two-way delivery for online and in-store orders. Whether you have your own drivers or not, Cents works to be your partner for all delivery needs.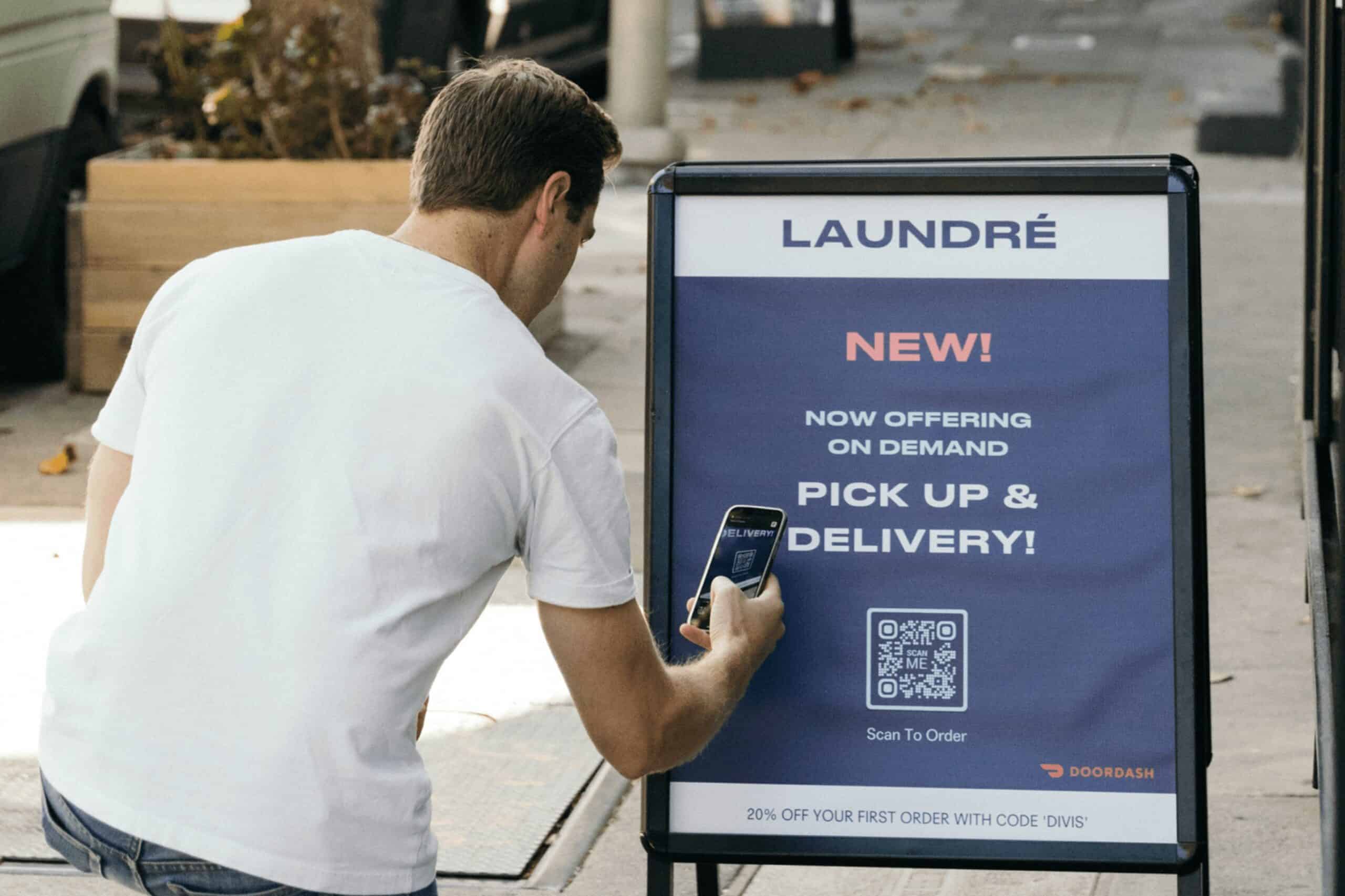 4. Dynamic Pricing Options  
The Cents POS system offers flexible pricing options to meet any type of transaction. Whether that's laundry delivery or per-pound services, Cents tailors pricing to the customer, boosting your bottom line.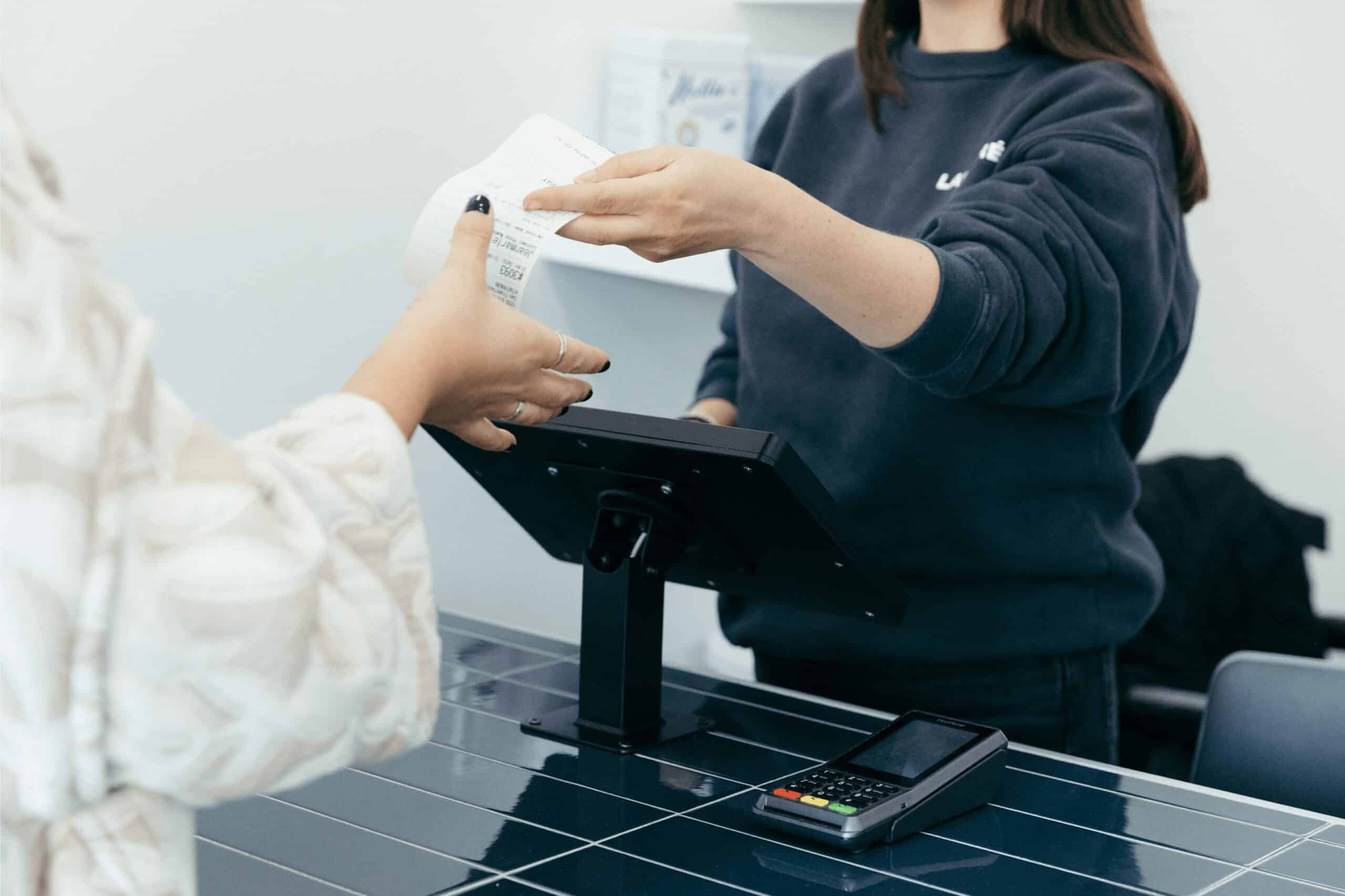 5. Store Management System Integration   
A POS system is just one piece of a laundromat operation solution. Cents is a POS system and more that addresses an owner or operator's every need: from robust operation management to sharp business insights. 
For each step of the management process, Cents transforms laundromat operations with enhanced business insights, customer relationship management and everything in between. Book a demo to get started and learn more about how Cents has helped their customers grow their business below:
Who Is Cents For?
Are you wondering if a service like Cents is for you? It more than likely is! Here are the audiences that Cents' services are catered towards.
Franchise Owners
Should your laundromat or drycleaner grow to franchise levels, Cents will be there right along with you. You'll be able to determine which stores are driving the most revenue, how your operating process goes from start to finish, and how your employees could be more productive.
Single-Store Owners
You have but one laundromat now, but you're sure that will change as your business grows. The earlier you have a great business management process in place, the easier it becomes to foster that growth. Cents can help you get there.
Multi-Store Owners
As you add more and more stores as part of your dry-cleaning operation, keeping them all excelling can be difficult. Cents will point out how and where your business can grow and oversee your various locations so you don't physically have to.
Top Features & Benefits of Using Cents
If you're still not sure if Cents is the right option for your laundromat, here are some further benefits of this all-in-one service.
Time-Savings
We all only have 24 hours in a day, but when you're a busy business owner, it never feels like enough time. Cents will help you win back more of your time that you can dedicate to your other business operations.
Cents' ROI calculations will save you from having to sit down and manually crunch numbers. You'll also not have to worry about human error influencing the numbers, so you don't have to go back and correct your work.
Automation through Cents' CRM is also hugely beneficial if you need more time. You can automate all the routine tasks that suck up hours of your workweek, creating workflows that you can customize and adjust at any time.
Employee Productivity
It's easy enough to manage one team of employees, but two, three, or four? Cents' store management feature will allow you to review which employees are the most productive versus those who aren't. You can then amend your operations to increase efficiency and productivity. This, in turn, positively impacts your company's bottom line.
Cent says that some of their clients have seen an uptick in employee productivity by as much as 75 percent!
Supply Management
It only takes one instance of running out of inventory for you to never want it to happen again. Prevent repeat mistakes with supply management through Cents. The notifications you get when supply runs low will keep you stocked up before you're down to zero. It's also quite convenient how you can place orders for more supply within Cents!
Increased ROI
The above measures all lead to more revenue. As we discussed before, Cents customers regularly experience at least a 25-percent boost in income. With this uptick in ROI, you can afford to grow your laundromat or drycleaners even further!
Customer Satisfaction
The happiest customers are those whose needs are accounted for and who can rely on you for consistent service time after time. Through Cents, you can become the kind of laundromat or drycleaners that customers tell all their friends, family, and colleagues about!
How Do You Get Started with Cents?
Cents is a laundry operating platform for laundromat and drycleaner owners who want to streamline their operations (especially across multiple locations), save more time, better serve their customers, make more money, and grow.
Through CentsOS and the variety of other features in Cents, you have all the services a growing business needs rolled into one.
Although it's for a niche audience, Cents is certainly a software to consider if you're a part of the laundering industry!
If you want to try Cents for your laundromat, visit their website and schedule a demo.