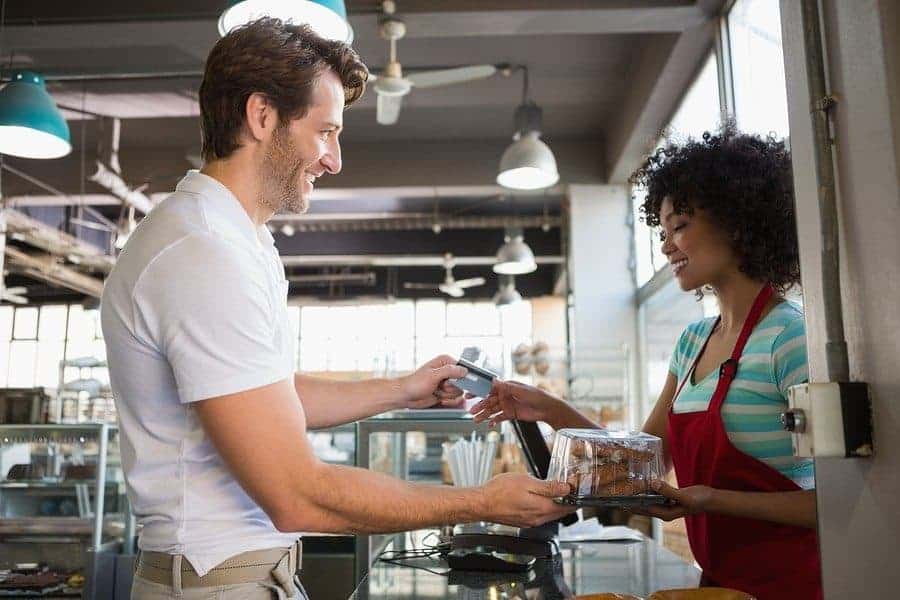 There is no doubt that running a bakery isn't for the faint of heart. The customers are looking for croissants and bagels that are hot and early. When the doors open early in the morning, the rush hits hard. It is crucial to deliver fast service to customers. As a result of the challenges involved in running a bakery, it is crucial to use the best bakery POS software to automate certain tasks. 
The best bakery POS software should be capable of keeping your bake shop running with the efficiency that a well-tuned kitchen requires. The best bakery POS systems offer better inventory management, ingredient tracking, and a strong loyalty program while not costing you an arm and a leg. Our experts at POSQuote have gathered the 5 best bakery POS systems and reviewed them based on price and features.
Written by Hamza Shahid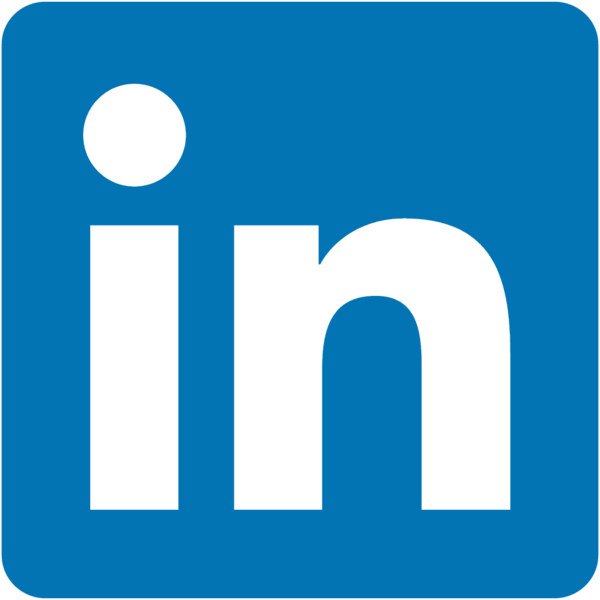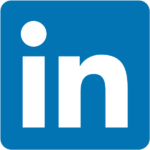 Affiliate Disclaimer: Our product review team dedicates hours of research, fact-checking and testing to recommend the best solutions to business owners. We earn from qualifying purchases through our links, but this does not influence our evaluations. Why trust our reviews?
Why is Bakery POS Software Necessary? 
such as recipe management, ingredient tracking, and custom invoices. In addition, they perform the same functions as traditional retail point-of-sale systems in processing payments, tracking sales data, and managing customer relationships. They can be purchased anywhere from $0 to $299 per month based on your needed tools.
The best bakery POS software should offer features like recipe and ingredient management, detailed inventory tracking, and customizable menu management. Your system should integrate with a tablet for mobility. Finally, your bakery software should offer offline mode, so your system doesn't go down when the Internet is down.
Ease of use is incredibly important, given the need for speed. Also, customer relationship management (CRM) and marketing features are essential to driving growth and keeping your customers coming back.
Below we review a number of POS systems that offer features specific to bakeries. We'll cover the strengths of each system and help you pick a solution, whether you need advanced features or just looking for a simple solution for your small bakery operation.
How We Evaluated
The market is flooded with bakery POS systems, and choosing the right one can be challenging. To come up with the top 5 bakery POS software options available, I reviewed over a dozen products on trusted review websites such as Capterra, G2, and Trustpilot based on their features, pricing, and pros and cons.
In a hurry? Skip ahead to key sections in this review: 
Top 5 Bakery POS Software Solutions: Side-by-Side System Comparisons
System
Starting Software Costs
Hardware Costs
Key Features

Our pick!

Starts at $59/month
Additional terminals are $34/month
Great back-end reporting and forecasting, a la carte pricing options available

$69/month
$799
Add Guest-Facing Display +$200
Order management system that alerts staff when food is ready

Our pick!

Starts at $49/month
Flat rate processing with zero fees or surcharges
24/7 in-house phone support

$0/month plan available
Around $1,000 per terminal
Extremely easy to use, great for beginners

$69/month for the software license
All hardware add-ons are quote-based
Customer accounts that track previous orders and promote best sellers
1. Lightspeed Restaurant: Best Overall Bakery POS System

With LightSpeed, you can access your point of sale system 24/7, anywhere in the world. POS systems are ideal for retailers of all types and can serve both small single-store businesses as well as large multi-store corporations when it comes to point-of-sale needs. Businesses can use it to automate and streamline their daily operations with it. LightSpeed Retail comes with several features, including timesheets, quotations, orders, and invoicing, with robust reporting capabilities, as well as inventory management options.
Using LightSpeed POS, you will be able to switch between management and sales seamlessly. Regarding hardware, LightSpeed can be used on Mac and iOS devices, and if you require additional hardware, the vendor can supply it to you. For example, if you require cash drawers, receipt printers, and barcode scanners for your business, the vendor will supply them to you. By assessing the benefits, pricing, and technical specifications of LightSpeed Retail, we hope to help you decide if this software is the right fit for you.
The system also includes customer loyalty and rewards programs, marketing features, and robust reporting. It even provides built-in PCI compliance and fraud prevention to expedite payment processing. However, a few features stand out and helped Lightspeed Restaurant land at the top of our list. The bakery POS solution revolves around speed and system capabilities ensuring rapid service and satisfied customers.
Top Features of Lightspeed POS
Ease of Use
Users consistently rave about how easy to use Lightspeed is and for good reason. Its modern, intuitive interface includes promotes that minimize the steps needed to complete routine functions. This allows employees to swiftly take and process orders and payments.
Free One-on-One Onboarding and Training
The system is already easy to use, but not everyone is tech-savvy. To address that, Lightspeed offers free one-on-one onboarding to all customers, regardless of the plan they chose.
Users also have access to free training webinars, videos, and unlimited 24/7 customer support. This ensures that even the non-tech savvy can use Lightspeed Restaurant with ease.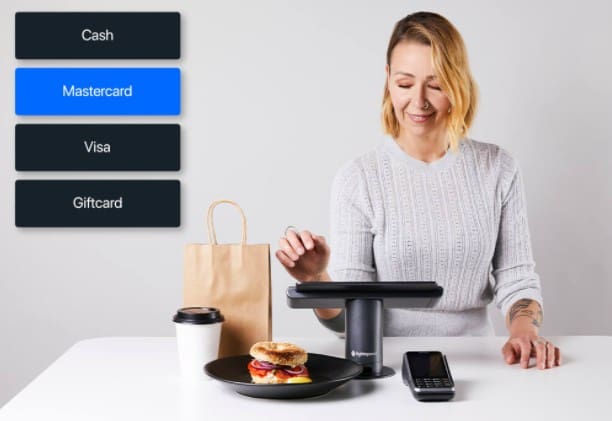 Menu Management
Menu management is simple and quick, with various features that further increase speed of service. Menus are customizable, allowing bakery employees to leverage pre-configured menu modifiers to rapidly process custom orders.
Plus, unlike many restaurant POS systems, Lightspeed Restaurant offers users free menu templates. This gives bakeries the ability to create their own professional-looking menu designs without having to pay a graphic designer.
Quick Service Mode
Lightspeed Restaurant users can choose to use the system's default Tale Service Mode, but that's better suited for full-service restaurants. Alternatively, they can opt to turn on Lightspeed's Quick Service Mode, which is better suited for speed and quick-service restaurants.
Quick Service Mode doesn't allow users to leverage all system features. But that's not a problem for bakeries because they normally don't need those features. The value delivered by Quick Service Mode comes from a simplified order screen that facilitates a faster, streamlines order-to-payment workflow.
Processing Credit Cards
Since LightSpeed has its own processor, you will no longer have to search for and apply for credit cards. Also, you are not obligated to use LightSpeed's processing, so you can use any merchant you choose. Additionally, LightSpeed provides customized processing rate quotes that guarantee the lowest possible processing rates.
Quick Checkout
There are several ways to save time with LightSpeed, including the cashier module, which allows you to tap the product picture, scan the bar-code, or search for the product. LightSpeed also has a number of other time-saving features, such as preset item modifiers, custom layouts, color coding, and automatic discounts, among others.
Learn more: read our full Lightspeed Restaurant POS review.
Pros and Cons of Lightspeed POS
Pros 
Granular matrix inventory management

50+ pre-set reports with data visualizations and customization options

Robust, integrated ecommerce platform

24/7 customer support and onboarding

14-day free trial

Option to choose payment processor
Cons 
User interface can take time to learn

Can be expensive for small businesses

Shipping integrations are limited
Why Choose LightSpeed POS for Bakery?
Lightspeed is an industry leader in the POS market. In addition to its original, retail POS system, it now offers a Lightspeed Restaurant. This system comes in a number of versions, one of which is designed to meet the unique needs of bakeries.
Lightspeed Restaurant for bakeries delivers tons of features that increase service velocity and revenue generation. This helps bakeries serve more customers in less time and drive business growth. The system is cloud-based but features an offline mode so users can keep tending to customers if their internet connection dies.
Lightspeed POS Pricing 
Lightspeed Restaurant is a service that offers three pricing plans, plus an enterprise plan for those who are looking for a more comprehensive menu management system. The Essentials Plan starts at $39 per month, which may be more than you need for a small bakery. However, there are larger plans aimed at sit-down restaurants that start at $119/month and $289/month.
Each of LightSpeed's plans has a monthly fee that varies based on the features and payment cadences they offer. In addition to its unlimited products and transactions and its built-in payment features, each plan earned points for its unlimited products and transactions. In addition, higher plans will also offer you additional features as your business grows to allow you to expand as your business needs.
Remember that the prices provided above for a single register-additional register will cost you $30 per month each. Additionally, all plans include a free payment terminal. Enterprise-level and high-volume customers can also ask for custom packages at no extra charge.
The free 14-day trial offered by Lightspeed does provide a few features, but we found that the price point is rather high for what Lightspeed has to offer, as well as the fact that the base plan only provides a few features.
Hardware Cost
In addition to iPad bundles, Lightspeed also sells individual hardware items, such as printers, card readers, and scanners, that you can purchase depending on your needs. As well as bundles, Lightspeed also sells individual hardware items, such as printers and card readers.
Payment Processing
If you are selling more than $50,000, you can also contact Lightspeed for a custom rate if you are using their own payment processing system. There is a flat rate of 2.6% + $0.10 per transaction.
2. Toast: Best Bakery Software for Mobile Ordering


For bakeries of all types, Toast has become the most popular hybrid point of sale system in the world. This system is frequently at the top of our list of the best restaurant POS systems. With its extensive, customizable features, rugged hardware, and ability to handle a high volume of on-site sales, Toast is an excellent choice for bakeries with high sales volumes. Toast's entire Point of Sale system is designed to be operated on the company's terminals and handheld devices, which are rated to withstand high-traffic restaurant environments.
Compared to iPads or consumer-grade computer terminals, toast tablets are capable of operating at higher and lower temperatures. A bakery environment where steam, heat, and flour particles are facts of life, these qualities are a wonderful fit for this type of product. It has been drop-tested as well and is rated to withstand the intrusion of steam and dust.
Salient Features 
Baseline POS System
There are several built-in features included in Toast's baseline point of sale system, such as menu management, real-time data and reporting, and employee management, among others. Also, Toast offers a subscription option based on a pay-as-you-go basis, in which small bakeries can access the software and hardware at no monthly cost. In terms of budget, Toast is an excellent choice for growing bakeries in need of industry-grade tools.
Time Clock Functions
The baseline Toast POS provides timeclock functions, custom user permissions for unlimited users, and robust modifier buttons. The Toast POS is free for small bakeries, and they can add modules such as online ordering, inventory management, and marketing as their business grows. You will be charged a slightly higher processing fee for most add-on modules that Toast offers on a pay-per-use basis or you can request a custom quote from our sales team to get a customized quote.
Pay as You Go Hardware
With Toast, you will be able to buy hardware without having to spend an arm and a leg up front. Sure, with other systems like Square and BakeSmart, you can use hardware that you already own, but with Toast, you will be able to purchase industry-grade hardware without having to spend an arm and a leg up front.
Inventory by Xtra Chef
In 2021, Toast purchased the restaurant inventory tool xtraChef. In addition to logging recipes, managing vendors, and tracking food costs and supply usage in real-time, this comprehensive inventory management system syncs seamlessly with your accounts payable system so you never miss an invoice. As well as scanning invoices to enter, it includes an app that can be used to take physical inventory counts.
Prescheduled Orders
In the same way that BakeSmart and KORONA allow users to generate future orders directly from the point of sale screen, Toast is able to do the same. As soon as you have installed a kitchen display system (KDS) in your kitchen, these future orders will be displayed on the date when they need to be completed, along with their preparation time, automatically.
Online Ordering and Delivery
There is an additional fee for Toast users who want to integrate online ordering into their POS. Essentials subscribers are automatically entitled to three months of free online ordering, and thereafter they are charged $75 per month for online ordering. Driver management tools are included for those who wish to manage a team of in-house drivers. You may also use Toast Delivery Services to call third-party delivery drivers on demand. If you decide to pass this fee on to your customers as a service charge, then you will have to pay a flat rate per delivery that varies depending on the distance and the driver's service.
Pros and Cons of Toast POS
Pros 
Intuitive, resilient hardware

Strong customer support

Restaurant-specific features
Cons 
Long-term processing contracts

Only compatible with Toast hardware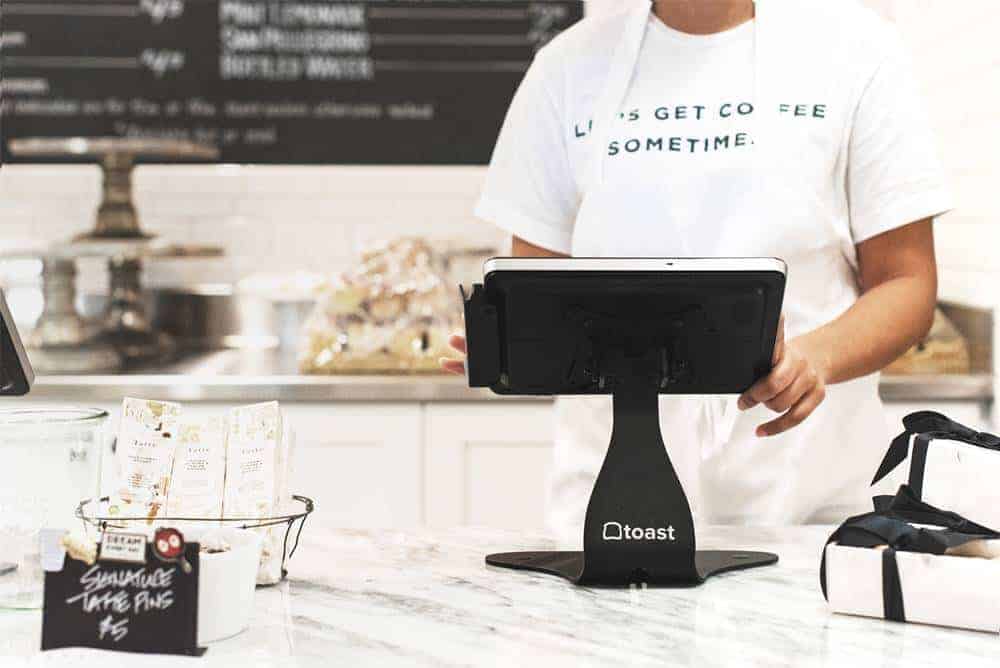 Why Choose Toast POS for Bakery? 
A great number of features and hardware options are available with Toast, which is the best Android POS solution for restaurants, all specifically designed to meet the needs of restaurants. If you combine its advanced functionality with best-in-class customer support, the POS will be ideal for any bakery of any size, including franchises and multi-location eateries.
POS and payment processing solutions are available from Toast, an all-in-one solution for your business. With the Toast Go handheld ordering device, the Toast Flex POS monitor and customer-facing screen, as well as the Toast Tap contactless payment terminal, this app is designed to be used with Toast's custom-built Android hardware. It is all built specifically for restaurants, so it is spill-proof, drop-resistant, has more RAM, and has a longer battery life than a consumer tablet.
Toast POS Pricing 
There are four different pricing schemes available, including a custom plan for larger businesses. The Starter Plan is free and fairly basic, while the Point Of Sale Plan starts at $69/month. For a broader feature set, the Essentials Plan starts at $165/month.
Hardware Cost
The Toast brand is well known for its intuitive restaurant hardware, including its handheld Toast Go device, available for purchase on its website. However, the company does not specify what the price is, but you can purchase it on their website. As part of the hardware bundles available, there is also a unique cafe and bakery bundle for $518 that you can choose from.
Payment Processing
There is an integrated payment processing platform that Toast uses and you have two options when it comes to payment processing. One of the options is Toast's free plan, which charges 2.99% + $0.15 per transaction, and the other is paying $69/month, which charges 2.49% + $0.15 per transaction.
3. KORONA POS: Most Scalable Bakery POS Software

KORONA POS, aside from being an easily scalable bakery POS solution well-suited for growing businesses, offers superior customer-centric operating practices. Simple yet effective order management, powerful inventory tracking, and overstock notifications are selling points for bakeries. But that's just the tip of the iceberg.
KORONA POS is a cloud-based POS software for retail. It comes with a variety of useful features that make it an ideal solution for any business. Among its advantages is the fact that it's easy to set up and use. Furthermore, it offers free software updates and customer support. The dispensary industry is booming across the country, and KORONA has been in the business for many years. With this software, you'll have all the features you need to run a successful dispensary.
When deciding which POS system to buy, you need to look at your existing system as well as your future plans. You'll need to weigh the benefits and drawbacks of a new system, so that you can make the right long-term decision. In addition, you'll want to compare it to your competitors' POS systems.
KORONA POS is a flexible and powerful POS system that provides comprehensive functionality for retailers and event managers. It offers tools for employee management, retail loss prevention, and a variety of other features. The software can also accommodate multiple locations and allows for customizable integrations. Moreover, it is flexible enough to grow with your business, making it an excellent option for both small and large-scale bakeries.
Full-scale loyalty programs are a great way to retain and increase customer retention. But it's important to choose a loyalty program software that integrates with your POS system. Fortunately, KORONA POS integrates with several leading loyalty software programs. With its ability to sync with these programs, KORONA POS can keep track of everything from promotions to customer purchases.
Salient Features 
Highly-Scalable with Multi-Store Management
KORONA POS is equally effective for small bakeries and large franchise bakery businesses. It delivers all the standard features new, small, and growing bakeries need. It also grows with your bakery allowing you to add additional features as you need them.
Bakeries with multiple locations can manage every storefront's data from a single dashboard; it's all stored in the same database. If you want to open a new location, simply purchase an additional bakery POS terminal.
Bakery POS Reporting
KORONA POS is equally effective for small bakeries and large franchise bakery businesses. It delivers all the standard reports you'd expect from a restaurant POS system. But it goes the extra mile with tons of value-added reports, including the most detailed product-level reporting in the restaurant POS industry.
You can maintain granular insight with single-employee shift reports. Alternatively, you can take it up to a high-level view by reporting on annual revenue, sales, and sales trends. Additional report options allow you to monitor:
Sell-through rates

Time-based sales performance comparisons

Average transaction amounts

Product popularity and turnover rates

Customer conversion rates

Gross margin ROI on individual menu items

Product-specific scorecards

Foot traffic volume
Customer-Centric Operating Practices
KORONA POS delivers the best customer experience in the POS space. The company goes out of its way to ensure customers are satisfied. This is an incredibly smart business move. Satisfied customers become loyal customers who provide you with repeat business and reliable revenue.
To give you an idea of the lengths the company goes to please customers, consider the following considerations KORONA makes for its customers:
Unlimited free system trail Sell-through rates

60-day money-back guarantee

No contracts—cancel any time you want

Free, personalized product demos

No hidden fees or charges (flat-rate pricing)

No payment processing agreements

24/7 in-house reporting (no outsourcing)

Significant value for its price point
Month to Month Contract
Unlike most POS systems, Square for Restaurants requires no long-term commitment from its users. This makes it quick and easy to update your POS plan as your business grows or your needs change. Unlike other POS systems on this list, Square for Restaurants does not require a long-term commitment from its users.
Flexible Processing
Users can shop around for the best processing rates and use whichever processor they like, since Korona integrates with every major credit card processor. This feature can have a huge impact on the bottom line for busy bakeries with check averages below $10. If you find a better rate after a couple of years in business, you can change processors down the road.
Vendor Management
You can manage stock levels and supply orders from your back-office dashboard using the built-in inventory management software. When advising on reordering levels, your KORONA inventory module takes into account current coupons and promotions. Using the inventory settings, you can also print custom price tags for pastries or custom orders, but you need a subscription for Advanced or higher to access these features.
Pros and Cons of KORONA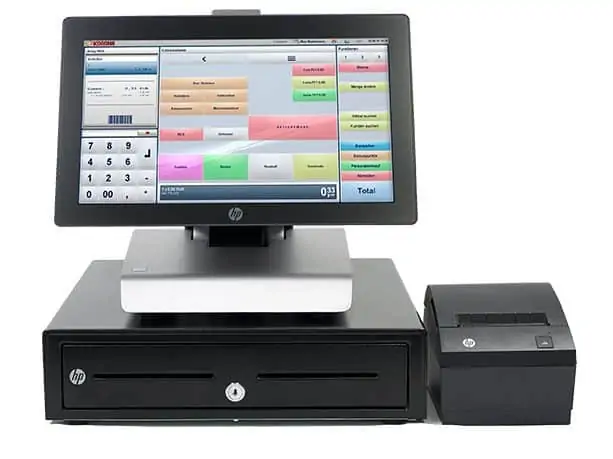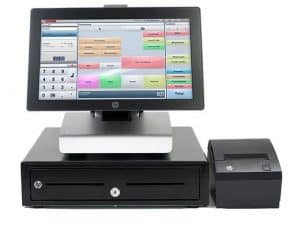 Pros 
Customer facing display screens
Gift card and loyalty programs
Easy ordering with modifications available
Quick menu management tools
Multi location support
Cons 
Software has been reported to lag
Why Choose KORONA POS for Bakery?
KORONA is an ideal solution for bakeries, mainly because they have developed their software with bakeries in mind. Their system offers many bakery-specific features that wouldn't necessarily be applicable to other business niches. As a bakery owner or manager, you know that there are unique needs that bakeries face that many other businesses do not. KORONA recognized this and adapted their features to be helpful in making bakery businesses boom. Bakery-specific features like fast transaction times, order request/modifier availability, built-in customer points system, and automatic menu updates/price altering make their software stand out.
To learn more, read our full KORONA POS review.
KORONA POS Pricing
Software Cost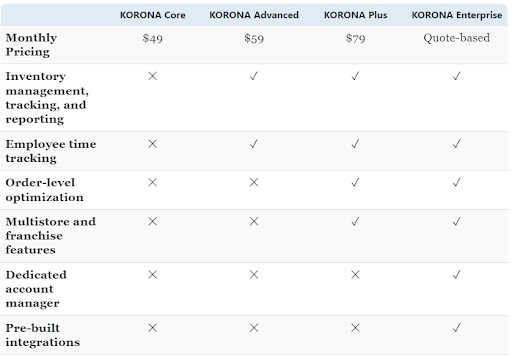 Hardware Cost
The company leases hardware and sells touch-screen registers, hardware, and accessories from Aures, Partner Tech, and Hisense. Prices vary based on the device, but KORONA can provide a detailed price sheet. There are also hardware pricing plans advertised on KORONA, so you don't have to pay full price up front.
4. eHopper: Best POS System for Small and Growing Bakeries


eHopper POS is a cloud-based point of sale solution targeted at the grocery, convenience, restaurant, and retail businesses. Its ability to take payments for free on any hardware makes it appealing to cash-strapped businesses.
It offers inexpensive paid plans that include EBT payments, online ordering and website building, and good inventory management. A free payment processing option is also available with the eHopper POS provider (US businesses only). If you want free payment processing, you'll have to pass the costs on to your customers, which some businesses may not be comfortable with.
While eHopper POS has all the standard features of a cloud POS, those features are fairly basic, especially on the free plan. Despite that, there is a lot to enjoy about eHopper.
Salient Features 
Ease of Use
eHopper is extremely easy to use, which also makes it great for new bakeries with little or no knowledge of POS systems. New users can learn the system in no time and be using it within a day.
Additionally, eHopper's customer support is available 24 hours a day, seven days a week. Any problem users do run into can be quickly solved by a reactive support team.
Ecommerce
An online store powered by eHopper ecommerce integrates with a physical point of sale system. You can manage orders online and sync inventory with the same modifications, sizes, and options for both. eHopper's online store can be incorporated into your website, or hosted by eHopper. eHopper provides hosting and an SSL certificate along with integrations with Authorize.Net, PayPal, Stripe, and other payment providers.
Employee Function
The software allows you to set employee roles and permissions, as well as store their contact information, provide discounts, track their activities, and manage their tips. Time clocks allow employees to clock in and out of their shifts, but there are no scheduling or payroll features. Reports can, however, be downloaded.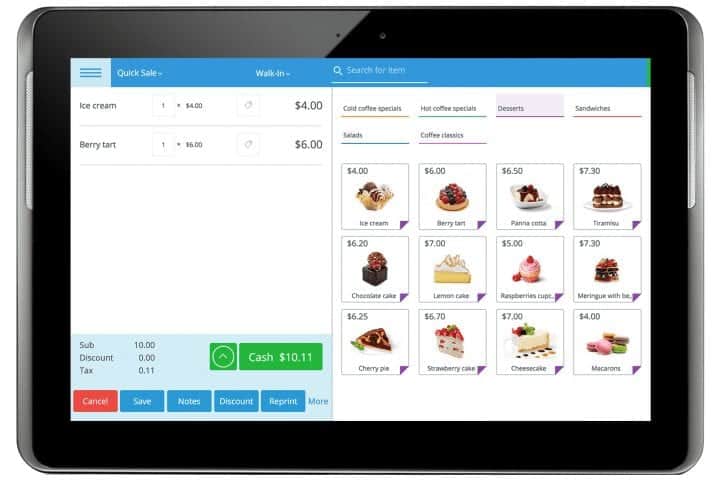 Features Built for Bakeries
Although eHopper offers POS systems for a variety of business types, it produces one specifically for bakeries. The system includes features that only bakeries and similar establishments would benefit from as well as general features bakeries need.
Here are a few of those to give you an idea of what you'd get for such a low price:
Custom order management
Ingredient management
Inventory management
Robust reporting and analytics
Built-in marketing tools
CRM capabilities
Various payment methods
Employee management
Tip management
Incentives for paying with cash
Multi-location management
Can be used in multiple languages
ROI calculator
eCommerce capabilities
Digital signage
Self-order kiosk
Pros and Cons of eHopper
Pros
Free plan available

Free terminal

Easy to use

Ecommerce integration

Accept EBT transactions
Cons
Basic reporting

Buggy

Poor customer service
Why Choose eHopper POS for Bakery?
Many reasons led us to name eHopper the best bakery POS software for small and growing businesses. Above all, it's a feature-rich system at a great price point. The company even offers a free version, which is perfect for startups or bootstrapped bakeries.
eHopper POS Pricing 
With eHopper, you can choose between four different plans, including the Essential (free) plan. The paid plans are available monthly, for a year, or for three years.
Essential Plan
The free eHopper POS Essential plan is compatible with Android tablets, Windows PCs, and iPads, as well as the eHopper All-In-One POS system.
The eHopper Essential plan includes
50 product listings

300 POS transactions per month

Customer and tip management

Inventory management

Tax management
Freedom Plan 
There are three monthly charges associated with eHopper POS Freedom: $29.99 monthly for one-year commitments, $20 monthly for two-year commitments, and $18 monthly for three-year commitments.
All the benefits of the Essential plan are included in the eHopper POS Freedom Plan, as well as:
Unlimited product listings and transactions

EBT transactions

Clock in/clock out

Basic food service functions

Basic inventory management

QuickBooks integration
Restaurant Plan
With eHopper POS Restaurant, licenses are billed at $39.99/month ($24/month when committed for one year, $22/month when committed for two years, and $20/month when committed for three years). Everything in eHopper POS Freedom Plan, plus:
Table Management

Floor Planning
Omnichannel Plan
eHopper POS Omnichannel is billed at $49.99/month per register ($25/month if you commit to a year, $23/month if you commit to two years, and $21/month if you commit to three years). All the features included in the Restaurant plan are also included in the eHopper POS Omnichannel Plan:
eCommerce/online ordering for restaurants

Loyalty program

Marketing suite

Digital signage
5. TouchBistro: Best Bakery System for Offline Mode Functionalities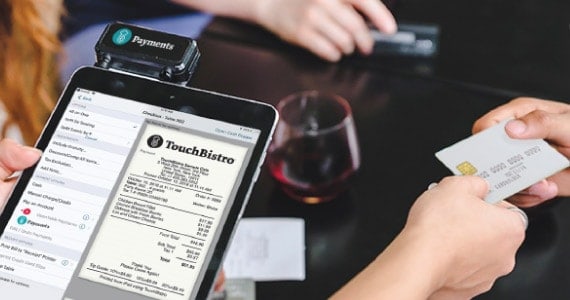 This iPad POS system is specifically designed for foodservice businesses. The basic system includes detailed ingredient tracking, unlimited logins, and customizable permissions. TouchBistro, like Lightspeed, integrates with multiple payment processors, so small bakeries can choose from a variety of options or rely on built-in processing. In addition to custom customer tags and digital promotion tools, TB Marketing is a massively functional marketing tool.
With TouchBistro, anyone who has touched an iPhone can learn the system in minutes, so it's the ideal solution for small shops struggling with staff turnover.
The TouchBistro front-end includes hundreds of features for handling orders, inventory, and payments. Thanks to built-in delivery management functionality, bakeries can print client phone numbers, delivery addresses, and other delivery information right on receipts. The baseline system supports customer profiles, which include information such as purchase history and allergies.
Salient Features 
Detailed Inventory
You can keep track of what you're using and get low-stock notifications with TouchBistro's basic POS. You can keep track of what you need and reorder when it runs low. For purchase orders and vendor administration, Toast is a better option if you want vendor management integrated into your POS. TouchBistro does not support purchase orders directly. You will need a third-party integration, such as MarketMan, for purchase order management.
Digital Menu Boards
A digital menu board can also be controlled from your TouchBistro back-office interface. It costs only a small amount to display the menus on your digital displays. This tool is an excellent way to keep your menu items up to date throughout the day, or to adjust pricing on the fly if your expenses have increased. The only thing you'll need to do is update a screen, not print out a bunch of paper menus.
TB Marketing
For $99 per month, users can create custom filtered customer groups for targeted promotions with TouchBistro's built-in marketing module, TB Marketing, which offers the most comprehensive, user-friendly tools of any cloud POS. TouchBistro helps you engage a wide range of customers, whether they have birthdays coming up or haven't made a recent purchase. You can offer cake specials to customers with birthdays in the coming month, or you can reach out to former regulars who haven't bought in a while.
Dynamic Customer Facing Display
Customers have access to their orders on TouchBistro's customer-facing display in real time, so costly errors can be avoided. Users can customize the display to display promotions, new menu items, upcoming events, or loyalty programs.
Affordable Delivery
You can add delivery addresses and instructions to checks at no extra cost with TouchBistro. The delivery module lacks real-time driver tracking, but you can print driving directions and track driver sales like you would server sales. For an additional monthly fee, TouchBistro offers integrated online ordering tools, similar to Toast.
Pros and Cons of TouchBistro POS
Pros
Simple interface

Easy pricing structure

Multiple integrations
Cons 
Average customer support

Some features gaps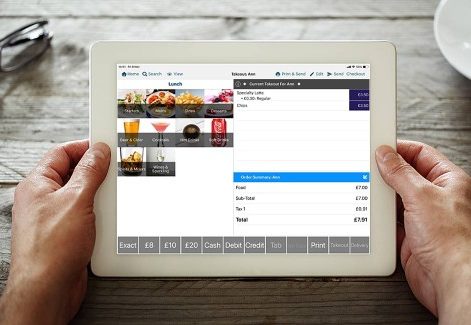 Why Choose TouchBistro POS for Bakery? 
With TouchBistro, you can take complex bakery orders easily and at an affordable price. For bakeries that want the security of onsite data storage as well as the comfort of a modern tablet-based POS system, TouchBistro is the ideal iPad POS option. As opposed to most other "mobile" point of sale systems, TouchBistro stores your data locally.
With the Standard (one iPad) subscription, your entire bakery will be managed directly from the iPad instead of syncing back to the cloud. POS app data is stored directly on your iPad or local Mac server, rather than syncing back to the cloud. The iPad registers will need to be synced with a local server on a Mac Mini, MacBook Pro, or iMac. In order to process credit card payments, you'll need an internet connection.
TouchBistro Pricing 
It is very easy to understand the pricing of TouchBistro as it starts at $69/month and then you can choose from a range of advanced features, such as loyalty programs, that you can add on.
Hardware Cost
There are hardware bundles offered by TouchBistro, just like many other POS companies offer, but you will have to contact the company in order to get a customized quote. There are many bundles offered by TouchBistro that are tailored to meet the needs of different business sizes, and you can also choose items at a la carte on their website.
Payment Processing
The TouchBistro payment processor does not have its own processor, however, it integrates with many of the major ones, so you can shop around to find the best deal for your establishment. Some of the big names it integrates with include Square, Chase, and Moneris, to name a few.
Bakery POS Software Buyers Guide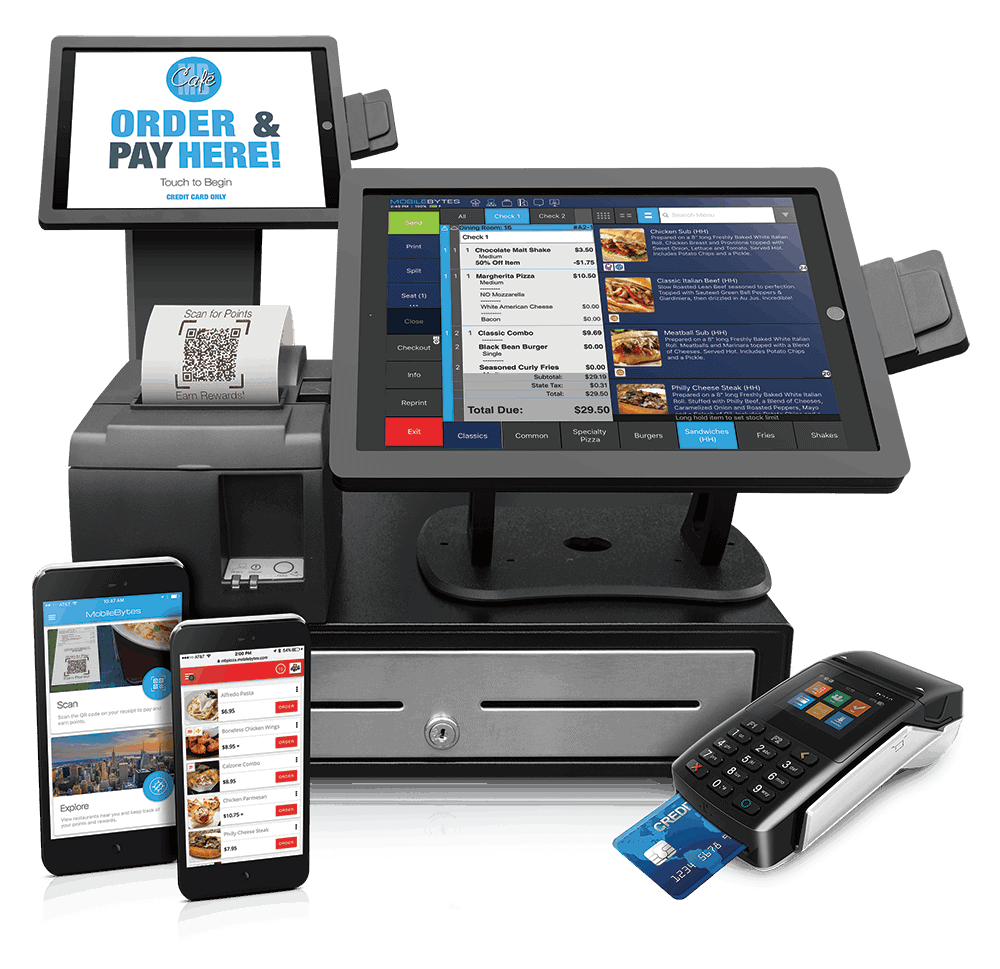 When shopping around for a bakery POS system, it's important to understand certain system aspects and look for specific features. We compiled a comprehensive buyer's guide that will help you prepare yourself for evaluating systems. Below, we discuss what to consider and look for in a bakery management solution.
Why Do You Need a POS System?
Using a restaurant POS system provides many benefits. Bakeries, for example, must accommodate the morning rush—and lunch crowd if they serve meals—speed is everything. Today, most processes are done digitally, and bakeries increasingly use POS systems to automate tasks and streamline processes.
In short, POS systems help bakeries serve more customers in less time by expediting service. In doing so, they increase revenue growth and profitability. Plus, if you run a bakery and you don't use a POS system, you'll quickly fall behind your competition.
Essential POS System Features for Bakeries
Competition in the POS industry is fierce, with different types of systems developed for different industries. Retail and restaurant POS systems are the most common, but a general restaurant system likely won't have all the special features bakeries need. Below, we cover some essential software features to look for while evaluating POS solutions for your bakery.
Mobile POS System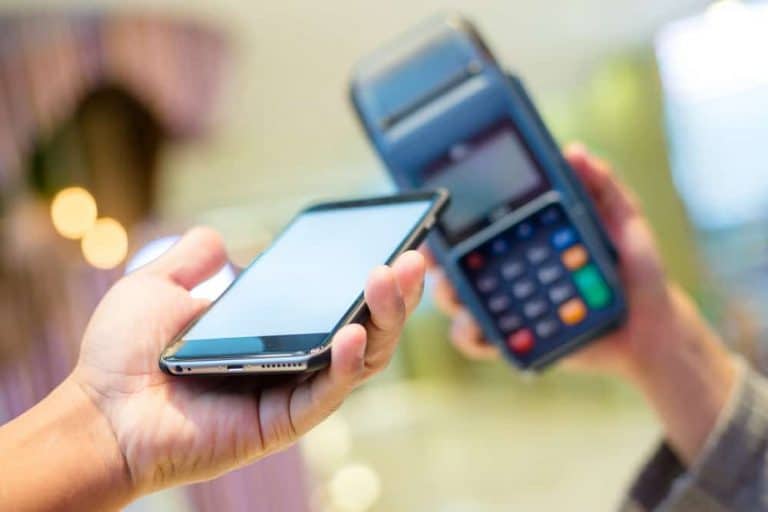 The POS systems of today are increasingly using tablets and other mobile devices rather than plugged-in computers. They function through an internet connection and store data in the cloud.
Mobile access helps employees can expedite service in various ways. They can walk from behind the counter and take orders from people waiting in line. They can even process credit and debit card payments with mobile card readers.
When your guest arrives at the counter, their order should already be prepared and waiting for them. Mobile POS systems also allow owners and managers to make system changes and check reporting while offsite—all they need is internet connectivity.
Offline Mode
If your POS solution is a mobile system—and we recommend you take that route—the system runs the risk of shutting down if your internet signal dies. If that happens, your business will come to a halt until internet access is restored.
Offline mode is a feature offered by many bakery POS systems. It allows you to continue using your system without the internet. Data is temporarily stored on the devices you use. You can even continue to process credit card payments. Once your signal returns, that data is instantly sent to the cloud and permanently stored there.
Ingredient-Level Inventory Management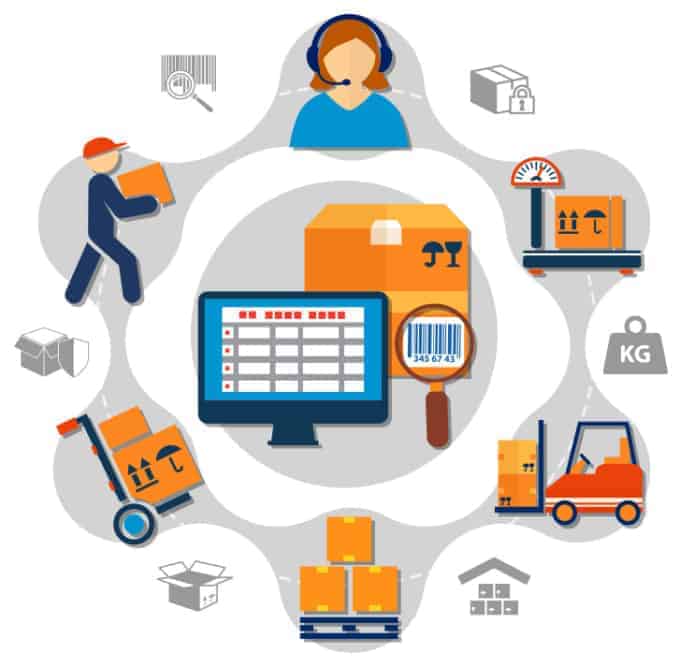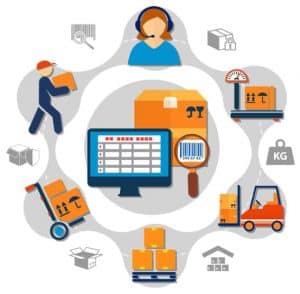 Bakeries sell a multitude of baked goods and each requires different ingredients to produce. Some ingredients go into most items, such as flour and sugar. Other ingredients are item-specific, such as fruit filling, glaze, nuts, etc. Similar to running a pizzeria, it's important to always have the ingredients you need at your bakery in stock.
Ingredient-level inventory management automatically tracks the amount of each ingredient you use. The best systems will include recipe management features so each time you sell a croissant, it will deduct the amount of flour used to produce that croissant from your inventory count. Once any respective ingredient's inventory drops below a specified level, the system should send you an automated alert to order more, or automatically send a purchase order for you.
Intuitive User Interface
Because speed is so important to a bakery's success, the POS system you select should be easy to learn and use. Every screen tap you make to complete a system function delays you a few seconds. An intuitive system that makes it easy, fast, and simple to complete system functions speeds up your operation and helps you serve more customers.
Customer Relationship Management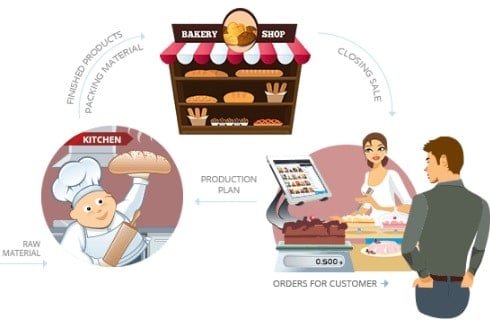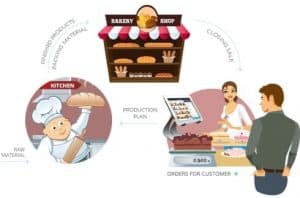 Bakery customers often return to the same bakery on a routine basis to replenish the bread or other baked goods they keep at home. CRM capabilities allow bakeries to form personal relationships with customers by capturing and storing loads of personal and purchase history data.
They use that data to form customer profiles that display this information. Employees can use this data to know which items specific customers regularly purchase. If you're running a discount on that item, you can mention that to the customer, increasing the likelihood that they will buy more.
Moreover, the data stored in a CRM can be used for marketing purposes. Bakeries can send personalized marketing communications to segments of customers based on specified characteristics, increasing repeat business, and recurring revenue.
Marketing Features
With all that data collected by your CRM functionality, you can run personalized marketing campaigns targeting specific segments of customers. Marketing is an essential element of business growth. It helps spread the word about special offers, discounts, and raise brand awareness in general.
Menu Management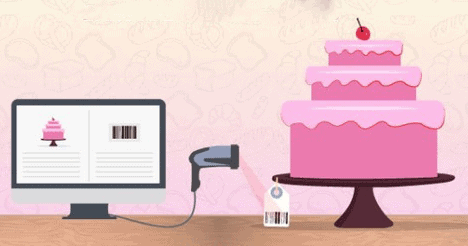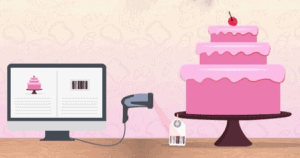 Bakeries often feature seasonal items or change their menu to remove items that aren't selling and place new treats on the menu. You need the ability to easily make menu changes in your system so look for a solution that includes menu management features.
Custom Order Management
If you sell special, custom items like birthday cakes ordered to certain specifications, you'll need custom order management capabilities. The best bakery point of sale solutions will include customizable order modifiers that you can configure into the system. When someone calls for a special item you don't normally sell, you'll be able to easily enter the order into the system without having to talk to the chef.
Online Ordering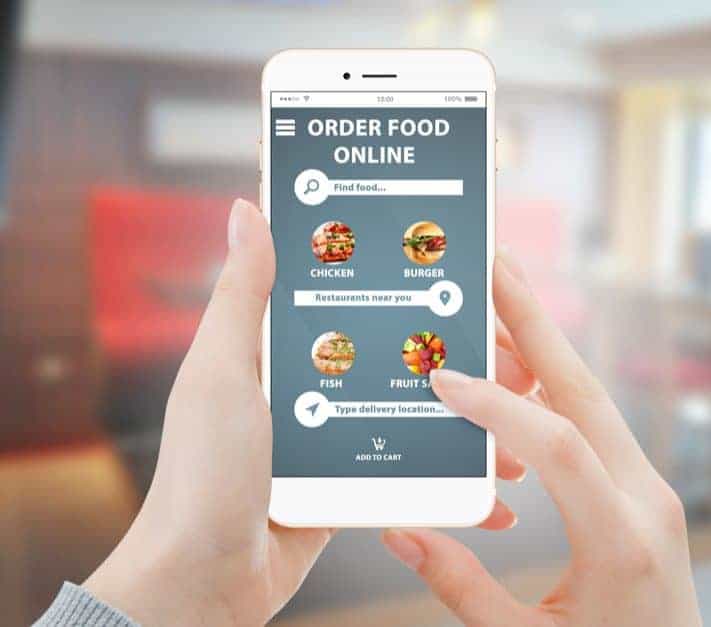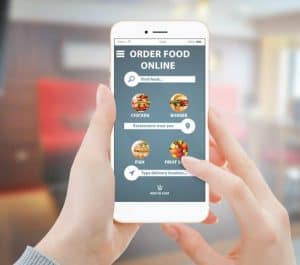 Depending on the type of bakery you run, online ordering capabilities can provide a great boost to your bottom line. If you take many orders via telephone, giving your customers the ability to order online removes multiple steps from the process.
The best POS systems for bakeries offer eCommerce sites that allow customers to view options and even place custom orders online. If your site or mobile app can process credit card payments, customers can also pay for their orders online. They'll receive a notification when their order is ready and only need to swing by to pick it up.
Employee and Payroll Management
Bakery managers must complete a variety of administrative tasks when it comes to managing employees. These include shift scheduling, wage calculation, distribution of payment, etc.
If you select the right POS system for your bakery, these processes become automated and managers no longer complete them manually. Plus, employees can clock in and out and their time is tracked and accumulated for each pay period. The amount of time this saves managers is significant as they can then spend that time on more important tasks.
Accounting Features
The majority of POS systems don't include built-in accounting features. However, some do, which is a huge benefit for bakeries. It eliminates the need to pay an accountant or purchase a license for a third-party accounting app.
Most systems offer integrations with accounting software like QuickBooks instead of including accounting as an out-of-the-box feature. Either way, bakeries need accounting capabilities to ensure their books are always accurate in case of an audit.
Integrations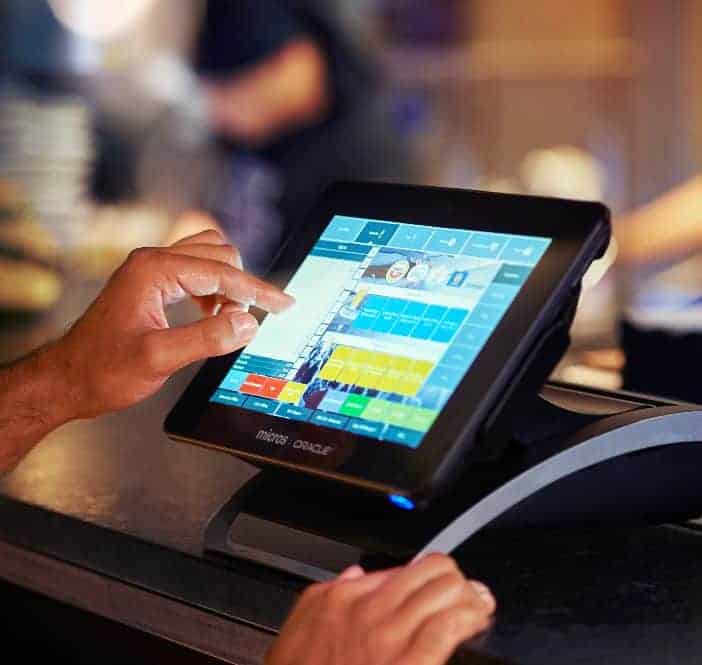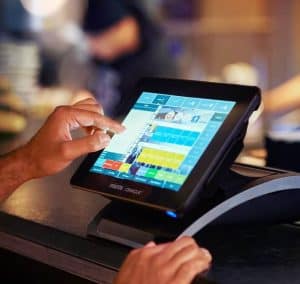 It's difficult to find a POS system with all the software features your business requires. So, to fill those feature gaps, bakeries and other businesses rely on integrations with third-party applications to complete the processes they can't complete with their POS system. When evaluating systems, look for one that allows you to integrate the apps you need to fill those gaps.
Reporting and Analytics
Every business needs insight into its performance results and other metrics to make informed, data-driven decisions. To do so, your POS solution must include powerful reporting and analytics. This allows your system to track those metrics, analyze them, and provide you with reports full of actionable insights.
Systems include various types of reports and those vary depending on the system you use. Important reports to look for in a bakery management system include inventory reporting; sales, revenue, and forecast reporting; wastage reports that let you maintain insight into how much stock is being sent to the trash; and reporting on employee performance.
Customer Loyalty and Rewards Programs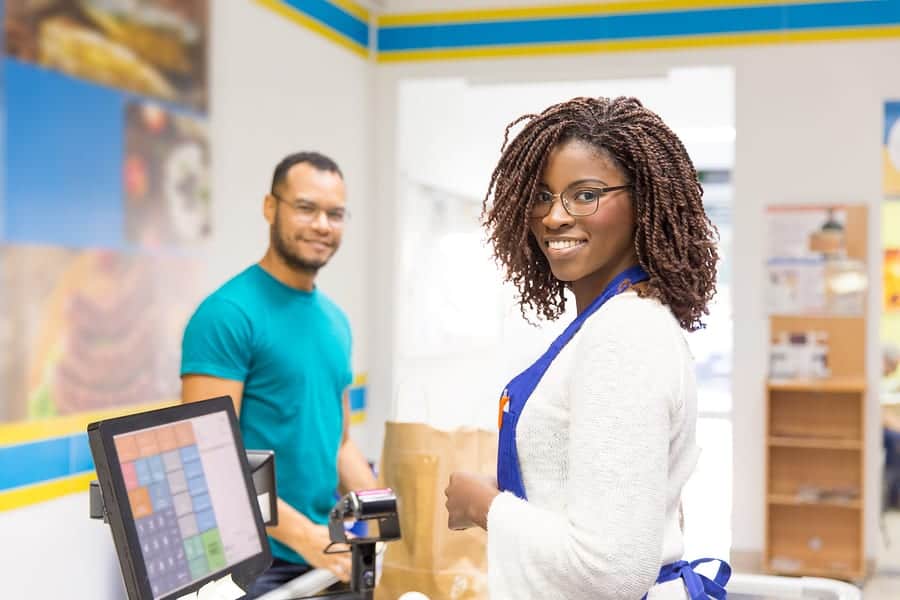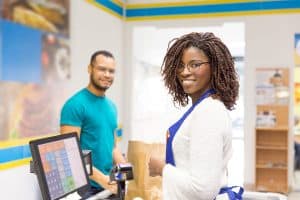 Your CRM capabilities will help you deliver a better customer experience. That will lead to higher levels of customer satisfaction, which results in increased revenue.
One great way to achieve this is through loyalty programs that reward loyal customers with discounts, special offers, etc. Bakery owners should seek out a system with built-in customer loyalty programs to ensure their best customers continue to frequent their establishment.
Best of all, you won't need to purchase physical punch cards or any other type of loyalty card and ask customers to carry them around. That lowers the usage of your loyalty program. Instead, POS systems save all this data digitally, removing a burden from the c customer and streamlining the process for everyone involved.
Self-Order Kiosks
Although self-order kiosks are not a feature but rather a piece of POS hardware, it's important to mention them here. They must be purchased separately but are well worth the investment. They are free-standing displays where customers can browse the items you sell, select the ones they want, and place an order themselves.
Customers can also pay for their orders with kiosks. They'll receive a ticket with a number, which they'll use to retrieve their order when it's ready.
Meanwhile, the order is immediately sent to the POS system so employees can start preparing it. Then, your number will be called, and you can grab your food. This eliminates long lines of customers and expedites service even further. Learn more about POS hardware components.
Which Bakery POS System Will You Choose?
Every bakery is different and so are their needs. You might run a tiny cake shop or a franchise bakery. Your needs will determine which system is best for you.
If you're looking for power, speed, and reliability, and can afford the slightly higher price point, Lightspeed Restaurant is a good choice. Get started now by getting a free quote.
Frequently Asked Questions
What is the most user-friendly bakery POS system?
In terms of ease of use, there are many POS systems for bakeries that excel, but some of the most user-friendly POS systems are Lightspeed, Toast, KORONA, and TouchBistro.
Which features are included in good bakery POS software?
An excellent point-of-sale system should offer strong inventory management, ingredient tracking, as well as strong reporting capabilities to enable you to analyze your profitability.
How much does a bakery POS system cost?
The majority of POS systems come with free plans which cost nothing except for processing fees. If you are looking for advanced features, you can usually purchase additional add-ons or subscribe to a paid monthly plan.
What is bakery software?
Different types of bakeries require different types of bakery software in order to run their business more efficiently. A bakery software program may include tools such as a recipe log, cake design tools, invoicing, advanced ordering, inventory tracking, and payment processing, depending on the business needs. Additionally, some systems offer barcode label printing, online ordering, and delivery services.
Does my bakery need a POS system?
The majority of small, home-based bakeries do not have a point-of-sale system. Many brick-and-mortar bakeries use a cash register instead rather than a POS. Though you do not have to have a point-of-sale system to run a bakery, a POS system helps you grow your business.
With a bakery POS system, you can easily track orders placed in advance for special occasions as well as process catering deposit payments and send invoices to customers. A bakery POS system makes it easy to process digital payments and collect customer data for marketing campaigns.