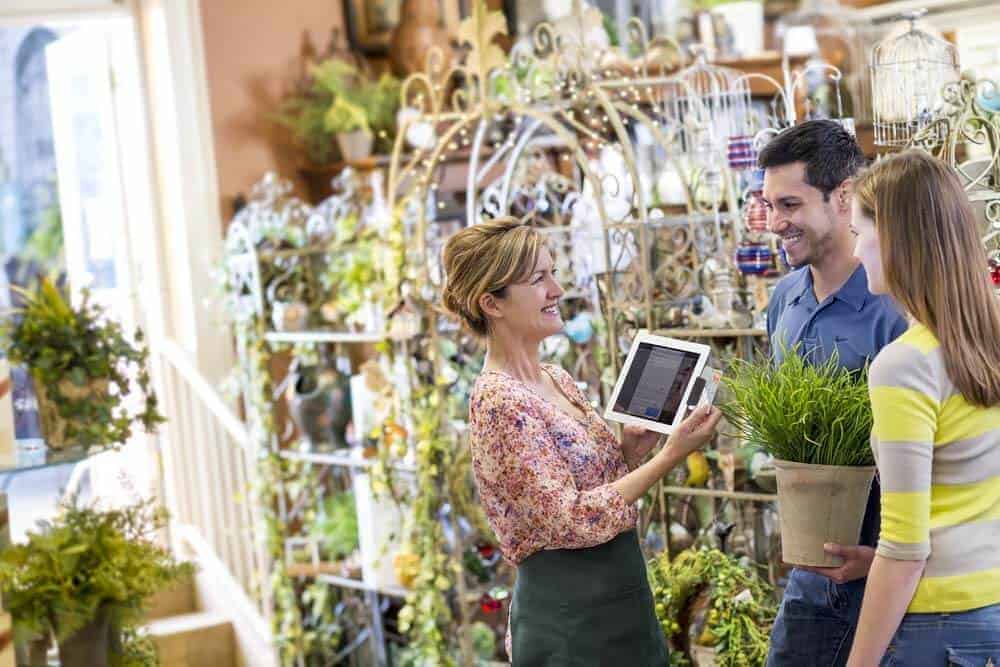 The best garden center point of sale system (POS) will help you run the store more efficiently, save time as well as track employees and customers. Your preferred solution should address such challenges as greenhouse stocking, improved customer experience, and seasonal inventory management.
The system should also help maximize the visibility of the in-demand items and reduce order quantities for the slow-moving items. In order to achieve this, your preferred POS solution should be able to match unique consumer needs with the inventory in each of your locations.
While shopping for such a system, you need to consider such aspects as intelligent automation, complex inventory manager and marketing tools.
Reviewed below are the top three garden center POS systems in the industry.
The Best Garden Center POS Systems 
| System | Starting Software Costs | Hardware Costs | Key Features |
| --- | --- | --- | --- |
| Our pick! | Flex Monthly is $99/month | Freedom POS is $999 one-time charge | Case break features for intelligent inventory tracking |
| | Starts at $55/month per register | Quote based | Inventory manager on this system is specifically designed to accommodate the complex and seasonal inventory |
| | Quote based | Quote based | Allows you to track and control labor, prepare estimates for customers, handle remote payments and invoice your garden customers |
1. Best Overall Garden Center POS: POS Nation


POS Nation outperforms many providers when servicing garden centers and nurseries. With thousands of satisfied customers, the company promises commercial-grade hardware and software features catered specifically to lawn care stores.
Best Overall POS System for Garden Center Businesses
POSNation provides a complete retail point of sale solution that includes commercial grade hardware, tons of software features targeted at lawn care stores, and affordable pricing. It is an ideal solution for garden centers, hardware stores, liquor shops, grocers, and more. It also comes with a number of features that are specifically tailored to the needs of these kinds of stores, such as lottery ticket management, shrinkage detection, employee shift tracking, and other tools. It is also possible to track inventory by case, bottle, or six-pack and run customer loyalty programs using this platform.
While a few users have complained about the desire for particular improvements and problems with customer service, these are typically outnumbered by compliments about how easy this system is to use and how well it keeps up with busy sales. The software also has an overall 77 percent satisfaction rating on Finances Online.
POSNation is an ideal solution for food-based businesses because it offers a host of restaurant and bar POS solutions. It can handle reservations and bar tabs, and it can also integrate with online ordering platforms. It is also possible to manage inventory and process orders from a smartphone or tablet. Other useful features include a quick order feature that helps prevent long wait times, and the ability to run rewards and customer loyalty programs. In addition, POSNation can help you track employee time and attendance with its built-in clock in/clock out tool. You can also minimize shrinkage with its blind count feature and limit employee access to sensitive data with role-based permissions.
Customizable Tags and Barcodes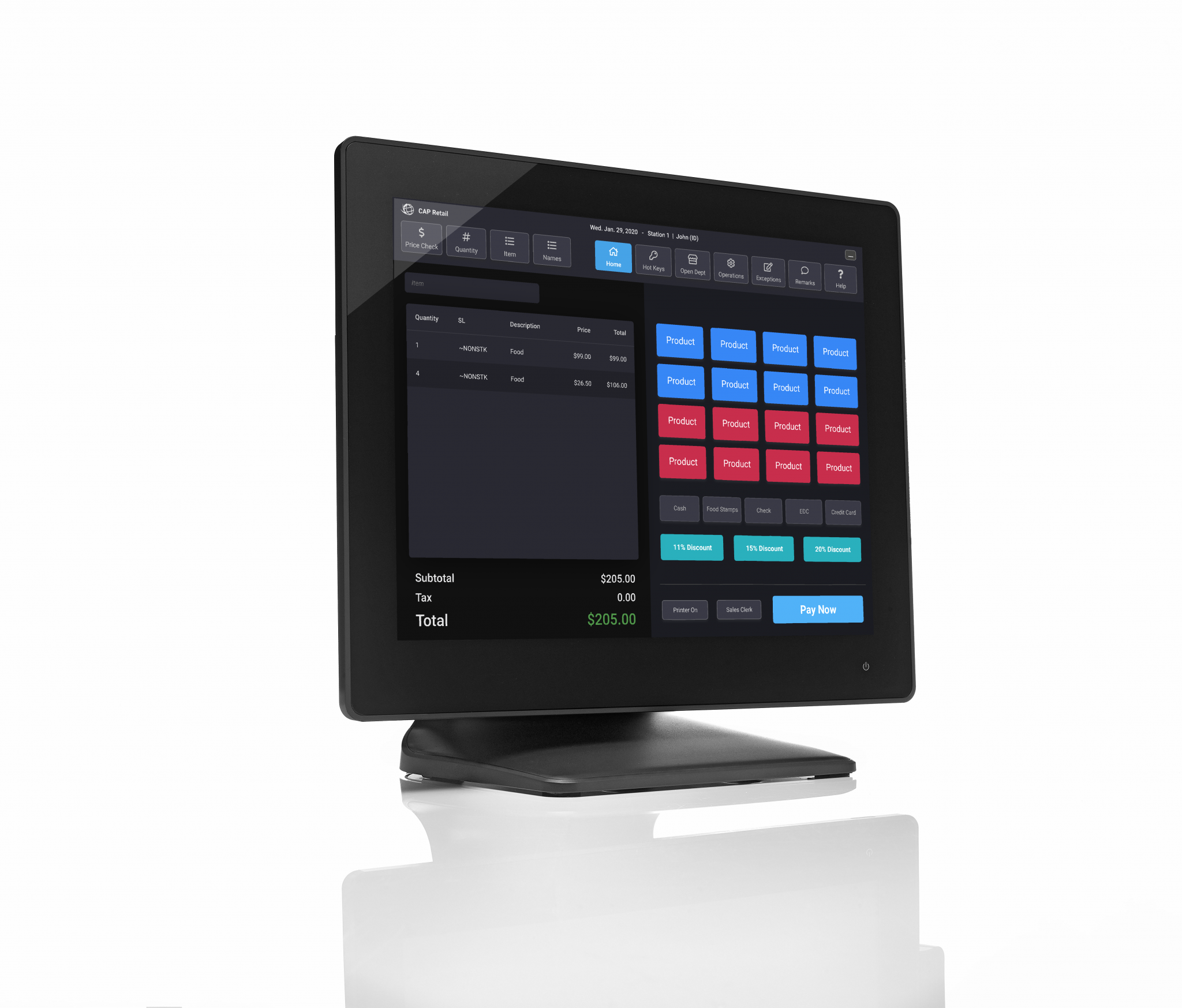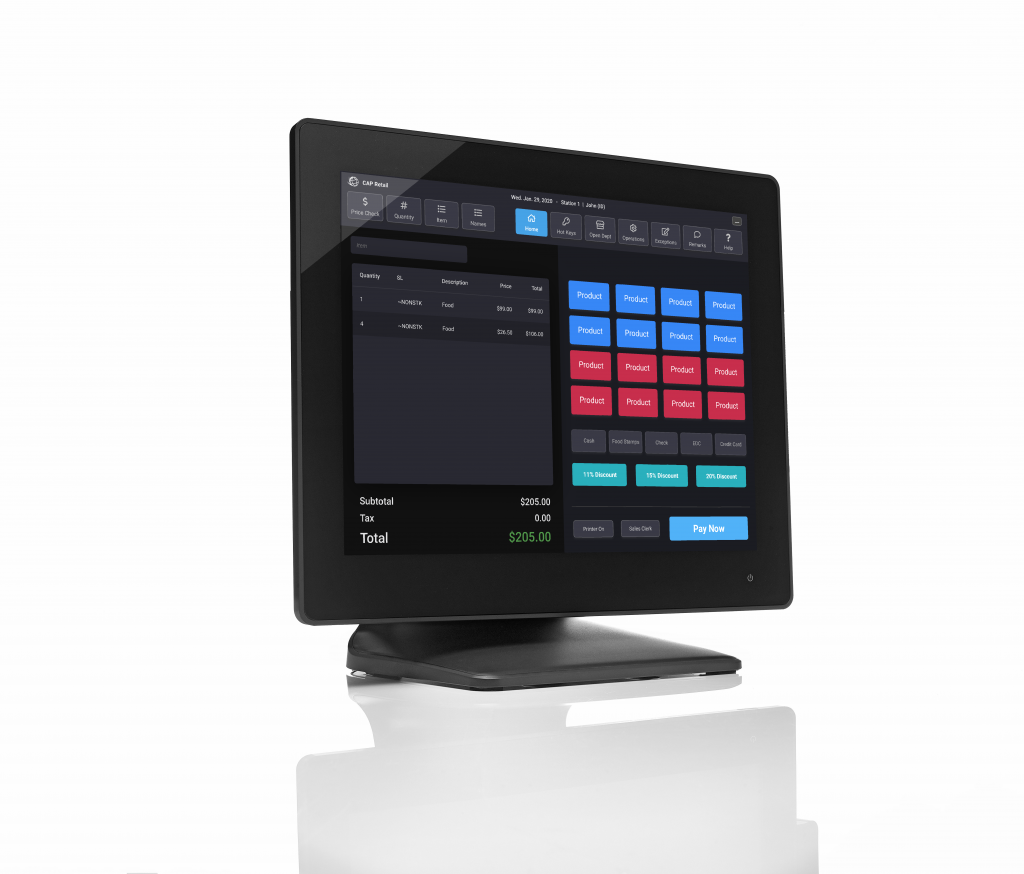 Standard barcodes fade as a result of sun exposure or rain, but POS Nation allows for the creation of weather-resistant barcodes for all plants kept outdoors. Garden centers often struggle finding tags large enough for trees, for example, but this isn't an issue with POS Nation. The custom barcode printing features allows labels to be designed in any shape, size, or material.
Mobile Customer Service
Allow your team to walk around your storefront with a tablet, wireless scanner, or any other mobile device. POS Nation's hardware integrations help you create a better customer service experience and accomplish tasks more efficiently.
Equipment Rentals
Is your garden center frequently renting out lawn and garden equipment? Easily keep track of quotes, due dates, hardware serial numbers, service history, and more with CAP Retail by POS Nation.
Real-Time Inventory Control
Whether you operate a single garden center or multiple nurseries, POS Nation makes it easy to get real-time inventory insights. Easily keep track of different units of measurement such as chain by the foot, gravel by the pound, or any other metric you utilize.
Easy-To-Find Hotkeys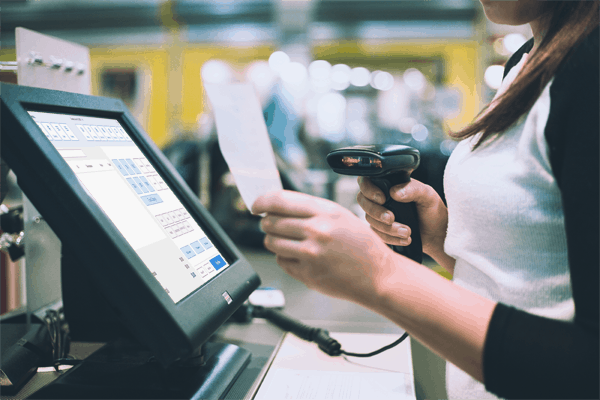 If you have items that aren't barcoded, CAP Retail makes it easy to create big, colorful hotkeys with product images. This makes it easy for your team to sort through a small selection of product photos and ring up the item in question. Something like a bag of mulch or an add-on delivery or setup fee doesn't need a barcode!
Additional Features:
Electronic signature capture and barcode scanning
Customer loyalty program with gift card system
Employee management with scheduling and role-based permissions
E-commerce integration and sales tracking
Powerful reporting to identify what's profitable and what's not
Get A Free Quote
2. Best Inventory Management System: MicroBiz POS

MicroBiz offers one of the best POS hardware and software solutions for nurseries, garden centers, greenhouses, and landscaping businesses. As you will come to learn, the system is easy to use and features an array of multi-channel and multi-store capabilities.
To begin with, MicroBiz has been proven to be a versatile system offering support for Mac, iPad and Windows devices. This system will allow you to configure email and receipt messages to whichever language you desire. With this system, you will be getting regular system updates from the manufacturer for enhanced functionality and reliability.
The Best Inventory System
A point of sale (POS) system allows you to create a database of items sold in your store. Each item typically has a name, description and a price. The POS system can also generate bar code labels to be printed on standard label stock paper. Most systems offer a way to assign unique item numbers and descriptions that can be used to track inventory and a unique UPC number for each product or service. You can use these labels to display prices or other information on store shelves and for outbound marketing.
Some POS systems allow you to import vendor catalogs and product data, and to export customer records for future use. Others support multiple languages, allowing the messages on printed receipts and POS screens to be displayed in different languages. Some POS systems include a currency converter so that you can operate your business in multiple currencies.
POS systems often allow you to create layaways for customers who want to purchase merchandise now but pay for it over time. Some POS systems enable you to record details of the merchandise on layaways and provide reports on outstanding balances. Other POS systems allow you to sell products at different prices to different types of customers (wholesale vs retail, students or loyalty club members, for example). Some POS systems can publish register batch financials directly into mapped GL accounts in your accounting system with one click.
Some of the features and capabilities that make MicroBiz stand out from its competition include:
Inventory Manager
The inventory manager on this system is specifically designed to accommodate the complex and seasonal inventory in your garden center. As such, it is capable of accommodating a diverse product mix and even matches flats. Additionally, this feature will help you track dead count and offer combo items to your customers.
In order to do all this, the system is equipped with an array of beneficial inventory management tools, including:
Markdown Management

– This tool may be used to manage quantity pricing, bulk discounting, multi-buy items, group markdowns, and promotional pricing. Additionally, the system also supports multiple vendors and features data import tools.

Kits and Bundles –

with this capability, you can conveniently group garden center merchandise and related accessories. You can then sell such kits through the POS system and offer your customers the best value for their money.

Bar Code Price Labels

– a considerable number of items in your inventory, such as plants, do not come with a UPC. For easier identification and tracking of such items, the system allows you to assign them bar codes.
Swift Register Transactions
Using MicroBiz POS register to ring up sales in your store is not only easy; it has been proven to be fast and convenient as well. For faster transactions, the system features item search, quick keys and bar code functionalities. Additionally, the register features the tools you need to transfer items across your garden center locations.
The system features an integrated payment processor, which speeds both end-month reconciliations and checkout transactions. Other MicroBiz register functionalities that will come handy in your business include layaways, deliveries, phone orders, work orders, and repairs.
MicroBiz POS System Downsides
You may have problems syncing the inventory and sales between the Online and on-site sales in your garden center.
Get A Free Quote
3. The Best Garden Center-Specific POS System: Rapid Garden POS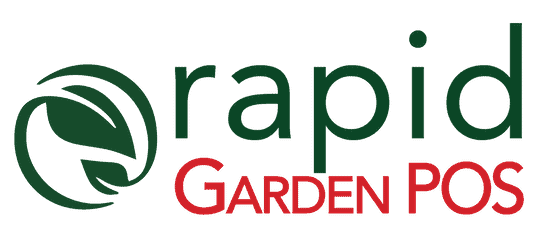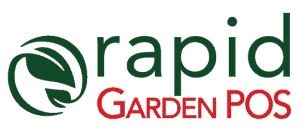 Unlike the other POS systems reviewed in this guide, the Rapid Garden POS system is industry-specific. As such, the system is equipped with features and tools that have been specifically developed for garden centers.
Such a system is a preferable solution as it is in a better position to address your business requirements. Some of the features that will help you combat your unique and specific business challenges include:
Landscaping and Services
Do you offer landscaping-related services like installation, landscaping, design, recycling, and delivery in your garden center? The Rapid Garden POS system features a unique set of tools to help you manage them efficiently.
For instance, the system allows you to track and control labor, prepare estimates for customers, handle remote payments and invoice your garden customers.
Nursery Production and Growing
If you have production sites or grow sites in your garden center or nursery, it is advisable to get a POS system that supports this operation. In this regard, this POS solution makes it easier and more convenient for you to manage materials, orders, fulfillment, and labor involved in the growing activities.
As you will come to learn, the solution features all the tools you need to track and organize crops in your nursery. Additionally, the system is capable of tracking and organizing other production-related items in your business as well. All these are aimed at streamlining production activities in your nursery or garden center.
Rapid Garden POS System Downsides
You may find the price rule function of the system relatively hard to calibrate. Again, the system lacks some important reporting tools in its purchasing module.
Get A Free Quote
Things You Need to Know Before Buying a Garden Center POS System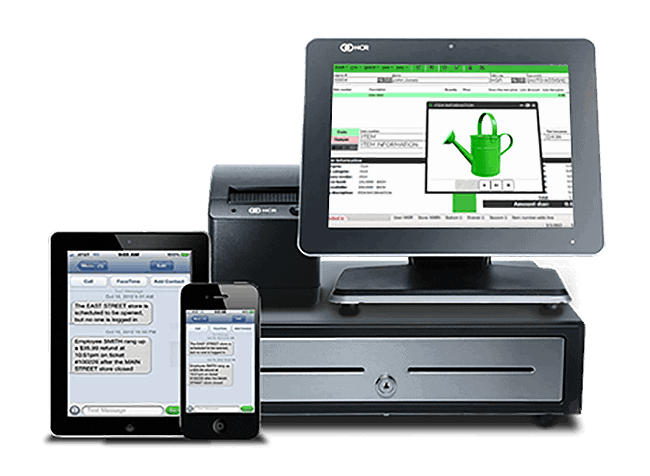 As far as POS systems are concerned, garden centers, farm supply stores and plant nurseries tend to have similar requirements. In most cases, garden centers distribute plants that have been produces off-site.
In other cases, these businesses source their plants from wholesale plant nurseries. Though different from a conventional retail business, a garden center can benefit from the right POS system.
For instance, the right system should forge the right connection between the inventory and accounting as well as with other aspects of the business. For the best results, it is highly advisable to go for a system that is pacifically designed for a garden center.
To help you choose the best garden center point of sale system, here are some of the things you should consider:
Complex Inventory Manager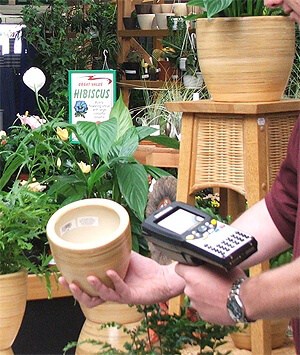 In addition to being seasonal, garden centers are known to deal in a vast array of product. As such, you will need a POS inventory manager that can easily accommodate such requirements.
The right solution should give you a clear overview of the stock in the business. Additionally, the software should make it easy for you to coordinate the merchandise and offer your customers a consistent supply of the items they need.
The right solution should make it easy for you to identify the best selling items, as well as the under stocked inventory items. Your preferred system should also be capable of using categories and product grouping for superior analytics and tracking.
The system should as well be able to automate distribution and replenishment of merchandise between stores and greenhouses. Other Inventory capabilities you should consider having in your garden center include:
Bundles and Kits
This feature will allow you to group items that are often bought together, hence offer your customers favorable deals. With such a feature, you can group merchandise as well as accessories in your garden center. For instance, you can offer a gift basket for the avid gardeners.
Up-Selling
Your preferred system should feature suggested items and up selling capabilities as well. The feature will prompt the customers at the register regarding a sale or offer you are having on an item related to the one they are buying.
Pricing/Discounts Grouping
Such a garden center POS capability makes it possible for you to group discounts and pricing according to customer levels or groups. Additionally, the system should also be able to manage group markdowns, multi-buy items, quantity pricing, bulk discounting and promotional pricing.
Marketing Tools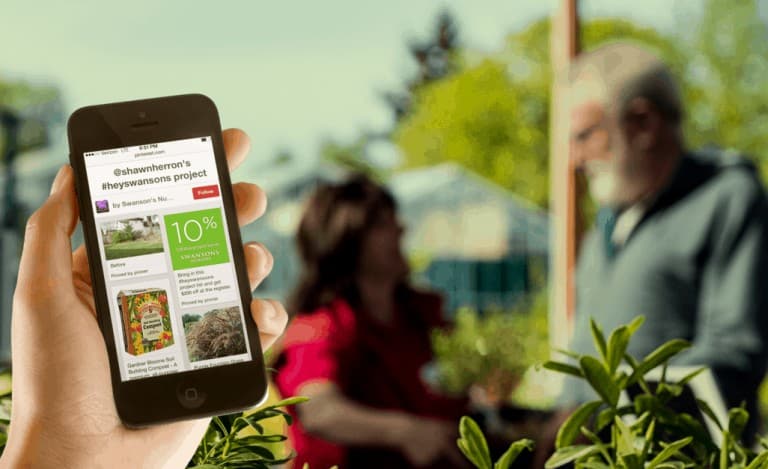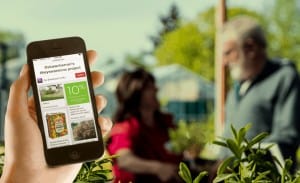 Just as is the case with other retail businesses, you need to attract and retain customers in your garden center.
As such, a system that features promotional tools will come in handy. In this regard, some of the leading POS solutions are known to manage multiple, overlapping promotional campaigns at the same time. 
The right system should also allow you to send custom offers to the right customers based on the information collected by the CRM. While doing these, the system should also be capable of monitoring stock availability automatically. This ensures that the items connected to the promotions are always available.
Customer Relations Manager (CRM)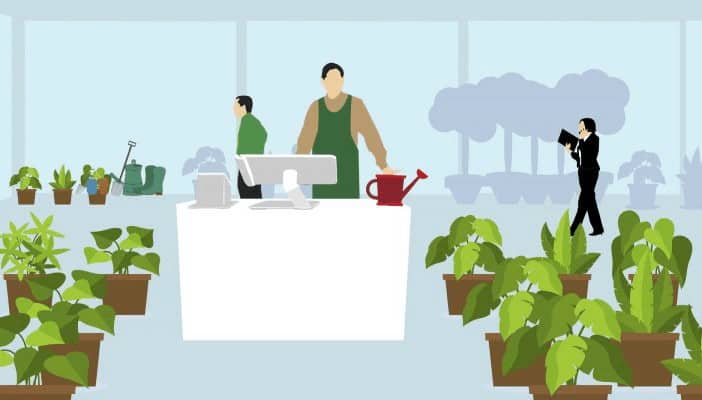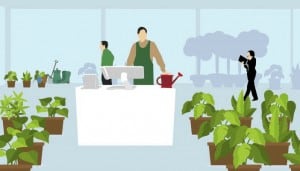 Understanding the buying patterns in your business helps you stock the right items for increased boost sales and profitability. Additionally, enhanced customer service in your business will lead to increased customer loyalty.
A POS system that features a good CRM will help you understand the buying patterns as well as customer preferences in your garden center. Likewise, the system should be capable of aggregating the sales data as well as keep track of seasonality and trends in the business.
To help you understand what is working, your preferred solution should also be able to track marketing campaign and sales performance. POS solutions that combine such a CRM feature with reporting and analytics will help enhance distribution planning in the garden center.
By helping you understand which consumers prefer which products, the system will also help you customize your product offering from one location to another.
Customizable Automation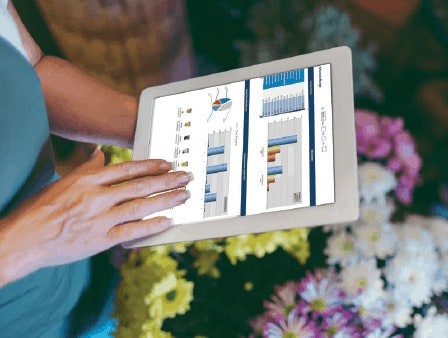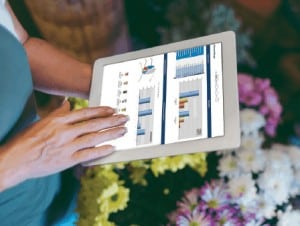 Automating certain processes in your business will save you and your staff a considerable amount of time every day.
As the nursery or garden center chain grows, you will need to add employees as well as more business locations.  When this happens, you will find it less feasible to carry out such daily tasks as payroll tracking, sales reporting, distribution and ordering manually.
In addition to automating such daily processes in your business, your preferred solution should be scalable and customizable. This way, you will be able to customize the system to your specific requirements as the business grows.
Final Verdict
Garden centers and nurseries are somewhat different from conventional retail stores. This being the case, you need to choose a POS system that is best suited for this type of business. The three systems reviewed in this guide are some of the best for addressing garden center requirements.
The three options have a horde of industry-specific capabilities to offer your business and are relatively easy to use. With the free trial period offered by each of the three systems, you can easily ascertain whether the system is suitable for your business.
Whether you are looking for an industry-specific feature suite or an affordable solution, this guide will help you choose the best garden center POS system.