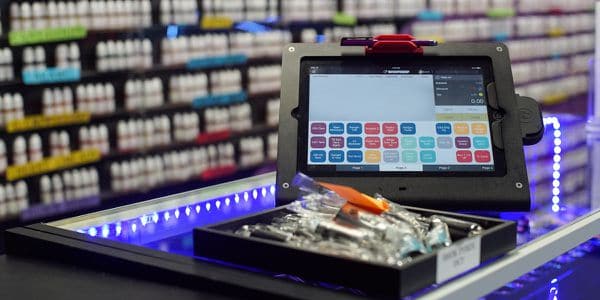 If you own or manage a smoke shop, you're familiar with recent changes in regulation. Most smoke shops and their sister industries (like e-cigs and CBD) have seen explosive growth in recent years.
In order to take advantage of that demand, you must run a tight operation in your store and perhaps open another location. A smoke shop pos system can help you run a more smooth and efficient operation.
The best smoke shop pos system is Korona POS. It provides in-depth inventory management, fully customizable reporting, and e-commerce integration. For smaller operations, eHopper might be a better fit.
If you are ready to boost your profit margin, let's review the top smoke shop pos systems.
The Best Smoke Shop POS Systems
System
Starting Software Costs
Hardware Costs
Key Features

Our pick!

Starts at $49/month
Flat rate processing with zero fees or surcharges
24/7 in-house phone support

Flex Monthly is $99/month
Freedom POS is $999 one-time charge
Case break features for intelligent inventory tracking

Our pick!

Starts at $59/month
Additional terminals are $34/month
Great back-end reporting and forecasting, a la carte pricing options available

Plans start at $99/month for 1 register
Plans start at $99/month for 1 register
Open platform
for easy multi-store management

$0/month plan available
Around $1,000 per terminal
Extremely easy to use, great for beginners
1. KORONA – Most Customizable Smoke Shop POS System

A lot of smoke shops have made the switch to KORONA retail POS. The solution works for brand new single shops and large national chains. It's a great solution for businesses with large amounts of inventory and helps smoke shops follow all current laws affecting the industry.
The plug and play solution makes it easy to get started with KORONA. And with an unlimited free trial and product demos users can feel confident before making a purchase.
Most customizable
KORONA POS is developed by COMBASE USA, and is a fully cloud-based point of sale software and inventory management solution built to serve retail, ticketing, and quick service operations including theme parks, gift shops, breweries, museums, liquor stores, convenience stores, and more. The system can support multi-location and franchise operations and offers a variety of integrations including eCommerce solutions, accounting software, ticket printing, turnstiles, and payment processing, as well as powerful CRM systems.
The system is designed to work well with a range of hardware peripherals including barcode scanners and displays, cash register drawers, receipt or ticket printers, and other POS hardware devices. Users can choose to buy their own POS hardware or lease from the company, and are offered free POS demos. The POS is accessible through the web, and all data is securely stored on remote servers, ensuring security for staff and customers. The POS is customizable, and businesses can configure user roles so that employees only have access to the parts of the system they need to work with.
Several security features make KORONA POS stand out, including the ability to record all money movements and limit which employees can even see one item on a ticket to reduce theft and fraud. Also, the software prevents cashiers from voiding sales or erasing items on tickets after the sale, making it easy to track employee activity and prevent fraud.
KORONA POS helps smoke shops stay in line with current trends by offering a variety of reporting and analysis tools to help businesses optimize their product selection, pricing, and customer acquisition. The software can also be used to create loyalty programs and rewards for loyal customers, helping to drive repeat business.
FEATURES
Inventory Management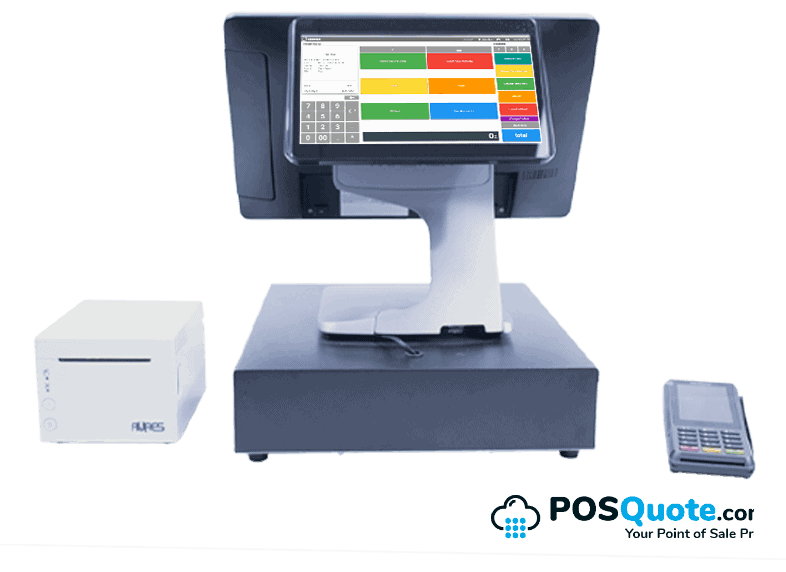 KORONA is built to help smoke shops manage a large product selection. Smoke shops often have a massive inventory and a vast array of different product types.
In-depth POS inventory management is a necessity. KORONA offers order customization, par levels, vendor relations, auto-ordering, and more.
CRM and Loyalty
The software comes standard with a point-based loyalty program and time-based discounts. Users can sign up through the point of sale.
KORONA integrates with several other CRMs, too. These can assist with marketing, customer databases, shipping, and eCommerce.
Data Analytics
KORONA offers users fully customizable reporting and analytics. Smoke shops can break down their data by individual product, promotion, time frame, product category, cashier, multi-location, and more. The retail KPI features allow users to get more insight into their product line and make important adjustments to maximize sales.
eCommerce Integrations
For businesses that want to sell at both brick and mortar and online, KORONA integrates with WooCommerce. The eCommerce platform allows smoke shops to expand their sales channel while still keeping all sales and data under one platform.
Niche Features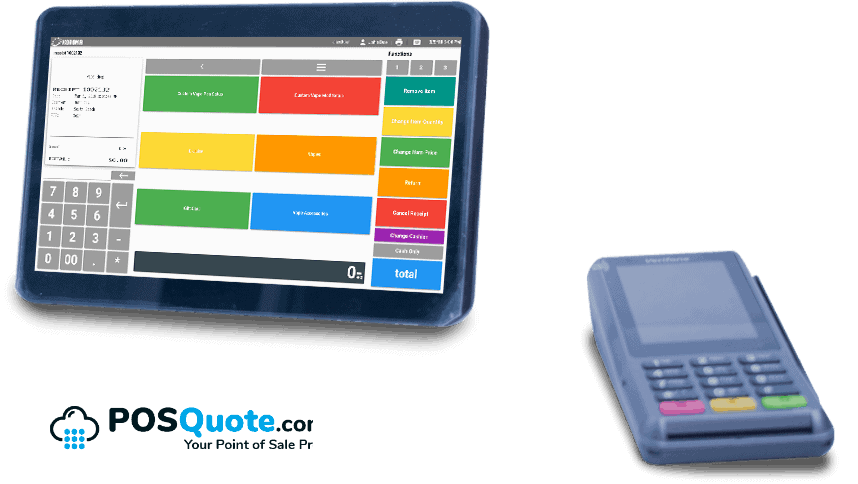 The software comes with several important software features built just for smoke shops. Age verification prompts remind cashiers to always check identification; custom cashier permissions allow users to set drawer access, no sale tenders, voids, and comps for each employee; individual shift reports break down staff performance and help identify any troubling behavior; vendor management allows orders to be placed automatically with different vendors.
Checkout Speed
KORONA has the fastest checkout time of any smoke shop point of sale. This keeps lines at bay and improves both the customer and cashier experience. It also helps employees by giving them more time to interact with shoppers.
Free Trial and Demo
Any prospective buyer can sign up for a free trial and/or product demo. Free trials come with no credit card required or commitment. Users are free to continue their trial for as long as they'd like. They can also upload their own product data into the system to see how the system works with their actual product information.
KORONA schedules personalized demos with any interested clients. All demos, training, and installation assistance are included in the subscription and users can request multiple demos for different features and tools.
Pricing
KORONA's pricing is a subscription service and starts at $49/month for the standard package. Additional modules are available for more in-depth inventory and data analysis for $59/month. Ticketing packages start at $99/month.
Get A Free Quote


POS Nation is trusted by thousands of smoke shops that sell a variety of tobacco, cigar, and vape products. Designed to help your business grow, the solution promises faster checkout, safer transactions, efficient inventory management, and in-depth reporting needed to better inform business decisions.
Case Break Tracking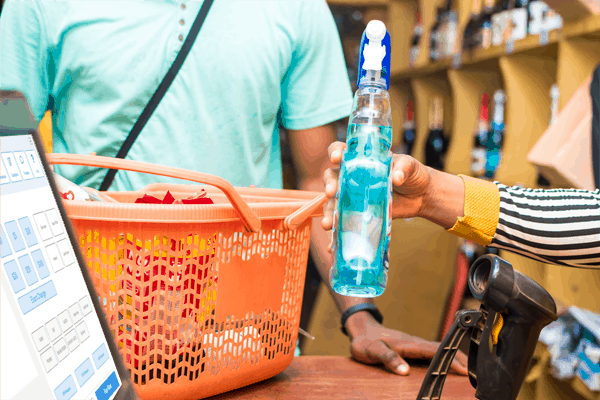 CAP Retail by POS Nation automatically accounts for case breaks. Whether it's tobacco, cigars, or vape products, this feature will track cases, packs, and boxes that are broken down into individual units for sale. Rest assured that your inventory counts will be accurate without you or your team having to step in.
Mix and Match Pricing
Move slow-selling inventory quicker and increase sales with mix and match promotions. Bundle vape cartridges, batteries, and e-juice flavors for a new customer starter kit. Allow customers to build their own box by selecting a variety of select cigars. This is a great feature for holidays and events, and it allows first-time and returning customers to try something new.
Industry Reporting
POS Nation allows you to accurately track sales of tobacco products by department, brand, and more. CAP Retail makes it easy to export a variety of reports and with over 55 customizable reports, you can dive into any aspect of your smoke shop.
POS Nation also offers a built-for-tobacco-retailers scan data reporting integration. Once set up, this feature tracks sales, configures them into a report, and submits to manufacturers making sure you get your maximum refund with the least amount of effort.
Single Database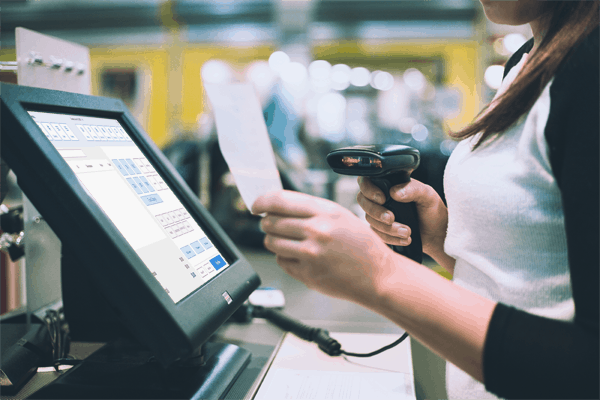 Manage tobacco vendors and create purchase orders (POs) in one system rather than jumping between multiple programs. Track your favorite vendors, set reorder points, and email your distributors all from the same place.
ID Verification
POS Nation's integrated age verification feature allows your cashiers to swipe or scan customers' IDs for instant approval or denial. Take the guesswork out of verifying ages and remove the risk of business penalties and fines.
Additional Features:
Electronic signature capture and barcode scanning
Customer loyalty program with a gift card system
Employee management with scheduling and role-based permissions
E-commerce integration and sales tracking
Barcode printing for custom label sizes, such as individual cigars
Get A Free Quote

There's a good reason why Lightspeed Retail is such a suitable system for smoke shops. The cloud-based POS solution enables you to collect multi-channel sales data. You can build a 360-degree view of your customers, all while transacting at lightning speed.
Multi-store capabilities allow you to sync inventory quickly. That means you get a product in the hands of consumers faster. Here are a few reasons why this POS system might work for your business:
Personalized Onboarding
Lightspeed Retail is a POS that specializes in onboarding. In addition, the software can help you:
Transfer stock
Guide you through the system
Provide free updates
Engage with webinars
Deliver videos and demos
Offer one-on-one onboarding
Email chat and support
Provide customer forums
It's a POS that's fully functional. They ensure your business is utilizing their product to the fullest extent. All requests and tickets are saved in the system for easy reference. That makes it easy for any future issues.
Inventory Management
If you are just getting started, Lightspeed Retail imports all of your inventory from another platform. It goes straight into their database using a CSV file. This is especially helpful if you have gotten into selling e-cigarette products. That's because there can be hundreds of SKUs. The system will also let you bundle items and manage multiple variants simultaneously.
You can also centralize your purchasing. Order stock from integrated catalogs within the POS. Create single purchase orders for multiple vendors and attribute serial numbers to your products. Furthermore, you can categorize such orders by type. If a customer has a special request, create a work order and layaway right in the POS.
Relationship Management
It's all about customer relationships. You must strive to not only know your customers (and know them well) but give them exactly what they want. The more you can read their minds, the better. That's why the Lightspeed Retail system offers a suite of CRM (customer relationship management) tools. They drive loyalty and increase retention. This includes:
Building customer profiles
Purchase history and reporting
Lifetime value of shoppers
Customer categories
By using a smoke shop POS system, you can create a level of loyalty that will keep people coming back.
Progressive Analytics
Customer relations are facilitated by big data. Lightspeed Analytics can examine your stock levels, staff performance, and customer experience to make informed suggestions. They can help determine the next business steps for your smoke shop.
The system can track everything in real-time that contributes to your success. Take full control of your business with data like:
Recent sales
Average transaction value
Quarterly sales reports
Customer demographics
Sales per employee
Profit over year
This type of knowledge allows you to optimize your stock and ensures you are keeping the right product on hand. Lightspeed can quickly show you what is selling (and what is not) with some simple metrics. The uses for this type of POS data are limitless. It can be utilized to track employee performance or identify your most loyal customers.
Get A Free Quote
4. Vend – Best System for Beginners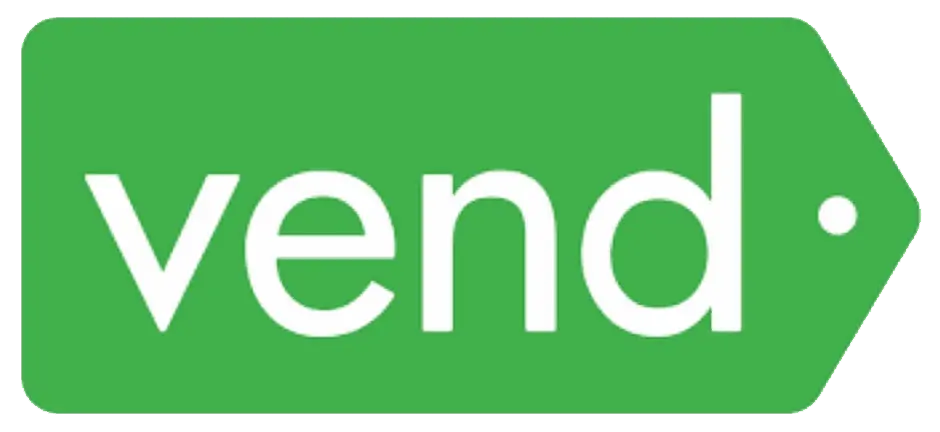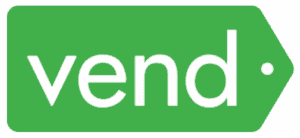 Vend is a POS system that is made for ease of use. It features quick keys and provides a variety of customization options. You can tailor the platform to any business—including a smoke shop POS. Since the system is cloud-based, it can be accessed anywhere and anytime. This includes everything from making a sale to running reports on consumer behavior.
Although deeply intuitive, the Vend POS system is designed for the everyday user. Here are a few features that a smoke shop business might find the most interesting when choosing the brand:
Consumer Data
Vend dives deep. They understand the importance of collecting consumer information for business. This is why they built data collection tools into the system. You can create customer profiles and keep all of their data in one place.
Whether you run an online smoke shop, in-person, or have multichannel sales to track, the information is aggregated. This also includes data like purchase history, loyalty programs, and account balances.
The system allows you to upload another customer database (as long as it is an .exe or .csv file). This lets you create a centralized customer repository across all of your channels. Vend keeps all of your customer data in sync. Group and segment them for easier marketing opportunities and reward programs.
Product Management
The smoke shop industry is changing with vape products (also known as electronic cigarettes and e-cigarettes). This system can also be used as Vape POS. However, Unlike traditional tobacco cigarettes, e-cigs are made with a liquid that contains nicotine. They come in hundreds of flavors. That means you need an efficient smoke shop POS to manage them all.
The Vend POS system allows for variants and composites (size, shape, color). They can all be edited in one dashboard. Then bundle them accordingly.
The Vend platform enables a smoke shop business to import their existing barcodes or create and print new ones. Additionally, you can customize reorder points. That means you always have your top-selling products in stock.
The system offers a central product catalog that allows you to sync all activity across your channels. This allows you to complete inventory counts and eliminate errors. If you have more than one location, you can even transfer stock with ease.
eCommerce Integrations
If you're a brick and mortar smoke shop, this is your opportunity to open online. There are many products to be sold in the digital space. Vend makes the transition easy. They give you a choice of leading ecommerce integrations which can help you get online and selling within minutes.
Vend is built with powerful smoke shop pos software that connects you with leading partners like Shopify and WooCommerce. Vend will instantly sync product updates; so everything flows smoothly in real-time. With a centralized form of operations, you can manage your smoke shop, inventory, customers, products, and sales all in one POS.
Get A Free Quote
5. eHopper – iPad-Based POS Software


If you are looking for simplicity with a durable system, eHopper may be the right fit. It's easy to use and available on a variety of devices, like iPads, Android tablets, and Windows PCs. The cross-platform POS system is designed for people that want to get started right away.
The eHopper POS system is iPad based, simple to use and durable. It works on devices like iPads, Android tablets and Windows PCs, and you can use your own hardware (no eHopper-branded hardware required). Unlike some POS systems, eHopper offers an all-in-one plan with free software, a free website and a free payment terminal. Its paid plans also include implementation and training, phone, email and chat support and a barcode manager. Its omnichannel solutions let you save orders so customers can pay later, assign taxes, offer cash discounts and more.
You can also split checks and designate order types, which may come in handy for restaurants. Moreover, you can sync online ordering with your POS and receive notifications of new orders, including visual and sound cues. Lastly, eHopper has tools for managing inventory, employee tasks and more. It also lets you stay on top of taxes, provide exemptions and maintain compliance with tax regulations.
eHopper is not a good fit for all businesses, especially large restaurants with multiple locations and varying price points. However, it's an excellent option for small business owners, particularly those that need a POS system for both retail and restaurant operations.
eHopper is one of the few POS systems that offer free credit card processing, which may be helpful for restaurants in states where such a fee isn't allowed. It accomplishes this by passing along processing fees through a cash discount or credit surcharge pricing model.
The eHopper setup is so easy, you can be taking payments within minutes. Other advantages of the free pos software smoke shop platform involve:
Flexible Operations
eHopper is one of the only smoke shop POS systems that can function offline. Avoid the stress of keeping an internet connection and get back to focusing on your business. Some of the operations you can freely perform without wireless include:
Save and update orders
Process cash transactions
Refunds and discounts
View order history and details
Taxes and tips
Anything that does not involve a credit card
Additional flexibility includes quickly voiding and refunding customer orders. This can be done manually, at any point in time, and on individual items.
Cash Management
eHopper has particular strength as a smoke shop POS when it comes to facilitating cash management. You can properly handle your assets and maintain profits with features like:
Payins/Payouts to add or subtract money from the register
End of day batches and closing for the bank
Track cash flow
Integrate with systems like Quickbooks
Track the quantity of each bill denomination in the register
Detailed reporting of transactions and profits
In terms of payins/payouts, you can have the eHopper POS manually add/subtract money from your cash drawer. The POS will also estimate the current total and report on the outcome each day. The system will help you stay on top of taxes, providing exemptions and maintaining compliance.
Hardware Selection
eHopper has the right hardware for smoke shops, whether you need barcode scanners or a customer-facing display.
In addition to the regular card readers and terminals, their equipment includes tablets, stands, hand-held scanners, printers, and AI-powered cash drawers. All of these bundles are exclusively available to eHopper customers and no one else.
Get A Free Quote
The Key Benefits of Smoke Shop POS System
As a busy smoke shop owner, your goal is to maximize sales while providing superb customer service. When choosing smoke shop software, there are some features you should pay attention to.
Some of these may include inventory management, employee management, custom reporting, analytics, and third-party apps like Xero for accounting.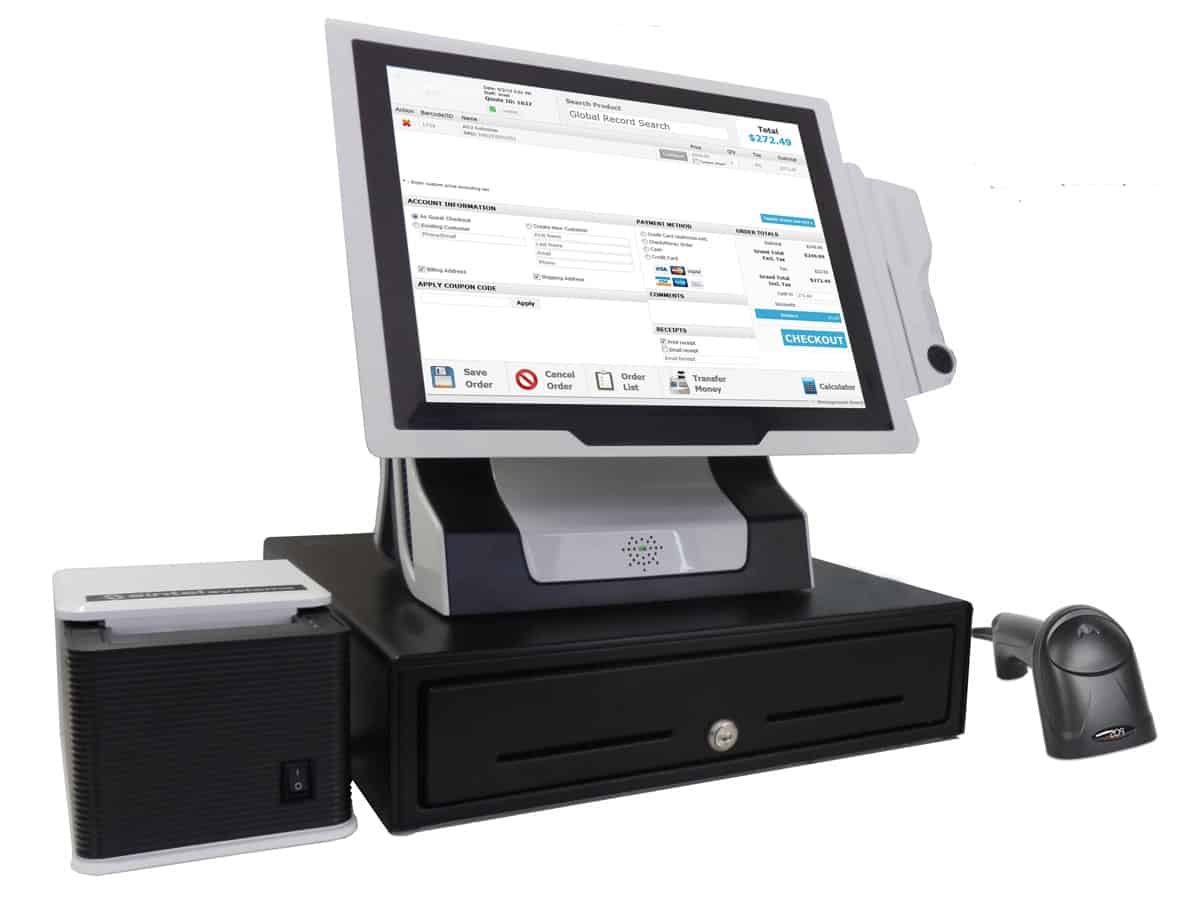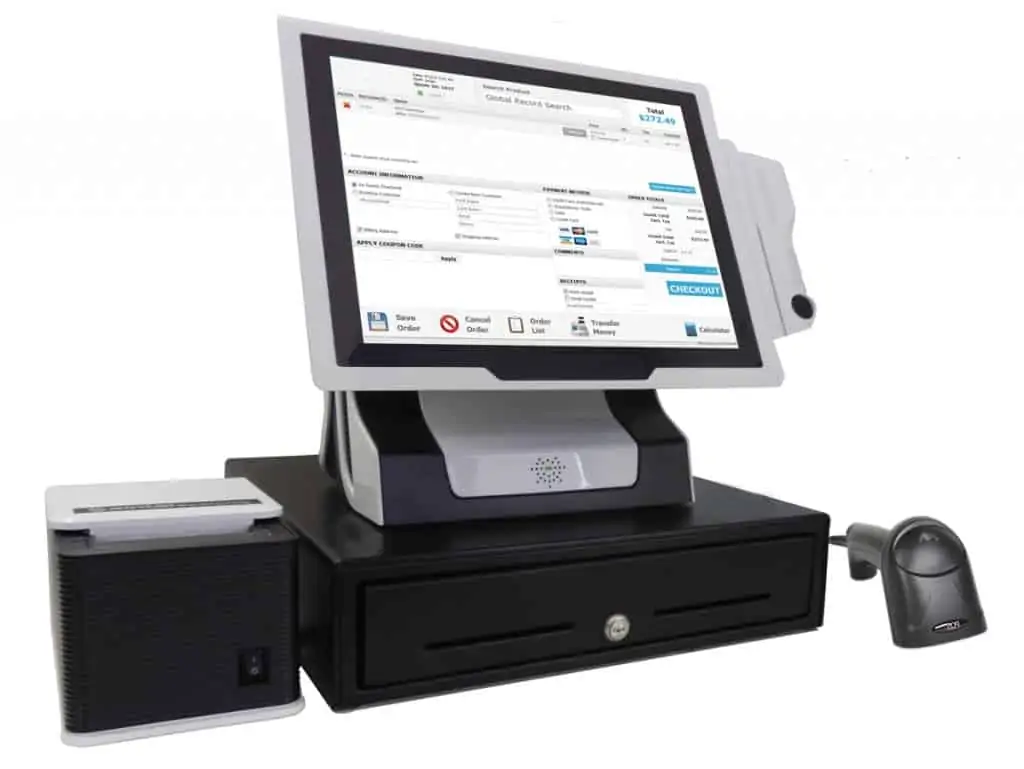 Scaling Brands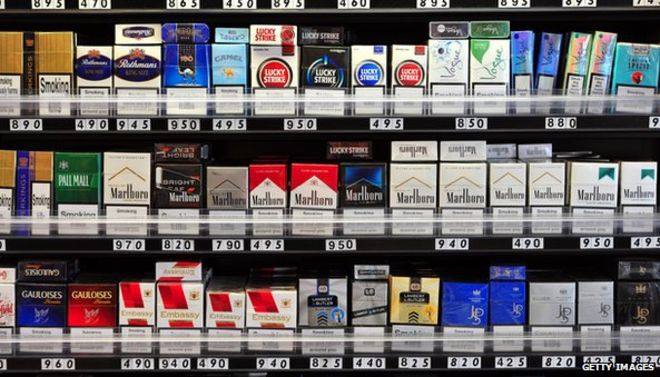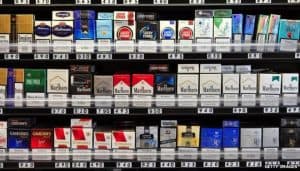 Consider your intent for growth and the scope of your expansion. Are you staying small? Will you be opening several stores? These types of questions should be asked prior to committing to a POS system.
If you need to scale, look for a POS system that offers multiple plans. Then you can increase strategy based on real-time needs. A good POS should evolve with your brand. If you only plan on one location, you may not need a platform with multi-store features. It's something to take into consideration (and can also save you money).
Cloud-Based Storage
A smoke shop POS system is typically cloud-based. That means you can store all of your product and customer data online. This frees up your system to function faster and more efficiently. It secures your data. If there is ever an issue with hardware, your data stays safe in the cloud.
A cloud-based POS utilizes the internet infrastructure so you can access data remotely. All of the information stored in the POS can be backed and synched automatically. Your data is always up-to-date and safe.
eCommerce Capabilities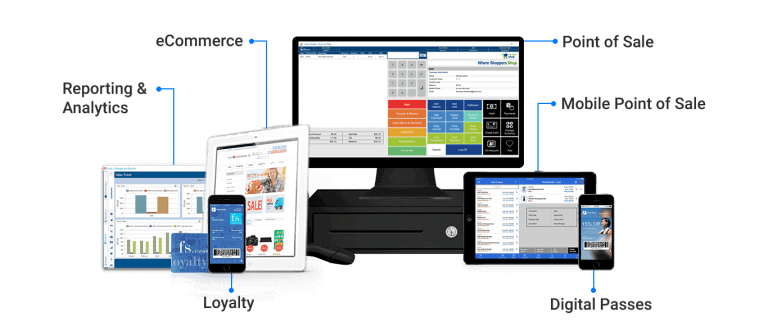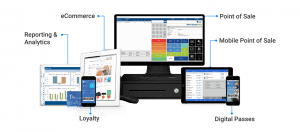 If you're a brick and mortar smoke shop, an efficient POS system will allow ecommerce integrations. This can be particularly useful if you are dealing with a lot of SKUs.
A smoke shop POS can connect you with leading partners like Amazon or Shopify to facilitate the transition. This allows you to centralize your operations. You can easily marry offline and online with the right POS.
Xero is also an app that can be integrated into smoke shop POS systems. It's an accounting program that uses your aggregated data and analytics to facilitate your bookkeeping tasks.
Inventory Management
Is your smoke shop traditional or will you be branching out into e-cigarettes? Your direction can say a lot about your inventory management needs. If you plan on selling vape products, get ready to manage a lot of SKUs.
Look for a POS system that can handle a larger product database. That way you can centralize your tasks. Otherwise, you may be wasting time entering products into a system that can't handle the volume.
Custom Reporting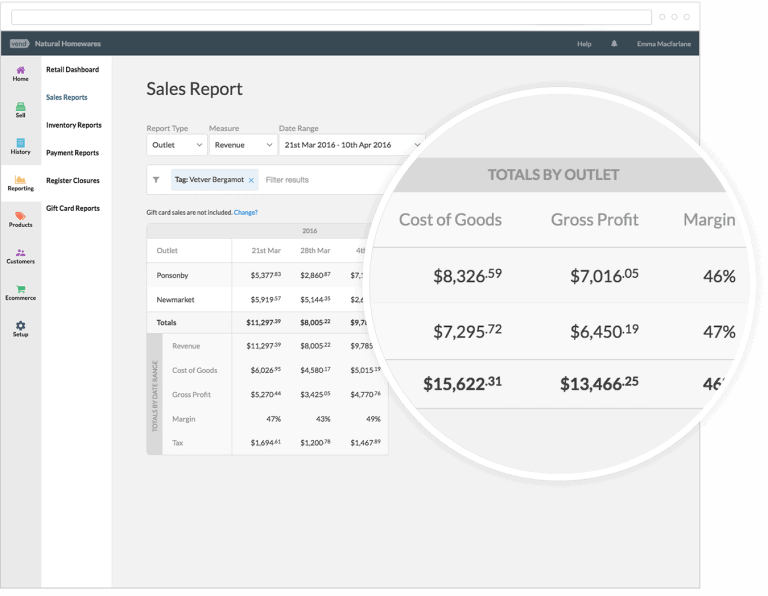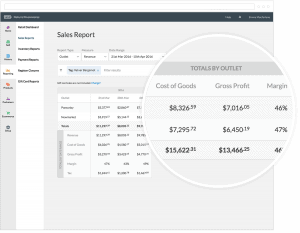 Data collection is critical to meet consumer needs. You should be looking for a POS that enables you to aggregate various forms of data.
Consider exactly what you need to know about your business, customers, employees, products, etc. What data points must remain transparent to make informed decisions? You can learn all that with the use of software.
Every POS system differs, but the following types of data you can collect include:
Product and Sales reports – Report by product, tag, and identifiable trends.
Inventory reports – Have total visibility on stock, inventory levels, and consumer preferences.
Employee performance – Run reports to see how staff is performing against set objectives.
End of day reports – Review the daily register for closure summaries, sales, and payments.
Customer profiles – Build customer profiles by collecting important behavioral and sales data.
The best POS system will always offer some form of customization. It makes it easier to structure your sales and marketing efforts. It also allows the use of progressive analytics to make more informed decisions.
The Bottom Line
POS technology is brilliant. It's adaptive, iterative, and flexible. Finding the right smoke shop POS system isn't hard. Be informed on the market and know what you need for your business. Keep in mind how you plan to scale your brand, the inventory needed, and the data you will collect to get there.
Most importantly, use these systems to better know your customers and serve them more efficiently. They are the driving force behind any business success. The right smoke shop software will facilitate your sales and boost commerce. It will keep people happier, and that's the real bottom line.