(Last Updated On: June 27, 2023)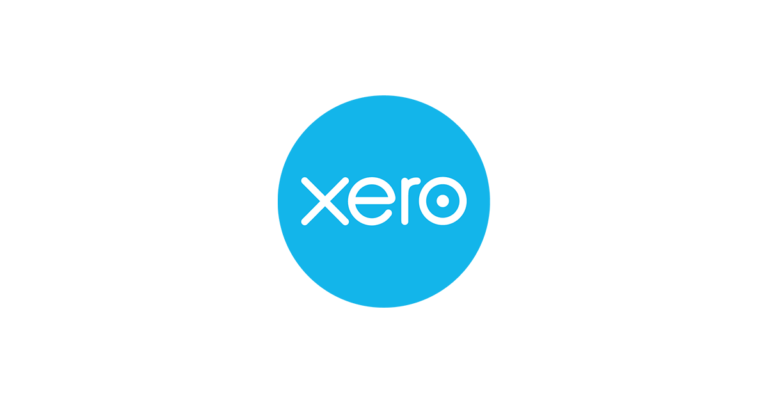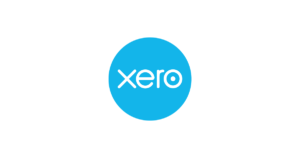 When settling for your preferred point of sale solution, one major factor to consider is how well such a solution allows for integration with third party solutions.
This is essentially because no one solution does it all. There has to be an element of collaboration especially in the areas of payment processing, sales report and customer relationship management.
One of these solutions is Xero.
What is Xero?
Xero is a cloud-based accounting software as a service accounting solution that is especially designed for small and medium businesses.
It helps small businesses monitor their performance in real-time and plan ahead.
With small businesses making up more than 90% of businesses across the world, their success has a huge impact on the global economy in general, and this is hinged largely on how well finances are documented and tracked. This is where the Xero accounting solution comes in.
It basically helps with effective accounting and reconciliation.
Xero boasts wide acceptance as it is used by over 3 million users in more than 180 countries worldwide.
This can also be attributed to its open Application Programming Interface (API) and strong partner program, which guarantees that Xero can be integrated with more than 500 complementary applications, including POS systems, HR Payroll, invoicing, inventory management systems, and so on, to make business processes more efficient.
Its user base cuts across New Zealand, Australia, and the United Kingdom.
It was ranked No. 1 in Forbes' World's Most Innovative Growth Companies in 2014 and 2015.
Some of its unique functions and attributes include:
Client accounting for small businesses is available anywhere, anytime, and on mobile devices.

Accounting software for management reporting, final accounts production, and compliance.

Add-ons like Xero Payroll, Projects, and Expenses

Integrations with more than 1000 connected third-party apps
Others include: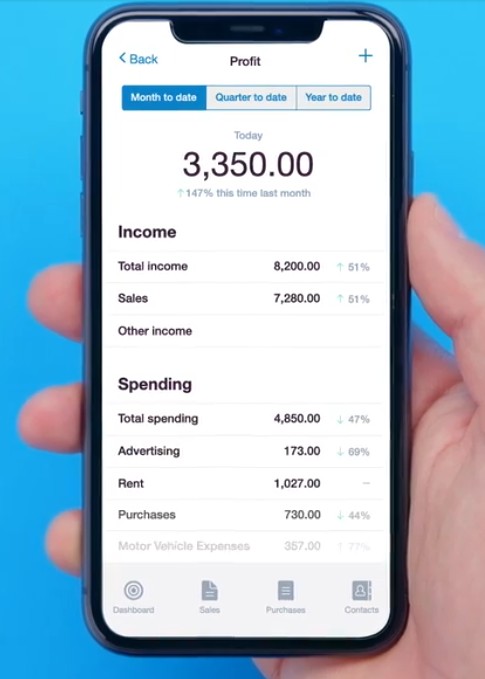 Send invoices
Xero has an intuitive invoicing software that allows you to send invoices online, either from the desktop or mobile app.
Bank reconciliation
Xero helps keep an eye on your finances. You can categorize and reconcile transactions daily.
Bank connections
You can connect your bank account to Xero and watch transactions flow securely.
Accept payments
Xero allows you to accept payments online by connecting to various processors such as GoCardless, Stripe, and others.
Payroll Processing
Manage your staff payroll, pay staff and get report details with Xero. You can automate tax, pay, and do calculations.
Manage Your Contacts
You can use Xero for customer management. Details of customers and suppliers, payments and invoices can all be seen in one place.
It helps you capture data
You can process copies of documents and key details into Xero automatically. This can be done using Hubdoc.
Manage Your Files
Store your files online. You can manage and share various documents, bills, and receipts as they are accessible from anywhere.
Detailed Reporting
Xero helps you adequately track your finances with well detailed reports.
Inventory management
Keep an eye on your inventory. Know what needs to be restocked and what is selling fast.
Multi-currency support
Xero supports multiple currencies, so you can get paid in over 260 currencies. You can easily use currency converters.
Create Professionally Looking Quotes
Using the Xero software and app, you can create professional-looking templates. You can also send this seamlessly from your phone or desktop.
Analytics
Xero helps you get a global overview of your business's health financially with key metrics.
Now that we have highlighted the features of Xero, let's move on and look at POS systems that integrate with Xero. If you would like to partner with us as a POS provider, you can reach out to us.
| System | Starting Software Costs | Hardware Costs | Key Features |
| --- | --- | --- | --- |
| | Starts at $60/monthly | $40/month per additional device | A variety of staff permissions with multiple levels of control |
| Our pick! | Plans start at $99/month for 1 register | Plans start at $99/month for 1 register | Open platform for easy multi-store management |
| | Free for basic software | Starts at $50 for readers | Highly intuitive, easy-to-use interface |
| | $138/month | $69/month | Cost effective with transparent pricing options |
| Our pick! | Starts at $59/month | Additional terminals are $34/month | Great back-end reporting and forecasting, a la carte pricing options available |
| | Basic plan is $50/month, Standard Plan is $65/month and Professional Plan is $80/month | Hardware is bundled | Features that make inventory management highly organized such as rack locations and individual garment tracking |
| Our pick! | $69/month for the software license | All hardware add-ons are quote-based | Customer accounts that track previous orders and promote best sellers |
| | Bundle plans starting at $325/month | Bundle plans starting at $325/month | No. 1 choice among consumers for businesses with lots of inventory management |
| | Bundle plans starting at $299/month | Bundle plans starting at $299/month | Built-in EDI technology |
| | Packages start at $199/month | Packages start at $199/month | Tools to upscale your restaurant |
| | Starts at $39/month | Additional registers start at $24/month | Professional grade hardware |
| | Starts at $59/month | Starts at $59/month | Exceptional customer service, and gives you the option of a three-tiered pricing model for its software subscriptions |
What Retail Point of Sale Solutions Integrate With Xero?
Below we review the top POS systems that will integrate with Xero from a number of industries that you should consider.
The following POS systems work along with Xero: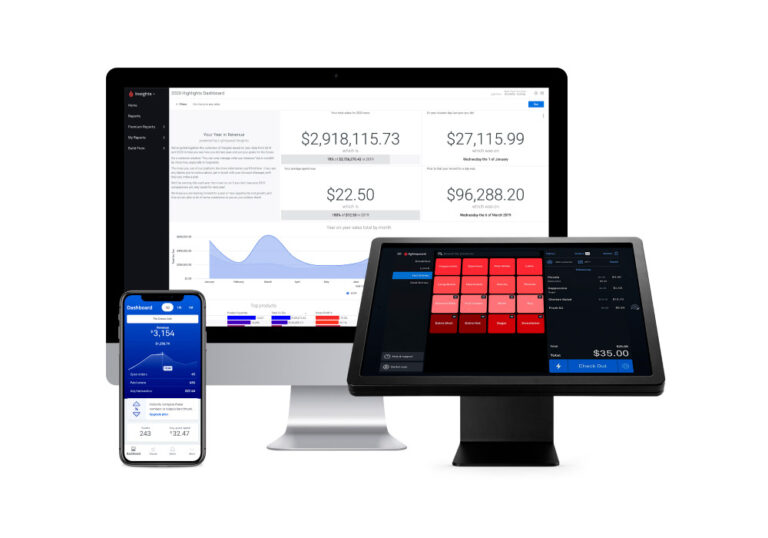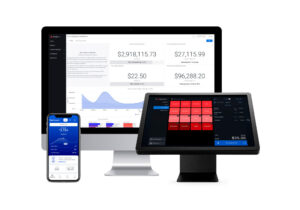 Recently acquired by Lightspeed, the Kounta POS system is a specialized point of sale system for businesses in the hospitality industry, such as restaurants, small espresso bars, multi-venue restaurants, cafes, and bars. It can, however, also fit into other businesses' use cases.
Founded in 2012 by entrepreneur Nick Cloete, the company is headquartered in Sydney, Australia and is used by more than 10,000 locations across Australia and New Zealand. Kounta became part of the Lightspeed point of sale products in 2020.
It is compatible with Mac, PC, Android, and iOS devices and also connects with barcode scanners and printers.
It offers custom reports of products, staff performance, weekly trends and more, instant notifications of key events in your business; and automated and easy-to-read visualizations of your data.
Kounta provides the ability to create recipes and manage waste by helping to reduce manual paperwork. With Kounta, you can also set up tables, layouts, manage multiple stores, control staff records, and manage your inventory.
Along with Xero for accounting, Kounta integrates with MYOB and QuickBooks, Deliveroo, Uber Eats, DoorDash, me&u, Mr. Yum and more for ordering and delivery, Liven, Marsello, and Loke for marketing, and also integrates with Deputy and Tanda for employee management.
Kounta links to loyalty schemes and customer details from customer relationship management (CRMs) and can also be easily exported for purposes of marketing and the like.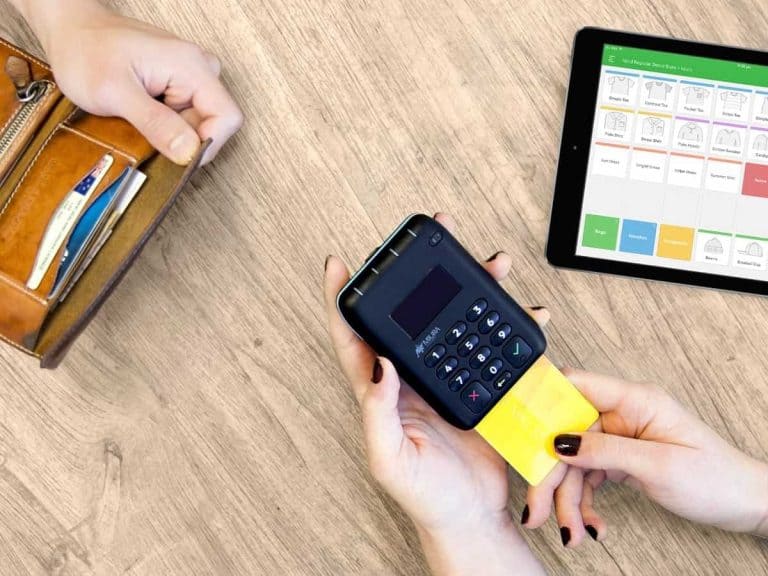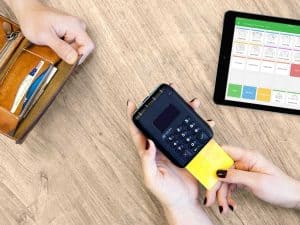 In the retail business space, Vend is another option when it comes to integrating with Xero.
The brand prides itself on being the world's first cloud-based POS system and having a specific focus on retail with a fully documented open API. It was launched in 2010 by software developer Vaughan Rowsell. 
Vend boasts features such as inventory tracking with barcoding and SKU compatibility, real-time inventory tracking, multi-outlet business capability, and purchase history tracking. Vend is also ideal as it can work offline should there be internet disruption.
It helps to increase profitability with key retail reporting metrics, including sales, inventory levels, sell-through rates, margins and many others. You can also access your reports round the clock from anywhere.
With Vend, you can easily integrate with Shopify, BigCommerce, and WooCommerce. Aside from Xero for accounting, Vend integrates with Deputy for employee scheduling, and Timely for appointment booking. It also has partnerships with payment providers such as PayPal, iZettle, Tyro, Smartpay, Worldpay, and Moneris. 
It integrates directly with most business and productivity apps across accounting, ERP, ecommerce, analytics, customer loyalty, and scheduling.
It also easily integrates with Android, iOS, PC, and Mac. Its API also allows you to connect your apps. 
Square Point of Sale is a cloud-based point of sale solution that works on iOS and Android devices. Square was originally known for its 'Square Reader', which was launched in 2009 and allowed businesses to receive payments simply via their smartphones.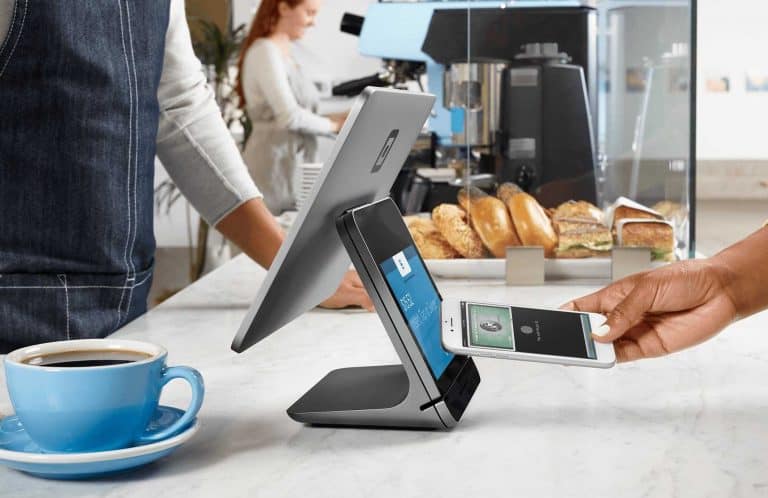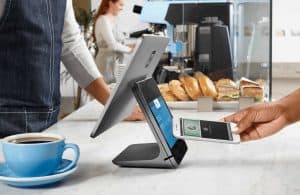 It is an ideal point of sale solution for businesses such as retail, restaurants, and cafes. It also accommodates health and beauty and professional service businesses.
Square integrates with Xero, and this helps reduce manual administration tasks and, by extension, human error in data management. 
The software allows store owners to manage customers, transactions, inventory, and invoicing. It also offers tools to manage customer loyalty programs, payroll and employee management. 
It also helps prevent loss of financial data as it automatically syncs all data, tracks all fees, tips, refunds, and money owed. It also does fast reconciliation of daily sales and helps reduce effort as it eliminates manual data entry of payments.
Square allows businesses to sell physically, online, over the phone, or in the field too. Merchants can sell through Instagram and Facebook.
It offers magstripe, chip, and contactless card readers for payment processing via debit and credit cards, Google Pay, and Apple Pay. Square Virtual Terminal enables payment collection through a computer, which allows merchants to key in card details so that no card reader is required.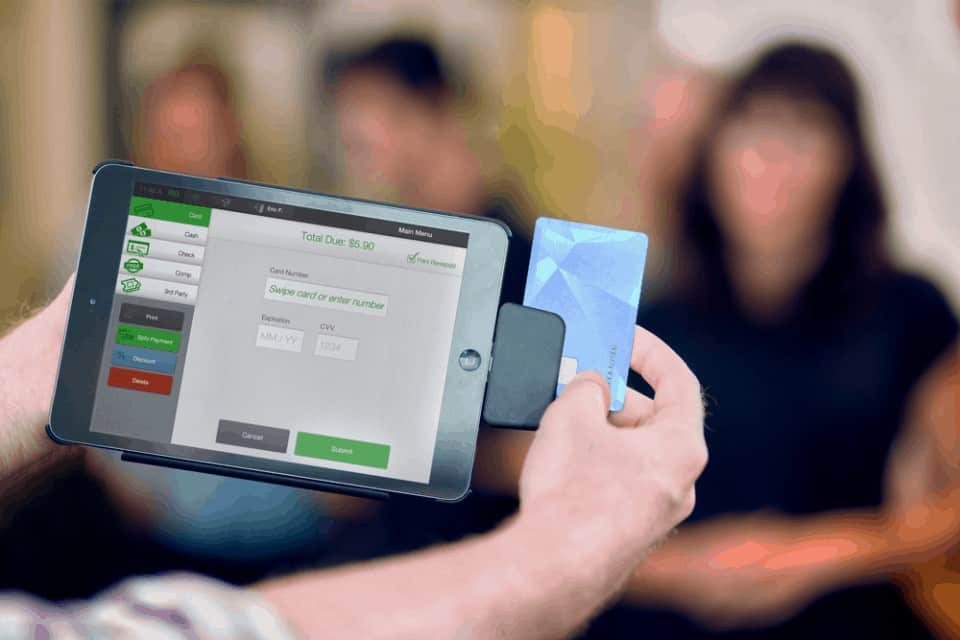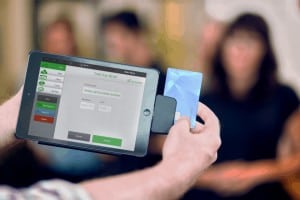 CAKE POS is a full-suite point of sale that meets the demands of quick-service and full-service restaurants, bars, and pubs.
It offers provisions for mobile marketing and waitlist management, payment processing, and restaurant management that help take care of the management of your business.
It is cost-friendly, easy to use and intuitive and can easily handle peak QSR rush hour demands with its OrderPads that make processing seamless.
Via CAKE Market, you can easily integrate with Xero along with other third-party solutions such as PayPal, QuickBooks, Orca, 7Shifts, and ChefTab.
It helps you accept all contactless payment options, which helps keep guests safe. It has spill-proof hardware designed specifically for the rough environment found in restaurants, as well as transparent pricing.
With its Guest Manager function, you can easily increase the speed of your service by optimising curbside pickup and improving the waitlist and reservation process.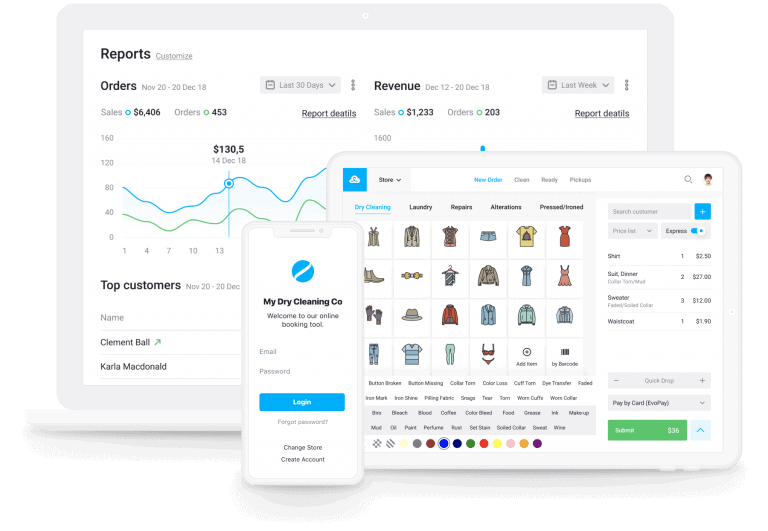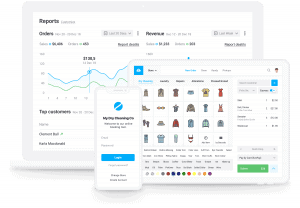 CleanCloud is a cloud-based point of sale software, particularly targeted at dry cleaners, alterations, and laundromats. CleanCloud offers flexibility of use as it has its native mobile apps available on both Android and iOS. 
CleanCloud offers features such as pickup and delivery management, email and SMS notifications, payment support, and performance metrics that will help you manage your dry cleaning business. 
You can also manage multiple stores all from one account. You manage your point of sale with SMS and email notifications. It also supports receipt printers, barcode scanners, tag printers, and heat seals.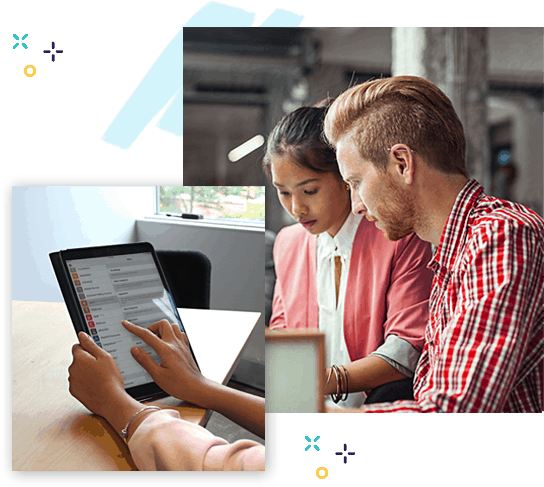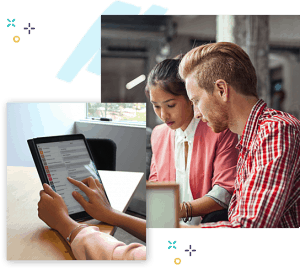 TouchBistro is an all-in-one, easy-to-use iPad POS restaurant management system that offers an easy way to manage your business. It is a solution designed and developed by restaurant service staff to meet the specific needs of the industry.
It offers table management, reservations, online ordering, marketing, and gift card management. You also have access to reporting and analytics, accessible at any time and any where.
TouchBistro offers integration with Xero, PayPal, Square payments, 7shifts, Square for Retail, QuickBooks Online Advanced (Accounting & business management software for small businesses), Womply (Cloud-based reputation management platform for businesses), Sage Intacct (Cloud-based ERP for Finance), Tanda (Workforce management, Employee Scheduling & more) and many more.
TouchBistro was named the Best POS System for Restaurants for three consecutive years by Business News Daily. 
With TouchBistro, you can easily manage tableside orders, floor plans and tables, mobile payment processing, staff and scheduling, iPad menu management, inventory management, and loyalty right from the iPad.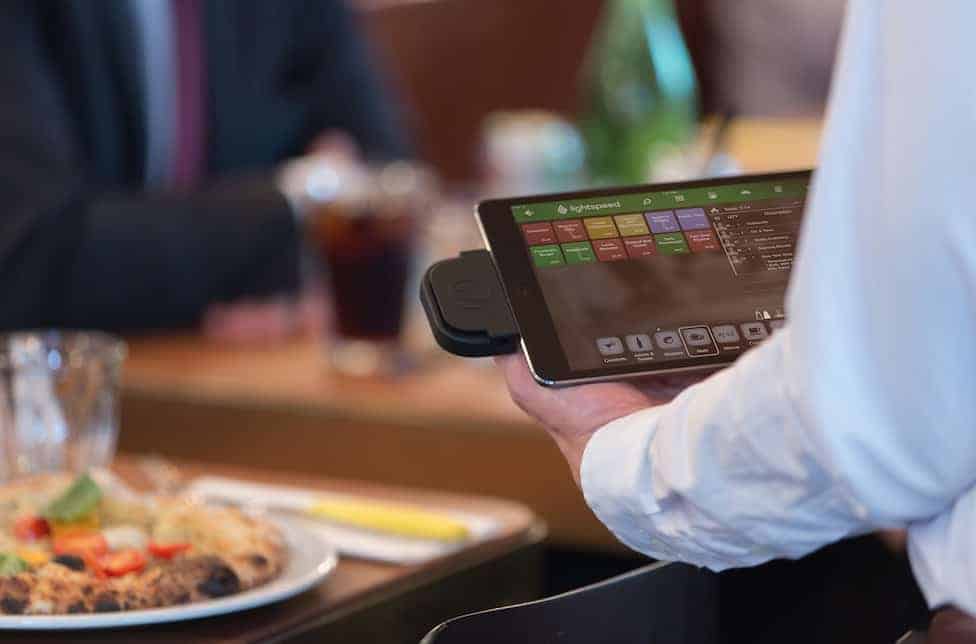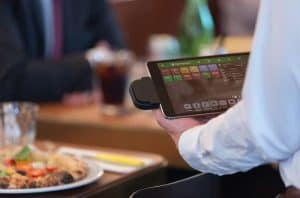 Lightspeed Retail is a point of sale and inventory management tool targeted specifically at retail, hospitality, and golf merchants.
For retail merchants, it helps them sell both offline and online, simplify back-office operations, and manage inventory and suppliers. For merchants in the hospitality industry, it helps to serve with both delivery and takeout, simplifying the workflow and managing stock and suppliers. For gold merchants, the Lightspeed Retail platform helps manage online bookings, attract and keep golfers, and ultimately enhance the customer experience.
With Lightspeed eCom, retailers get to expand functionality to expand their reach and sell anytime, anywhere, while restaurant owners can use Lightspeed Deliver to integrate their POS system with online delivery platforms like UberEats, Foodora, and DoorDash.
For the three categories of users, Lightspeed Retail integrates with Xero, Mainhimp, Loyal Zoo, and Clock PMS, along with a host of other third-party solutions.
For retail merchants, Woocommerce, Zettle by PayPal, WorldPay, 2Accept, and Amaka (Accounting), Accumula (ecommerce, ERP), and Agrendix (employee scheduling) are a few of the third parties that can be easily integrated.
For restaurant merchants, Whistle Messaging (Inventory management), Wisk (Analytics, Invoicing, and Reporting), and Zenchef for reservations are some of the third party solution providers that can be integrated. Golf course managers will appreciate Booxi (rental, reservation, appointment scheduling) and Find A Game for loyalty and subscriptions, among others.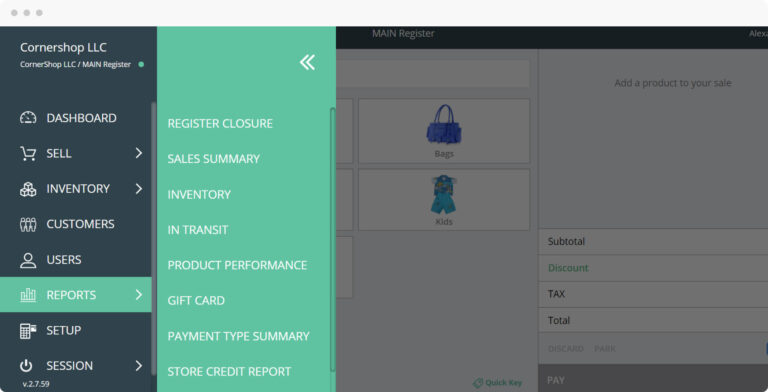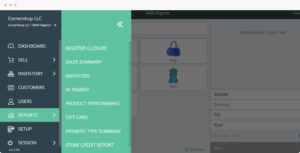 DEAR Systems is a cloud-based inventory and order management solution for businesses in the manufacturing, retail, and multi-channel industries. 
DEAR Systems offers a complete back-end management solution with sections for managing purchases, sales, warehouse management, and light manufacturing features such as shipping and ecommerce, and also supports integrations with third-party solutions to help broaden functionalities.
Powerful order management, inventory management, warehouse management, purchasing, and sales are some of its modules that help handle the entire line of your store management. With the Bill of Materials functionality, you can also easily track the cost of raw materials, labour, and overheads to help formulate the right pricing strategy for your products.
With its Pick, Pack and Ship function, you can streamline and simplify the fulfilment stage by automating the process. From the point of receiving an order to fulfilling the order to customer care interaction management, you can complete the entire process automatically through DEAR's centralised platform.
DEAR System integrates with Xero, LoyaltyLion, and Glew and supports all major ecommerce sales channels, shipment and POS third party services such as Square, Amazon, Fulfilment by Amazon, Shopify, WooCommerce, Shipstation, Vend, Floship, and more.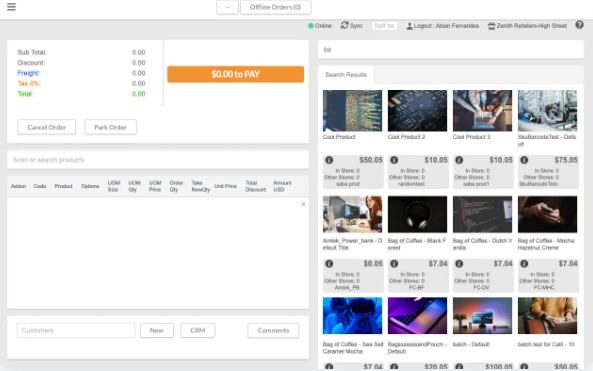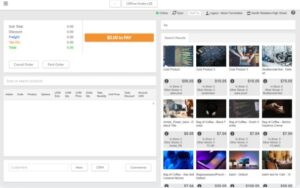 Cin7 is an automated inventory management system for small and medium-sized retailers and multi-store businesses.
Cin7 synchronizes your stock with sales and orders across all sales channels, both physical and online. It also automates the ordering process from sales ordering, dispatch, tracking, and invoice issuing points to ensure efficiency and seamlessness.
Users can sell directly from the distribution center even when a particular location's stock is insufficient. The system processes sales over multiple channels as it syncs all locations' stock in real time. Each location's stock can also be tracked all from the central Cin7 account, thus giving a good overview of all stores' stock.
You also never need to worry about being disconnected, as Cin7's cloud POS works even when not connected immediately to the internet. 
Cin7 easily integrates with over 700+ accounting, ecommerce, marketplace, 3PL warehouse, shipping, and EDI retailers and suppliers, as well as shipping, and third-party logistics solutions to increase functionality. 
It integrates with Xero, Glew, Easy Insight, PayPal, MailChimp, SalesForce Cloud, Shopify, Stripe, Quickbooks Online, ShipStation, Authorize.net, and many others.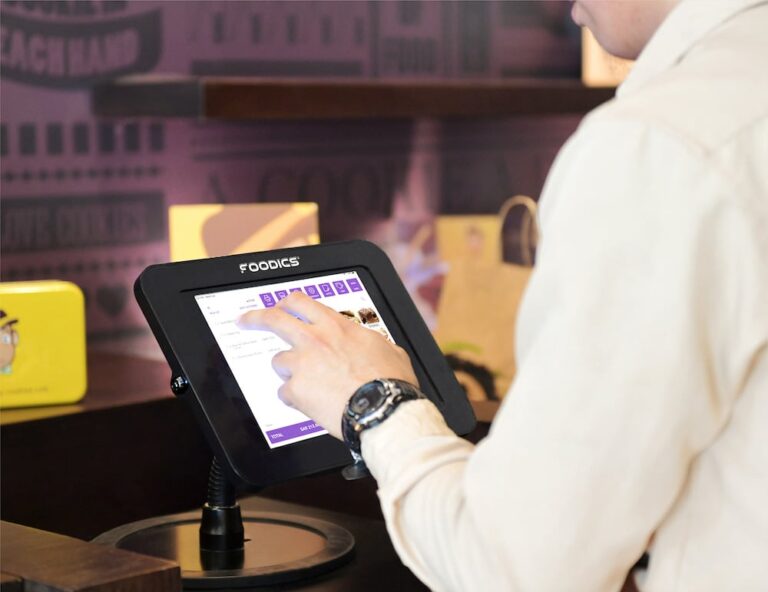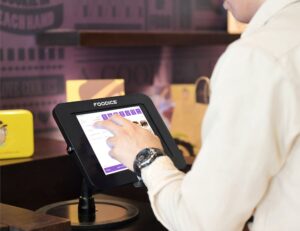 Foodics is a cloud-based restaurant management point of sale solution for iPad that helps you manage your restaurant's front of house operations with ease, flexibility, and precision.
Founded by Saudi Arabia-based Foodics and launched in 2014, it is an ideal point of sale system for restaurants, food trucks, cafes, and fast-food chains.
Some of its features include, access controls and permissions, barcode/ticket scanning, discount management, gift card management, inventory management, loyalty program, pricing management, restaurant POS, and sales reports.
You can monitor your business anywhere you are, right on your mobile device.
It supports integration with 3rd party service integrations, such as delivery aggregators, accounting, finance, loyalty, business intelligence, delivery management, and others.
Its advanced role authorization helps maintain different levels of accessibility for your staff. Foodics works offline, provides real-time reporting and analytics, and offers limitless integrations with other software like Xero.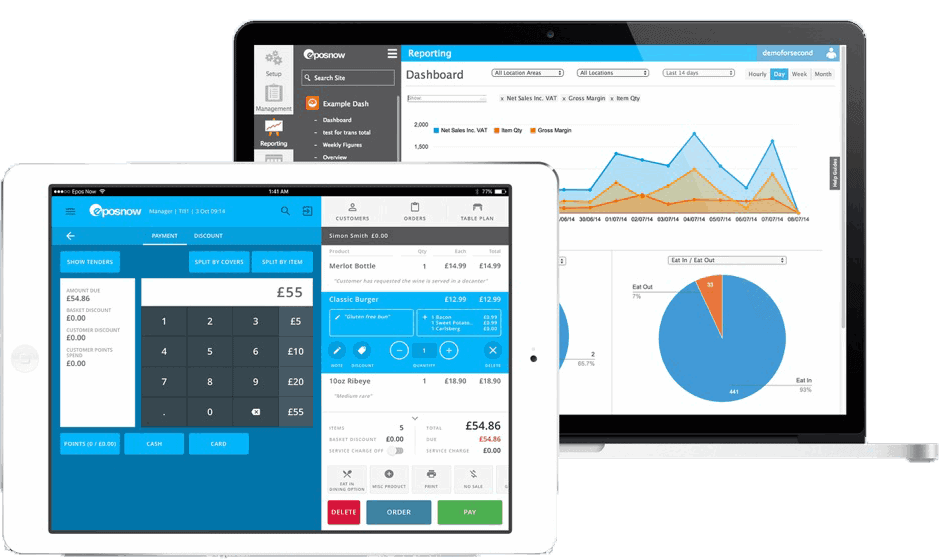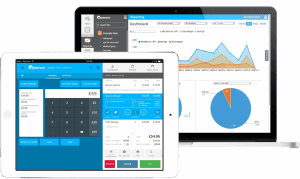 Epos Now is a cloud-based point of sale solution that offers businesses in the hospitality and retail industries a centralized platform where store operations can be managed seamlessly.
This includes inventory control, back office and employee management.
Businesses such as restaurants, bakeries, cafes, quick service, retail, and grocery stores will find it handy and meet all their front office management needs.
Epos Now is a cloud based solution that's ideal for hospitality and retail businesses. They offer inventory management back office, employee managment and multi-store capabilities along with advanced hardware and integrations. They have been rated highly for ease of use and support with a central dashboard that links to dedicated areas for reporting, sales, product and customer management. Epos Now also offers a number of app and partnership integrations including electronic scale integration, marketing software, booking sites and more.
In addition to POS features, Epos Now also provides customer management tools like a central database that stores customer contact information and purchase histories for targeted marketing. The system also supports a variety of balance tracking methods such as open tabs and credit so business owners can operate with a more flexible approach to customer sales. The POS system also has integrated online ordering and delivery services with a third-party platform that supports DoorDash, Grubhub and Uber Eats (via an integration with Deliverect). Additional restaurant features include table management, quick login for staff, split bills and Master Products which helps restaurants track inventory for raw ingredients in each dish.
In terms of support, Epos Now offers a range of nontechnical options including a guided walk-through, live chat, phone and email. The company also sells their own hardware to support their POS software, so business owners can get all of their equipment from one place and be assured it will work with each other. They offer a variety of plans ranging from the POS software alone to the complete system pricing which includes a touchscreen POS device, secure cash drawer and high speed printer.
For retailers, it specifically offers retail point of sale, real-time inventory management, powerful reporting​, payment options, ecommerce integrations​, and multi-store capability, while for businesses in the hospitality sector, it has specific features such as hospitality point of sale​, table and kitchen management​, real-time analytics and reports​, staff management​, stock control​, online ordering, delivery, and pickup.
With its reporting features, Epos Now allows users to gain real-time, actionable insight into sales, products, and employee performance.
It integrates with more than 100 apps, including leading accountancy software, Xero, CRM tools, and more. Epos Now integrates with major payment types such as Mercury, PayPal, and Apple Pay. 
Also, with the Epos Now API, users can connect to any other payment gateway. Utilising integrated payments, Epos Now affords customers the flexibility to pay by credit card, watch, or smartphone device. With its native mobile applications for iOS and Android, Epos Now ensures flexibility and ease of use in the processing of payments and accessibility on the go.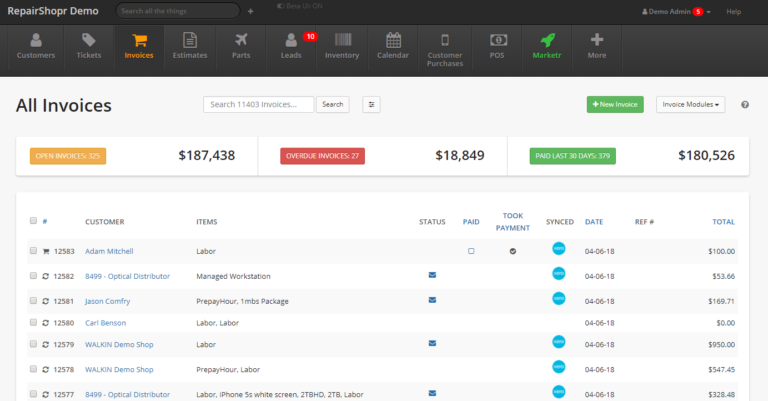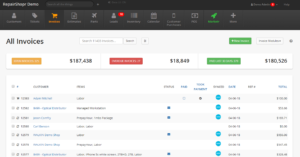 RepairShopr is a customer relationship management and point of sale solution for repair shops that processes payments and manages customer interaction.
RepairShopr provides an intuitive portal for businesses such as repair ships, full-service shops, computer/cell phone repair shops, plumbing companies, painting contractors, and others in the sector to manage their marketing, customer relationship, ticketing, and point of sale operations.
The RepairShopr platform includes a self-service portal, which lets customers view and check invoices and service status, and approve or decline repair estimates.
The RepairShopr is a customer relationship management tool that offers a complete set of features that allow businesses to track customer interaction. It also includes an integrated marketing module that allows technicians to send follow-up emails and create lists of customers. These lists can then be used for targeted marketing campaigns. In addition, users can integrate their RepairShopr account with Square Point of Sale to process payments and avoid double-entering payments.
The software is a cloud-based solution that enables business owners to manage their repair shop from any location. Its feature-rich platform includes customer service tools, a ticketing system and integration with POS, inventory and accounting systems. It also enables businesses to provide real-time service delivery intelligence. It is suitable for a variety of industries including computer repair shops, cell phone repair shops, IT consultants & MSPs, scuba/dive shops and watch/electronics repair stores.
Unlike other repair shop software solutions, RepairShopr has advanced features like an integrated marketing engine that helps businesses grow their revenue. Its powerful CRM functionality helps businesses understand their customers, improve communication and increase sales. The software also enables users to customize and automate their workflows to reduce costs, improve efficiency and improve productivity.
Located in Kirkland, Washington, RepairShopr provides an all-in-one SaaS platform for repair shops that include invoicing, ticketing, customer communications and a point of sale system. It's currently used by dozens of different types of businesses in 25 countries. It integrates seamlessly with Xero, Quickbooks, Zapier, Flowroute, Slack and other apps. It also allows for multiple input devices, including USB signature capture and touchscreens.
It enables organisations to take notes, maintain a database of customers, monitor customer credits, generate barcodes, and store invoices and billing summaries for future reference. 
The platform also enables administrators to calculate repair costs and handle multiple cash registers.
It integrates with Xero for account processing along with a host of other solutions such as Quickbooks, Slack, eTech Parts, PayPal, Google Calendar, Cloud Print, RepairTech, and much more.
This article was written by Wale Ameen and published on Monday, 16 May 2022.
FAQs
Q: Can Xero be used as a POS?
A: No, Xero is an accounting software that helps you handle the finance side of your business. It also provides reporting and analytics that gives you an overview of your business's finances. It can be integrated into your conventional point of sale solutions to help capture and document your business's finances. Your store's daily sales, payment totals, invoices, cost of goods sold, and customer details syncs automatically into Xero from your POS system.
Q: What does POS mean in Xero?
A: Regardless of where it is used, POS means Point of Sale Software.
Q: How do I process a sale in Xero?
A: These are the steps to follow when processing a sale in Xero >:
From the dashboard
Click the add icon, then select Receive money.
Select the bank account you want to record daily takings in, then click Next.
Enter the details of the takings, then click Save.
Reconcile the bank statement line against the transaction you've created.
Q: Is POS good for small businesses?
A: Certainly. A good POS system for small-business helps make the process of sales easy as it lets you process transactions quickly and securely. With the right software and integrations, you can increase the functionality, export reports, view analytics and reports of your daily sales. This helps you make informed business decisions.
Q: How do I process an invoice in Xero?
A: From your mobile Home screen, press firmly on the Xero app to launch straight to creating an invoice. Either: From the Dashboard, tap +, then tap Invoice. From a contact, tap +, then tap Invoice. From there, you can access Invoices & quotes, send invoices and create an invoice for your customer.
Q: How do I choose a POS for a small business?
A: Here are some important factors to consider when choosing a POS system:
Initial setup cost (time and money)
Payment processing costs (e.g., % of sale + charge per transaction)
Other monthly processing fees (e.g., PCI-compliance fee, chargeback fees)
Equipment costs/rental fees.
POS software fees.
Q: How much does a POS system cost?
A: The range for restaurant POS systems cost typically falls between $79 – $150 per month for software. In addition to monthly software costs, the hardware costs are a one-time fixed cost that starts at $799.
Q: Can you pay invoices through Xero?
A: Xero Pay with Wise lets you pay all your suppliers through Xero using any domestic bank account and easily reconcile transactions. Set up a Wise account through Xero, and save time by paying multiple bills in one transaction.
Q: How many invoice types are there in Xero?
A: There are two invoicing options in Xero.
Xero has two invoicing options available to customers that you can easily switch between. New invoicing is a simpler, faster way to invoice that we recommend our customers use. There are features like customer credit limits and invoices that are only available by using new invoicing.
Q: What should I put for invoice number?
A: Here are ways you can create an invoice an invoice number in Xero:
Numbering your invoices sequentially, for example INV00001, INV00002.
Starting with a unique customer code, for example XER00001.
Including the date at the start of your invoice number, for example 2021-01-001.
Combining the customer code and date, for example XER-2021-01-001.