(Last Updated On: June 29, 2023)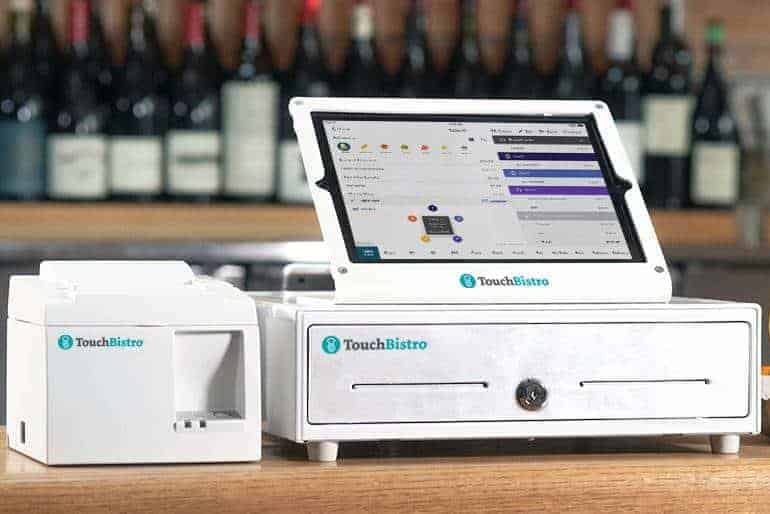 Technology is what creates a competitive edge in the restaurant industry. You need a system to quickly process payments, engage guests, manage inventory, oversee staff, and address daily challenges as they come. 
TouchBistro POS is a software solution that helps meet those expectations.
After a comprehensive TouchBistro POS review, we found that the software will cut costs, reduce margins, and save on waste with real-time inventory and menu management. It provides robust staff controls to schedule and manage employees with ease. The system automates key processes for customer loyalty, tableside ordering, and in-depth reporting so you can focus more on running the restaurant.
TouchBistro is a solution that addresses many challenges in the restaurant industry. Customer expectations are at an all-time high. Food must be of excellent quality with stellar service, otherwise, you'll hear about it on social media. People expect menus to be online and deliverable whether it's using your business or a third-party app.
TouchBistro ensures you're always cooking up fresh ingredients with extensive inventory controls. Customer loyalty programs mean your satisfied guests are rewarded and encouraged to return. 
In-depth reporting gives you key insights into top-performing employees, dishes, and ingredients so you can always put your best foot forward. TouchBistro also integrates with top apps and payment processors to provide an all-in-one solution for your business.
In this TouchBistro system review, will examine what the POS has to offer from key features to pricing options, hardware, integrations, and everything in between.
How Much Does TouchBistro POS Cost?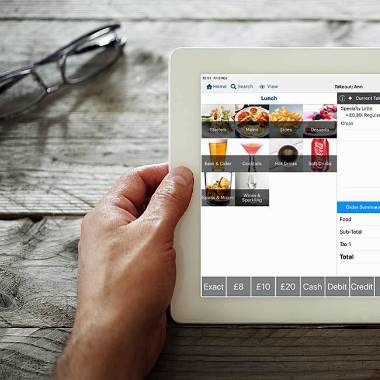 The cost for the TouchBistro POS system starts at $69/month. This makes it one of the more affordable restaurant POS systems on the market. If you need more than one software license, it's best to contact a TouchBistro representative for a custom quote. 
Book a free demo to see how the solution works, before committing to a monthly plan.
When you're looking at the total cost of ownership for the TouchBistro system, consider these factors:
Monthly subscription fee

Payment processing rates

Online ordering, reservations, and other add-ons

Maintenance and upgrades
Pros/Cons 
Here is a brief list of pros and cons you can expect when implementing the TouchBistro POS system:

PROs
Table and menu management to facilitate ordering and customize floor plans

Loyalty and rewards program to recognize VIP guests and retain customers

User-friendly employee controls that facilitate onboarding and training 

Inventory management to easily track food and ingredient costs

Reporting and analytics that inform decisions, drive sales, and cut costs
CONs
A fairly inflexible relationship with Apple

Creating and managing the floor plan is not as easy as it looks

There is room to improve on customizable options
Demo Video

TouchBistro Pricing
The Cost of Service
TouchBistro pricing is very straightforward. As mentioned above, the cost for a monthly subscription starts at $69/month. It comes with the following:
Table and menu management

Cloud-based reporting and analytics

Free integrations

Unlimited users and logins for management and staff

Free 24/7/365 support
The Cost of Add-ons
TouchBistro also charges for extra services monthly.
Reservations – $229/month
Unlimited bookings

No cover fees

TouchBistro POS integration
Online Ordering – $50/month (first 3 months free)
Take orders directly from website to POS

In-store pickup or delivery

Third-party app integration
Gift Cards – $25/month
Multi-location reconciliation

Digital gift cards through Customer Web App

Track gift card purchases and redemptions
If you want a custom quote, fill out the online form to best describe your business. This includes Full Service Restaurant (FSR), Quick Service Restaurant (QSR), Food Truck, or Non-Food. 
Let them know if your business is new (when are you planning to open?) or existing, and someone will be in contact to discuss your options.

The Cost of Hardware
Although you can use a variety of devices with the TouchBistro system, expect some of these price points:
iPad – $249-$499
TouchBistro recommends using the following (which range in price):
iPad 9.7" (2018, 6

th

generation)

iPad Mini 5 (2019)

iPad Air (2019, 3

rd

generation)
Mac Mini – $799
This is required for multi-iPad setups. It stores all of your data in a central location.
Router – $149
TouchBistro uses the AmpliFi HD Mesh router. If you need to expand network coverage, the AmpliFi MeshPoint HD is available for an extra $119.  
Cash Drawers – $100-$130
The model you purchase must use an RJ12 connection and must be printer-friendly. Since there is not a huge variation in this type of hardware, most cash drawers should be compatible with your setup.
Printers – $200-$300
TouchBistro supports Star Micronics impact and thermal printers. The platform does not work with USB or parallel printers.
Key Features
TouchBistro offers an extensive suite of features that were designed for restaurant operations of any size. Keep in mind, these can change periodically, so if you have specific POS requirements, it's best to check with them first. Consider some of these benefits on your buyer's journey:
Tableside Ordering to Facilitate Service and Speed up Transactions
The tableside ordering system is designed to help staff fulfill orders fast and accurately, while simultaneously upselling high-margin items. Instant pop-up modifiers make suggestive selling a breeze for your staff. Easily fire entire orders to the kitchen or send them just by course. 
Search through all orders by name, amount, date, and more. View takeout and delivery orders separately and customize taxes and gratuity at checkout. The award-winning design reduces the learning curve and helps you train staff fast and efficiently. 
Other tasks you can accomplish with tableside ordering include:
Delete and void items or entire tables

Scan barcodes with the iPad or handheld scanner

Quickly reorder with one tap

Search and sort menu items with multiple views

Warn before closing a bill with unsent items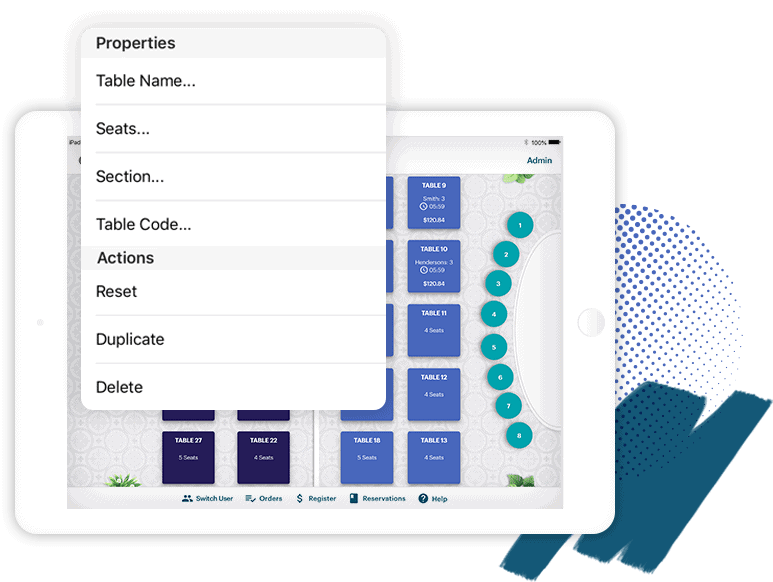 Menu Management for a Custom Floorplan with Quick Controls
TouchBistro offers built-in restaurant table management software that allows you to design a floor plan, move parties around freely, take orders by table, and manage multiple sections of the restaurant in a single dashboard. Add tables, walls, floors, and seating with intuitive touch controls in landscape or portrait mode.
The POS system will identify your slow-turning and high-value tables for smarter seating and quick decision-making. Always know which tables are your best and keep those consistently seated. Maximize revenue from reservations by optimizing your floor plan and tracking guest status.
Expect additional table management features like:
Assign and lock servers to specific sections and tables

Move entire or partial party from one table to another

Add or remove seats to a table on the fly

Move order items to another person or table

Personalize design with stock and custom images
Guest Loyalty Program to Increase Engagement and Customer Retention
Easily add and manage guest accounts with a breeze. You can even create custom fields to track top preferences. This means servers know what your regulars want before they have to ask!
Accept advance payments from VIPs, specific individuals, or even groups. Bill outstanding balances or pay directly for orders using a customer's existing account. Encourage repeat visits with powerful campaigns that are based on direct customer data.
Within the customer relationship management (CRM) tool, a restaurant can create detailed profiles that include everything from a guest's behavior to engagement and delivery data. 
This means your brand is creating an exceptional guest experience, every time. You can even develop and distribute promotions that are tailored to a guest's past actions, location, and more.
Issue gift and loyalty cards with a point-redeeming system that keeps people coming back. Access detailed reporting on your rewards and marketing efforts to make more profit-driven decisions.
Additional features of the TouchBistro Loyalty program include:
Customer web app with your restaurant branding

Marketing tools to design personalized promotions

Multiple reward options for customers to choose from

Detailed marketing and rewards reporting

Mobile payments with customer feedback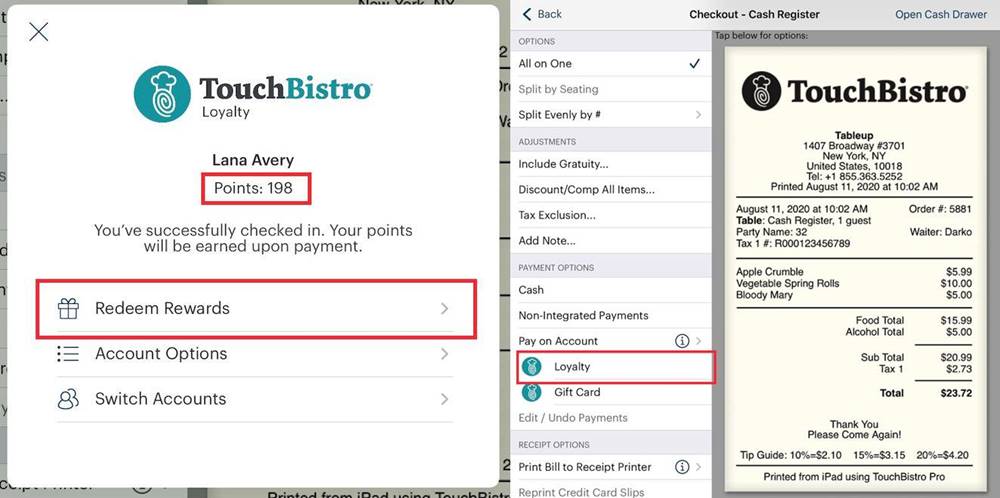 Comprehensive Inventory Management to Control Waste and Cut Costs
The TouchBistro inventory management feature enables a business to know at a glance how much each menu item is costing them. Never be surprised by shortages or waste again! Get a clearer idea of what you make from every dish so you can plan accordingly.
Track recipes against menu items to drop the underperformers. Determine menu item profit margins so you can toss out anything that is costing the business and replace it with something that works. Keep staff 100% aware of menu changes, 86'd dishes, and item countdowns with in-service alerts that are instant.
Easily create and track ingredients with unit measure and costing information. Associate common ingredients with menu items using tap-to-create recipes. Instantly mark any menu item "out-of-stock" to quickly disable server controls in real-time.
Consider these other inventory features:
Limitless number of ingredients along with wholesale cost, unit measure, and retail price

Create personalized ingredient tracking inventory reports

Customizable inventory countdown prompts to keep staff informed

Control reports to identify out-of-stock and low-stock items

Purchase ordering with accurate, real-time management
Staff Management and Scheduling to Track, Measure, and Enable Employees
TouchBistro recognizes that a range of issues can make staff scheduling a major headache. The system makes it easy to work around last-minute schedule changes, planned time off, no shows, employee turnover, and compliance.
Instantly view clock-ins, outs, and all staff activity with the click of a button. Empower front and back of house communication with simple in-app messaging that keeps the noise down. Maintain payroll details and personalize staff accounts with custom settings that streamline operations.
Calculate employee wages and the cost of labor easily with customizable staff roles and reporting. Reduce theft and losses with adjustable settings that yield comprehensive security controls. Track overtime hours, labor costs, and staff performance easily on the TouchBistro Cloud.
A restaurant can anticipate extra staff controls like:
Manager override on voids and discounts

Assign multiple roles to an individual employee

Log in/out of the POS with a pin or QR code

Associate specific wages with each staff member's role

Restrict certain actions to specific roles (i.e. payouts, item deletion, etc.)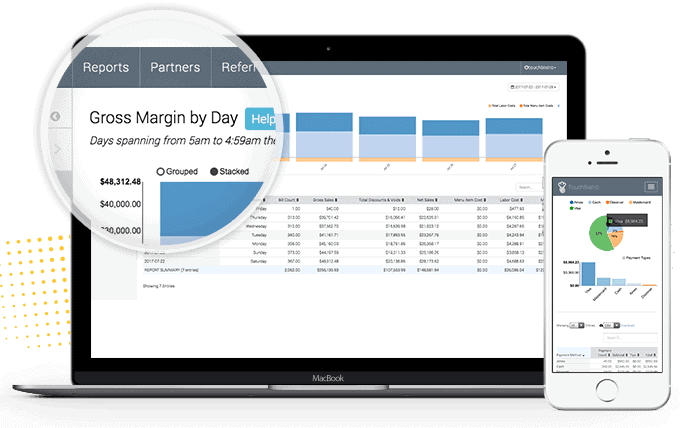 Reporting and Analytics to Drive Sales and Improve Performance
TouchBistro gives a restaurant insight at any time, from anywhere. The system offers robust reporting and analytics to monitor staff performance and make better scheduling decisions. 
Determine menu item profit margins so you can stock only the best-selling dishes. Draw insights from a complete suite of reports that present data for:
End-of-day sales summaries

Staff shift, gratuity, and activity snapshots

Discounts, voids, and deletions

Inventory tracking by ingredient

Taxes and general accounting
And much more. Reports can be personalized by a staff member and accessed at any time needed. The system boasts over 50 different types of reports so you always have a finger on the pulse of your restaurant. 
Reports can be exported to a CSV file, printed, or emailed at your discretion. View data and trends across multiple locations or POS systems through TouchBistro's partnership with Avero. 
Further reporting and analytics features include:
Import data from QuickBooks or Xero with a partnership using Shogo

Email top team members daily summary reports

Build custom templates for weekly, monthly, or annual reporting

Comprehensive end-of-day summary reports generated automatically

Up-to-the-minute shift snapshots by team member
Additional TouchBistro system features include:
Self-service kiosk to empower guests and speed up sales

Digital menu board to create convenience and lower upfront costs

Customer-facing display with detailed transaction information and prices

Online ordering with a branded website and third-party delivery options

Reservation and guest management platform with Google Waitlist integration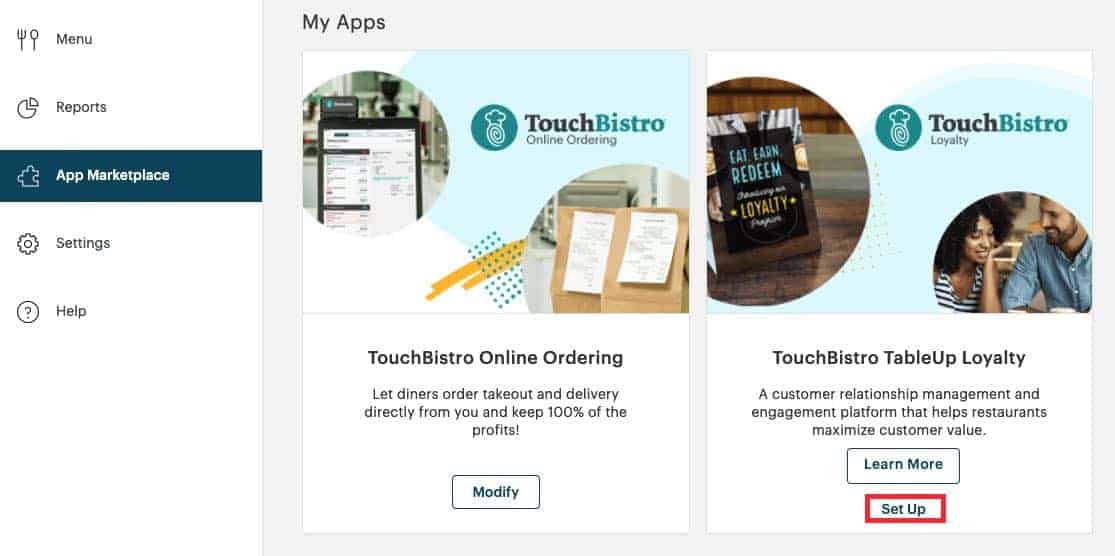 Industries Served 
TouchBistro was designed to work with a restaurant of any size, but best aligns with businesses that fall in the small to medium range. However, each year the system adds more and more features to handle enterprise ventures. This has recently made it the POS of choice for several big-name brands.
TouchBistro has specific designs for the following types of restaurants:
Full Service Restaurant 

Quick Service

Bar and Nightclubs

Food Truck

Brewery
Deployment Type 
TouchBistro runs on an iPad but is very particular about the hardware it supports. This comes from the fact they only want to offer customers the most reliable technology. Although the system may work with other hardware, the support team is only trained to help if you use TouchBistro devices. 
You do not need a Mac to run the POS software. A business only needs a Mac Mini, iMac, or Mac Pro if you plan on using TouchBistro with more than 5 connected iPads or the TouchBistro Digital Menu Board.
TouchBistro is a hybrid solution that creates the perfect balance of convenience and reliability. It works on a local network that doesn't require the internet to run. The system leverages a cloud-based atmosphere for reporting so you can view your data anywhere, at any time. 
Deployment of TouchBistro depends on the number of iPads you use.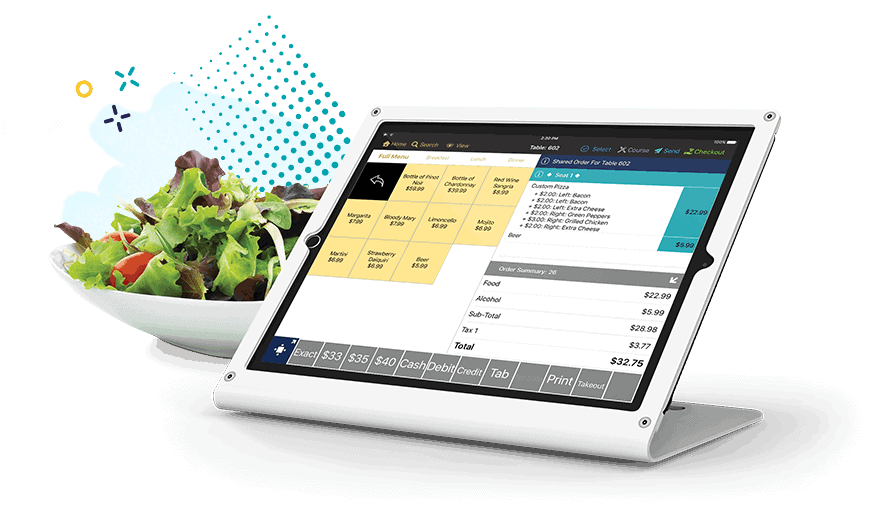 Single iPad
The "solo" setup is for a smaller quick service operation that needs only a single terminal. Process payments, take orders, and manage the entire restaurant from just one iPad. It uses a wi-fi connection, ethernet cable, cash drawer cable, and the following:
AmpliFi HD mesh router

Kitchen impact printer

Cash drawer

Receipt thermal printer
2-5 iPads
When running multiple registers, this is the best type of deployment. Use a stationary iPad as a central server that connects up to 4 other iPads to process payments and take orders from anywhere in the restaurant. It uses a wi-fi connection, ethernet cable, and the following:
AmpliFi HD mesh router

Kitchen impact printer

Receipt thermal printer

Main iPad device and additional iPads
6+ iPads
Harness the power of more than 4 iPads and a central, offline-resilient server to process payments and take orders from anywhere in the restaurant. It uses a wi-fi connection, ethernet cable, stationary iPad, and the following:
AmpliFi HD mesh router

Local Mac Mini server

Kitchen impact printer

Receipt thermal printer

Monitor, keyboard, and mouse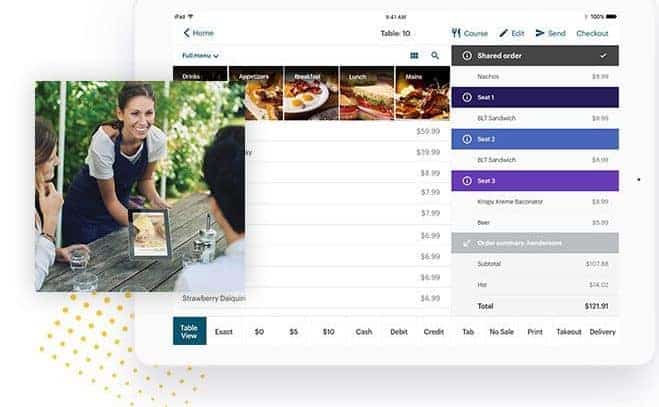 Ease of Use  
The TouchBistro interface is fairly straightforward and simple to use. The dashboard is easy to navigate and pops with a fresh color palette. This is important as the system was designed to not only function as a POS but also as a digital menu with high-res photos of every item. That means your customers are viewing the same screen as staff, so everything is organized and neat.
Easy to use is a central usability concept that describes how well users can understand and interact with a design/product. It is one of the primary objectives when designing user interfaces, and a key part of what we call 'Intuitive Design'.
A good way to think of this is how a person naturally navigates a familiar environment such as a website, computer program or mobile device. The goal is for the user to be so immersed in the interaction that she does not even notice how intuitive and effortless it is, she just simply 'knows' what to do.
In contrast, an unfamiliar and strange interface will evoke fear and anxiety in the user, and she may not even try it at all. This can happen even when the interface itself is well designed. For example, if a person sees a digital menu display system that looks so different from what she is used to seeing that it makes her feel uncomfortable, she will not try it.
To create a simple and intuitive screen interface that is also easy to navigate, you need to consider both how users will learn the product, and how it will look. For example, it is important to distinguish between clickable and non-clickable elements with color or style. It is also important to show a clear information hierarchy such as a site map so that users can see what they are supposed to be doing and where they are in the interface, and how to get back to a previous section.
The layouts can be designed with your brand in mind. Custom menu engineering means automatic modifiers will instantly pop up to help servers upsell items. This simplifies order taking for all parties involved. 
Additionally, the system was designed to be used in multiple languages. If your iPad's default language is Spanish, TouchBistro will automatically switch to that language once it's installed.
Hardware 
Although TouchBistro will work with many types of hardware, their support team can only assist with TouchBistro-approved devices that are outlined on their site. All hardware is warrantied by the manufacturer and the system partners with Apple, so you can replace hardware at any Apple store. 
To run the TouchBistro POS software, it requires the following hardware components: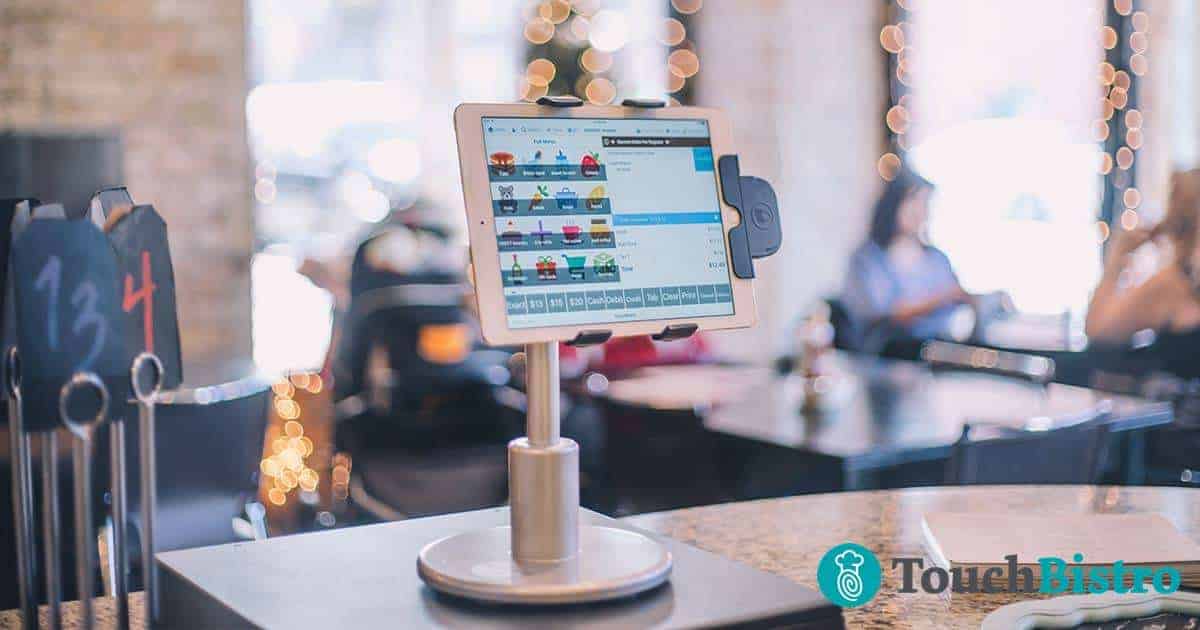 iPad or iPad Mini
The Apple tablet operates as your POS terminal. It works with the iPad or iPad Mini (except for the first-generation iPad, iPad 2, iPad Mini 1, and iPad 3rd/4th generation). It can be kept stationary at the counter or staff can use it for tableside ordering. 
TouchBistro Pro (multi-location plan) will require a local server, which can be housed by a Mac Mini or iMac computer on location. 
The recommended model is a 3.6GHz quad-core, eighth-generation, Intel Core i3 processor with 8GB 2666MHz DDR4 memory PCI-E-based SSD Storage (128GB Minimum). 
It should also be noted that you must use a Mac with a PCIe-based Flash Storage drive (not an ATA drive or Fusion drive).
AmpliFi HD Mesh Router
The router will provide a secure, local wi-fi connection that allows the POS iPads and printers to communicate wirelessly.
Printers
TouchBistro requires several types of printers. The kitchen impact printer should be an ethernet printer that prints kitchen tickets/chits. It should make noise to alert kitchen staff of a new order and wirelessly print from the mobile iPad. A thermal receipt printer is also required. 
TouchBistro supports Star Micronics Impact TSP100, TSP100III, and TSP650 II series thermal receipt printer. The software will not work with a parallel or USB printer.
Cash Drawer
TouchBistro works with most traditional, printer-driven cash drawers that open at cash-out or wirelessly, on-demand. The system does require the cash drawer use an RJ12 connection and is a printer model.
Additional TouchBistro hardware:
Kitchen Display System

Customer Facing Display

Digital Menu Board

Kiosk – Self Ordering for Quick Service  
Although many POS brands only deal with software, TouchBistro offers custom hardware packages. If you don't want to purchase a full setup, you can buy the various hardware elements on your own.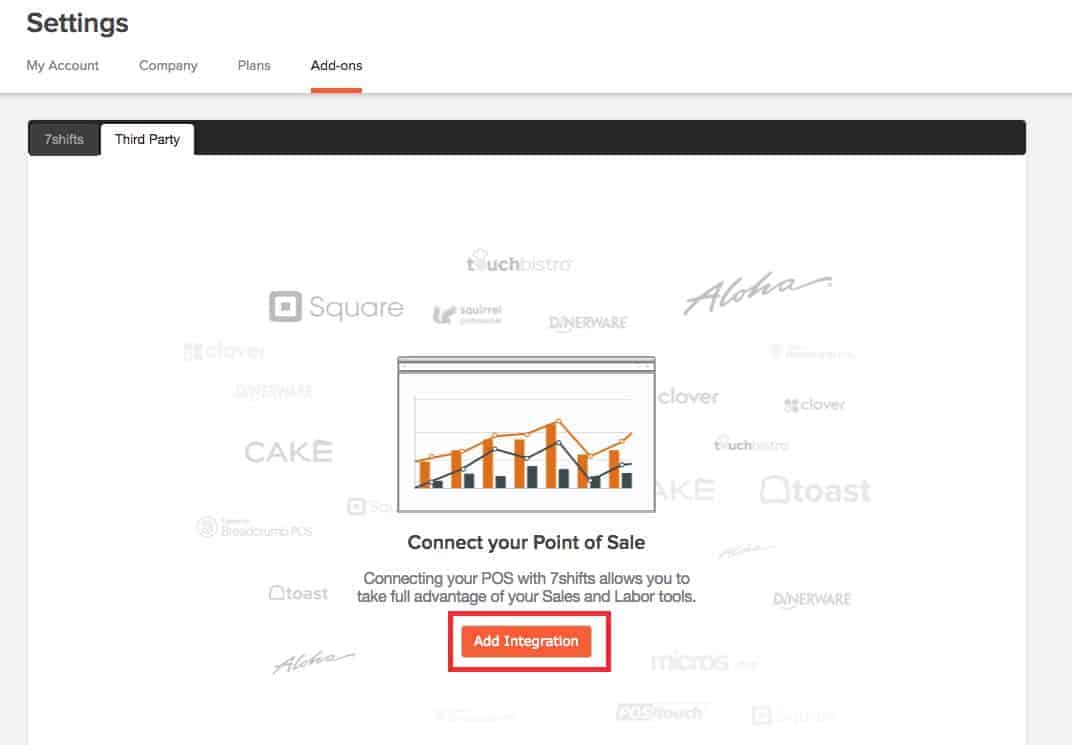 Integrations  
TouchBistro integrates with a variety of third-party apps, payment processors, and software partners to provide a comprehensive, all-in-one solution for your restaurant. Key integrations include:
Accounting
Payroll
Inventory Management
Restaurant Management
Customer Loyalty
Staff Scheduling
eCommerce/Online Ordering
Delivery
Credit Card and Payment Processing 
TouchBistro has incredibly flexible payment processing options. The main offering is TouchBistro Payments powered by Chase. There are no hidden fees or long-term contracts and all payments types are accepted, including:
Swipe

Dip

Tap

Contactless pay like Apple Pay, Google Pay, and Samsung Pay

Gift cards
Even when the internet is down, a restaurant can accept payment and close a check. 
Payment processors are:
TouchBistro Payments powered by Chase

TSYS

Worldpay 

Square

Moneris Solutions
"Easy pay" buttons can be added to accept transactions in a single step and receipts can be customized and emailed. 
End-of-day batch closures are automatic so your business gets paid faster. The transparent and upfront pricing model helps a restaurant keep more revenue in its pocket and saves you from costly surprises.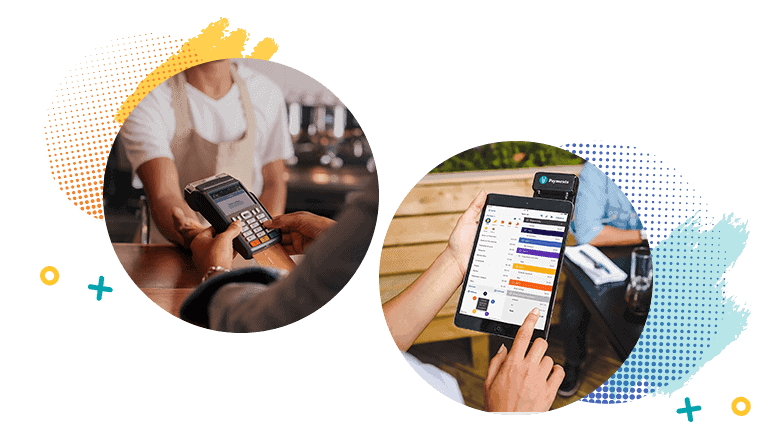 Customer Service and Support
TouchBistro customer support is committed to responding quickly to all inquiries and urgent issues. They are available 24/7/365 by phone or email, with separate lines for North America, the UK, and the rest of the world. 
The solution also offers training sessions with live workshops, a range of daily topics, and step-by-step instructions for every type of role. TouchBistro also offers user guides with topics that include:
Getting started

License help

Guides based on a user role

iPad and Cloud reporting

Inventory management
The software provides extensive materials on best practices, maintenance of hardware, and data preservation. There is also an extensive library of help videos for the visual learners out there.
The TouchBistro Best program will also give a restaurant early access to the newest features before everyone else.
The Best Alternatives to TouchBistro POS
There is a variety of restaurant POS systems on the market, but here are two solutions that prove strong competition to the TouchBistro platform:
MICROS POS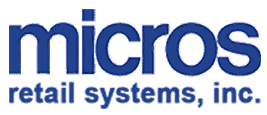 MICROS is a powerful restaurant POS system owned by tech giant Oracle. It has a simple design with an all-in-one offering and custom pricing. Key features include:
Secure EMV payments with contactless processing

In-depth analytics and reporting for greater insight and cost control

Kitchen display system with instant alerts and staggered prompts

Customer loyalty programs to bolster retention and engagement

Staff scheduling, training, and performance management
The cost for the MICROS system is always quote-based but online reviews state you should anticipate an upfront license fee and monthly subscription rate that starts at $5,000.
Toast POS 

One of the most popular brands on the market, Toast is a cloud-based POS for a restaurant of any size. It provides fast payment processing with robust customer engagement and inventory features. 
Toast POS is one of the most popular brands when it comes to point of sale systems. Its a restaurant management solution used by tens of thousands of restaurants and other food service businesses worldwide. Its highly scalable and can grow with the business. This makes it ideal for restaurants of all sizes.
Its cloudbased, meaning that the system is accessible through a web browser and can be used on any device with an internet connection. This makes it easy for users to access data and manage the system anywhere, from any location. The software is also incredibly user-friendly. Its streamlined, intuitive layout is easy for most staff members to understand and navigate. Toast also offers an excellent customer support program, offering both live and on-demand video training for their POS hardware and software as well as support via phone, email and a dedicated online portal for every plan they offer.
The POS is designed specifically for restaurants and includes order tools to handle all types of food service operations. Guests can use self-ordering kiosks to order food at the counter, while handheld technology lets servers take and send orders from tables, allowing them to spend more time with their customers. In-person diners can use the mobile app to order for pickup or delivery, while a website and online ordering integration allow customers to place orders through third-party services like GrubHub and OpenTable.
Another great feature of Toast is its built-in CRM module, which enables managers to gather customer contact information and history. This helps them personalize digital receipts and offers, as well as promote the restaurant to a wider audience. The POS can also be used in multiple locations, a big plus for restaurants with several sites.
Toast was developed by people in the restaurant industry, for people in the restaurant industry and offers key features like:
Tableside ordering with pop up modifiers and instant notifications
Analytics and reporting with product mix and sales summary

Third-party integrations for online ordering, inventory, delivery, accounting, etc.

Strong inventory controls with instant messaging and auto-replenishment 

Menu engineering with real-time item countdown and 86'd updates
The Toast solution is free to use. The Starter kit only charges taxes. The next package up, Essentials, is $99/month and the enterprise Growth plan starts at $189/month.
Toast Now digital ordering will cost you $50/month. The hardware ranges from $450 for a mobile device and $1,350 for an entire system setup.
Should you Purchase the TouchBistro Restaurant POS System?
The TouchBistro solution is a comprehensive point of sale system that was designed specifically for the restaurant industry. It addresses foodservice-related challenges directly, like customer expectations, quality control, staff management, and stock replenishment. 
Where the system is lacking, it makes up for in third-party integrations. TouchBistro connects with tools for everything under the sun, from accounting to payroll and customer loyalty. This makes it a well-rounded POS solution that covers all the bases and won't leave you hanging.
In terms of price, TouchBistro is fairly middle market. Although they do not require you to purchase branded hardware, the types of hardware you can integrate with is still limited. Stick to Apple products and you should be fine. Anything outside of that and TouchBistro support cannot help you if something goes wrong.
Overall, TouchBistro is a comprehensive solution that is beneficial to a business of any size, whether you run a fine dining establishment or a quick service operation. The easy-to-use system is intuitive and designed to get staff trained quickly. If you're still unsure, TouchBistro offers a free demo to test the waters and ensure it's a good fit.