(Last Updated On: March 27, 2023)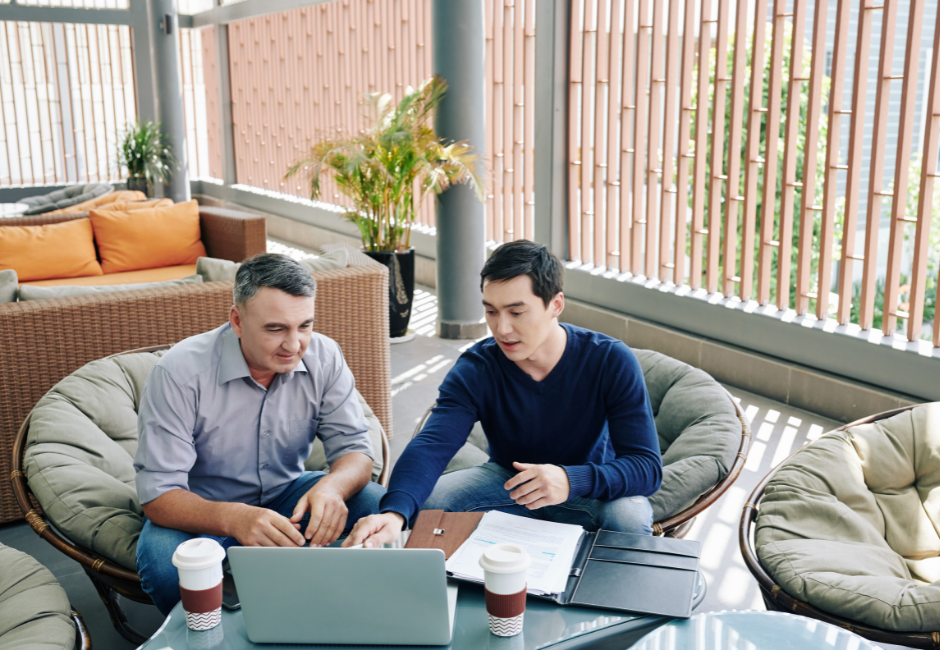 So you've been thinking of taking that business idea off the ground from being just an idea that you have on paper to becoming a full fledged business with a life of its own. But before you jump out and begin, you need to get your act together and know just what you are getting yourself into in order to avoid sorry tales and premium tears.
Indeed, the process of coming up with a nice logo or thinking up a name can be fun and look "hippie," but making a success out of it takes much more than that. Areas like documentation, securing the right facility and equipment, legal processes, and strategic development can appear daunting, but without you putting in these efforts, 
The idea of being an entrepreneur or being referred to as such by those around you can sometimes look appealing and like the in-thing to do simply because everyone appears to be doing it, but it takes much more than just being called an entrepreneur to make a success out of it. It takes proper planning before you launch. 
Is Entrepreneurship Really What You Want to Do?
One of the questions you must first ask yourself before launching out, especially if you have a paid job at hand and your intention is to move into the entrepreneurial world, is if this is really what you want to do. This is because there will be days when everything will just seem to be against you and the temptation to call it quits will be high.
You will need to ask yourself some salient questions in order to really validate this move.
Questions such as:
Why do you want to go into entrepreneurship and start a business?
Is this simply for money, freedom, flexibility, or to solve a problem, or some other reason?
What are your skill sets?
Do you have what it takes to manage the technical and managerial aspects of such a business?
How knowledgeable are you about the industry you want to venture into?
What is your passion and interest?
Does this tally with the business area you are venturing into? How much capital are you willing to risk?
Will this venture be a full-time or side-time venture?
Your answers to these questions will show you just how well suited you are and how aligned your desire to start the business is with your capabilities, or otherwise. While this is basically not meant to dissuade you from starting that business, it is rather meant to help you plan and think. Truth be told, in order to start, run, and maintain a successful business, passion alone isn't enough. It takes a healthy amount of grit, determination, perseverance, and a can-do spirit to pull through.
Conduct a Self-Assessment
A good way to start with that business idea is to conduct an assessment of yourself. A good way to do this is to conduct a SWOT (Strength, Weakness, Opportunities, and Threat) assessment of yourself.
Again, you can ask yourself these questions:
What would you do if you knew that money wasn't going to be an issue for you?
Is money the ultimate goal for you? Is that the sole and only reason why you are going into  business?
What really triggers your interest?
What do those around you (family members, friends) think about you and your business idea?
Why do you want to go into business/entrepreneurship?
Now that you have a good view of yourself, let's roll through the steps to launching your business.
10 Steps to Launch Your Own Business
Here are the ten steps towards launching your own business:
Refine/fine tune your business idea.
Conduct some market research
Develop your business plan.
Register with the appropriate government agency
Apply for licenses and permits
Select your tools and software.
Refine/Fine Tune Your Business Idea
Since you want to go into business, you most definitely have an idea of the kind of business you want to venture into. What you want to do at this stage is to do a survey of the industry you want to operate in. Who are your competitors? Who are the dominant brands in that industry at the moment? How can you deliver a better product than those already on the market? What is that one thing that will differentiate you and your brand from those already existing? 
Take a detailed look at your business idea
Before you even think about marketing your product or service, you need to be clear on who your target audience is and how they use the internet to find what they need. This includes understanding their shopping habits, location preferences and specific interests to make sure your products or services are the right fit for them.
Conduct a survey of your target market
The more you know about the demographics of your target market, the better equipped you will be to market to them. You can start by conducting a survey that includes some of the most useful and relevant questions.
Identify your competitors
Once you have an idea of who your competition is and what they are offering, it's time to figure out what strategies you can deploy to stand out from the crowd. This could include anything from introducing innovative new features to changing the way your customers interact with you.
Choosing a deployment strategy is no easy task. There are a number of different methods to choose from, all aimed at minimizing downtime and impact on end-users.
A great deployment strategy is one that combines several techniques into a single strategy to produce the best results for your application and users. In a nutshell, this means using A/B testing to release a new version of your app to selected groups of users and monitoring the results. The best approach is one that balances the need to test the new features with the ability to quickly roll back if problems arise.
Conduct Some Market Research. 
Perform a Google search
Speak to people already operating in your target industry.
Glean thoughts from books written by players in your industry.
Research key people and companies to learn more about their processes.
Ask Yourself Why. 
Ask yourself why you are launching your own business. What is the inspiring thought behind it?
Brainstorm on Appropriate Business Name.
While you may already have an idea of the name you want, it is good to take a second and third look at the name for appropriateness, availability, and how well it aligns with the kind of business you are going into. You don't want to go for a name that makes people think of food while you are in the technology industry. Choose a name that is relatable and easy to remember.
Who Are Your Target Customers?
This is one good question that many entrepreneurs and business people make mistakes on. The truth is, not everyone is going to be your customer, and that really is okay. The question is: do you, as a person, know who your customers really are, or are you just going along with the belief that everyone will tag along to buy from you?
Develop Your Business Plan
Now that you have given some thorough thought to the entire framework of your business, the next thing you want to do is to give some structure and form to your business idea. This is where the importance of writing your business plan comes in. Your business plan will feature some of the items discussed above, which is essentially why it is important that you have taken time in thinking through them.
In writing your business plan, some standard sections are expected to be present, which should address core parts of the business. These are
Executive summary: This briefly tells the reader what your company is and why it will be successful.  
Company description: It gives detailed information about your company.
Market analysis: This shows that you know your industry well. Who are your successful competitors and how are they doing it? How do you plan to do it better?
Organization and management: This gives an overview of your organization and how it will be structured.
Product or service line: Discuss your product or service here. What stands it out and what's the process of its development. Do you have patents? How are you conducting research etc.?
Marketing and sales: Your marketing strategy details how you plan to reach out to customers and retain them.
Funding Request: Outline your funding requirements, how much you'll need, and how you plan to utilise it.
Financial plan and projections: Here you basically outline and tell the reader how and why you believe your business will be profitable.
Register Your Business
The next step, and possibly the first concrete step towards giving life to your business, is to make it a legal entity by registering it. This is an important step that you want to address with all seriousness. In fact, you may want to get the assistance and walkthrough of an attorney in order to ensure that you are well guided and taking the appropriate steps.
There are different types of legal entities depending on the structure and what is to be achieved. These are: sole proprietorship, partnership, corporation, and limited liability company (LLC). You may want to speak to an attorney to discuss which one is ideal for you to start with.
Fund Your Business
The type of business plan you are running will determine how much money you'll need to raise and how you plan to raise it. If this is not something you are going to raise out of your own pocket, then you will need to raise it or borrow it. Thankfully, there are a number of ways to go about this, like raising money from friends and family, approaching banks and others.
Register With the Appropriate Government Agency
In order to give your business every legal standing it requires, you need to ensure that you register with the appropriate government agency and get the appropriate IDs. Processes like opening a business account and paying taxes will require that you have some form of identity, like an employer identification number and tax ID. The requirements vary from state to state, so you will need to ask questions to know which one is required in the state where you plan to situate the business.
Apply for Licenses and Permits
Every business has different requirements in terms of licenses and permits needed to stay compliant when operating them. You need to apply for and get the appropriate licenses and permits as required by the particular business you are going into.
These requirements vary from one state to another, and as such, you would need to know what applies in your case and get them. 
Getting necessary license and permits to stay legal
In addition to your state and federal business licenses, you may need a variety of local approvals and permits to operate legally. These can vary from state to state, but they are usually necessary to ensure your business is safe and meets health and fire safety standards.
Industry and federal licensing
Some types of businesses, like importing or selling alcohol, are regulated by the federal government and require a separate license from the federal government. You can check with the Small Business Administration to find out what you need and where to get it.
Occupational and professional licenses
Some occupations, such as auto mechanics, plumbers, electricians, building contractors, insurance agents, real estate brokers, repossessors and barbers, need to have occupational permits or state-issued licenses to operate. These are a requirement in some states and can be a time-consuming process, but it's essential to ensure your business is operating legally.
Special permit for a particular activity
You can check with your local agencies to see if zoning regulations affect your business. If you plan to operate in a space that's not zoned for commercial use, then you should obtain a zoning permit before applying for a business license.
Keep track of renewal requirements
After you've received your license, you'll want to keep it active and renew it whenever required. This will help you avoid any penalties or fines that can occur if you don't comply with the terms of your license.
Select Your Tools and Software
Another important step towards effectively running a successful business is choosing the appropriate equipment. In setting up your business for success, you should not underestimate the impact of choosing the right and appropriate tools with which to run your business. 
A good software will help you effectively deal with repetitive tasks that need to be carried out daily within your business premises. Accounting software, email marketing software, ads, websites, as well as point of sale software along with its ancillary components are all critical to the success of your business. Thankfully, there are a number of solutions that bundle a number of these services into one central system, and one of these is payroll systems.
Get a Payroll System
Some top payroll service providers we recommend here include: 
Rippling is a user-friendly employee management platform that is built to simplify the tasks of human resource management and IT. It is ideal for businesses in various industries, such as technology, healthcare, retail, manufacturing, marketing, non-profits, professional services, restaurants, and financial services.
Rippling makes managing your company's payroll, HR, benefits, and IT from one central point possible and easy. It helps you automate processes like onboarding, health insurance, devices, apps, and more for staff members seamlessly. It also integrates with third-party services within the HR, IT, and Finance industries and work tool apps like Slack, Zoom, and Office 365 effortlessly. These apps are available via the Rippling unity interface. You can integrate with more than 500 apps via its app shop to automate various administrative tasks.
With its reporting function which boasts of tons of pre-built templates, your workflow is automated as you can draw up reports with a few clicks. Rippling was voted Best Online Payroll Software in 2021 by PCMag. 
How much does Rippling cost?
Rippling starts with as little as $8/ month per user but you can get a quote based on your needs.
Paychex is an ideal payroll solution that serves small and large businesses alike and helps them manage all payroll, employee benefits, tax, and other human resource functions along with business insurance.
Paychex offers payroll services, time and attendance, HR services, employee benefits services, business insurance solutions, and payment processing solutions. It is an easy-to-use solution with great customer care service.
Founded in 1971, it certainly packs in several years of experience into its service provision. The company is based in Rochester, New York, with tons of offices across the U.S. and serves more than 600,000 organizations in the U.S. alone and across Europe as well.
The Paychex Flex platform helps businesses integrate their HR, payroll, and benefit third-party solutions seamlessly. It offers different packages for businesses based on their size. For self-employed individuals, it has Paychex Solo, which helps owners pay themselves a salary while saving for their retirement. For employers with employees numbering between 1 and 19, it has Paychex Employees customized for them to help save time and costs as well as comply with government regulations. For those with employees between 20 and 49, and 50–1000, it has appropriate plans targeted at them.
How much does Paychex cost?
Paychex offers quote-based pricing, and as such, you will have to get in touch.
ADP Payroll Solution is a simplified cloud-based human capital management solution that brings together HR, payroll services, talent and time management services providers with headquarters in Hong Kong. It offers payroll services, payroll systems, payroll outsourcing services, payroll processing, human capital management, time and attendance, talent, HR insights, HR services, and integrations with third party partners. 
ADP Payroll solutions help simplify the task of staff payroll and eliminate the occurrence of errors. With the ADP Payroll solution, businesses can pay their employees, generate IR65 reports, calculate MPF, and ensure they are compliant with prevailing regulations. It is easy to use and grows with your business as it is scalable.
It offers a wide variety of payroll options to cover virtually all you will possibly need in a payroll solution and provides for the integration of tons of HR add-ons which ensures you achieve more, and gives you adequate report provision for your needs.
How much does ADP Payroll Solution cost?
While most people pay around $160 for employees between 10 and 15, prices vary from business to business as quotes are entirely based on the size of each business. You will need to get in touch for a price quote.
Gusto is a cloud-based full-service payroll, HR, and benefits platform ideal for small and large businesses alike. It also offers insights and reporting that help you with an overview of your business operations.
It also offers integrations with third-party solution platforms such as Xero and QuickBooks. 
The Gusto Payroll solution is an entirely automated solution that, interestingly, allows new employees to onboard themselves onto the business's payroll platform. With the solution, you can schedule automatic recurring payroll and never have to worry about missing staff members' paydays.
With it, employees can easily access, download, and print their pay slips, and process off-cycle and bonuses easily as often as needed.
How much does Gusto cost?
Gusto has four pricing plans: Core ($39/month) for small businesses; Complete ($39/month) for businesses with complex hiring, payroll, and team management needs; Concierge ($149/month) for businesses that require more sophisticated HR, policy and compliance needs; and Select, a bespoke solution for businesses requiring a customized package. Reach out to discuss your business needs.
QuickBooks is a popular brand in the accounting solutions industry. Its payroll solution is equally popular. It is easy to use and offers live support.
QuickBooks Payroll is a cloud-based solution that allows businesses to take charge of their human resources (HR) and employee management. It also helps manage processes for onboarding, compensation calculation, attendance tracking, and benefits administration.
QuickBooks Payroll costs $45 per month plus $4 per employee per month and up. 
Hire Your Team!
After you've gotten your equipment and software sorted, things are gradually falling into place at this point. It is now time to hire your team. You certainly want to get into good hands because this is also another critical factor that will determine the success of your business. You want to ensure that you hire the right individuals with the right certifications so that they are round pegs in the right holes.
You will most probably need to hire a store manager, a sales clerk, a marketer, and other strategic positions.
Market Your Brand
Getting your business off the ground will require a huge amount of "noise making" and staying in the face of your potential customers. This is where marketing comes in. You should invest in having an online presence for your brand in the form of a website. This will bring in your potential customers via leads that will be generated from the campaigns. Other ways to market your brand or business include:
Run social media campaigns: Even with the smallest budget, a social media campaign can be very effective. Start small, learn how to maximize your ad spend, and gradually increase the spending limit over time to expand coverage.
Offer discounts: A good way to also market your brand, especially in the early days, is to offer discounts and rebates. This will bring in your potential customers and offer them the opportunity to experience your service, which will subsequently ensure that they keep coming back as return customers.
Leverage on your personal network: In the early days of your business, your personal network is an important point you probably should start from in marketing your brand. From friends, colleagues, and possibly co-workers, you can leverage the abundance in the numbers by word of mouth and get them to experience your brand and possibly refer to their own network.
Congratulations, you are all set to hit the ground running with your business.
FAQs
Q: How can I start a business with no money?
A: There are a number of ways to start a business with little or no money. You need to ask yourself questions like what you can do and get for free. Search for places to secure small business loans and funding opportunities. Start with as little as possible by saving up your own. Begin with what you've got. Next, you can ask your friends and relatives for extra funds or apply for a small business loan.
Q: What is the easiest business to start?
A: Some easy businesses to start   are event planning, gardening and landscaping services, painting, vending machine provision, car wash, yoga instruction, local tour guide, tutoring, and a host of others.
Q: What is the fastest way to start a business?
A: The fastest ways to start a business include doing proper research, preparing way ahead of time, and getting your business plan together.
Q: How can I make money from home?
A: In today's world, it is actually very easy to get something to do from home. Some of the ways to make money from home include: becoming a virtual assistant, pet sitting, selling items online, blogging, selling your services online, selling on Amazon, and drop shipping.
Q: What business makes the most money?
A: The most profitable industries in 2023 include accounting, legal services, real estate, health practitioners, etc.
This article was written by Wale Ameen and published on Friday, 20 May 2022.