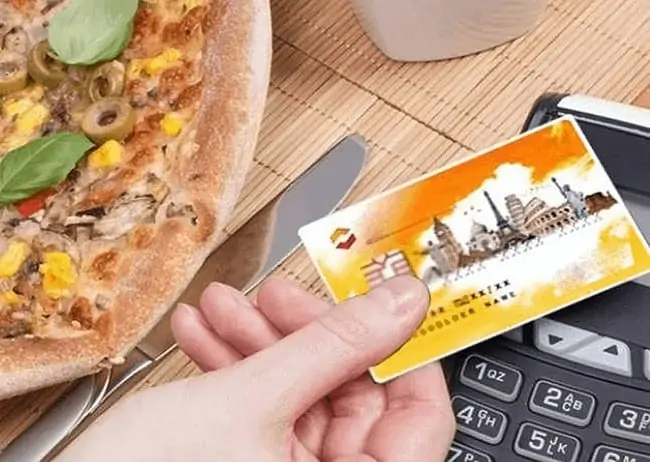 If you own or manage a pizza restaurant, chances are you've dealt with long lines and the need to track ingredients, inventory, and dealing with suppliers. With small profit margins, there is very little room for error in this business. And, to provide your customers with the ultimate experience, you need a fast payment solution and a diverse menu with various options.
That's where a pizza POS system comes in. By using software, you'll be able to keep track of everything in your pizzeria and generate real-time reports that will forecast earnings and track your most popular menu items.
You need a POS system that helps process payments fast. It also needs to support your customers' day-to-day operations, from order tracking to the ability to manage inventory and customer loyalty programs. It's important for pizza shops to be able to track and understand their sales trends and customer purchasing patterns. A POS system that is customizable allows your customers to gather the data they need in order to improve customer experience and increase profits.
Pizzerias offer a variety of menus. A good POS system will allow you to update menus in real-time across all ordering channels, including online and mobile apps. It will also be able to handle group orders. In addition, a POS system that offers kitchen display systems (KDS) streamlines food preparation and reduces order errors. Robust inventory management and reporting functions ensure that raw ingredients for top selling items never run out.
Integrated labor management tools give pizza business operators the power to schedule employees, track performance and payroll, message employee groups, and analyze employee time card data. These capabilities make it easier for a pizza restaurant to meet its financial goals and promote a positive work environment.
Customer loyalty is critical to a pizza restaurant's success. Having a robust rewards program that offers points, free product or money in exchange for purchases is an effective way to entice customers back again and again. A POS that supports the creation and maintenance of an in-house rewards program or integrates with popular third party services like DoorDash will help you attract and retain loyal customers.
If you offer delivery, choose a solution that integrates with your website. This way, your customers can order online at their own convenience. Increase revenue with online ordering by offering a promotion or coupon, giving your customers a deal, and keeping them coming back.
Skip paper orders that cause errors and cause you to lose money on food and labor. You need a way to automate this process to thrive. A pizza POS system can increase customer retention and streamline your business.
The best pizza POS system will offer delivery management, online ordering, and a digital consumer rewards program. The in-house menu should be optimized for real-time changes and automatically sync with your online data. 
Increasing your repeat business by just 5% can drive ROI over 125%. Let's dive into which POS systems can help you do just that.
The Top Seven Pizza POS Systems
To keep things simple, we've reviewed the top seven pizza POS systems for easier comparative analysis. Here they are:
1. Thr!ve – The Pizza POS Program for Intelligent Delivery Management
2. Revel – The Pizza POS for Menu Engineering
3. HungerRush – The Pizza POS for Successful Branding
4. Toast – The Pizza POS for Guest Empowerment
5. TouchBistro – The Pizza POS for Data-driven Innovation
6. Square for Restaurants – The Pizza POS with No Commitment
7. Lavu – The Pizza POS for Detailed Mobile Management
Comparing the Best POS Systems for Pizzerias
System
Starting Software Costs
Hardware Costs
Key Features

Our pick!

$149/month for two terminals
$149/month for two terminals
Intelligent automated delivery management program

$99/month per terminal
Onboarding and installation start at $649
The first ever POS system for iPad

Quote based
Quote based
Elevate the guest experience with personalized branding

$69/month
$799
Add Guest-Facing Display +$200
Order management system that alerts staff when food is ready

$69/month for the software license
All hardware add-ons are quote-based
Customer accounts that track previous orders and promote best sellers

Free for basic software
Starts at $50 for readers
Highly intuitive, easy-to-use interface

Starts at $69/month
Starts at $899
Tab preauthorization to streamline workflow
1. Thr!ve – The Pizza POS for Intelligent Delivery Management  


Thr!ve is one of the only tablet-based systems designed specifically with a quick-service restaurant in mind. With over 30 years of foodservice expertise, they've crafted a pizza POS solution that works.
The Thr!ve program gives you the power to compete with a fully integrated online and mobile ordering system. Seamless delivery with affordable options is paired with advanced enterprise reporting.
Delivery Management
Keep control over your entire delivery operation and speedup order taking with advanced caller identification. Thr!ve is a pizzeria POS that also enables a business to auto-complete address entry and customize promise times.
Automatic order confirmations and dispatch alerts let customers know you are on your way. The POS system for pizza delivery also boasts benefits like:
Smart driver assignments
Delivery areas defined by Google Maps
Color-coded dispatch screen
Pop-up driver reminders
The pizza point of sale will even alert you when running late so pizzas always arrive fresh and hot.
Dr!ve
The pizza software app that keeps drivers on track. Staff can view detailed assignments on orders and check in at arrival. The program also allows employees to capture customer signatures and suggest gratuity percentages.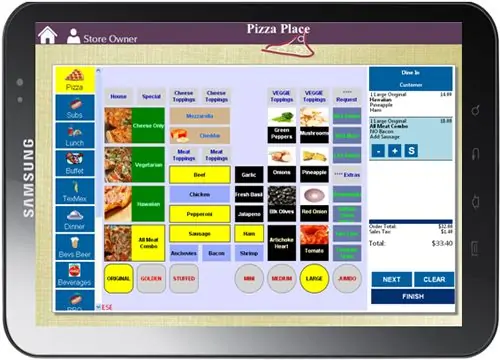 Customer Loyalty Program
It's important to have a customer loyalty program when managing a pizzeria. Not only does it elevate customer retention, it adds to consumer satisfaction and creates an opportunity to collect important data. This can then be used to customize marketing campaigns and promotions that keep people coming back for more.
Online Ordering
Mobile ordering is not only convenient for customers, it's profitable for you. The pizza POS software program is fully mobile responsive and branded with your menu, prices, and promotions.
Additional Features:
Order entry that's simple and easy to learn
Table and bar service that puts customers at the forefront
Labor management with scheduling, payroll, and employee permission
Inventory control that tracks food costs to the penny
Payment processing that's reliable and secure
Get A Free Quote
2. Revel – The Pizza POS for Detailed Menu Engineering


Revel gives you all the functions needed to offer ingredient-level business insights and streamline operations for a pizza shop. From branded online ordering to delivery management, the company is a pioneer in a cloud-based iPad pizza POS solution for quick-service restaurants.
Reporting and Analytics
Ensure your business can easily execute operational changes based on key data from your pizza delivery POS. Run reports and measure things like:
Daily sales
Detailed inventory updates
Insights into revenue streams
Delivery and ordering reports
The platform aggregates all critical data needed to run a successful and efficient operation.
Track Employees
Thorough pizza shop POS systems give you the ability to schedule, manage, and track employees. Optimize staff calendars based on volume, downtime, or anticipated surges. Adjust daily and weekly schedules to comply with local workforce standards and regulations.
Menu Engineering
Customize the menu with key modifiers to match offerings to guest needs. With the click of a button, you can modify a menu for multiple locations while ensuring all ingredients are on hand. The pizza delivery POS system works closely with inventory controls so you never suggest something out of stock.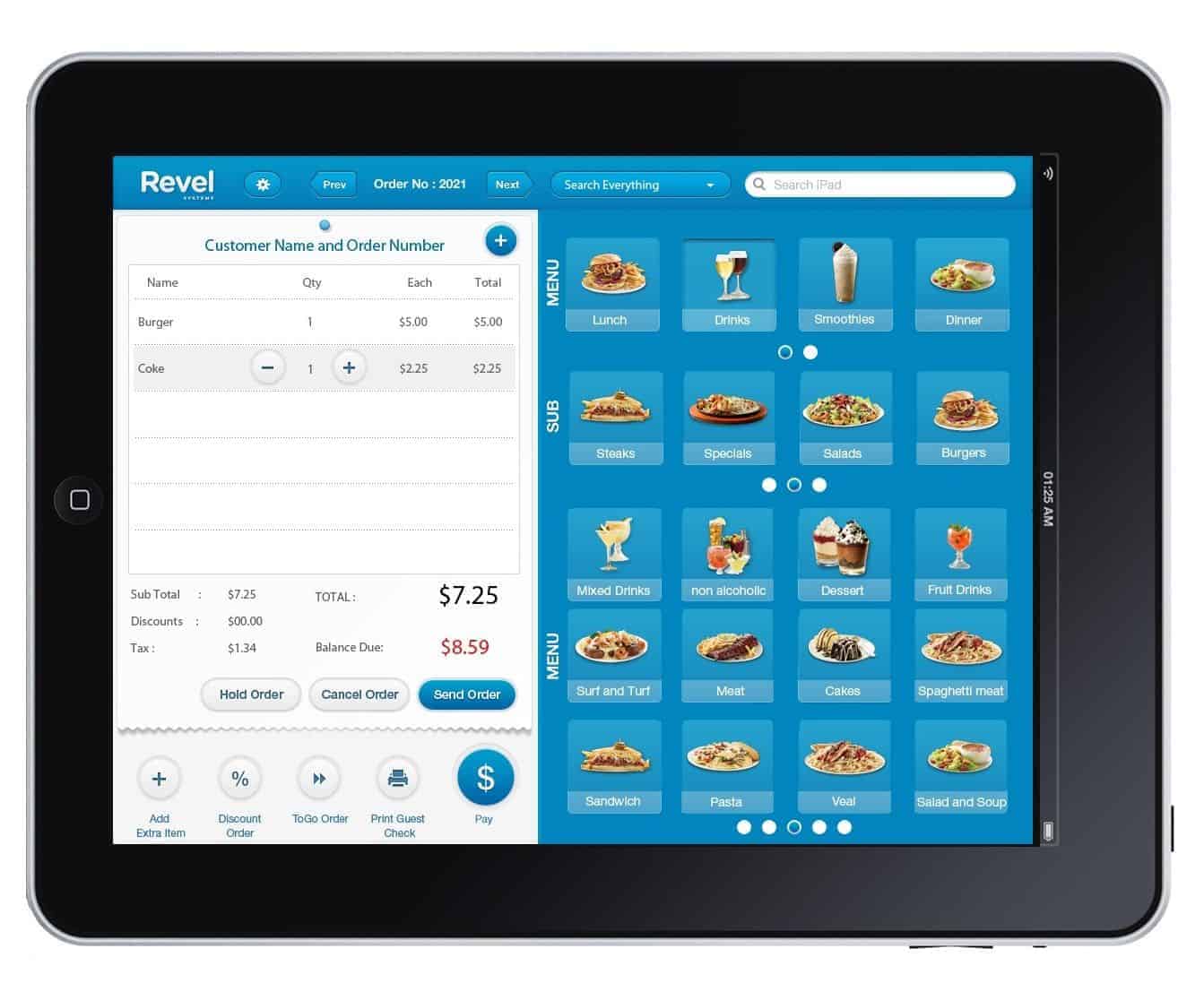 Sell Online
Explore all the ways you can reach customers with Revel's pizza iPad POS ordering feature for online sales. This allows a business to expand its footprint beyond the walls of the pizza shop. The fully integrated pizza restaurant software solution gives loyal customers the convenience of ordering from home.
Additional Features:
Customer loyalty programs with tailored perks and personal transactions
Revel Concierge Service to outsource white-glove management
Dedicated support and account manager assigned to your business
Real-time inventory management with automated alerts
Third-party integrations from accounting to labor and CRMs
Get A Free Quote
3. HungerRush – The Pizza POS for Successful Branding
If fans are already raving about the pies you serve, it's time to install a restaurant management system with the speed and controls to keep up. Scale up while creating a personalized experience for customers. The HungerRush pizza restaurant POS system is the most powerful way to master operations and elevate the guest experience.
Optimized Delivery
Prevent late deliveries with color-coded order timers and alerts. Delivery routes are always optimized with Google Maps. View driver stats in real-time with the click of a button. HungerRush is one of the pizzeria POS systems that offer robust curbside capabilities for carryout as part of its DNA.
Custom Branding
HungerRush is the best pizza POS system for branding. Mobile and online ordering is always matched to your logo and brand (including colors and fonts). The system even offers custom email templates, icons, and descriptions. This makes marketing to guests a cinch! Customers can log into your branded portal for effortless ordering, personalized for each experience.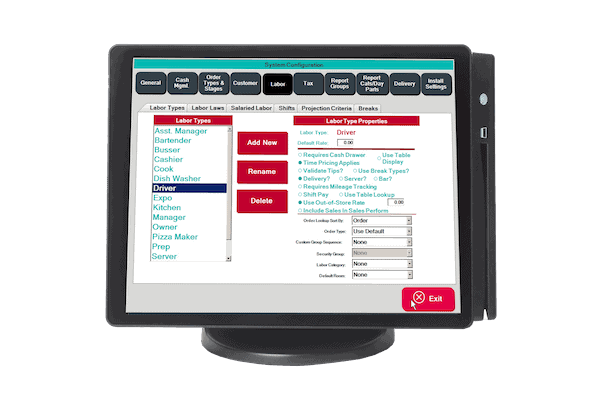 Loyalty Programs
Manage all customer loyalty programs for every location in a single dashboard and database. Through the main interface, you can customize offerings by region, store, or across the entire enterprise. Guests can earn and redeem rewards from any HungerRush ordering channel.
Detailed Analytics
HungerRush gives you a 360-degree detailed account of a customer's order history. This enables a pizza business to create targeted promotions from stored numbers and addresses. The advanced restaurant management system (RMS) gives stores the ability to drive revenue growth while acquiring deep customer knowledge.
Additional Features:
End-to-end integration to achieve operational excellence
Exclusive online promotions from first order to limited time
Integrated credit card processing that accepts many forms
Level 1 PCI-DSS compliance for optimal security
Define customer zones for focused delivery areas
Get A Free Quote
4. Toast – The Pizza POS for Guest Empowerment

Toast is designed from the ground up for the restaurant industry and is the best pizza POS for fast QSRs (quick style restaurants). It's built to bust lines, improve efficiency, and empower customers with self-service equipment. With a reliable solution like Toast, a pizza shop can fulfill orders faster and retain more customers.
Self-service Equipment
Modern quick-service establishments are all giving guests a way to help themselves. People appreciate this opportunity, especially if the business is super busy. That's when line-busting becomes essential to driving sales. Give customers the power to view order information right as it's rung in. This helps to achieve:
Greater order accuracy
Reduced transaction time
Seamless checkout experience
Guest-facing display allows on-screen payment and tip
Continuous branding (logo with option for black or white screen)
Takeout and Online Ordering
This pizzeria POS system allows you to integrate all online ordering with the kitchen to optimize online revenue streams. Toast's online ordering and order ahead platforms empower a business to save on commission fees and eliminate other tablets. The online menu design can be customized for your brand and orders can be slowed based on kitchen volume.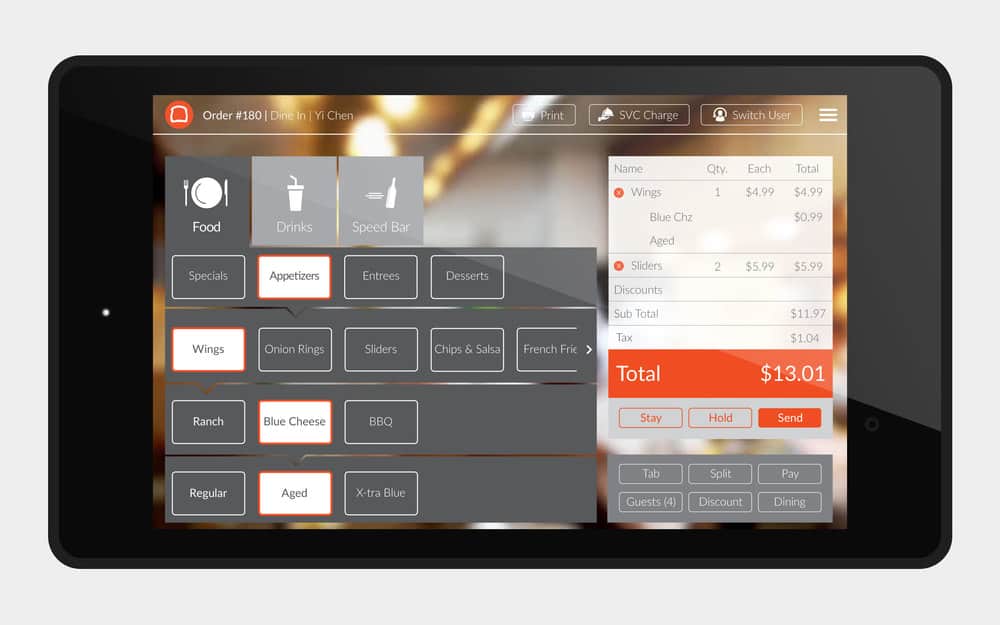 Toast Go
Allow cashiers to go mobile with Toast Go devices that can fire orders to the kitchen from anywhere on the floor. Orders go out faster with total order counts by menu item. It integrates seamlessly with a kitchen display screen (KDS) where you can view data with the All-Day display. SMS alerts are sent to guests or servers when orders are hot and ready.
Additional Features:
Track pizzeria sales and product mix analytics for better decision making
Robust customer relationship management tools (CRM)
Menu reporting between locations and over time
Hardwired terminals with offline mode so nothing slows you down
Simple, flat-rate payment processing across the board
Get A Free Quote

TouchBistro is iPad POS pizza software designed for this space. It's a POS pizza system built for restaurant people, by restaurant people. At the heart of the solution is a mobile-based point of sale platform designed to help servers drive sales and provide a better guest experience. It's built to collect the data and business intelligence needed to help a business succeed.
Tableside Ordering
Fulfill pizza orders faster and more accurately, right at the table. Easily merge, split, and transfer checks with the click of a button. Set specific modifiers to nudge staff and increase upselling opportunities.
Staff Management
Schedule staff and run payroll through the system. Set different permission levels based on seniority. Track employee performance based on a variety of factors like sales and volume. Empower staff and drive engagement with detailed analytics even a small pizza business can use.
Reporting and Analytics
Receive critical reports on any device, at any time. TouchBistro is one of the pizza POS systems designed to make running a pizzeria easier and smoother. This gives business owners more time to focus on driving growth and customer satisfaction.
Customer Loyalty Programs
No one buys just one pizza. A customer loyalty program is essential for driving more business. Reward, attract and engage loyal guests to improve customer service and increase revenue.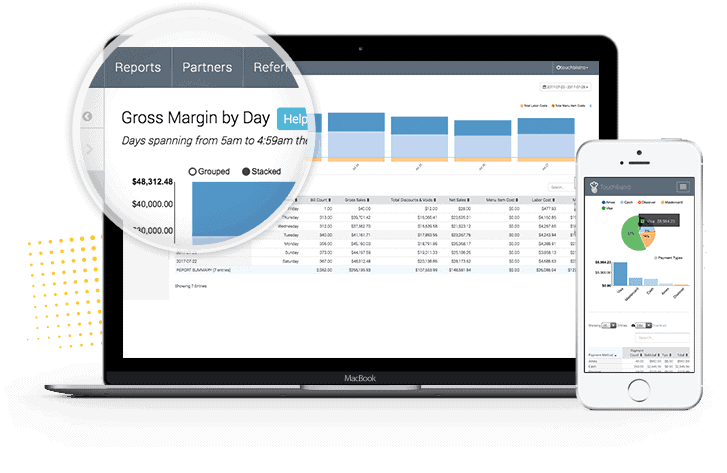 Multiple Integrated Payment Processors
TouchBistro is one of the pizza delivery POS systems that accepts all forms of payment including:
Cash
Credit and debit card
Mobile payments
Menu and Inventory Management
Completely customize menus and change them out after each shift or event. Inventory can be managed on multiple levels in real-time. Never run out of the most important ingredients to make pizza.
Additional Features:
Seamless app integration to improve every part of business
Self-service hardware that includes a customer-facing display and kiosk
Updates every 3-6 weeks free of charge and invests in new tools
Flexible pricing and competitive licensing fees
6. Square for Restaurants – The Pizza POS with No Commitment


Square for Restaurants is a full-service POS for pizza delivery with no long-term contracts or strings attached. Great hospitality is their mission and the subscription is free to try for the first 30 days. It's risk-free with no credit card required to open an account. A business can cancel the free pizza POS trial anytime they want.
Front of House
Square for Restaurants benefits the FOH of a pizza shop by allowing staff to create custom menus and table layouts to leverage the guest experience. Assign items to seats to speed up splitting checks.
Back of House
Keep servers and chefs in sync with item coursing and one-tap order firing. The POS system for pizza restaurants also allows for conversational ordering and automated 86ing. Guests will never have to hear the word "no" again.
In-depth Reporting
Whether you are checking on cover counts, end-of-shift sales, or inventory, Square for Restaurants has you covered. Reporting determines the times that are busiest and what is selling the most. This helps to cut food and labor costs in areas of waste.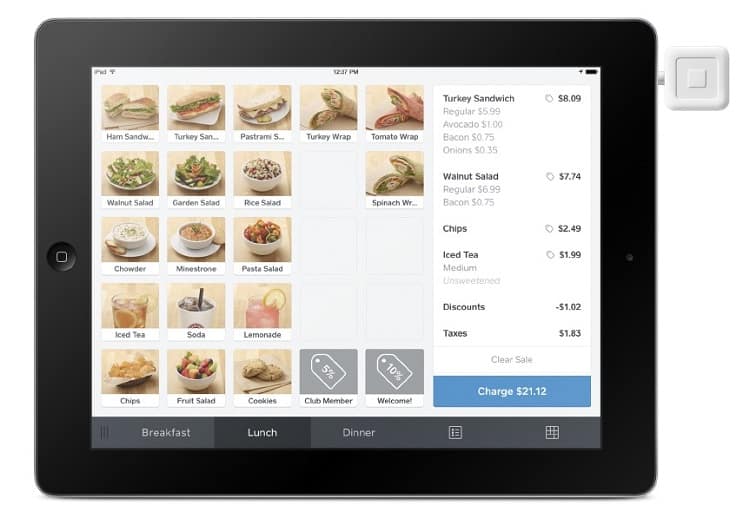 Online Ordering
Take orders on your branded website and set up delivery and/or curbside pickup. Easily import menu items for online sales and marketing. Integrate Facebook or Instagram ads in seconds.
Third-party Integrations
Square gives a pizza place access to the largest network of online diners and delivery services in all 50 states. View all orders in real-time, straight in the POS pizza dashboard. You never have to worry about tossing out your legacy systems. Square plays well with others.
Additional Features:
Take chip and swipe payments in minutes
Hardware is easy and quick to install
EMV and PCI compliance – no need to pay for extra security
Multi-location management with advanced customer discounts
Auto gratuity with party size thresholds
Get A Free Quote
7. Lavu – The Pizza POS for Detailed Mobile Management


Launched in 2010, Lavu believes a mobile delivery POS system is the definition of success. The system facilitates menu engineering with just a few buttons and empowers guests to leverage order management with self-service.
Lavu is pizza delivery software that is always releasing new features. Updates are frequent and future enhancements are always free. The solution offers comprehensive restaurant tools that fit in your back pocket.
A Mobile POS System
Lavu POS is an iPad-based point of sale (POS) system that supports full-service, franchise, and quick service restaurants as well as bars, lounges, and food trucks. It also offers features for tableside ordering, take-out & delivery routing, and rewards and loyalty through an integration with Loyaltree and its own in-house program.
Its user interface is easy to use, with a modern look and feel that's intuitive for customers. Its customer support team is responsive and helpful, but some users have reported that the response time can be a bit slow, particularly during high-volume times.
In addition to a mobile POS, Lavu POS offers a complete restaurant management system with features for accounting, inventory, employee management, and more. Using a single sign-on, managers can access all of this data from any device, and the system provides a variety of reports and charts to help businesses understand their business better.
Like TouchBistro, Lavu POS is designed with quick-service restaurants in mind, offering a customizable fast-food POS interface that's simple for both staff and customers to use. It also offers a range of other add-ons to speed up service, including self-service kiosks that help keep lines moving. And its open API lets developers create custom solutions for the system. Its pricing is competitive, with a wide range of hardware options available and discounts for those who sign up to 1- or 3-year contracts. The company also offers 0% no-interest financing on some of its hardware products.
Menu Layout and Customization
No matter how unique your floor plan is, Lavu is a POS system for pizza shops that works with any business model. The flexible system allows you to perform actions like:
Arrange tables according to shift or event
Easily add or delete menu items or prompts
Add modifiers to help servers upsell
Administrative Dashboard
Check the Lavu Control Panel when you need to see how the business is rolling in real-time. Manage resources, update menus, and create schedules all in one spot. You can also run in-depth sales and labor reports to watch everything as it's happening.
Inventory Control
The Lavu Inventory feature lets a pizzeria keep control of what's in stock. Manage vendor relationships, get updates in real-time, and generate immediate financial reporting. You can also link inventory straight to the menu for simplified monitoring.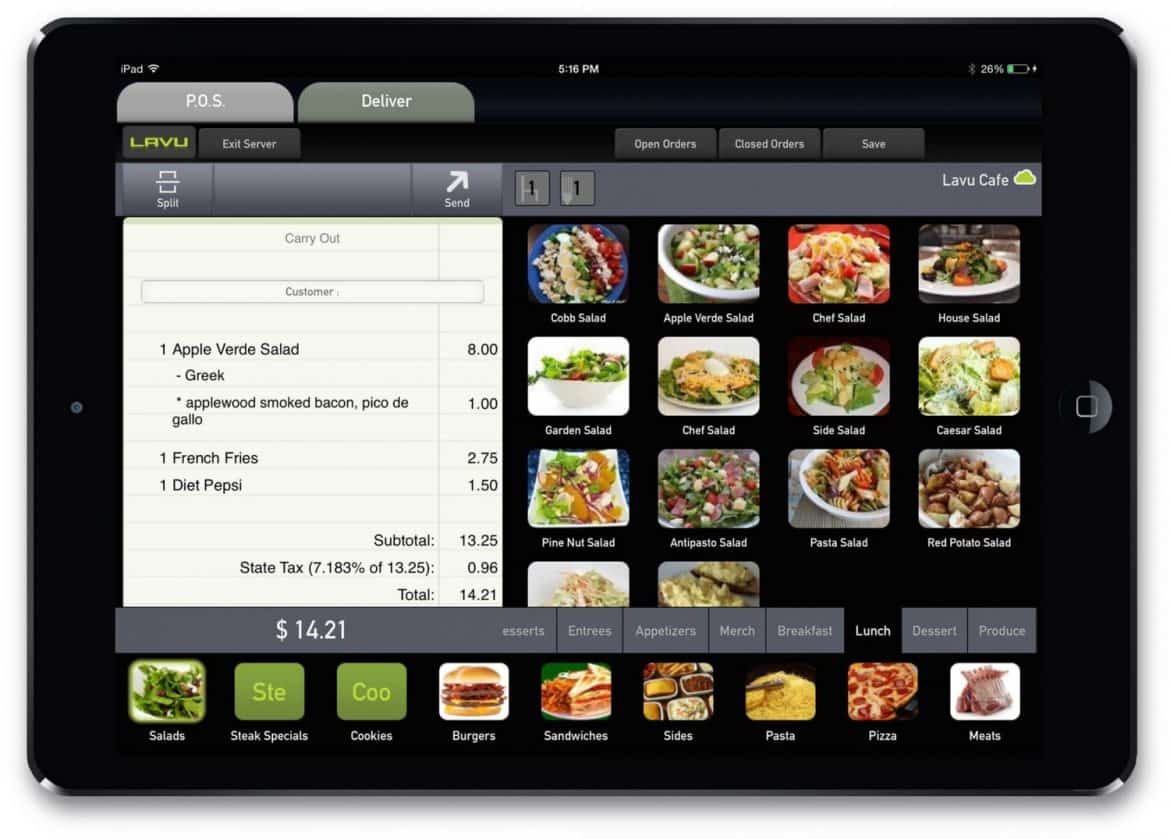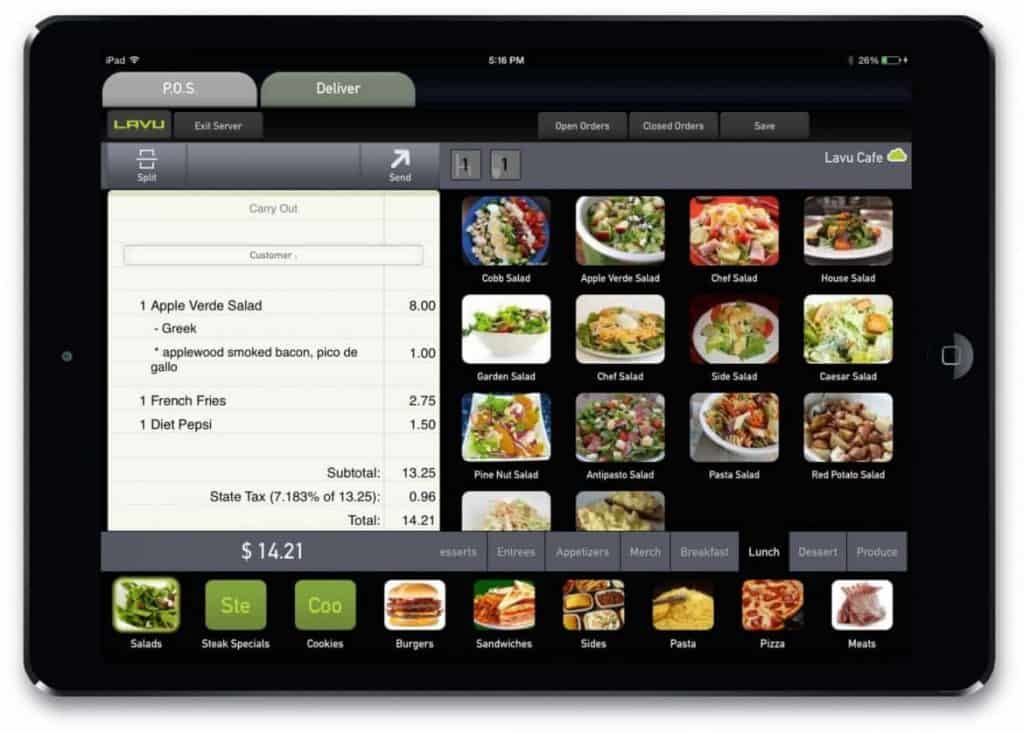 Lavu Pilot App
Check on the pizza operations and run reports from anywhere in the world. All you have to do is download the app and open it on your iOS device to track tasks and events like:
Payments
Labor cost
Menu items
Sales trends
Stock levels
With a single sign-on, aggregate a ton of reports for multi-location establishments.
Additional Features:
24/7 U.S.-based customer support via chat, email, or phone.
Tableside pizza ordering system with payment processing
Electronic signatures with emailed receipts
Cloud-based access with offline mode
Customer gift and loyalty program
Get A Free Quote
Buyer's Guide: Before Getting a Pizza POS System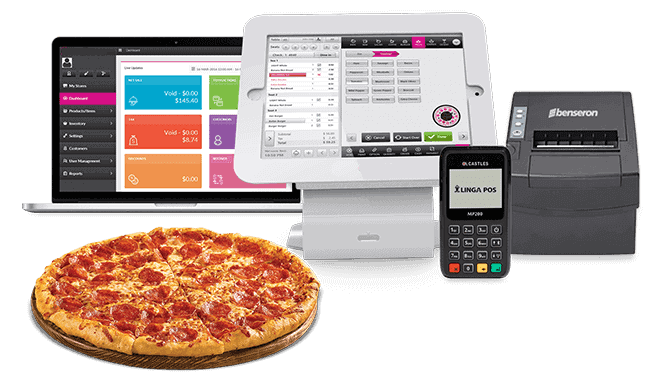 Every industry requires a particular point of sale system to meet unique challenges and needs. When it comes to running a pizza place, consider these POS features that best suit the business:
Integrations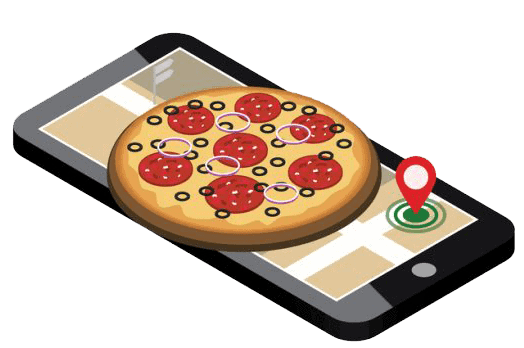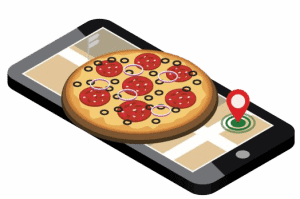 An intuitive pizza delivery system will integrate online orders with phone and in-house orders. Menus should integrate as well. This allows you to process more transactions in less time. The solution you choose should work in conjunction with legacy programs you already have in place, like accounting or employee payroll.
Continuous Support
You're not an IT expert and certainly don't have the time during rush hour to get technical. Look for a pizza order system with robust customer support. A U.S.-based team that's available 24/7/365 is critical. Additionally, software should always include regular and automatic updates, which are spurred by your (and other customers') responsive input.
Customer Relationships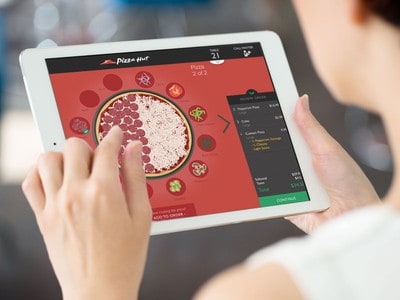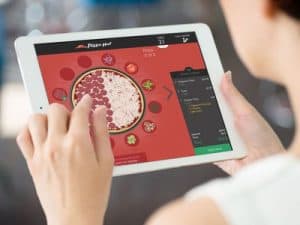 A pizza place is the type of business that benefits highly form customer loyalty and rewards programs. Guests tend to frequent the same spots and personalized offerings build brand trust. Whether it's a free pizza for every 5 purchases or discounts on the next order, a little goodwill can go a long way. This is what builds lifelong customers and loyal brand advocates.
In the past, rewards were comprised of paper coupons and mailers. Some pizza shops even advertise on the box itself. The best pizza POS software will digitize the whole process and help you track the customer experience from end to end. Monitor where guests are spending the most and reward consumers accordingly.
Menu Engineering
Effective pizza point of sale systems have extensive menu customization that reaches across all sales verticals. You must be able to easily add or delete items with the click of a button and extend floor layouts across multiple locations. Menu functions should include key modifiers that match your offerings to guest needs.
Menu engineering works closely with automated inventory controls to ensure ingredients are always in stock. Real-time menu management syncs all data from your in-house menu to what's online.
Reporting and Analytics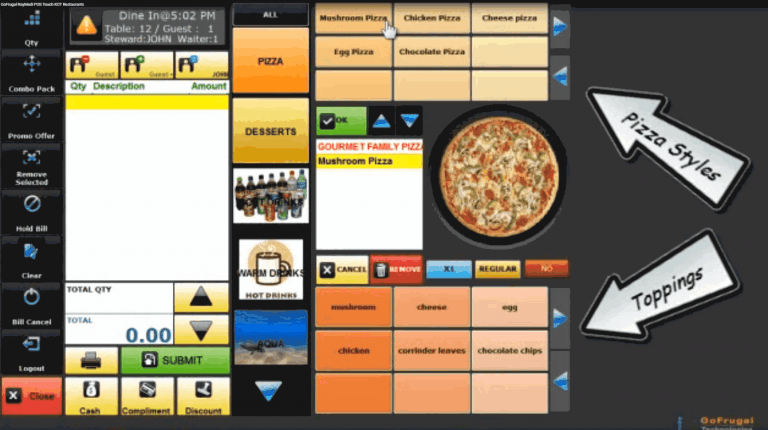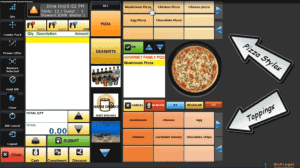 The best pos system for pizza shops will allow you to accurately track inventory and improve portioning efficiency to reduce costs. Comprehensive reporting is a must for all pizza-related operations. It's critical to always track where margins are highest to push what is selling and remove dead weight. This type of tool is invaluable to better understanding your business.
Employee Management
A pizza shop has a lot of moving parts and that includes labor. When it comes to software for pizza business, it should always offer ways to effectively manage staff and improve productivity. Reporting on employee hours allows you to pinpoint when to cut back or add people, who is the fastest, and which employees may need more training.
Optimized Delivery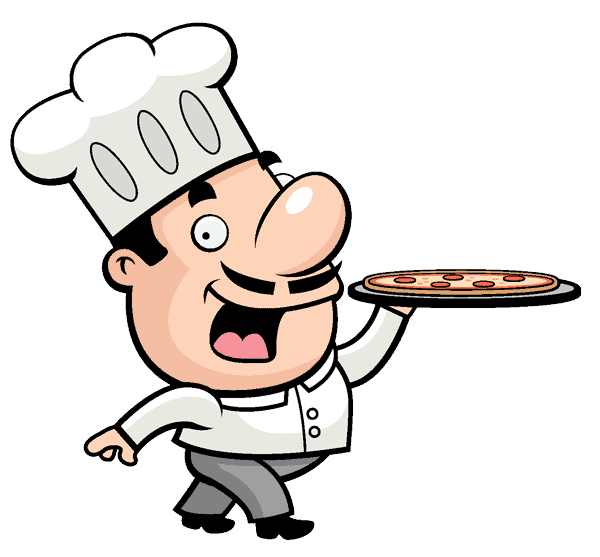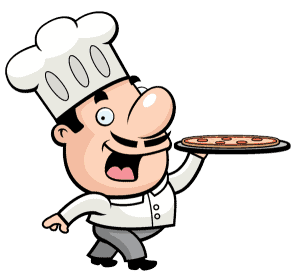 Quality and fast service are what make a pizza business profitable. Pizza restaurant POS systems should offer smaller shops the same delivery efficiency as big chains. The system should be sending automatic delivery updates to all parties involved. Drivers should be provided with detailed customer data complemented with GPS navigation.
Methods to update orders as "complete" in real-time means no fussing with receipts later on. There's no more confusion on house numbers, poorly written orders, or delivery time discrepancies. The system will always be more accurate than humans.
The best online pizza POS will give a business control over the entire delivery operation and speed up order taking. The platform will allow you to perform tasks like:
Delivery areas defined by Google Maps
Auto-complete address entry
Advanced caller identification
Customize promise times
Smart driver assignments
Color-coded dispatch screen
Pop-up driver reminders
The pizza POS delivery system should alert all parties in real-time as each action takes place.
Order Accuracy
Never deal with handwritten slips again. A poorly written order can spell disaster for a pizza shop and the customer. It's the fastest way to produce dissatisfaction. The online pizza ordering system should enable a business to quickly add, remove, and modify order requests. Directions are clearly defined and printed right on the ticket.
Even if a customer calls back three times, pizza delivery systems allow an order to be updated in real-time, as it's happening. This means there's less risk of wasting food or delivering to the same house multiple times. Just a few taps on the screen can speed things up with no confusion.
Additional features to look for include:
Commitment-free subscription with no hidden fees
Self-service opportunities to empower customers
Smart inventory management with real-time stock alerts
Consistent system updates free of charge
Focused mobile management with offline capabilities
Choose The Right Pizza POS System For Your Business
The food industry is already a fast-paced and finicky business. Pizza adds another level. As technology disrupts traditional operations, you must adopt a platform that not only meets the needs of business, but solves the most critical problems.
Every pizza business is different. Some may require adept menu management while others are looking to update the online pizza delivery system. It's important to choose 3-5 of your greatest issues and start there.
Questions to consider may be:
How am I managing employees?
Is my online pizza ordering system connected to delivery?
Do I need a purchase a subscription or buy the equipment outright?
Do I have legacy systems in place that must be integrated?
Does inventory need to be managed manually or digitally?
How am I rewarding my loyal customers or bringing people back?
These are just a few channels to explore. Once your basic questions are answered it will be easier to install a pizza POS system that will drive sales and lead you to success.