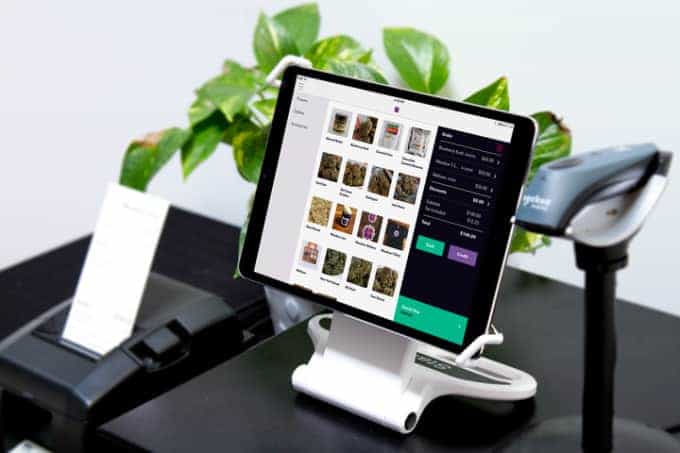 If you manage a dispensary business, chances are you're familiar with the many challenges of the business; age verification, tracking how much you sell, managing inventory, and categorizing the various strands of cannabis in your store.
With current medical marijuana retail sales exceeding $7b in 2020, this industry isn't going away. In fact, it's booming and growing aggressively every single year (Source).
By using a cannabis POS system, you'll be able keep track of all that and much more. To manage long lines, the right software will have a queue feature, letting customers sign in and wait until a budtender is available to serve them.
What's more, you need a fast solution that provides an end-to-end experience. If you have multiple locations, you'll need a system that can manage all these locations and sync the data in real-time. This way, you can avoid overselling to one customer and remain in full compliance (and avoiding fines in the process).
After extensive research, we found that Cova is the best dispensary POS system. With an average transaction time of just 1.4 seconds, an offline mode feature, a 5-minute onboarding process, and actionable insight reports, it is hands down the most feature-packed solution in the industry.
Ideally, you want a solution that can customize the experience to your specific marijuana dispensary. Whether its analyzing sales, preventing theft, or integrating with your existing technology, choose a POS system that will automate tasks and save you time.
Let's dive into a number of dispensary software solutions that deserve a mention and will cater to your loyal customer audience, keeping them coming back to your store.
Comparing the Best Dispensary POS Systems 
| System | Starting Software Costs | Hardware Costs | Key Features |
| --- | --- | --- | --- |
| Our pick! | $200-$1,000/month | Between $1,000-$3,000 | Years of experience helping dispensaries grow their bottom lines and increase profits |
| | $200-$500/monthly | $1,000-$1,500 for set up | 10+ years experience in the industry, specializes in cultivation and process management |
| | Quote based | Quote based | Swift transactions, exceptional inventory and reporting tools |
| Our pick! | Starts at $249/monthly | Quote based | Physician and patient verification, offline sales mode |
| | Quote based | Quote based | Allows you to monitor and manage the dispensary remotely |

Cova is the cannabis-specific POS system that will automate complete retail compliance and is less likely to fail at what it does.
Implementing this system in your dispensary will offer you complete control and insights into your business. Over the years, this system has been helping dispensaries grow their bottom lines and make more profit.
Here are some of the Cova POS features that have been specifically designed for a marijuana dispensary:
Compliance Features
This is one of the industry-specific features any good dispensary POS system should have. As opposed to the other leading solutions, Cova is designed to make compliance a competitive advantage for your business. The system has a set of tools to help you avoid common missteps that could cost you the retail business license.
Some of the remarkable compliance features you will come to like about this solution include:
Purchase Limits – Automatically computes product equivalencies and notifies the staff if the required limits have been exceeded.
Age Verification – Uses a barcode scanner to scan customers' IDs to verify their ages. This feature will help prevent underage sales in your business.
Hours of Operation – Marijuana dispensaries are only authorized to operate within a specific time frame. This Cova feature will ensure that your business is opened and closed at the right time to avoid fines.
Enhanced Customer Experience
In addition to helping you with compliance, this system has an array of features to help improve customer experience in your dispensary. To begin with, it features an intuitive interface to ensure that your customers are effectively engaged.
In this regard, the system has a touchscreen menu and an easy-to-use express checkout kiosk functionality. Additionally, the software is packed with the right tools to keep your new and repeat customers delighted. For instance, Cova has built-in queue capability.
With this queue feature, customers to your cannabis dispensary will be able to sign in and then wait for the next available sales staff member to serve them. As such, you will never have to deal with long lines in your dispensary. The system has also been proven to speed up checkouts, with every transaction taking about 1.4 seconds to complete.
Cova Insights
With Cova in your business, you will always have access to accurate and real-time business information to influence decision making.  The On The Go feature, for instance, presents you with an intuitive and customizable Dashboard for insights wherever you are.
Additionally, the system is capable of generating accurate and detailed reports on various aspects of the dispensary in real-time.
The Bottom Line
Even small dispensaries can take advantage of Cova's products and services. With a number of affordable packages, you can check our their pricing here.
2. The Most Secure Dispensary POS System: BiotrackTHC


With about 10 years of industry experience and over 20,000 users, this is definitely one of the most seasoned POS solutions for dispensaries.
Biotrack is essentially designed to track cannabis seed-to-sale operations, help with compliance, and accurate data reporting.
Some of the features that make Biotrack stand out from its competition include:
Cultivation Operation Management
With this system, you will be able to monitor cannabis right from the time it is planted. With regards to cultivation operations management, this solution will streamline cultivation workflow and offer you important key points for improved yields and profitability.
Additionally, the solution helps you track thousands of plants, right from the POS system. The intuitive cultivation grid of the software will help you log strain notes as well. This capability makes it more convenient for you to monitor such cultivation aspects as clone potency, and genealogy.
Dispensary POS Features
In addition to Cannabis cultivation and processing management, Biotrack features some of the best dispensary POS features in the industry. So, what are the dispensary-specific capabilities that make this solution stand out?
Purchase Limits
One of the compliance regulations you have to observe in your dispensary is the purchase limit regulation. This regulation stipulates the maximum amount of marijuana you are allowed to sell to an individual per day, which varies from one state to another.
Since you offer different cannabis products in your dispensary, this can be challenging to monitor, especially during the busy days. To help you remain compliant, Biotrack POS will automatically track limits according to equivalency and type.
Customer Profiles
This solution allows you to create customer profiles to capture and store relevant customer information in the system. With these profiles, you can collect such information as purchase history, medical preferences, rewards points, and special preferences of all customers to your dispensary.
With such information, it will be easy for your staff to offer personalized services to your customers. Additionally, you may also use this customer information to send out customized promotional campaigns and offers.
Automated Data Entry
Having to enter information manually into the system is not only time consuming and tiring, but may also result in human errors. Since some dispensary regulations require you to keep accurate records, such errors can lead to problems with the authorities.
To ensure that all the necessary data is captured accurately, Biotrack is designed to automate data entry in your business. For instance, the system integrates with hardware components that can populate important metrics. Some of the metrics that may be automatically capture in this manner include weights and customer information.
BiotrackTHC POS Downsides
This solution does not have an external API to support third-party integrations. You may also find its user interface a bit complicated.
3. The Best All-round POS System: Greenbits


Right from compliance features to customer engagement and management capabilities, this provider offers you an all-round dispensary solution.
The system has been proven to be powerful, accurate and more reliable. With Greenbits, all transactions in your business will be automatically tracked. As you will come to learn, the POS software is relatively easy to use.
Additionally, it is packed with a horde of capabilities you will find useful in your cannabis dispensary, such as:
Swift Transactions
As your business grows, you will get more customers in your business every day. When this happens, you do not want to keep them in long queues waiting to be served. In this case, a system that processes transactions fast and accurately will come in handy.
Greenbits has been proven to offer fast sales transaction experience. This will not only allow the budtenders to serve more customers in a timely manner; it will also improve customer experience in the business. Additionally, the system makes it possible for the budtenders to rig up sales and engage with customers, whilst ensuring that the lines move fast.
Easy Online Menus
Greenbits allows you to automatically publish to online menus. In this regard, the system can automatically publish to such menus as Weedmaps and Leafly. This is highly beneficial for the business as it allows the customers to know when their favorites are available.
Exceptional Inventory and Reporting Tools
These are two of the most important features in a dispensary POS system, as far as compliance is concerned. The solution features an assortment of tools to track and inform you of inventory levels in real time. Flexibility is another thing you will love about this system.
The powerful reporting tools offered by this provider are highly flexible. As such, you can personalize Greenbits reports to display the data you desire more precisely. Additionally, the system is capable of printing the various reports it generates.
Greenbits POS Downsides
None that we found
4. The Best Multi-location Marijuana Dispensary POS System: IndicaOnline


IndicaOnline is a renowned provider of robust and versatile POS hardware as well as superior dispensary POS features.
The software is designed to streamline operations, improve efficiency and boost your overall bottom line while meeting compliance requirements.
If you're a cannabis business owner, you've probably heard of the MJ Freeway. This seed-to-sale software offers comprehensive business management technology for businesses of all sizes. The company's mission is to help businesses become more transparent and accountable by providing tools that help them grow and sell cannabis. The company has a number of partners, including MTech Acquisition Corp and Highland Growth, and its partnerships with these companies have helped it gain recognition in the industry.
Some of the features dispensary owners love about this system include:
Physician and Patient Verification
This is one of the few marijuana-specific POS systems that allow for a seamless integration with the state medical board. This integration makes it possible and relatively easy for you to verify physicians. To do this, you only need to type in the doctor' license number into the system.
If the doctor has been certified by the state medical board, the POS will display license issue, and expiry dates, as well as doctor status. Similarly, the system allows for easy and reliable patient verification in your dispensary. In this regard, IndicaOnline is connected to some of the major online verification vendors.
While verifying a patient, the system will display such patient details as physician status, patient recommendation, as well as updates in real time.
Offline Sales Mode
Basically, no service can guarantee you 100 percent up time. This being the case, you need to be prepared for outages every once in a while. In this case, the best dispensary POS system should feature an offline mode. In addition to allowing you process transactions offline, this feature was recently updated to include new capabilities.
Following these updates, your staff can now access and make real-time adjustments on inventory, and customer/patient databases while offline. Additionally, the system is now capable of processing walk-in orders and payments in its offline mode. As such, your business will continue as usual whenever there is an internet outage.
IndicaOnline POS Downsides
Integrating this system to Weedmaps is not as smooth and easy as it should be.
5. The Best Seed-to-Sale Marijuana POS System: MJ Freeway


MJ Freeway presents you with one of the best seed-to-sale, cloud-based POS system for marijuana dispensaries.
To begin with, this solution is suited for retail, wholesale, cultivation, manufacturing, and delivery cannabis businesses. The system is essentially designed for the purpose of tracking, manufacturing, growing, and selling weed.
If you're a cannabis business owner, you've probably heard of the MJ Freeway. This seed-to-sale software offers comprehensive business management technology for businesses of all sizes. The company's mission is to help businesses become more transparent and accountable by providing tools that help them grow and sell cannabis. The company has a number of partners, including MTech Acquisition Corp and Highland Growth, and its partnerships with these companies have helped it gain recognition in the industry.
Some of the marijuana-specific capabilities you will come to love about MJ Freeway include:
Mobility
Being one of the best cloud-based POS solutions, MJ Freeway allows you to monitor and manage the dispensary remotely. With this system implemented in your business, you and your team can capture data, view information, and receive tasks from any device wherever you are.
By freeing the staff from the counter, the solution has been proven to increase efficiency in cannabis dispensaries. For enhanced mobility, this solution is built to support a marijuana delivery business model as well.
The provider is known to offer test-in-class delivery technology for cannabis businesses. As a matter of fact, the MJ Freeway platform does not require an App, website or integration to offer you the mobility you deserve.
Data Collection
The MJ Freeway PIS platform essentially connects your business across multiple locations and systems. This gives you a comprehensive overview of the entire business across different territories and states. Data collected by this system may be viewed in three different ways: in predictive future, real-time and past trends.
This gives you a clear understanding of different business aspects, such as customer count, daily sales totals, budtender performance, available inventory as well as gross revenue, and profit.
MJ Freeway POS Downsides
MJ Freeway has experienced several security lapses and hacks in recent past. As such, the system may still be susceptible to such attacks.
Things You Need to Know Before Choosing a Dispensary POS System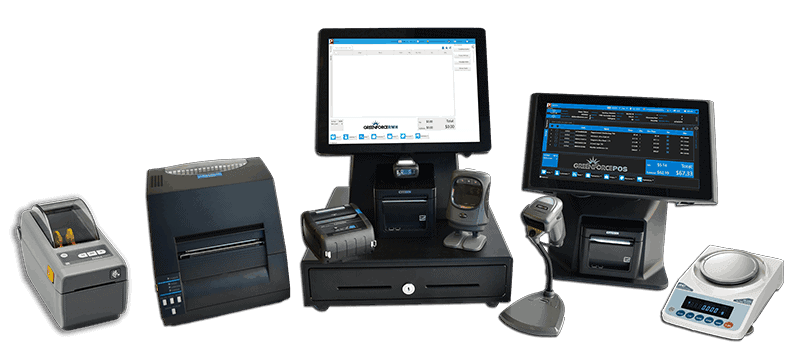 As established earlier in this guide, the right POS system should help you run the dispensary more efficiently. The leading dispensary POS solutions will also save you a considerable amount of time and money. In order to get such benefits, you need to implement the right system in the business.
Since different dispensary POS software solutions are created differently, there is a criterion you should follow while shopping for one. Basically, the right solution should have dispensary-specific features for enhanced profitability and efficiency.
In addition to that, these are some of the main considerations you should make while choosing the best solution:
1. Budtender Performance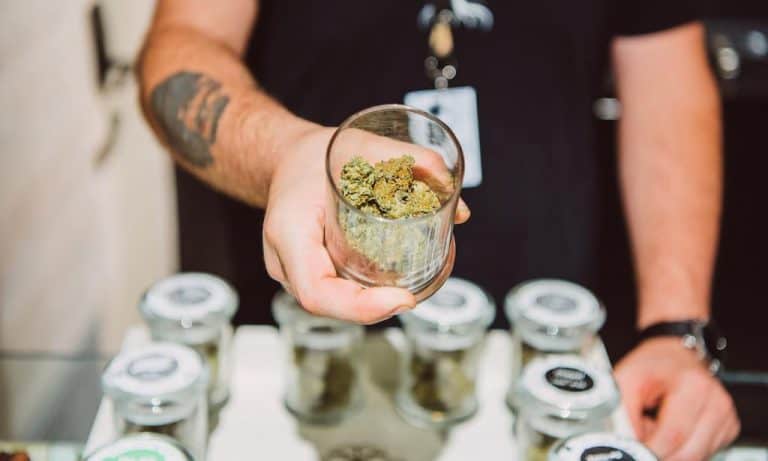 Not only should a dispensary system be easy to use; it should also make it relatively easy for budtenders to identify the various products you have in stock.
In order to improve budtender performance in the business, the system should be capable of availing relevant product information on the fly.
In this regard, your preferred system should offer them critical product information directly. For instance, the system should allow you to display such information as strain description, prices, conditions treated, and stock levels.
With easy and direct access to such information, your budtenders will be in a better position to answer critical customer questions on the dispensary floor.
In such a case, you will not have to remember what every customer usually buys or what marijuana strain treats what condition. Instead, the POS solution will swiftly and conveniently avail such information in a few taps and swipes.
2. Compliance Features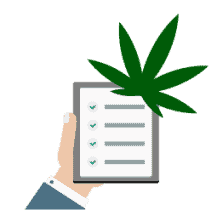 As a marijuana dispensary owner, you already understand that there are several regulations that you are required to comply with.
In serious cases, failing to comply with these regulations can actually lead to revocation of your license. Your preferred marijuana-specific POS system should help you comply with such regulations with ease.
In addition to helping you comply with marijuana dispensary regulations; your chosen solution should also be a bit flexible. This is because cannabis regulations vary from one state to another.
As far as marijuana dispensary compliance is concerned, here are some of the POS features you should consider:
Advanced Reporting
It is now a requirement for marijuana dispensaries to submit certain reports regularly. In the States of Washington and Colorado, for example, the dispensaries are required to submit mandated reports on a daily basis. In accordance with this regulation, all submitted reports must accurately document marijuana sales in the business for that day.
This is in an effort to track the sale of cannabis all the way from the growers, through production to buyers. Without the right technology, it will be challenging for your business to submit 100 accurate and up-to-date reports. In order to comply with such a requirement, you must implement the best ongoing POS inventory management solution.
The best solution should have the right set of tools to help you avoid common retail mistakes. For instance, errors in weights weighed vs the ones recorded by the system, as well as pulling products from the wrong container or shelf.
Additionally, the system should be able to accurately track the sales and inventory as well as generate the required reports in real time.
Product Labeling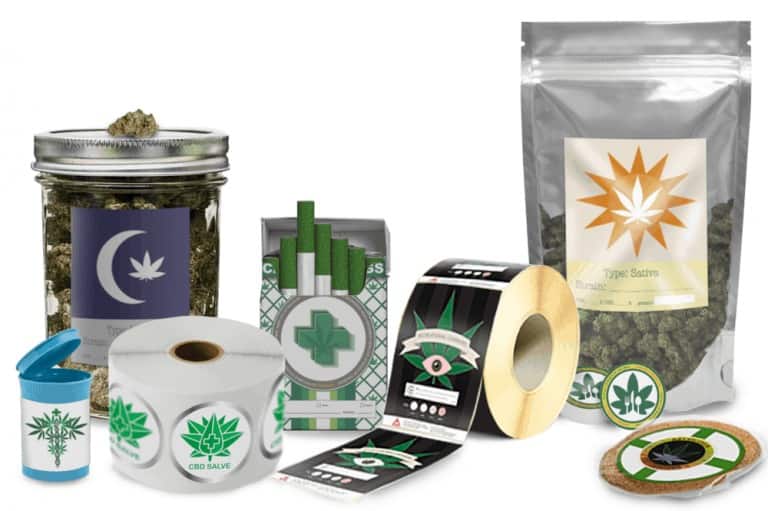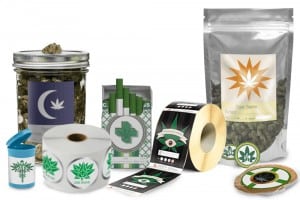 Normally, you will be required to disclose marijuana strain and weight information on marijuana products you are selling.
However, some states require dispensary owners to include such details as lab tests on the product, test dates, and potency level on the labels as well.
The product and customer IDs used in this case should be traceable to the original flower batch. In order to save time and money, it is advisable to get a system that will automate this process.
By automating the label printing process, there dispensary POS system will also eliminate human error in product labeling, and accommodate changes to such requirements, if they happen.
Sales Regulations
While regulations on product vary from one state to another, you should get a system that makes it easier and more convenient for you to comply. For instance, suppose a customer is approaching the register with half an ounce of the flower, three cannabis-infused drinks, 15 cannabis cookies, and several cannabis candy bars.
How then is the budtender supposed to compute the THC value of all those edibles? Also, how can they determine whether they are within the daily cannabis limit? Without the right technology, this can lead to errors, and consequentially compliance problems.
Your preferred solution should be able to automatically compute the specific THC value on each product and compare the value to lower volume. Additionally, the system should automatically determine whether the sale complies with state regulations. With such a dispensary-specific solution, you can adjust the non-compliant sales instantaneously.
3. Reliability and Stability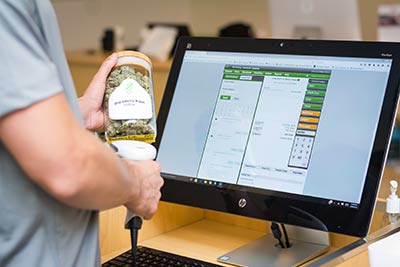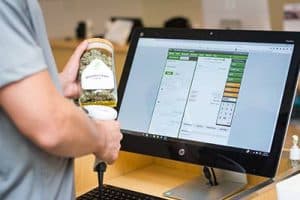 A software glitch in your dispensary POS system can lead to serious problems in the business.
For instance, a renowned system that was being used by more than 1000 dispensaries experienced weeks-long outage following a security breach, earlier this year.
During this period, the affected businesses could not pull up customer information, log transactions or even access reporting functionality.
Additionally, this breach caused the businesses to lose sales records and the associated details like loyalty points. To prevent this from happening to your business, you should only invest in a POS solution that is stable and reliable.
Some of the aspects you should consider, in this regard, include:
Emergency Backup
The system should feature tools to ensure that the business remains operational in the event of a technical infrastructure problem. One of the best features you should consider having on the POS system is an offline mode.
A system with an offline mode allows you to continue processing transactions through the system during outages. With such a system, you will also be able to access other POS functionalities and remain compliant whenever you experience technical infrastructure malfunctions.
Our Final Verdict
The ideal POS solution for a marijuana dispensary should be able to effectively monitor, streamline, and manage operations in the business. As you have learned throughout this guide, your preferred system should also help you become and remain compliant.
With regards to such considerations, the five POS solutions reviewed above are some of the best in the industry. Most of these solutions are tailor-made to suit your business.
This is why the providers offer flexible pricing options for their POS software. All in all, this guide is bound to make your search for the best dispensary POS system easier. Cannabis Store cannot use any old retail store pos system. They must use dispensary pos systems to remain compliant. Simply having a cash register will not do.