(Last Updated On: August 4, 2022)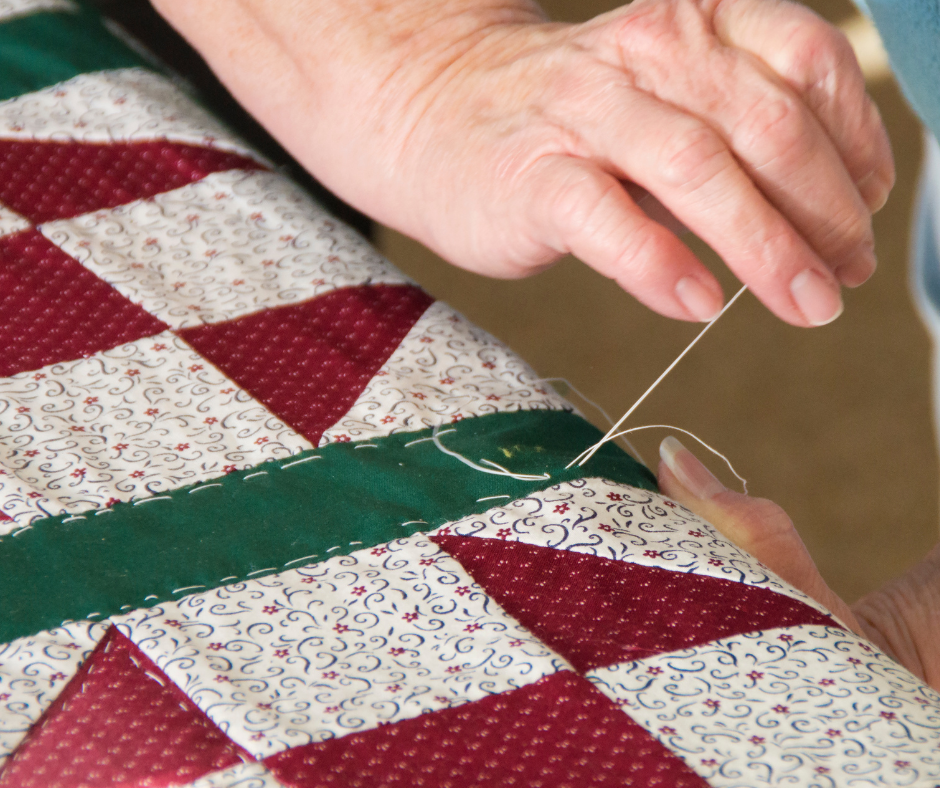 At one point, you may have thought that initially starting your quilt shop business would be the biggest challenge you would face. However, as time passes and the initial start-up excitement fades, you might face a new obstacle—growing that business.
There are a few challenges that quilt shop owners encounter when it comes to attaining sustainable business growth. For one, quilt shop owners get into the business because they have a passion for quilting, not for managing time-intensive outreach and logistics required for continued growth. Furthermore, quilting can be a more niche market, and it can be difficult to find your shop's audience of loyal supporters.
While growing your quilt shop can come with unique roadblocks, that doesn't mean it's impossible! Rather, it means that you need to invest in the right retail POS solution to enable that growth.
This guide will cover the following five essential point-of-sale features that can help set your quilt business on the path of growth:
Built-In Website

Automatic Inventory Sync

Messaging Automation

Customer Loyalty Program

Class Management
Not only will these features help your business grow, but they'll also make your operations more efficient overall. Since optimal store operations are overall less stressful for your employees, you'll also be able to improve your employee engagement at the same time!
With that in mind, let's dive into the first feature.
Built-In Website
As a main street retailer, you might interact with new customers each and every day as they walk by your store's window and decide to take a peek inside. However, if that's your only strategy for connecting with new supporters for the first time, you're limiting your business's potential!
Consider the ways that you personally find new stores to visit. To some extent, you probably use word of mouth and in-person exploring, but we'd guess you do much of your research online. For example, if you were looking for a quilt shop like yours, you'd Google search "quilt shops in [location]." Then, you'd click on the websites of the shops that pop up, review each shop's offerings, and choose which to visit from there.
By investing in a POS that empowers you to build an integrated eCommerce website, you can capitalize on this visibility for your shop! Specifically, look for a solution that allows you to create a search-engine-optimized and mobile-friendly website to reach the largest online audience possible.
Automatic Inventory Sync
Even if you've chosen the perfect retail space, there will still be customers who prefer to make purchases online. Luckily, with the eCommerce website from the previous section, customers near and far can browse your inventory online and buy items without stopping by in person.
However, you may be wondering about the logistics of this. After all, you surely don't have time to manually upload all of your inventory on your site and update it every time an item runs out of stock in store. But if your online and in-store inventories aren't in sync, it can cause a negative experience for customers who may end up purchasing items that have already sold out!
That's why it's so important to choose a POS that offers automatic inventory sync between your in-store and online storefronts.
For example, let's say one of your best-selling fabrics has just sold out in your quilt store. Rain POS's resource on quilt and fabric store POSs mentions how not only should your website automatically update, so customers don't try to purchase the fabric online, but you should also be able to quickly see that the item is no longer available. Then, your team can purchase new inventory, so it's available when the next customer seeking it stops by!
Messaging Automation
Let's say a new customer comes by your shop and seems to be a big fan. The last thing you want to do is lose communication with that customer and never see them again! To grow your quilt shop, you need to retain as many eager quilters as possible.
However, as a busy small business owner, you certainly don't have time to manually reach out to all of these customers. But if you invest in a POS solution with messaging automation, you can maintain this contact without using up all of your time!
Messaging automation should ideally include capabilities such as:
Automated text messaging and email marketing to share exciting updates with your customer base as a whole.

Invitations for customers to leave Facebook and Google reviews to help build your store's local reputation.

Targeted customer remarketing to ensure that your website stays front-of-mind for web visitors.
With a POS with built-in messaging automation, your quilt shop will remain in your customers' minds long after they walk out your front door.
Customer Loyalty Program
Growing your business doesn't just involve connecting with new customers but retaining them over time. A customer loyalty program is a perfect tool to do exactly that, as you can reward new customers as they continue engaging with your quilt shop!
However, manually tracking customer loyalty points can be challenging. It's easy to lose track of physical loyalty trackers like punch cards, and the last thing you want to do is to offend a customer by not honoring their loyalty points due to a tracking error.
Instead, invest in an all-in-one POS solution that can keep track of your customer loyalty program for you. Your POS system should recognize when a loyal customer is making a purchase and notify the staff member checking them out that the customer is eligible for a reward. That way, customer loyalty will be recognized and rewarded every time.
Class Management
Last but certainly not least, it's crucial to address class management tools.
At your quilt shop, you likely offer educational classes for new quilters or social gatherings for experienced quilters to work alongside one another. In the past, you may have managed these sign-ups by posting flyers in your store. However, that's hardly a way to grow your class attendance!
One way to expand attendance at your classes and gatherings is by listing them online. This allows a wider audience outside your in-store regulars to see the class listings. Your store's POS should empower you not only to host an online class calendar, but also to accept digital registrations from customers who want to sign up online. 
Because you're tracking this information in your POS and not on a series of disparate flyers, you'll be able to quickly and accurately see how many people have signed up for various events. Then, you can plan and purchase supplies accordingly.
Additionally, if your POS has automated messaging, you'll be able to send class updates to all registrants in one fell swoop. For example, if you have to reschedule a class or are about to start offering a new class type that you think they might enjoy, you can message all relevant parties with the click of a button.
Sustainable growth requires significant time that can draw you away from what you love—quilting! But with the right quilt POS solution, you can not only automate many outreach tasks but also increase the audience of individuals interacting with your shop online and in person. 
With the features listed in this guide, you'll be able to connect with existing and new customers, developing strong, long-lasting relationships! If your quilt store POS doesn't have the features listed in this guide, it may be time to consider investing in a new tool to fuel your growth going forward.