(Last Updated On: March 27, 2023)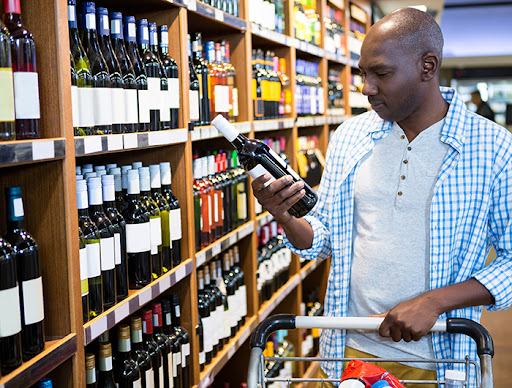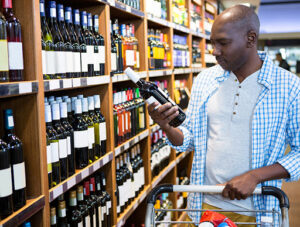 Selling product in your liquor store takes more than a well-placed, enticing advertisement. Once your customers have made it into your store, there's still a good chance that they'll struggle to find what they're looking for, become frustrated, and even abandon their shopping basket in the middle of an aisle!
Your liquor store needs the best POS solution to ensure profit is made
Sales are key for any business, but they're even more important at a liquor shop. Track sales by cashier, item, and category to keep an eye on the health of your business and where it needs improvement.
Small business owners often find themselves overwhelmed by the complexity of their operation, juggling a number of different tasks to keep everything running smoothly. A great POS solution helps with the accounting, finance, and inventory management so that you can focus on growing your business.
Engagement
A good POS solution should be able to engage your customers from the moment they walk through the door. Whether that's through social media or email, your customers should be able to communicate with you and your staff via a platform that's easy to use.
Customer retention
A strong POS solution should be able to keep your customers happy through loyalty programs and loyalty discounts. It should also let you create a simple, secure checkout experience to make your customers feel appreciated and satisfied.
Age verification
A liquor store can be fined or lose its license if it sells alcohol to any underage patron, so it's important that your POS software allows you to quickly and easily verify IDs with scanners attached to the point of sale. A POS that prompts you to swipe IDs or scan driver's licenses at the time of sale is essential, as is a system that denotes which products require an ID.
In order to complete the sale, you need to have systems in place that make the shopping experience as smooth and streamlined as possible. Follow these simple steps to sell more product and avoid churning customers:
Track and analyze your product and sales data.

Offer the best deals.

Streamline your transactions.

Upgrade your security.
Not all POS systems are made alike. Today, there is a POS system for nearly every industry. But a local tennis camp wouldn't know what to do with a system made for a grocery store. For best results in improving your sales, start by choosing a POS system that is specifically built for liquor stores.
1. Track and analyze your product data.
The first step to take for improving your liquor store's sales figures is to determine exactly what you have in stock and what you've been selling. If you don't know, it's time to find out. You might be sitting on a large stock of wine that isn't selling or be experiencing a severe shrinkage of  single bottles of beer. 
A robust POS solution should be able to help with both tracking inventory and analyzing sales reports from a single dashboard—even when working across multiple stores. With the right POS tools, you can:
Offer more products.

Your store can attract a diverse base of customers with different needs and interests by offering a wide range of products. Use a POS solution that doesn't limit the number of items you can import into the software and allows for an unlimited number of SKUs. 

Price products accurately.

Don't make your customers play an impromptu game of Supermarket Sweep. If they have to guess how much a bottle of wine costs, there's a good chance they won't purchase it. With barcode printing and scanning hardware, you can quickly track, price, and print out custom labels for items that are missing a traditional barcode.

Keep products in stock.

When it comes time to actually take inventory, you may find that high-traffic items are regularly out of stock. Instead of tracking inventory by hand and manually placing orders with vendors, use your POS system to set inventory minimums that automatically trigger reorders when product stock drops below a set threshold. This way, the products that your customers want will always be on your shelves.
In addition to keeping your stock and sales data automatically updated, your POS solution should also give you access to real-time, customizable reports on everything from peak business hours to most profitable products that will help you measure and assess your business' successes and opportunities. Leverage these reports to make the best-informed decisions for your business. For example, knowing your busiest hours will help you determine the appropriate number of employees for each shift to better serve customers, prevent staff overload, and retain your employees.
2. Offer the best deals.
Consider the following two statistics: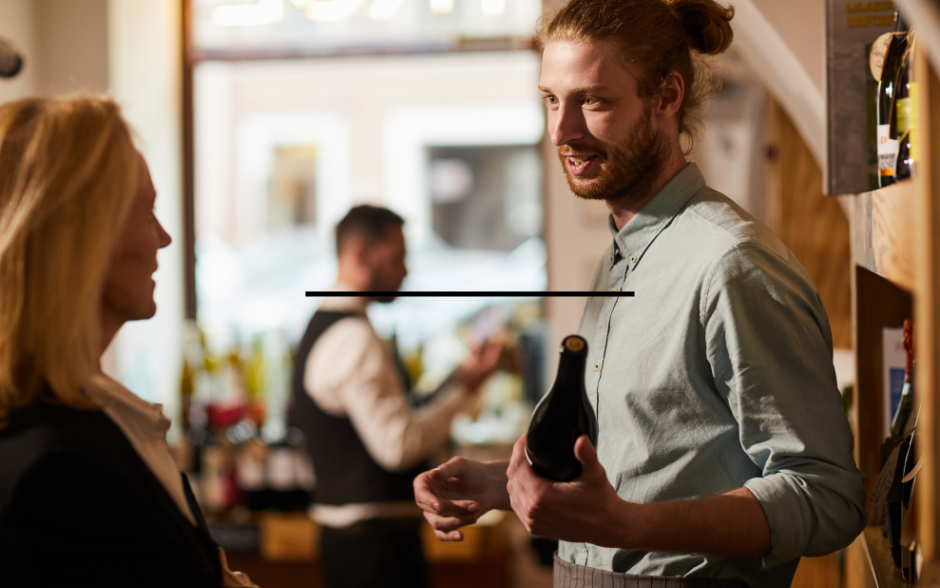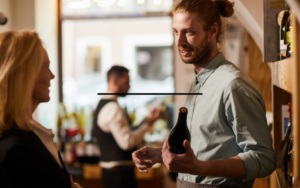 Taken together, these stats spell great news for small liquor stores. They lay out a clear process for how to attract customers to your business with competitive discounts and an irresistible loyalty program. Consider implementing the following approaches with your POS solution to increase customer loyalty and direct them to the products you need to sell: 
Strategies to adopt in order to increase patronage and increase customer retention
Increasing the number of loyal customers is one of the best ways to build your business. According to Bain and Company, a 5% boost in customer retention can increase profits by as much as 95%.
Growing your business
As a small business owner, it's important to understand what growth means to you and what your goals are. This will help you choose the tactics that suit your business needs and your budget.
Reward your customers
Providing discounts and incentives to customers is an effective way to keep them happy and satisfied with your products and services. These can include gift cards, reclassified prices, special promotions or even freebies.
Rewarding repeat customers is another important strategy that increases customer retention rates. This is because it shows your customers that you value their business and want to keep them as loyal patrons.
Ensure consistent satisfaction
To make sure that your customers are always satisfied with your service, it is important to have a well-developed customer service team. This will allow you to resolve any problems quickly and easily, which will encourage your customers to come back.
Develop loyalty programmes
Having an organized customer loyalty programme will help you reward your existing customers for their continued patronage. This will also help you track your success and make adjustments accordingly.
Send emails to previous and existing customers
Email marketing is an excellent way to stay in the minds of your customers, as well as potential ones. It's an inexpensive and effective strategy that can help you keep your customers happy and engaged, boosting your brand's reputation.
Rewards program.

Rewards programs can take many forms, but the basic premise is generally the same: After a certain amount of purchases, frequent buyers are rewarded for their loyalty with in-store credit or discounts. Your point of sale solution should keep track of your customers' contact information and purchase history, and make it easy for them to track and redeem their rewards.

Cash discounts.

Credit card processing costs can quickly accumulate and be a large expense for your business. You can use your POS system to automatically give customers who pay in cash (instead of card) a percentage off their purchase. Not only will this keep credit card processing costs down, it also incentivizes customers to buy more product and return to your store in the future.

Mix and match pricing.

Customers often want to try new items, but they don't want to be saddled with a big purchase if they end up disliking them. With mix and match deals, your customers can create a six-pack of craft beers of their choice or select three different bottles of wine for a discounted price. A liquor store-specific POS solution should have built-in features that allow you to quickly sort and label these items.
As you utilize these tools to develop a memorable loyalty program, leverage data marketing strategies to effectively tailor and send relevant deals to the right consumers in the right places at the right times.
3. Upgrade your security. 
Loss prevention is one of the less glamorous aspects of running a business, but it goes hand in hand with selling more product. Inventory that is lost or stolen is inventory that you simply aren't able to sell. Take advantage of built-in POS features to reduce inventory shrinkage:
Exception reporting

ties any discounts, voided sales, and unusual activity to specific employees. Staff can also flag returned damaged items, stolen or missing items, and transactional errors.

Blind cash drawer counting

requires employees to count their cash drawer at the beginning and end of each shift without knowing how much cash is supposed to be in the drawer. As a result, all discrepancies are tied to specific employees and can be quickly addressed.

Choosing a trusted POS vendor

will give you confidence in your system and offer support if you do face any issues. Look for vendors that have positive reviews and are trusted by other liquor stores. For example, both Catapult, Heartland, and

POS Nation's liquor store POS solution

are used by thousands of liquor stores and wine shops across the U.S. When you're considering solutions, ask: Will support representatives help install the system and train my staff? Do they offer 24/7 service? How can they help if something goes wrong?
But security doesn't stop there. Today, 43 percent of cyber attacks are targeted at small businesses and the overwhelming majority of those businesses close within six months of the attack. Thus, you'll also want to use a POS system to protect both your business' and customers' sensitive data. Your solution should follow top data security protocols, including card encryption, secure, multi-factor password standards, and the ability to assign levels of user permission.
Don't let your POS system hold your business back. If you're ready to jump on the POS system bandwagon, make sure the solution you choose will support each of the strategies discussed above. If you're already using a POS system, take some time to explore your system and the features it offers for your liquor store sales, product, and employee management. Determine if it meets your liquor store's needs. Otherwise, it may be time to choose a POS system that doesn't hold you back! 
About the Guest Author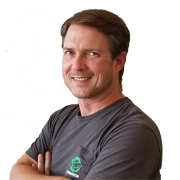 Will Atkinson – Vice President, Customer Success
Will has been around retail POS all his life, growing up in the family business with CAP Software. He's held roles in shipping and receiving, equipment staging, sales, marketing, product development, and partnership management. He took over the company in 2008, and recently managed the acquisition by POS Nation in 2020. He has extensive experience as both a VAR and an ISV. Away from the office, Will is a father of two and enjoys spending his hours outdoors hunting and fishing with the kids, driving race cars at the track, and traveling with the family.