Most auto repair shops want to improve their customer experience. This includes scheduling appointments online, taking down customer feedback, and getting out from behind the desk to interact with customers face-to-face.
With a top-notch auto repair point of sale (POS) system, you can make all of these things happen, and more. The auto repair market is currently $880 billion and growing. This means there are plenty of opportunities available to you. The question is: do you have the tools and automation you need to take advantage of this opportunity?
If you currently use an outdated or even faulty POS system, you're missing out on potential revenue. And if your customer experience is lacking, you risk losing your customers altogether.
This is where having a solid auto repair POS platform comes in. With the right technology, you can integrate an appointment setting with detailed customer and vehicle profiles and generate custom quotes and invoices. You can manage a diverse inventory in just a few clicks. And, you can automate email communications with your customers when it's time for their regular service or when a seasonal deal is available.
Out of all the systems we reviewed, Nextar is the best auto repair POS system. Its central auto shop manager platform, automated alerts, and multi-system hardware integrations make it the best platform on the market.
However, there are many platforms out there that could fit your specific business needs. Take the time to evaluate what the market has to offer and select the best POS system for you.
That's why we're here to help. We've reviewed the top auto repair POS systems to help you weigh the pros and the cons and make the right decision.
The Top Auto Repair POS Systems
System
Starting Software Costs
Hardware Costs
Key Features

Basic plan is free, premium plans available
Basic plan is free, premium plans available
Compatible with your own printer, barcode scanner, and cash drawer

Packages range
from $92 to
$149/month/user
Packages range
from $92 to
$149/month/user
Trusted since 1984 by clients in over 35 countries

Monthly packages start at $99
Monthly packages start at $99
Digital vehicle inspections, kiosk self check-in, voice recognition
Get A Free Quote
1. Nextar – The POS System for a Detailed Estimate

The more detailed an estimate, the more it builds brand trust. This fosters loyalty and increases customer retention. When your processes are transparent to people, doing business becomes less complicated. The software is simple to install, easy to use, and has a committed support team always available.
Provides detailed estimate, easy to setup
Nextar POS is a point of sale (POS) system designed for small and medium-sized businesses. It enables users to run smart cash registers, manage inventory and create customer accounts.
The system is compatible with different devices, such as credit card readers, receipt printers, and cash drawers. You can also add a barcode scanner for inventory tracking.
It's easy to use
When you first start using Nextar POS, you'll need to set up two computers. The server computer is where the NEX database is stored, and the terminal computer acts as the POS.
It's easy to install a Nextar POS: Just go to the provider's website and enter your email address. After you do so, the download automatically starts and you can begin your installation.
You can also use a free trial version of the software. It includes basic features, such as inventory management and customer management, though it lacks some key functionality, such as employee management and reporting.
The software is easy to use and get acquainted with:
Its label printing feature helps streamline the inventorying process. You can select products from a list and print labels in bulk. It also features a search engine that lets you look up a product by its name or code, making it easier to locate items in a large inventory. The software also allows you to assign expiration dates to specific products. Its customer relationship management features can help you keep track of your customer base and improve your business's overall performance.
Auto Shop Manager
This is a specific feature that Nextar offers for all auto repair shops. The dashboard allows you to provide a variety of functions to keep the business running smooth, including:
Maintenance programs
Managing services
Ordering products in real-time
Record keeping on inventory and customer data
List of suppliers
Inventory level alerts (to expedite the reordering process)
The Auto Shop Manager lets you add important data to a customer's account, like repairs and service information, the vehicle's VIN number, and a detailed history of maintenance. The POS software will also enable a shop to add important information about products, services, and repairs directly on the estimate. It is then saved to the customer's account for easier access.
Hardware Integration
There's no need to buy a lot of extra hardware for the Nextar POS system. It's perfectly compatible with your own printer, barcode scanner, and cash drawer. This makes the inventorying and checkout process a lot smoother. You can easily assign labels to products, expedite the checkout process, and speed up data entry.
Use your own equipment to scan auto parts and add them straight to service or sales orders. Print tags to keep products labeled and well-organized. The barcoding features require no setup or configuration. You can also modify receipts, choosing from a wide range of templates that are compatible with both standard and coil printers. A brand can even add their shop information and logo for ultimate customization.
Get A Free Quote
Nextar is also an ideal POS platform for auto repair shops because you can run multiple terminals off one dashboard. Increase business efficiency and create as many service stations as needed. You can send service orders to be picked up by the mechanic or set up a two-step process for sales. One station can be for ordering and the other for paying. The system also integrates with a scale for when you need to weigh products directly.
Automated Alerts
Although many point of sale systems provide analytics, Nextar proffers deep insight by sending real-time reports as notifications. Important business information can be emailed to convey information like:
Stock movement
Transaction records
Product levels
Service promos
Employee performance
This allows anyone managing the business to obtain a full 360-degree view of what's going on in the shop. It creates a level of transparency that streamlines operations and promotes productivity.
Nextar is a POS system built with an auto repair shop in mind. From integrating important product barcodes to maintaining detailed repair history, it's a great tool to increase efficiency and drive sales.
Get A Free Quote
2. Windward – The POS Software That Protects Your Best Interests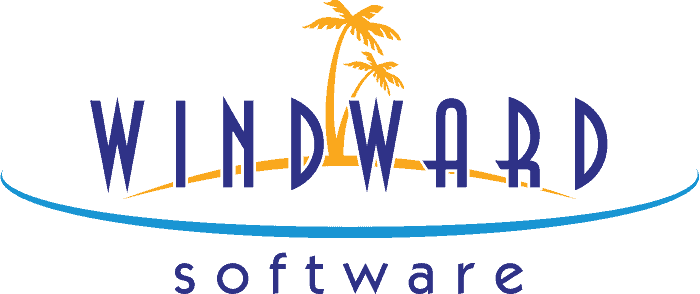 Trusted since 1984 by clients in over 35 countries, the Windward POS system allows you to manage your auto repair shop from start to finish. The fully integrated point of sale service helps to improve customer service and reduce costs in a multitude of ways.
Failsafe Technology
Auto repair shop software must be dependable on a variety of levels. You have one of the most important items a customer owns. Their car. There is very little room for error (if any at all).
Winward can provide backup that is reliable and protects against system failure. The technology can also synchronize data across multiple locations. The POS software has two processes in place to ensure your shop keeps running, even when some stations fail.
Standalone LAN: This is an innovative option for workstations that allows each unit to continue working despite a system failure. Employees can keep making sales uninterrupted. They can even update inventory counts. If a server crashes, there is no need to worry.
E.A.R.: The Windward Emergency Area Replication (W.E.A.R.) gives remote locations a safety net for when they are unable to connect with the main office. The failsafe solution uses applications like Microsoft Terminal Services to provide Winward users access from any area.
The benefits of these systems enable users to access important company-wide data in real-time. This empowers each branch to make knowledgeable business decisions in a quicker amount of time.
Inventory Control
Winward POS provides a comprehensive and user-friendly system to streamline all your inventory management. From point of sale to stock counts, the software facilitates many tasks, including:
Faster checkout
Improved customer satisfaction
Quicker stock checks
Fewer errors
Savings on cost
Winward supports barcodes all along the customer journey. From point of sale to receiving and stock, the system tracks product lifecycles. It is also set up to use either manufacturer barcodes or allow you to create unique ones of your own. The software interfaces with most popular barcode scanners on the market too, so there is no need to purchase additional hardware.
Signature Capture
Auto repair shops often deal with mountains of paperwork. The Windward POS platform supports electronic signature capture. This stores a consumer's signature on file and simplifies administrative procedures. It also increases both security and accountability. There is never a question of who signed for what. This type of feature also helps to:
Streamline account sales
Remove guesswork from partial pickups
Reduce paperwork and filing
Credit card support for convenient payments
Mobile-friendly
The Windward POS software collects a legally binding signature that protects your interests. Signatures can be viewed in common document types like MS Word for easier processing.
The Windward brand has been around longer than most billion-dollar software companies. They have a structured POS system that is specifically designed to facilitate operations in an auto repair shop. Giving a company the tools to easily sell, manage, and analyze their sales allows them room to expand and grow their brand.
Get A Free Quote
3. Shop Boss – The POS Platform With a Multimedia Approach

Often featured on T.V. shows like "Garage Rehab," Shop Boss is popular for a reason. The auto shop web-based software is a plug-and-play subscription service that skips the need to maintain an IT infrastructure. Thus, it requires no installation on any device.
Multimedia Approach
ShopBoss POS is a web-based, multi-functional auto repair POS that helps shops of all sizes manage operations through a centralized dashboard. It is designed by a former shop owner, and has a number of features that facilitate smooth day-to-day processes like invoicing, parts ordering, labor estimates, and digital vehicle inspections.
It also includes customer self-check-in, voice-to-text software that makes filling out tech stories faster than typing, and integration with Carfax Quickvin Lookup for instant access to customers' vehicle information. Plus, the system can integrate with 360 Payments' consumer financing solutions, giving shop owners a convenient way to offer their customers financing at the point of decision.
Standalone Workstations
It is important to choose an automotive POS system that has standalone workstations, so technicians can continue working without interruption if they experience a server failure. Additionally, make sure that the system is designed to work offline and synchronize data immediately when it connects again.
TPMS Manager
It's essential for shops to have easy-to-use tools that allow them to handle a variety of tire related tasks with ease. This is why Shop Boss Pro integrates a TPMS management solution directly into its POS platform.
The TPMS Manager will help you process tires quickly and accurately from start to finish, and can easily be added to your repair order, invoices, and more. It's also compatible with most popular barcode scanners on the market, which reduces the need for additional hardware.
It is an easy-to-use, plug and play solution that requires no IT infrastructure to run, and works on any WiFi-capable device. It is very popular, has been featured on shows like Garage Rehab, and has a proven track record of helping shops succeed.
Other key features include:
Digital Vehicle Inspections
This feature allows you to create high-impact inspections using multimedia to demonstrate the need for repairs. Rather than writing out an estimate, technicians can use the platform to film their inspection. After a customer has checked in, the mechanic can use any smartphone or tablet to record the process. This leaves little room for doubt about repairs and works wonders to build consumer trust. Once the inspection is complete, you can use the POS software to send all the data via a link to the customer's email. There they can view it anytime, at their convenience.
Kiosk Self Check-in
An auto repair shop is a busy place. Especially at month end. The Shop Boss software provides the ability for customers to check themselves in via a mobile device. Rather than pulling a worker off the line, hand the customer a tablet and let them create their own repair order. The system easily integrates with Carfax Quickvin Lookup. This allows people to enter new data and quickly locate their information.
Voice Recognition
If you need a hands-free approach to fill in the tech story portion of paperwork, Shop Boss technology provides voice-to-text software. Faster than typing, it makes the administrative process quicker and more efficient.
Shop Boss has a multitude of features specifically designed to accommodate an auto repair shop. Other honorable mentions include:
Integrated estimates and parts ordering
Live internal chat
Customer portal
3rd party apps
Shop Boss easy vin
Factory maintenance lookup
The software even integrates with your brand's own website. It's the type of platform that streamlines business to the point you see a positive change in ROI.
Get A Free Quote
The Key Advantages of Auto Repair POS Software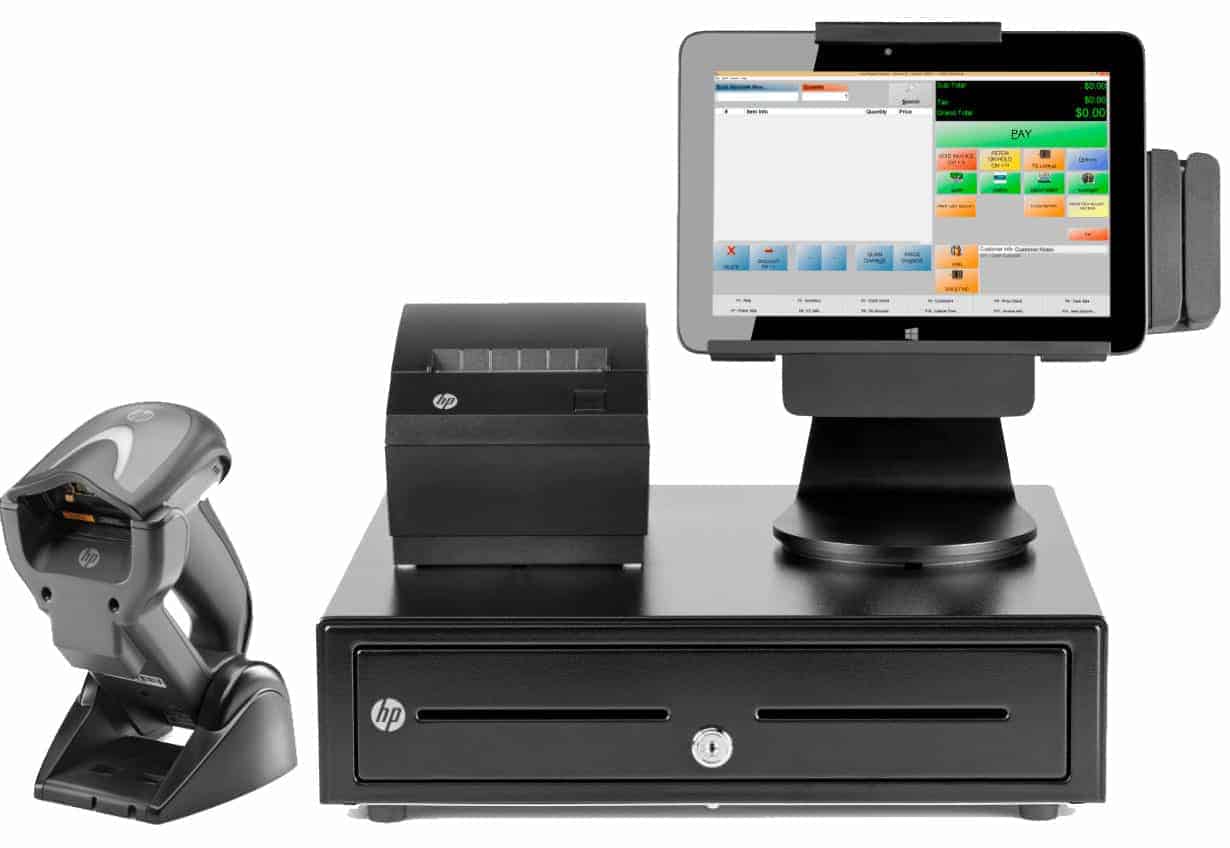 Every auto repair shop runs differently, so the type of system you choose really relies on your priorities and needs. However, there are some features that are standard across the board. A few of these include:
Customer Experience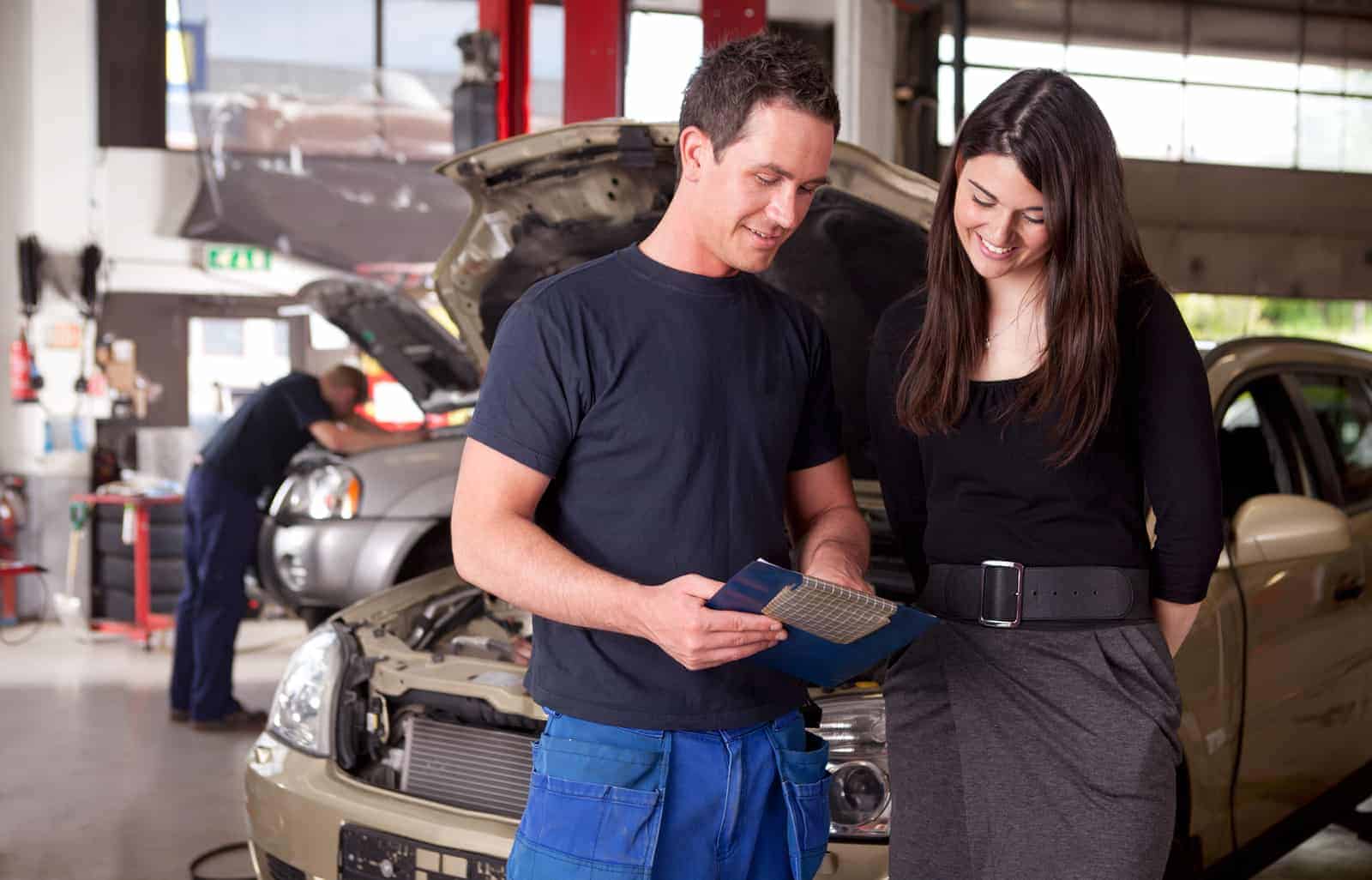 The top technology for auto repair shops works on a "show" rather than "tell" basis. This means that the more you can demonstrate to a consumer the work their auto needs, the easier it is to make the sale. A multimedia approach using hi-resolution photos and videos gives the customer a chance to build trust with your brand. They can access their estimate at any time while they consider the work that needs to be done.
Get A Free Quote
Standalone Stations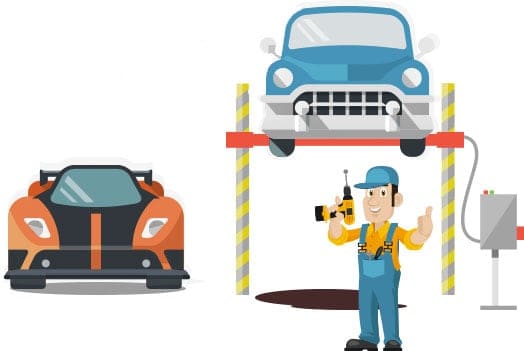 The bigger the shop, the greater the margin for error. You should be looking for an Automotive POS solution that has standalone workstations. That means that if you experience a system failure, technicians can continue to work on their individual stations without an interruption of service.
A failsafe approach is critical for not only maintaining sales but keeping customers happy. You don't want to tell an individual they cannot have their car back because your computer crashed. They are likely to never return. The same goes for synching data. Make sure you have a system that works offline and syncs immediately when you are connected again.
Data Management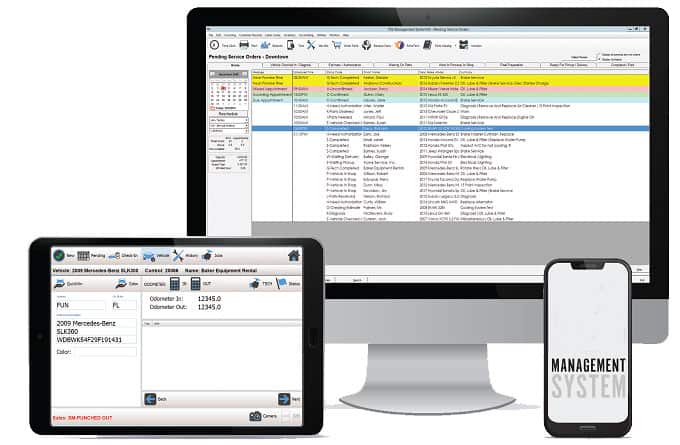 The ability to store consumer data is important for an auto repair shop because it expedites the entire process. A technician can have immediate access to their repair history and prior visits. This gives them a deeper insight into addressing current issues.
Having an electronic signature on file also greatly reduces the paperwork your shop has to file. If you have one main signature in the database, it can be applied to everything with a customer's permission. It also saves the customer check-in time on return visits.
Additionally, some POS software programs provide customers with their own portal. This gives them access to their past maintenance and vehicle information all in one place. A portal greatly reduces any questions on the work you are performing or the need for repairs.
The Bottom Line
An auto repair shop has requires specific features found only in Auto Repair Software rather than just a standard retail POS system. A lot of data flows through transactions related to a vehicle. From the estimate to the cost of labor and parts, everything must be thoroughly conferred and agreed upon. Having effective POS software ensures an auto repair business is running with the smallest margin of error possible.
There is room for innovation and creativity. The more you allow a universal system to manage the data, the greater insight it creates for solutions. When a technician has access to vehicle history, manufacturer data, and tools to demonstrate issues, they create more time to effectively problem solve. Actively communicating this to customers every step of the way will not only build trust, it will spur brand growth and solidify future business.