If you own a retail business, chances are you've heard about Revel Systems or Square for Retail. Both POS systems are effective at processing transactions, automating tasks, and helping you manage your business.
Revel Systems is a true iPad POS system with powerful technology. By using this software, you can perform endless tasks like tracking inventory in real-time, scheduling employees, applying discounts, and generating detailed reports. Given that the system is cloud-based, it is highly scalable and is quick to deploy.
On the other end, Square for Retail was designed with retail businesses in mind. Everything about the software is built to work seamlessly with your store. Whether it's managing inventory or integrating your physical store with your eCommerce or website, Square can handle it.
Additionally, Square lets you focus on building relationships with the auto-creation of customer profiles and sales history from all channels.
In our research for Revel Systems vs. Square, we found Square to more ideal for smaller stores, where Revel works best for medium to large-sized businesses with multiple locations. While both providers offer ample third-party integrations, Revel offers more payment flexibility. With Square, you're tied to their merchant processing.
As far as pricing goes, Revel's plans start at $99/month with a flat rate for processing. While Square doesn't charge a monthly fee for its starter plan, you are tied to them as a processor (which carries a higher rate).
Let's take a look at all the other factors you should consider before making a decision between the two providers.
Revel Systems vs. Square: Side-by-Side Comparison Summary
POS Software Starting Price

$99 per month

Free

Billing Method

Billed annually
Three-year contract required

Billed monthly for system add-ons
No contract required: cancel anytime


Payment Processing Fees



Quote-based flat fee processing

• 2.6% + 10 cents per transaction
• 2.9% + 30 cents per paid Square Invoice and Online Store sale
• 3.4% + 15 cents per manually-entered transaction
• 10 cents for Interac chip & PIN or tap sales

Free Trial

✘

✓

Cloud-Based

✓

✓

System Accessibility

iPad & Web-based app

iPad & web-based app

Global Availability

✓

✓

Customer Support

24/7 Live Support

Live support during business hours,
Monday through Friday

Customer Business Size

Small to Enterprise Businesses

Freelancers and Small to Enterprise Businesses
Revel Systems vs. Square: System and Company Overviews
To offer additional context for this comparison article, we'll quickly provide system overviews for both Square and Revel.
Revel Systems Overview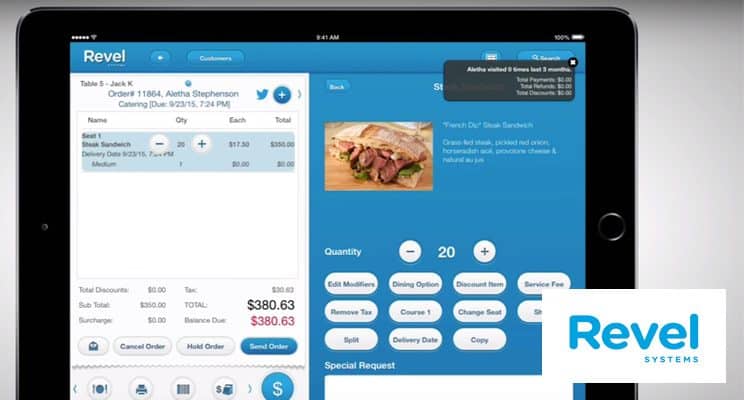 Revel Systems was founded in 2010 and is based in the United States. The company calls its system "A robust point of sale (POS) and business management platform designed to maximize security, stability, ease-of-use, and service delivery."
Revel Systems is quite scalable and can accommodate the needs of local, independent retail stores as well as global, enterprise-level giants.
It is a powerful system with a somewhat confusing pricing structure that receives mixed reviews from users.
Square Overview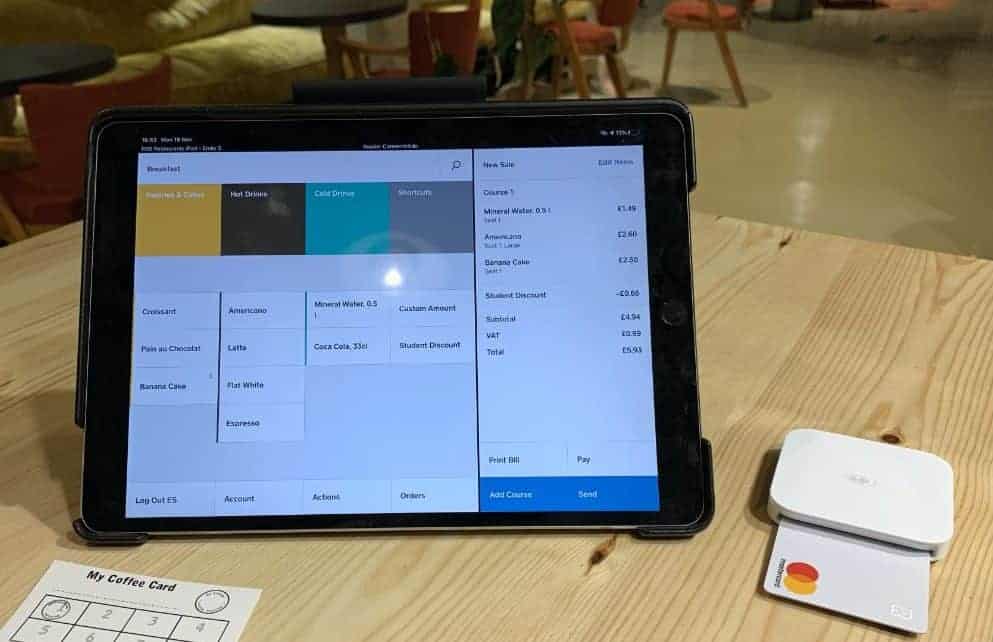 Square is based in Canada and was co-founded by Jack Dorsey, co-founder of Twitter. It is currently the most widely-used point of sale system in the world, with over two million customers worldwide (Source).
The company offers a basic version of their software for free. Plus, that free software comes with a card reader at no additional charge. This makes it a great option for new and growing, bootstrapped businesses.
Square also accommodates the needs of large, global enterprises with its enterprise point of sale system. That system is obviously not free.
Revel Systems vs. Square: A Comprehensive Comparison
In this section, we'll look at each system as well as its vendor's operating practices. We'll highlight system and company operating attributes that users love. We'll also look at attributes that users are not fully satisfied with.
Revel Systems: What Do Users Love?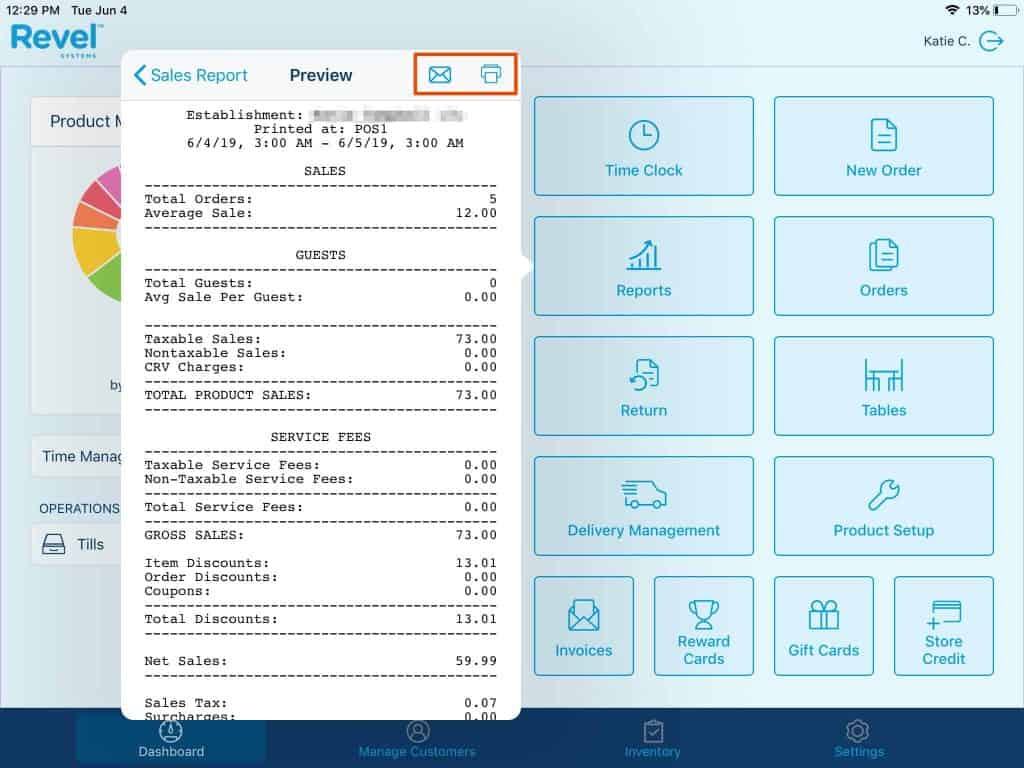 Revel users have mixed feelings about the system and some of the company's operating practices. Many customers either love Revel, or… don't love it. Let's start with the things that users love the most.
Advanced Sales Reporting
Revel Systems' highest-rated feature, sales reporting, provides real-time data and actionable insights. Users maintain a constant view into sales over time, even drilling down into sales metrics by the hour.
They can track who is selling the most, which offerings are the most popular, and a lot more.
System Customization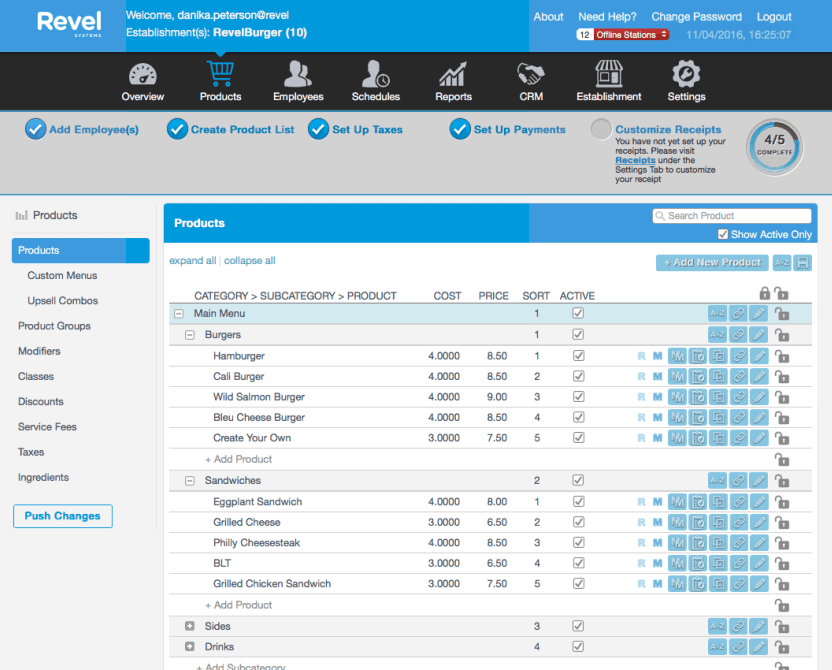 Revel Systems can be customized in a number of ways to meet customers' unique needs. The best part about its customization capabilities?
Most customization can be done easily by the end-user from within the system.
Vast Feature Set
Many customers select Revel Systems because it delivers a vast feature set. Many of its features are fee-based add-ons.
Regardless, the fact that they can be added as a business scales wins points for Revel.
Revel Systems: What Do Users Complain about?
During our research, we found a few consistent patterns of discontent expressed by Revel Systems users.
Restaurant Management Features
Revel Systems caters to both retailers and the restaurant industry. But it is primarily categorized as a point of sale system for food and beverage businesses.
Ironically, many users say the system's restaurant management features are lacking. They claim that consistent issues make the system feel like it wasn't developed for restaurants.
Customer Support
Many users report having terrible experiences with Revel's customer support team. Some users claim it takes days to get issues resolved.
Others say many of the reps they speak with don't know how to resolve their issue and must escalate it. This is bad news for Revel, as market sentiment is significantly-influenced by customer support quality.
Misleading Sales Tactics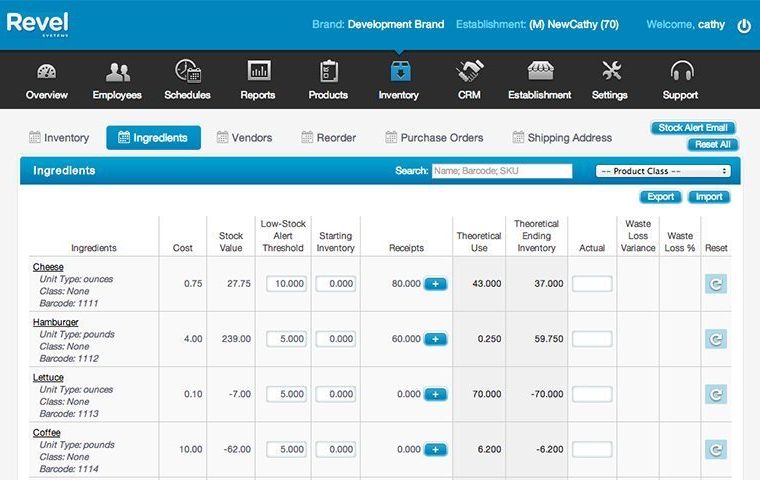 Another common theme we encountered was extreme dissatisfaction with Revel System's sales practices. Users report that Revel's sales reps mislead by claiming the system can complete specific functions that it can't. Or, that sales claims certain features are included in a customers' plan, when in fact they are fee-based add-ons.
Three-Year Contract
This is a point of tension for many Revel customers. By obligating users to sign a three-year contract, Revel essentially obligates itself to deliver quality over those three years.
When a business signs a three-year contract with a vendor, they have certain expectations. If something goes wrong in the first month, the vendor is looking at three long years with a frustrated customer.
Square: What Do Users Love?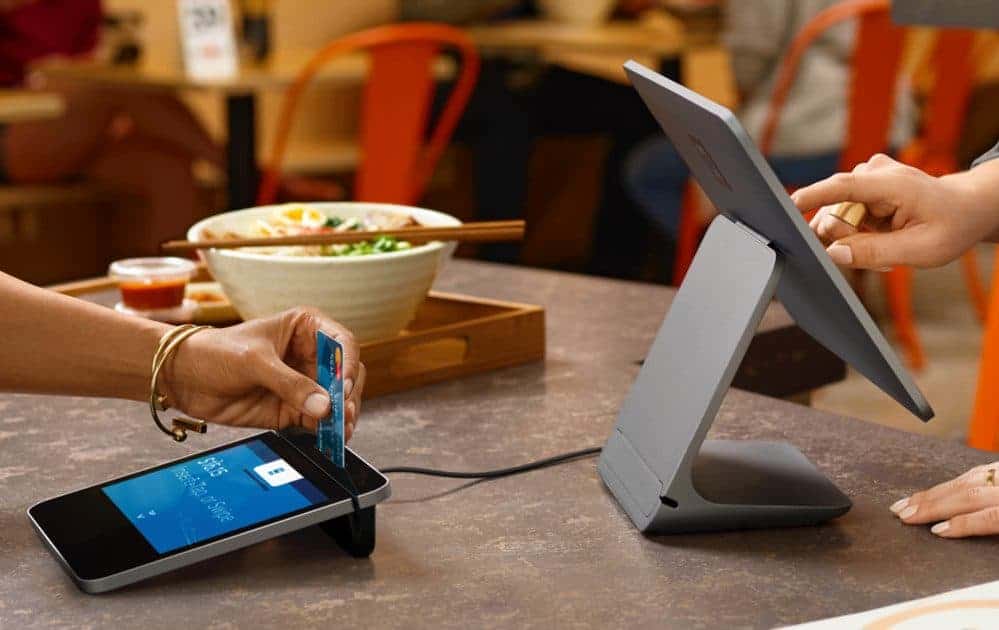 There are many things to love about Square. Here we'll focus on the company and system aspects that customers adore the most.
Square's Pricing
This is an obvious one, but we must mention it. Offering a free system to small, bootstrapped businesses and even freelancers sends a strong message to the market.
It also defines the company's identity and reputation. Even though there are paid plans, the fact that a free version is available wins loads of points for Square.
Simplicity and Overall User Experience
Square is a highly-intuitive, user-friendly system that was developed with the customer experience as a main focal point. We looked at ratings from close to 2,000 user reviews.
We found that the system has an average rating of around 9.7 out of ten in the ease of use category.
Free eCommerce Sites
Not something you'd normally find in a POS system, Square offers free online store websites. They are basic and you can pay to upgrade and access more features. But the free version is sufficient for many users.
Square: What Do Users Complain about?
Not much, to be honest. Although there are a few common complaints that we'll cover below.
Limited Customer Support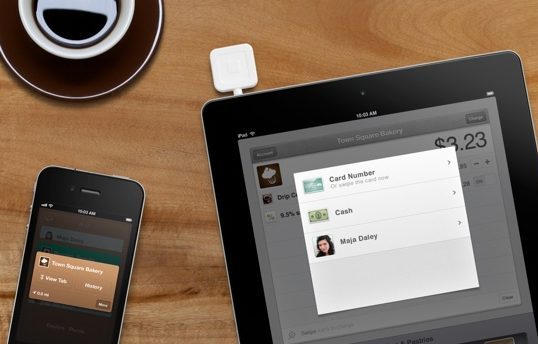 Square only offers customer support during business hours, Monday through Friday. This is a problem for users who encounter system issues over the weekend as they must wait until Monday for a response.
Payment Processing Fees
Square receives criticism for its higher-than-normal payment processing fees. However, anyone using their free version has little ground to stand on when complaining about processing fees.
Miscellaneous, One-Off Complaints
We read numerous user reviews that said things like, "There is honestly nothing t dislike about Square." We found some unrelated, one-off complaints about this or that. But we did not find any recurring complaint themes aside from processing fees and limited customer support.
Additional Note: POS Hardware
Both vendors offer POS hardware that comes in packages.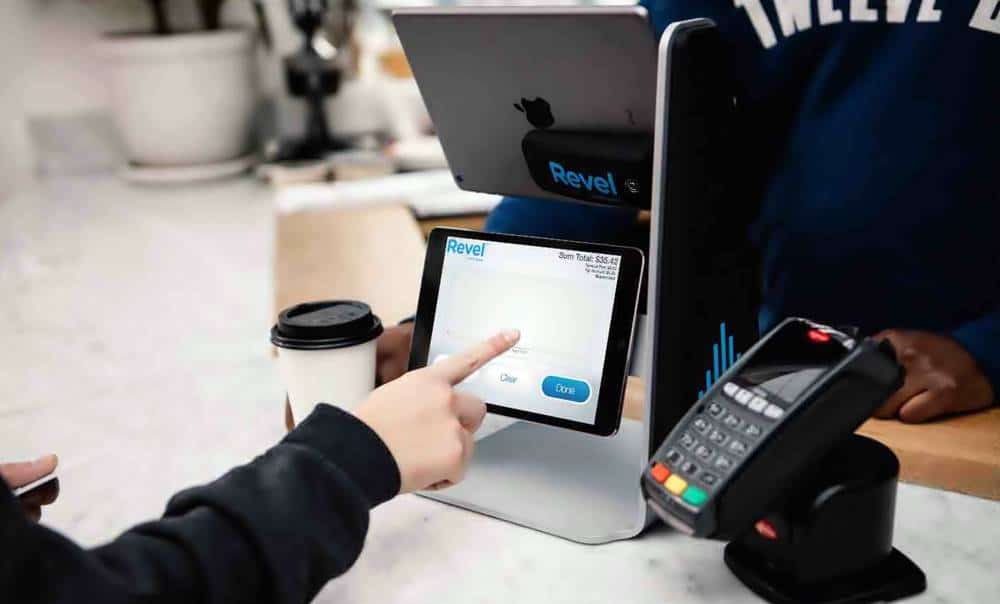 Revel Systems sells a wider variety of hardware than Square giving customers more options to choose from.
Square produces some of the best hardware components in the POS market. Its masterpiece is Square Register, a fully-integrated POS system that's considered to be among the best in the industry.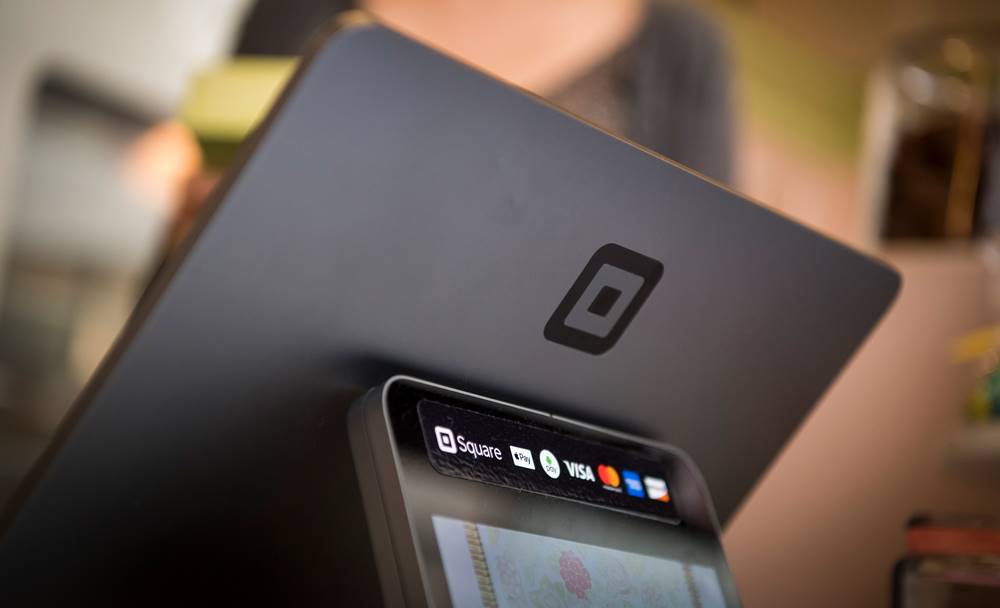 WINNER: Each system's strong points offset the other's, so we call this a draw.
Summing up Overall Sentiment around Square and Revel Systems
Revel Systems' customers provide mixed reviews of the product and company. Square receives positive reviews with very few complaints.
We took user ratings from multiple review sites and compiled them to gauge overall sentiment around each system. The points above shed light on users' perceptions of and experiences from working with each system. Let's see who came out on top:
Overall Customer Satisfaction
Revel Systems Rating: 8 out of 10 possible points
Square Rating: 9.6 out of 10
WINNER: Square
System Ease of Use
Revel Systems Rating: 8.2 out of 10
Square Rating: 9.7 out of 10
WINNER: Square
Customer Support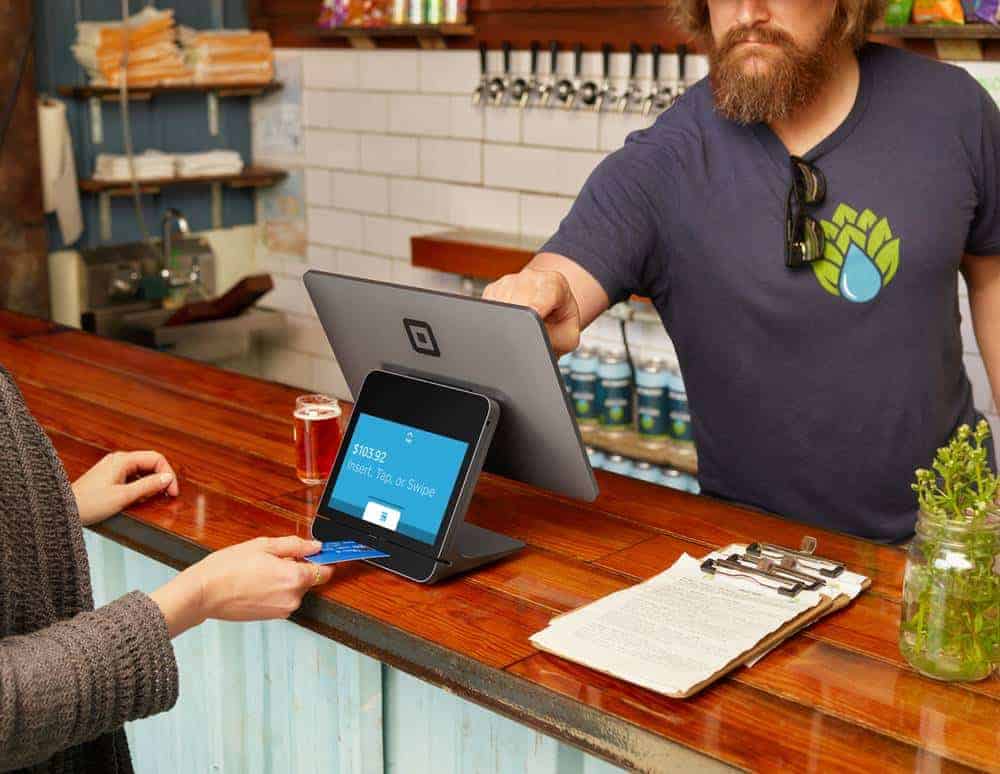 Revel Systems Rating: 7.4 out of 10
Square Rating: 8.8 out of 10
WINNER: Square
Meeting Customer Expectations and Requirements
Revel Systems Rating: 8.4 out of 10
Square Rating: 9.4 out of 10
WINNER: Square
Overall Features and Functionality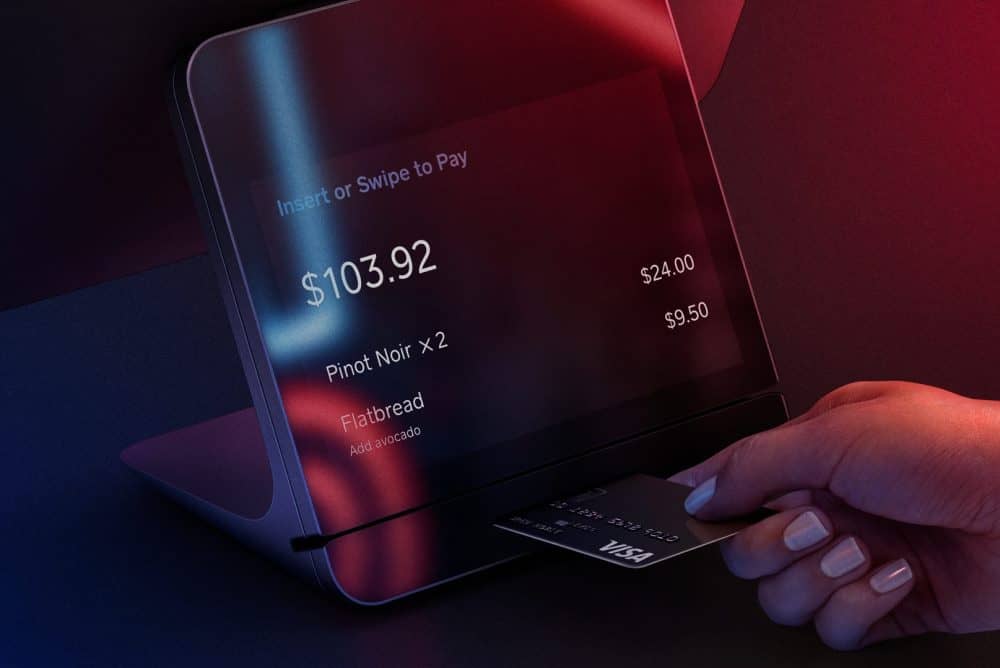 Revel Systems Rating: 7.4 out of 10
Square Rating: 9.4 out of 10
WINNER: Square
Value for the Money
Revel Systems Rating: 7.0 out of 10
Square Rating: 9.2 out of 10
WINNER: Square
Which System Is Best for Your Business?
While Square receives significantly higher user ratings across the board, Revel Systems offers a broader feature set. It also gives users more options to customize the system.
Our verdict is that Square is a stronger system in most contexts for most business types. We would recommend it over Revel Systems nine times out of 10.
At the same time, some businesses need to scale and add more features as they grow. If that sounds like your business and you also require higher levels of system customization, Revel Systems may be a better fit.
Ultimately, the best system for your business depends on your unique business model and business needs.
The best way to determine which system is best for you is to conduct extensive research into each system. Make a list of requirements and see which system meets more of them. Only then will you know which of the two would best meet your unique needs.
Reader Interactions