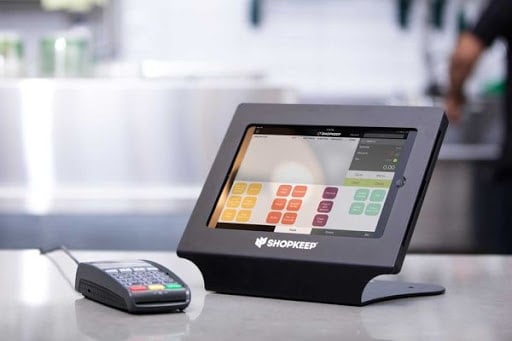 If you're managing a retail or restaurant establishment, chances are you need a POS system to help you manage the various tasks around your business. Especially if you manage a quick-service business like a bar or a fast food truck, you need a tool that'll ring up sales, manage your transaction, and provide insight on best-selling items and your busiest time of the day.
Revel Systems is widely used as both a retail POS system as well as a system for various types of restaurants. The system is scalable and thus leveraged by both small local restaurants and international restaurant chain restaurants.
ShopKeep is also used by a variety of business types. Like Revel Systems, its customer base is primarily comprised of retailers and restaurants. However, unlike Revel Systems, ShopKeep is geared toward small to medium-sized businesses and doesn't have the capacity to support franchises with hundreds of locations.
In our comparison of Revel Systems vs. Shopkeep, we found that Shopkeep is the better overall option. Its software features more inventory management features and is cheaper when it comes to payment processing. And, while Revel's software caters more to CRM and email marketing, Shopkeep still wins in the reporting and analytics category, which is highly important for any business. Additionally, Shopkeep offers more eCommerce capabilities for those who want to also sell online. 
Each POS system has its strong points, which we are about to unpack for you below. But first, let's take a glance at a side-by-side comparison of the two.
Revel Systems vs. ShopKeep: Side-by-Side Comparison
Starting Price

$99 per month

Quote-based

Payment Processing Fees

Quote-based

– 1.75% + 10¢ per in-store transaction
– 2.5% + 30¢ per keyed-in transaction

Free Trial

✘

✓

Cloud-Based

✓

✓

Operating System

iOS

iOS & Android

Billing Method

Billed Annually
3-Year Contract Required

Billed Monthly or Annually Depending on Your Plan

Global Availability

North & South America, Europe, Asia, Australia

United States, Canada

Customer Service

24/7 Live Support

24/7 Live Support

Business Size Served

SMBs to Enterprise Businesses

Small- to Mid-Sized Businesses
Revel Systems vs. ShopKeep: POS Software Features
Because multiple business types use both systems, this section will focus on POS features that apply to all business types.
Inventory Management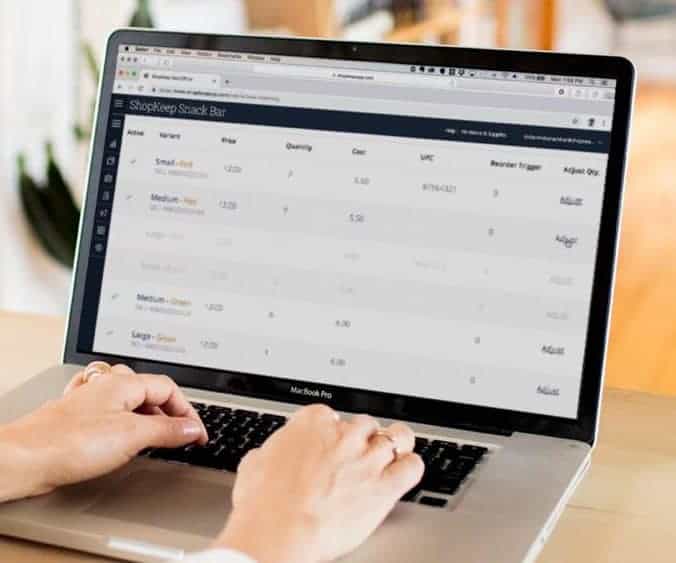 Revel Systems does include inventory management features. However, they are limited to real-time inventory tracking, low stock alerts, and automated inventory updates and purchase orders.
ShopKeep also includes inventory management features. However, they are more robust. They include extensive inventory reporting, real-time tracking, automatic reordering based on pre-set triggers, and item variant tracking. In addition, ShopKeep delivers bulk inventory management, raw goods tracking, and more.
WINNER: ShopKeep
Payment Processing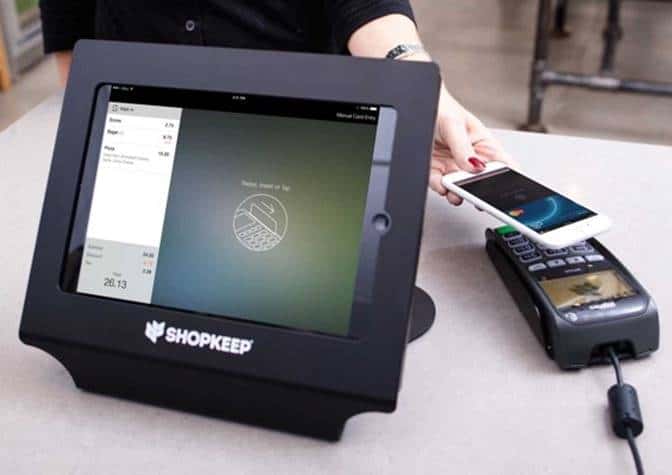 Revel Systems allows users to accept multiple forms of payment. Those include credit, debit, mobile, Apple Pay, cash, and gift cards.
ShopKeep delivers all the same payment processing options above. However, it also accepts credit card payments when the system is offline, which Revel Systems does not allow for. Plus, in addition to Apple Pay, ShopKeep allows customers to pay with Google Pay. Those extra options give ShopKeep a slight edge when it comes to payment processing.
WINNER: ShopKeep
Customer Relationship Management (CRM)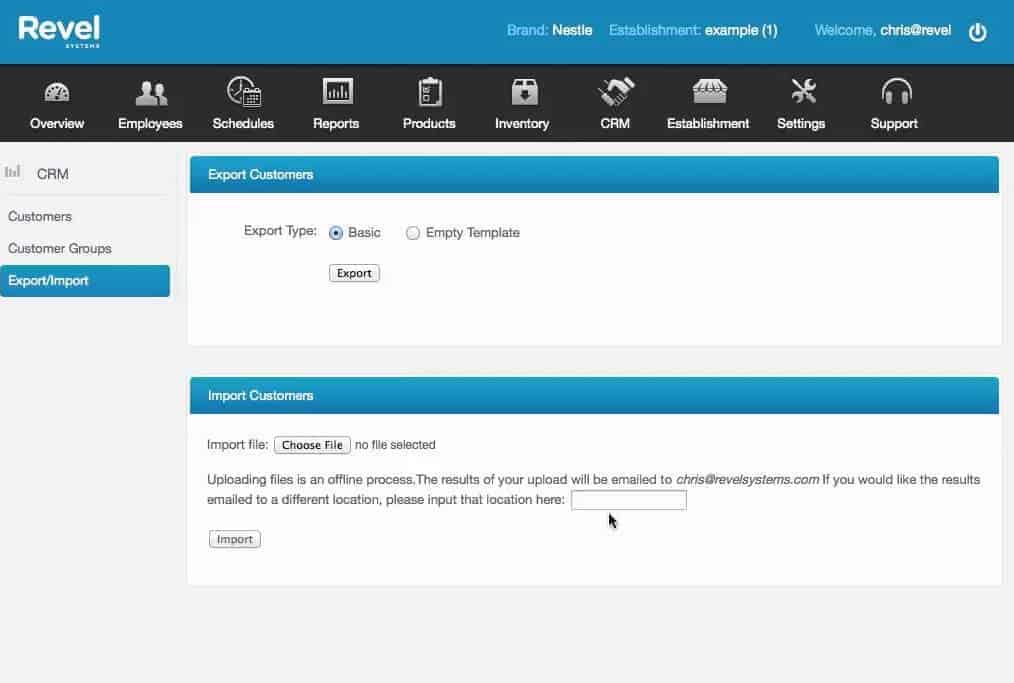 Revel Systems includes built-in customer relationship management features. Whether or not these features come at an additional cost is a mystery, just like the rest of the system's pricing.
However, after viewing a demo of the CRM functionality, we can confirm that it is a proper CRM module within the POS system. It's fairly simple but does provide the basic features needed in a CRM.
ShopKeep's website mentions that it includes "smart CRM tools" in its feature set. But there is nothing else to be found about this feature on the site or anywhere else we looked. So, we can't validate whether or not it is a true CRM module, or just a few contact management tools.
WINNER: Revel Systems
Email Marketing
Revel Systems has email marketing capabilities built into its CRM capabilities. This functionality may not be as robust as that of a marketing automation solution, but it does the trick.
ShopKeep does not include email marketing. However, it does allow you to integrate the system with email marketing platforms like MailChimp. In this way, you can still run email campaigns from the system.
WINNER: Revel Systems
eCommerce Capabilities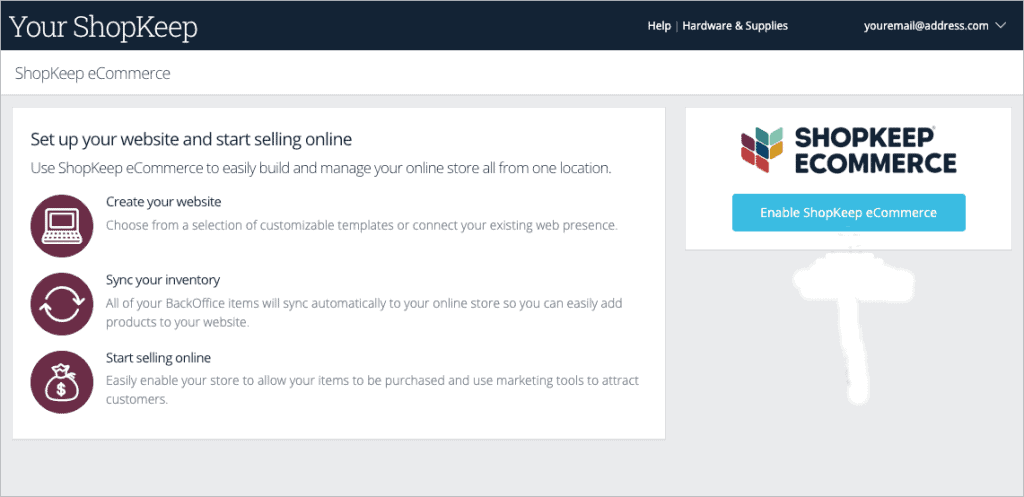 Revel Systems provides integrations with a number of eCommerce solutions such as Magento and BigCommerce. However, it does not include the ability to create your own eCommerce site—you must integrate to do that.
ShopKeep gives you the ability to create your own eCommerce site through its POS system. You can then process online orders made on your site, all from one central system.
WINNER: ShopKeep
Employee Management
Revel Systems delivers employee management features such as payroll tracking, scheduling, and user permissions. This frees up time that managers can spend on higher-value tasks.
ShopKeep offers timeclock features, but that seems to be the extent of the system's employee management capabilities. Payroll, for example, must be done manually.
WINNER: Revel Systems
Reporting and Analytics
Revel Systems provides some reporting. However, it appears to be limited to inventory and sales reports.
ShopKeep delivers an extensive library of reports, from sales and inventory reports to transaction and marketing reports.
WINNER: ShopKeep
Revel Systems vs. ShopKeep: User Ratings and Sentiment
It's always helpful to look into how users feel about the systems they use. They provide unique insight—particularly negative insight—that the software provider doesn't share when trying to sell their product.
To gauge user sentiment we gathered information from leading software user review sites and collated user ratings in a number of areas.
Plus, we only included data from sites that had enough user ratings to provide an accurate average. Without a significant sample size, the resulting data would not be reliable.
Using this methodology, we compiled reliable data around user sentiment in five key areas.
Ease of Use

Revel Systems' users find the system to be fairly easy to use. They gave Revel a collective rating of 4 out of 5 stars in the ease of use category.
ShopKeep's users display a more positive sentiment around ease of use than Revel's users. ShopKeep scored 4.5 out of 5 in the ease of use category.
WINNER: ShopKeep
Value for the Money
This is an important metric to track as it indicates how satisfied customers are with their purchase. When this metric starts to drop, vendors should start to worry.
Revel Systems apparently isn't showing its users how much value it (may or may not) bring to the table. Its users gave it an average score of 3.5 out of 5 stars in this category.
ShopKeep does a slightly better job, with an average rating of 4 out of 5 stars. Regardless, companies should shoot for a score of 5 in this category. It's among the most important predictors of recurring revenue and customer retention.
WINNER: ShopKeep
Customer Support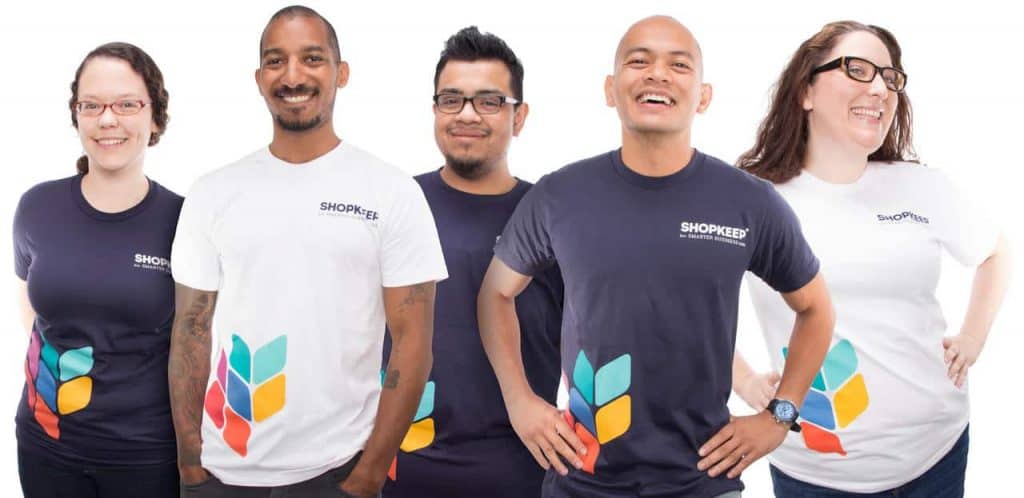 The quality of a company's customer support is directly tied to customer satisfaction. That's because it forms a significant part of the overall customer experience.
Revel Systems has another area to improve upon. The system's users rated its customer support at 3.5 out of 5 stars.
ShopKeep outdid its competitor in yet another category. Its users give the company's customer support presence 4.1 out of 5 stars.
WINNER: ShopKeep
Functionality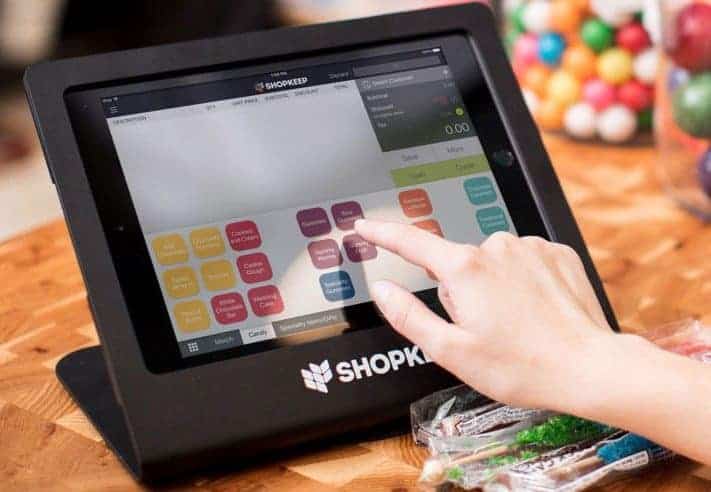 In our above assessment of each system's functionality, ShopKeep came out slightly ahead. Our evaluation is validated by user sentiment around the quality of each system's functionality.
Revel System's users rated the system's functionality at 3.5 out of 5 stars.
ShopKeep had a slight edge in the functionality category in our opinion. Its customers agree, giving it 4 out of 5 stars for functionality quality.
WINNER: ShopKeep
Overall User Satisfaction
This metric measures how users rate the system as a whole—including the good, the bad, and the ugly.
Revel Systems hopefully checks user reviews. It would want to know that its users give the system an overall rating of 3.8 out of 5 stars.
ShopKeep wins across the board as far as user sentiment goes. Users gave the system an overall rating of 4.3 out of 5 stars.
WINNER: ShopKeep
Revel Systems vs. ShopKeep: POS Hardware
The quality and price of a POS system's hardware components is an important variable in consumers' decision-making process. Let's see how the two systems stack up against one another in the hardware department.
Revel Systems POS Hardware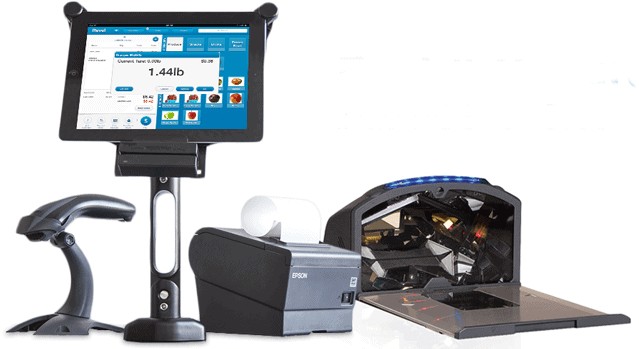 The Revel Systems website is confusing as it relates to POS hardware. The top of its hardware sales page reads: "Revel provides an easy, pre-configured package that's selected based on quality and reliability."
However, there are no packages to be found, only individual components. On top of that, none of the components has a price associated with it.
They sell multiple hardware components, from iPads and POS scales to caller ID devices and kitchen printers. But how they are sold is a mystery.
ShopKeep POS Hardware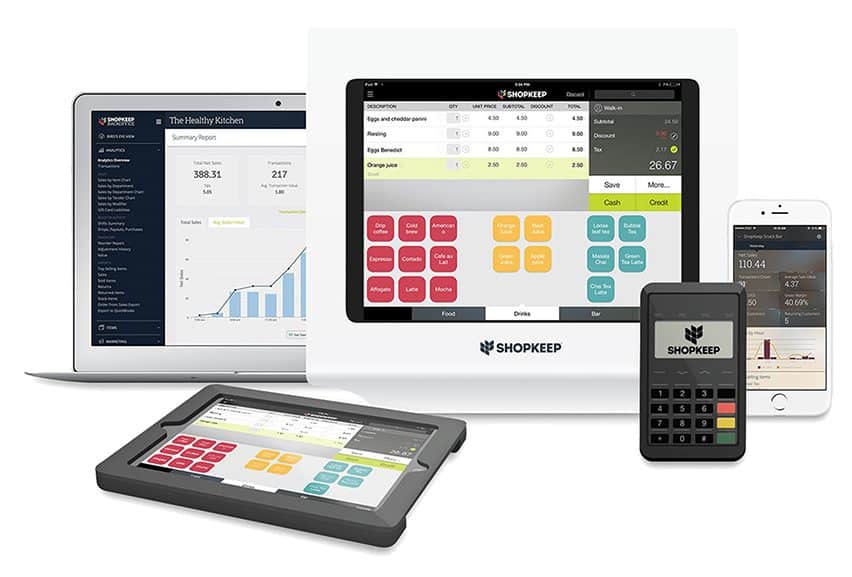 ShopKeep at least clarifies the individual components included in each of its hardware bundles. It sells bundles specially built for retail stores, restaurants, and quick service operations.
You also have the option to build your own custom package, but there's no way to know what your options are without calling the company.
Unfortunately, they don't list any pricing information either. Nor is there a way to find it other than contacting the company.
WINNER: There is no winner in this category. Both companies lose for lack of clarity and presenting confusing information around their POS hardware offerings.
Which System Is Right for You?
I think we can clearly see that ShopKeep is both a more popular system and a more reliable one at that. That doesn't mean it would best serve your unique business needs.
While ShopKeep was the clear winner of our various comparisons above, it didn't run Revel Systems into the ground. The latter held its own and only lost by a slim margin in most categories.
Plus, we've heard recent reports that Revel is in the midst of an initiative to improve various aspects of its offering.
If you run a small to mid-sized business, we would recommend ShopKeep over Revel Systems. However, ShopKeep isn't built to handle the needs of enterprise-level businesses. Revel Systems is, with some massive chain businesses such as Cinnabon and Goodwill as clients.
So, if you're looking for a system that can meet the needs of enterprise-level businesses, we'd recommend Revel Systems over ShopKeep.
Your decision will ultimately come down to determining which system meets your unique needs. And only you can decide that.
Reader Interactions