When you're just starting out building a restaurant or retail business, free software is certainly appealing. For point-of-sale (POS) software specifically, it's a no-brainer. Free POS software can help you bring in revenue without incurring additional expenses.
After an extensive Loyverse POS Review, we found that this system stands apart from other free platforms. This is largely due to its powerful free features, including point of sale functionality, CRM & loyalty programs, sales analytics & dashboards, table assignments, kitchen display, customer display, multiple payment processing options, and more.
For businesses who want to scale up, Loyverse POS continues to provide exceptional value, offering employee management for just $5 per month and advanced inventory for $25 per month.
Loyverse POS also includes integrations for accounting, eCommerce, marketing, and automation tools. There are a wide range of POS hardware options available from Loyverse, although they do not provide hardware bundles.
If you're a restaurant or small business who wants to maximize ROI, this platform will help you take orders faster, reduce order errors, and keep customers coming back for more. Read on to see whether Loyverse POS is the right fit for your restaurant or retail operation. 
Pros & Cons for Loyverse POS
PROs
Free POS software

Simple, easy-to-use, intuitive design 

Multi-store management

Easy to set up

Powerful restaurant tools (e.g. kitchen display, customer display)

iOS and Android compatible

Multiple credit card payment options
CONs
No integrations with delivery apps

Requires Internet connection for full functionality

No hardware bundles

Limited use case to small restaurants and stores

Limited integrations
Don't have time to read our full review?
Skip all the nitty-gritty details about this POS system. Easily customize a point-of-sale solution for your restaurant in just 60 seconds by
clicking here
. If you're not in a rush, read our comprehensive 5000+ word guide on the
top 20 restaurant POS systems
in the industry.
Pricing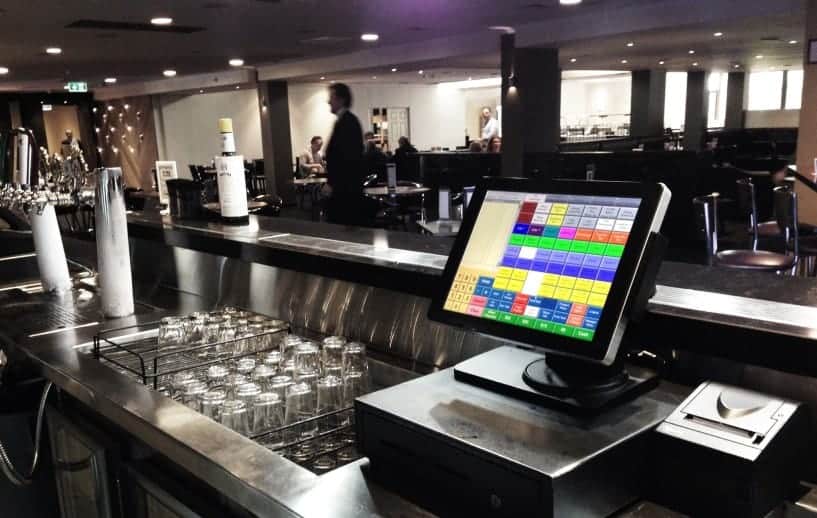 How much does Loyverse POS cost? You'll be thrilled to hear that it's a free POS system. Not "free but with limited features", but the platform's core features and functionality is 100% free.
Here is a breakdown of what the main features included in the free software:
Loyverse Point of Sale

: Manage multiple stores, inventory, loyalty program, and more

Loyverse Dashboard

: Instant access to your store's sales analytics and inventory

Loyverse Kitchen Display (KDS)

: Provide real-time updates to your kitchen staff so they never miss an order

Loyverse Customer Display (CDS)

: Display pricing information and real-time order updates to your customers
However, as you start to scale, Loyverse POS provides additional, more advanced features for a cost. For $5 per month, you can access their employee management features, where you can manage access rights, track time cards, view sales by employee, and more.
And if you really want to step it up, for $25 per month (per store), you can access Loyverse POS's advanced inventory features. You can create purchase orders, view inventory, valuation reports, and manage your stock. If you have more than three stores, they provide special pricing.
Loyverse POS offers a 14-day, no card required trial for their paid plans. So if you think you may be ready to step it up, give it a try and see if it will work for you. 
Demo Video
Key Features
Loyverse POS is a basic point of sale system with all of the core features your business needs to get started. Here are some of the features and functionality you can expect from the Loyverse POS free plan.
Point of Sale
Sell your goods directly from an iPhone, iPad, Android smartphone, or tablet. Provide both electronic and printed receives, and accept multiple payment methods.
Apply discounts, refunds, variants, and modifiers to each item or order. Reduce mistakes by tracking cash movement, allowing for easy barcode scanning, and integrated multi-store management. 
Inventory Management
Keep a close eye on the items and ingredients in your stockrooms, as well as their valuation. Loyverse POS allows for quick and easy import via CSV. Receive daily low-stock notifications to make necessary replacement orders.
Plan your purchases, export records to suppliers, track stock receipts, transfer orders and move stock between your stores. Easily increase and decrease stock levels for received items, damages, and loss. Print barcode labels to add items to sales, purchase orders, or inventory counts.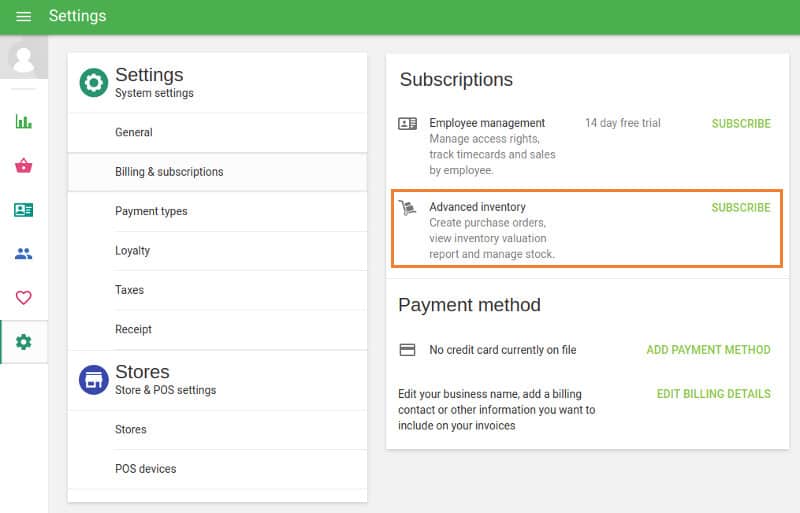 Employee Management
Track the metrics you need to know exactly how your employees are performing and make informed business decisions. You can look at important figures like sales by employee, workload per hour, or shift-end cash lack. Your employees can clock in and out of the system directly. With multi-level access, you can control which employees have access to which features, giving you maximum security and control. 
Sales Analytics & Dashboards
Track growth or decline to see how your sales are trending, and view receipt history to monitor each transaction. Determine your best-selling items to guide future stock or sales decisions. Save time when tax season rolls around by pulling tax reports in just a few clicks. All sales data is exportable so you can perform even more detailed analyses.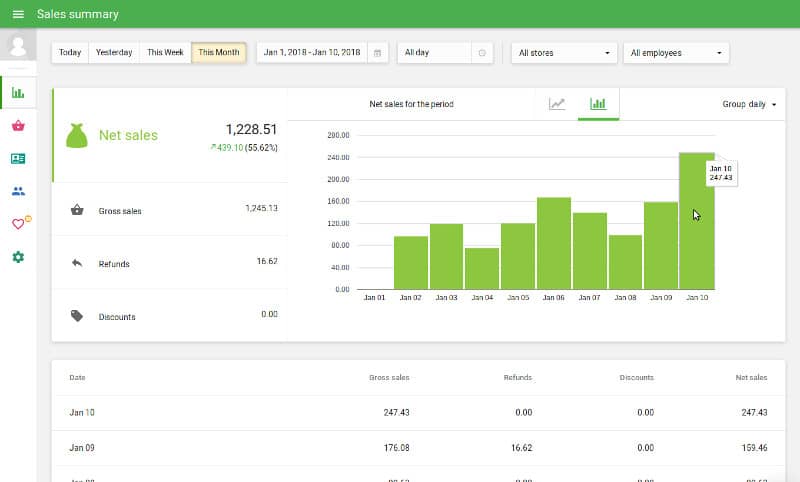 CRM & Loyalty Program
Identify your most loyal customers based on the number of visits and purchase amounts. From there, you can build a points reward program to motivate recurring purchase. Instantly identify customers with scannable loyalty cards, and print addresses on receipts to streamline delivery orders.
Restaurant & Bar Features
As a restaurant owner, there are a number of specific features that you'll need to keep the place running smoothly. Streamline the ordering process by quickly assigning names (Table 1, Table 2, etc.) to open tickets and indicate whether customers are dining in, taking out, or requesting delivery.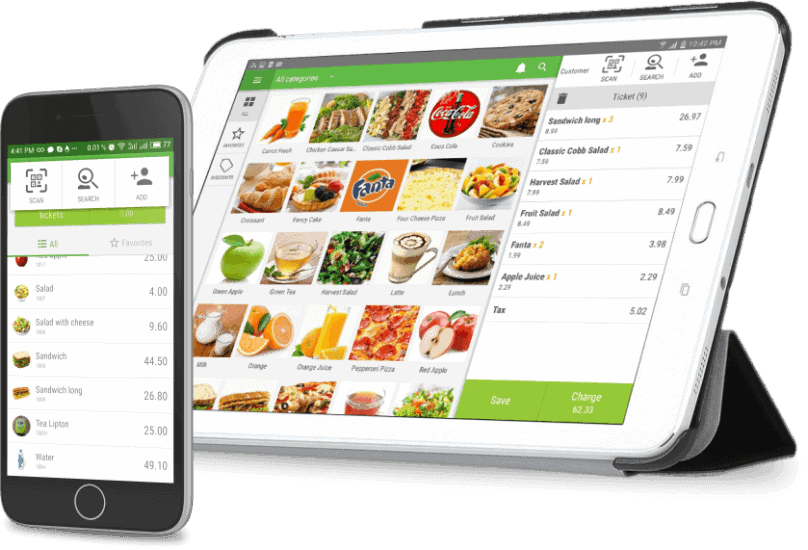 Kitchen Display Units
Get orders straight to the kitchen faster and with fewer errors. Your staff will be able to view items, quantities, modifiers, item and ticket comments on one screen. Alert your kitchen staff on wait times with intuitive, easy-to-read color and sound notifications. Mark and recall orders with a single touch. Best of all, you can set up these units in minutes. 
Customer Display Units
Maintain order transparency with customer display units, allowing customers to see and confirm order information before the final payment. Allow them to see their loyalty points accumulate in real time, and they can enter their email to get an e-receipt. And just like the Kitchen Display Units, you can set these up in minutes.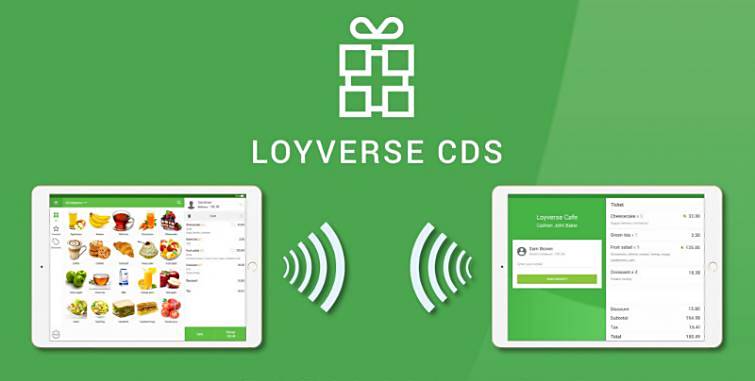 Industries Served
While Loyverse POS is a great starter system for all kinds of small businesses, the platform is best suited for restaurants. According to the website, these are the primary industries they serve:
Bars

Restaurants

Cafes

Retail

Boutique
It's important to note that while they advertise bars as an industry they serve, Loyverse POS lacks the more powerful features (e.g. ID verification, open tabs, etc.) that most bars require.
While retail and boutiques can get a lot of value out of the platform, especially the more advanced features like inventory management, the fact that Loyverse provides free Kitchen and Customer Display units makes them a uniquely beneficial choice for restaurants and food service businesses. 
Deployment Type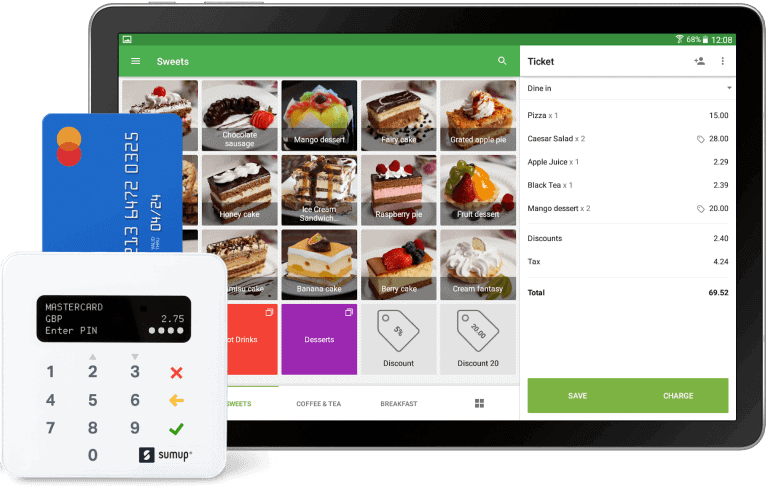 Loyverse is a free iOS or Android app that you download directly onto those devices. However, like many of the more robust competitors, Loyverse leverages a hybrid model: while the system is downloaded to your local devices, you can access all of your information in the cloud.
This means that whether you're in the store or restaurant, or at home, or even out and about, you'll be able to access the data you need, when you need it.
However, and this is a big catch, you must be connected to the internet in order to use the device. If you experience a Wi-Fi outage, your mobile devices will switch immediately to cellular data, which could incur unexpected costs.
Ease of Use 
Loyverse is designed with ease of use in mind. The system's UI is clean, intuitive, and has a modern feel. In fact, when you're using the system, it's hard to believe that it's free.
When you combine the UI with the powerful features that lie behind it, you'll be pleased with the value you get out of the product. Your employees will also find it easy to adopt and use.
However, since it is a free platform, Loyverse could be considered too easy to use. It lacks many of the advanced features that many stores and restaurants rely on to be successful. If more advanced is what you're looking for, you may be better served by one of Loyverse's alternatives.


Hardware
Loyverse is designed to operate entirely on iOS and Android devices. For example, users can scan barcodes using the camera on their mobile devices. They can also send electronic receipts, eliminating the need for a printer.
However, the platform integrates with a variety of external hardware as well, which Loyverse sells directly. Their offerings include:
POS printers

Mobile printers

Label printers

Barcode scanners

Cash drawers

Android POS terminals

Tablet stands

And more
Although Loyverse does not provide hardware bundles that come with a subscription, you do have the ability to purchase any of the items mentioned above directly from Loyverse. There are a variety of options available, which can be overwhelming for the new user.
However, if you have an idea of what you're looking for, there's a good chance you will be able to find it quickly and easily.
Integrations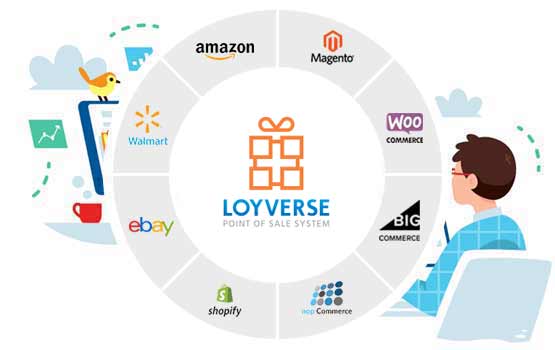 While Loyverse POS contains relatively basic features compared to the alternatives, it makes up for it with the ability to leverage a number of powerful integrations.
Loyverse POS's integrations work in two ways: the marketplace and the API. The App Marketplace provides direct, easy to setup integrations with the following tools:
Quickbooks

,

Xero

, and

Sage Accounting
WooCommerce

for direct integration with your eCommerce efforts

SyncApps

to connect with MailChimp and Constant Contact for marketing followup and automated product offers

Zoho Flow

and

Integromat

for additional automations to aid in your workflows
Additionally, your developers can create custom integrations using the Loyverse API. The API uses REST as its language, opening the door in terms of the enhancements you can make to the platform.
Credit Card Payment & Processing
One of the most positive aspects of Loyverse POS is that it does not restrict you to any one particular payment platform. No matter what you choose, you'll have the ability to accept all major debit & credit cards through EMV-certified terminals, as well as contactless payment methods.
Loyverse POS has a number of integrated payment partners to provide you with competitive rates, reliable equipment, and superb customer service. These partners include SumUp, iZettle, CardConnect, Yoco, ezetap, Tyro, SmartPay, PayGate, SoftBank, Coiney, APlus, Kicc, and Nice.
Loyverse POS will send the total amount of the purchase straight to the payment terminal, reducing double entry and potential errors. Plus, automatic reconciliation will save you time in the back office, and sales reports broken down by payment types can help you analyze your most popular forms of payment.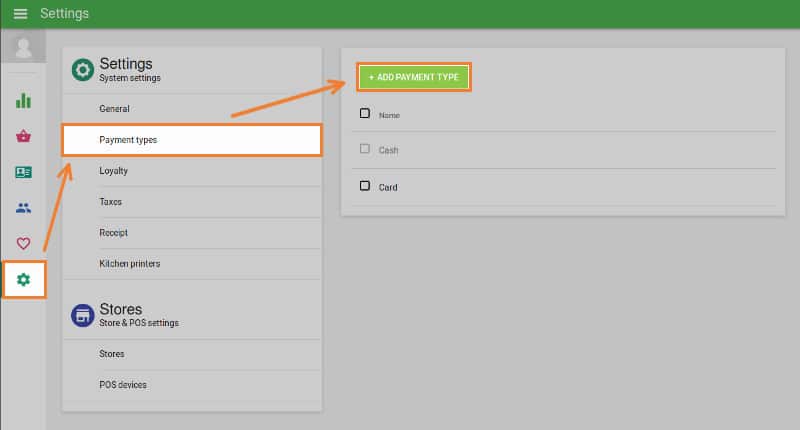 Customer Service & Support
Loyverse POS features a number of customer support options, including 24/7 live chat and a knowledgebase with over 100 articles, tutorials and video guides.
The Loyverse knowledgebase provides helpful information on a variety of topics, including how to get started with the platform, sales, items, advanced inventory, employees, customers, reports, settings, hardware, and payments.
And if there's a question there that you can't answer, you can head over to the Loyverse Community to glean knowledge from fellow Loyverse users. 
Loyverse POS Complaints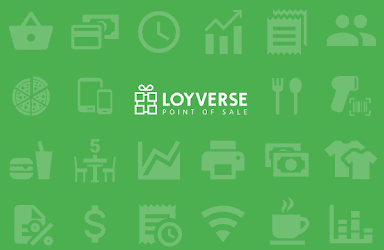 Loyverse POS receives generally positive online reviews. However, there are two common complaints: the product is too simple, and there are no hardware bundles available.
With regards to the simplicity of the product, it's important to remember that Loyverse POS is a free platform. Knowing that, it's important to set your expectations. You aren't investing in a system that's going to last for years and years. It's a great free POS platform that you can use until your business grows to the point where you need more features.
While the lack of hardware bundles can be annoying, Loyverse POS does provide a variety of options in terms of hardware. So you aren't missing out on capabilities, you just need to spend a little more time hunting down the right hardware for your business. Also, you won't receive special pricing for bundling items together.
Loyverse POS Alternatives
If you're still on the fence as to whether Loyverse is the right platform for your business, here are some other POS systems to consider. 
Square


Square makes it simple for small businesses to aggregate orders, manage staff, and keep a close eye on their inventory. With a streamlined workflow between the front and back of house, Square rivals many of the other restaurant POS systems out there.
The platform includes payment flexibility, staff management, strong inventory controls, and intuitive reporting. It also features powerful third-party integrations, a centralized dashboard, and a flat payment processing rate.
Lightspeed Restaurant


No matter the size or scope of your business, Lightspeed provides you with a "future-proof" solution. One of their distinguishing features is the ability to sync your POS with food delivery apps. You can also adapt your restaurant layout to changing requirements and regulations. These are only some of the features that Lightspeed Restaurant has to offer, making it an enticing alternative to restaurant owners. 
Toast


If you're looking for a POS system with no upfront costs or extra hardware, Toast could be a viable alternative to Loyverse. From real-time driver monitoring, streamlined communication with the kitchen display system, customer data capture for marketing purposes, fast payment processing, and much more, Toast offers you a wide range of features to improve your restaurant's operations.
Toast also provides a handheld mobile device for tableside orders, automatic modifiers, and instant notifications when the food is ready. Payroll and team management features help you to drive sales and boost your profits. Plus, you can keep your guests coming back for more with rewards programs. 
Future POS

Future POS provides restaurants and hospitality centers with powerful and intuitive point-of-sale software. It has all the features and functionality you would need to efficiently run your restaurant or bar operation.
If your business needs features like check-splitting and pre-authorized tabs, advanced security functions, multi-device back office, digital signage, powerful custom reports, or their proprietary POS hardware, consider whether this is a viable alternative for you. 
Revel Systems


Revel Systems is undeniably one of the most popular cloud-based iPad POS systems on the market, competing with point-of-sale giants like Square, Shopkeep, Lightspeed, and a few others. Designed specifically for traditional restaurants, QSR's, pizza parlors, and coffee shops, this POS system has the optimal software to deliver fast and secure transactions. By using this robust management platform, you can streamline tasks like inventory management and online ordering, in an instant.
Unlike some other restaurant POS systems or retail software, Revel offers the latest hardware, including attractive customer-facing displays or iPads for your servers (to cater to tableside ordering). What's more, according to user reviews, Revel's team has fantastic support and offers the quickest setup in the industry and relatively easy training.
Our Final Verdict
Loyverse POS is an easy to use app that transforms your handheld device into a fully functional sales and inventory management system.With its highly affordable pricing structure and fantastic customer service, small to medium-sized businesses will be hard-pressed to find a superior product for the same value.
If you are looking for other restaurant POS systems, or want to check out Loyverse's main competitor — Rezku POS.
Reader Interactions