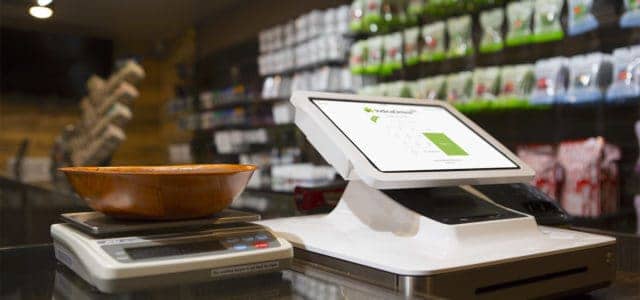 If you're running a dispensary that needs the right mix of features, look no further than IndicaOnline. The inventory and client management and various POS features make this system a powerful tool for this type of cannabis business.
Track just one store or multiple locations, and access all of the data in one place. Take a look at statistics like daily sales, number of customers walking through your doors, or track your inventory. Monitor staff activity in each one of your dispensary locations.
After an extensive review of IndicaOnline, we found our favorite feature to be the Instant Notifications. Get notified when customers request an item, new orders come in, stock is low, or when an order is delivered to a customer. By using the Smart Order Pricing feature budtenders can increase a flower's weight while keeping the price per unit. Such discounts allow employees to reconcile errors and avoid getting hefty fines for overselling.
With IndicaOnline, you'll be able to automatically verify clients by using third-party integrations. This way, you can save time and reduce errors.  The user-friendly dashboard will display the client's medical information and physician information (all which sync in real-time).
If you already have a POS system, IndicaOnline helps you transfer your existing client database for free. Need to add new client information? Simply swipe their ID or input the details manually.
Finally, Indica's POS helps you remain HIPPA compliant and can verify physician information. With complete client management, curbside pickup, and purchase limits, this POS system offers more features than a dispensary owner or employee can even use.
Let's take a look at this system's features, pricing plans, and how you can generate custom reports and send marketing promotions to clients with IndicaOnline. After all, keeping customers coming back is the ultimate goal.
IndicaOnline MMJ POS Review – Company Overview
Back in 2011, a small group of award-winning information technology professionals created the IndicaOnline POS and EMR platform. Based in Los Angeles, California, IndicaOnline is a recognized innovator in the rapidly growing cannabis technology space.
IndicaOnline has received rave reviews from all the major industry-related business journals. IndicaOnline has been a go-to choice for some of the most visible and well-known dispensary collectives.
Committed to bringing the cannabis industry out of the shadows, the team at IndicaOnline MMJ POS is leading a positive charge of legitimacy for technology providers in the cannabis industry.
IndicaOnline MMJ POS Solution for Dispensaries
Below are the high points of the features and capabilities of the IndicaOnline platform. You will be sure to see how they have built a must-have technology tool for retailers in the cannabis space.
Patient/Physician Verification and Regulatory Functionality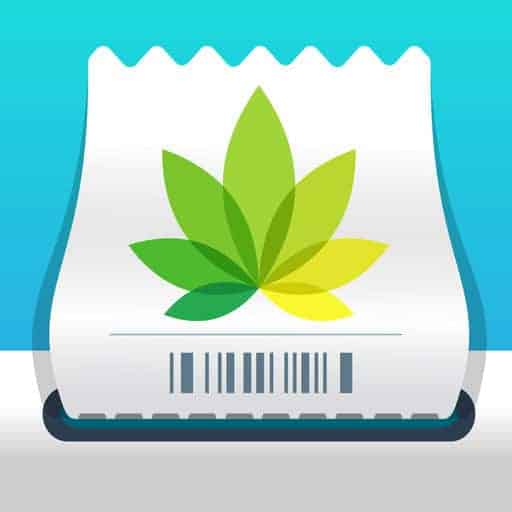 Patient Verification Is quick and easy using IndicaOnline. The system is integrated with all major online verification vendors. New patient records are added to your system automatically.
New patients can also create profiles in a few simple steps. Swiping a state-issued ID card will auto-complete all basic information. Wireless and mobile-enabled, IndicaOnline allows you to complete transactions from any location. Delivery and verification processes are always fast and secure.
Managing patients can be completed from any wi-fi connected device. IndicaOnline allows you to see a complete history of every interaction and transaction. Send emails and texts or create a customized loyalty program to increase sales and retain customers.
Physician Verification takes place seamlessly with IndicaOnline due to direct integration with state medical board databases. Updates happen in real-time so dispensaries are always dealing with the most up-to-date license status of any physician.
Fully Compliant Electronic Medical Records (EMR)
IndicaOnline is HIPAA Compliant. Exceeding all security standards for data transmission and security, the platform keeps your collective's data secure and in full compliance. IndicaOnline POS has put in place multiple redundancy measures to ensure 99.9% system uptime.
The entire EMR process on the IndicaOnline platform is paperless. This makes it simple for your staff and patients to complete all interactions with the least amount of hassle. As an organization, this assures you that no paperwork gets lost in the shuffle.
EMR functionality also includes charting and medication management capabilities. The system allows the creation of customized agreements and custom forms. All interactions are completed using state-of-the-art touchscreen technology.
Email Marketing, SMS, and eCommerce Capabilities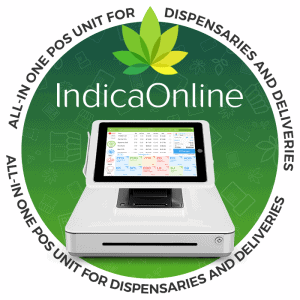 Marketing and promotion functions are built-in to IndicaOnline. They have made it easy for you to send bulk texts and emails that are personalized for your patients. Create targeted discounts catering to specific groups such as military, seniors, or social categories.
IndicaOnline makes it simple to publish your WordPress website as a fully functional online store. 24/7 access that is always updated will register new users and allow them to complete online transactions. Checkout is simple with delivery or store pickup options.
A detailed dashboard displays new orders and other activities. Text and email alerts will keep you up-to-date from anywhere and allow you to complete verification of new users and approve orders.
Integrations with Weedmaps and Potify
IndicaOnline is fully integrated with Weedmaps. This allows real-time updates about your collection and your inventory. This makes it easy for patients to find your locations and know if you have the product they need in stock.
Potify is also connected directly to IndicaOnline. New or existing customers can browse your menu, read reviews and place orders for delivery or pickup. These real-time integrations deliver the convenience your customers expect today.
Patient Delivery Tracking and Optimization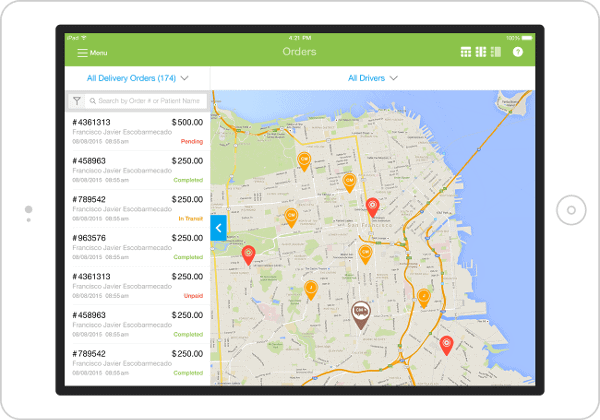 IndicaOnline includes a cloud-based delivery application that allows you to manage every element of the delivery process. Verification is paperless and customers can complete all necessary paperwork online. They can even track the status and history of their orders.
The delivery workflow is optimized with powerful driver and route management tools. IndicaOnline allows dispensaries to setup unlimited driver accounts. The app can create a delivery route that can be maximized for speed or distance.
Everything is Paperless in the Cloud
IndicaOnline makes it easy for you to always have access to all your information no matter where you are located. The dispensary business is heavily regulated and requires massive documentation. Putting it all in the cloud will give you peace of mind that it is safe and secure.
There is also a new offline sales mode available. This feature allows your associates to continue to serve customers in the event of Internet or power loss.  Once normal operations are restored, all activities are synced back into your IndicaOnline platform.
Complete Back Office and Inventory Functions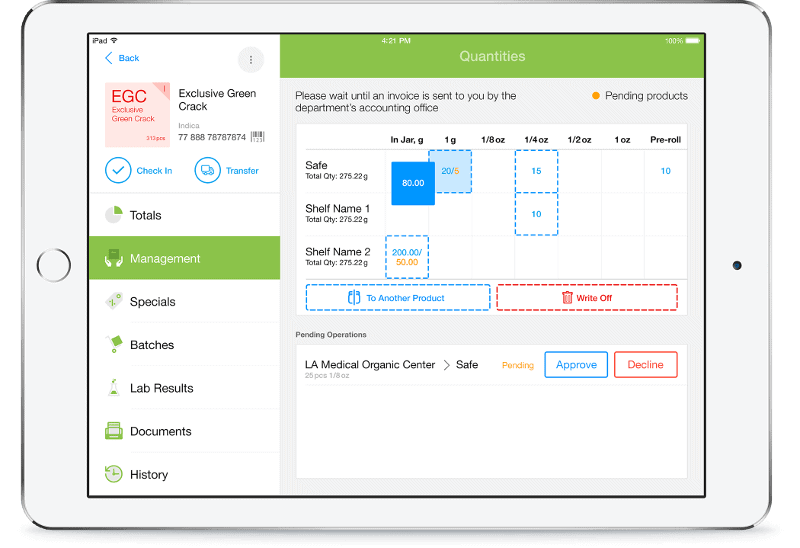 All of your patient, vendor, and employee data is controlled with customizable viewing and reports. Use all of this valuable data to create improvements in your business and target your best customers.
A powerful expense management system will allow you to stay on top of all accounts receivable/payable activities, manage vendors, and track other business expenses.
IndicaOnline uses barcode and RFID technology to track and manage every aspect of your inventory. Print customized barcodes that can be configured based on item or weight. Streamline inventory to maximize profits.
Managing your employees is completed using IndicaOnline's complete employee time and attendance system. View all data in real-time so you can optimize your payroll and shift coverage to meet customer demand.
An Emergency Exit Button also gives administrators the ability to lock-out the entire account if there is any risk of a security breach or irregular activity. Two-factor authorization measures can be used as well to add an additional layer of security to any log-in activities.
Other Features
DIspensaries deploying IndicaOnline for the first time can easily import their existing database in Excel or CSV format. A few simple steps and you will be up and running. IndicaOnline offers full customer support at no charge during this process.
Blacklisting problem customers is simple and straightforward with IndicaOnline. Unfortunately, sometimes there are those that steal, provide false documents, or are abusive to your staff or other patients. Share this information with other IndicaOnline dispensaries to weed out the bad customers for everyone.
24/7 Support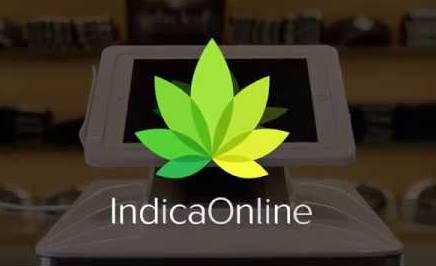 IndicaOnline uses an advanced ticketing system that allows clients to log issues any time of day.  In addition, live agents are available by phone between 7am to 9pm PDT. They also have an extensive library of support articles to address common questions.
Hardware Compatibility
IndicaOnline can be installed on any Mac or Windows computer and is compatible with iOS and Android mobile devices.
They recommend a complete unit from PayPoint that integrates a receipt printer, cash drawer, barcode scanner, and customer-facing display. Connect other devices such as a weighted scale via Bluetooth or additional ports.
Optional contactless payment options and EMV-enabled payments can be completed as well. All electronic transactions are PCI-compliant.
IndicaOnline MMJ POS Benefits
14-day free trial
Cloud-based solution
Digital TV menu
Display patient queue
Manage Deliver Couriers
Multi-Location Management
Marketing SMS/Email integrations
E-commerce Website Integration
Advanced Reporting
IndicaOnline MMJ POS Drawbacks
More expensive than non-cannabis industry POS systems
Requires a credit card registration for free trial access
The basic plan has limited functionality
IndicaOnline MMJ POS Pricing
Available in only 2 different tiers, all plans are month-to-month and can be paid annually for a discount.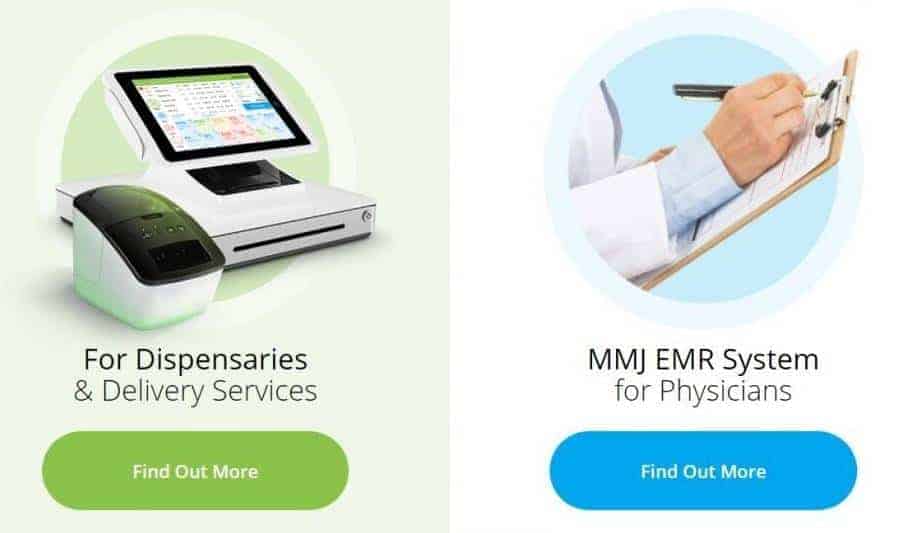 IndicaOnline Basic plan:  $249/mo paid annually.
POS licenses:  2
Staff Accounts:  10
Multilocation:  NO
Delivery Functions:  NO
IndicaOnline Elite plan:  $429/mo paid annually.
POS licenses:  5
Staff Accounts:  25
Multilocation:  YES
Delivery Functions:  YES
Delivery Couriers:  5
The elite plan includes all IndicaOnline MMJ functionalities. Enterprise customers can contact the vendor directly for inquiries.
Alternatives to IndicaOnline
Our Final Verdict
The IndicaOnline MMJ POS is one of the most complete cannabis-specific systems available to collectives and dispensaries today. Offering complete regulatory and compliance functionality, this system will allow a new operator to have confidence they are operating with the laws and regulations in their state.
Built by a team of experienced IT industry pros, IndicaOnline also provides all the POS benefits and features that traditional retailers have been utilizing for years. IndicaOnline will help your weed business capture more green!
Reader Interactions