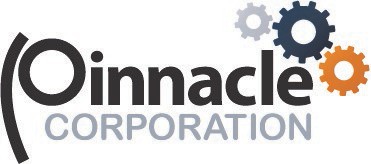 If you want a POS system that cares about your bottom line, consider Pinnacle POS. Having been designed for the petroleum and convenience store markets, the solution is highly secure and transactions are faster than some of its competitors.
After conducting market research, our review concludes that Pinnacle's point of sale system is highly advanced, as the POS separates the payments module from the core POS. This provides a secure payment gateway that supports payment processing across a number of payment solutions, all within the POS system. By using this technology, you can offer your customers payment flexibility that's unrivaled in the industry.
What's more, Pinnacle's point of sale supports more peripheral devices than any other POS provider. This includes printers, scanners, contactless payment terminals, and many more. Also, you can configure or update your POS system from any location in real-time.
Pinnacle is also very consumer-focused. Pinnacle's Loyalty program has a combination of features that will work for nearly every one of your customers. Take your marketing to a new level and keep your customers coming back by using a rewards or point system.
With instant rewards, pump authorization, pre-payment, and more, Pinnacle has more features than you can possibly use. And, with affordable payment processing costs (as low as 15 cents per transaction), this system cannot be beaten.
Let's take a look at the key features, pricing, and how this system can work for your business.
Pinnacle POS System Review – Company Overview
Founded in 1989, Pinnacle Software, Inc. was created with a focus on providing computer-based solutions to small and medium-sized retail ventures.
The Ft. Lauderdale based firm started out building applications and software.
They soon found their niche when they became the exclusive distributor of PosiTouch, a touchscreen restaurant POS system based in New England.
Effectively making Pinnacle the first POS supplier to sell computer systems to restaurants instead of cash registers. Soon employing the use of their first slogan, "We don't sell cash registers, we replace them."
Today, Pinnacle is out to serve others searching for opportunities to expand their business's potential. They want to understand what you're trying to accomplish in your business and then getting you the right tools to do that.
Top Features
Loss prevention via digital surveillance system, which ties directly into the POS system.
Tailored solutions to increase profitability by increasing productivity while lowering expenses and managing loss prevention.
Pinnacle's employees are former restaurant owners and managers with special insight into the unique demands placed on you and your team.
Continuous 24/7/365 support, including all major holidays.
Possible Drawbacks
Unlike competitors, Pinnacle's pricing is far from transparent. It takes quite a bit of digging around online to know where to start. You must contact them for quotes on everything from rolls of receipt paper to costs for hardware to monthly service fees. It can make for a timely part of the research process.
Pinnacle POS Software and Hardware Pricing
You won't find much about Pinnacle's pricing. Their clients are sworn to secrecy. They claim their quotes are based on volume, a business's size, and how long they've been in business.
Their process is pretty lengthy and involves:
Prospective clients getting in touch with them to schedule a meeting with a sales rep.
At that point, your business is evaluated from top to bottom and an action plan is put together.
The action plan includes the results of the evaluation and some pricing options.
Pricing options include quotes for payment processing services.
Quotes also provided for additional equipment and supplies like labels or receipt paper.
Processing Rates
It's not possible to predict with any accuracy what Pinnacle POS's payment processing fees will be for your business. Using known variables and data from the restaurant industry, you can expect your fees to range between 2 and 4% of your restaurant's total processing volume.
Volume is calculated using average ticket size and fees agreed upon that are outlined in a typical merchant processor's service agreement.
These estimates demonstrate what a typical restaurant could expect to pay in processing fees in a given year:

| Annual Processing Volume | Fee % | Annual Processing Fees |
| --- | --- | --- |
| $250,000 | 3.0% | $7,500 |
| $500,000 | 3.0% | $15,000 |
| $1,000,000 | 3.0% | $30,000 |
| $2,000,000 | 3.0% | $60,000 |
For more detailed fee information related to your business, please
contact
a Pinnacle POS representative.
Pinnacle POS System Requirements
System requirements aren't readily available. While their POS solutions are windows based, Pinnacle sells entire systems pre-loaded with their software, thus ensuring compatibility.
Pinnacle POS Features and Capabilities
POSitouch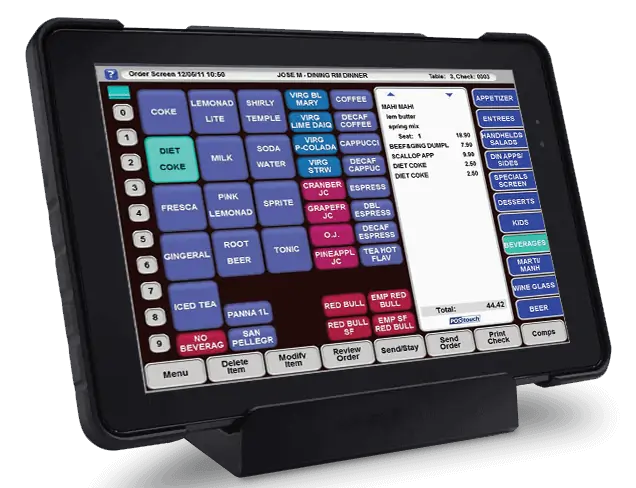 It's the most feature-rich POS system on the market. POSitouch is Windows-based and totally scalable for businesses of various sizes. Data can easily be incorporated into any database or warehousing solution. It boasts:
Accurate information on product movement and costs. Compare physical counts with POS usage to track variances and possible shrinkage.
Track items needed to make every item on your menu using a recipe bank.
With increased use of EMV cards, POSitouch offers a wireless device that's both server and customer-managed.
Calypso
Calypso increases profitability by smoothing out the order process. It consolidates tasks to boost customer satisfaction. It's great for speed and flexibility in order routing to kitchen and bar areas.
More offerings, like:
Ideal as quick service POS, sports bars point of sale, and nightclubs POS
Process payments and gift card transactions from PCI, PA-DSS compliant POS system.
Manage payroll, track tips and sales.
Protect your business with integrated DVS systems.
Available external storage for archiving.
Dinnerware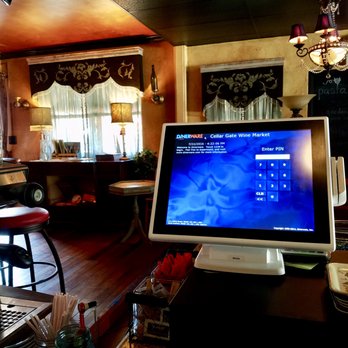 Dinnerware boasts uncompromising performance and true reliability using its .NET framework and Microsoft SQL Server. Uses a list view feature allowing servers to manage multiple tables and orders at once.
Other features include:
Access management functions from any terminal in the restaurant.
Quickly build, access, or change menu items using the intuitive system.
Assign special tasks like price changes, adding new menu items, or updating daily specials to only key members of management.
SkyTab
SkyTab is a handheld device with a user-friendly, touchscreen interface. It allows customers to pay their bill right at the table. The device comes equipped with a printer for receipts, which can also be sent out via email.
In addition, SkyTab:
Accepts EMV chip cards, NFC, and swiped card payments.
Split checks between members of a dining party and add tips.
Full order functionality, including reordering items right from the table.
Populated marketing database with customer emails.
Enabled with both Wi-Fi and 4G.
Integrations
Their open API allows you to shop around their Marketplace for time-saving apps for online ordering, table management, and increasing reservations designed to boost your bottom line.
They integrate with almost all kinds of software. Some include:
Integrated digital surveillance to help you decrease shrink with loss prevention
iControl Enterprise Management to centralize multiple locations
Online order entry
Gift card and loyalty programs
Northstar Recipe Viewer maintains all your proprietary recipes to ensure quality across all your locations
Lots of accounting interfaces
Credit card, gift card, and EMV processing
Customer Service and Support
Pinnacle POS's customer service and support infrastructure are unmatched. Clients have access to their helpdesk at all times by toll-free number. Tech support is extensive in what they can do to help.
Other support features include:
Create work orders
Access to remote support
An emergency line
Complete hurricane preparedness
A help video library
A complete resource center
Remote assistance with online desktop support is available. Aside from using online diagnostic tools, techs arrive in fully-loaded service vans carrying everything from tape and wires to entire hardware systems.
Our Final Verdict
Pinnacle offers Restaurant POS solutions for every type and every size restaurant. They boast 50,000+ brand new monthly installs and name massive chains like Dairy Queen, Cheesecake Factory, and Outback Steakhouse on their list of dedicated clients.
While the complete lack of information on things like pricing or hardware can be frustrating, it seems like they want their sales team to walk you through each and every step of the decision-making process. For some, this can prove overwhelming. Especially if you're someone who wants to take a more hands-on approach in the research process.
They more than make up for all the secrecy with their many integrations and extensive online support resources more than make up for it.
Whether you need a food truck POS or Fine Dinning POS, Pinnacle's got the right POS solution for your business.
Reader Interactions