Upserve is one of the best restaurant point of sale (POS) systems in the industry. With more than 6,000 business venues using the system, there is no denying it is one of the popular options too. It is offered as an iOS or Android-based POS software.
The solution features such capabilities as sales analytics, automated inventory manager, and an integrated payment processor. Based on research findings, about 90% of Americans are likely to checkout a restaurant first before eating there. You do not want them to see long lines or hear of long wait times, right?
To convey the right business image to your current and potential customers, you need a POS system that boosts efficiency, saves on time and ensures customer satisfaction. The Upserve restaurant point-of-sale system is one such solution.
Throughout this Upserve POS Review, you will learn why it is a preferred solution for thousands of bar, nightclub, restaurant, and café owners.
Upserve POS System Alternatives
| POS Name | Subscription Cost | Supported Mobile Platforms |
| --- | --- | --- |
| Upserve POS | Starting from $59.00/month | iOS and Android |
| OpenSimSim | Quote-Based | iOS and Android |
| Deputy POS | Starting from $2.50/month/user | iOS and Android |
| 7Shifts | Starting from $17.99/month | iOS and Android |
Upserve POS System Benefits
Supports different third-party hardware components, and accessories
Backed by reliable 24/7 customer support
The provider offers several dedicated training modes for the system
Packed with an assortment of industry-specific features and capabilities
Features a customizable user interface
Allows you to create optimized schedules
Comes as an all-in-one POS, restaurant management, and payment processing
Has been proven to boost sales by up to 30 percent
Allows you to conveniently manage the restaurant(s) from anywhere 24/7
Features a useful offline mode
Boasts of an assortment if Menu Intelligence Tools
Possible Drawbacks
With Upserve, you may experience occasional outages.
Upserve POS Pricing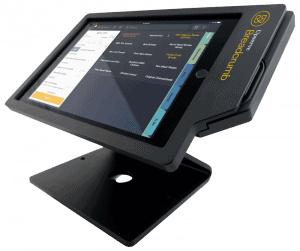 The provider will charge you an upfront quote-based price for its POS hardware. The software, on the other hand, is offered as a service (SaaS).
In this regard, you will be required to pay a monthly subscription cost for the software.
Despite being a feature-packed software solution, Upserve is one of the affordable restaurant T POS systems. The provider offers three main software subscription plans, as described below:
 Core Subscription Plan ($59/month)
This is the basic starter subscription plan offers by the provider. The plan offers a single POS terminal license and offers the features and capabilities you need to run and manage a small business.
Should you want to increase the number of POS terminals in your business, the provider will charge you $60 for each additional terminal license. This plan will offer you such capabilities as Includes Upserve HQ insights, Upserve Live mobile app, Upserve Workforce (employee management), and Upserve Marketing.
While on the core plan, the plan will charge you a payment processing fee of 2.49% plus $0.15 per transaction.
Upserve Pro Plan ($199/month)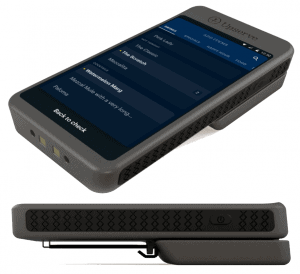 For the pro subscription plan, you will be required to pay $199/location per month. Each additional terminal license on this plan will be charged an additional $50/month.
This plan will offer you all the features and capabilities offered by the core plan, described above.
Additionally, it will also offer you native Online ordering, automated inventory management, menu optimization, customized loyalty programs, and server performance insights.
Pro Plus Subscription Plan
This plan will offer you a single terminal license at $359/month per location. Additional terminal licenses will b charged at $40/month each. This plan offers all the features and capabilities offered by the Pro plan described above.
In addition to those, the plan also offers custom reporting, a dedicated account manager, and data API capabilities.
Upserve POS Hardware and Operating System Requirements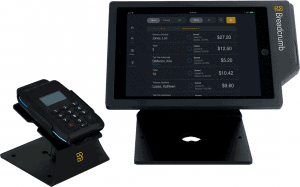 Upserve POS software is compatible with both Apple and Android devices. Back-office reporting is accessible through any device with an internet connection.
You may accessories your Upserve POS terminals with such hardware components as Meraki networking gear, Epson printer solutions, and the Upserve stand and Kitchen Display.
These may be purchased from the Upserve website. The provider also offers a fully integrated EMV solution. The EMV reader will operate on Bluetooth and works as an addition to your current terminal and card swiper.
Additionally, Upserve offers a purpose-built tableside ordering device (Upserve Tableside) which features a 5-inch screen and belt/apron clip. The portable, Android-powered device is comfortable to hold in one hand, allowing servers to take both orders and payments at the table.
Upserve POS System Key Features
Upserve is essentially an all-in-one restaurant POS and management solution. Designed to simplify operations, and boost profits, the solution includes payment processing, point of sale and valuable.
You will find this solution relatively easy to implement and use. Following installation, it will automate some key functions, saving you time, streamlining operations and boosting your margins. Here are some of the capabilities that make Upserve stand out from the other restaurant POS systems.
Restaurant Analytics
The Upserve restaurant point of sale system offers a complete suite of analytics and insights.
These will come in handy for managers and business owners who don't want to spend their day digging through spreadsheets.
In this regard, it will automatically analyze your restaurant data, allowing you to focus on other important management tasks.
This feature will help you connect the dots between all processes and get easily digestible insights into the business. With these analytics, you can easily spot new opportunities in your establishment.
These will, in turn, help you improve staff performance, predict which dish is going to be hot, and identify your VIPs. Rather than presenting you with one, detailed report, the reporting and analytic feature focuses on each process separately.
It will present you with reports and Analytics on: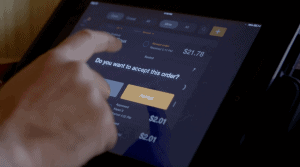 Many restaurants rely on multiple third-party online ordering systems which add hefty labor, hardware and commission costs that eventually affecting their bottom line.
Upserve Online Ordering is integrated with the Upserve Platform, so you avoid the costly hassles associated with having multiple ordering systems
The system will also generate daily digests as well as weekly or monthly reports and Analytics on the online ordering metrics.
In order to offer personalized products and services that will keep your customers coming back, you need to know each of them at a personal level. This solution allows you to create unique guest profiles, one for each guest.
The necessary information will be collected automatically at the checkout. The Upserve Guest Book collects useful data on each, allowing you to build deeper relationships every time they come into your restaurant. Servers can add notes and management can tag and segment guests into customized lists fora targeted marketing campaign
Front-of-House Management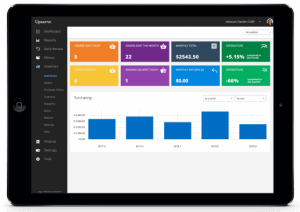 Present your servers with the various tools they need to take and manage orders more efficiently. With the Upserve POS terminal, servers can take orders tableside and send them automatically to the kitchen.
Servers can annotate order items to communicate with the kitchen or hold items to be sent to the kitchen later.
Additionally, servers will be able to process payments tableside, merge, transfer, and split checks, void or comp items, as well as pre-authorize bar tabs.
Checks can be signed on screen and you can customize where receipts and tickets will be printed. This often depends on the layout of your restaurant. To make things even easier, you may come up with a table map to match your restaurant. This map can be adjusted on-the-go to accommodate busier hours or large parties.
Customizable Menu Management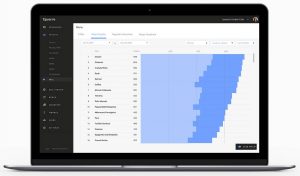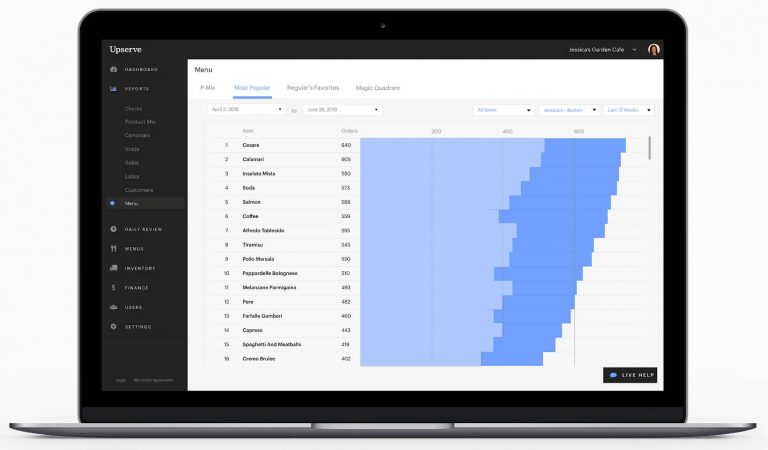 The Upserve POS register allows you to add and customize your menu items or even allow the servers to search by specific item or menu category.
After you have created your restaurant menu, the system will present you with the tools you need to modify and update it with ease.
With Upserve, you will have an easy time changing modifiers, inputting descriptions, or adding a new menu type. You will also be able to set up a menu inventory countdown, so servers will know when a particular item is sold out or unavailable.
Sold out items will be automatically added to an "86ed list" so everyone in the restaurant knows which items are or are not available for the guests.
Upserve POS Integrations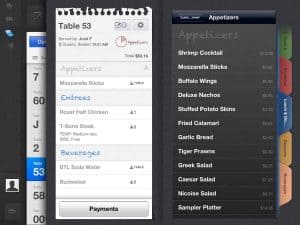 Despite having such a rich suite of industry-specific capabilities, Upserve allows you to integrate with a number of third-party services as well.
With this POS software, you will be able to integrate with a number of accounting, payroll, reporting, marketing, reservations, and gift card devices.
Additionally, the provider allows you to add the Advanced Inventory, an inventory management tool with functions like recipe costing, vendor management, and one-click purchasing.
Customer Support
To help you get started with your restaurant POS system, the provider offer dedicated onboarding support. A team of experts will provide on-site or online assistance setting up your menu and configuring your network and hardware.
Additionally, the three Upserve subscription plans feature a dedicated success manager, complimentary software updates, and 24/7 U.S.-based support via phone, chat, or email.
Our Final Verdict
With more than 6,000 businesses using the system, Upserve is one of the popular restaurant POS systems in the market. The system offers a unique blend of features and capabilities to suit different restaurant types and sizes.
You will find the solution relatively easy to set up and use. Upserve pricing for not depend on the number is users, making it easier and more affordable for you to scale its capabilities whenever you need to.
The following two tabs change content below.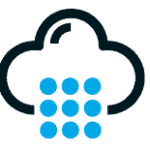 POS Quote Team
The staff at POSQuote.com is composed of industry professionals, experts, and current business owners. Through extensive research, we compile buyer's guides and review the best POS systems in the industry.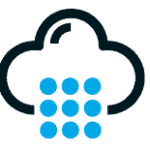 Latest posts by POS Quote Team (see all)
Reader Interactions