Aloha is essentially a point of sale system (POS) that is specifically designed to offer restaurants an all-in-one solution.
As you will come to learn, Aloha is much more than just a restaurant POS system, it offers the technology you need to run the entire business.
The product is packed with an array of features and capabilities that are suited for any food-serving establishment, including, cafes, fast-casual, full service, bars, and restaurants.
The innovative solution features some of the best hardware and software solutions for the hospitality industry.
With this solution, you will be able to process payments quickly, take and execute orders accurately as well as manage customers, inventory and employees.
No wonder Aloha is a preferred restaurant software solution for more than 75,000 restaurants today.
Throughout this guide, you will learn the various aspects that make Aloha one of the best restaurant POS systems.
Aloha POS System Review – Company Overview
Aloha is one of the award-winning software solutions by NCR—a renowned enterprise technology leader. Since its foundation in 1884, the company has been offering some of the best transaction solutions to power successful restaurant, banks, and retail businesses.
With its headquarters in Midtown Atlanta, GA, the company operates in more than 180 countries across the globe. Over the years, the provider has managed to develop some of the best cash register, self-checkout, and magnetic credit card solutions. The Aloha POS system by this provider is a revolutionary product, featuring all the must-have capabilities for running a restaurant.
Perfect Blend of Powerful Software Capabilities and Robust Hardware
While this is one of the most affordable restaurant POS systems in the industry, it is packed with an assortment of industry-specific capabilities. Having been designed for hospitality businesses, the cloud-based solution supports order taking, delivery, and operations management as well as payment processing functionality.
The provider also offers some of the best POS hardware solutions for bars and restaurants. As you will learn later in this review, the provider offers proprietary hardware for the Aloha POS software. Additionally, the system supports integration with some of the leading third-party services for enhanced functionality.
Aloha POS Benefits
Continually updates software features
Features a simple and sleek user interface
Equipped with powerful marketing tools
Automated ordering and inventory management
Superior delivery management capabilities
Generates a range of in-depth reports
Capable of processing payments offline
Automated purchase order generation
Possible Downsides
You may find the solution somewhat difficult to set up and operate. Again, some of its current users find the system relatively expensive, especially for small restaurants.
NCR Aloha Pricing
NCR does not display pricing details for the Aloha POS system for restaurants on its official website. Based on third-party sources and current users of the system, the pricing of the product is mainly based on your business requirements. The price you will end up paying for this solution will depend on several other things.
To begin with, the provider will charge you a monthly software subscription cost that is essentially based on the capabilities you need. Again, the provider will require you to pay for the hardware components you need. You also need to factor in the payment processing rate charged by the provider into the decision.
Aloha Hardware and System Requirements
As mentioned earlier in this review, NCR offers proprietary hardware for its POS software solutions, including Aloha. In this regard, thousands of restaurant owners have come to like the durable and robust hardware components offered by the provider.
For enhanced versatility and affordability, the provider offers several hardware bundles for the Aloha POS system. This being the case, you will have the opportunity to choose from the various options, including self-service Kiosk, handheld devices, countertop, and wall-mounted POS hardware bundles.
If this is your preferred POS system, these are some of Aloha hardware options you should consider:
1. NCR POS Terminals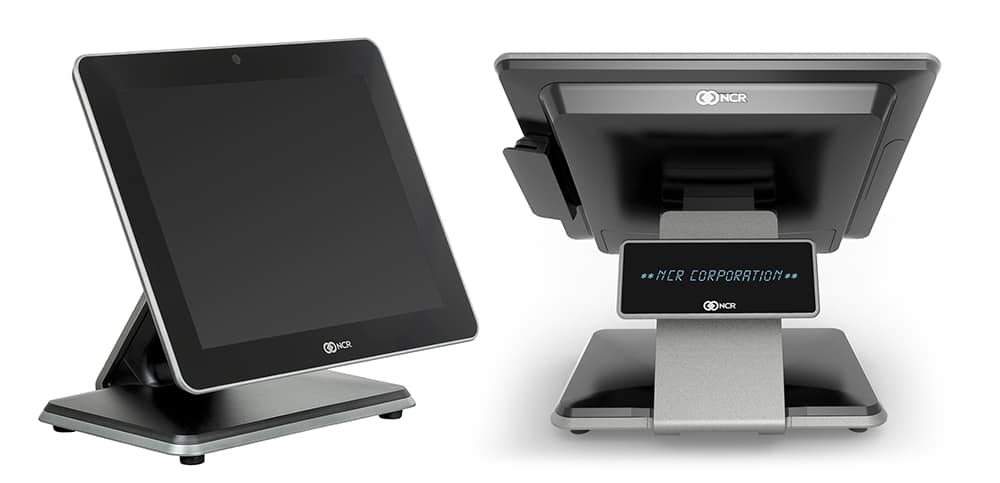 Unlike some of the leading restaurant POS systems, Aloha offers comprehensive POS terminal bundles to cater for different business sizes. The provider offers the XR7 as the fixed countertop POS terminal for this system. Again, the provider offers different screen sizes for the countertop POS station.
Regardless of the terminal option you choose, NCR allows you to connect a number of optional accessories. For instance, you may include adding a fingerprint reader, encrypted card reader, kitchen printers, cash drawers, and customer-facing displays to your NCR POS terminal.
These are the three main POS terminal bundles offered by this provider:
10″ POS terminals
For restaurant owners looking for small screen size, the provider offers the PX10 POS terminal. The unit features a sleek design and is fitted with a LED-backlit LCD screen to offer you full HD. The display has also been proven to deliver projected capacitive touch technology.
In order to achieve a fan-less design, the provider uses only solid-state components in this unit. As a result, you will have minimal moving parts that may break. This desktop POS station also allows you to connect a 7" display customer-facing display on its rear end.
12″ POS Terminals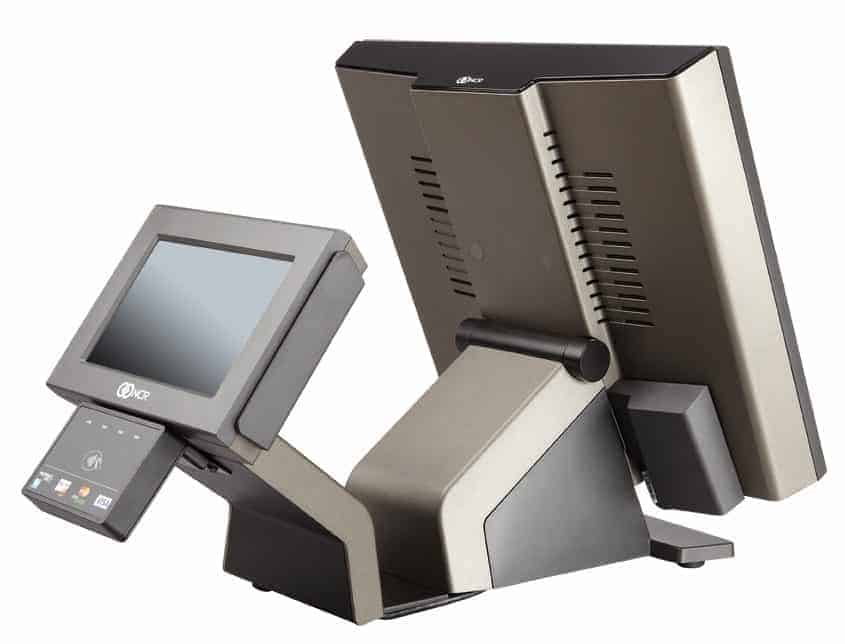 The P1235 POS Terminal features a larger display screen, is energy efficient and relatively faster. This station is one of the latest generation hardware solutions by NCR. As you can imagine, it is fitted with a 12" LED, 1024×768, color display.
The station also features a flat-front projected capacity touchscreen. This projected capacitive is known to support a fast touch interface as well as 10-point multi-touch capability.
15″ POS Terminals
If you would like to have a bigger screen on your POS system, you should consider getting the P1535, P1532 or XR7 terminal options by the provider. The three options are essentially designed for value-based, high-performance and mainstream operations.
As such, any of the options will offer you optimal uptime, reliability, and durability, even when used in harsh restaurant conditions.
2. NCR POS Servers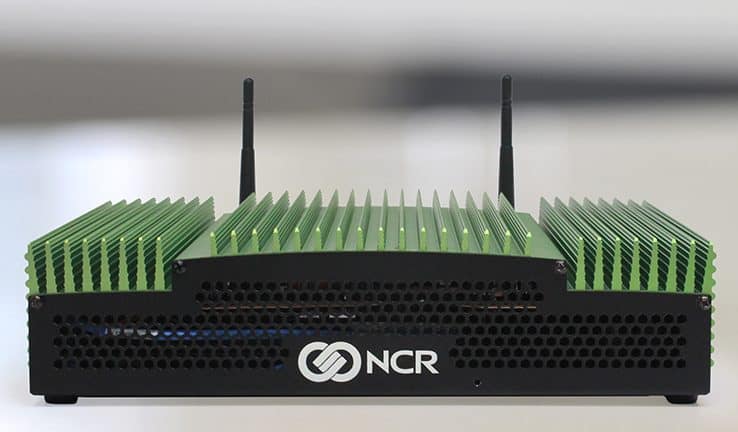 Whether you opt for the mobile hand-held or the stationery POS hardware options, you will need a restaurant POS server by NCR. In this case, the provider will allow you to choose between NCR N4000 and NCR S500 server options.
The NCR N4000 is a compact, solid-state, back of house site controller. The device is specifically designed to deliver best-in-class reliability. In order to reduce power consumption and boost performance, it is fitted with a heat-spreading passively cooled enclosure and SSD storage. It is also equipped with Intel® Coffee Lake chipset and an i5-8400 Hexa Core processor.
The NCR S500, on the other hand, delivers an industry-standard computing solution for file and site controllers. Employing a 14 nm manufacturing process, the device uses the latest micro-architecture by Intel. Additionally, it also applies multiple core and hyper-threading technology. This option is best suited for multi-tasking and multi-threaded applications.
3. NCR Mobile POS Hardware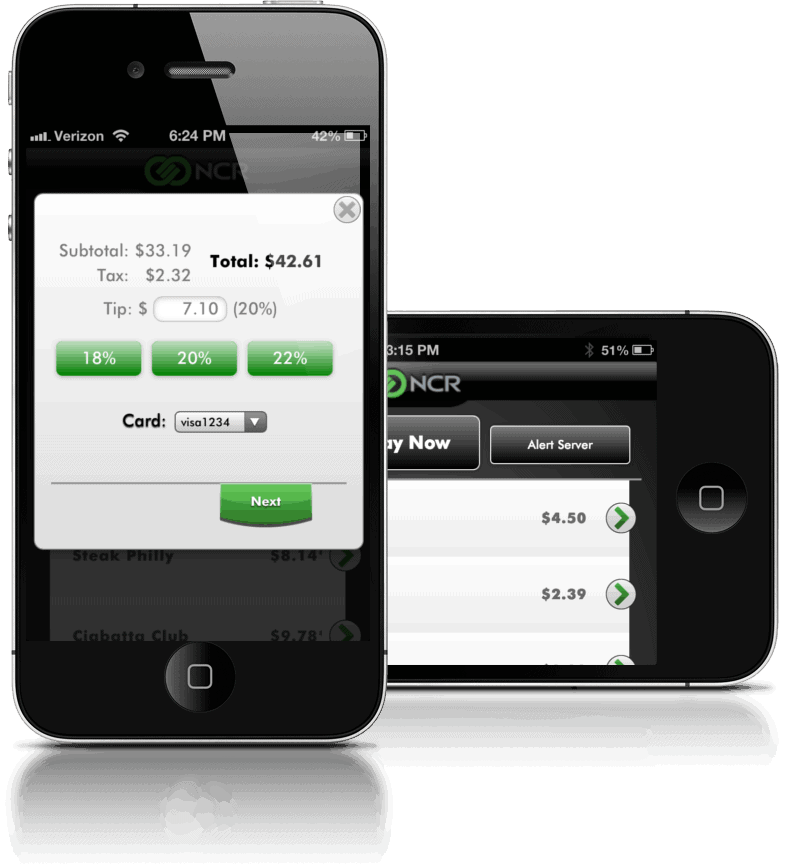 If you are looking forward to having mobile POS terminals in your restaurant, you should consider having the hand-held devices by this provider. In this case, NCR presents you with two main hardware options:
NCR Orderman7 POS
The Orderman mobile devices by this provider are built-for-purpose, hence suited for line bustling and tableside ordering restaurant needs. The device applies radiofrequency and is meant to work non-stop. You will also find the devices to be less prone to outside interferences.
NCR 7779 Tablet
This POS option comes in two main variants, 10" and 8" Windows tablet PCs. The two are offered alongside accessories through a partnership with Aava Mobile. Regardless of your preferred tablet, these solutions will offer you the flexibility and mobility you need to suit any restaurant operation.
NCR Aloha POS Features and Capabilities
Just as is the case with other POS software options by NCR, Aloha is equipped with almost all the features and capabilities you need in a restaurant. For instance, it is capable of splitting checks quickly, modifying order items and managing bar tabs more conveniently.
Again, the software features table and guest management capabilities and integrated alerts to let you know if guests on any of your tables have waited too beyond the quoted order wait time. The system will also offer you some of the best takeout and delivery through the Aloha Delivery Marketplace feature by the provider.
Discussed below are other features and capabilities that make Aloha one of the best restaurant POS systems.
Back Office Restaurant Tools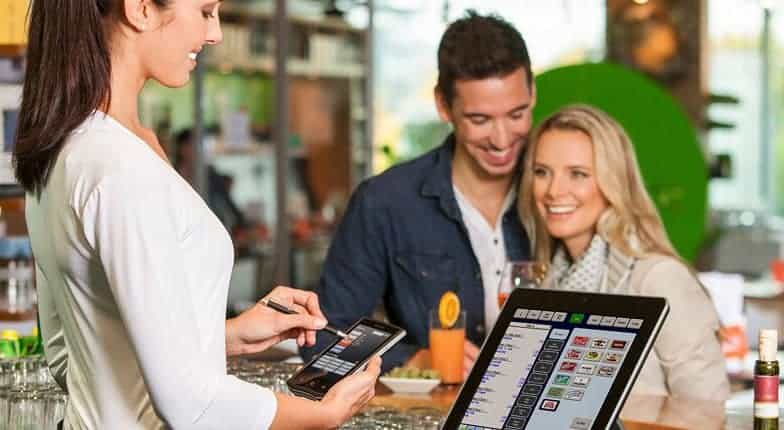 Just as is the case with other POS systems by the provider, Aloha comes with a complete set of Restaurant Back Office tools by NCR. As such, the system features all the important restaurant features and capabilities to help you run a successful business.
Ranging from inventory management and order to payroll, customer and employee management tools, the POS has everything you need. With such a system, you will be able t check labor costs by preventing unnecessary overtime costs.
The system is also equipped with powerful analytic tools to influence your decisions and allow for smarter purchasing. Other inventory management capabilities you will come to love on this system include:
Enterprise Labor & Inventory Management
This tool offers you measurable ROI as far as the inventory, cash reconciliation, labor control, food costing, and predation tasks are concerned. You will also find this software to be agonistic, allowing you to integrate your POS system with other vendors.
As such, the solution allows for seamless integration with invoicing and ordering services. Such a capability makes it possible for restaurant owners to forecast their needs as well as drive central kitchen production and prep. The feature will also streamline payroll and accounting information in the restaurant.
In this case, you will be able to use SQL data to feed data warehouse as well as align with other business data. The system allows you to access and compare at least 300 performance reports on the important business processes. The system Al's allows you to create and customize reports, stock levels, and employee schedules.
Employee Scheduling
This is a tool that is designed to help restaurant owners boost employee productivity whilst cutting on labor costs. To begin with, it will make it possible for you to create better employee schedules while considering such aspects as the weather, targeted labor percentage, and projected sales.
You will also be able to publish and notify your employees of changes in employee schedules via text, email or through the employee portal. For schedule enforcement, the system makes it easy for you to monitor early and late clock-ins and clock outs. The employees will also be able to message the managers, with regards to shift swaps.
Self-Ordering Kiosks
Allowing your customers to place orders and make payments on their own will cut costs, improve store revenue and customer satisfaction. During your peak hours, this software will ensure that you achieve optimal sales throughput.
Additionally, this will streamline operations and reduce confusion in you in front of the house. To allow for such, NCR offers a dynamic digital signature capability on the Aloha POS system. This signature will only be displayed once the customer's order is ready in the kitchen or ready for pickup. Other capabilities that make these Kiosks appealing to restaurant owners include:
Always "On" Mode
The Kiosks are designed to continue running even when your internet connection is interrupted. In this regard, it features a hybrid of on-site and cloud architecture that features on-site order injection.
The Kiosks will also integrate with NCR Kitchen Operations. This integration will allow for orders to be fired directly to the kitchen for preparation, right from the Kiosks. For easier management, the system incorporates color-coding to indicate where the order was placed.
Integrated Payment & Loyalty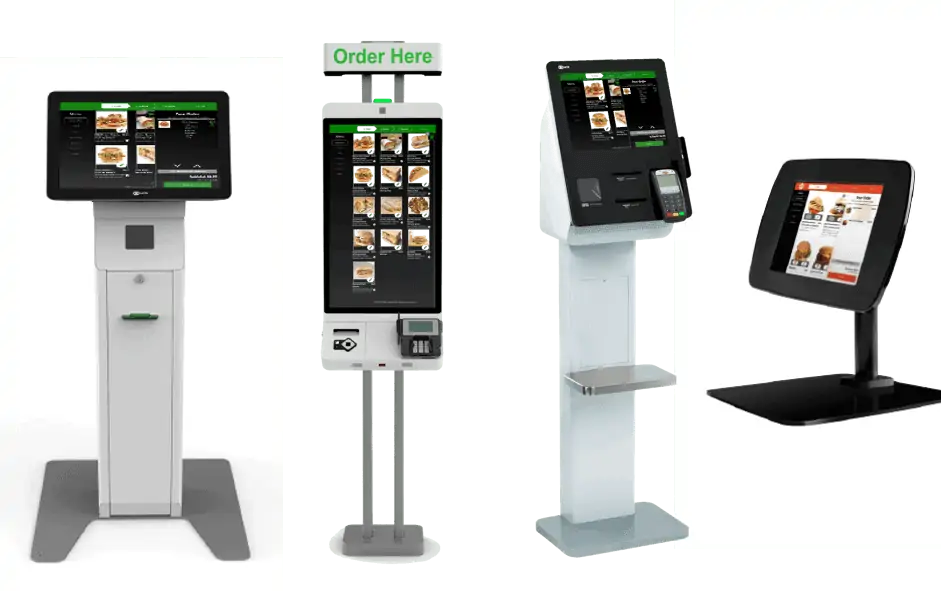 NCR self-service Kiosk is also capable of integrating with loyalty programs and payment solutions in your restaurant POS system. As such, your customers will be able to make payments, earn and redeem loyalty points right from the Kiosk.
The system features an onboard scanner for use with gift cards and loyalty coupons. It will also make it possible for you to integrate with mobile wallets as well as EMV-enabled card payments. It will also make it possible for the guests in your restaurant to join loyalty programs, accrue and earn points through a Kiosk.
Order Ready Updates
The system is capable of sending SMS messages to your customers, notifying g them when their orders are ready. It will also display order ready information on the digital signature screen of the POS system.
Integrating Kiosks to FOH and Kitchen technology in your restaurant will also give the guests real-time updates, regarding the status of their orders. The system also makes it easy for you to identify customers by name and allows you to personalize the customer experience.
Content Management
This feature allows restaurant owners to provide relevant content, through location-specific pricing, and more directly from the digital signature and Kiosks. The system also supports complex quick combos, specific instructions as well as item and modifier ordering capabilities.
The solution offers a common cloud-based menu configuration as well. Based on the items ordered by a guest, the system is also capable of prompting upsells.
Automated Marketing Integration
In addition to boosting customer loyalty, your preferred system should also help you attract new customers to the business. In this regard, NCR Aloha will equip you with all the tools you need to grow foot traffic, boost revenue and sales. For instance, it integrates your website to the POS system automatically.
With such a solution, you only need to add product information on either end and it will be reflected online and on-store simultaneously. Other marketing capabilities you will come to like about this solution include:
Automated Email Marketing
This feature allows you to send periodic marketing emails to your customers. In a bid to increase sales, the feature will send out emails on sale items, top sellers, new products and upcoming classes to your customers. If sent at the right time, such emails will encourage customers to buy from your restaurant.
Notifications
Again, timely notifications to the right customers at the right time have been proven to promote customer loyalty. With Rain's notifications, the system will automatically send reminders to your registrants reminding them of upcoming events in your business.
For instance, may be used to remind customers of upcoming classes they have registered or when it is time for maintenance. Automated service and class reminders will prevent no-show scenarios and boost revenue in the restaurant.
Automated Coupon Emails
Sending your customer coupons makes them feel valued by your business, hence more likely to shop from your store. This feature Will automatically analyze your customers' buying behavior to ascertain the right coupons to send to each one.
Again, the system supports birthday coupon, bounce back coupon and get 'em back coupon capabilities. Such tools will keep your customers coming back over and over again.
Kitchen Production System (KDS)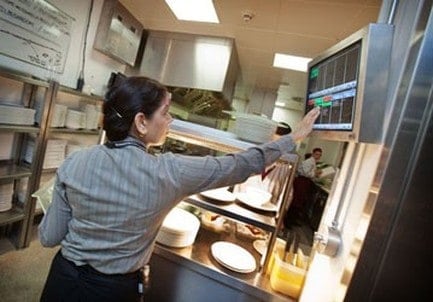 As a restaurant owner, you already know the need to send out high-quality and fresh food every time. With such an understanding, the KDS by NCR has already the tools you need to realize this. The system essentially offers your guests multiple ways to place their orders, but only one kitchen order flow.
The Aloha POS system features some of the best mobile apps, delivery and self-service capabilities in the hospitality industry. As such, you will be absent get each order right as well as send out good fast.  The KDS system by NCR is specifically designed to offer precision, faster order processing and reduced wait times.
Here are some of the tools you will come to like about this KDS solution by NCR:
Advanced Routing Rules
For enhanced efficiency and productivity in your restaurant, Aloha uses the same kitchen routine rules. This ensures all the orders placed in the restaurant are routed to the intended station in your kitchen, regardless of where they were placed.
The system will also allow you to route items by the terminal, video group or order mode. This allows for efficient ordering and order processing in your business, even during rush hours.
Anticipate Order Volume Spikes
Without proper planning beforehand, spikes in order numbers will put a strain on your restaurant resources and affect customer experience. With advanced analytic tools, the system will analyze your restaurant history and predict order volume spikes.
Additionally, it will also give you real-time visibility into the areas that need special attention in the kitchen. This will help you plan for spikes in order volume and deliver superior customer experience every time. It will also allow you to see where every order was placed as well as offer accurate quote times to your guests.
Customer Support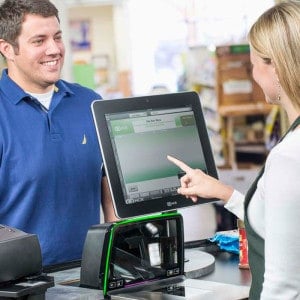 Get in touch with the experienced and professional customer support team at NCR anytime you need help with your Aloha POS system. The provider is renowned among restaurants and retail businesses owners for offering reliable and timely customer support. To contact them, you may use the toll-free numbers provided on the provider's website, depending on your area.
The in-house Help team is only available for 16 hours a day, between 8:00 am and 12:00 Am CST throughout the week. The team is made up of knowledgeable technicians and will help you with software troubleshooting, management reporting, and operations related problems.
You may also get in touch with the customer support team through email or by filling the contact us form on the official website.
Aloha POS Integrations
In addition to the feature-rich back office, marketing, and management suite, the Aloha restaurant POS system allows for integration with third-party services. In this case, the provider displays a list of more than 250 certified partners you may integrate into your POS system.
This is meant to cushion you from the costs and risk associated with third-party integrations. For instance, it will allow you to integrate to WooCommerce, Microsoft Dynamics GP and Zip schedules.
Aloha POS Alternatives
Our Final Verdict
In order to thrive in the competitive hospitality industry, you need to outshine your competition and meet your customers' needs. As you can attest, this is relatively hard to achieve as the business grows and during rush hours.
The Aloha POS system for restaurants will equip you with the right tools for speedy checkouts, accurate ordering, streamlined operations, and enhanced productivity.
Ranging from secure payments and mobile POS to advanced reporting and management capability, Aloha restaurant POS will revolutionize your business.
The following two tabs change content below.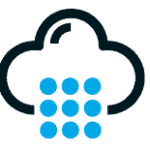 POS Quote Team
The staff at POSQuote.com is composed of industry professionals, experts, and current business owners. Through extensive research, we compile buyer's guides and review the best POS systems in the industry.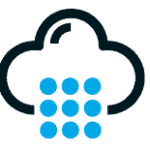 Latest posts by POS Quote Team (see all)
Reader Interactions