Running a restaurant is unpredictable. Having the right tools means the difference between profit and loss. Every aspect of the business must work in unison to keep the momentum going.
That necessitates a robust point of sale system that can combine the front and back-of-house data for a singular view.
Lavu is a POS system that optimizes the customer experience with real-time management opportunities. Read our review of Lavu POS to discover more about their features and pricing.
Who's Lavu POS?
Lavu is no stranger to restaurants. Launched in 2010, the New Mexico-based point of sales software was specifically developed for the foodservice industry.
Their mission is to empower restaurants to do more of what they love. A self-proclaimed "Wild West Spirit" they pride themselves on breaking the mold.
The story behind the brand name is endearing. It comes from the founder's infant son who was trying to say 'love you' daddy.
That phrase evolved into "Lavu" which now makes up a global enterprise, spreading the joy of a child in three international offices.
Lavu focuses on doing business in the palm of your hand. That means mobility. According to their site, the Lavu solution is the world's leading mobile POS system for restaurants and bars.
Lavu had the first iPad POS system in the iOS app store and is now used by thousands of restaurants in over 80 countries. The program has 300+ features supported by an intuitive, cloud-based management system.
Here's a detailed overview of what you can expect from the platform:
Lavu POS Benefits
Custom POS solutions by restaurant type
Centralized data storage
Employee scheduling and management
Menu and layout customization
Cloud-based capabilities
Large selection of POS hardware
Automated inventory management
24/7 US-based customer support
Robust kitchen management solution
Flexible pricing plans with room for growth
Empower customers through self-service
Large selection of 3rd-party integrations
Real-time alerts and notifications
Detailed sales, inventory, and labor reporting
Possible Drawbacks
Lavu POS is only compatible with Apple iOS. The system will not function on Android technology.
Additionally, the Lavu pricing structure could use a little more transparency. You can purchase your product through third-party resellers which are similar to independent sales organizations. These organizations have a reputation for hidden costs and fees. If you can, it's best to buy all Lavu products directly from the brand itself.
Lavu POS Pricing
The Lavu pricing plan is a lot simpler than most of their competition. Flexible plans can be tailored to precise needs for restaurants small and large. They offer 0% financing and can help to evaluate which of the three plans may work best for your business.
These three pricing tiers are:
Single Lavu Terminal – $69/ month, billed annually
Multiple-Terminal Plans – pricing varies based on size
Enterprise Plans – intended for multi-location and multi-national establishments
The only plan attached to an actual price is the basic single terminal. Anything else will require a quote that is established from individual business needs. Lavu offers a 14-day free trial and you can also schedule a demo.
All pricing plans include 300+ features like:
Menu and layout customization
Inventory management
24/7 US-based customer support
Real-time and in-depth reporting
Lavu Pilot for mobile management
Cost-saving technology for both FOH and BOH
It should be noted that there are many other features Lavu offers for an additional price. This includes programs like Lavu To Go, Kitchen Display Systems, digital menu boards, loyalty programs, etc. It's always best to contact a sales rep for exact pricing when planning a budget.
Lavu POS System Requirements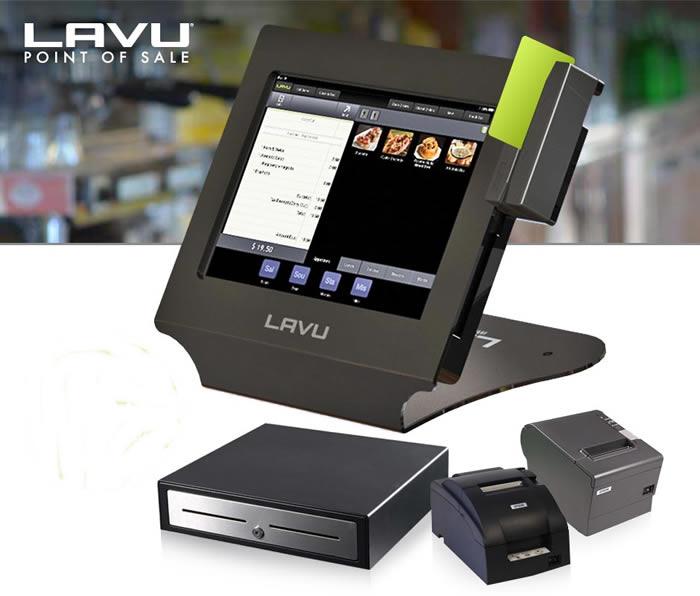 The Lavu POS system was the first to ever function on iOS technology. The Lavu shop is full of every type of hardware a restaurant would need for an extensive and all-inclusive POS network.
Some items include:
POS terminals
Barcode scanners
Cash drawers
Credit card readers
Printers
RFID equipment
Networking (router, switch, access point)
Starter kits (iPad, cash drawer, card reader, printer)
Lavu even offers a "Paper & Ribbon Club" so you never have to worry about ordering receipt paper again. A case is automatically shipped to the restaurant on a pre-set frequency.
Lavu Kitchen Display System (KDS)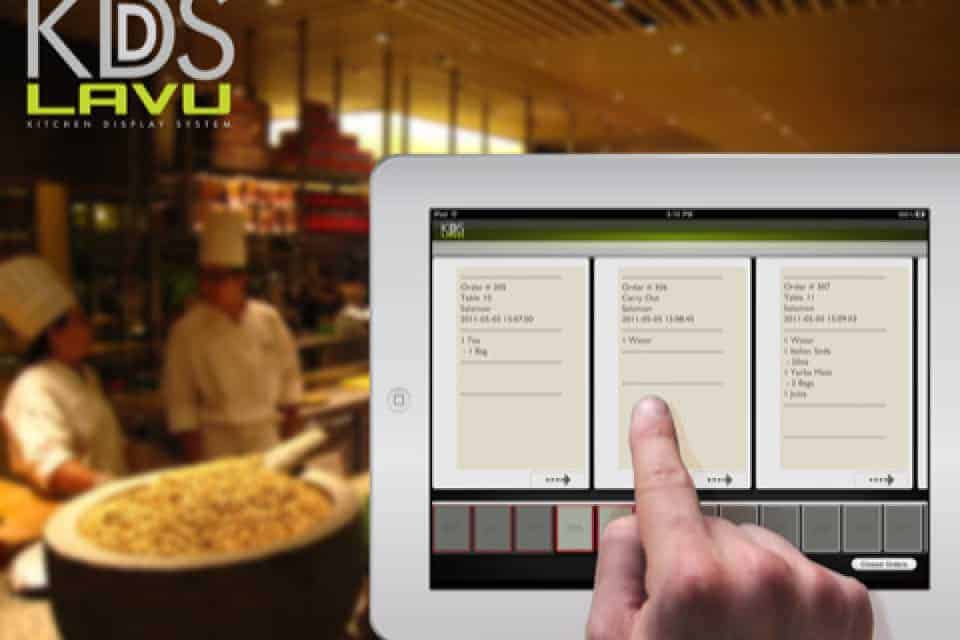 Lavu has designed hardware to specifically function in the back-of-house. Whether you're a bar or a full-service restaurant, the digital display serves as a central hub for communication in the kitchen. The interface is customizable with various display options. There are visual indicators for updated or deleted items and a timer for all orders.
Lavu also offers the Epson high-resolution kitchen display system. It's a feature-rich hardware and software solution that can be pre-configured when you place your order. Lavu has certified Epson's multi-station KDS as an ideal controller solution. It allows for easier scalability with customizable display options. Epson KDS is fully integrated with Lavu POS software.
Lavu Kiosk
If your restaurant can support a system where customers help themselves, then the Lavu Kiosk is a great solution. It expedites the guest experience by putting the control back in their hands. It empowers guests and increases table turns while driving revenue.
This works particularly well in quick-service and casual dining restaurants where people are demanding a fast and seamless experience. Customers ring in, pay for, and send through their own orders. The kiosks can help provide benefits like:
Higher check averages
Increased sales
Enhanced engagement
Improved customer satisfaction
Increased efficiency
Reduced labor costs
Less liability
Lavu is one of the only restaurant POS systems to offer software that integrates with a self-service kiosk. The interface is responsive, intuitive, and as easy to use as an iPad. Together with in-person and online ordering, these kiosks give customers an omnichannel experience that covers all the bases.
The self-service kiosks align perfectly with restaurants that have multiple locations with different menu items. The interface is customizable and will alert customers with important info while ordering. People will be impressed to see nutritional data pop up, along with things like allergen info and vegan options.
The Lavu kiosk is PCI compliant. This means that customer information is always secure, and payments are encrypted. The hardware will accept swiped, chipped, and tapped payments while protecting all data.
Lavu Digital Menu Board
Control your visual menu straight from the Lavu POS app. Stay up to date with the latest restaurant technology using digital signage. The Lavu digital menu boards help to showcase and maintain a brand presence.
You can instantly add new products and change pricing based on inventory and business. Play engaging videos while highlighting new products and specials. You can also set the menus to change automatically based on specific dates and times. Don't worry about announcing lunch or happy hour. The menu boards will change when scheduled.
The Lavu menu boards are feature-rich and highly interactive. This includes:
Web-based with mobile management
Easy to edit and schedule
Rotate daily menus based on time
Hundreds of free templates
Options for video backgrounds
Work offline anywhere
Advertise promotions and special offers
The digital menu boards may have more up-front costs, but they save money in the long run. There's no longer a need to waste labor on cleaning and replacing paper menus. If an item is 86'd, it can be removed immediately to avoid confusion.
This type of hardware makes it easy for a restaurant to express their brand voice and adapt to the daily workflow. It opens an instant line of communication between the BOH and dining customers.
Lavu POS Features and Capabilities
Lavu was the first on the scene for restaurant POS systems and their extensive list of features is proof of that. The platform has developed and evolved to suit a variety of restaurant environments. It's divided into several different types of restaurants depending on set-up and needs.
This POS can be customized for the following businesses:
Bar
Ice Cream Shop
Food Truck
Winery (competing with WineDirect POS)
Restaurant
Coffee Shop
Brewery
Pizza Shop
Although most features are available to any style of restaurant, there are specific features developed solely for a certain type. For example, the pizza creator allows you to build a virtual pizza on any Lavu POS device. This, of course, is not something that would likely be relevant to an ice cream shop.
Front of House
The Lavu front-of-house (FOH) features are designed to keep lines flowing and tables turning. Managing what goes on in front of the restaurant is critical. There are no second impressions when it comes to diners. You need the right tools to hook them the moment they walk in.
Customization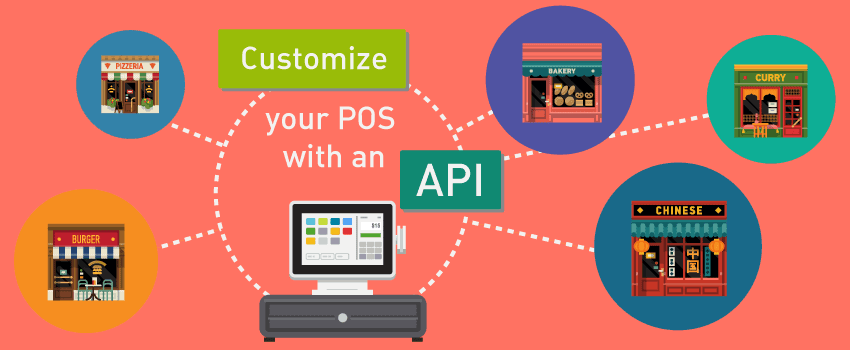 The Lavu interface has total layout customization. You can configure the dashboard to reflect table arrangement for any occasion. Staff can easily keep track of open orders, tables, and payment status.
There is also total menu customization. Modifiers (both forced and optional) ensure that the right questions are asked for every menu item. This includes things like food temps, condiments, and sides. This cuts back on server training as they no longer have to learn every detail before hitting the floor.
Ordering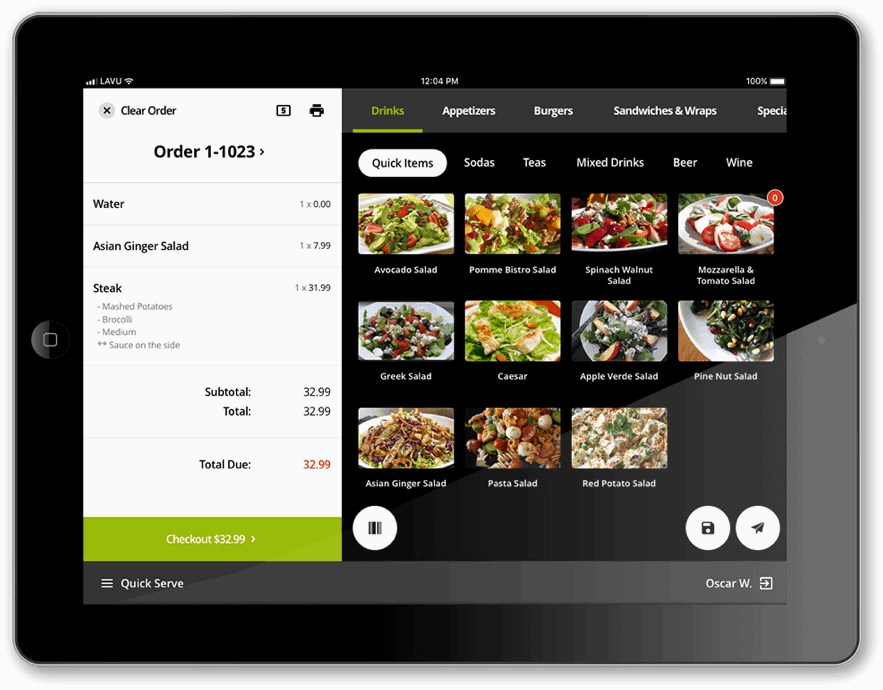 Real-time data makes ordering quicker and more efficient. If something is running low or "86'd," it will show on the dashboard. The hottest dishes can be placed front and center to push certain items or remind staff of specials. Instant notifications make upselling easier and lead to higher check averages.
If food orders need to be placed at different times, the "Hold & Fire" feature will assign individual items to be processed separately. The order status monitor will always display exactly where an order is in terms of being processed (preparing or ready).
Management
A unique feature of the Lavu POS system is tab preauthorization. Customers can pay for their drinks at the beginning of the night to prevent any lost or forgotten cards. The "Happy Hour" feature can also be set to apply automatic discounts during certain timeframes.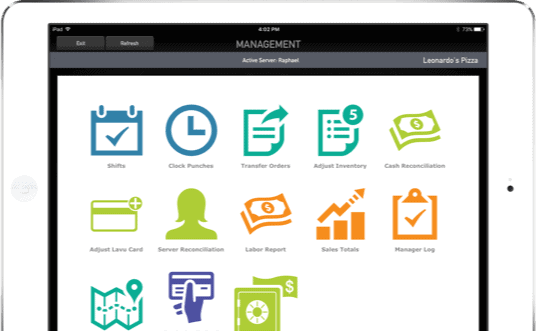 The Lavu "Combo Builder" allows restaurant owners to combine existing menu items and group them for more efficient operations. For example: a burger, fries, and soda.
The feature enables:
Individual components to go to different printers. The drinks to the bar and the food to the kitchen.
Using Hold & Fire, each component can be sent to the kitchen separately or at the same time.
The ability to create a combo with the need for modifiers.
Allows for flexible pricing. It can be applied to individual items or the whole combo.
The dual cash drawer is a part of the Lavu system that helps to manage security at the POS terminal. Two cash drawers are attached to one station and printer, but each drawer is assigned to a single server. This allows supervisors to hold staff members accountable for their own till. When they sign in for their shift, they will be automatically connected to a drawer.
A manager can override any drawer using their pin. You can also run detailed terminal usage and cash drawer reports to gauge activity and performance.
Back of House
Similar to Microworks POS, Lavu was also developed with the BOH in mind. Improve communications and kitchen efficiency with lightning-speed order management. Orders are accurate and customers get their meals quickly. All Lavu mobile devices on the floor can network with the custom Lavu system in the kitchen.
Lavu KDS
Lavu Kitchen Display Systems (KDS) are large-screen monitors with a fast-navigation bump bar. It's designed to help a kitchen operate at the highest level of efficiency.
Features of the KDS include:
Real-time ordering
iPad-based with touchscreen capabilities
Order timer
Instant FOH and BOH communication
Paid/unpaid identifiers
Customizable interface with several display options
Immediate reporting on order and item time
The Lavu Epson display is one step up. The system is designed to handle multiple stations and print kitchen tickets. Items are still displayed digitally on the KDS for easy visibility and management.
Control Panel
Lavu's control panel is an intuitive, all-inclusive dashboard that facilitates daily operations in a single space. A clean and modern interface means fewer clicks to get more things done. Interactions are faster, more efficient, and produce valuable results. This allows a business to dedicate more time to growth and expansion. Control panel features include:
Open API that integrates with Quickbooks for in-depth reporting
Shift scheduling and trading
Daily staff management (clocking in/out)
Detailed reporting from labor to sales
Set restrictions and access levels
Price adjustments
Multiple location integration
Inventory tracking including monitoring stock
Customer database with order history and contact info
Global outreach with options for 26 different languages
Cross-currency conversions
Versions in English and Spanish
For pizza shops, the control panel even includes a pizza builder to streamline ordering. The intent of the control panel is to minimize the number of screens opened to get something done. This means faster performance and efficient real-time management.
Inventory Management
The more you can control food costs, the greater the profit margins. Lavu inventory management allows you to actively watch food costs, the items that are selling (or not selling), and the total value of goods held in inventory. The system allows for:
Link inventory and menu items, including modifiers
Instant notification to servers when items are low or 86'd
Warehouse and commissary fulfillment and integration
Transfer items to a different location based on the immediate need
Simplify vendor relations and purchase order processing
Real-time alerts on stock levels
Cut back on wasteful spending
The Lavu solution is designed to notice an inventory issue before you do. It consistently monitors stock and addresses problems as soon as necessary.
Mobility
Lavu Pilot is an app that lets you manage a restaurant on-the-go. Check up on business anytime, from anywhere, and see real-time operations as they happen.
Whether it's one store or multiple locations, the Pilot app means you can consistently track things like:
Labor summaries by hourly costs and sales percentage
Hours by employee and class
Hourly and total sales, average sales
Payment type
Taxes, voids, and discounts
The ten top-selling items (by sales, quantity, item, category)
Track trends with optional year-on-year comparisons
You only need one sign-on for multiple locations. The dashboard gives you a quick peek at:
Guest count
Gross sales
Total orders
Average order
You can zoom in on details by the current day, last day, week, month, or year. Receive aggregated reports for multiple establishments and manage everything remotely from a smartphone or tablet.
Lavu To Go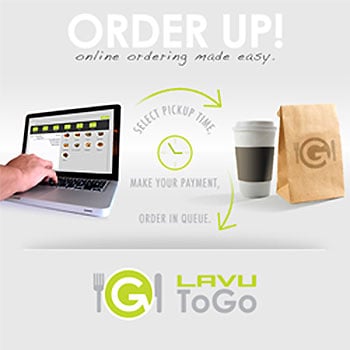 If you're trying to increase food sales, enable your customers to order online with Lavu To Go. It integrates effortlessly with your website and POS system. It helps to drive sales and increase ROI.
Simple and convenient, customers can use the feature to order quickly and efficiently without picking up the phone. The order is immediately transmitted to your POS system and then onto the kitchen (through proper prompts).
Lavu To Go helps to maintain customer relationships. The system features:
Customer Profiles
Upselling suggestions
Nutritional information
Custom modifiers
Track online sales
Performance comparisons
Low-cost management
Lavu To Go means you don't need to spend extra money building an e-commerce site just for people to order online. It also means all systems are actively talking to each other.
There is no disconnect when someone calls in an order. There is no extra step to enter it into the POS system.
Security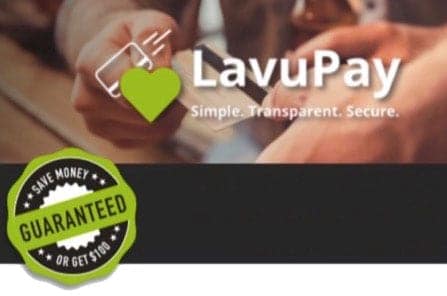 LavuPay is an all-in-one solution for your payment processing needs. It's your responsibility as a merchant to protect consumer data. It works seamlessly with Lavu POS software and provides end-to-end protection for all transactions.
Lavu will show you exactly how much money you can save if you email them your last three months of processing statements. The setup is simple and easy with transparent pricing.
LavuPay provides the lowest processing rates in the industry with flexible terms and no surprise fees. They offer 24/7 in-house customer support with no additional training required.
nstallation will not interrupt workflow and you will be up and running in two days or less.
Integrations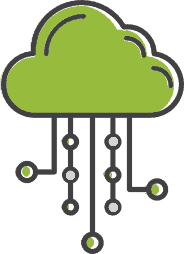 Lavu provides seamless integrations between your POS and third-party software. They offer a list of key integrations to keep your business running smoothly. From accounting to customer relationship management, Lavu enables a business to keep legacy systems without having to pay for costly upgrades.
PayPal
Lavu has also teamed up with PayPal to offer restauranteurs more features to restructure their business. They currently provide a free trial with no contracts and penalty-free cancellation. Setup is easy and only requires you to create a PayPal business account in your Admin Control Panel.
PayPal integrations make a restaurant EMV compliant with the PayPal chip reader. This allows for contactless payment through apps like Apple Pay and Samsung Pay. It comes free with the program and can also run a regular credit card with a magnetic strip.
Additional Features
Naming every feature Lavu POS has to offer would take all day. Some other features that can greatly benefit a business include:
Green functionality. Eliminate waste with emailed receipts and Lavu's KDS networking system.
Lavu Gift and Loyalty Program. A flexible and intuitive program that draws new people in and rewards your dedicated customer base.
24/7 US-based customer support. Experts can walk you through setting up.
Top-level security. Tokenization, end-to-end encryption, and EMV chip technology.
Partnership with industry leaders. Various platforms like payment processing, hardware, networking, and services.
Lavu is a pioneer in the restaurant POS space, so they've had a little bit of time to figure it out. Don't be overwhelmed by so many features. Their quality customer support and sales teams will ensure a custom solution that works best for your brand.
Lavu POS Alternatives
Our Final Verdict
As technology in the restaurant industry continues to evolve, there will be more and more POS systems to choose from.
The tool you select should optimize daily operations while simplifying the process. Training should be uncomplicated, and changes handled quickly.
The restaurant business is fast-paced and stops for nothing. Having a robust POS solution simplifies the ordering process and increases sales.
It prompts shy servers to upsell. It gets food out of the kitchen faster. It fills reservations in your book. Most importantly, it puts the joy back in running a restaurant.
You'll have much more time to focus on growth and building your business. Leave the rest to smart technology.
The following two tabs change content below.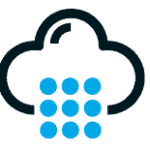 The staff at POSQuote.com is composed of industry professionals, experts, and current business owners. Through extensive research, we compile buyer's guides and review the best POS systems in the industry.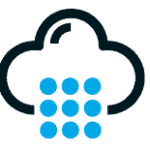 Latest posts by POS Quote Team (see all)
Reader Interactions