Square the preferred choice for point of sale system (POS) for more than 2 million retail and restaurant businesses across the globe.
The software by this provider is easy to set up and use. Again, it features intuitive payment and order flow that allow for fast processing of transactions.
The software is also packed with an assortment of other capabilities you will find highly beneficial in your business. For instance, it has powerful analytic tools to give you a deeper understanding of the entire business.
Such analytic capabilities will also ensure that you always have what the customers want in stock. The software will also save you time on back-office tasks as well as boost customer loyalty in the business.
Discussed below are several other things that make Square one of the best POS systems for retail stores and restaurants.
Square POS System Review – Company Overview
Headquartered in San Francisco, CA, Square Inc. is one of the leading providers of innovative POS software and hardware solutions.
During its debut in 2009, Square founders mainly wanted to aggregate mobile payments and merchant services into a single, easy to use platform.
Currently, millions of businesses are using solutions by the provider to accept credit cards, obtain financing as well as track their inventories and sales.
As you may be aware, the square is a huge success, having developed some of the best POS, business management, marketing, and analytic tools for retailers and restaurant owners alike.
Affordable, Yet Beneficial Hardware and Software Solutions
In addition to affordable software and hardware kits, the provider charges one of the lowest payment processing rates in the industry. With this solution, you will be able to process payments right from your merchant tablet, phone or on the Square stationery POS station.
While most business owners are conversant with Square retail POS software, the provider also offers Square POS for restaurants. This is arguably one of the best software solutions in the hospitality industry today. Both software solutions support multiple payment options, including cash, credit card, and gift card payments.
With both solutions, you will be able to carry out such tasks as tracking invoices and inventory, email receipts, and administer refunds. The systems will also help you monitor sales data in your store as well as access several other reports in real-time. Throughout this Square POS review, you will learn why Square is one of the best POS hardware and software providers.
Square POS Benefits
The basic version does not require monthly subscription fees
Offers predictable flat-rate pricing
Suited for low-volume merchants
Free online store management tools
All-in-one POS and payment processing platform
Relatively easy to set up and use
Available for Canadian merchants as well
Possible Drawbacks
The POS system by this provider is not suited for high-risk industries. You may also encounter stability issues with this POS system. Other than that, Square offers great value for money, especially for small and medium-sized businesses.
Square POS Pricing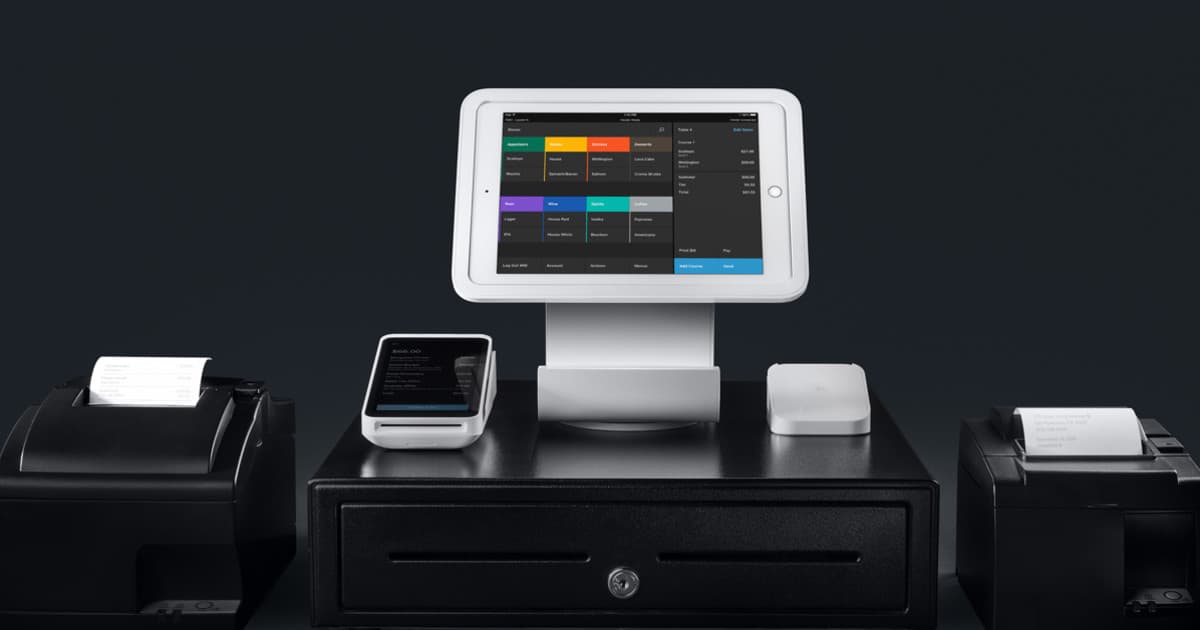 As compared to some of the best retail POS providers, Square features simple and straightforward pricing for its products.
The provider essentially charges an upfront cost for its hardware and software solutions. Based on the type and size of your business, the provider will offer you the best suited and affordable hardware kit.
This has been helping business owners to save a considerable amount6 of money on hardware purchase. For instance, pricing for Square Register Bundle starts at $999 while the mobile Square Terminal solution will cost you $399.
For contactless and chip payments, you may opt for the Square Stand bundle by the provider, which requires an upfront payment of $199.
Again, the provider may also allow you to pay this upfront cost in smaller monthly installments. For advanced POS functionality, the provider allows you to integrate the system with additional hardware and POS apps, all of which come at different prices.
Upgrading your Square account will give you access to such software-based tools as:
Invoices – for simple invoices, the provider will charge you 2.9% + 30¢ per invoice. Invoices that are paid with card on file, on the other hand, are charged at 3.5% + 15¢ per invoice.
Team Management – for this functionality, you will be required to pay $35/month per location. This cost includes an assigned team member.
Transaction Processing – Transactions that are processed on other sales platforms may attract different rates from in-store payments with Square payments. In this regard, you will be charged 3.5% + 15¢ for every payment processed through a virtual terminal, 2.9% + 30¢ per payment. Client payments for appointments will be charged at 2.9% + 30¢ per payment while online payments will be charged 2.9% + 30¢ per transaction.
Additional Apps Cost
The basic Square POS system may lack some of the important capabilities you need in your business. However, the provider allows you to integrate an array of software-based apps for enhanced functionality. Most of these integrations by the provider come at an additional cost.
For instance, you will be required to pay $45/month to get loyalty program capabilities and $9/month for Payroll tools. Email marketing capabilities by Square will cost you $15 a month while the Appointments integration is priced at $30/month.
Square POS Plans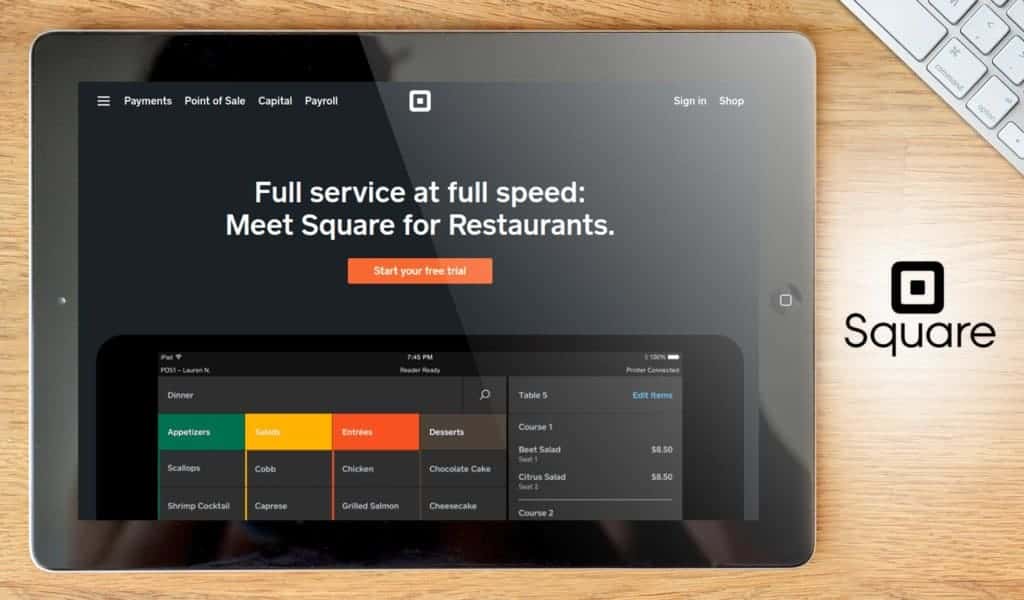 While Square Point of Sale software comes free of charge, Square for Retail and Square for Restaurants solutions require monthly subscription payments.
In both cases, the pricing is based on the number of devices running the Square POS App in every location as well as the number of active locations.
If Square is your preferred POS system for retail or restaurant business, these are the two main software pricing plans you should consider:
Square for Retail ($60/month)
To get this version of the software, you will be required to pay $60/month per location, billed on the first of every month. With this plan, the provider will offer the first device free of charge for each of your locations.
However, additional devices by the provider will incur an additional cost. In this case, you will be required to pay an additional $20/month per location for every additional device.
Square for Restaurant POS ($60/month)
This is POS software that is specifically developed for businesses in the hospitality industry. As such, it features an array of industry-specific features and capabilities by the provider. If this is your preferred Square POS system, you should expect to pay $60/month per location.
Just as is the case with the Square pricing plan mentioned above, you will incur additional costs for additional devices with Square for Restaurants. In this case, each additional device will cost you $40/month per location.
With this plan, you should expect to get such capabilities as table management, sales tracking and reporting, mobile payments, dispute management, online tracking, and PCI compliance. The solution also features staff permissions, Fraud prevention, and 24/7 free technical support.
Square Payment Processing Rate
In addition to POS software and hardware, the provider also offers integrated payment processing for in-store and online transactions.  With Square POS for Retail stores, you will be charged 2.5% + $0.10 per transaction for Inserted Chip, Swiped Magstripe Card, Prepaid gift card and Contactless (NFC) payments.
Card-on-File, Virtual Terminal, and Keyed-in transactions will be charged at 3.5% + 15¢ while invoices and online transactions will attract a rate of 2.9% + 30¢ per transaction. With the Square Restaurant POS system, you should expect to pay upwards of 2.6% + 10¢ per transaction.
If you process more than $250,000 in credit card sales, you should contact the provider for a better quote-based rate.
Square POS Hardware and System Requirements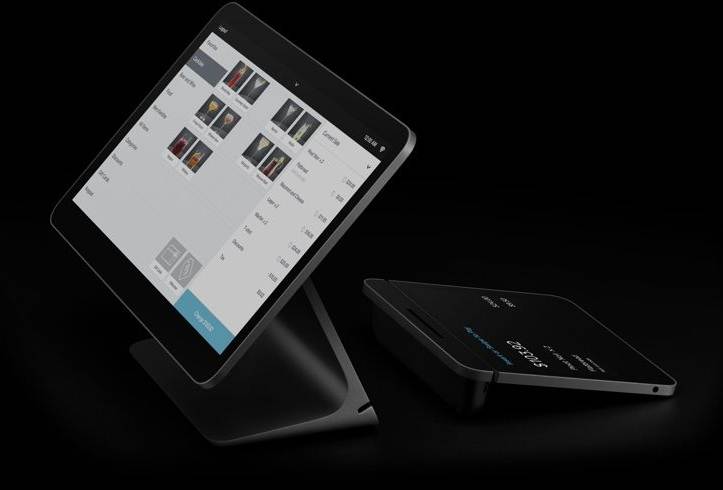 The Square POS App runs on devices with iOS 9.0 or later. For some card readers by the provider, you will need to have a device that runs on 9.1 or later. The basic Lightning magstripe reader, on the other hand, can only run on devices with iOS 10.0.2.
This being the case, the solution has been proven to be compatible with most iPads, iPhones, and iPod Touch devices. However, some of the additional POS hardware accessories by Square, such as receipt printers, may only be used with a complete countertop POS setup. The provider offers a range of propriety hardware kits and accessories.
Square POS Kits
To help you save money on hardware purchase and offer optimal POS performance, the provider offers several POS bundles. Each of the hardware bundles by this provider comes complete with Square hardware, a receipt printer and a cash drawer. Some of the hardware kits offered by this provider include:
Square Register Kit (Starting from $999)
This bundle comprises of powerful hardware components that will make it possible for you to start selling your products and services right out of the box. The bundle is essentially an all-in-one POS system that is designed for enhanced performance and seamless operation. The setup comes with two display screens, yours and a customer display screen
With this system, you will be able to process all forms of payment, including all major cards at an affordable processing rate. Additionally, ye system supports magstripe, EMV chip, and contactless (NFC) payments. The basic Square Register Kit includes Square Register, power adapter and cable, customer display, customer display cable, and accessory hub.
The bundle also includes mounting cleat and plate as well as the mounting toolkit.
Square Stand Bundle ($199)
This solution is meant to work with the iPad Pro 9.7" or iPad Air 1 and 2. With this option, you only need to connect an iPad and download the Square POS App. Afterward, you will only need to connect the right hardware accessories in order to support all the major payment options.
Starting from $199, these bundles come with such components as Square Stand, Square Reader Dock and a Square Reader. As such, the solution has been proven to support chip and contactless payments. The solution Al's supports magstripe Apple Pay, EMV-chip Samsung Pay, NFC card and Google Play payments.
With the various Square Terminal bundles, you may choose to pay upfront or in monthly installments spread across a 12-month period. The provider will also offer you a 30-day risk-free trial for any Square Terminal bundle you choose.
This bundle comes with such hardware components as Square Terminal, Power Adapter and Accessories Hub. Just like the other bundles reviewed above, Square Terminal supports all payment types.
Square POS Features and Capabilities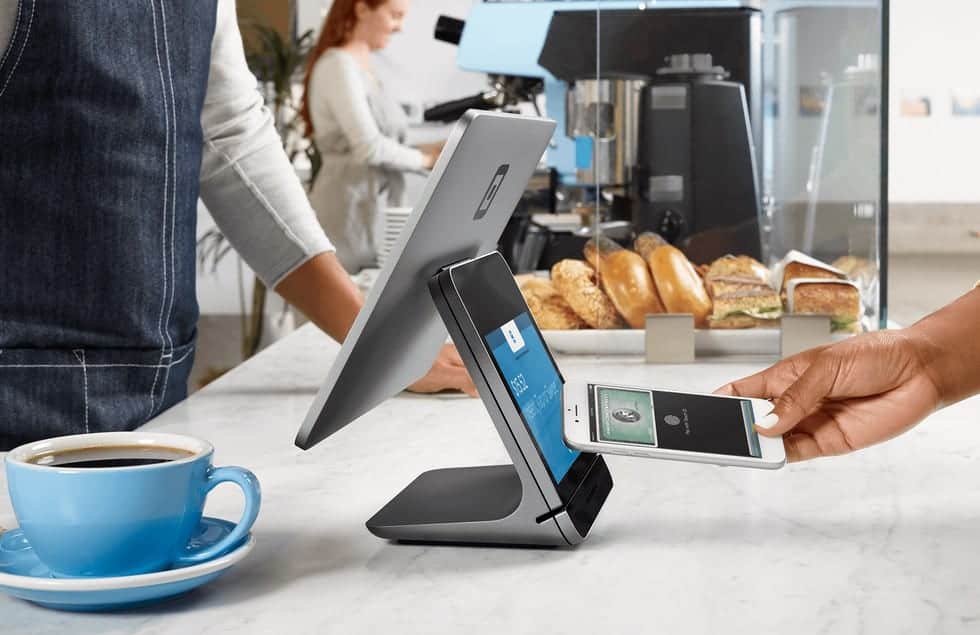 The two main software options by this provider will allow you to manage your customers as well as the entire business effortlessly.
Regardless of the type or size of your retail or restaurant business, the provider will equip you with all the tools you need to thrive. The systems are essentially designed to offer an all-in-one POS and payment processing solution for your business.
This being the case, the system will let you accept, check, gift card and credit card payments right from the free Square Point of Sale App. The system will also continue offering you uninterrupted performance even when the internet goes down or weakens.
As you will learn later in this review, the system features some of the best data security and fraud prevention solutions in the industry. In addition to these, Square offered many other superior POS and payment processing tools, including:
Square Register Tools
Square Register happens to be the very first POS terminal by this provider that is entirely integrated. The solution is designed to deliver exceptional speed, power, and reliability. As a matter of fact, you will not require additional hardware components to run the Square POS in a small business.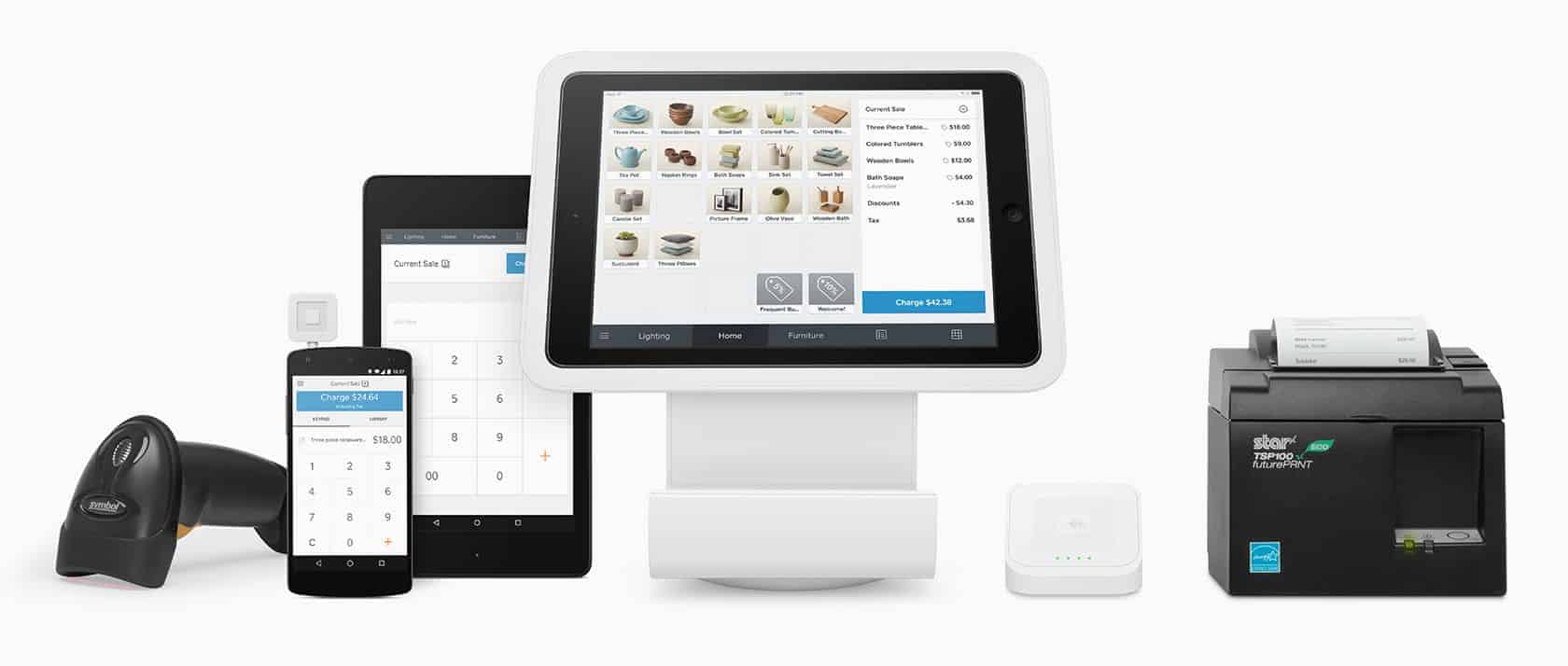 You will also find this system to be secure and durable. In this regard, it is backed by a 2-year limited warranty by the provider. With this solution, you will be protected from eligible change backs and will be able to get support services whenever you need them 24/7. So, what exactly makes this solution stand out from other POS systems?
Two Versatile POS displays
For enhanced versatility and swift transactions, this solution comes with two main display screens, one for you and one for your customers. The main display screen is a wide touchscreen display. This display will show all the details you need for every transaction in a single screen. As such, you will be able to ring up sales easily and relatively faster.
With a customer-facing screen, the solution allows your customers to see what you have included in the borders as you ring up their sales. The customers will also be able to pay and tip their servers through this additional display.
Table mapping referred to as floor mapping in several other restaurant POS systems is an important feature that some owners tend to overlook. While this feature is available in many of the best restaurant POS systems, Table Mapping by Square is unique.
In this regard, Square offers you the tools you need to map out the arrangement of tables and chairs in the establishment. To begin with, the intuitive interface is not all that flashy, but rather uses a basic color-coding system.
You will find this feature relatively easy to use and highly customizable. As such, you will be able to map out the entire restaurant on the POS system in a matter of minutes. The system allows you to customize the floor layout using the intuitive color-coding system.
Inventory, Customer, and Employee Adding Tools
This system will also give you easy access to a suite of premium sales management tools. As such, the solution has been proven to be suited for retailers who require advanced management capabilities. In this regard, it will offer you the ability to create and manage employee accounts and permissions.
Additionally, it features multi-location inventory management as well as advanced customer profile and outreach capabilities. Square Register will offer you projected profit reporting and item costing tools to simplify sales management for you. The purchase orders on this solution come preloaded with vendor lists for enhanced convenience.
Intelligent Sales Management Tools
Managing the various sales attributes in retail businesses has never been easier than it is with the Square Register POS solution. In addition to its enhanced ease-of-use, the system makes it easy for you to add, edit as well as sell thousands of menu items. Additionally, it allows you to track sales and get business insights in real-time.
This capability will also make it possible for you to build a customer directory, send free invoices to your customers and get payments fast. It will also let you sync your point-of-sale system data with several other apps through integration.
Managing guest checks is an important task, especially for bars and restaurants. This is precisely why Square allows you to split checks with ease. With this capability, you may assign items to your customers' orders individually. Additionally, the restaurant POS allows you to cut bills into halves, quarters or thirds with just a single tap.
As you will come to learn, Square POS for Restaurant supports multiple forms of tender, allowing your guests to complete payments using whichever payment option they prefer. In such a case, a receipt showing the total sale amount, type of tender and all items sold will be issued for each of the tender types used.
Before trying to split tender, you need to ensure that your Square POS App is up to date. With this Smart Split capability, you can as well split a payment evenly across multiple cards.
Tableside Ordering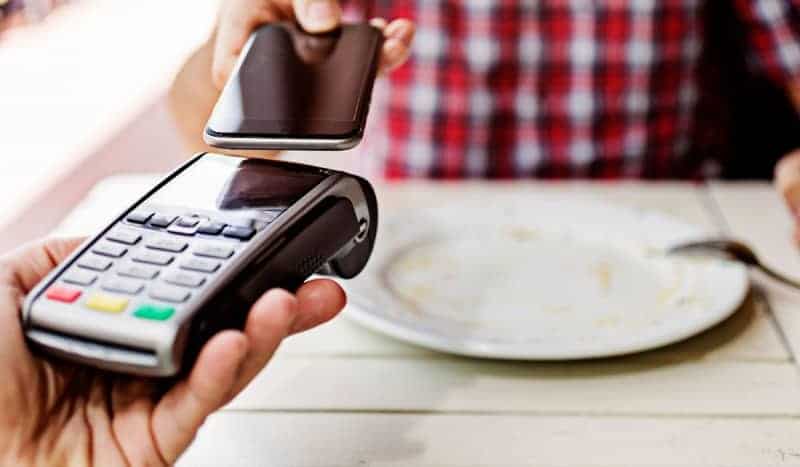 As one of the best Mobile POS system providers, Square presents you with a complete POS solution for taking orders and processing payments at the tables.
With such a solution, your servers will not need to walk all the way back to the stationery POS systems to fire customer orders.
Instead, the innovative POS App allows them to take orders and then send them directly to the kitchen from the table. This capability has been proven to reduce ordering errors in restaurant and retail businesses. Additionally, it enhances staff efficiency and reduces time wastage.
Square Team Management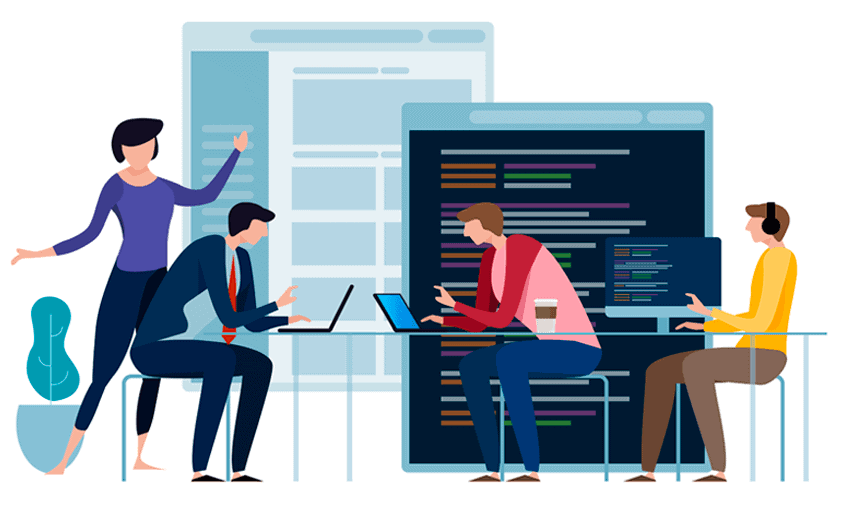 This feature is mainly designed to help retailers manage their people with ease and save on labor costs. This service is built into the Square POS system.
In its functioning, the solution optimized staffing as well as labor costs in retail stores. To begin with, this solution will regulate access to your POS system in an effort to secure sensitive information in your POS as well as on the Dashboard.
With such a solution, you will also be able to track team hours, breaks and overtime free of charge. The solution also supports free time cards. This capability has been proven to simplify payroll management for retailers. This feature offers an array of tools suited for restaurants, coffee shops, and retail businesses.
When coupled with the advanced reporting and analytics capabilities of the software, this functionality allows business owners to identify top performers. Again, it will also allow you to optimize staffing and labor costs in your business.
Square Invoices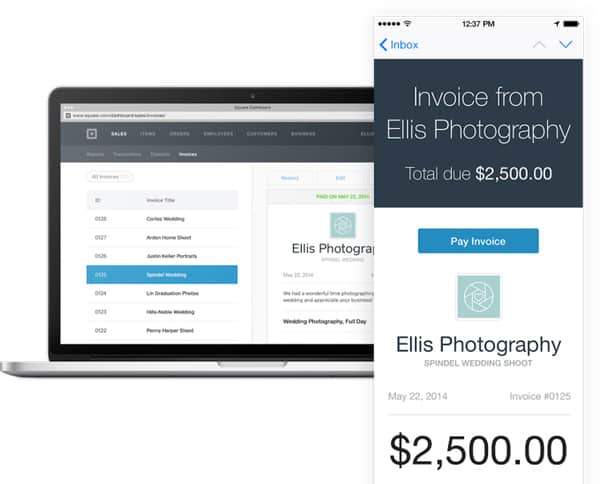 This is a feature that is meant to help you send and manage professional invoices as well as estimates in your business.
From the Square Invoices application for Android and iOS devices, you will be able to handle estimates, invoices and their payments from the same platform.
As you will come to learn, the solution is capable of creating and sending detailed estimates and custom invoices in-store or remotely.
The solution also makes it possible for you to track payment and invoice statuses in real-time as well as save card information and accept online payments. Here are other capabilities you will come to like about this feature:
You may use this capability to book your next job through the Square POS system. By so doing, it makes it possible for you to present accurate and detailed estimates to your clients. Again, your clients will be able to approve the estimates with just a single click. You will also find it relatively easy to convert estimates to invoices in the business.
Take advantage of the invoice customizing the functionality of this system to tailor the appearance of your invoices to your brand image. In this case, you will be able to upload your business logo to the invoice templates and then customize it to your preferred color scheme. This capability will also allow you to personalized messages and attachments to your invoices.
The invoice tracking and automated reminder capabilities of the system have been helping business owners avoid chasing payments down and improve efficiency. In this regard, the system makes it fairly simple for your customers to pay their invoices. With this solution, customers may choose to pay for their invoices in-person or online.
Regardless of how the customers choose to pay, the provider will not charge them any fees for improved flexibility and convenience, the system supports mobile wallets like Apple Pay and Google Pay. Businesses that are eligible for Square Installments may also allow their customers for finance to pay their invoices.
This option allows them to pay using fixed monthly payments. In this case, the provider will allow you to get the entire payment upfront, without any credit risk to your business.
Square POS Integrations
As your business grows, you may need to upgrade the basic Square POS account to cater to your changing business needs.
When that happens, you will find Square highly scalable. To begin with, the provider offers you Square App Marketplace—a platform that has hundreds of compatible integrations for you to choose from.
With such a platform, you will be able to choose your preferred apps and sync them to your Square App.
Ranging from eCommerce and accounting Apps to payroll and team management applications, you will have a broad spectrum of capabilities to choose from. The provider allows you to connect to any app, sync business data and even manage the apps through your Square Dashboard.
Again, the system supports integration with some of the leading third-party services. For instance, it allows you to integrate the POS to such services as WooCommerce, 3dcart, GeoCentral online store, and Postmates Delivery services.
The software also features open APIs, allowing you to add your own custom apps to the POS system.
Customer Support
Just as is the case with some of the best retail POS system providers Square offers responsive, and highly-beneficial customer support services.
With this provider, it will be relatively easy for you to get phone support from a knowledgeable technical support team.
In this regard, you need to log into your Square Account, navigate to the Contact Us link and choose your problem area from the available topic options.
You should then select the Call Support phone to display a number that you may use to contact the customer support team at Square Inc.
You may also get a solution to your problem by posting it on the Square communities forum. If you do not have an account with the provider, you can only contact their customer support team through their email support contact address.
Square POS Alternatives
Ready to Use Square POS In Your Business?
While Square is a renowned provider of retail POS software and hardware solutions, only a few people are conversant with their restaurant POS system.
As you have learned throughout this review, both systems have a lot to offer your business.
Ranging from affordable and robust hardware to a feature-rich POS software suit, the provider has the right solution to grow your business.
Again, the provider is known to tailor its offering to your specific business needs. As such, Square is one of the best POS solutions for businesses of all sizes.
The following two tabs change content below.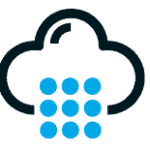 The staff at POSQuote.com is composed of industry professionals, experts, and current business owners. Through extensive research, we compile buyer's guides and review the best POS systems in the industry.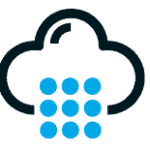 Latest posts by POS Quote Team (see all)
Reader Interactions