There's a lot that goes into establishing a successful restaurant, café or bar. You have to create the right concept and ambiance. You have to put together a menu of offerings customers will love.
You have to hire the right kitchen staff to bring the menu to life, not to mention find reliable vendors for the ingredients and supplies you need. You have to find the right people to serve it all up and make sure customers are happy. In addition to all of these, there are the nuts-and-bolts logistics of running the place.
One of the most important pieces of this complex puzzle is finding the right POS (point of sale) software system to facilitate fast, accurate processing of customer payments. There are more than 200 to choose from, and this article will give you the inside scoop on one: CAKE POS.
The first and most important thing to understand about CAKE is that it's a whole lot more than just a POS. The restaurant industry is notorious for depending on a range of standalone software systems, each of which handles a different function. CAKE disrupts this fractured state of affairs by pulling together everything a restaurant needs to operate.
CAKE Offers Powerful Features for Restaurants
CAKE's capabilities include restaurant POS, table management, waitlist management, guest preference tracking, menu pricing, reservations, inventory, and even payroll. In short, CAKE offers a single platform to manage both the front and back of house operations.
This allows an establishment to increase efficiency and cost savings. Read on to find out why CAKE POS has quickly become the go-to solution for a growing number of restaurants today.
Who's Cake POS?
CAKE POS is a company brought into being in 2011 by Sysco. As most food-service professionals know, Sysco is widely recognized as the largest restaurant solutions provider in the US, and a global leader as well. Sysco found three different technology startups who were each developing software to address different areas of restaurant operations. Sysco brought them together under one roof to create a unified system – CAKE.
The goal was to offer a refreshingly simple yet robust platform to alleviate all the pain-points plaguing so many restaurant operators. CAKE is what will take care of a host of operational details in order to free a restaurant up to focus on the two most important things to customers – fantastic food and superior service.
Headquartered in Redwood City, California, CAKE POS is being used by all kinds of restaurant and bar owners around the world. Some restaurant POS systems are tailored to one specific kind of restaurant.
CAKE, on the other hand, has flexibility built in to be a go-to solution for a wide range of establishments. It can be used in bars and pubs, full-service restaurants, and especially as quick service POS.
CAKE POS structures its offering in three major modules: POS, Guest Management, and Online Ordering. But don't let that fool you – CAKE POS offers instant visibility into just about every operational aspect of a restaurant or bar.
CAKE is a Feature-Rich POS system
Starting with the POS module, CAKE's system allows you to send accurate orders directly to the kitchen. Need to modify a menu item? No problem. You can take orders tableside using a tablet or use it for line-busting in the quick-service rush-hour environment.
When it's time to figure out who's paying for what, splitting checks is simple. Whether by amount or by shifting items around to separate checks, it happens with a few taps. This is the kind of on-the-fly streamlining that takes restaurant efficiency to a whole new level.
But more than that, the CAKE POS can track all the key ingredients that go into each menu offering. This gives servers and kitchen staff up-to-the-minute counts on how many more servings can be accommodated for any given menu item. After all, nothing is worse for a customer than hearing the words "We're out of that."
If you add in the Guest Manager module to CAKE, you'll have the ability to accept reservations online. You can also see a guest's visit history, let guests "get in line" virtually, and have real-time visibility into each table's status.
Optimizing waitlist management and alerting guests when their table is ready is easy with CAKE. You'll seat more guests – often by as much as 7%. Customized floor plans match the design of your establishment so you can manage all your distinct seating areas from one screen.
CAKE's third module is for Online Ordering. Taking orders online through your establishment's website and Facebook pages create an additional way for customers to get their hands on your food.
The customers have full control of customizing their orders so there will be no errors in preparing dishes the way they want them. Checkout and payment happens on one simple screen and includes a tip option.
CAKE POS Benefits
Three modules cover every aspect of running a restaurant or bar of any type
Pricing is surprisingly affordable for such a robust set of tools
Backed by the largest restaurant solutions provider in the US
Training options include documentation, webinars, live online, and in-person
Customer support can be obtained online during business hours or 24/7 with a live rep
Streamlines operations of nearly every aspect of restaurant and bar operations
Powerful analytics give instant visibility and actionable insights into customer behavior, ordering patterns, staff activity, scheduling, performance, and more
Integrates with at least 10 other common business systems and applications
Secure, cloud-based system means never worrying about system updates or maintenance
Offline orders and payments are processed even if your internet connection goes down
CAKE POS Drawbacks
The most common complaint is that customer service is slow in resolving issues
Some customers have ongoing issues around system freezes/crashes
Receiving the actual funds from credit card payments is slow
CAKE POS Pricing
The robust features and flexibility of the CAKE POS system naturally lead people to wonder how much it's going to cost. As a full-blown restaurant management system, the answer is surprisingly affordable.
Pricing is separated out by various aspects of the system as follows:
Hardware Bundle: The basic hardware bundle includes 1 POS Terminal, 1 Thermal Printer, 1 Payment Cube and 1 Cash Drawer and costs $69/month on a three-year lease. Additional terminals come at a cost of $49/month each.
Software and Service: The cloud software, support, training and security costs $69/month on a two-year lease, with each additional terminal adding another $49/month each.
OrderPad: If you want to take advantage of the convenience of tableside ordering and line-busting with tablets, the OrderPad app has a base fee of $29/month plus a 2.5% processing fee with each order and a .10 fee swipe fee per order. Or you can pay $99 for each payment reader and the OrderPad app.
Guest Manager: Adding in this module with unlimited usage will cost $79/month with a $199 activation fee due at signing.
Online Ordering: Adding this capability costs $49/month plus a 5% processing fee per order.
If you go full-tilt on all the features and add-ons and need multiple terminals, these numbers add up quickly. And yet compared to many other systems on the market, CAKE is still considered very affordable.
CAKE OS and Hardware Requirements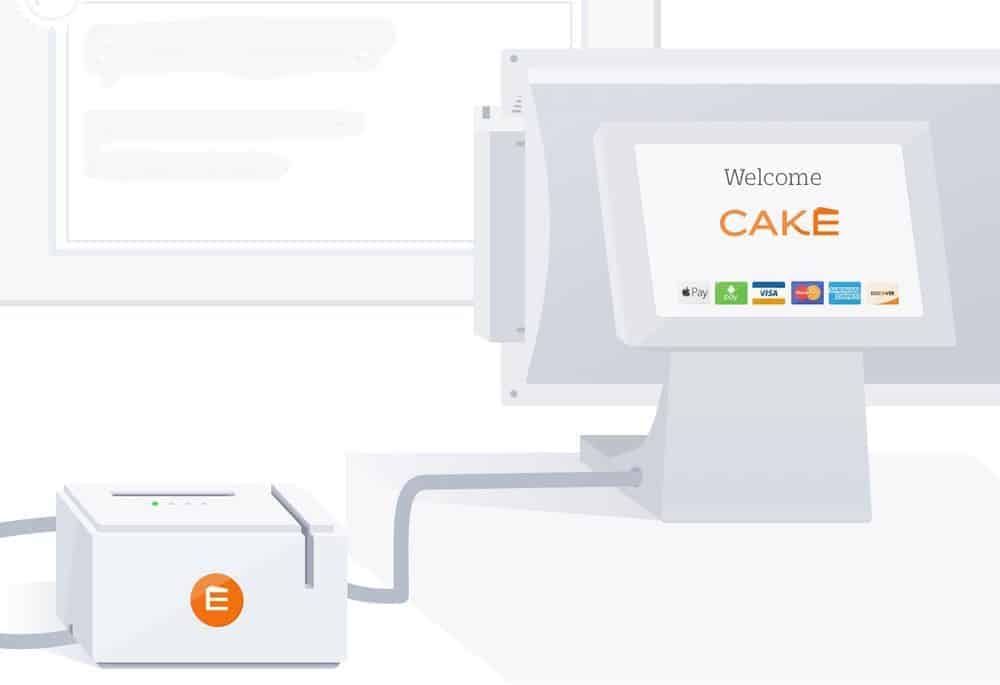 CAKE provides you with all the basic hardware you need to use their system. You do have to supply your own tablets to take advantage of some of the features previously mentioned (tableside ordering and line-busting).
The system is compatible with a wide range of devices, including Windows, Linux, Android, iPhone/iPad, Mac and web-based. The only one missing is Windows Mobile.
CAKE Features and Capabilities
This section takes a deeper dive into the features and capabilities that make CAKE POS an increasingly popular choice for all kinds of restaurants and bars.
CAKE POS for Streamlined Workflows
Quick Menu Edits: Whether you need to change a price, add an item, making quick modifications on the fly is easy in CAKE.
Customized Order Management: The CAKE dashboard allows for sending different parts of an order to different prep stations, getting quick approval for a comp item, CAKE can make it happen quickly and efficiently.
Automated Stock Counts: Wait staff can be kept up-to-date in real-time about how many critical items are left to avoid disappointing customers when something is running out.
Automated Time Management: Timecard functionality allows for automatically clocking-in employees, tracking breaks, monitoring overtime, and allowing manager reviews.
Payroll: If you use CAKE's timecard features, flexible payroll reports are easy to run.
Tip Sharing: CAKE makes pooling and divvying up tips at the end of a shift simple and fast.
Offline Processing: If your internet connection goes down, CAKE will still process orders and payments and then synch back up when you're back online.
Reporting and Analytics: Instant visibility into operations and actionable insights for improvements come from CAKE's real-time tracking capabilities. Browse wages, hours worked, sales categories, and much more anytime from anywhere on any device with a web browser and internet connection.
Guest Manager to Turn More Tables and Make More Sales
Online reservations: In this digital online age, it's surprising how many restaurants still aren't taking reservations online, even though it's how most people want to do it. CAKE makes it easy.
Table Status: CAKE shows you a real-time snapshot of your floor map including the status of every table so front-of-house can accurately estimate wait-times. After about a month of using, CAKE will start predicting wait-times, and with greater accuracy than most hosts.
Waitlist Optimization: Customers who have to wait for a table want the flexibility to do something else while they wait. CAKE can be used to send an alert to their phone that their table is ready, reducing walkaways.
Waitlist Customization: Sort your waitlist by party size, add colors to parties to signify where they would prefer to sit, if they're vegetarians, or is a regular customer.
Guest History: CAKE will show you a guest's visit history along with other important profile information such as birthdays, preferences and more so you can personalize your greeting to them when they arrive. Every guest will feel like a VIP.
Call Ahead: Guests can add themselves to your waitlist directly from their phones, allowing them to "get in line" virtually.
Customizable Floor Maps: You can build your own floor map to match each of your different seating areas along with every table type and size. Assign multiple server sections with a single tap. Create multiple pre-set service charts for lunch and dinner services.
Server Tracking: Take the guesswork out of seating guests across server sections evenly (by guest or table count) with CAKE's "Next Up" algorithm. Track covers and parties seated to measure server performance. Daily email reports provide detailed break-downs of activity over time.
Table Management: Easily merge tables for large parties, block of tables for special events, use Table Timer to see how long a party has been seated, and up to 7 different table status indicators to show what stage the party is at in their meal.
Online Ordering to Serve More Food
Easy New Revenue Stream: Restaurants that add online ordering see 32% more orders than those that only take orders by phone. And it's more efficient to accept online orders than stopping the flow of work to take phone orders.
Accept and Send: Accept orders with one click and send them on to the kitchen. Because this ties into the CAKE POS, you'll know all the same information about inventory counts for specific menu items.
Tracking: CAKE's robust reporting and analytics will quickly show you how much impact on your bottom line comes from dine-in versus online ordering, giving you insight into where improvements can be made.
Our Final Verdict
CAKE offers a robust and easy-to-use POS system with integrated functionality to cover all areas of operating a restaurant or bar. Having a centralized system that keeps everyone on the same page in real-time is the key to keeping your establishment growing its bottom line.
It allows for easy, accurate ordering and inventory tracking. It helps optimize both waitlist and table management. Online ordering can be added for a new revenue stream.
Actionable insights from reporting and affordable pricing round out the menu of this powerful POS. CAKE has a lot to offer restaurants and bars of all types who want to take their business to the next level.
The following two tabs change content below.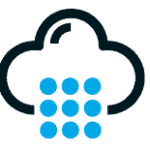 POS Quote Team
The staff at POSQuote.com is composed of industry professionals, experts, and current business owners. Through extensive research, we compile buyer's guides and review the best POS systems in the industry.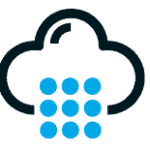 Latest posts by POS Quote Team (see all)