Running a restaurant, bar, cafe or other retail establishments can be a tall task for even the most experienced operators. There are literally hundreds of individual decisions that need to be made when designing the interior, creating a menu, and hiring employees.
Once you have opened the door to your new establishment there are now even more decisions to be made and an intense amount of information to pay attention to and manage to successfully grow your business.
There are many different business tools and technology that can be helpful to you in the management of your daily operations. For many years many of these software programs only handled one set of tasks and were not integrated with other necessary tools and functions.
In recent years that has all changed as modern POS (point of sale) systems bring all of this functionality into one streamlined software solution. Read on for information on how Floreant basic and ORO Pro POS puts the power the latest technology to work for you.
Every restaurant or bar need differing levels of functionality from a POS system. One size does not fit all. Floreant POS has an option for everyone.
Offering a free, open-source solution as well as a paid version, Floreant can provide a complete solution for a small operation on a budget just getting started. ORO Pro offers enterprise-level capabilities that will effectively serve anyone in the hospitality industry.
Utilizing Floreant POS starts with a 90-second installation that is compatible with any operating system. Continue on to the full review to find out how Floreant and ORO Pro POS could be the ideal solution for your business.
Floreant POS Review – Company Overview
The humble beginning of Floreant POS is unique in this industry. It all began in 2008 when one of the first versions of Floreant was released as a free open-source program. That is right:  Free. Today, over 10 years later, the basic version of Floreant POS is still available open-source to the world for no charge.
Today FLOREANT is recognized as the #1 enterprise-grade POS system offered free as an open-source program. In the last 6 months, Floreant has been downloaded more than 122,000 times.
Building on the success and popularity of FLOREANT, ORO Pro sprucing to life to deliver even more advanced features. With low pricing and world-class support, ORO Pro POS meets the needs of more sophisticated operators all around the world.
With operations in South Carolina and Marietta, Georgia, FLOREANT and ORO PRO continue to develop new features and capabilities. Budget-friend day for startups and powerful for enterprise operations, this product is used across the hospitality landscape of restaurants, bars, retail outlets, and food trucks.
Floreant and ORO POS are self-contained solutions that keep you in control of your information. Locally installed and stored, Floreant POS is not a cloud-based solution. Always available and always secure, FLOREANT and ORO is the specialized solution to take your business to the next level.
Floreant is a Stable and Scalable POS Solution
Built on proven architecture, FLROEANT has used 10 years of user data to eliminate all software bugs. This time in the market has allowed the software to evolve to meet the changing needs of restaurant operations.
Many operations opt to begin with the free version of FLOREANT POS to gain experience and insight into the capabilities and functionality. Some businesses are able to meet their long-term needs with this version for many years. Others opt to upgrade to ORO Pro POS as their operation grows and they need additional features.
Floreant POS Features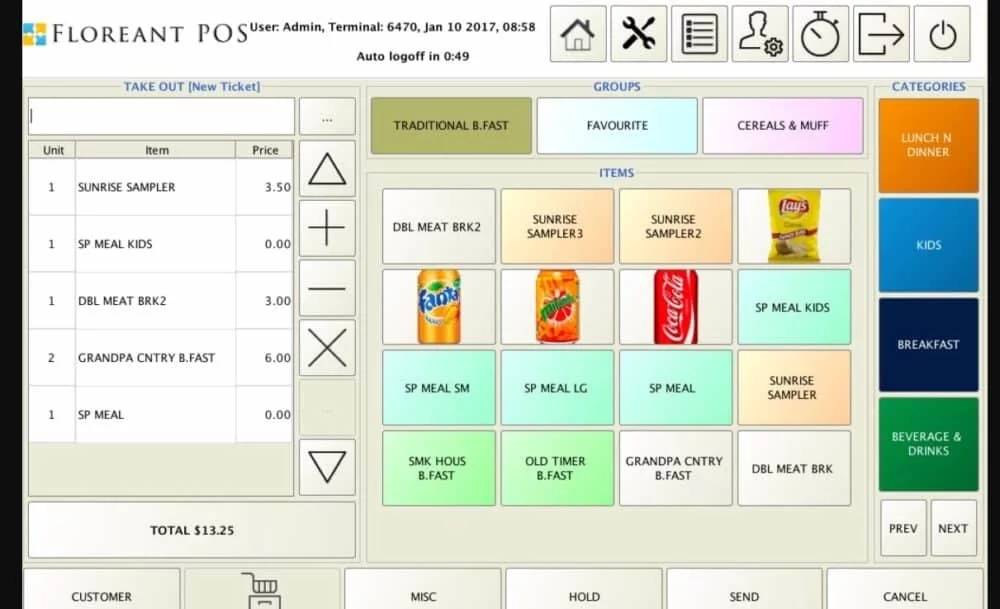 These capabilities are the backbone of the system and are also found in ORO Pro POS. Upgrading to the paid version of ORO Pro only takes a few minutes.
FLOREANT POS does not require an internet connection of any kind. It can be installed on a laptop or Windows tablet for flexibility and portability. Use Floreant in your store or on the go at a festival or from a food truck.
Managers will find the ability to connect cash drawers, assign tills to employees, and easily reconcile counts when workers clock out. This functionality also produces daily sales reports, accounts receivable, and payments.
This POS System is Flexible
FLOREANT is completely modular and can be customized for full-service restaurants, fast food, bars, or any other kind of establishment. The system also has robust modifier functions. These are fully customizable for any pricing and product options imaginable.
Servers will find FLOREANT POS to be a breeze to use while helping customers. Creating orders, splitting checks, and printing guest checks are done with ease from a touchscreen terminal.
FLOREANT also offers options for kitchen printers and kitchen display systems (KDS). Simple and effective communication of orders will speed up service and reduce errors. All kitchen receipts and customer receipts can also be customized.
Just because FLOREANT open source is free does not mean that it lacks when it comes to advanced reports. Included are financial reports, sales analysis reports, hourly income, and credit card transaction reports. 
ORO Pro POS Feature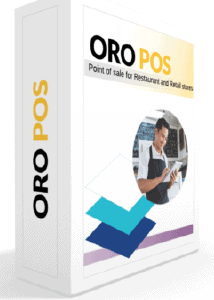 If a business finds they need some additional features to add to their FLOREANT POS they can also add paid plugins from ORO Pro POS without having to fully upgrade. Plugins such as inventory management and the floor plan option can be added in minutes.
Built on the rock-solid foundation of FLOREANT, ORO Pro adds a layer of sophistication and functionality for more advanced business operations. Read on for details about how ORO POS can evolve with your business.
ORO Pro Delivers
Restaurants with significant carry out and delivery revenue love ORO Pro. Assign and manage drivers, filter orders by order times, and save/search delivery histories for quick reorders.
ORO Pro has best in class Pizza Designer functions. Fast and accurate, this allows you to customize modifications for all sizes including full, half, and quarter sections. This makes it easy for you to deliver any pizza combination your customer can dream up.
ORO Pro is Customizable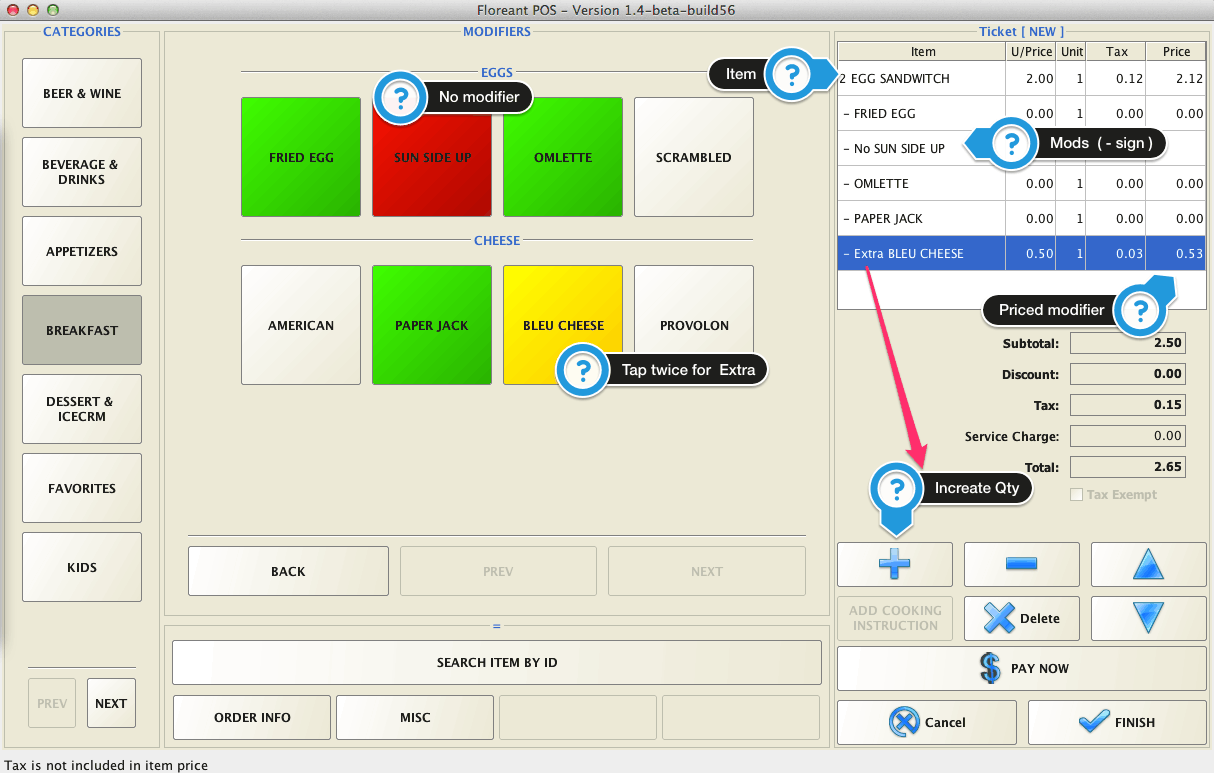 Creating beautiful receipts is quick and simple with ORO Pro POS. Select your variables from a template with a few clicks. Once updated in your database, they are automatically updated to all terminals. Utilize 80, 76, and 58mm printer paper sizes.
ORO POS is a bartender's best friend. Tabs can be opened and closed in a fast manner so that more time is focused on serving customers. Track tabs by customer descriptions and spend more time serving patrons.
ORO Pro can also enhance any fine dining experience with its meal course selection/planking feature. Build an amazing experience for patrons from a selection of appetizers, main dishes, and desserts. Orders can be sent to the kitchen at the appropriate time to match the pace of your diners.
Included in ORO POS is also an ability for quick-serve restaurants to create combo meals with optional modifiers and add-ons. On-screen images make it quick and easy for workers to make accurate selections.
ORO Pro is Powerful
Multi-location inventory management comes standard with ORO POS. Create purchase orders, receive full or partial orders, transfer items to other locations, and maintain stock counts. All of this functionality can be connected to a historical vendor database.
Your employees are the front line of your business. ORO allows you to manage your human capital. Generate payroll, have employees clock in/out, and manage staffing levels. Real-time reporting provides detailed data on employee sales, hours, and other productivity metrics.
Creating gift cards is a snap with ORO Pro POS. You can create, sell, activate, and redeem gift cards from any terminal at any location. All activities are maintained in the database with available reports..
FLOREANT/ORO POS Benefits
Low price entry point for advanced features
Hardware needed to run the system is limited
Partnered with all major credit card processors
Stable software architecture that is always up
Numerous plugins that can be added to FLOREANT or to ORO without full upgrades
Integration with additional business tools and accounting functionality
Can be installed on Mac, Windows, or Linux operating systems
FLOREANT/ORO POS Drawbacks
Not available to be stored in the cloud.
Free plan lacks some necessary functions
Requires some knowledge of IT hardware
Floreant POS Pricing
The entry-level system is a free, open source program that anyone can download. Optional plugins can add to the basic functionality with limited additional expense compared to other paid programs. Plugins start at $5/per terminal per month.
ORO Pro POS Pricing
The upgraded version of FLOREANT only costs $19.99 per terminal per month. This includes help desk support at no cost, bug fixes, and upgrades.
Floreant/ORO Hardware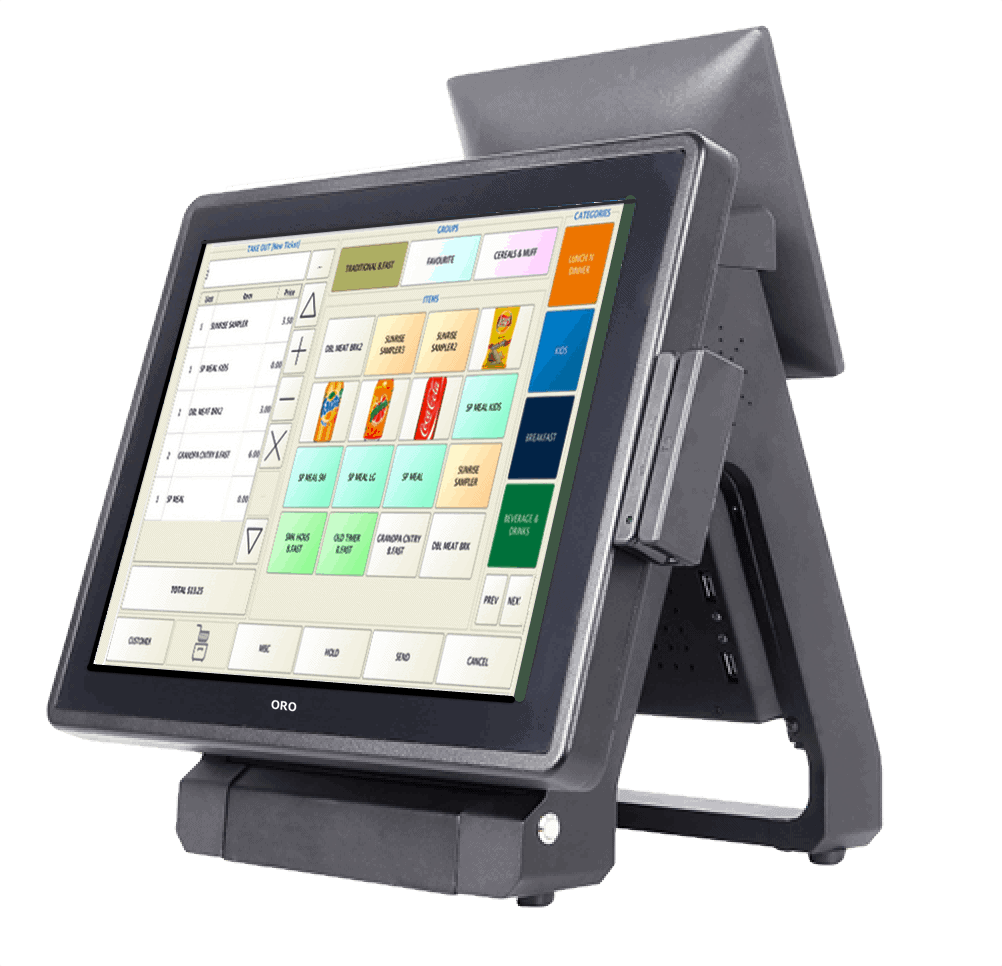 A wide range of widely available printers, scanners, touchscreen terminals, cash drawers, and other devices work seamlessly with FLOREANT and ORO Pro POS systems. Manufacturers include:
Epson
Star Micronics
LabelWriter
APG Cash Drawer
Artech
PAX
eDynamo
ID TECH
Possible Alternatives
FLOREANT is a solid choice for a POS system solution. However, some possible alternatives to FLOREANT to consider include:
TouchBistro:  TouchBistro is an iPad POS and integrated payment solution that helps restauranteurs put more money in their pockets and time back in their day. Powering over 16,000 restaurants in more than 100 countries worldwide.
Upserve:  Upserve's restaurant management platform is an all-in-one solution to successfully run your restaurant. Providing payment processing, point of sale and valuable reporting insights to boost margins while saving you time. The platform is easy to implement and use, reliable, and backed by 24/7 U.S.-based support experts.
CAKE POS: CAKE offers a robust and easy-to-use POS system with integrated functionality to cover all areas of operating a restaurant or bar. Having a centralized system that keeps everyone on the same page in real-time is the key to keeping your establishment growing its bottom line.
Our Final Verdict
From an overall price standpoint it is hard to be free for FLOREANT POS. Proven over 10 years with several hundred thousand users, it is an excellent option for new business working on a budget, but still need robust features.
Having the ability to upgrade to the full suite of features offered by ORO Pro POS for only $19.99 make this a software solution almost too good to be true. With thousands of loyal users, this low-cost restaurant POS solution is a winner.
The following two tabs change content below.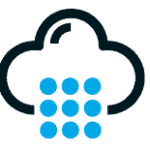 The staff at POSQuote.com is composed of industry professionals, experts, and current business owners. Through extensive research, we compile buyer's guides and review the best POS systems in the industry.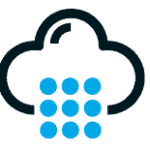 Latest posts by POS Quote Team (see all)
Reader Interactions