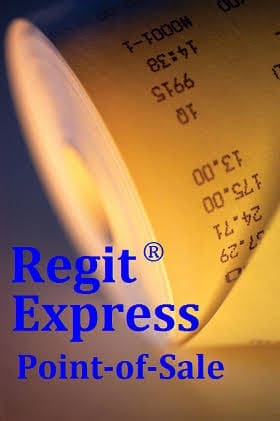 The very first point of sale system was rolled out by IBM in the 1970s. The terminals were wired to a mainframe controller and the equipment was clunky. However, it far exceeded what merchants had at the time, which was just a simple cash register.
Regit Express POS was on the scene then and they are still advancing the technology. Today, the POS industry is worth more than $62 billion with an expected growth rate of 7.8% in the next 6 years (Source).
If you haven't implemented a POS system in your store, now is the time. Read on to see if Regit Express POS is a system that will work for your business and meet operational needs.
Regit Express POS System Review  – Company Overview
Regit Express POS is owned by American Precision Instruments in Arbuckle, CA. The point of sales technology for Regit was first developed in 1984 for TRS-80's. The following year, Regit was integrated with Apple computers.
Over the years, Regit has been responsible for developing and implementing the basis of POS technology. In 1991 they introduced bar code labels for DOS. This was followed in 1996 by a POS system for the first Windows (16-bit).
The following year they doubled the efforts to meet Windows 32-bit. Regit was driving POS technology at exponential rates.
Other benchmarks include:
Barcode printing for Windows – 1995
Just Write Checks program – 2000
POS touchscreen version – 2001
Multicharge credit card processing – 2002
Regit POS for Windows update – Version 4 – 2004
In 2008 the first Regit point of sale system was developed. Two years later (2010) it was refined to what companies are using today, Regit Express POS. A free version for Windows.
Regit Express POS Benefits
100% free. No strings attached. You can learn and use the platform at your own pace with zero cost.
Compatible with a variety of Microsoft operating systems so POS hardware is not required to run Regit.
There is no need to purchase additional credit card processing software.
They provide a variety of apps to perform every operation in the POS process.
Possible Drawbacks
Although Regit Express is free and has a long history with developing POS products, there are a lot of trends they have failed to stay on top of. It is one of the simplest systems on the market. You may not find many intuitive features that other modern systems present.
Regit Express POS Pricing
The Regit Express POS is free to a business of any size. There are no monthly subscription or processing fees. The only cost to the vendor is the type of hardware you purchase to use Regit Express POS. However, the system can function fine on a normal computer with Windows 7 and up.
Regit Express POS System Requirements and Capabilities
The requirements to run the Regit POS program are very broad. In terms of functionality, the POS platform supports the following operating systems:
Windows XP (SP3 required)
Windows Vista
Windows 7, 8, and 10
If you are using Windows XP, Vista, or Windows 7, you'll need to first download and install Microsoft's .Net Framework 4.0. This is already pre-installed on Windows 8 and up.
Software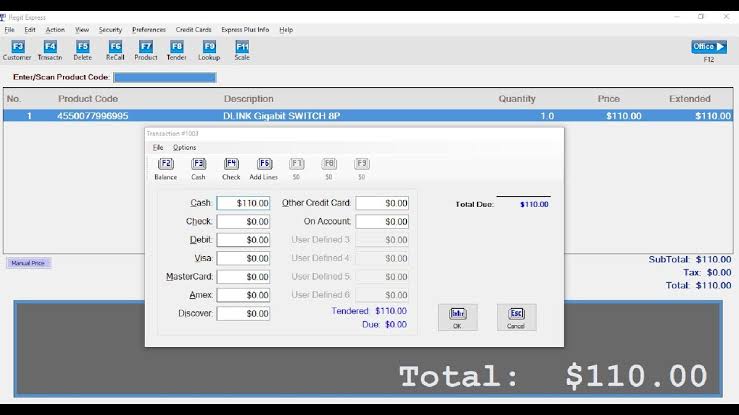 There is no software required to run Regit Express POS. In terms of credit card processing, many customers use the credit card machines they already have.
However, using processing software is much faster and more efficient. It doesn't require the purchase of standalone communication equipment.
The Regit system currently interfaces with the following credit card processing software programs:
Merchant Warehouse
XCharge – Xpress Link
Assure
Hardware
There is no specific POS hardware required to run Regit Express POS. In fact, many merchants use it without any point of sale equipment at all. It runs on any computer or mobile device.
Regit has provided a list of gear the program is most compatible with. Some options include:
Barcode Scanners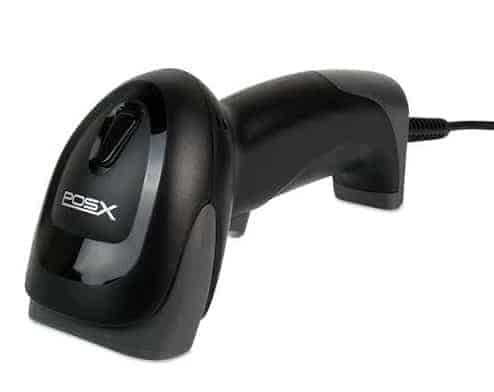 Bar codes symbologies are standards that must be adhered to and thus Regit is compatible with most models.
Barcode scanners are also programmable. If it works with the interface on your computer, it will work with Regit Express POS.
The best type of scanner to function with Regit POS is one with a USB interface. The keyboard ports (which connected to the wedges scanners) have been dropped by the majority of newer computers.
The two types of scanners being sold today are:
Charged coupled device (CCD)
Laser
CCD's are cheaper than laser scanners but have less range. You might also have difficulty scanning smaller barcodes.
It should be noted, scanners that used the RS232 (serial interface) no longer function with Windows without obtaining 3rd party software.
Receipt Printers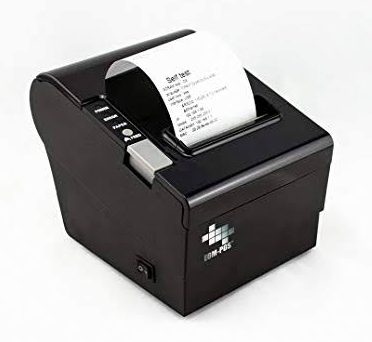 American Precision Instruments keeps supported default printers on hand to continuously test and tweak the POS default settings. A supported printer means better control and assured compatibility.
The two main types of printers supported by Regit POS include:
Supported Impact Printer: Star SP512 Receipt Printer (USB Interface)
Supported Thermal Printer: Star TSP143 Thermal Receipt Printer (USB Interface)
Although other receipt printers may function with Regit, you might have to adjust the settings. Not all fonts and sizes will fit.
Most Regit Express receipts are designed for the (most common) 40 or 42 column receipt printers with 80mm size paper (3 1/8 inch). This is the same size that all partnered credit card merchants are designed for. Regit also offers a receipt format for 58mm printers (starting with version 4.0.4.7).
Cash Drawers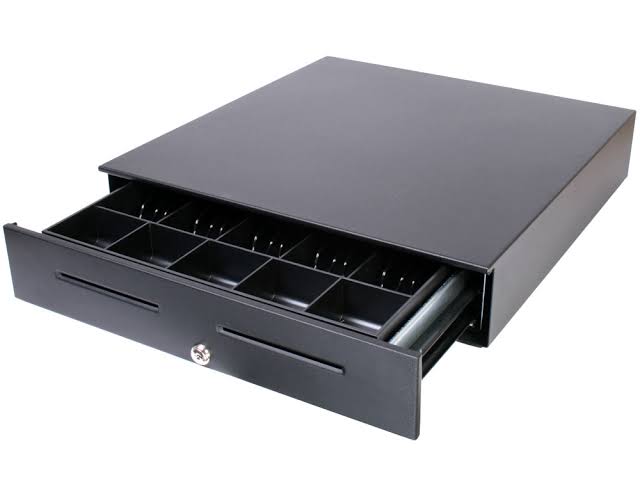 Regit Express only functions with receipt driven cash drawers or manually operated drawers. These do not require power supplies or extra electronics to "talk to" the computer.
A cash drawer that opens from a serial port typically costs more than the exact same drawer that opens by a printer. Any printer-driven cash drawer will function with the Regis Express POS system.
Scales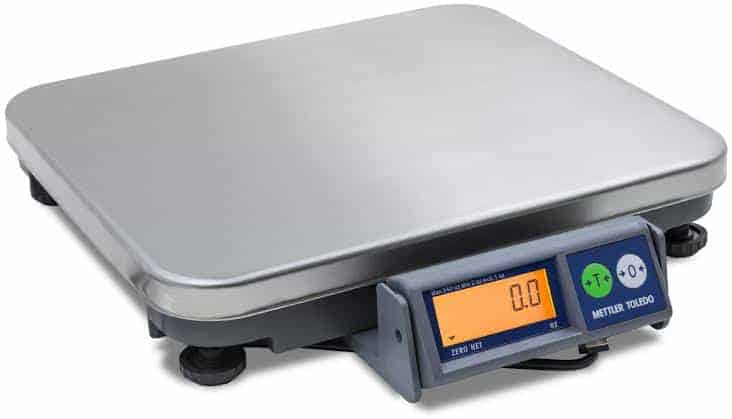 Regit Express interfaces to NCI Weigh-Tronix Scale models:
The system uses the NCI Standard with RS232 Serial connection at 9600 baud with even parity.
Features
Regit Express used to offer a paid version for networks, but they have since integrated the two platforms and now provide everything for free. There is a multitude of features in the system to suit the needs of any business. Some of these to consider are:
Data Management
Import/export databases
Employee data storage
Quantity and promotional sale pricing
SQL database access (with full query capabilities) – save queries for reuse
Easy backup utility
Finance
Tax exclusive and tax inclusive sales (three sales tax levels)
Customer accounts (Accounts Receivable)
Customer Relations
External customer display support
Transaction discounts
Print your logo on receipts
Optional on-screen customer display
Employee Management
Training mode (practice and test without affecting live data)
User definable tender categories
100 password levels
Administration
Bar Code Label Printing program
Automatic scale interface (random weight barcode support)
Multi-store management
Point of Sale
Product Lookup including:

Product code
Description
Department
Category
SKU

Tag along/carry along items
Auto combine similar items
Credit and debit card interface
Reporting
Line item sales history
Tax-exempt tracking
Recall past transactions and reprint receipts
Custom reports that include:

Inventory Value
Profit by Department
Period Sale Total
Individual Past Item Purchased (Customer Purchase History)
Automatic end-of-day reports
There are too many features to list, but you get the idea. It's incredible that Regit Express POS offers so many features at zero cost.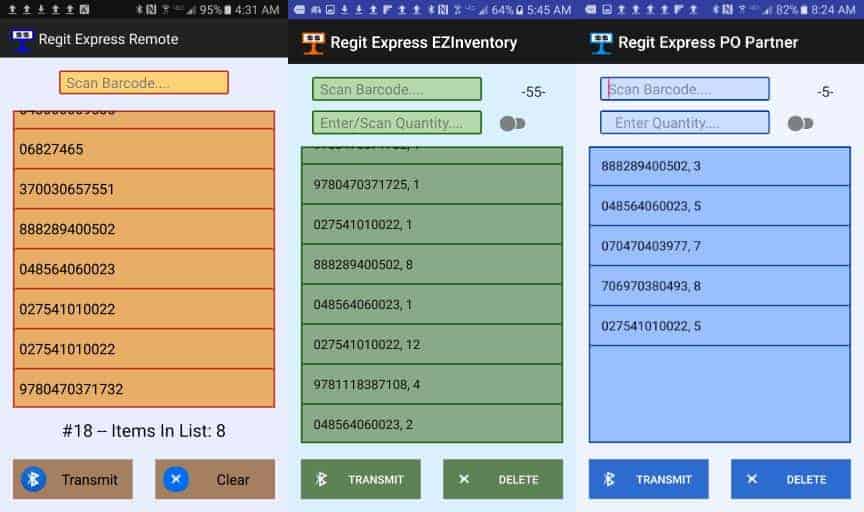 The company also offers a variety of apps including:
Regit Express Remote Transaction
Regit Express EZInventory
Regit Express PO Partner
Regit Express Scan List
Regit Express Lookup
All apps are compatible with any Android device.
Regit Express POS  Customer Service & Support
Regit has an incredible online community and they are there to provide support in a multitude of facets that include:
Email or postal
FAQ's
Free downloads (drivers and fonts)
Documentation and legacy files
Version history
They also provide a suggestion box but since the system is so cost-friendly, you should anticipate a large amount of support for integrations or installations.
Our Final Verdict
Regit knows what they are doing. They are one of the most extensive POS systems on the market to offer everything for nothing. Keep in mind, free software typically doesn't offer a lot of help.
You will need to train and onboard yourself with the system. There are no tech numbers to call for emergency glitches or issues. However, if you are looking for a system to try your hand at POS technology, this is a great place to start!
The following two tabs change content below.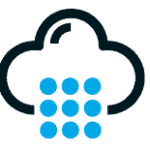 POS Quote Team
The staff at POSQuote.com is composed of industry professionals, experts, and current business owners. Through extensive research, we compile buyer's guides and review the best POS systems in the industry.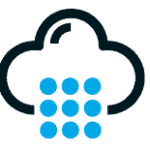 Latest posts by POS Quote Team (see all)
Reader Interactions