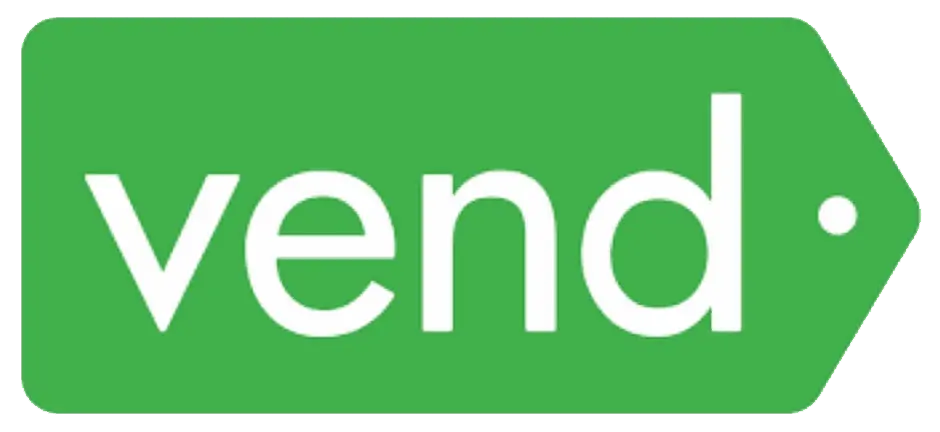 The Vend point of sale system (POS) is meant to allow you access and enhanced control of your business remotely, over the cloud. It will let you sign in and manage such things as the products, sales, and reports from anywhere.
Additionally, the system is designed to work offline should you encounter internet outages in the business. According to thousands of its current users, the system makes it easier for you to grow as well as scale your business.
Such are the aspects that make Vend the preferred POS system for more than 20,000 retailers today. Throughout this review, you will come to learn why Vend is one of the best retail POS systems.
Vend POS System Review – Company Overview
Headquartered in Auckland, New Zealand, Vend is a renowned POS software provider among retailers. During its launch in 2010, the company was one of the first providers offering cloud-based iPad POS solutions for retailers. Over the years, the provider has earned several rewards.
Vend has also established itself as one of the best retail POS, e-commerce as well as reporting and analytics solutions providers in the industry. Currently, the provider offers business owners a fast, and intuitive technology to suit their specific needs.
Innovative Retail Software and Hardware Solutions
Vend has been proven to offer best-in-class product and inventory management capabilities as well as powerful reporting and analytics capabilities. Over the years, the solution has been helping retailers make informed decisions, boost profitability and grow their businesses.
In addition to the award-winning software capabilities, you will find Vend relatively easy to use on an array of hardware solutions. In this regard, the software is designed to run on Mac, iPad PC as well as an array of accessories by the leading companies.
Discussed below are some the things that retailers have come to love about this system:
Vend POS System Benefits
Supports an array of customizations and add-on
Superior inventory tracking tools
Intuitive user interface
Cost-effective retail POS option
Centralized sales channels
Strong e-commerce, loyalty program, and online tools
Allows you to engage with shoppers on various channels
Improved management tools
Possible Drawback
Although it allows for easy integration with third-party services and add-ons, most of the add-ons come at a cost. This may increase the cost of the POS system in the long run.
Vend Pricing
Unlike some of the leading POS providers, Vend allows you to set up your system free of charge with all the support you need. As a matter of fact, you do not need to provide your credit card information to get a free 30-day trial on any of the plans offered by the provider. With the free trial period, you will be limited to 200 products and your sales data will be erased every week.
The provider will not require you to make any long-term commitments. As such, you will be free to cancel your Vend subscription any time you feel like. If this is your preferred POS system, here are the three main Vend pricing plans you should consider:
This plan is best suited for small scale retailers who have basic operations. In addition to intuitive POS capabilities, this plan will offer you basic store management tools. If this is your preferred plan, the provider will charge you $99/month if you go for annular billing.
Retailers who would rather be billed monthly will be charged $119/ month for the same subscription plan. This solution only supports a single outlet and will offer you one register. If you would like to get additional registers with this plan, you should expect to pay about $59/month for every additional register.
With this plan, you will also get unlimited products and customers support, 24/7 email support, and small business reporting. Additionally, the plan offers basic inventory management capabilities and Zero accounting add-on.
Are you looking for a complete platform for managing operations and growing sales in your medium-sized single or multi-location store? Then you should consider getting the Vend Pro POS plan. For 129/month per location, this plan will offer you unlimited turnover.
For monthly billing, the provider I'll charge you 159/month per location. This plan offers support for multiple business locations as well as unlimited products and user accounts. In addition to the capabilities of the Lite plan, you will also get API access, eCommerce, advanced reporting, loyalty, and gift cards capabilities.
Enterprise Plan (Quote-based)
If you run a multi-location retail franchise, this will be the best-suited solution for your business. The solution offers support for six or more retail stores and a single register per location. Just as is the case with the above-described plans, this option will also allow you to add registers.
In this case, you will be charged $39/month for every additional register with annual billing. This solution is quote-based and tailored to your specific needs. Additionally, you will also get customized onboarding and a dedicated account manager.
Vend Hardware and System Requirements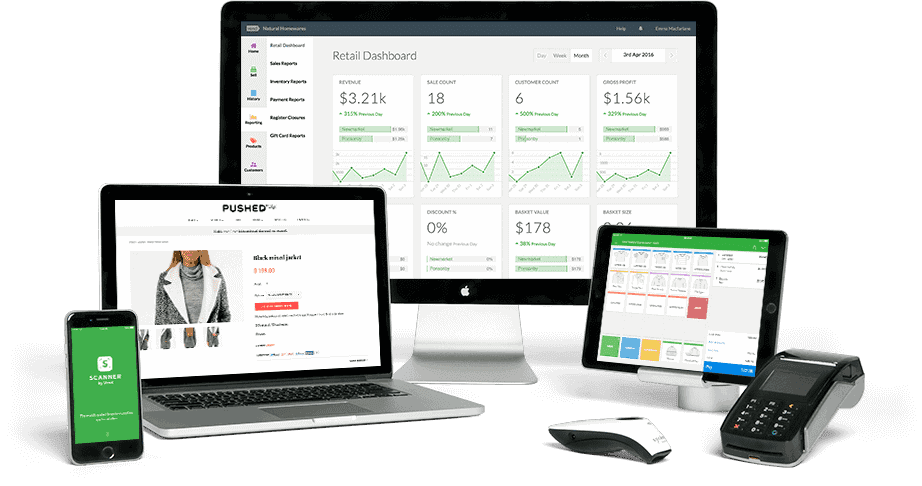 If you would like to access Bend over the cloud, you just have to do it through the Google Chrome operating system. As for the hardware, you need a device that is capable of running Mac OS x10.5 or Windows 7 and above.
As opposed to some of the leading POS providers, Vend does not require proprietary hardware components. As such, you may choose to buy new POS hardware from the box or just use the components you already have, if they are compatible with the system.
If you are looking forward to buying new POS hardware for the system, the three hardware packaged offered by Vend will save you money.
In this regard, these are the three main Vend hardware packages you should consider:
Mac Bundle
With this bundle, the vendor will offer you a Mac-compatible printer, scanner, and cash drawer. This bundle is meant for retailers who already have a Mac computer in their businesses.
iPad Bundle
If you already own an iPad, this is the hardware you should go for. The mobile POS solution will offer you such components as a printer, iPad stand, cash drawer and a selection of optional accessories.
PC Bundle
This bundle is ideal for retail business owners who would like to have a stationary PC POS station in their stores. As such, the bundle includes a pc-compatible printer, scanner, and cash drawer.
In addition to such hardware bundles, the provider offers an assortment of peripheral hardware components. To check the prices of these solutions and verify hardware compatibility, you should visit the official Vend website.
Vend POS Features and Capabilities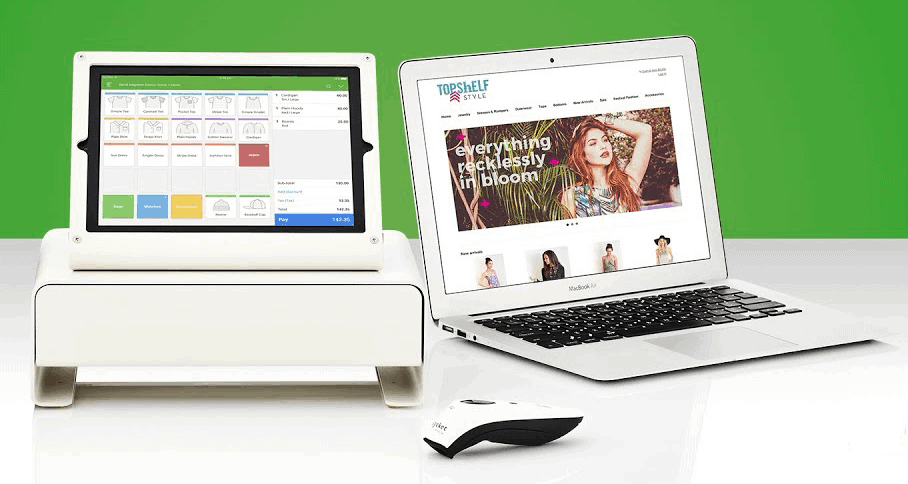 While Vend is one of the most affordable retail POS systems in the market, it is packed with an assortment of capabilities to streamline business operations. As you will come to learn, the software also offers advanced marketing, customer, sales and inventory management tools.
The POS software by this provider is designed to work on iPads, Mac and PC devices. Regardless of the hardware components, you decide to use, the system will automatically sync in the cloud. As such, it has been proven to offer business owners a unified management platform for all their sales channels.
Discussed below are some of ten award-winning features and capabilities of the Vend retail POS system:
Powerful Inventory Manager
In order to optimize profitability in your business, Vend features powerful inventory management capabilities. With such a solution, you can easily create products and services that work for you, gain visibility into the stock and boost efficiency.
Whether you deal with a single or multiple SKUs, this software will make it relatively easy for you to manage products( barcode scanner required). Some of the innovative inventory management capabilities you will come to live about this system include:
Bulk Imports and Product Variants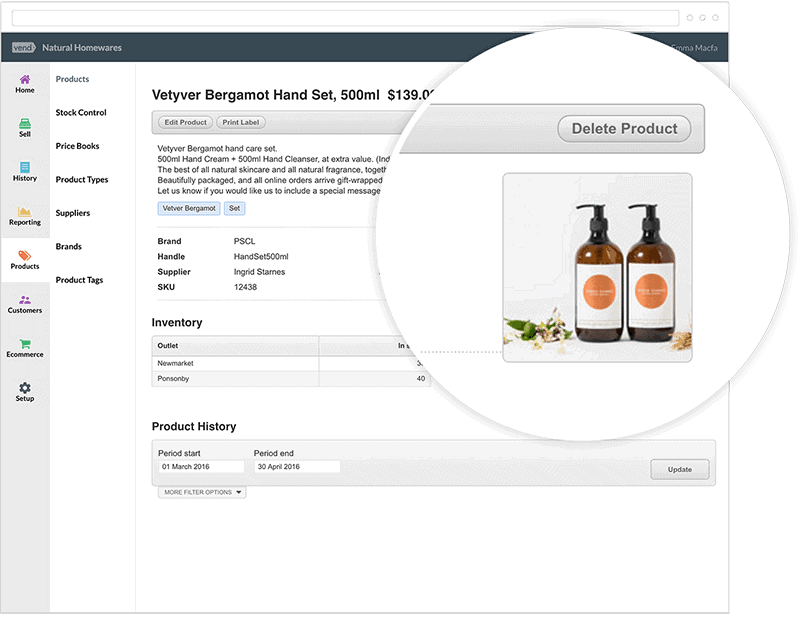 If you are migrating from an old POS system, Vend will ensure that you do not have to compile a new inventory database from scratch. Instead, the software allows you to import product listings in bulk from the old system to Bend. You may also update the inventory database from your online storefront.
Either way, the data you would like to import to Vend has to be in the form of a CSV file. While creating the inventory list, the solution will also let you create multiple variants and composites for the various SKUs. In this case, you will be able to create such variants as color, sizes and many other product variations.
The software also makes it easy for you to edit all the variants from a single view. The software is also capable of bundling products and services and splitting products into may options, such as wine by glass or bottle.
With Vend, you will be able to categorize your merchandise by different attributes, including type, name, brand, supplier code, handle, SKU or tag. This has been helping retailers build reports that are specific to different operations in their stores. Again, it will make it easy for you to coordinate your online storefront as well as carry out inventory counts.
To make inventory tracking and categorization easy, Vend features barcodes and labels capabilities. To begin with, it will make it easy for you to import the current barcodes in your store or even create new ones. You will also find it easy to add products to sales, stock-takes, supplier returns, and purchase orders.
Centralized Product Catalog
The Vend retail POS software allows retailers to manage a single product catalog centrally. In an effort to combat double data entries in retail stores, the solution syncs inventory items across all your sales channels. The solution will also let you duplicate products in your business within a single click.
In this regard, Vend makes it possible for you to replicate all products, including their variants, easily and fast. You will also be able to make minute changes to the new product list before saving it. This will come in handy whenever you are adding similar products.
With Vend, you will be in a better position to manage pricing across all your customer groups and sales channels. For instance, it lets you customize pricing by creating a special price for different customer groups or even for your staff.
The solution also supports customizable taxes for locations in different states, countries or cities. You may also customize tax rates to be applied for individual products separately.  In order to simplify wholesale operations, the system allows you to track, manage and record the stock as well as sales in real-time.
Ordering new products whenever the stock is depleted is always easy and convenient with Vend. The system allows for easy creation of stock orders with simple CSV uploads. Alternatively, you may also scan product barcodes to create orders. Thereafter, it will allow you to email the orders to your suppliers.
When the orders arrive, you will the system will allow you to receive, modify or even bulk print labels for the new merchandise. With this system, you also have the option of creating auto-filled orders. In this regard, the system will automatically generate orders whenever stock levels drop below the threshold.
Omnichannel eCommerce Platform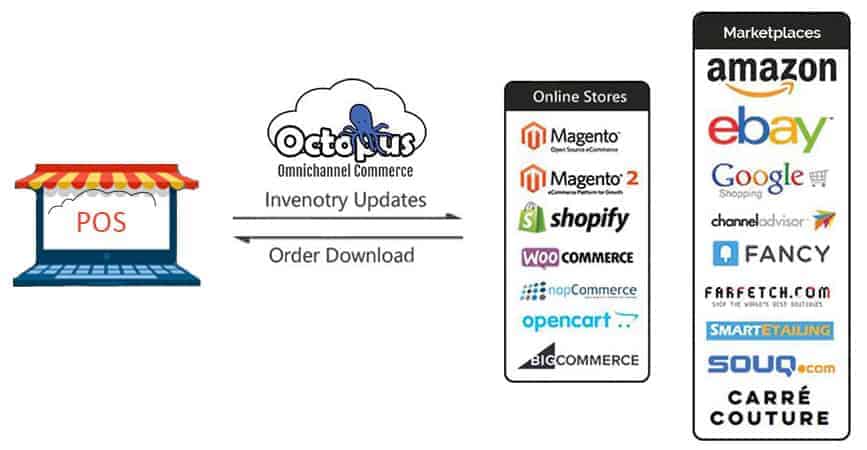 Not only does Vend offer your customers the freedom of shopping from multiple channels, but also allows you to connect with each of them across the various channels. To make the possible for your business, the provider offers all the e-commerce, in-store and online tools you will ever need.
The Omnichannel retailing capabilities offered by this solution enables retailers to interact with their customers seamlessly online, on-site and on their mobile devices. This solution will also centralize all sales channels and make it easier to manage and track products, orders, and customers.
Such a solution has been proven to open up new revenue streams, boost loyalty and increase customer satisfaction in retail stores. With such a solution, you will also be able to let the customers shop the way they would like to.
Reporting and Analytics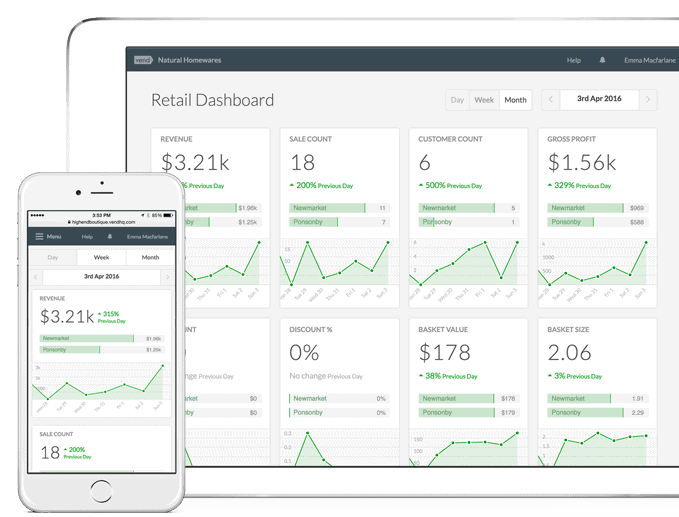 Regardless of the size of your retail business or franchise, you will be required to make data-based business decisions from time to time. This is why all the Vend subscription plans come with basic reporting capabilities. The powerful reporting tools offered by the software will simply take the guesswork out of the important decisions.
The basic reporting functionality by this provider is meant to give you actionable information and insights in a timely manner. In addition to the generic automated reporting, the software allows you to build custom reports. It all presents you with a range of filters and variables to help you digest the data collected by the POS system.
Such capabilities will help you gain a deeper understanding of the various operations in your store. For instance, it will help you know the best-performing products and products across locations as well as understand your customers. For advanced reporting and analytics capabilities, you will have to upgrade to the Pro or Enterprise plans by this provider.
Online Sales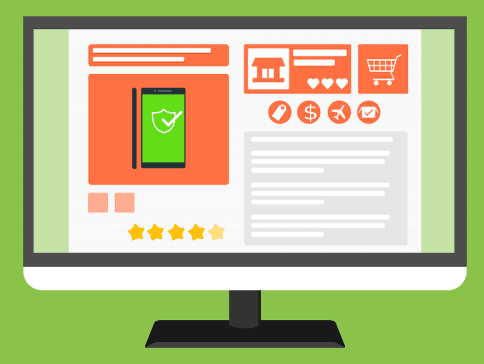 The software will make it easy for you to set up an online retail store and integrate it with the POS system in your store. Whether you are a beginner or are experienced, you will find it easy and convenient to set up online sales with Vend
As you will come to learn, the system features an intuitive interface. You will also be able to get onboarding support whenever you need it. To make things even easier, the software is packed with a myriad of customizable and mobile-friendly templets. Other capabilities you will come to love about this feature include:
Real-time Synchronization
What if you could just manage your in-store and online sales from the same screen? This is what the Vend POS system will help you achieve. To give you a comprehensive overview of sales across all your channels, the solution will synchronize your inventory automatically.
The system keeps you updated on stock levels and purchase history in real-time. This will, in turn, allow you to create marketing campaigns that convert.
Customer Support and Services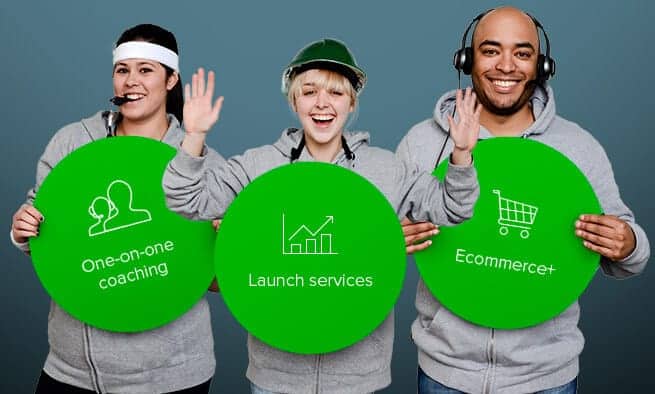 Vend offers award-winning 24/7 customer support to its customers wherever they are and whenever they need it. The provider has its headquarters in New Zealand, Australia, UK, Canada, and the USA. In all these locations, the provider has a professional support team in place ready to address any problems you may be having with the Vend POS system.
Some of the customer support options offered by the provider include:
Email Support – you may contact the customer support team at Vend via email to get help on such matters as adding a new register, expanding to a new location, inventory and hardware problems.
Social Media – You may also contact the support time through social media platforms. In this case, you may interaction with then on LinkedIn, Facebook or Twitter. The provider will also keep you updated with news, features, and FAQs on its social media platforms.
Priority Support – for priority support, you can get in touch with the customer support team at Vend through a phone call. In this regard, the provider offers free phone support for all its three subscription plans.
Self Help – you can also get help for the problem you may be having from the Vend Self Help center. The help center features a range of a beneficial set of guides, articles tutorial videos tips, tricks, and training content. All these are available for free for all Vend customers.
Multi-Outlet Support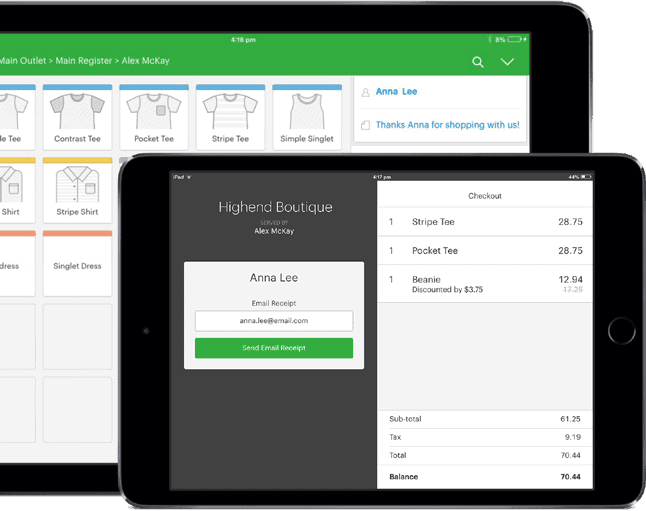 Not only is this software suited for small and startup retail stores, but is also meant to offer easy scalability as your business grows. This is why the Pro and Enterprise plans allow you to add more store locations to your POS system.
Regardless of the number of retail outlets you have, Vend will make it easy and swift for you to manage and optimize operations. One of the capabilities you will come to love, in this regard, the ability to centralize management and data for all your locations.
Right from reporting to inventory management, this software makes it convenient for retailers to manage multiple locations in one place. Here are some of the multi-store capabilities that make Vend one of the best retail POS systems:
The ability to manage the inventory catalog across all your business locations neutrally will save you a considerable amount of time.  In addition to giving you a comprehensive overview of the catalog, this system makes it easy for you to update products And pricing remotely.
In its functioning, the system is designed to sync inventory items across all your retail stores the system will also centralize important business data for easier management. For instance, it makes it possible for you to manage a single customer list for all your retail outlets.
It will also make it possible for you to manage a single inventory database regardless of how many locations you have. The system also allows for easy inventory lookup across locations as well as real-time syncing of the stock. It will also make it easy for you to transfer inventory items across outlets from a central point.
With Vend Pro and Enterprise plans, you have the opportunity to tailor the POS system to your specific business needs. Vend is essentially meant to scale with your business and cater for your changing business needs as you grow. As such, it makes it easy and convenient for business owners and managers to add new users, registers outlets and software add-on.
Vend POS Integrations and Add-ons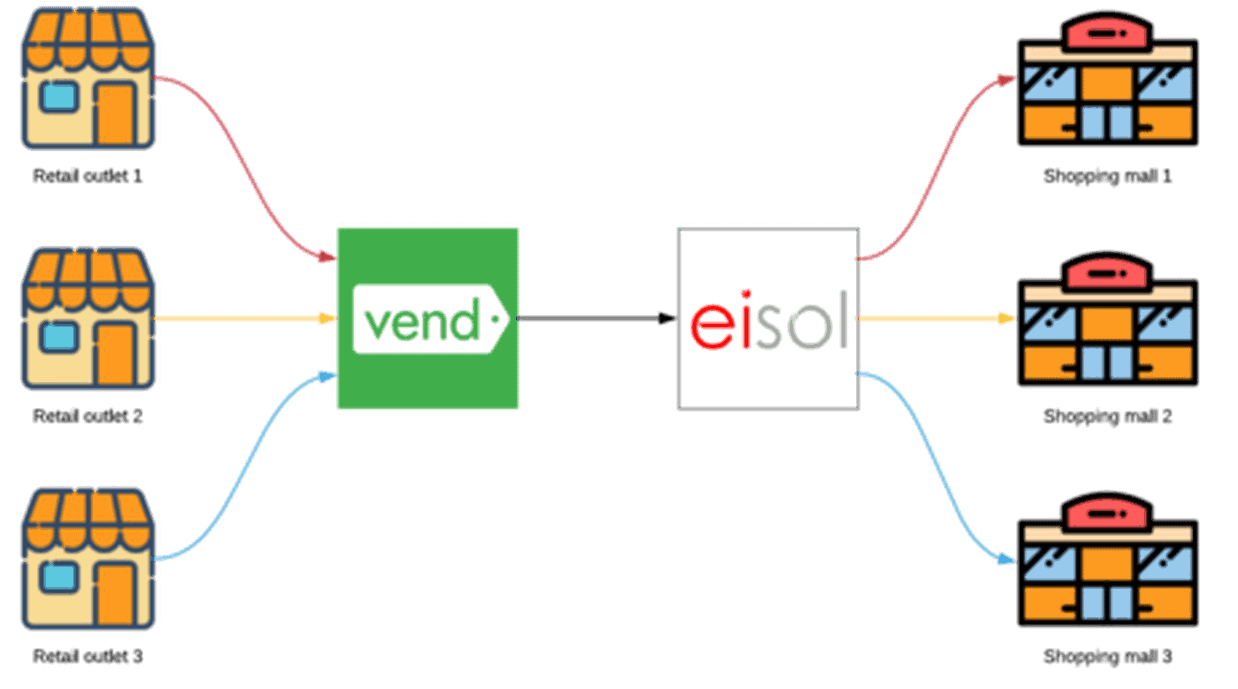 Many of its current users love the fact that Vend is capable of integrating with other services and software add-ons for enhanced functionality. The provider offers a range of add-on apps for every industry.
In this regard, the software supports integrations with some of the leading productivity apps and services, ranging from accounting to employee and marketing apps. Some of the add-ons you will find useful, in this case, including the Stitch Labs multi-channel retail, Marcello targeted loyalty marketing as well as Deputy and Timely scheduling apps.
The system also integrates with some of the popular third-party services like QuickBooks Online and Xero. The two integrations are renowned across the globe for some of the best-advanced accounting capabilities.
Our Final Verdict
In order to get the best value for your money, you should go for a POS system that offers much more than just register functionality.
Just like Vend POS, providers like Shopkeep POS and Revel Systems also allow for easy management of the inventory, sales, customers, and employees.
In addition to these, Vend is an award-winning software for exceptional customer support, innovative technology, and affordability.
The software also supports integrations with some of the best third-party services and add-ons. Such are the aspects that make Vend one of the best retail POS systems in the market.
The following two tabs change content below.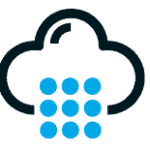 POS Quote Team
The staff at POSQuote.com is composed of industry professionals, experts, and current business owners. Through extensive research, we compile buyer's guides and review the best POS systems in the industry.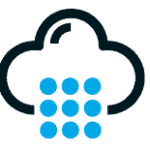 Latest posts by POS Quote Team (see all)
Reader Interactions