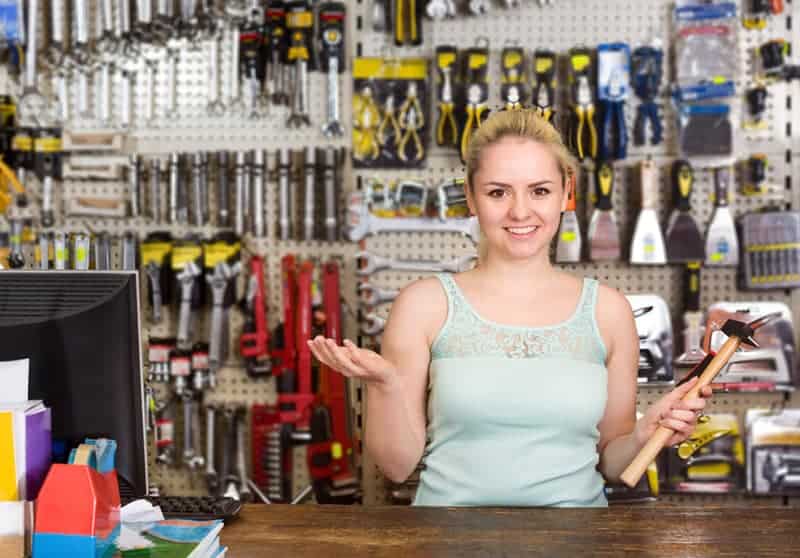 To effectively manage a hardware store, you must cater to every part of this business. From improving the checkout process for your costumer to managing inventory, you need a solution that keeps track of every aspect in real-time.
By using a point of sale system, you'll be able to track what's in stock, your cost for inventory, schedule employees, and produce custom reports. Such reports will provide actionable insights into making smarter business decisions, such as getting rid of dead inventory and restocking on your best-sellers.
POS software for hardware stores will also help you with a number of management tasks. Tracking sales figures, forecasting profitability, automating purchasing, and launching a customer loyalty program are just a few.
Finally, the best hardware store POS system must integrate with your online store, manage your entire product catalog, improve checkout speed, and create special orders on the fly. For larger hardware stores with plenty of inventory, take a look at Lightspeed Retail. If you own a small hardware store and don't need the most advanced reporting capabilities, you can opt for Shopify or CashierLive.
Remember that you must remain vigilant in this competitive type of retail business. Let's dive into reviewing a number of systems that can you manage your store better and help you expand on your current sales and processes.
Comparing the Best Hardware POS Systems
System
Starting Software Costs
Hardware Costs
Key Features

Starts at $59/month
Additional terminals are $34/month
Great back-end reporting and forecasting, a la carte pricing options available

$99/month per terminal
Onboarding and installation start at $649
The first ever POS system for iPad

$75/month for unlimited terminals
Single touchscreen terminals
start at $1899
Simplified automated reporting options to make your paperwork less

Starts at $9/month
Quote based, hardware is included in some packages
Each plan can be tested for free for 14 days
Get A Free Quote

Most POS systems integrate with eCommerce in some fashion, but Lightspeed excels at it. With an extensive list of features, Lightspeed is purpose-built for retailers who want to launch large-scale campaigns across all their possible marketing channels.
However, even small hardware stores can benefit from the software. If you are looking for a solution that can grow with you, Lightspeed's software is the right choice.
Lightspeed's software enables brick-and-mortar store owners to expand their business. It allows users to control in-store and back-end warehouse operations. It also gathers data on customers' purchasing habits to help owners optimize their business. A 14-day free trial is available to evaluate the software. Online stores don't need the software, but they can benefit from it.
Lightspeed's omnichannel capabilities and POS software enable retailers to track and organize their inventory across multiple channels. The integrated solution is priced as low as $99 per month. For this, you get one cash register, basic reporting features, access for five employees, cloud backup, free updates, and 24/7 support. Lightspeed is compatible with both Mac and PC. It also has a mobile app and an iPad application. You can also sync your physical inventory across multiple locations.
Let's review the features of this provider.
Advanced Inventory Management
For a hardware store owner, inventory is one of your biggest financial investments. To truly maximize the ROI on this investment, your business needs the right inventory management solution. Without it, you can lose customers and your profit margin.
Correct any operational mistakes like inventory imbalances, track your inventory down to the last item, and run reports on what's selling and what's not. The software is also able to track multi-unit pricing and shift inventory between locations (if you have more than one).
Customer & Vendor Management
Track sales and behavior history for your customers and get to know them better. Then, adjust your email marketing strategy accordingly. Reward your customers with a point system for every purchase. This will strengthen the relationship with them and keep them coming back to your store.
Free up time to manage your business by one-click ordering from your vendors. No more looking for purchase orders, sorting through various forms and paperwork, or missing your invoices. Everything you need to place orders is in one dashboard.
Omnichannel Marketing
eCommerce is huge, even for hardware retail, and Lightspeed POS delivers on this front. That means an online store, integration between the online store and your brick-and-mortar shop, and extensive customization to make your online presence shine.
But where Lightspeed really excels is leveraging social media and other CRM initiatives as part of your marketing strategy. Also, check out Lightspeed's integration with Facebook for selling and reviews, MailChimp for email blasts, and many already-existing online stores you might be using.
Cloud-Based
Lightspeed Retail is a cloud-based POS system, but what does this mean for hardware store owners? It means that keeping track of customers, sales, and inventory is much easier across multiple devices. Track sales and other aspects of your business, even when you're not present at your central location. Also, inventory tracking is easier with Lightspeed's software.
2. Best Hardware Store Inventory Software: Revel Systems


A key aspect of modern POS software is customer management, and Revel Systems is a great example of this. Revel Systems offer robust onboarding and installation services as part of your purchase.
They also offer support for "always-on" functionality, stockroom management from the terminal, and support for customer information and reward programs. This blend of customer service and user support makes Revel Systems the perfect fit for a hardware store that wants to use loyalty cards, reward cards, and targeted customer promotions.
If you're considering Revel Systems as your Hardware Store POS, consider the following:
Integrations
If you want some new functionality, then Revel can probably support it. As of May 2019, Revel system offers several integrations across multiple categories. Revel supports integration with digital payments like Apple Pay, Bitcoin, PayPal, and Zapper. Want eCommerce support? Revel integrates with Shopify and other online stores as well.
You can also integrate Revel with QuickBooks online for accounting and Homebase for staff management. It's also easy to integrate third-party gift cards and your own loyalty or reward cards, depending on your needs.
Get A Free Quote
Revel also has several hardware add-ons that integrate, like customer-facing displays, kiosks, and digital menus.
Inventory and Delivery
Revel Systems POS can handle inventory easily by making it simple to add and track items through the interface. Managing items down to color, type, manufacturer, and price is simple with customizable drop-down menus and tables.
Revel also has tools for staff to track remote orders and deliveries through the POS. Tying together POS and inventory with customer management, Revel Systems can store customer order history and locations to ensure optimal delivery of items on a per-delivery basis.
Revel Systems POS System Downsides
With all the hardware and software integrations, Revel Systems has a reputation for complexity. More importantly, this isn't purpose built for all retail, including hardware. It was first built for restaurants and the food industry.
While it can be expanded to handle nearly any retail environment, the work and cost involved to do so might be too much of an investment for your hardware store.
3. Best POS for a Small Retail Store: Cashier Live

Sometimes, you just need a register to handle purchases. This is where Cashier Live shines. Hardware stores looking for a solution to their POS woes will find in Cashier Live a tried and tested system built to do one thing really well: handle customer transactions.
Cashier live also included several hardware options for all your typical in-store transactions, including registers, keypad scanners, and touchscreen registers.
With Cashier Live, you don't have to worry about manually compiling and comparing sales and cost data. The system can import and export data and provides a streamlined reporting system to help make accounting a snap. The basic plan starts at $75 per month for a single store and includes unlimited registers, inventory, and customer support. It also comes with a free 14-day trial.
The interface is easy to use, but there is a learning curve. If you're new to the system, this program will walk you through the steps in a step-by-step fashion. Besides managing sales and inventory, Cashier Live also handles payroll and invoicing. If you're looking for a more comprehensive accounting system, you can try Sage 50 or QuickBooks Online with Payroll. Both systems offer payroll and profit and sales reporting, and are suitable for small and mid-sized businesses.
Cashier Live also has a free app for iPhone/iPad users. This app functions similarly to Square, allowing you to scan barcodes, take payments, manage inventory, and track customers. The app only works if you have a working internet connection. It also offers full integration with Cashier Live, so you can keep track of your business wherever you are.
Cashier Live also comes with a reporting system that allows you to pull any data you want from the system and create readable reports. Using this system, you can even export your sales history, transactions, and inventory to Excel. It also has tools to account for tax-related information. This means that managers can easily track incoming sales and expenses to keep an eye on their businesses.
Here are some of the Cashier Live features that are specifically meant for hardware stores:
Inventory Management
Cashier Live isn't offering a complex system. Instead, it offers a straightforward interface with east inventory management.
Inventory is incredibly important for a hardware store, and Cashier Live offers a simplified interface for managing inventory without having to go on the floor or in storage to know what kind of tools and machines you have on hand.
Employee Management
A great hardware store should always have someone ready to help customers, which means that your staff should be on the sales floor as much as possible. With Cashier Live, employees can clock in and out right at the register.
More importantly, this POS allows you to track work hours per day, per shift, and on a per-employee basis. This means that you can accurately track employee hours. Ensure that all your shifts are covered and make changes to staffing based on illness or absence, so your customers are taken care of.
High-Quality POS Hardware
Cashier Live provides software for purpose-built hardware you can purchase from the company. This software works seamlessly with mobile devices like iPhones and iPads, so you can have sturdy, traditional registers for in-store purchases and mobile devices for sales floor customer assistance.
Limitations of the Cashier Live System
Cashier Live does what it does well, but not much else. Shops looking for online integration for eCommerce, advanced reporting, or other bells and whistles will find it a bit lacking. However, if your hardware wants a tough set of terminals that just work, then Cashier Live might be your POS
4. Hardware Store Software for Inventory Management: Shopify

Shopify POS is one of the leading eCommerce software providers, offering scalable POS solutions for retailers around the world. Where Shopify truly excels in the POS market is its flexibility when it comes to integrating with your business.
If you start with Shopify, what you will notice first is that its POS hardware and software tools are easy and accessible, and they are supported by excellent customer service.
That's because Shopify looks to make using modern POS technology easy for small businesses growing into larger businesses—which makes sense.
Hardware store owners should consider the following aspects of Shopify as a POS solution before jumping in:
Advanced eCommerce
Shopify offers hardware stores the tools they need to integrate their in-store operation with advanced online marketing and eCommerce solutions. Managing inventory between online shoppers and in-store customers is integral to a successful hardware store. Shopify integrates eCommerce solutions like an online store and SEO resources.
Using Shopify will enable you to sell more tools and hardware through an online storefront. It will also help you improve your online presence through functionality like customer reviews, blogs, and product web pages.
Overall, if you need a POS that can start small and grow with you, then Shopify might fit that bill.
Built-In Reporting and Work Orders
Any POS worthwhile for hardware store owners will include reporting functions built-in for easy access. Shopify Analytics gives you a series of dashboards and reporting tools to track total sales, online vs. offline sales, total orders, average order value, and more.
If you sign up for the Shopify Advanced or Plus plans, then you get advanced reporting features like customized reporting based on the needs of your store. This is especially good for hardware stores that offer physical products as well as work orders or repair services. You can track and repair several kinds of sales from multiple stores.
Downsides of Shopify
That all being said, Shopify does have a few limitations. It is primarily built for online stores, and while the in-store POS is functional and integrated with online features, it is a little lacking compared to other dedicated POS systems.
Also, despite the attractive price tag, the reporting and inventory features aren't quite as robust as some of the other POS systems on this list.
Before Choosing a Hardware Store POS System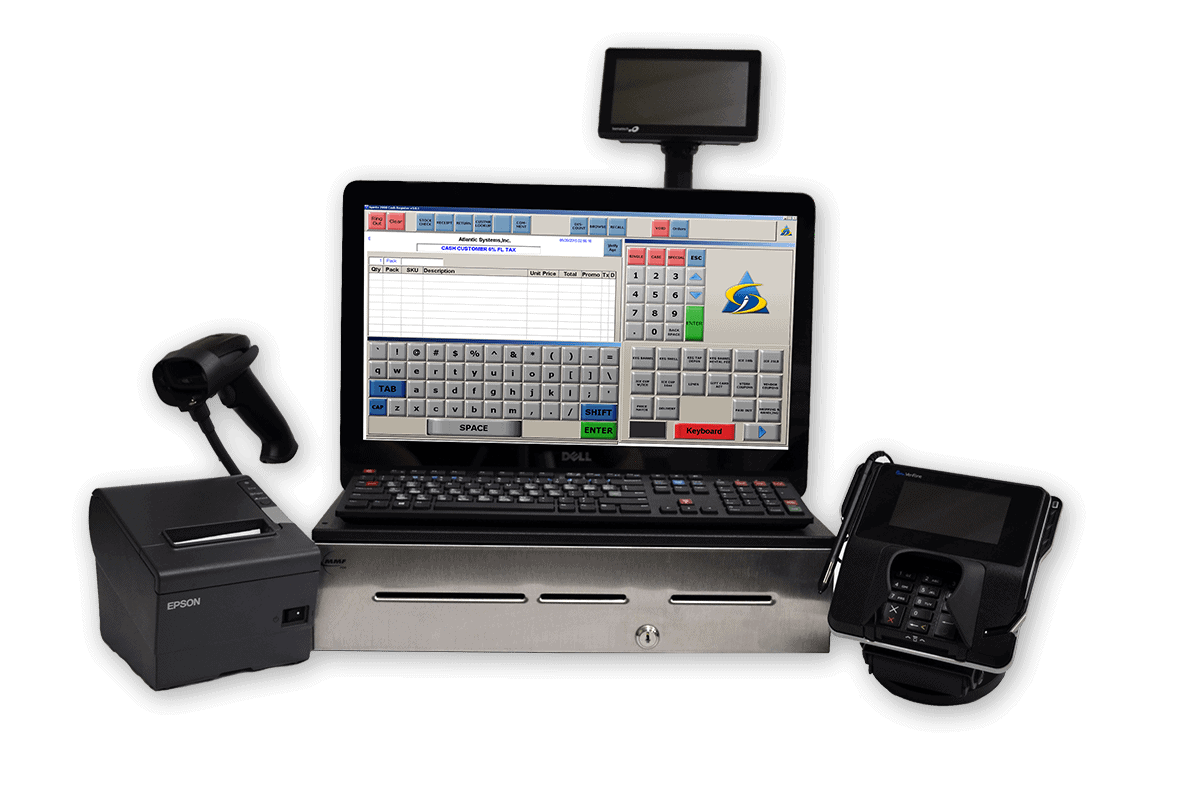 Hardware store owners are typical retailers with a few catches. Hardware stores sell hardware – heavy, expensive, and complex machinery in some cases. But hardware stores will also offer repair and installation services in some cases. So, you'll need a POS that can handle both custom work orders and product sales.
Secondary are inventory and customer management. Simple and accurate inventory tracking can make sales that much easier, especially when it comes to everyday tools and other hardware. Hardware stores also thrive on repeat customers, so customer management is crucial.
With that, there is no reason a hardware store isn't taking advantage of advanced POS systems that integrate with advanced marketing solutions.
Here are a few things to consider before choosing a hardware store POS provider:
eCommerce and Online Storefronts
Most people still go into hardware stores to make purchases… but more and more customers are researching products online prior to their purchase. That's because few people want to invest the time and effort necessary to purchase expensive equipment for a job just to find out that it doesn't work.
And POS that provides integration with an online store allows you to show your products and services to customers who are researching online. These customers will often rely on online reviews to determine what they think about tools. With an eCommerce-focused POS, you can make sure that your site is the one that shows up when customers research hardware and appliances.
Customer Management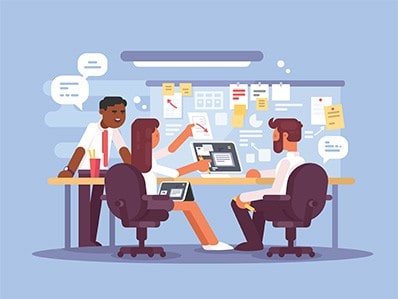 Hardware stores thrive on repeat, long-term customers. A POS with built-in customer management helps you deliver the kind of service that these customers expect without jumping through hoops.
If you have regulars who always come in to buy gardening equipment or repair parts, then tracking their purchases can help you target them for special deals and sales. Introduce them to a mailing list that integrates with your POS so you can sell them exactly what they want.
Also, use your POS to create customer rewards systems so that the high spenders that come in and buy expensive hardware or appliances can feel like they are getting something for their troubles. It will keep them coming back.
Inventory Management
Nothing is going to hurt your return business more than if you are supposed to have some tools on hand and you don't.
Get A Free Quote
If you have a POS with proper inventory tracking, you can ensure that your customers know exactly what you have on hand and that you can sell them what they need. Having a POS tied to an eCommerce store can also help you manage customer orders to your store or to their homes.
Built-In Work Orders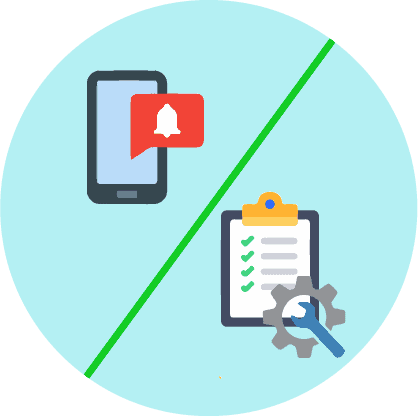 If you offer repair or installation services from your store, then you'll need a POS that handles work orders. With this functionality, you can seamlessly sell a customer an appliance or bulk product and tie that sale to an associated work order for delivery or installation. This will guarantee that your customers will remember your commitment to customer service.
Payment Processing
Typically, customers will probably buy tools and hardware through credit card or debit card. However, bigger sales or online sales would benefit from having more advanced payment options. A POS that allows you to take alternate forms of payment, like PayPal, Bitcoin, or Apple Pay will remove barriers between you and your customers, encouraging more sales.
Our Final Verdict
As discussed here, a hardware store POS will solve issues related to customer management, eCommerce, and inventory management. Hardware stores may think that POS systems built for any retail will suit their needs.
However, we believe that POS systems designed specifically with hardware store features in mind are going to serve hardware store owners the best. Such features include inventory management, eCommerce functionality, and customer management capabilities.
The right POS will seamlessly integrate inventory management with your POS at the register. Ideally, it should also integrate with any eCommerce or online storefront(s) you have so that customers can read and review products, buy online, or buy in your store.
Whether you own or manage a small or larger hardware store, the POS systems featured here exhibit plenty of the core features that you would expect from a retail POS system. If, however, you're looking for a free hardware store POS system, consider EposNow, which carries no monthly fee.