Depending on the type of restaurant and the people who eat there, a growing number of customers expect a higher level of technological savviness.
After all, this is the digital era of the 21st century. It makes sense to leverage the latest technologies to make a business run more smoothly, including restaurants.
The Nobly POS solution is one that positions itself as taking advantage of newer technologies in the restaurant environment.
This POS is best-suited for a variety of food establishments, including restaurants (both table service and quick-serve), coffee shops, and delicatessens.
Also, it is ideal for bakeries, bars, food trucks, food and drink hubs (multi-vendor sites where the vendors rent space from the owner).
Who's Nobly POS?
Founded in 2013, Nobly is a recent entrant into the restaurant POS market, and it shows in terms of a hipster vibe and use of the latest approaches in POS software solutions.
This is not a legacy POS that has had to overhaul itself over decades to keep up with the changing landscape of POS technology.
The company is headquartered in the United Kingdom (London), but also has offices in the US (Austin, Texas), Australia (Melbourne), and Uruguay (Montevideo). This is a cloud-based iPad POS solution designed for ease of use and increased efficiency in restaurant operations.
Nobly POS Benefits
Nobly gets higher marks from users than many restaurant POS solutions. Many of these positive reviews highlight specific people at the company who helped them choose Nobly and get it set up.
Other generally satisfied users note that it is very easy to use and is very affordable.
Potential Nobly POS Drawbacks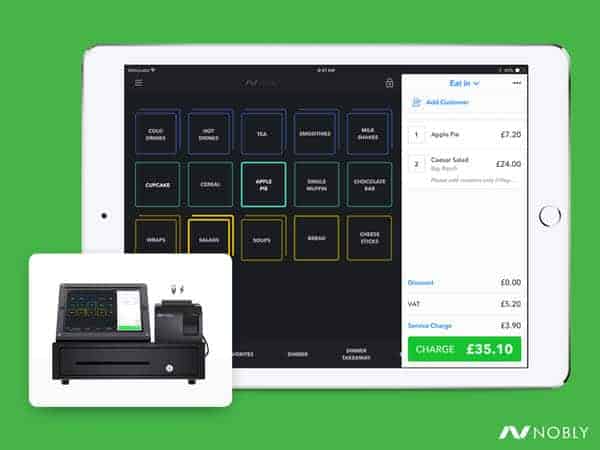 Although the Nobly POS solution generally gets very high marks from users, the ones who don't give it good marks are very unhappy with the POS. In fact, they are so unhappy about their experience that they question the authenticity of the positive reviews.
The common theme through all the negative reviews is the lack of timely, effective technical support. And yet all the glowing reviews also mention support. This is where it's useful to distinguish between customer service and technical support.
The extremely positive reviews about customer service are about the initial sales and setup process. The extremely negative reviews are about technical support when there are problems. The unhappy users all say how the company was great about selling them the product, but then feel like they don't care what happens to them after that.
If you read these reviews carefully, you will realize that Nobly asks for reviews right after the customer has been set up with their new POS. In other words, in the "honeymoon" phase when all seems well. Some users have taken the time to update their initial glowing review so it reflects their subsequent negative experience.
Other details mentioned in negative user reviews include problems with multiple terminals, the till system has serious bugs (from 2018, so may have been fixed by now), and labor-management does not work well. Others noted the stock system was very basic (again, back in 2018, so it may have been improved by now).
Nobly POS Pricing
The company website does not mention any specific information about pricing. Based on user reviews, pricing for Nobly POS can variate based on your needs. However, describe it as surprisingly affordable.
Nobly POS Requirements
This is an iPad-based POS solution, though the website doesn't mention if you need to buy the iPads yourself or if they offer them.
They often picture various POS hardware you would expect with a system like this – such as a cash drawer and card payment terminal.
But on their hardware page, all they show there (with prices) are three different receipt printers, an iPad stand, a barcode scanner (which seems odd for a restaurant), and an order display unit. This is odd because users have mentioned getting all their hardware from Nobly as well.
Nobly Features and Capabilities
Below is an overview of the main features and capabilities of the Nobly POS solution:
Payments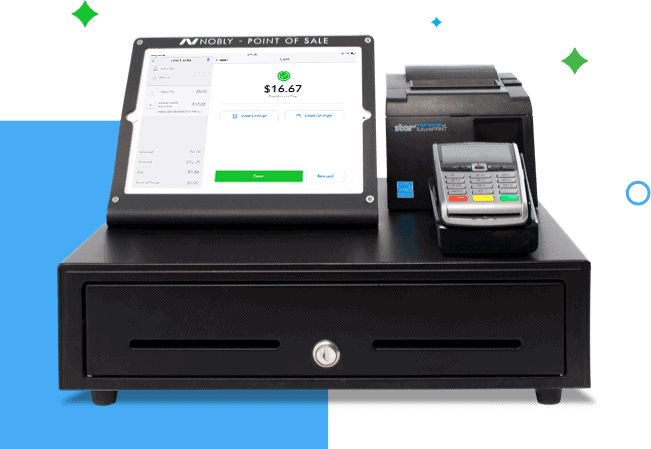 The Nobly POS integrates with various payment processors, including Worldpay/Vantiv, Tsys, NAB Velocity, and SumUp.
Stock and Inventory Management
The POS includes "full inventory management" so you always know how much stock you have, what's running low, and reminders for ordering.
It also shows you what is selling well and what isn't.
Reporting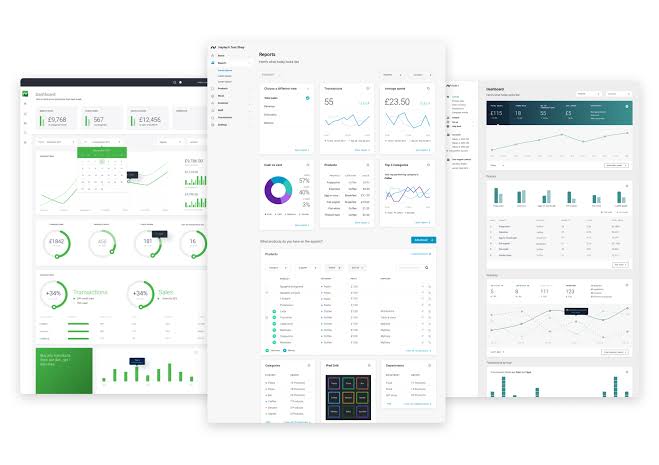 There are a number of basic/standard reports available. These include sales (daily, by product, by category, by location, etc.) and taxes, inventory and ingredients, end of day reports, and staffing reports.
Sales data can be exported to your computer or directly into Xero or QuickBooks.
Loyalty
Nobly POS has built-in loyalty schemes, allowing restaurateurs to use custom-designed loyalty cards to show off your brand, as well as track loyalty progress and rewards.
Offline Mode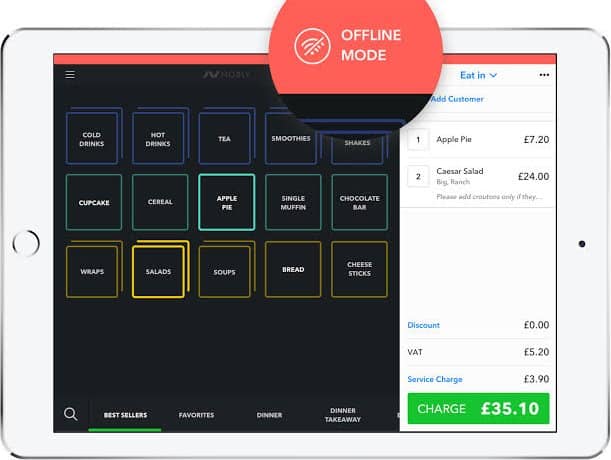 This feature is meant to ensure that even when a restaurant's internet connection is down, it can still process transactions.
All data will sync when your connection comes back online.
Order Display Unit
This device clearly displays each order as it is rung up so the kitchen knows what they need to do and in what order.
This device works off the iPad's local network, so it doesn't require WiFi to work.
Table Service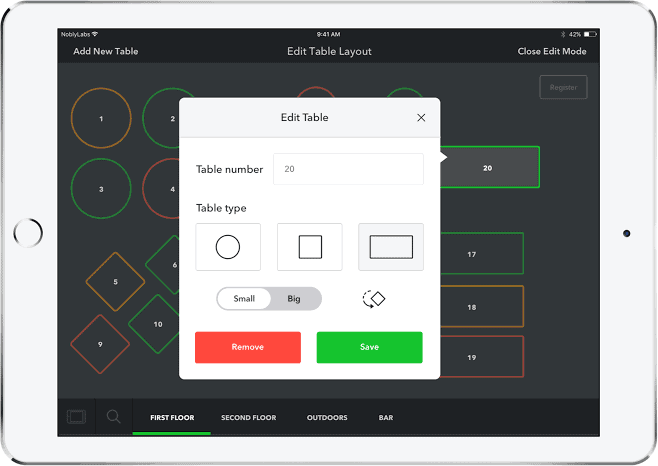 Table layouts in Nobly POS can be adjusted to match the floorplan of any restaurant. And of course, it's an iPad POS, so it's quite ideal for tableside ordering.
Table status can be assigned, and easily seen by others. Bills can easily be split among multiple customers.
Integrations
As previously mentioned, there are accounting integrations for QuickBooks and Xero. There is also an integration with Deputy for workforce management such as scheduling and timesheets.
Another integration available is with MarketMan for order management. There is also an integration with Pepper for merchant branded apps for mobile payments, ordering, loyalty, and so on.
Customer Service and Technical Support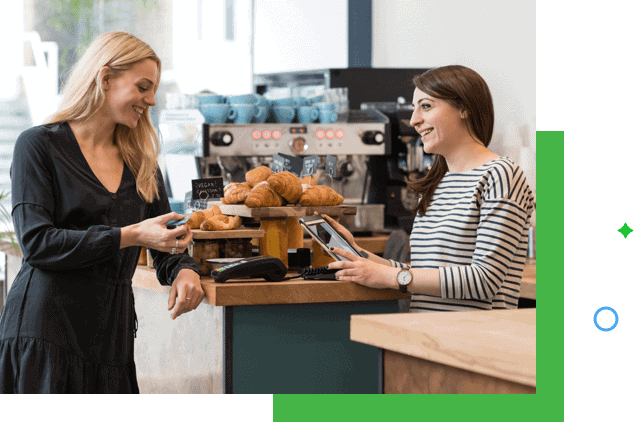 This was covered in-depth earlier in this review. Customer service in terms of making the purchase and having the system set up gets high marks.
But getting a response from what is supposed to be 24/7 technical support when you have problems receives very poor marks from many users.
The company does appear to actively solicit reviews from new customers to register positive feedback before they've had a chance to find out how the system will perform for them.
The Final Word on Nobly POS
The Nobly POS solution is designed specifically for restaurants, cafés, bars, and other foodservice operations.
While user reviews are generally quite favorable, when you dig into the details of those reviews, there some red flags to be aware of. Caution is especially warranted around receiving timely, effective technical support when problems arise.
If you take some time to fully explore the Nobly POS website, you'll see that it is generally slim on content.
They fail to provide information on many things people would want to know about. Although it looks good, it seems the company doesn't have much to say about its own product.
The following two tabs change content below.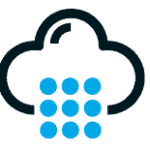 POS Quote Team
The staff at POSQuote.com is composed of industry professionals, experts, and current business owners. Through extensive research, we compile buyer's guides and review the best POS systems in the industry.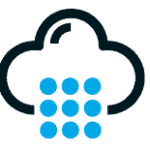 Latest posts by POS Quote Team (see all)
Reader Interactions