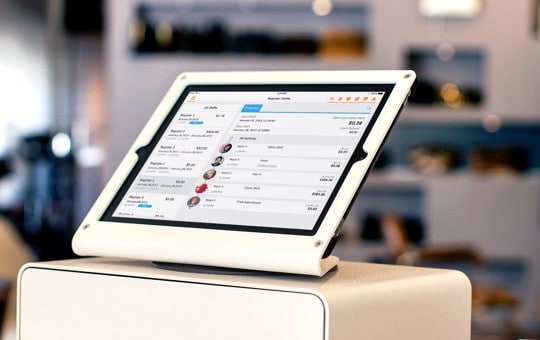 If you're looking for a cloud-based iPad POS system for your retail or restaurant business, take a look at Bindo POS. With more than 300 features including inventory management and powerful CRM modules, there's a lot you can do to automate tasks and enhance your establishment.
For retail stores, the inventory management system can help you scan inventory with portable hardware like barcode scanners and tablets. Generate custom inventory reports to monitor your stock and track your best-selling items.
For restaurant managers or owners, use the lightning-fast table management feature to enhance the speed of service. View your floor plan and use the color-coded tables to enhance efficiency and manage your tables easily. Maintain table reservations and get parties seated faster.
After an extensive Bindo POS review, we found the engaging CRM features to be the most powerful among retail POS systems. With an integrated module, you can create customer profiles during the checkout process. Sell gift cards or store credit which will keep customers coming back.
Additionally, you'll be able to offer a multi-tier loyalty program for customer spending. Track the customer's spending history, tracking your best-selling items so you can restock them. For restaurants, this means your top-selling dishes on the menu.
With intelligent re-ordering suggestions, you're never out of your favorite products or ingredients. Use one-click purchase orders and monitor the status of your orders. And, by using the online integration feature you can sell items online (for retail) or offer online ordering and delivery for restaurants.
With EMV secure payments, Bindo helps you accept payments quickly and easily. Let's examine what other features Bindo offers, their pricing plans, and how the software can help your business thrive.
So where do you start when trying to decide which POS solution is right for your retail business, restaurant, cafe, or pizzeria? Current technology allows businesses to run their entire system in the cloud and be accessed on iPads and other portable devices.
BINDO POS is one of the most advanced point-of-sale platforms available today. Completely cloud-based, Bindo was designed to leverage the economical and flexible iPad. With over 300 features, there are few systems that are as complete as BINDO.
In this article we will highlight the most important functionalities of BINDO POS. WIth rave reviews from their customers and accolades from the industry, you will see why BINDO should be a consideration for your POS solution.
Who's Bindo POS?
This cutting-edge POS system was founded and built by some of the best and brightest minds in the technology business. Started in 2013 and headquartered in New York City, the passionate team at BINDO have decades of experience building SaaS solutions that have served over 100 million users.
BINDO POS has over 3,000 merchants utilizing their solutions in more than 60 countries around the globe. Businesses across every vertical in the industry have processed over $1 billion in transactions as they built and grew successful operations.
With a deep understanding of the needs of retailers large and small, BINDO continues to add new features to their platform and develop industry-leading tools. Choosing BINDO POS as your technology solution will put your organization on the fast track to success.
Key Features from BINDO
Apple iPad's becoming larger, faster, and more affordable has inspired many POS solutions providers to build their entire platform around the exclusive use of iPads. Bindo built their POS solution from the very beginning with the iPad as the focal point.
Easily Launch an E-commerce Store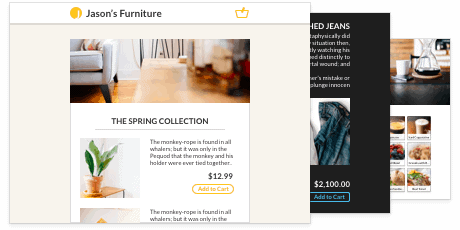 Bindo's Storefront feature allows brick and mortar retailers to quickly launch an online store. Simply embed one line of code into your existing website and you are in business. Customize the look and feel of your new e-commerce store to match your branding.
Bindo Marketplace capabilities automatically make your newly added inventory items available for purchase in your online store. All of these features are optimized for viewing on laptops, tablets, or mobile devices.
Because everything is in the cloud, inventories are maintained across every channel that you sell items. Add pick-up or delivery options for your customers for added convenience and service.
Seamlessly Handle All Transactions
Bindo includes integrated functionality to accept cash and credit cards. Customize your register to streamline the checkout process for your employees and customers. Open and close shifts with the click of one button and generate detailed reports.
Your cashiers will also be able to create and redeem gift cards with Bindo POS. Gift cards increase foot traffic to your store, increase average spend, and drive awareness for your brand. Reports will record all activities and track spending habits.
Discounts and coupons are also easily applied at any stage of the sale with Bindo POS. Customers can redeem loyalty points or apply marketing offers you have sent them.
Secure Credit Card Processing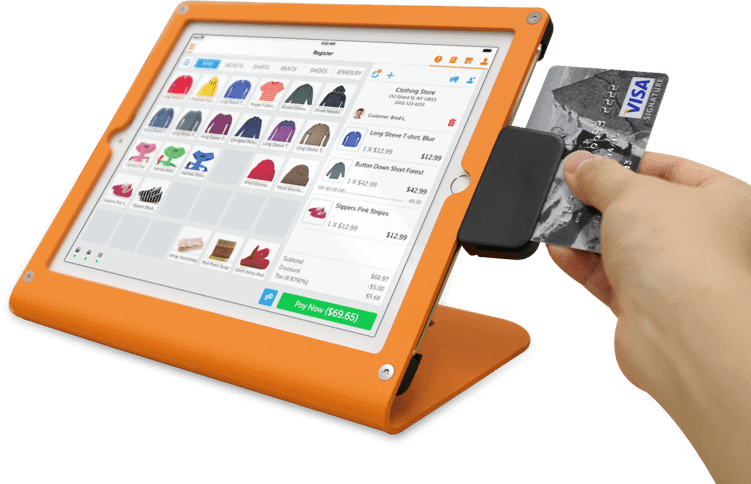 Bindo iPad POS utilizes the strictest PCI security standards to handle all your electronic transactions. Since Bindo works with 99% of all credit card processors, you can keep your existing processor or shop around for the best rates and service.
Simply swiping a card for payment is no longer secure enough.  All cards now are required to have an EMV chip. All Bindo card readers include EMV functionality. Protect your business and your customers from fraud.
Bindo also supports the use of Apple Pay and other touchless payment methods. PCI-compliant, this convenient payment means for your customers is quick and secure.
Bindo is also available in a Mobile version that allows your associates to process payments from a smartphone. Speed up long checkout lines or make sales offsite. All inventory, sales and other reporting data are available in Bindo Mobile POS.
Integrated CRM & Customer Loyalty
Bindo POS allows you to track your best customers and reward them with valuable loyalty programs to encourage their ongoing support. The most advanced iPad POS CRM allows you to capture all your important customer data.
A better understanding of their spending habits will allow you to send them targeted offers they will love to redeem. Email marketing and social media features will empower you to share your latest news with your biggest fans.
Impressive Inventory Management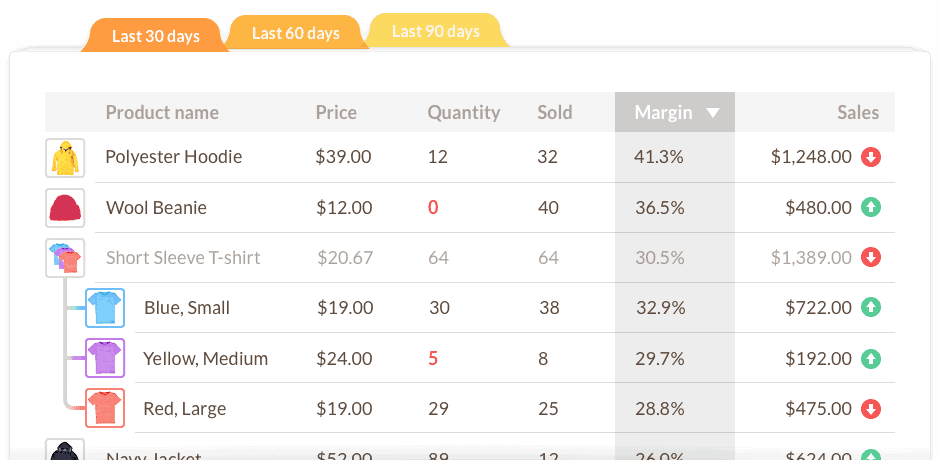 Bindo POS has made inventory management automatic, accurate, and painless for retailers. Their Simple Scan Technology (SST) will immediately retrieve a product photo, title, and description from a database of over 10,000,000 products liked to UPC codes.
Users are also able to customize and organize product matrices.  Easily add new items and option. Real-time reporting allows you to see accurate counts and set reorder triggers.
Multistore Management and Enterprise Capable
Bindo is simple enough for single store operations, yet nimble enough to manage multiple locations. Manage all your employees and a unified database of your customers. Generate reports and create custom communication.
Because everything is stored and available in the cloud, Bindo is ideal for larger enterprises. Scalable features and customizable solutions make it easy for broad based organizations to leverage Bindo POS. The team at Bindo will work with you to create the ideal configuration.
Back Office Brainpower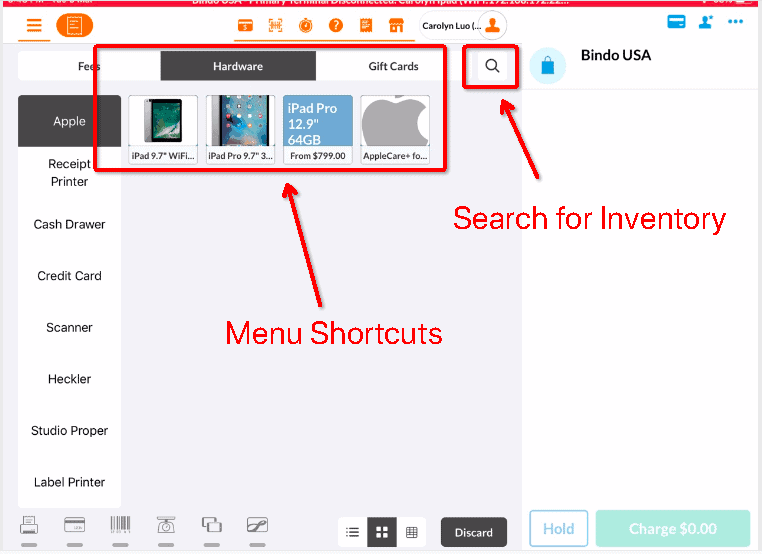 The Bindo back-office functions are capable of handling all of your behind the scene details. Their time clock and staff management features offer you complete control over your Human Resources.
In Bindo POS, employees clock in with a personalized PIN and the iPad captures and image of the person at the same time. Reports and schedules are updated in real-time and accessible from anywhere you are online.
The Bindo POS online dashboard allows you to manage your store on any device wherever you are. Enhanced reports are delivered to your dashboard and can be customized. Identify your Key Performance Indicators (KPIs) so you can tweak your efforts to maximize sales and profits.
Invoices and purchase orders are a breeze to manage in Bindo POS. Manage your supplier accounts and submit new POs with a few clicks. Reports and alerts will let you check order status at a glance and securely store invoices and receipts.
Analytics and Reports
Business insights and data analytics provide you with actionable information to grow your business. Bindo allows you to drill down into sales summary reports down to the transaction level.
A detailed income statement will give you a big-picture view as you make important decisions about your business. Bindo allows you to run historical reports to compare sales over time or between individual products or categories.
Accounting and API Integrations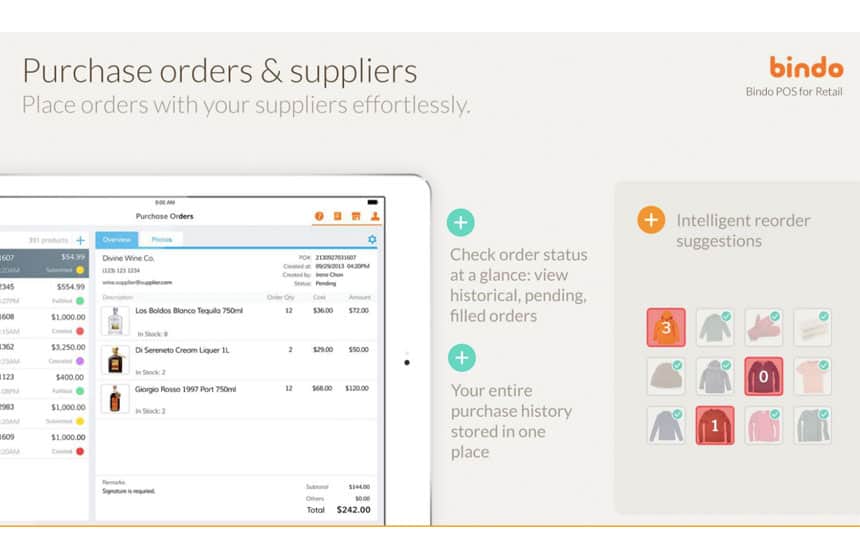 Bindo iPad POS integrates with QuickBooks. Seamlessly share your financial data with your accounting functionality. Setup only takes minutes and is accessible in the cloud while working on the go. Save time and eliminate manual input and calculations.
Bindo also offers API Integrations. This allows merchants and other solutions providers to help make Bindo POS even better. Simple eCommerce plugins can enhance your online store or improve your inventory management.
Restaurant-Specific Features
Bindo POS has been widely adopted by all manner of businesses across the retail spectrum. The same is true when it comes to restaurants, cafes, pizzerias, and other hospitality outlets. Here are some of the top features geared for restaurants:
Fast table management capabilities allow your staff to increase customer satisfaction. Customize your table layouts and server sections. Color-coded table statuses tell you a glance which customers need attention.
Reservation and wait-list functions allow you to handle your busiest hours with ease. Bindo can even assign seats and utilize historical data and heat maps to smooth out your demand and maximize business.
Manage Your Menu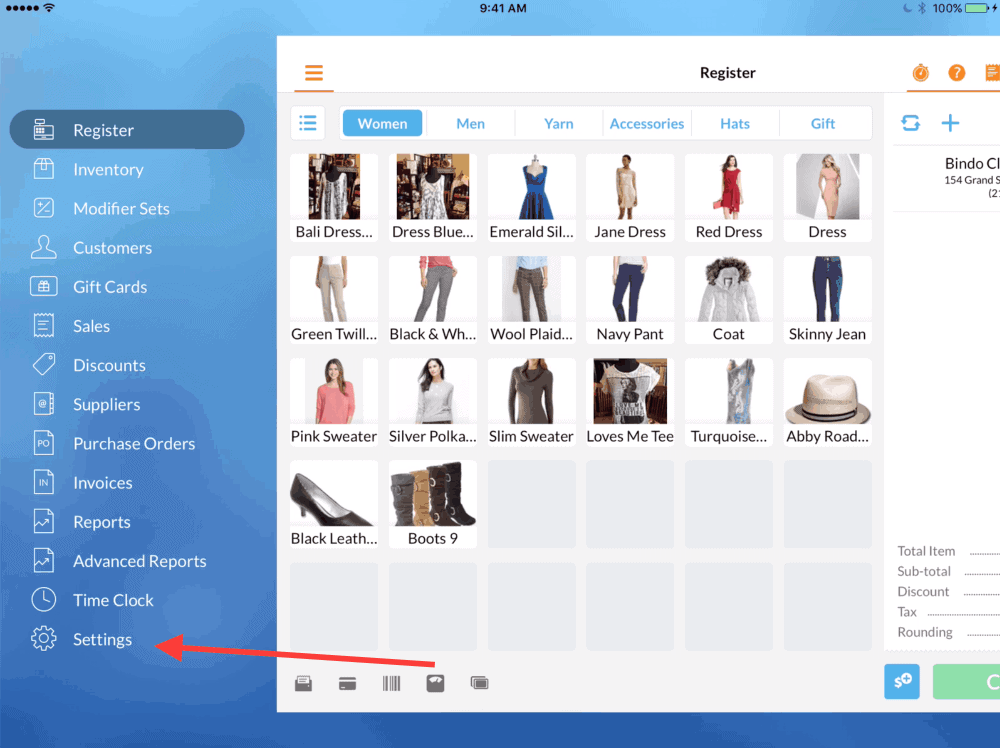 Bindo POS utilizes their Intelligent Menu System with advanced modifier sets to handle complex menus and streamline ordering. Create combos or set availability of items based on day and time.
Ingredient-level quantity tracking allows Bindo POS users to know exactly how many dishes you can create based on the needed ingredients on hand. The system updates automatically when a product is received and when sales are made.
Ready to take your restaurant online? Bindo can embed your entire menu online for delivery and pickup options. All orders sync seamlessly with your POS and complete payments and send orders to Kitchen Display Systems.
Restaurant-specific CRM features allow your store to keep track of customer order histories and preferences. Connect this data with Bindo's loyalty program features to enhance repeat business and lifetime customer value.
Other Industries Served
Bindo has a proven track record of effectively-being deployed across every vertical imaginable. Their website provides detailed case studies that effective illustrate how individual businesses leveraged Bindo iPad POS themselves.
Available case studies:
Delicatessens
Candy Stores
Wine and Liquor Stores
Salons and Spas
Pet Stores
Clothing Stores
Smoke and Vape Shops
Pharmacies and health Stores
Sports and Outdoors
Convenience Stores
Furniture Stores
Gift Shops
Support
Bindo POS has an extensive learning center where users can search articles by keyword for answers to questions in addition to regular customer support.  A blog on their website addresses current trends in the industry and offers useful information to retailers and operators.
Hardware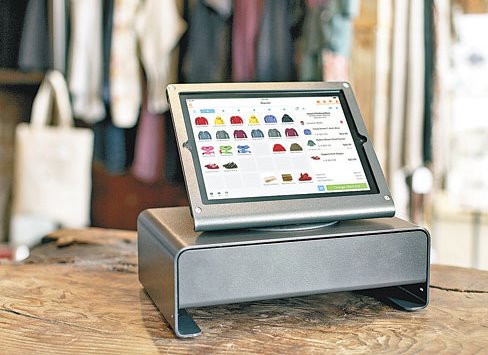 Bindo POS is compatible with the best hardware in the business. They have even created bundles to make it easy to deploy your new solution.  Bundles are quoted on an individual basis. Here is an example of what is included:
Bindo Hardware Bundle
Windfall iPad Stand (Multiple Color Options)
APG Cash Drawer
Socket Mobile Barcode Scanner
iMag Pro Card Reader
Star Micronics Receipt Printer
Customers can also choose their items for purchase individually as their business grows.
Bindo Hardware Categories
Receipt Printers
Label Printers
iPad Stands
Credit Card Readers
Digital Scales
iPads
BINDO POS Benefits
14-day free trial available
Cloud-based solution that is available anywhere
Easy to deploy and train employees
User-friendly and intuitive navigation
Over 300 features
Customizable for Hospitality or Retail businesses
BINDO POS Drawbacks
Pricing is only available on a quote basis.
Only works with newer iPads or iPhones
Bindo POS Pricing
The company does not advertise any pricing for any of their tiers of service. They do have a dedicated team of customer service agents to help businesses choose the right level of service and get started quickly.  Expect to receive an immediate email response and a phone call from a live agent within one hour.
Bindo Pricing Tiers
Essentials
Pro
Enterprise
Plans are typically priced on a per month basis per terminal.  Customers who pay for a year in advance receive a discounted monthly rate.
Our Final Verdict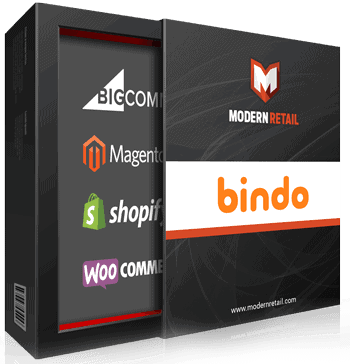 Bindo is one of the most feature-rich iPad POS systems available on the market today. Fast to deploy with easy to navigate user interfaces, you and your team will find that Bindo is simple to use, yet powerful enough to handle the most complex tasks.
Based on the cloud, Bindo is accessible to you and your team wherever it is needed. Whether you are a new business or a larger enterprise looking to scale, Bindo has a solution for every size business.
Reader Interactions