Not all Point of Sale (POS) systems are created equally. Every business is unique as well. Ultimately, the POS system you choose will have a huge impact on every aspect of your operations.
Choose correctly and you will experience smoother operations, happier customers, and increased profits. Microworks POS Solutions is one of the leading pizza POS , delivery POS, restaurant management, and franchise food service.
Offering turnkey solutions, Microworks POS has been a top choice for major franchises and independent owners for three decades. This product will handle the most complex operations in an easy to learn and intuitive manner for your entire staff.
So, what makes Microworks POS solutions a preferred choice for operations large and small?
Microworks POS Review – Company Overview
Delivering a complete end-to-end technology platform, Microworks POS is one of the most established and proven restaurant POS systems available in the market today.
Based in Rochester, New York, Microworks POS Solutions have been employed by thousands of satisfied customers since their founding in 1989. With continued innovation and upgrades to their product, Microworks will help your business grow to new heights.
With unequaled value and personal service and support, Microworks Prism POS has a solution for a complete store solution on any budget.
Top Features from Microworks Prism POS
Advanced Touch-Screen Ordering
Prism POS for Windows provides on-screen Guest Check viewing to allow your staff to quickly and accurately take customer orders.  Completely customizable, a Prism product specialist will help you pre-configure your menu and pricing options. This is often pre-installed and ready to go.
Software for Restaurant Management
This solution has all the tools needed to manage your entire operation.  All your data is stored in real time. Detailed reports and dashboards are always at your fingertips.
Employee Time-Clock and Scheduling
This feature allows managers and owners to control labor costs. Tackling complex scheduling situations ensures you always have adequate staff on the job. Forecasted sales reporting can help you optimize your labor costs.
Quickbooks Integration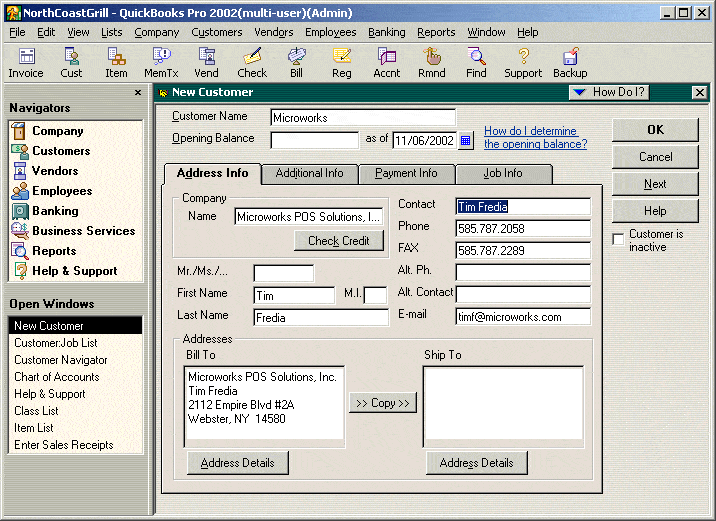 Microworks Prism for Windows seamlessly integrates with QuickBooks Pro. As the most popular accounting program in the restaurant and pizzeria industry, QuickBooks will communicate all your accounting data from a single store location or a multi-store company. Microworks is an Intuit Premier Developer.
Graphical Sales Indicators, Forecasting, and Scheduling
Data is important, but the analysis and interpretation of this data is what truly adds value. Microworks Prism has robust analysis and forecasting tools that include dozens of forecast indicators.  Create the reporting analysis that is most important to your business.
Prism Restaurant Management
Dining and Table Service Features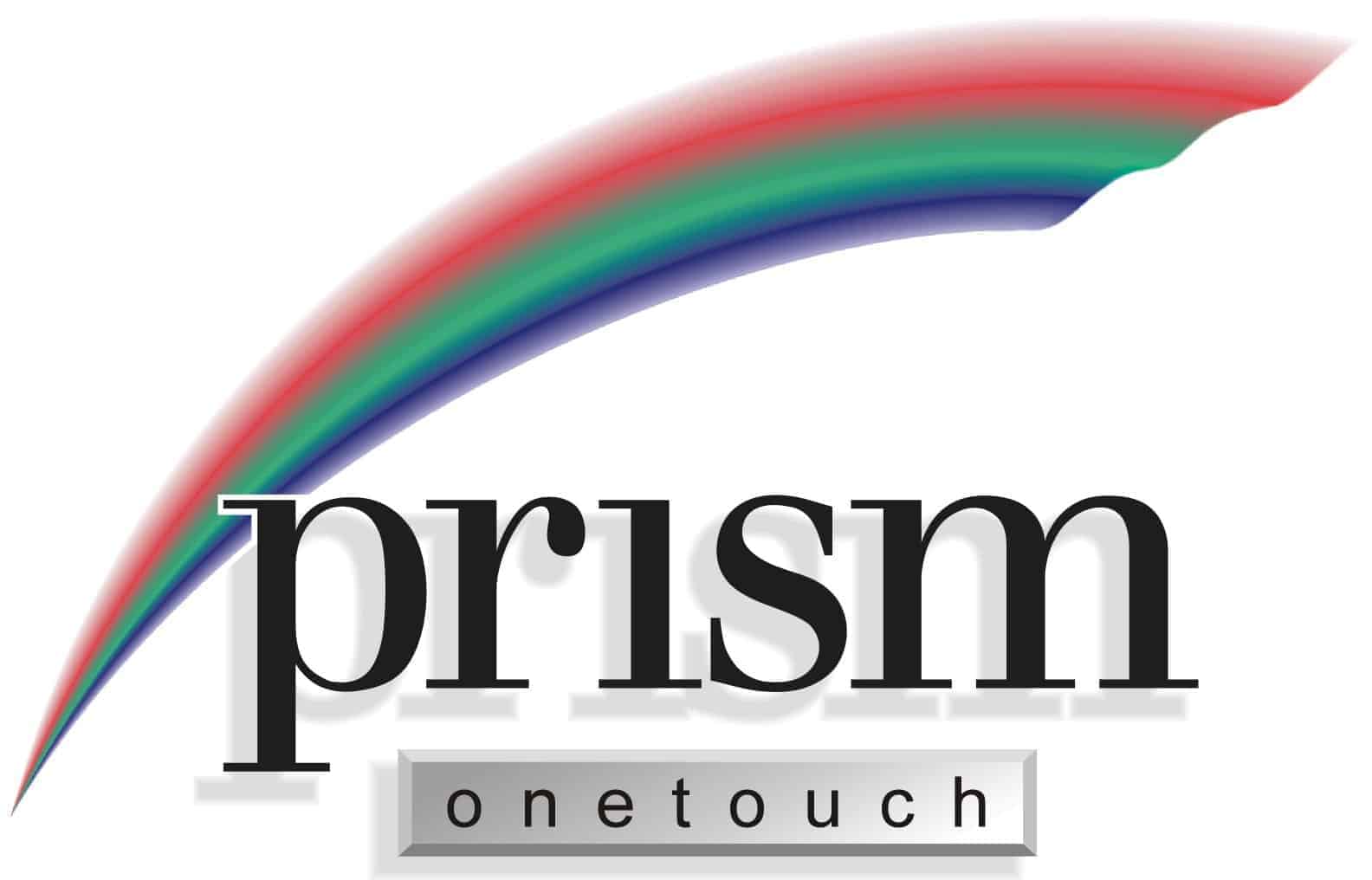 Every seat in your restaurant is valuable real estate. Efficiently being able to flip tables while providing stellar service is the name of the game. Prism for Windows allows staff to customize table layouts for your floor plan. This functionality is also helpful for bartenders so they can easily transfer tickets to servers as patrons are seated.
Split Checks and Integrated Credit Card Processing
The process of single or separate checks at a table is simplified within the Prism for Windows POS. Credit card processing is fully integrated and PCI-compliant. The system allows multiple tenders and credit cards can be swiped as any POS station.
Gift and Loyalty Cards
No more paper gift certificates with Prism POS. Quickly and easily create and reload electronic gift cards. Multi-store operators can create a universal card that is good for all locations are keep locations independent.
Loyalty program features allow award points to be accumulated in several different ways. Redemption and reloading happen in real-time and can be used immediately.
Pizza and Delivery Solutions
Complete Pizzeria Management Solution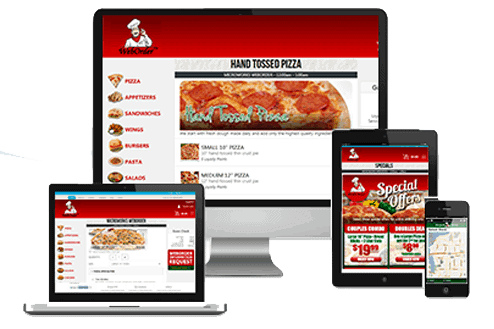 Microworks Prism POS system is well known to be a favorite among independent pizzerias as well as well-known chains.  Three decades of serving this industry has allowed them to fine-tune this solution specifically for the industry.
Delivery Management and Driver Routing
These features are all available in real-time to help you and your staff manage a busy Friday night of deliveries. Orders are prioritized and placed in sectors on a map to assist with multi-order runs by delivery drivers. A dashboard displays all drivers and makes it simple to assign orders quickly and efficiently.
Driver Dispatch
This system creates an instant trip map for drivers and includes turn-by-turn directions.  This functionality in Prism POS also has the ability to provide detailed driver accounting. Quickly complete shifts and make sure your hard-working drivers get paid correctly.
Enterprise Management
Multi-Unit Analysis, Direction, and Control
Microworks Storenet is powered by Microsoft Internet Information Server. The brains of your entire operation, it brings all the data from a multi-store operation into a single database.
Robust reporting and analytics will help management make all the right moves to increase efficiencies and profitability. Based in the cloud, all these reports can be accessed from anywhere at any time. Use a web browser, smartphone, or other internet capable device.
Seamless Integration with Store-Side
All of this comprehensive reporting is available at each store location and is fully customizable.  Reports can be formatted as a PDF or in Microsoft Excel for easy comparisons and manipulations.
Prism WebOrder
This feature developed by Microworks delivers pick-up and delivery automation.  Customers can create and pay for orders from within any web browser.
Orders are automatically sent to kitchen printers and kitchen display systems. Your customers will love the convenience of any time ordering at their leisure. The average ticket prices for online orders are typically 20% higher!
Restaurant Surveillance
An integrated Network Video Recorder (NVR) eliminates VHS tape systems and is integrated into the Prism POS system.
This eliminates the need for an additional system to run the necessary security equipment. Cameras can be streamed live on internet-connected computers or mobile devices.
Each POS station is also linked to the appropriate camera so that managers can see the actual activity taking place. All this can be done while viewing activity logs for transactions at that time.
Wireless Tablet Ordering
This feature allows your staff to maintain productivity while on the move and not have to be tied down to a stationary POS terminal.  Servers can enter orders table-side without having to write things down and then re-enter them at the POS terminal.
Prism wireless tablet ordering works over a standard WiFi connection. Multiple devices can be connected to a single router. The interface on the tablet is also the exact same as the one used on a fixed terminal. This eliminates the need to train employees on two different systems.
Reporting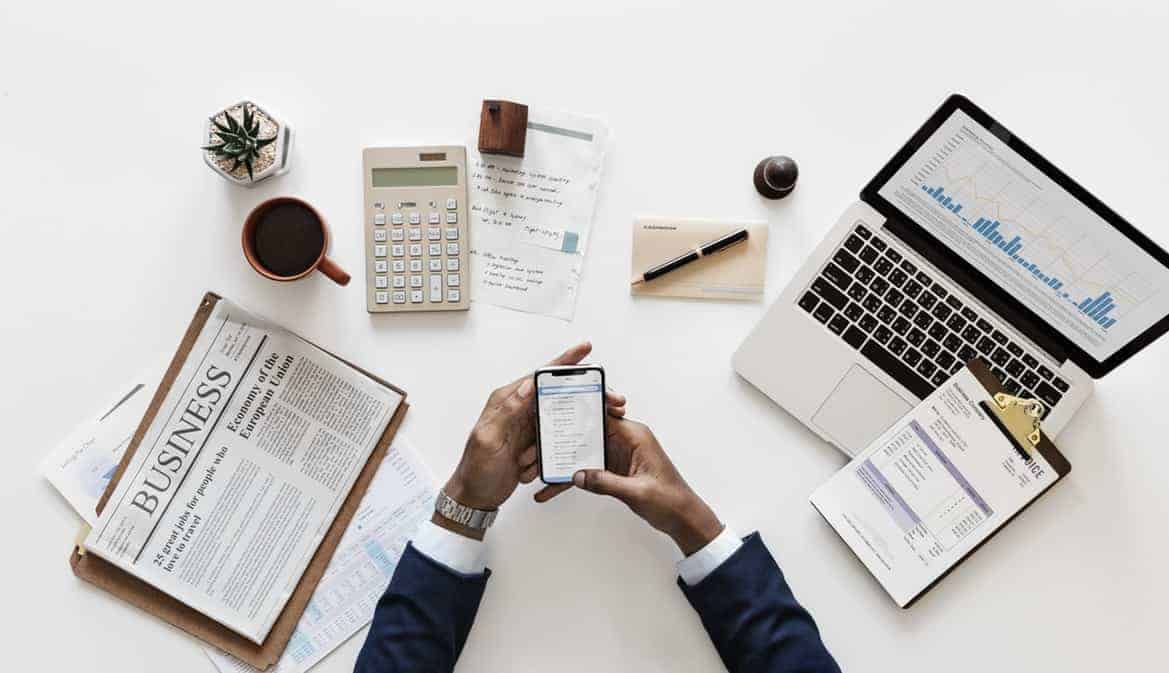 Microworks Prism POS solution offers a complete suite of reporting tools and functionality. These capabilities are customizable and will keep your management team on top of every aspect of your business.
Reporting Categories
Profits and Loss
Cash Control
Customer/Marketing
Employees
Inventory and Food Cost Control
Product Mix and Promotion
Receipts and Delivery
Transaction Details
Profit and Loss Reports
Daily Sales Recap
Income Statement
Monthly Key Indicators
Monthly Sales Recap
Payroll Report
Profit Centers
Simple Sales Summary
Weekly Key Indicators
Prism Custom Websites
Microworks has put a lot of development resources into this functionality for POS users. Having a strong web presence is vital in today's web-connected world of commerce.
Web Site Design
Microworks can build your store a custom website that is fully integrated with all your POS functionality.  They even offer logo design services and have graphics specialists on staff.
Web Order Graphics
This part of your site can use customized HTML to create custom graphics banners and make sure the entire site matches your entire franchise branding strategy.
Menu Photography
They say a picture is worth a thousand words. This is especially true when talking about a mouth-watering slice of pizza with gooey cheese. Microworks can help you select appropriate stock photography or utilize the existing images of your menu and integrate them into your site.  Need images?  They can even help you find a resource to get them done right.
Prism RapidRun Delivery App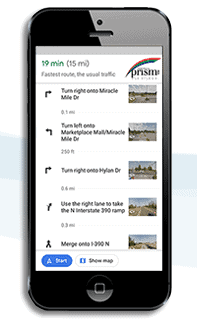 This app puts the power of your Prism POS delivery functionality in the palm of your driver's hand. It keeps track of all orders that have been assigned and provides turn-by-turn directions.
It also provides drivers with the ability to contact the customer from within the app. Back at the store, managers can see drivers' locations on a route map in real-time.
Hardware
Microworks utilizes Dell computers for their turn-key solutions.  These systems are configured at their facility and tested for quality control.
Computers come with a three-year warranty and monitored with touch screens are covered for two years.  In the event of a hardware failure, Microsoft will overnight you a replacement unit to minimize downtime.
Microworks POS Pricing
The total cost for a turnkey system can vary greatly depending on how many terminals you utilize, device options such as tablets and other peripherals you need, and other add-on features.  All pricing is customized for the user and is done on an individual quote basis.
Micros POS Alternatives
Our Final Verdict
When it comes to POS systems for pizzerias, Microworks Prism solution is one of the most highly rated and beloved systems by independent operators and chains. With stellar support and an intuitive interface, users consistently give Microworks POS high marks for reliability, functionality, and overall value.
The following two tabs change content below.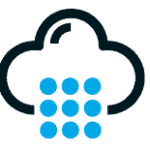 POS Quote Team
The staff at POSQuote.com is composed of industry professionals, experts, and current business owners. Through extensive research, we compile buyer's guides and review the best POS systems in the industry.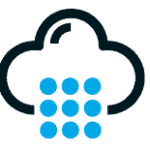 Latest posts by POS Quote Team (see all)