Written by Hamza Shahid
Affiliate Disclaimer: Our product review team dedicates hours of research, fact-checking and testing to recommend the best solutions to business owners. We earn from qualifying purchases through our links, but this does not influence our evaluations. Why trust our reviews?
If you think about how to start a winery business; there is no doubt that starting a winery or vineyard is a monumental task. It takes years of planning and saving before you start making a profit. The initial steps are just the beginning of the journey. 
A tremendous amount of work and dedication goes into establishing a vineyard once it is up and running. Vines are notoriously finicky: a volatile growing season can ruin the entire vintage. In this article, we will discuss some tips for running a winery. Today we'll look at some of the basics of starting a winery. Our experts at POSQuote have created this helpful guide to learn more about how to get started.
In a hurry? Skip ahead to important sections in this guide: 
Is Winery a Good Business?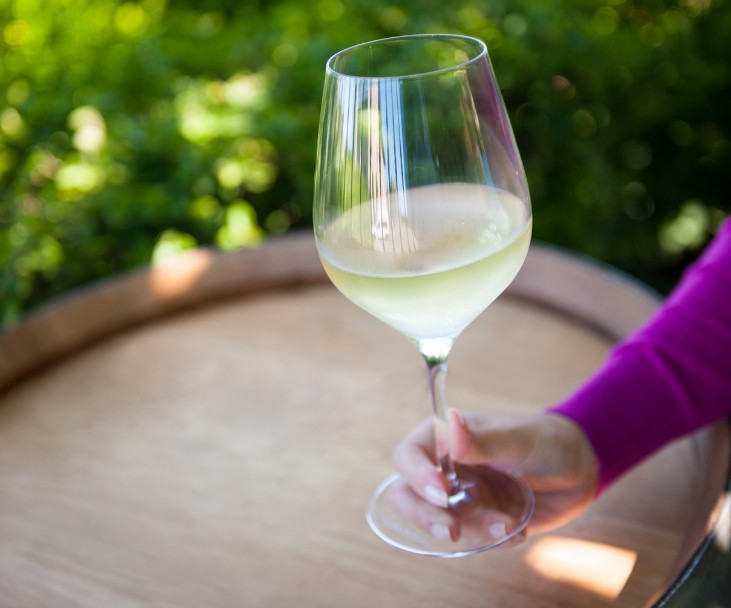 If you want to start your own winery, you should know what you're getting into financially. Investing time and money into a winery won't come cheap.
On average, the wine industry has been growing over the last few years (it's expected to grow by 4.2% from 2020 through 2027), so it's worth the effort. To find out what kind of earnings you can expect once you (and the vines) get off the ground, let's take a look at wine industry growth.
In 2021, more than nine percent of global wine production will be produced in the United States. Over 80 percent of U.S. wine production is concentrated in the sun-bathed Golden State of California, which accounts for over 70 percent of the country's wine production. In 2021, there were approximately 11,053 wineries in the United States, an increase over 2020, despite the COVID-19 pandemic.
More people have taken up wine culture in the last three years, learning wine terms and taking sommelier classes. If you've been considering starting a wine business, now could be the right time.
The Wine Industry Growth Rate 
The total value of the U.S. wine market in 2018 was $70.5 billion. Domestic wine accounted for 67% and imported wine for 33%.
As reported in the 2019 SVB Wine Industry Report, U.S. wine consumption has steadily increased from roughly 370 million gallons in 1994 to just under 800 million gallons in 2018. The volume increased by 116% over the same period. Of course, the number of Americans increased by 22%. Still, an impressive increase in the number of gallons consumed overall.
As of 2020, the wine industry is expected to grow by between 4% and 8%. Restaurant sales of wine have consistently increased compared to the year before, and premium wine sales have exploded. According to the U.S. Bureau of Labor Statistics, sommelier certifications and other trained wine professionals are expected to grow by 9% by 2026. Become a master sommelier and your earnings will be even higher. There are even sommelier documentaries available if you're interested.
What is the Profit Margin on Wine? 
There's a wide variation in wine pricing (and wine by the glass pricing) and profit margin. Restaurants and bars typically have a 70% profit margin on wine, their most important restaurant KPI, while retailers typically have a 30%–50% profit margin. The profit margins for distributors and wholesalers of wine are typically 28–30%, and the gross margins for vineyards and producers are about 50%. In addition to psychological pricing, your restaurant statement can really benefit from it.
In the U.S. wine industry, there are three tiers of sales. Each level imposes its own markups and retains a certain profit margin upon selling a bottle of wine.
Producers 
The majority of these companies are wineries, but they can also be importers. As an example, a winery that operates with a 50% gross margin sells a case for $100, which is about $8 per bottle. The winery earns $50 per case, which covers overhead costs, taxes, and profits.
Distributors 
A distributor receives the wines from producers and then sells them to retailers and other buyers to make profits. Most distributors work on a profit margin of 28 to 30%. The number of wines a distributor purchases varies depending on its buying power, relationships with producers, and discounts through LTOs (see LTO definition). A wine negociant may also be hired by a distributor to source high-quality wines.
Retailers 
The profit margins will increase at this tier. While most retailers generally aim for 30 to 35% margins, the range can sometimes reach 50%. At this level, the wine will be sold on-premise and off-premise, increasing restaurant sales.
Off-premises and on-premises sales 
A restaurant or bar on-premises is usually an establishment that sells wine, whereas a wine shop or merchant off-premises sells wine. Wine has a 70% profit margin, making it the most profitable item on the menu for these establishments. Beers and alcohol aren't as good as wine on these establishments' menus. Here's some more information about pricing a menu.
In this sales cycle, there is also the option of selling directly to consumers. For wineries, this is often one of the best ways to make profits. The consumer typically pays the full retail price for a wine bottle purchased directly from a winery. The winery still has to cover other expenses related to that bottle, such as staffing, inventory management, and credit card processing.
Typically, wholesale suppliers sell wine directly to consumers through tasting rooms, wine clubs, and wine subscriptions. However, the state where the consumer purchases the wine regulates the suggested retail price (SRP). It is hard to calculate a profit margin for direct-to-consumer sales due to the variability of in-state sales regulations and taxes.
What is the Average Markup on Wine? 
A wine bottle bought for $10 from a distributor may sell for $20 in retail. Industry-wide, the markup on wine for on-premises and off-premises establishments is 2.5 to 3 times its wholesale price. But it can also be priced at $30 or more in a restaurant or bar. A high wine sales rate leads to high bar profitability, so menu engineer your drink menu accordingly.
As a general rule, the cheapest wines will be marked up the most, while higher-end wines will be marked down. That means a $10 wholesale wine might be marked up to $30, while a $50 wine might only be $80.
It is important to remember that each tier of the sales structure has its own markups. We will use Napa Cabernet as an example. The winery might sell the bottle for only $20 to the distributor, even though it should be priced at $100 on the wine list. The distributor then sells it to retailers, restaurants, and bars for $30. Retailers typically charge at least twice, if not three times, the wholesale price. A restaurant or bar will buy it wholesale for $30 and mark it up to $100 on their wine menus or digital wine list, which is typical of restaurant wine pricing.
There are a number of production costs to account for wineries, including vineyards and wineries, sales, restaurant marketing plans, loans, real estate, property maintenance, and administration. In addition to shipping and delivery fees, distributors need to consider whether the wine is in high demand. In contrast, retailers, restaurants, and bars must pay a higher prime cost.
Restaurants and bars charge significantly higher prices because of their staff's wages, rent, and other expenses. Nevertheless, the restaurant wine markup rate still varies a lot from one establishment to another. In a casual diner, a bottle can cost $25, whereas in a high-end restaurant, it can go for $40 or more. However, it can cost only around $15 in a local bar.
Are Wineries Profitable? 
There is no doubt that the wine industry as a whole is very profitable, as shown by the growth rate of the industry. In restaurants and bars, wine is easily the most profitable item on the menu. It is a wine that drives most of the profitability of bars. Compared to food, it has the same cost of goods sold but does not require as much labor and operating expenses. Therefore, limiting food costs and pour costs is crucial. A restaurant balance sheet must also be managed properly.
The quality of the services and products you offer determines the profitability of your business. One item alone cannot generate all the revenue. Furthermore, you must pay attention to the average restaurant liquor cost variance, and other inefficiencies that impact the profitability of your bar. A wine aerator decanter or gluten-free wine brands may also be worth looking into if you want to maximize your wine's potential.
Retail
A decade ago, wine accounted for about 17 percent of all alcoholic beverages in the United States. This share declined significantly in 2021, to about 16 percent. While beer sales declined, spirits sales increased. Barefoot, Sutter Home, and Franzia are among the table wine brands in retail aisles. America's number-one table wine brand Barefoot was purchased by E&J Gallo Winery in 2005. According to reports, the table wine brand generated about 582 million dollars in sales in 2022.
Consumption   
In 2021, the average amount of wine consumed by United States residents was 3.18 gallons, up from 2.34 gallons in 2005. Table wine is the most popular wine type in the country. Sales of table wine were 12 times higher than champagne and sparkling wine. Wines are usually consumed at restaurants or as part of celebrations.
Taking a look at wine profit margins and markups can help us understand why the wine industry is so profitable.
How Much Does It Cost To Start a Winery?
Are you wondering exactly what it costs to start a winery? Here's an in-depth analysis of the costs associated with starting and raising a winery business. As a business owner, you will need to focus on several aspects of the business, especially if you want to own your own estate winery.
Making a choice regarding the type of grapes you will grow for the business is very important since it not only determines the quality and type of wine you will produce but also determines the location of your business.
There may also be substantial costs involved in setting up the business, licensing requirements and marketing and distribution plans that need to be considered as well. In order for the business to flourish and succeed, all of these elements and factors must be present.
Winery Startup Costs: Purchasing Vineyard Acreage
Wine grapes require specific climate and soil conditions. Most places are simply unsuitable for making good wine. Therefore, it can be difficult to choose the right location to grow great vines.
There are a number of winemaking grapes that prefer rocky, sloped soils with good drainage. They also prefer to be on a southward-facing slope, where they can soak up the most sun. Nevertheless, each varietal has its own unique environment and should be studied before choosing where and what to grow.
The value of their land for potential winery entrepreneurs is well-known to owners in regions with suitable climates and soil. As a result, vineyard-ready land costs at least $35,000 an acre for something of high quality. At the bare minimum, you would need about 20 acres of land to run a profitable vineyard.
How Much to Start a Winery Without a Vineyard? 
Wineries that operate in areas that aren't ideal for growing grapes, or at least only a few varieties, may find outsourcing all, or part, of their grape production to be very advantageous. Some of these wineries will outsource all, or a portion, of their grape production. The businesses will purchase grapes from another vineyard and then ferment and bottle them on site to compensate for the cold winters or wet soil. Others will grow what they can on site and purchase what they need from other producers to supplement their needs.
In many cases, these wineries operate in communities with many wine drinkers, which means that they have beautiful facilities. These setups are ideal for businesses with a clear target audience and local niche in high demand. It's also possible to attract new customers with a great tasting room or an outdoor picnic area during the summer months.
A winery of this type will not have to purchase vineyard-ready acreage. However, operators will have to negotiate grape contracts with other growers, which will cost them around $1,000 – $4,000 per ton.
Cost of Tasting Room
A free-standing structure where you can simply pour drinks is a great option if you plan to have customers hang out and taste wine. However, you can also build a full-service kitchen adjacent to the tasting room if you wish.
Wineries are becoming increasingly popular as venues for weddings and other events, which can lead to increased long-term marketability and profitability. In spite of this, you will need a significant amount of capital to start this type of endeavor. You can expect to pay anywhere between $100,000 and $500,000 for a tasting room that does not include a kitchen.
An investment of between $500,000 and $1,000,000 is typically required for structures that can cook and furnish for formal events.
Development & Cultivation Infrastructure 
A vineyard requires extensive grape-growing infrastructure if you purchase an area to run it. You must first install trellises (the wooden structures that hold the vines up). Next, you must purchase and plant the vines. Lastly, you must fence off the vines to prevent them from being eaten by hungry animals.
During this stage of building a vineyard, labor costs are one of the biggest expenses. According to Virginia viticulture specialist Tremaine Hatch, it will cost $22,000 an acre to build out cultivation infrastructure in his state. Despite the fact that this number varies greatly based on location, it will still be expensive regardless (outfitting trellises and vines in Sonoma would certainly cost more than in rural Virginia). For a 20-acre vineyard, this will cost almost $500,000 even at the low end.
Winery Licensing and Permits 
There are three licenses you must obtain for your winery: a basic business license, a food production license, and a liquor license. Fortunately, these permits are not as expensive as other industries, such as cannabis. In fact, your permit does not require any payment at the federal level.
In addition to state business licenses, some states require you to obtain a food production application permit, which can cost several hundred dollars depending on the type of operation you run.
State liquor license permits are also available. For small vineyards, these permits will cost only $100 to $200. They are generally based on the amount of volume that the winery produces and are the most expensive of all license fees. However, the annual fees can reach $1,000 and up for larger operations.
Equipment Cost to Start a Winery 
Taking ripe fruit and turning it into wine requires expensive machinery, science, and labor. It's not just a matter of stomping on them and then putting them in a barrel. In addition to crushers, stemmers, fermentation tanks, and filtration systems, you will need to purchase or rent equipment for your winery.
It takes considerable capital to invest in quality machines, but the long-term benefits are significant, as they increase efficiency and product quality. A 20 acre vineyard will require about $200,000 in wine production hardware at the lowest end, and as much as $1,000,000.
Ongoing Cost 
Keeping vineyard infrastructure up to date requires constant attention. You will need to control pests and weeds once it is fully operational. Once the grapes are ready to harvest, you will need cutters and sorters ready. Don't forget to hire staff to work in the retail shop, operate your production machinery, and run your tasting room and kitchen.
Marketing and Promotions
While making great wine is a vital part of any winery's success, you must also promote your business through multiple channels so people know about it. In order to be searchable by people who want to visit wineries, you need to work on your local SEO, such as Google Maps and Google Businesses Profile. The next step is to advertise on social media, where you can reach local customers and wine drinkers. The work can be done in-house in some cases, while larger operations often hire marketing agencies to handle the work.
Business Line of Credit 
It is possible to use a business line of credit to cover a revenue gap. For example, you can use it to purchase grape inventory or in an emergency situation. Qualifying for this type of financing is relatively easy. If you only use what you need (without exceeding your credit limit), you won't have to pay interest.
Business Credit Card 
You may use a business credit card to pay for small expenses like utilities or office equipment. If you want to carry an interest-free balance, look for a card that offers a long 0% APR period. When you start your business, you may also need a 0% APR when you have a large balance.
How Much Land Do You Need To Start a Winery?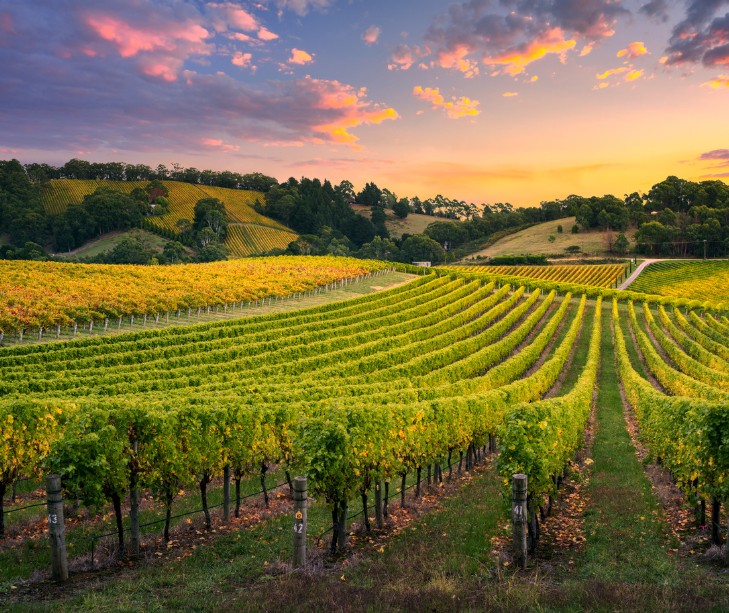 You need at least 5 acres to establish a profitable wine business. And that's if you want to sell directly to customers. In order to achieve economies of scale, you'll need at least 10 acres if you want to sell to a wholesale market.
Those who have tasted excellent wine know that it takes time, skill, and luck with the weather to make the best wine. In addition, you must be patient, as your wine will take four to eight years to be ready for sale after planting (for still wine and sparkling wine).
Three years after planting, you will reap your first harvest, but you won't be able to harvest the full amount of fruit from your vines until the fifth year when you can expect to produce about 2500 bottles of your own wine per acre.
How to Start a Winery: 6 Easy Steps to Success 
It is more than just a beverage; the elements, geography, and fermentation process affect wine's flavour and character. A bottle of wine tells a story, and running a wine business means telling those stories for a living, sharing your passion, travelling and meeting interesting people.
The first thing you need to know is there are several ways to start a wine business. In addition to the various types of businesses, there are different levels of involvement. You can be an investor, a manager, or a team member. When you run a wine business, you might purchase grapes, establish a relationship with a vineyard, invest in a vineyard, start one yourself, or deal with multiple suppliers.
In order to start your own winery, you'll need to follow these 6 steps.
Step 1: Develop a business model.
You can run a wine business in a variety of ways. There are a number of levels of involvement as well, including being an investor, manager, or working as part of a team. You may need to purchase grapes, establish relationships with vineyards, invest in vineyards, start your own vineyard, or deal with multiple suppliers for your wine bar, shop, or e-shop if you run a wine business. The next step is to decide whether you will sell to wholesalers, retailers or direct consumers. Once you have determined whether you will sell to wholesalers, retailers or direct consumers, you can proceed.
Step 2: Establish a company name, brand, and legal entity.
Is there a particular brand of wine that appeals to you, a brand you are familiar with, or what is your own brand's identity? After you have chosen an effective name for your brand and company, you need to register it. Local governments have a clearly outlined route for establishing a business, which includes a lot of paperwork. For instance, the UK government's site for establishing a business is quite impressive.
Step 3: Create a plan. 
It is important to conduct extensive research about your industry and competition when writing your business plan. In addition to a summary of your business, including a company overview, market analysis, specifics about the product you plan to offer, and financial projections.
Business plans can either be created yourself or you can use a template. Either way, they need to be comprehensive and include a lot of research. They should also be updated as your company grows and your goals change. Think about it from the point of view of a potential investor: If you were looking into investing in a company, what information would you want to include?
Step 4: Sort out legalities. 
It's likely that your business will depend on international suppliers unless you happen to live in a beautiful wine region. In order to avoid the overproduction of wine, the European Union has strict regulations on wine production, some of which are there to prevent it from happening again. The EU's wine regulations have comprehensive, publicly available information and paperwork just like all of its other laws.
Step 5: Budget. 
Even if you have your own property that is suitable for the installation of a vineyard, you can expect to spend between $35,000 and $45,000 per acre when starting your own wine business. Here are some of the startup costs you should take into account:
Land

Equipment, including refrigeration, cellar equipment, winery buildings, trucks, and receiving equipment

Vines, berry cuttings or Fruit trees

Fermentation and storage

Cooperage

Bottling line

Office

Tasting room

Payroll for your staff

Shipping costs

Marketing costs

Insurance
In the first two years of your vineyard's operation, you will have ongoing expenses, however, most of your investment will be used to build your vineyard's infrastructure and to establish your company's operations, so please plan accordingly for the first two years of your business.
Step 6: Choose your Winery POS (Point of Sale) System
According to a recent survey, there are approximately 9,654 wineries in the United States alone that generate over 600 million in sales. The average American consumes 3 gallons of wine a year. This makes owning a winery POS system essential to leveling competition.
When it comes to payment systems and ecommerce, many wineries don't know where to start. Similar to the restaurant business, it requires a point-of-sale platform tailored to the wine business to get ahead of the game.
The best winery POS will offer features that meet focused needs. A wine club membership is critical for customer service and retention. Other essential factors should include things like age verification, mobile management, customer analytics, and robust inventory control.
People want their wine experience to translate from a physical to a digital space. They want to take the wine-tasting home with them. That means, in order to give out those gallons of wine a year, you need an intelligent winery POS that caters to the industry.
The Top 10 Winery POS Systems Today
To make your life easier, we've reviewed the top ten POS systems for wineries and five honorable mentions. They are as follows:
The Best Winery POS Systems: Quick Comparison
System
Starting Software Costs
Hardware Costs
Key Features

Our pick!

$50/month
$1500 one-time setup fee
Seamless reservation process for tasting rooms

$199/month for Startup, $299/month for Boutique, and $499/month for the Midsize Solution
$1000 setup fee
User-friendly, sleek dashboard for quick input

Quote based
Quote based
A dedicated member log-in facility for your wine club members

Quote based
Quote based
Compatible with leading POS systems like Square and Apple

Quote based
Quote based
A line-busting tool that uses Rapid On-the-Go mobile technology

Quote based
Quote based
"Fast Collect" gathers customer data as part of the sales process

Quote based
Quote based
Interfaces with diverse third-party shipping and order fulfillment companies

Plus is $150/month, Premium is $175/month, Comprehensive is $250/month
Quote based
Add iPads on-demand for high-traffic areas

Pro 1000 is $200/month, Pro 2500 is $450, call for Enterprise Plan
Quote based
One-stop for digital marketing and ecommerce

Starter package $59,
Pro is $199, and the Enterprise is $359
Average installation is $1,700
In-depth analytics and reporting on sales trends and inventory
1. WineDirect – The POS System to Build a Tasting Room


WineDirect is a mobile-first system. It's designed to let you sell anywhere using any browser or iOS device. Whether you are ringing in a customer on the floor or at an event, the only thing you need is wi-fi. The system also increases sales and leverages customers that visit your tasting room.
Easily access customer data to provide stellar service no matter where the sale happens. At checkout, the system will capture the customer's data for future marketing opportunities. Lists can be segmented with custom emails that encourage repeat visits. You can send personalized follow-up campaigns to increase sales too.
When helping customers in the tasting room, the sommelier has access to data like:
Purchase history
Notes
Lifetime value
Club memberships
Everything you need is included to provide service that builds long-lasting relationships.
Tock Integration
WineDirect also helps your in-person tasting room customers translate to online sales. The brand has partnered with Tock, which provides a seamless reservation process that helps to improve efficiency. Staff can focus on top-notch hospitality while integration reduces no-shows and increases DTC sales.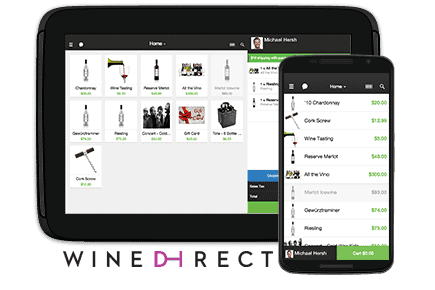 Carrot Engine
The Carrot Engine is another feature of WineDirect that helps staff upsell both online and in-person. "Carrots" act as an automated prompt in the system based on the other items a customer is purchasing (whether it's in a virtual cart or their hands).
One example of this is a volume shipping discount. Customers are offered a $10 flat rate shipping fee when purchasing 6 or more bottles. Just use the system's quick configure tool to set up carrots anywhere you like.
2. Xudle – The Best POS System for Swift Functionality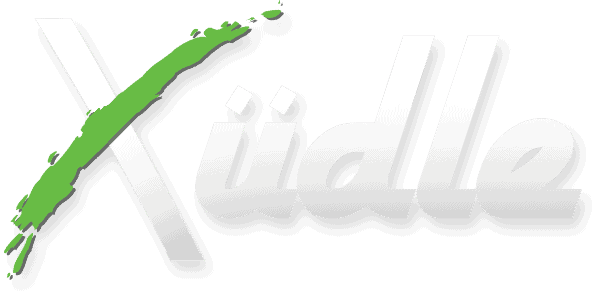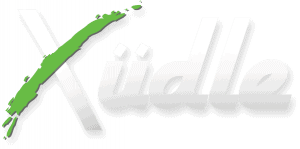 Xudle was designed for fast functionality by minimizing the time spent in front of the register. The simple design allows staff instant access to order history and account information to improve the customer experience every time. That also means not every staff member needs wine expertise as long as they can access the system.
Member Driven
The winery POS system is designed with membership in mind. You can manage wine club tasting benefits on a daily, weekly, monthly, or quarterly basis. Staff can upsell in-person orders based on purchase history and detailed member profiles.
Sign up is easy. Simply swipe a new customer's card and enter the data. Auto-generated confirmation emails are then sent out to cut down on administrative tasks.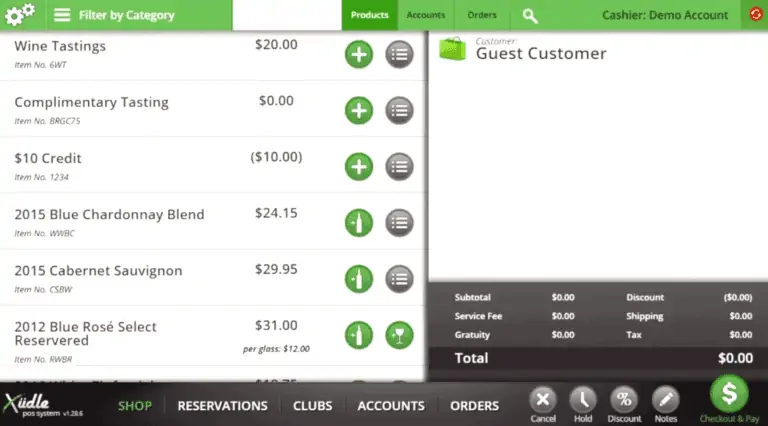 Universal View
Gain a 360-degree view of every customer and access order history on-the-fly. It doesn't matter where items were purchased, everything is collected in one universal spot. Staff can answer inquiries confidently while the cloud-based system is always up to date. You can even access will-call data and tracking numbers directly from the register.
Cloud-based
Reduce expenses on your infrastructure, licensing costs, and overhead with a solution built for the cloud. Employees and admins can always get into the platform with unique logins and customizable views.
The system will always update automatically and is accessible from anywhere in the world. Whether you use stationary hardware or a mobile device, Xudle is built for wineries.
3. 360Winery – The POS for Customer Memberships

Like many winery POS systems, 360Winery wants to help you offer a personalized experience to consumers. However, they take it a step further and have developed a wine membership portal where customers can manage their own profiles independently.
Wine Membership
A dedicated member log-in facility enables wine club members to perform actions like:
Enter and update personal data
Pick wines they love
Track shipments
Interact with other members
The system is so inclined to give members what they want, that a daily action plan is created for each consumer. This is based on unique customer notes and makes tracking membership a breeze.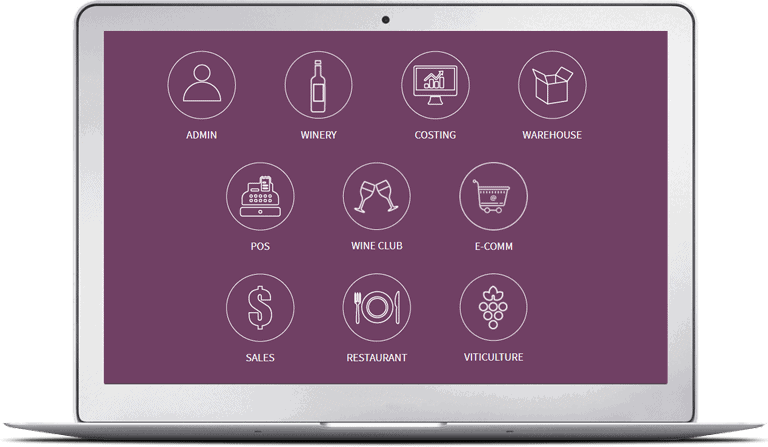 Stay Synced
360Winery leverages the cloud while giving employees remote access to data and programs (no matter what device is used). Winery operations can continue seamlessly from any location, at any time.
Data can be accessed while offline as well. All information is stored until the next time the system is online. Then, it is automatically uploaded and organized accordingly.
Sales Channels
Unlike many conventional winery point of sales platforms, 360Winery offers multiple sales channels through the apps and the wine club module. This allows consumers and agents to buy at their own convenience, at any time.
Employee Management
360Winery saves employees a lot of time and effort by eliminating the need for physical stock-taking and double data entry. Reduce the scope for errors and time it takes to get the job done—all while enjoying remote access to the cloud.
4. TrueCommerce Engage – The POS for Efficient Integrations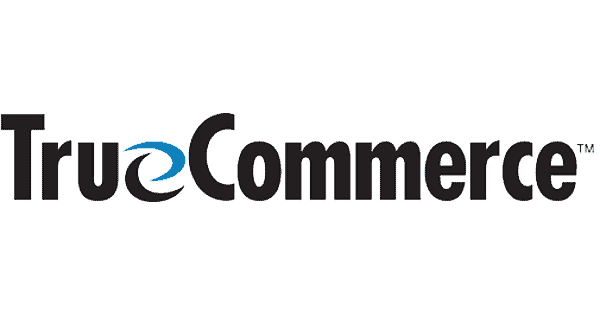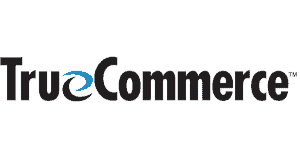 TrueCommerce Engage is a POS for wineries that focuses on "plug and play" features and efficient integrations. Compatible with both Square POS and Apple, the product is designed for companies that have a lot of legacy systems already in place. That also makes it easy to install and set up.
Data Capture
TrueCommerce Engage supports barcode scanning and captures the data from the point of sale system, as well as:
Online sales
Wine club sales
Phone sales
Customer profile data
Purchase history
All of this goes into a singular database for easier management. The information can then be used for further digital and email marketing.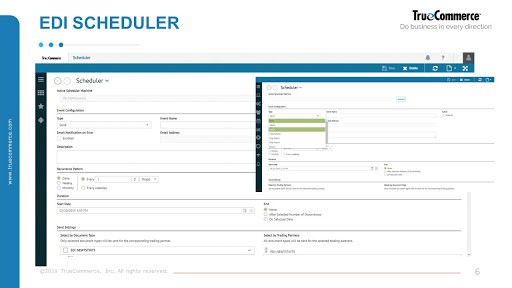 Superior Service
Generate on-the-fly discounts and easily capture gratuity. The winery POS enables a business to make stronger face-to-face connections with the smart use of data. Pickup and ship orders can be created simultaneously, and returns processed in minutes. If a club member needs to update data, a staff member can assist them with that at the register too.
Accelerated Automation
The platform will automatically calculate any and all club member discounts while updating inventory in real-time. Customer signatures are captured for online orders that use pickup as the fulfillment method (BOPIS).
Automated X and Z reporting provide critical shift summaries and snapshots with built-in cash management support.
5. Rapid Bev POS – The POS for Faster Checkout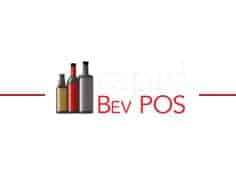 As the name entails, Rapid Bev POS is all about a speedy checkout. They believe after investing time and money, the last thing you want is to lose a sale at the register. Complicating a checkout can lead to unexpected wait times and lower customer retention.
Fast Checkout
Designed with industry-best practices in mind, this winery POS ensures customers are always satisfied. A few checkout features to expect include:
Touchscreen technology for expedited transactions
Payment processing of every type (credit, touchless, digital wallet)
Hot keys for common dollar amounts
ID scan for quick customer lookup
Emailed digital receipts
The screen also displays the number of items for easier verification and auditing.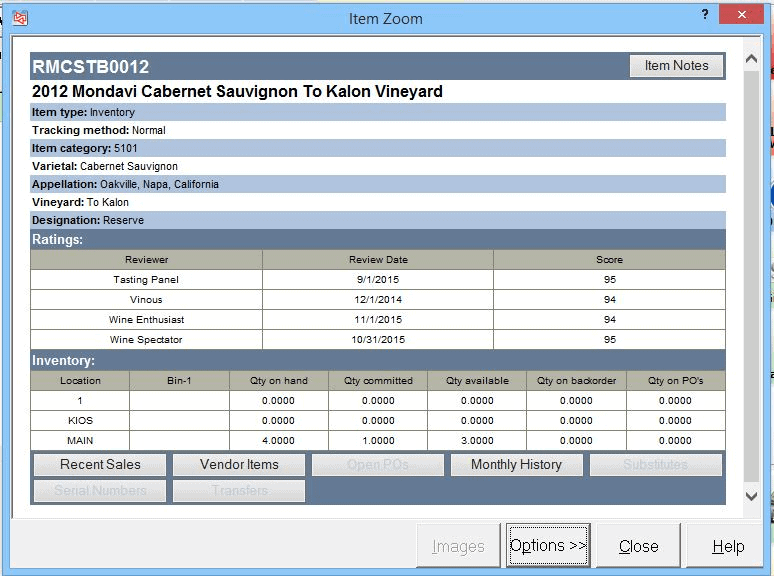 Age Verification
Built-in age verification tools ensure your winery is always compliant with laws and regulations. The system prompts all staff to scan a customer's driver's license to confirm a date of birth before any transaction can be processed. Some features for age verification include:
2D scanning for all state-issued IDs
Legal purchase date prominently displayed
Printed verified birthdate on receipt
Collect contact data for loyalty programs
Club Management
Every winery needs some form of wine club to offer customers. Rapid Bev POS makes it simple to easily set up and manage a wine club program. It gives you the ability to enroll customers in multiple club types and offers features like:
Fully integrated shipping rates in real-time
Gift and prepaid membership features
Assistant for declined cards and revenue recovery
Extensive customer data functions
6. Vintegrate 360 – The POS Platform for Gathering Customer Data

Vintegrate makes it easy for your tasting room team to focus on customers and sales over using difficult technology. The brand delivers end-to-end visibility and support with customers across multiple touchpoints.
To optimize tasting room transactions, the software supports the following hardware:
Touchscreen
Keyboard
Barcode scanning
Card swipe technology
Wholesale Web Portal
For wholesale customers, there is a web portal where they can directly place and manage orders. For retail sales, the Direct-to-Consumer suite comes with a full POS, club, and ecommerce setup. The events and loyalty module provide the integrations needed to transact wherever customers want to buy.
Fast Collect
The built-in Fast Collect feature tracks consumer data from the point of sale on. Info is gathered during the sales process, which can include:
Club shipment status
Customer signatures
Order history
Preferences
Detailed order notes
This allows for robust reporting of all key tasting room metrics.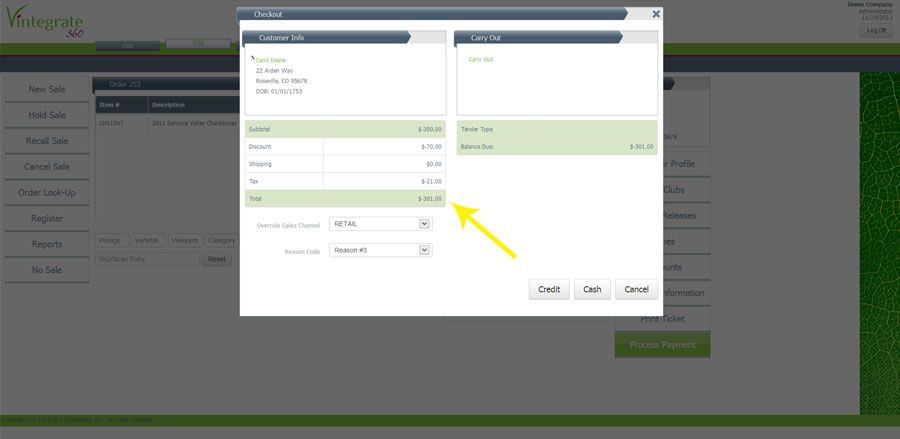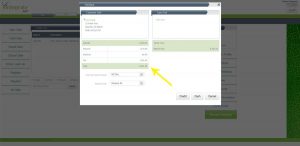 Business Intelligence
Wineries need access to a lot of data to run things right. Vintegrate 360 gives real-time inventory visibility into availability. Get a better understanding of your DTC business with deeper insight on demand. Know more about customers and how wine is performing by the hour, day, week, or quarter. You can even run deep reports year after year for greater control.
Administrative Features
Advanced permission functionality for staff
Direct and automated order communication
Seamless integration with compliance provider
Integrated payment gateway
Internal and external system security
7. WiMS Consumer Direct & POS – The POS System for Order Fulfillment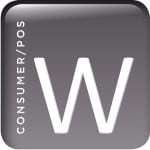 In the landscape of consolidation, more wineries are relying on POS and consumer direct to increase brand awareness and profitability. WiMS is made by Orion Software and offers a variety of comprehensive features to help a winery reach successful order fulfillment in every avenue.
Consumer Direct is the central repository for all retail sales, which includes the:
Point of sale system
Wine Club
eCommerce
Telemarketing
Customer list offerings
Event Processing
WiMS Consumer Direct & POS enables a business to efficiently process orders from credit card authorization to order build and fulfillment. There is never any reason to give up your third-party vendors either. Use your own shipping and fulfillment companies.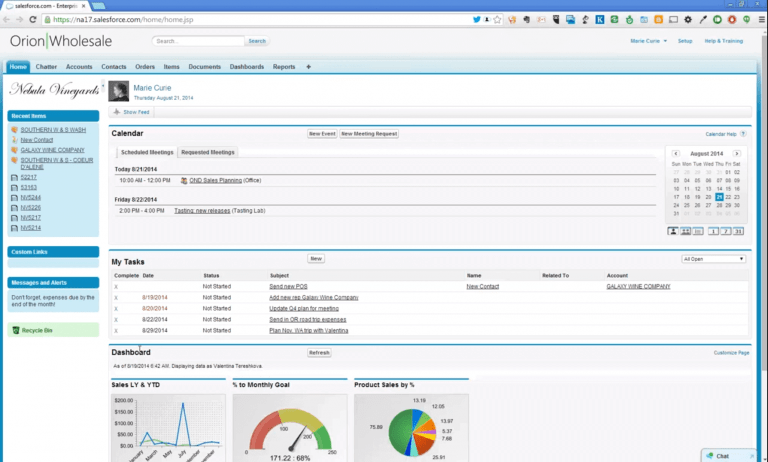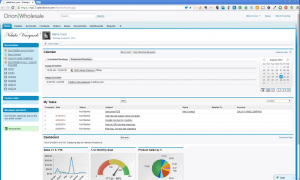 List Management
A winery can query the retail sales database and build segmented customer lists based on factors like:
Purchasing history
Place of purchase
Demographics
Other consumer attributes
There is a central repository for all retail sales that includes a complete consumer history with highly flexible fulfillment capabilities. All financial controls are handled in one spot.
Other key features of the winery POS include
Accounting

Accounts Receivable
Cost Accounting

Inventory control
Order processing

Credit card authorization
Third-party shippers
Third-party order fulfillment
Compliance

Loyalty Programs
Location independence

Online and offline
Order synching
8. OrderPort – The Best POS for Scalability


Turn customers into wine enthusiasts with the OrderPort winery POS. The system is built to help you scale with a mobile platform that simplifies complex processes. The intuitive interface integrates with a membership club, eCommerce, and inventory functions.
Scalable
OrderPort allows a business to use multiple iPads in multiple tasting rooms using a single point of sale platform. Add iPads on-demand during high traffic periods and manage item catalogs of any size with custom tasting menus.
Administration
Staff can be trained using the system in minutes. Perform a variety of administrative tasks that include:
Opening customer tabs
Splitting checks
Editing prices
Running transactions
Manage exchanges and refunds
Items can be added to the system by touch or using the barcode scanner. Products can be searched by name or UPC and customers located by scanning their ID. You can purchase a handheld scanner or use an iPad camera for this function.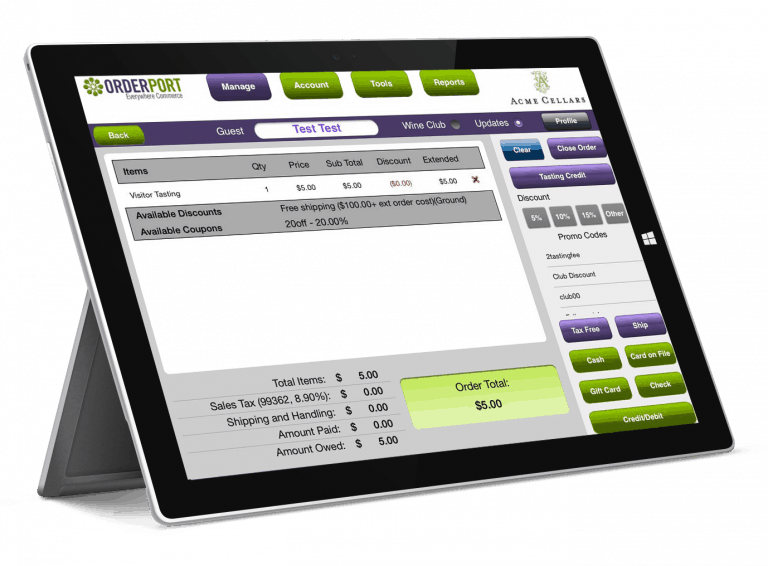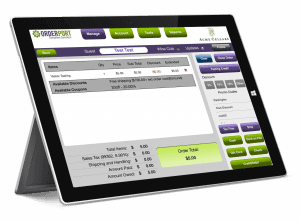 Integrations
Recognize club members and automatically apply specific discounts. Use real-time FedEx and UPS shipping cost calculation. Release pickup orders with time, date, and signature. Receive real-time updates on inventory, discounts, and special orders using third-party integrations.
Compliance
The system will process both PCI compliant card-present and card-not present transactions. OrderPort runs point-to-point decryption and securely stores data over the cloud. You never have to worry about losing important information when a system goes down.
Affordable
The OrderPort system starts at just $150 per month for the entire setup. Compared to other competitive platforms, this is on the more affordable side, if not one of the best.
9. Active8 – The POS for Growing Your Sales

If you're seeking to grow sales, Active8 is the perfect POS for a winery. It offers a complete end-to-end system that's not an integration. This means the POS system is a direct extension of the same database used by the member club and sales. Information is updated across all sales channels simultaneously.
Digital Marketing
All customer data is stored in the Active8 Commerce database which makes email communication and digital marketing super simple. You don't need another system to design, track, and send digital communication. It's all done directly in the POS. The built-in email engine is powered by SocketLabs. Common features include:
Tasting Room/Retail
Discounts for club and quantity are automatically calculated for consumers. This also includes all sales tax and handling fees. Staff can process returns based on permission and suspend transactions as needed. The integrated payment processor uses point-to-point encryption and tokenization for optimal compliance and security.
Items can be sent to a kitchen or fulfillment printer with modifiers as needed. The system supports Bluetooth barcode scanners and offers a branded gift card program.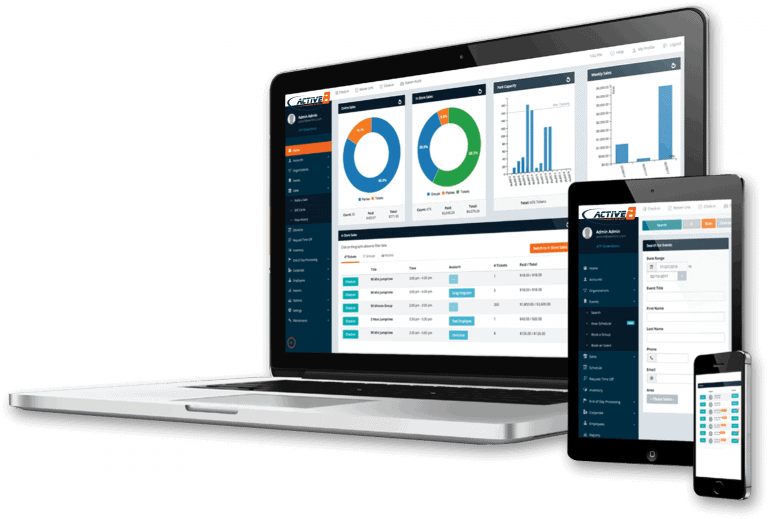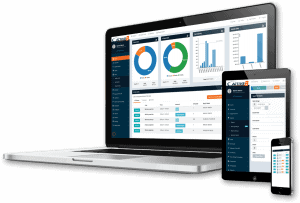 Member Club Service
Active8 has paperless club signups with member club info displayed on the screen. Customer data is simple to update with an electronic signature for pickups. Members can even utilize "automated swaps" to modify club package pickups. Web order pickups include automated swaps as well.
Other key features include
Inventory management

Create new items on-the-fly
Multi-location tasting room POS
Transfer and receive to multiple locations

Staff tools
Scheduling
Time clock in/out
Wholesale management

Mobile solution for field reps
10. Upserve – The POS System for Reputation Management


The Upserve motto is "less waiting, more tasting" and the POS system is designed for restaurants and wineries alike. The brand focuses on deep analytics, customer relationships, and total compliance. Some key features to look out for include:
Reputation Management
Use social media as a strong marketing weapon and track every review and/or mention of your brand. Upserve's Reputation Management feature helps a business access all online reviews in one spot. Whether it's a three-star rating on Yelp or a compliment on Facebook, everything is loaded into a single dashboard so you can address customer feedback immediately.
Pre-authorization
Start a tab with a single swipe and ensure a card has the funds required. The pre-authorization feature allows guests to spend more time sampling and less time opening tabs. The mobile app helps transform any location into an instant tasting room.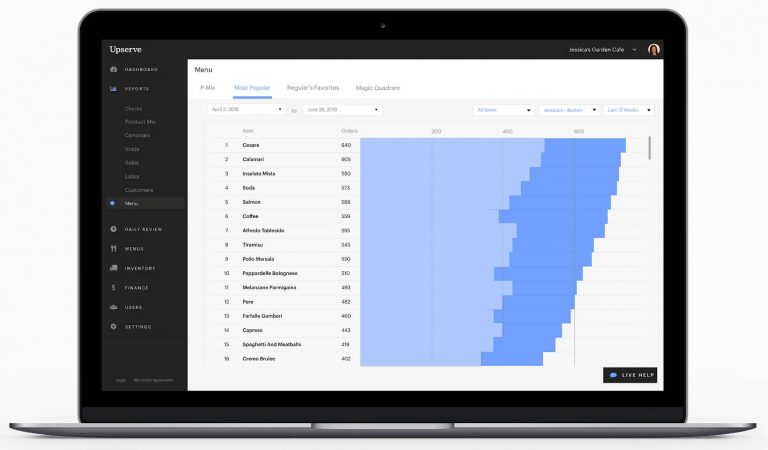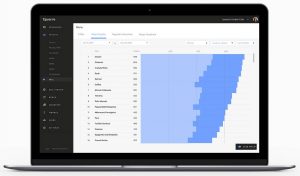 Simple Metrics
Track metrics and perform in-depth analytics for greater insight and more informed decision-making. Menu intelligence helps to pinpoint trends for a winery of any size. In-house sales metrics and reporting bring guests back again and again. This is because it demonstrates the popular wines and the items that truly sell.
The restaurant analytics tool also helps to analyze the ROI and success of any event or occasion. Access straightforward reporting that makes sense for your business.
Additional features include
Access unique customer preferences
Manage multiple locations from one dashboard
Guestbook feature that streamlines important customer data
Honorable Mentions
Now that we've reviewed the top ten on the market, here are five honorable mentions for winery POS systems that might catch your eye:
SecureWineShop – The POS for Smaller Wineries
vinSUITE – The POS for Easy Mobility
Microworks – The POS for Cash Register Management\
VinNOW – The POS to Maintain Compliance
Truvi – The POS to Promote eCommerce
POS System

Software Costs

Additional Costs

Key Feature

Commerce – $199/month
All-in-One – $299/month

$995 and $1995 setup fee

Affordable pricing plans for small business wineries

Growth – $149/month
Standard – $299/month
Professional- $499/month

Call for hardware quote

Extensive mobile and multi-store management

All pricing is by custom quote

Call for a quote

Automatic pricing, discount, and taxation

Less than 100 members – $99/month
151-500 members – $249/month
501-1000 members – $389/month

Add bulk wine module – $99/month
One-time conversion fee – $600

Works with Compli to provide current state and local tax rates

Quote-based pricing

Must call for a quote

Extensive upselling opportunities and system prompts
1. SecureWineShop – The POS for Smaller Wineries


If you are just starting a winery, SecureWineShop is a great alternative. Here are some main advantages to this system:
Wine Club Members
Custom offers with member-only products and pricing. Customer notes allow for further personalization.
Flexible Payment
Customers can pay with chip, tap, swipe, debit, cash, check, and gift/loyalty cards.
Administrative
Benefit from a wealth of practical tasks that include:
Inventory tracking
Custom receipts
Employee tips
In-depth reporting
Pricing
The cost is simple for SecureWineShop and is broken down into two packages:
Commerce – $199/month plus $995 setup
All-in-One – $299/month plus $1995 setup
2. vinSUITE by eWinery – The POS for Easy Mobility


If you run a winery that requires mobile management, vinSUITE is a great choice. Here are the features to expect from the platform:
Order Processing
Add new customers to club membership with ease by simply swiping their driver's license. Mark all will-call orders as they're picked up and hold a card on file for club members.
Mobility
The cloud-based software means you can access and use the platform anywhere, at any time.
Staff Management
Customizable user permissions for every team member.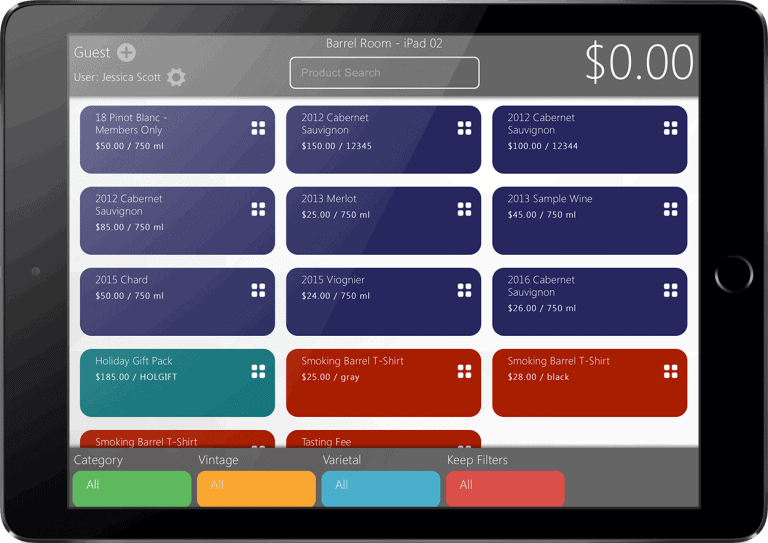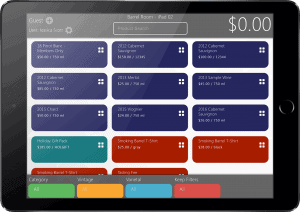 Reporting
It's easy to reconcile with end-of-day reporting
Additional features
Touchscreen all-in-one system
Split group tabs
Unlimited product catalog
Pricing
The cost for vinSUITE is broken down into four separate plans which all come with a separate setup fee. These are:
Growth – $149/month (under 300 members)
Standard – $299/month (exclusive wineries)
Professional – $499/month (premiere wineries)
Enterprise – Call for a quote
3. Microworks – The POS for Cash Register Management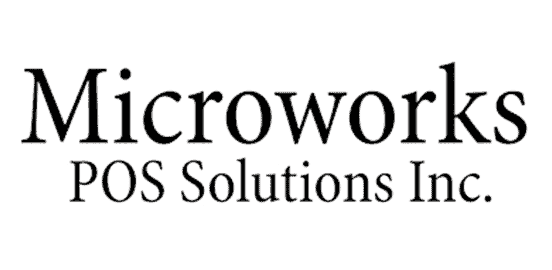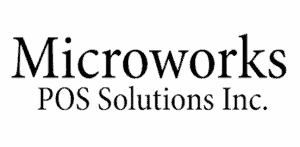 Microworks is designed to be fast, reliable, and easy to use. It's the perfect winery POS for simplified cash management. System benefits include:
Automation
The intuitive interface comes with automatic pricing, discounting, and taxation. It also seamlessly integrates with wine club membership.
Built-in Mobility
The POS is a mobile system that can be used to set up a tasting room anywhere on the planet.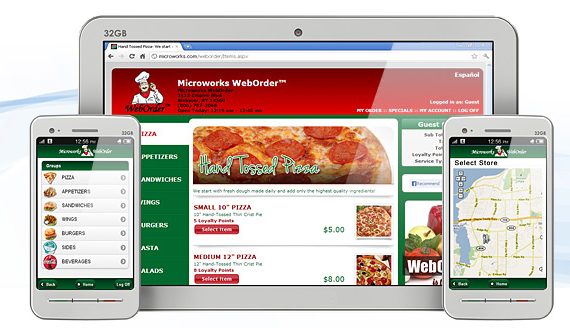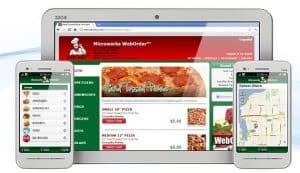 Compatibility
Microworks is compatible with trusted brands that include:
It can accommodate a variety of solutions.
Additional features
Wine club integration
Personalized customer experience
Electronic signature capture
Pricing
All pricing for Microworks is custom. You must call for a quote and free demo.
4. VinNOW – The POS to Maintain Compliance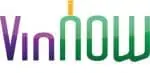 VinNow is the winery POS to keep you compliant and out of trouble. They work with Compli, an industry leader in compliance services to provide current state and local tax rates. The system comes with free support and training. Other features include:
Cash Management
The platform seamlessly integrates with QuickBooks and gives you the ability to suspend or add to a sale in real-time. Staff can preauthorize guests and manage their club membership at the register.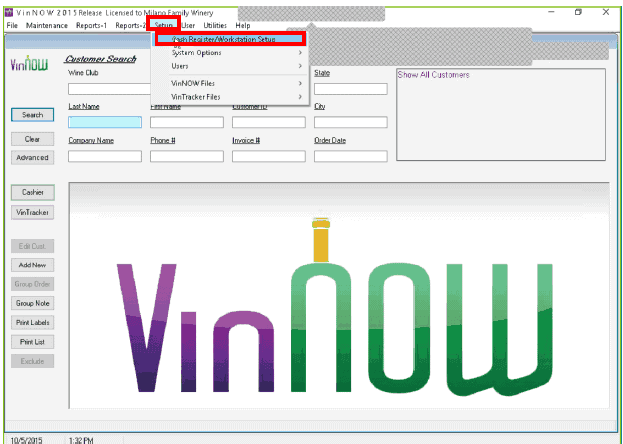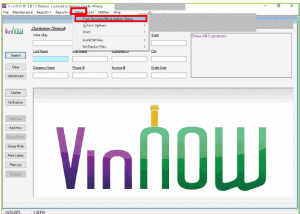 Additional features
Suggested gratuity
Extensive in-depth reporting
Pricing
The cost of VinNow is flexible and depends on a variety of factors:
Less than 100 members – $99/month
151-500 members – $249/month
501-1000 members – $389/month
1000+ members – Call for a quote
Add bulk wine module – $99/month
One-time conversion fee – $600
Get A Free Quote
5. Truvi – The POS to Promote eCommerce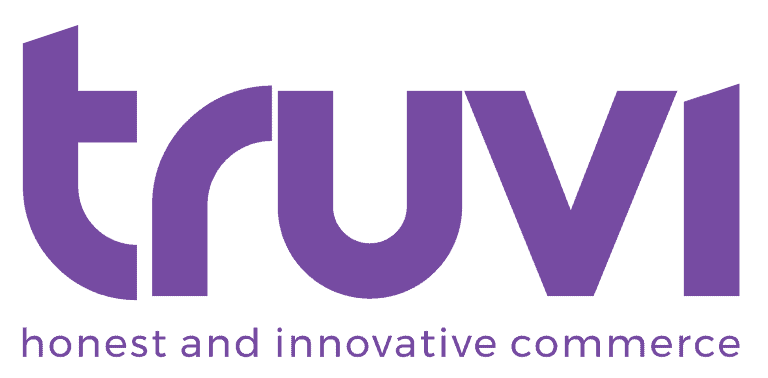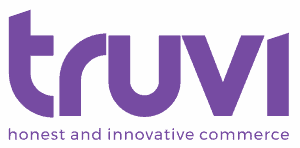 Truvi is a POS system for wineries that is specifically designed to promote ecommerce and tailored to selling wine online.
The system boasts many advantages for a winery that includes:
Order Processing
Manage multiple inventory locations by factors like:
Fulfillment type
Sales location
Type of order
And more…
Create a non-SKU item anytime. Simply enter the price and a brief description to upload it into the system.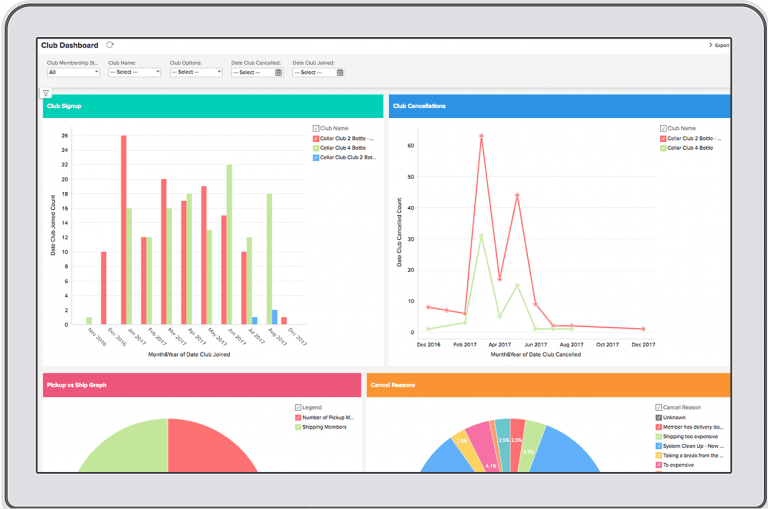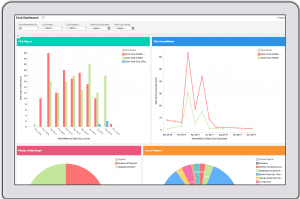 Upsell Management
Truvi makes upselling simple for staff by suggesting modifiers based on customer data and order history. Add a message and specify things like:
Lifetime value ranges
X money spent on wine in Y period
Total amount in cart
New customer
Previous purchaser
Additional features
Pickup and decline management
Reports and settings
Split tenders
Customer and club management
Mobile and desktop options
Pricing
The cost of Truvi depends on your business needs. Call for a detailed quote.
Things You Need to Know Before Choosing a Winery POS System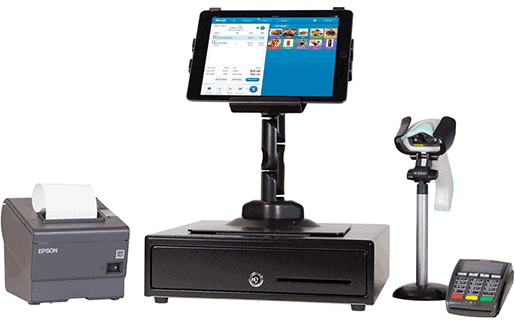 Good wine deserves a certain level of appreciation. In addition to offering the best wine, you will need to employ the right technology for enhanced customer experience in your winery. In this regard, a good POS system will come in handy. The right technological solution will make it easier, and more convenient for you to keep track of shipments, sales, and inventory as well as schedule wine tasting in the establishment.
A winery-specific system will also make it easier for you to run an online shop that syncs with the brick and motor winery in real time. This will, in tur, lead to streamlined operations, efficient management, and enhanced profitability in the business.
In order to get such a winery POS system, there are a few things you should consider, some of which include:
1. Online Reservations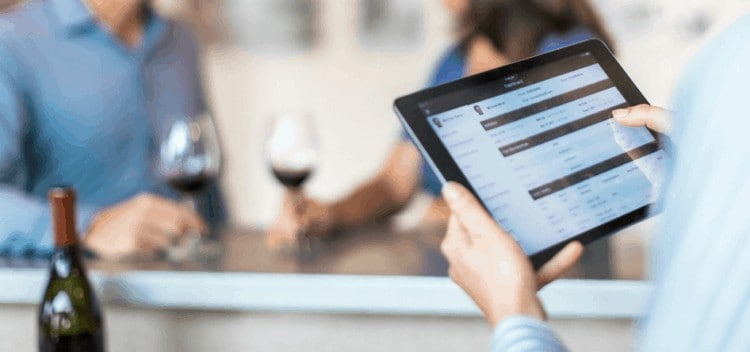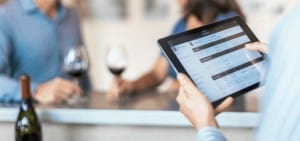 In order to drive more traffic to your wine tasting space, you need to make it more convenient for existing, and potential customers to make reservations. Some of the best winery POS systems in the market are known to feature reservation capabilities.
With such a system, you will not need to invest in separate reservation software, which would cost you more money. In this case, the right online reservation platform should allow you to showcase the various tasting options you offer in the winery.
Additionally, the solution should make it easier for you to Upsell and cross-sell your customers in a friendly manner so as to increase revenue.
Additionally, your preferred POS option should as well be capable of collecting the relevant customer information, along with the reservations. This will offer your business valuable customer insights as to what each customer may or may not like. Such information puts your staff in a better position to offer the customers personalized, world-class hospitality.
2. Menu Management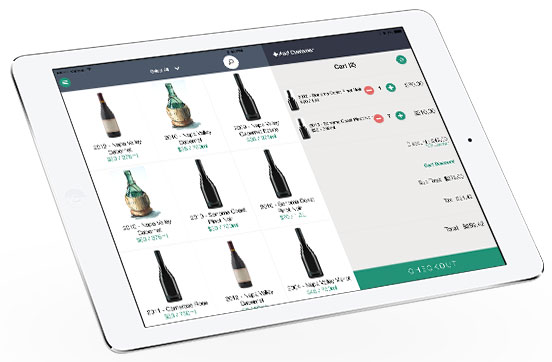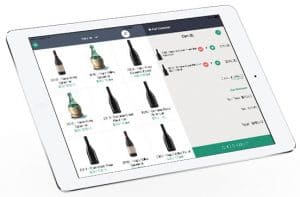 While all wineries may offer the same products and services, each business is unique in its own way. Get a system caters for your specific business model to save on time and costs, and enhance compliance the business to remain compliant.
To begin with, the winery menu on your preferred solution should be highly customizable. In this regard, the menu should feature the right menu options and modifiers for customizing winery items. The system should make it easier for you to organize your menu in whichever way you find appealing, on the fly.
For instance, the software should allow you to feature precise menu item variants, such as different cheese plate sizes, and wine glass types.
Finally, the solution should be capable of updating the register, online and printed menus in real time, and even tie them to the available inventory. For this purpose, most of the leading systems use purchasing formats to monitor stock levels.
3. Winery CRM and Analytics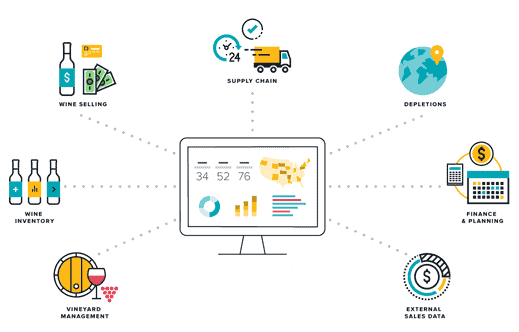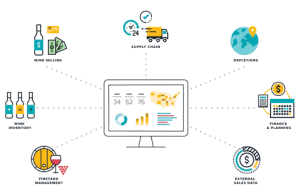 Just as is the case with other hospitality POS systems, gaining a better understanding of the customers in your winery will help offer personalized services. The customer relationship management (CRM) should be able to do much more, than just compiling a customer database.
For instance, the CRM should capture and store such details as how much each customer has spent, order history as well as customer preferences.
Such a system ensures that you have access to valuable analytics and insights for the business. Coupling such CRM tools to menu intelligence and internal sales indicators will help you make important business decisions. For instance, it will help you ascertain the best selling vintage in your winery.
4. Event Analysis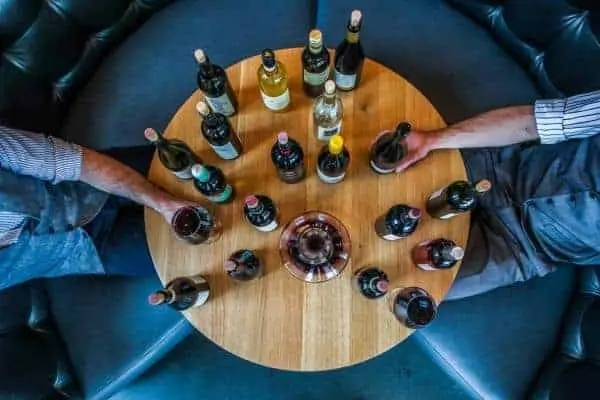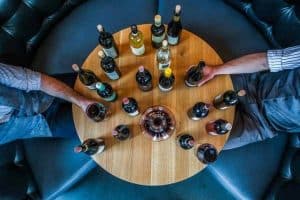 Wineries are known to host an array of events. As time goes by, you will want to know which events were worth your while. In this case, it is advisable to invest in a winery point of sale system that allows you to analyze the events you have previously hosted.
The event analysis tool should be able to break down the data on the various events, allowing you to compare the ROI on each of them. Again, this feature should make it easier for you to plan for future events. In this case, you should go for a system that centralizes the various event planning aspects.
For instance, it should feature a detailed event calendar, and allow you to communicate with the guests, and team members directly through the POS system. In addition to these benefits, you will find a cloud-based solution to be ideal for planning winery events remotely.
5. E-commerce and Wine Club Integration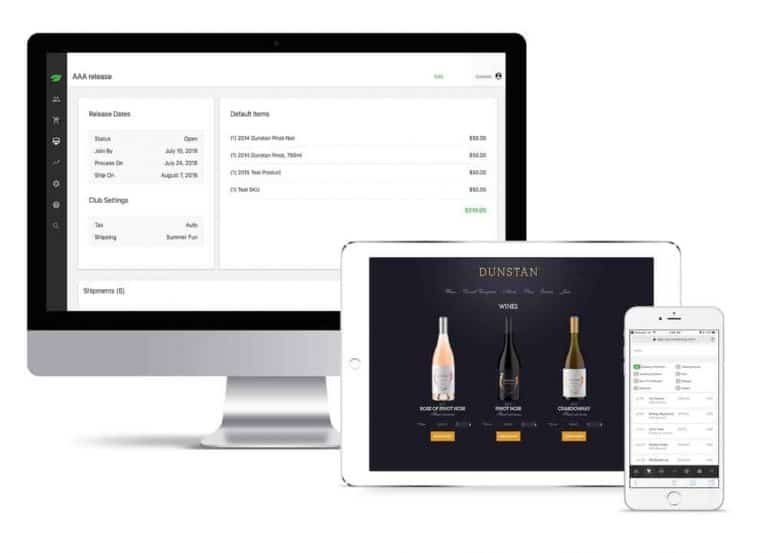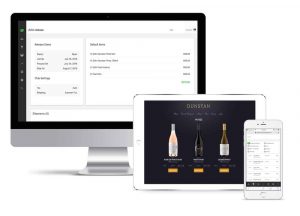 The level of customer service you offer in your tasting room can actually encourage customers to sign up with your wine club. This enhanced loyalty for the business will, in turn, result in increased revenue.
This being the case, your preferred solution should enhance the level of serve offered in the tasting room as well as in your wine club.
In this regard, POS software that supports wine club management, and e-commerce integrations will come in handy. Such integrations will allow you to monitor everything from a single platform, hence give your customers a holistic experience.
Final Thoughts
Like any company in the food and beverage industry, business can be fast-paced. Wineries must position themselves for the future and leverage technology today.
It's much more than simply putting together an elegant tasting room. Modern consumers want to be met in the middle and that means, translating your wine business to online services.
Every brand on this list has a few things in common. One is a wine club membership that consumers can access virtually. Not only does this prompt people to buy more wine in bulk, but it also makes them feel special and keeps them coming back for more. This also requires an e-commerce solution that integrates with the POS system.
The pricing model might also make or break a winery. Don't get stuck paying for a larger ERP system if you run a small business. There is such a thing as having too many features. This will complicate operations and may confuse the staff. If you think it should be kept simple, it probably should.
Many things go into purchasing a winery point of sale solution. Pay attention to what's important, take the time to research, and ask your team. The more consideration upfront, the more growth and success you'll see later on. If you are looking for liquor POS systems, you should not use the above systems.
Frequently Asked Questions
What is the profitability of wineries?
Typically, wineries make between $80k and $100k per year. However, profitability is impacted by many factors, including size. Wineries with the capability to host tastings and produce wine at a larger scale tend to be more profitable than smaller wineries that rely on direct distribution to bars and restaurants. A winery's success is also determined by its taste and quality.
Can a winery become profitable in a short period of time?
For a winery to become profitable, it can take a few years. Different types of winery production models become profitable within different time ranges. A winery that grows everything in its vineyard typically shows a profit after five to eight years. Within one to four years, a full-production winery (also called a micro-winery) that does not rely on owning a vineyard is likely to generate a profit.
How much does it cost to start a winery?
In the general case, starting a winery costs anywhere from $600,000 to the low millions. This may seem like an excessive amount, but you don't have to pay for everything yourself. This is where investors come in handy.
What is the potential income from owning a winery?
Winery ownership can make you a lot of money depending on a number of factors, such as the price of bottles, how much land you have, and the vine growth year. There are some things you can control, while others you can't. On average, wineries bring in about $88,000 a year (that's for a medium-sized winery). That's a good starting point, but keep in mind, it depends on your winery.
Do wine businesses make good investments? 
Yes, a wine business is a good investment. There have always been people who have enjoyed wine, and they always want more of it. Even when the vines aren't growing well, vineyards have been known to bounce back. The long-term investment in opening a winery is worth the effort.