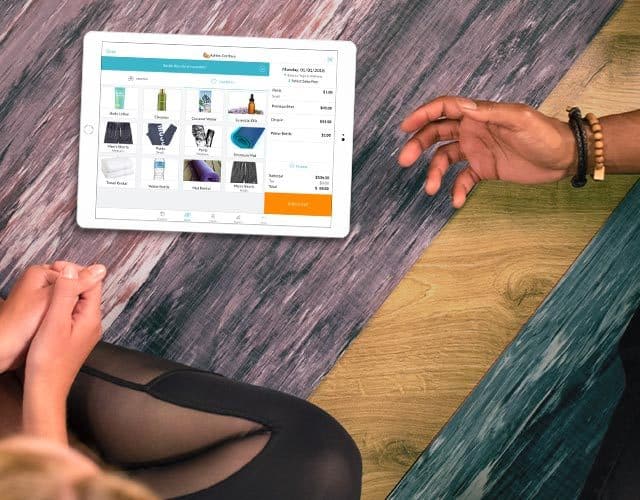 Vagaro and Mindbody are point of sale (POS) systems for businesses that depend on memberships and appointments to generate revenue.
The market for online scheduling software is rapidly growing, expected to reach half a billion dollars by 2026 (Source). If you own an appointment-based business and don't use a POS system, today is the day to start evaluating options.
Both systems revolve around online scheduling and deliver additional features that solve common problems for these types of businesses. Still, there are some key differences between the two, which we'll discuss in detail below.
Vagaro is a strong system, at an extremely reasonable price, that delivers a robust feature set. However, certain features are only available as fee-based add-ons. It is best suited for small and new businesses needing a powerful system without breaking the bank.
Mindbody is more like a Mercedes. It includes loads of features and many nice-to-have bells and whistles. Plus, it's scalable and accommodates rapid growth.
For those who can afford Mindbody, the ride is faster, smoother, and more comfortable. It's best suited for fast-growing businesses with the capital to afford a more powerful vehicle for the road to success.
Regardless, both systems are strong enough to compete against one another. Let's dive in.
Vagaro vs. Mindbody: Side-by-Side Comparison
POS Software Starting Price

$9.95

Free

Billing Method

Billed monthly

Billed monthly

Payment Processing Fees

-2.75% per in-person transaction
-3.5% + 15 cents per manually-entered transaction

* Prices drop for larger businesses

Fees vary depending on your geographical area

Free Trial

✓

✘

Cloud-Based

✓

✓

System Accessibility

iOS app, Android app, Windows phone app,
and web-based app

iOS app, Android app, and
web-based app

Customer Support

24/7 Live Support

24/7 Live Support

Ideal Customer Size

Small to mid-size businesses and startups

Small and medium businesses
Vagaro vs. Mindbody: POS System and Company Comparison
There are way too many individual features to cover in this article—that would require a 50-page report. Instead, we look at some of the most important POS features for service-based businesses that revolve around appointments.
Specifically, we focus on the most important features and functionality that impacts potential customers' propensity to buy. We'll also cover an operating practice both companies have in common, user rating, and POS hardware.
Membership Functionality
Appointment-based businesses like spas, massage therapists, gyms, yoga studios, and beaty salons benefit from having a membership program in place. If you can entice your customers to sign up for an annual membership, you solidify recurring revenue.
Then, if you overdeliver by providing a stellar customer experience, you create loyal customers who renew those memberships. This adds even more security to the future of your business.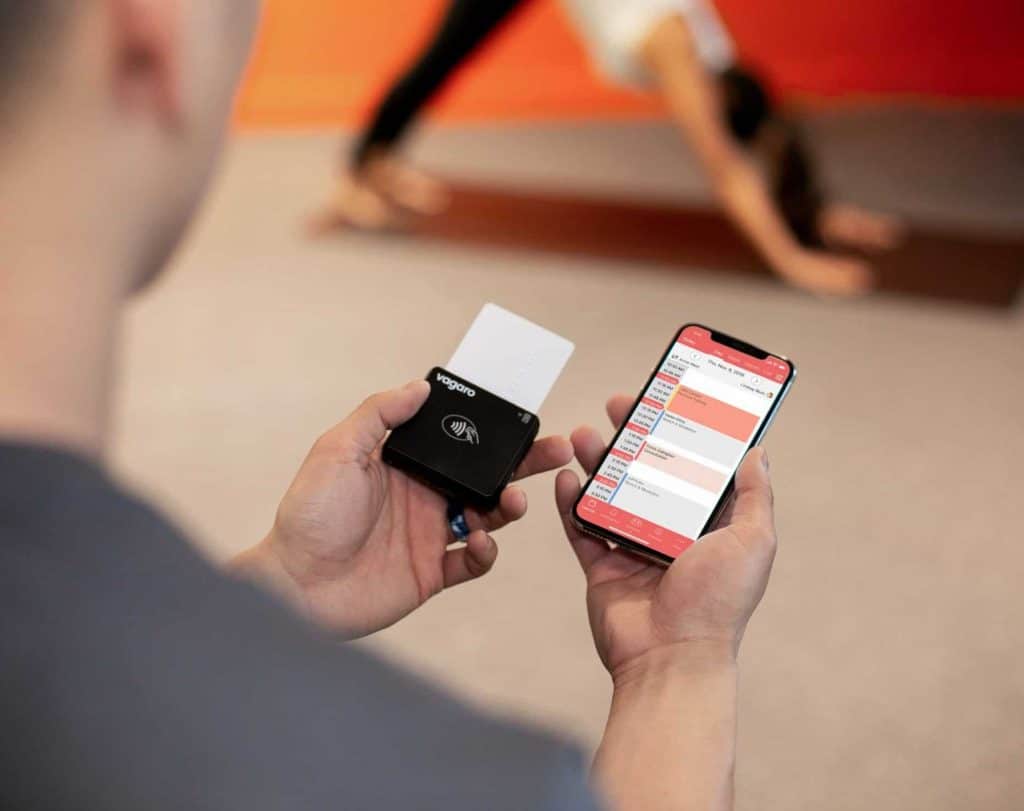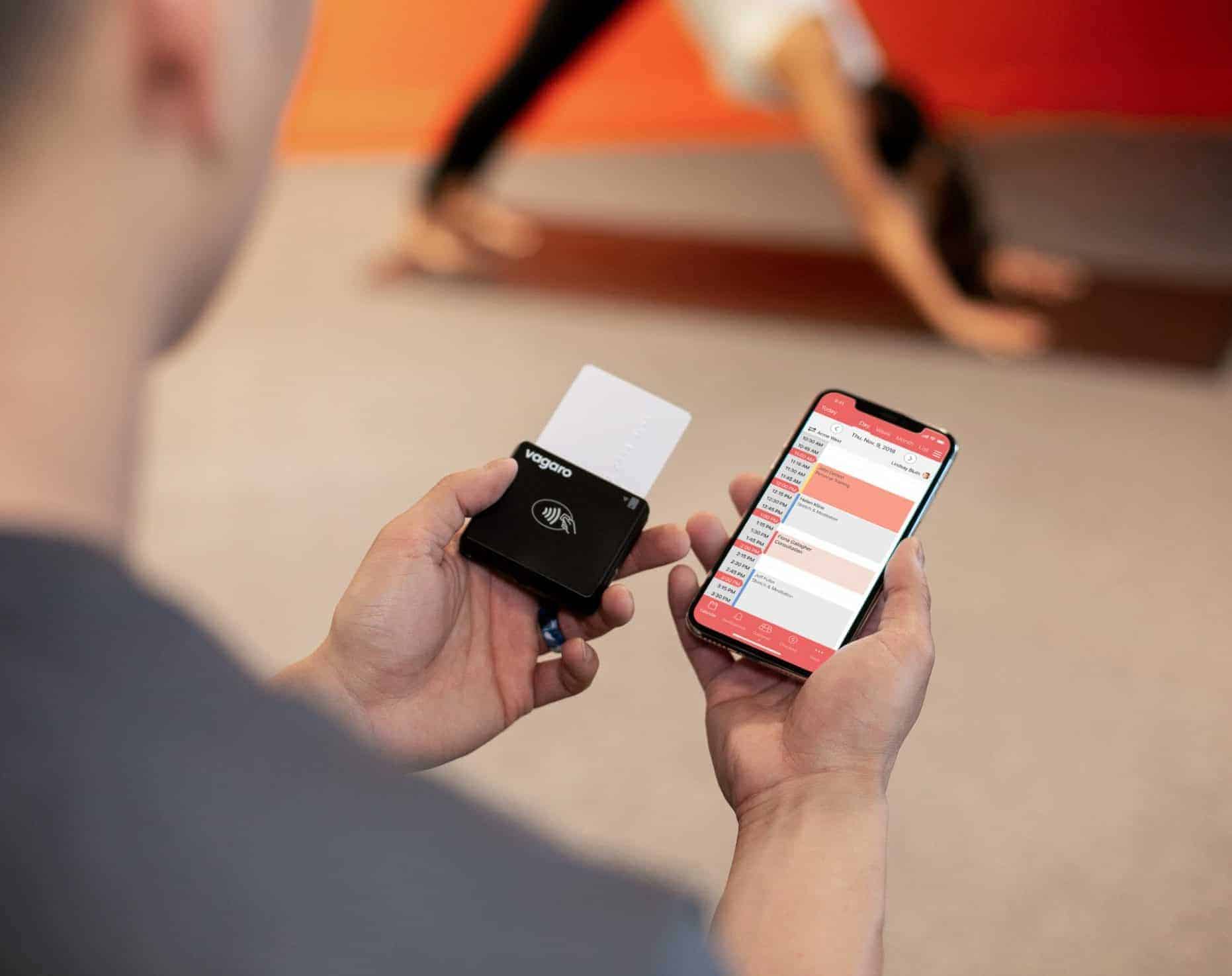 Vagaro's membership functionality allows users to define varying membership levels. You can name them as you wish and charge customers any way you want.
Moreover, you can decide which perks customers receive with each tier of membership. Add to that the ability to leverage automatic billing and renewals to make the process easier for customers.
Overall, Vagaro's membership functionality receives positive reviews from users. Some report Vagaro's membership functionality to be inconvenient and counterintuitive.
But they are the minority. In fact, we read many reviews from users citing membership functionality as their primary reason for moving to Vagaro.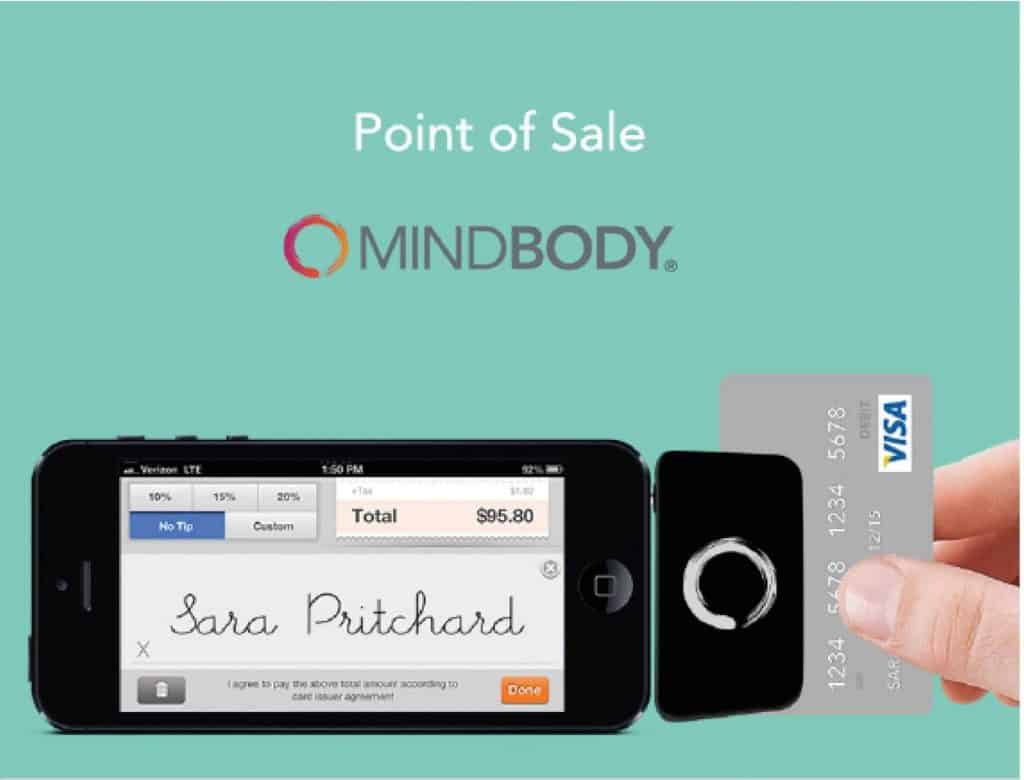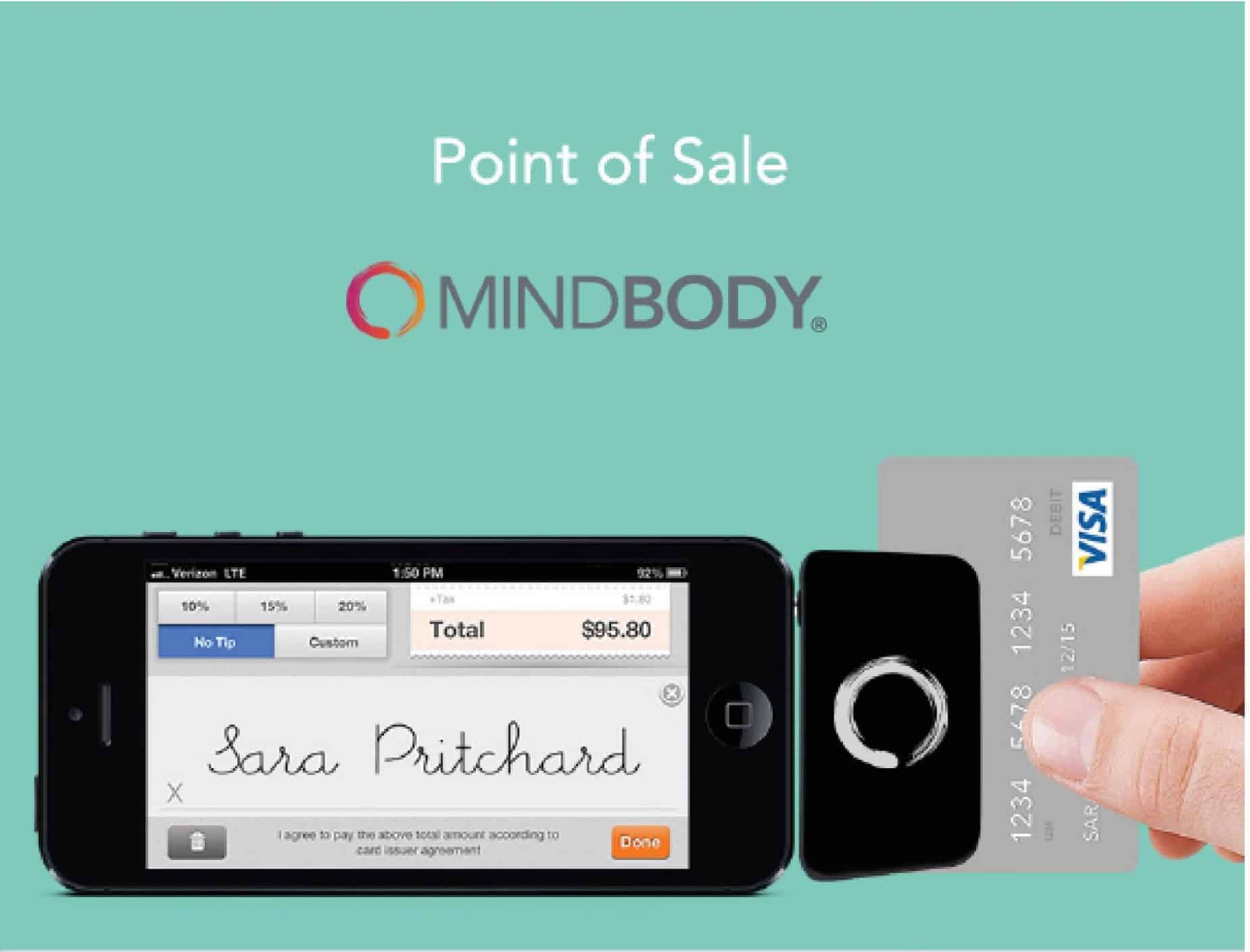 Mindbody also offers membership functionality and many users love it. However, we came across more than a few user reviews that cited frustration with Mindbody's membership programs.
Mindbody gives you fewer customization options for memberships than Vagaro does. For example, you can't set an individual membership to automatically suspend on a certain date. Rather, it must be done manually, which leaves room for human error such as accidentally billing customers.
Users also report Mindbody's membership features as confusing and hard to navigate. We can imagine that this would be frustrating when you're paying a minimum of $159 per month for the software. At that price, customers expect excellence.
WINNER
Vagaro wins for better functionality at a fraction of the price.
Branded Mobile Apps
A central aspect of a POS system designed for appointment-based businesses is the ability to book sessions and pay online.
It's possible to do this on a computer but these days most people use mobile devices for nearly everything.
Having a system that lets you provide customers with a branded app is a huge advantage. It makes things easier for your customers, improves brand reputation, and drives more business and revenue growth.
Vagaro's base plan does not include the ability to create a branded app. The system does offer this feature, but it comes at an extra monthly fee. Users must pay $200 per month to create and use a branded mobile app.
One key disadvantage of using Vagaro's branded app is that it is quite limited when it comes to customization. Vagaro uses app templates, adds your branding style and logo to it, and calls it a day.
Mindbody offers a branded app that delivers more capabilities than Vagaro's branded app. It is not included in the base package, but users can add it as a fee-based add-on.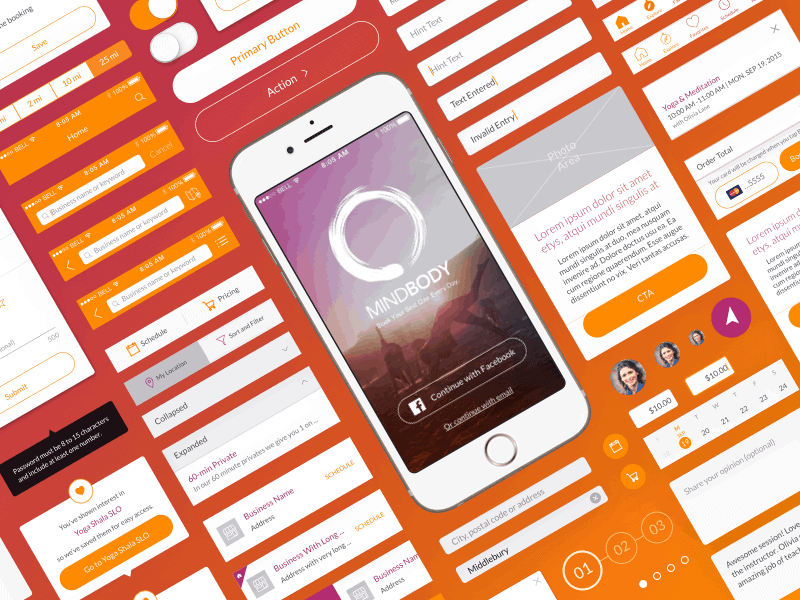 Mindbody's branded customer app costs around $250 per month according to information we dug up during our research. The company website does not list pricing for the add-on.
Mindbody beats Vagaro with its branded app because it is customized to each user's business needs.
Mindbody developers work with you, creating a branded app that includes the exact functionality you need per your business requirements. Each company's app is unique; you won't have the same app as everyone else, with your branding on it.
Offering customers a customized, branded app presents your business as professional and trustworthy. Mindbody customers who use the app tend to love and rave about it, and so do their customers.
WINNER
Mindbody wins for app customization.
Reporting and Analytics
Every business needs to measure metrics or key performance indicators (KPIs) to ensure they are moving the needle. Otherwise, they will be making blind decisions based on a hunch.
The advantages of data-driven over intuition-driven decision-making are widely accepted. Let's see how each system handles reporting, metrics, and analysis.
Vagaro offers effective reporting features and they are included with the base plan. Many vendors boast about the number and diversity of reports their systems can run.
Vagaro takes a different approach. The company prides itself on providing accurate, intuitive, clear, concise reports. They are quite user-friendly while being robust in the amount of data they can crunch and the insight they provide.
Users can track metrics and report on the resulting data for a number of business functions. These include payroll, inventory, employee, sales, customer retention, and online vs. in-house booking performance reports.
Mindbody also includes reporting in its base plan. Unfortunately, Mindbody users who pay over $150 per month for the base plan only receive "Basic Reporting." To use Mindbody's full reporting suite you must upgrade to their next plan and pay $329 per month.
There's no readily-available information on the Mindbody website about what "Basic Reports" even means or what is considered basic. Mindbody loses points for lack of clarity around their offering.
WINNER
Vagaro takes home another trophy.
Billing Practices
Although not a system feature, we decided it was important to cover the billing practices of each company. This is a variable that will leave customers irate if executed poorly.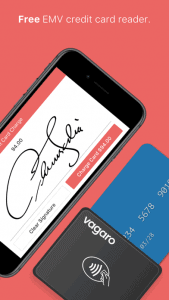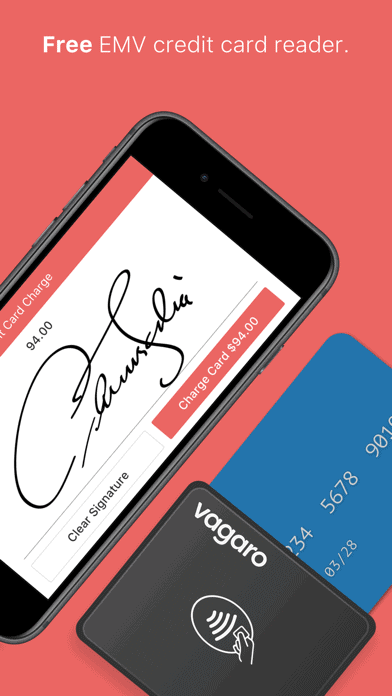 Vagaro has slowly developed a reputation for deceitful or dishonest billing practices. Our research revealed many user reviews validating this—enough to consider it a trend, not a coincidence or one-off event.
Users report supplying their credit card information for a free trial, then being unable to cancel the trial. They say they are then charged without their consent.
We also read user reviews claiming that the company would not let them cancel their subscription.
According to these users, they submit a cancelation request and are subsequently charged for months, unable to reach the company.
Mindbody, regrettably, has received numerous complaints along the same lines. Users report being charged for months after they cancel their subscription. They also report seemingly intentional roadblocks preventing them from cancelling in the first place.
NOTE: The above statements do not reflect the sentiment of this publication. They are anecdotes taken directly from user reviews.
WINNER
Both teams lose.
Vagaro vs. Mindbody: User Sentiment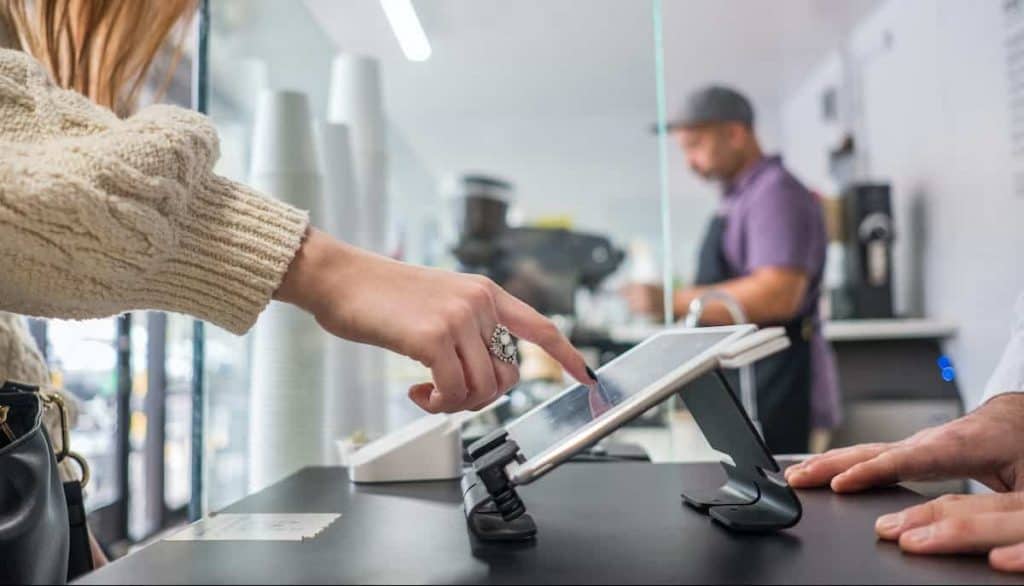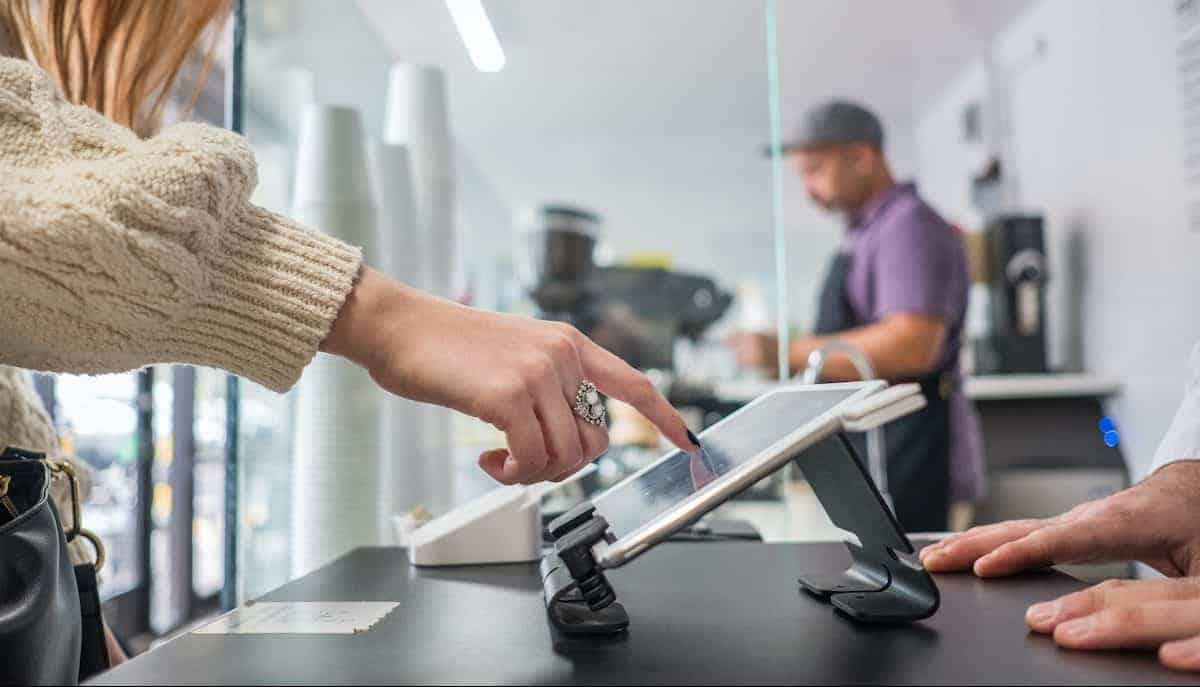 By compiling data from highly-reputable software user review sites, we calculate aggregate user ratings for multiple system and company attributes.
These ratings add an additional perspective on each system. No one can review a system better than someone who uses it every day.
Ratings are calculated on a scale of one to 10, with one being very dissatisfied and 10 being very satisfied. Here is what we found:
Overall System Rating (i.e., Customer Satisfaction)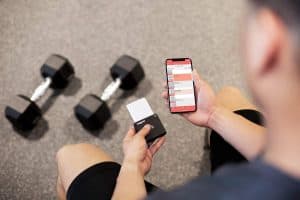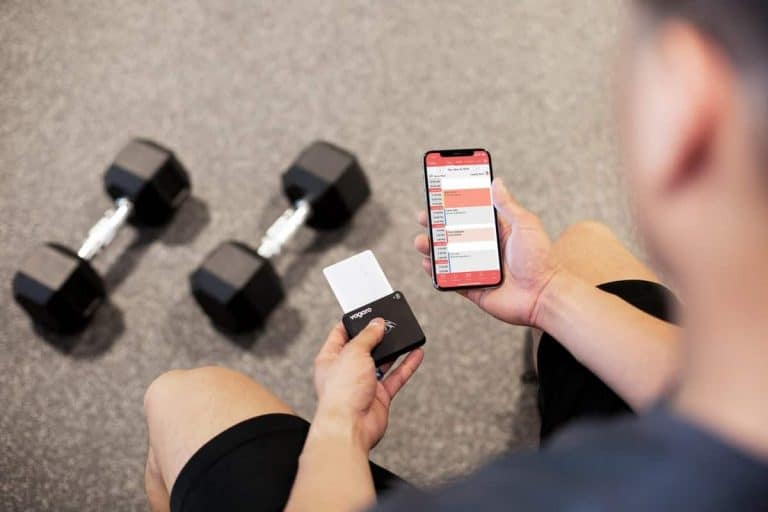 Vagaro Rating: 9.2 / 10 possible points
Mindbody Rating: 7.9 / 10
WINNER: Vagaro
System Ease of Use
Vagaro Rating: 9.0 / 10
Mindbody Rating: 7.7 / 10
WINNER: Vagaro
Customer Support
Vagaro Rating: 9.0 / 10
Mindbody Rating: 7.7 / 10
WINNER: Vagaro
Overall Functionality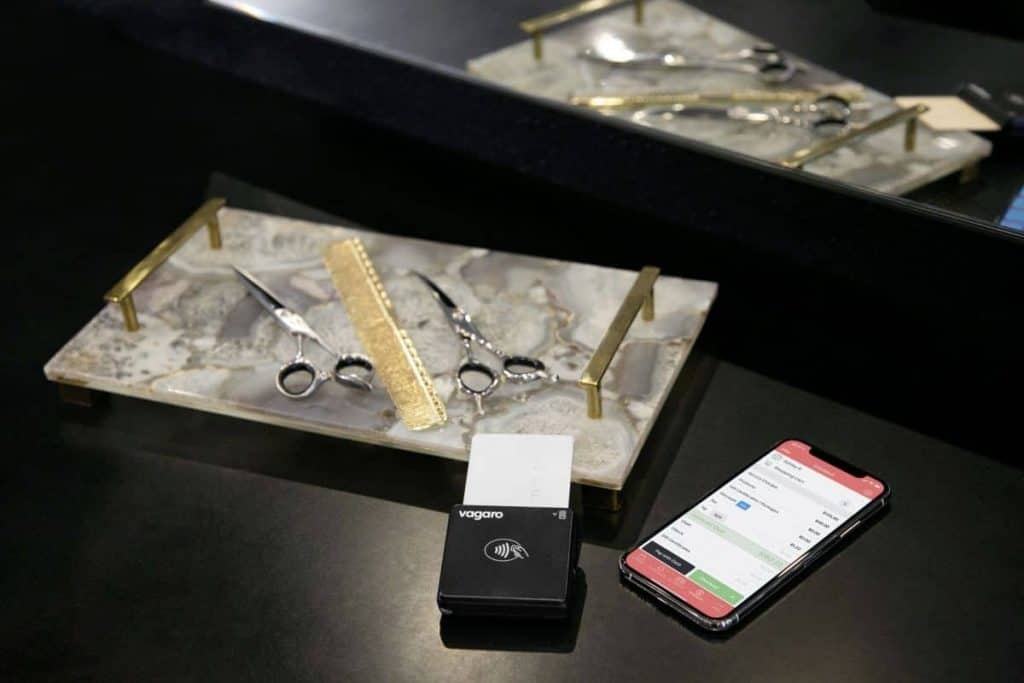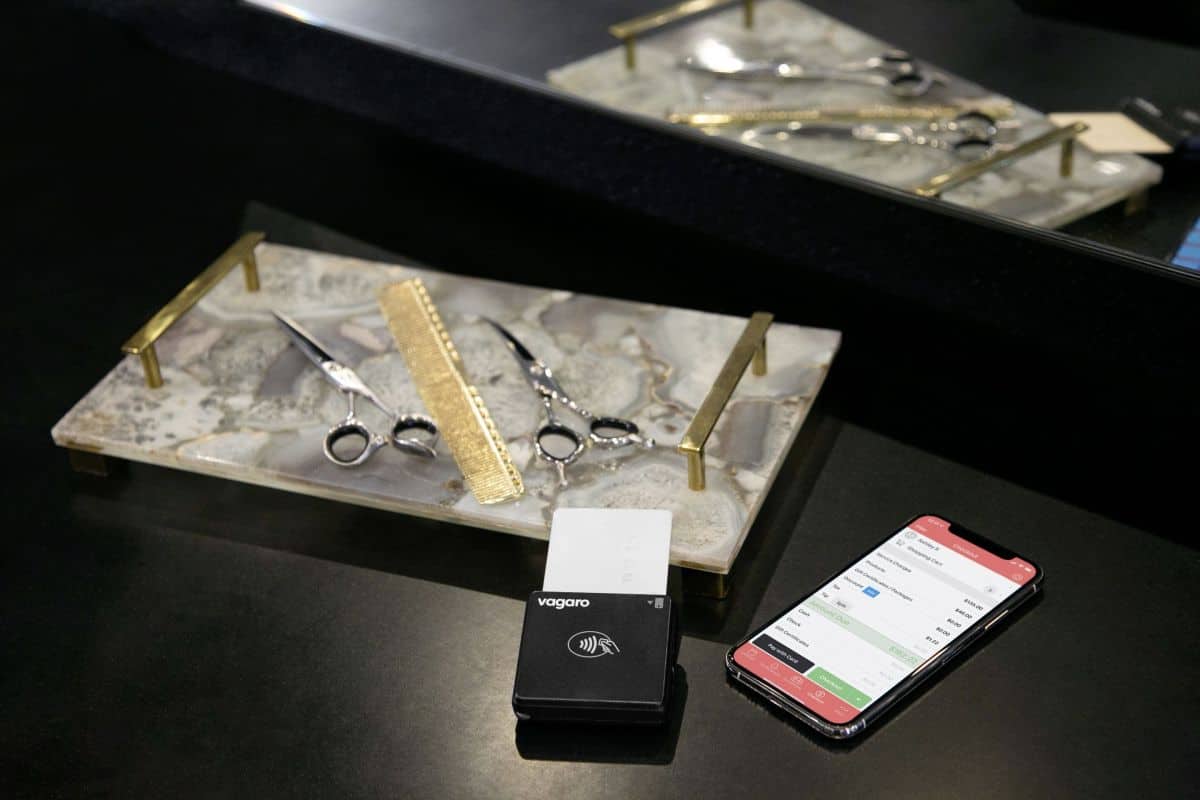 Vagaro Rating: 9.1 / 10
Mindbody Rating: 7.9 / 10
WINNER: Vagaro
Value for the Money
Vagaro Rating: 9.0 / 10
Mindbody Rating: 7.1 / 10
WINNER: Vagaro
Vagaro vs. Mindbody: POS Hardware
Vagaro produces POS hardware. Mindbody does not, instead it sells third-party hardware components that are compatible with its system.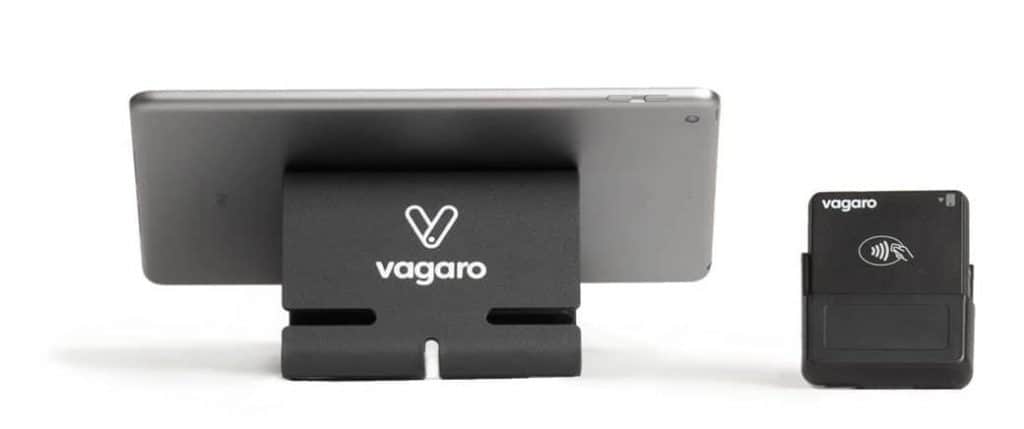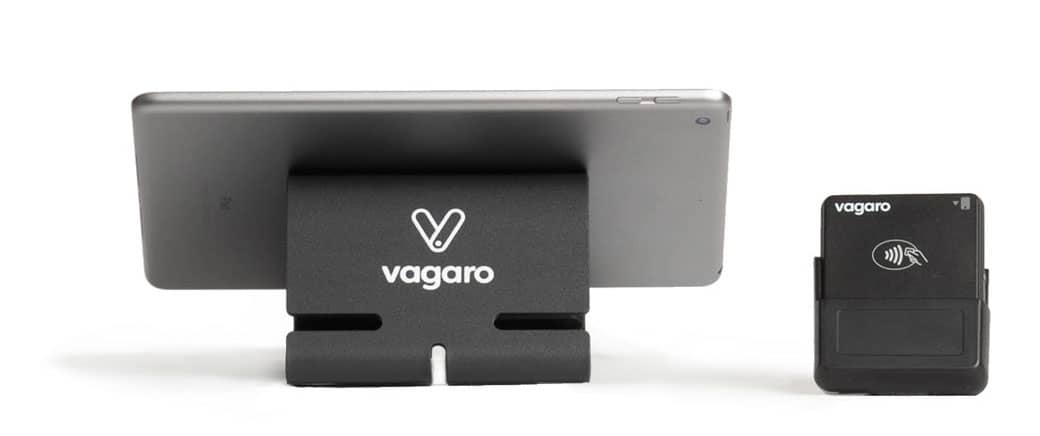 Vagaro sells a limited amount of POS hardware. The hardware it does sell is limited to three pre-packaged hardware bundles. The company does not sell individual hardware components.
Those bundles cost, respectively, $79, $428, and $547. Those prices are what you pay if you start a subscription with Vagaro's software. Otherwise, the prices increase.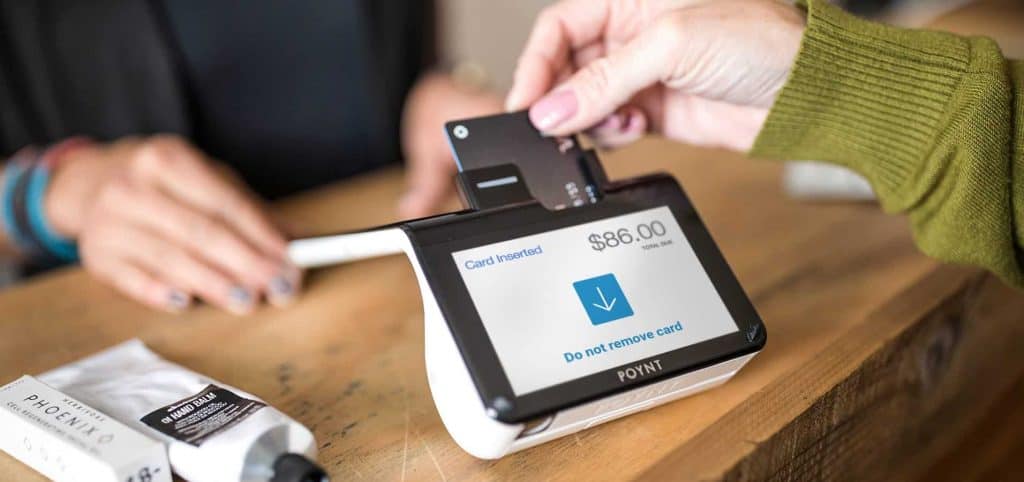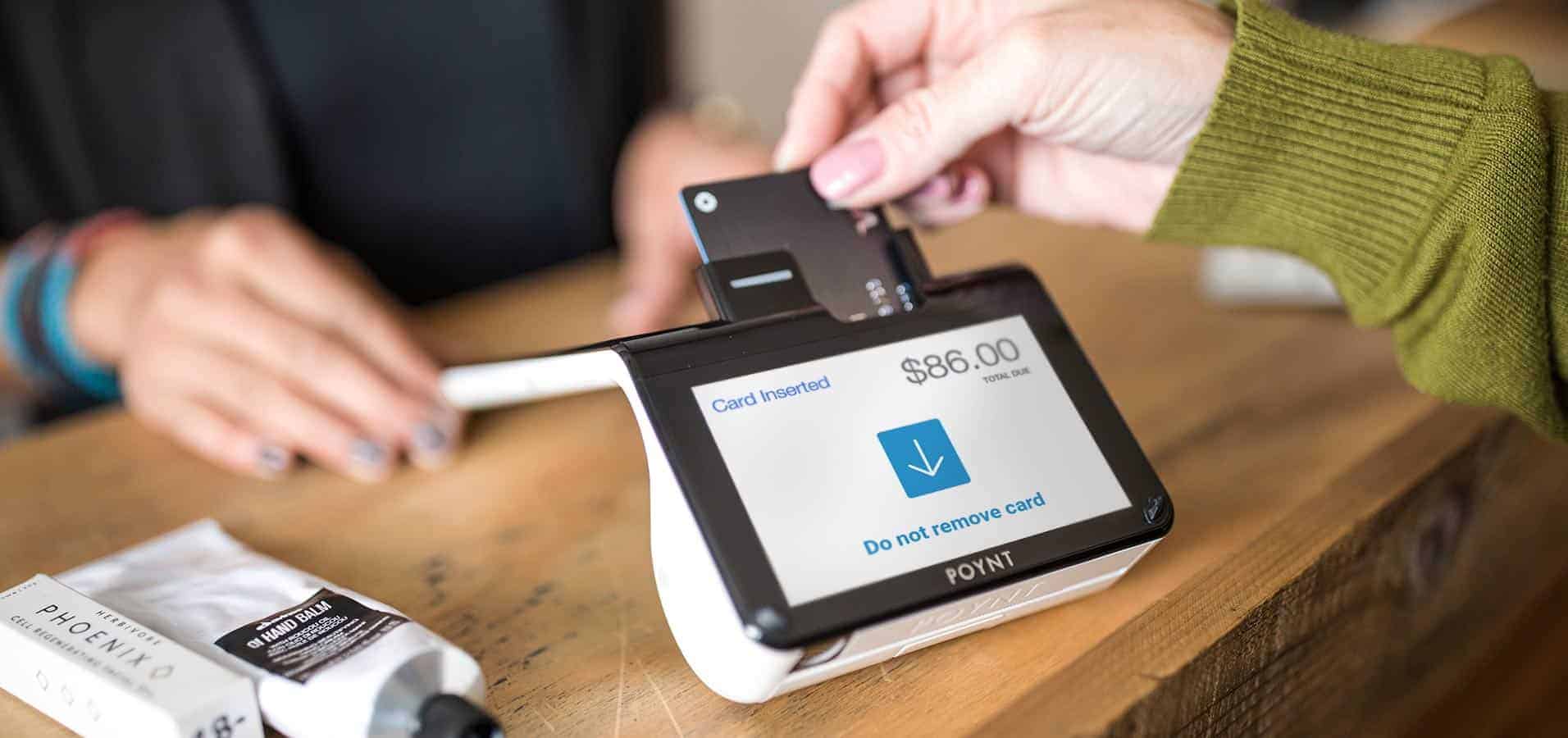 Mindbody is essentially the opposite. It sells seven individual hardware components—eight if you count printer labels as a hardware component. It does not sell bundles.
The company website does not list any pricing, brand names, or any additional information about hardware. It simply presents a photo of a cash register and asks you to contact the company. Not as trust-inspiring as you'd expect.
WINNER
Vagaro wins. However, neither company overly impresses us.
Which System Is Right for You?
Oddly enough, despite all the praise we hear "on the street" about Mindbody, it lagged behind Vagaro in our comparisons above.
Regardless, Mindbody does offer a powerhouse system for those willing to pay for all the bells and whistles. Its customized, branded app is a head-turner and gives its users an edge over the competition—particularly with younger generations.
We recommend Mindbody to growing businesses—with sufficient working capital—needing a scalable system with all the bells and whistles.
Vagaro a robust system, particularly considering the extraordinary price point. It's not as feature-rich as Mindbody but is a great choice for smaller businesses and startups with a tighter budget.
As you continue to evaluate systems, make sure to do lots of homework and research. Don't rush into a decision. Shortlist your favorite options and ask for a trial or demo so you can see the system in action before implementing it.
If you've shortlisted these two systems, learn more by reading our comprehensive Vagaro review and our full review of Mindbody.
The following two tabs change content below.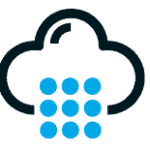 The staff at POSQuote.com is composed of industry professionals, experts, and current business owners. Through extensive research, we compile buyer's guides and review the best POS systems in the industry.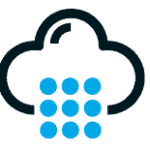 Latest posts by POS Quote Team (see all)
Reader Interactions