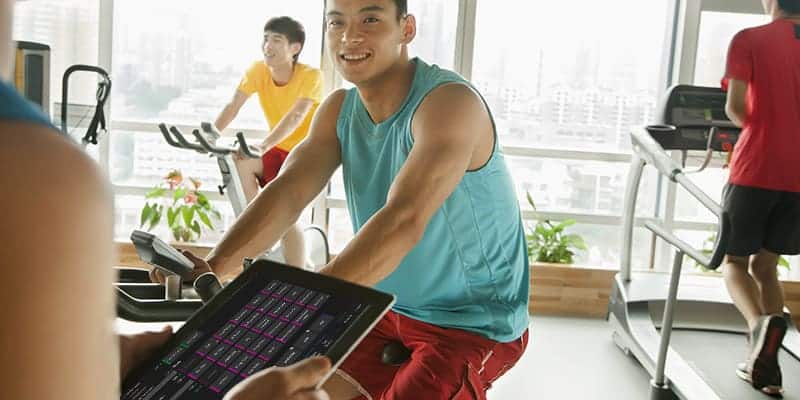 Memberships, classes, training sessions, and scheduling are just a few of the challenges that gyms and fitness centers have to handle on a daily basis. The more streamlined your process, the more successful your business will be.
The global fitness industry may be $87 billion, but your ability to capture your share of that market depends entirely on how well you can process payments, retain members, and upsell when necessary. One of the most powerful tools in your arsenal to make that happen is your point of sale (POS) system.
The right gym POS system should make it easier to manage memberships, process payments, build rewards programs, and other key functions that will boost your bottom line.
Unlike other industries, fitness studios and gyms rarely rely on single purchases as their primary revenue stream, with the exception of individual classes. Since most of your business comes from memberships, your POS system should reflect this reality.
You should be able to handle billing, promotions, rewards programs, scheduling, reservation management, and marketing — all from one central device. With the right POS system, you'll spend less time on administrative tasks and more time on recruiting and retaining new gym members.
So what is the best gym POS system? Out of every software option we compared, we found Exercise.com to be the clear winner. It features subscription management, integrated booking/scheduling, advanced workout tracking, and the ability to sell via e-commerce or brick-and-mortar gym payment processing.
Finding the perfect POS system for your specific business needs shouldn't be a heavy lift. That's why we've reviewed the top four gym POS systems to easily help you find the best one.
The Best Gym & Facility POS Systems
System
Starting Software Costs
Hardware Costs
Key Features

Quote based
Quote based
Ideal for hybrid fitness businesses, in-Person & online gym payment processing

$117/month
Quote based
Will build a responsive website for your gym

$85/month per location
Hardware is quote-based, GymMaster charges
an additional fee per month if you decide to use third-party hardware
GymMaster Staff App gives you an overview of facility KPIs

Quote based
Quote based
Allows you to offer custom branded apps to members

$29/month
Quote based
Helps you stay in touch with your members through email and SMS communication
1. Best Overall Gym POS System: Exercise.com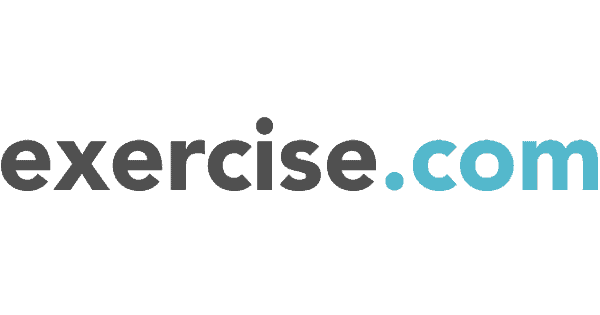 Exercise.com offers one of the best fitness business management software solutions for gyms, fitness studios, and physical therapists. This fitness business software provider offers a comprehensive gym POS suite with all-in-one functionality that includes subscription billing, memberships, classes, groups, packages, e-commerce, individual workout plan sales, distance training, fitness assessments, calendering/scheduling, marketing, and much more.
With fully custom-branded white-label iOS and Android apps, as well as a web platform, this provider will offer you a way to build your brand and your business.
In-Person & Online Gym Payment Processing
The Exercise.com software solution is one of the most robust fitness platforms for hybrid businesses that need to process payments both in-person and online. The e-commerce functionality is best-in-class, and is a must-have in times when gym members expect online payments and online workouts. Gym card present transactions are handled just as easily as online workout memberships and online workout groups, all seamlessly united under the same platform with robust gym business reporting tools.
Workout Creator & Logger
Creating professional-grade workouts that are evidence-based and have advanced metrics and tracking is easy with the Exercise.com platform. Manage clients seamlessly with calendaring/scheduling, group or individual calendars, and more. Deliver workouts, run challenges, send out fitness assessments, and more, all with our choice for the best gym payment processing functionality.
Top Benefits from Exercise.com
$0 startup fees
Various Pricing Plans
Ecommerce & In-Person Payment Processing Available
Quick Start
Commission-Splitting
Gym Multi-Location Reporting
2. Best POS for Any Size Gym: Zen Planner Club Management

Zen Planner offers one of the best member management software solutions for gyms and fitness studios. This provider offers a comprehensive POS suite comprising of all the capabilities you need, including auto-billing, integrated, lead-generating websites, automation, and scheduling.
Whether you run a gym, fitness studio, or martial arts school, Zen Planner Club Management can help you streamline your business operations. This ideal software solution includes a self-service kiosk iPad app, a member app and staff app for Android and iOS devices, integrated payment processing, scheduling, automated emails and other features that make life easier for your staff and members.
Autobilling Integrations
The leading club management platforms offer a variety of automated features to handle billing, including integration with popular payment processors like PayPal and Stripe. They also have automated bank deposits, so that member payments go right into your corporate account.
In addition to autobilling, these platforms offer a variety of reports that can be used to optimize your business. You can monitor KPIs such as student attendance, overdue bills, failed payments and more to find areas that need improvement.
Marketing Automation
The top club management platforms offer built-in marketing tools that make it easy to come up with marketing strategies and execute them. They also provide conversion tracking and lead forms for a seamless sales process.
Advanced Workout Tracking
The best club management platforms include advanced workout tracking to keep members accountable for their progress and help build a community. They can compare their performance against historic records or against other members who have completed the same workout.
Dedicated Customer Support
The top club management platforms are designed by experts who understand the needs of businesses in the fitness industry. Their features, streamlined processes and automation functions save businesses time and money, freeing up coaches to spend more time with their members.
For the same price, the provider will also offer you a member and staff mobile Apps as well as a range of retail POS capabilities. Here are some of the features that make Zen Planner one of the best POS software for martial arts and gym facilities:
Advanced Workout Tracking
This solution allows trainers to program workouts into the Zen Planner POS system and then share them on the gym website, social media platforms or blog. From their member mobile Apps, your members will be able to view these daily workouts as well as your gym leader board.
Again, this system allows your members to log their results and even like or comment on other member's results. The POS system features an inbuilt percentage calculator that may be used by coaches and members. You may use this calculator to work out max lift percentages.
With a simple click of a button, Zen Planner allows you to view the progress various gym members have had over time. The system will also help you analyze trends to ascertain the members who are doing well and those that require more attention. The system will also make it more convenient for you to engage with the athletes.
Integrated Websites
In addition to offering you a set of superior POS and club management features, this provider will also build a responsive website for your gym. Websites by this provider are known to be mobile-friendly, offering your members the best experience possible, regardless of the device they are using.
Having been integrated with your Zen Planner POS system, the website will offer you embedded calendars and forms. These have been proven to drive more leads to gyms and studios. For enhanced visibility of your brand, integrated websites by this provider will allow you to incorporate search engine marketing strategies.
Zen Planner POS System Downsides
Unlike some of the leading POS systems for Yoga, Zen Planner does not offer nutrition tracking capabilities. Additionally, the software does not support online coaching as of now.
2. Best POS for Growing Fitness Studios: GymMaster

Would you rather have a POS system that allows you to make sales and process payments from your members on the go? Well, you should consider getting one of the best mobile gym POS solutions like GymMaster. This cloud-based club member management software is suited for use in fitness studios, gyms, and clubs of any size.
GymMaster essentially offers an all-in-one POS solution with such capabilities as automated marketing and membership management. The software also supports billing and scheduling and will make it easier for you to manage administrative tasks in your business.
Get A Free Quote
Some of the capabilities that make this solution stand out from the rest to include:
Flexible Payments
As far as membership payments are concerned, you should get software that allows your members to use their preferred payment method. The software also caters for other gym payment requirements as well. For example, there are members who would wish to pay upfront in cash and there are those who prefer having the charge added to their monthly billing cycle.
The POS software is also capable of saving card information securely for use in the member's usual billing cycle. You will also like the fact that the software is compatible with a vast array of cash tills and card processing hardware in the market.
Staff App
For enhanced mobility, this provider allows you to monitor and manage various administrative tasks on a mobile App. In this regard, you only need to install the GymMaster Staff App into your device to view business and member information as well as manage the facility on the go. From this App, you will have a comprehensive overview of key performance indicators (KPIs) in the facility.
Regardless of where you are, this App will also allow you to access members' profiles and edit account information. The App will also give you real-time statistics on club visitors, bookings and classes. This app will also allow you to monitor and regulate member access to your facility remotely.
GymMaster POS System Downsides
With this system, you may have a hard time switching between users.
3. The Best POS for Club Management and Fitness Studios: EZ Facility

Are you looking for a comprehensive, all-in-one POS system that will simplify and streamline daily operations in your gym? You should consider getting the EZ facility POS system—one of the best management solutions for personal trainers. As you will come to learn, this solution allows you to offer custom branded Apps to your members.
While this is the case, you will not have to create such Apps from scratch. Again, the software is renowned for its success in automating daily gym operations. In this regard, the system will automate much of the point-of-sale, scheduling, inventory and payroll management tasks.
Helps To Streamline Operations in Your Gym
Running a fitness and health business can be difficult, especially when you have to schedule your clients, manage staff and collect payments. The solution to this is EZ Facility, which helps to streamline all of your operations in a single platform.
Virtually the best solution tailored towards gym management
EZ Facility is the world's leading web-based scheduling, billing, club/member management and reporting software for fitness facilities of all sizes. It manages club memberships, trainers, instructors, packages, recurring club memberships, point-of-sale transactions, detailed financial reporting and gives your members online access to purchase new packages, schedule sessions and register for classes.
Allows You To Offer Branded Apps to Your Members
Besides the regular features of gym management, EZ Facility also offers you the chance to offer your members a branded mobile app that they can download for free and use on their smartphones. This allows them to book their classes on the go, and it also helps in reducing call-ins and emails around class scheduling.
The app is fully backed by EZ Facility's customer support and implementation team, and the company regularly updates the app and adds new features to keep it current. It also includes a full ticketing system to track any member issues.
Founded in 2003, EZ Facility is an all-in-one solution that will appeal to the needs of a wide range of gym owners. With its sophisticated custom reporting capabilities, you can extract valuable insights about your most popular classes, your best revenue sources and peak hours.
Other capabilities you will come to like about this gym POS software include:
Invoicing and Payment Tracking
The EZ Facility POS software has the tools you need to automate payment schedules, invoicing and billing in your facility. With this system installed in your facility, you will be able to set rates for billing items, services, equipment and merchandise in the gym.
The software will also make it easy for you to track member payment schedules, due dates, purchase histories, and collection. The system will also furnish you with detailed reports on deposits, revenue stream and accounts receivable.
League Scheduling and Management
Would you like to schedule teams, back-to-back doubleheaders or just single BYEs? With the EZ Facility POS for the gym, you can come up with complex tournament and league schedules in a matter of minutes. Additionally, the system will ensure that the games run on time with printable scorecards, referee assignments, and Photo ID player verification cards.
While scheduling, the software will take team preferences, bye weeks, blackout dates, tournament seeds, and other important considerations into account. Afterward, you can easily publish the tournament schedules online with a single click.
EZ Facility POS System Downsides
The system does not support the creation of family accounts for simplified membership management and billing. Again, you may find it relatively difficult to bill for monthly packages on this software.
4. The Most Customizable Software for Martial Arts: Clubworx

The Clubworx gym management software will streamline club management and streamline operations in your studio or gym. With this membership management solution for a fitness studio in your facility, you will have access to some of the best POS, payment processing and workout tracking capabilities at your disposal.
Over the years, the Clubworx POS solution has been proven to be beneficial for PT studios, health clubs, dance, and yoga studios as well. The system is essentially meant to help you manage prospects, memberships, clients, payments and timetables on-site as well as online.
Some of the capabilities gym owners have come to like about this software include:
Online Booking and Payments
Allow your prospects and members to book as well as make their payments online with the Clubworx gym POS system. In this regard, the software allows your website visitors to make their booking and make payments instantly. To begin with, the system will prompt the member to enter his or her email address.
If the member is registered with your gym, his/her account will be displayed under the Contact Information section. For new prospects, the system will only display the email address. The member can then proceed to choose his/her preferred event. The member should then click on Continue to proceed to the payment information page.
Membership Management
This gym POS software is designed to collect important member information automatically. The system will then generate important reports and insights on the things that matter. This will, in turn, improve the way you relate with your customers, and grow the business.
You may also use the contact and demographic data collected by this system to power your marketing campaigns. This has been proven to be a cost-effective marketing solution for personal trainers and gym owners. Clubworx will also let you stay in touch with your members through email and SMS communications.
Clubworx POS System Downsides
The problem with this software is that it can only run card payments in batch at the end of the day. As such, you will not be able to know when a card is rejected until the following day.
Before Choosing a Gym or Facility POS System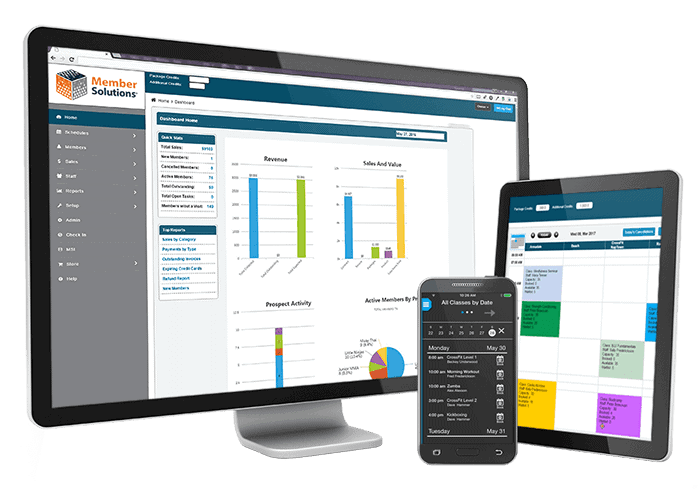 Exploit more opportunities to grow your revenue and spend less time on administrative tasks with the best POS system for gyms. Whether you run a public, private, small or big membership-based organization, you need to operate efficiently and offer your members the best experience.
Get A Free Quote
As you can imagine, all this will be impossible without the right fastness studio POS system and club management solution in place. You will need a system that offers billing, scheduling, marketing and membership management capabilities. However, these are not the only things you need to consider.
To get an industry-specific POS system for your gym, here are some of the key features and capabilities you should consider:
Membership Management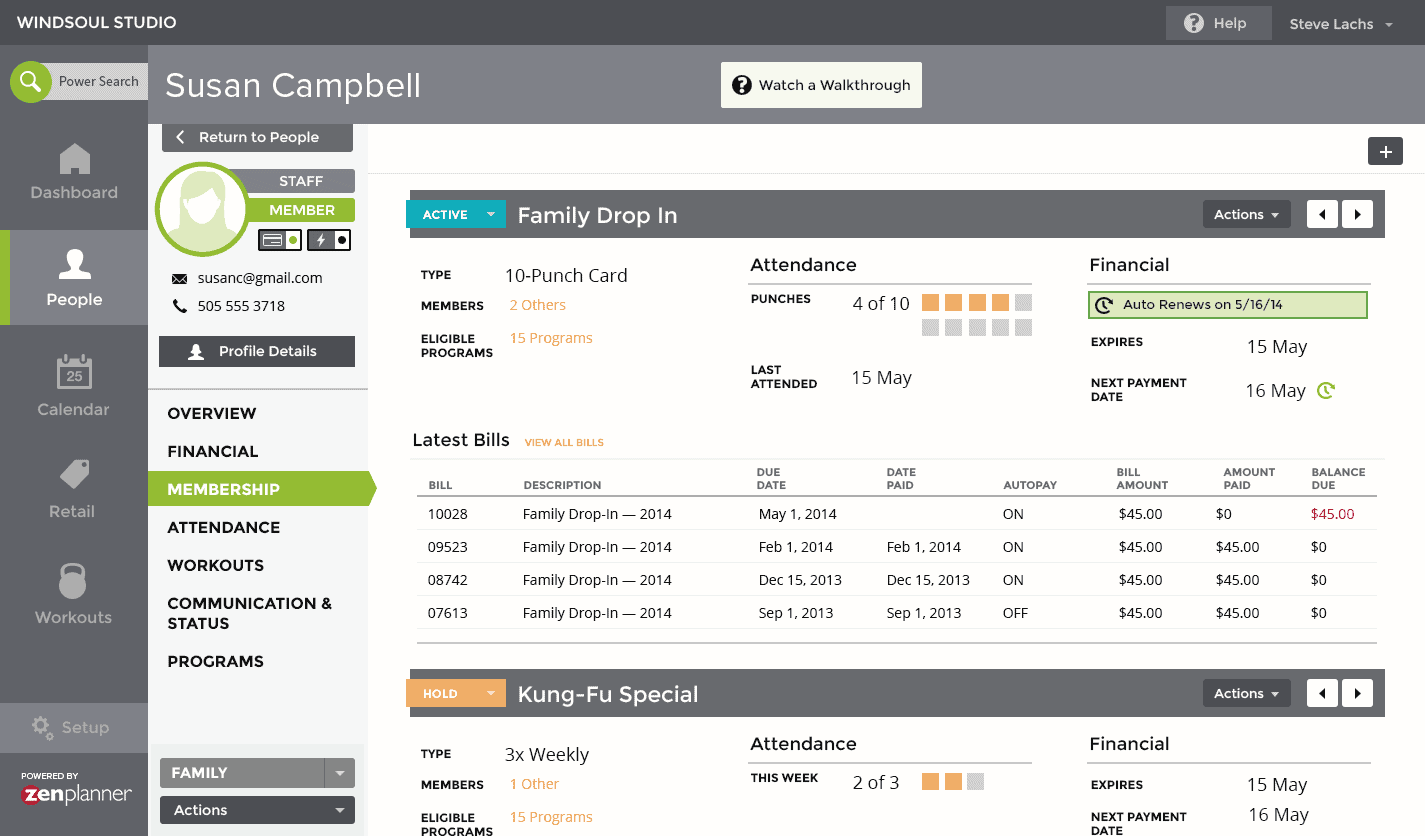 Memberships are the life force of any membership-based club or business. As such, you should invest in a system that allows you to attract and retain more members. Additionally, you will also need gym-specific management capabilities for the enhanced member experience. A system that automates much of the member management tasks will save you time and boost management efficiency.
To begin with, the system should make it relatively easy for you to monitor member activities through the POS software. Again, a system that integrates an online portal to the Club POS will come in handy. In most of the best fitness club POS systems, this capability allows members to view and edit their information through their membership accounts.
In this regard, most of the leading club management solutions allow members to pay their bills, add membership information, change gym timings and schedule appointments. On your end, the software should feature the right administrative tools. For instance, it should give you the ability to downgrade and upgrade memberships.
Secure Member Access
Most of the leading gyms allow their members to access and manage their membership accounts online. However, you need to ensure that this is done in a secure environment. Additionally, you need to ensure that members can securely check in or out of the facility, whether you are on the desk or not. In this case, you may get a system that facilitates member check-ins and checkouts through barcode or biometric scanning.
You should also get a solution that automates much of the access control functionality. For instance, the system should automatically apply expired memberships to the respective member cards. The system should also deny access to members who are late with their payments without requiring your intervention.
Member Forums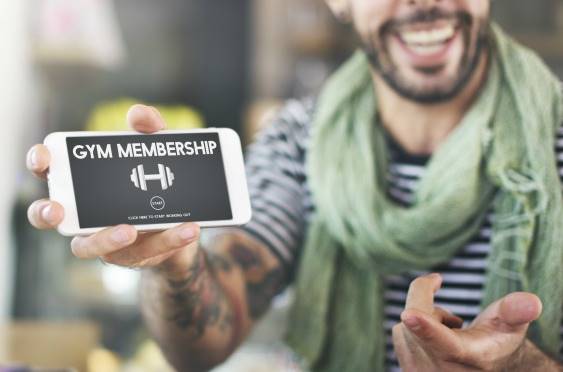 In addition to member accounts, you also need to offer your gym members an online forum. This is essentially an online community where your members can meet for discussions. The forum should also allow them to share network and even files among themselves.
Billing and Payment Processing
You also need to ensure that your preferred system has the right billing and payment processing tools for a gym. For the best results, it is advisable to get a solution that offers comprehensive billing and reporting capabilities. In addition to simplifying online signups and payments for members, the solution should be capable of sending automated reminders to members who are late with their payments.
The system you settle for should offer you a vast array of payment collection options for enhanced flexibility. Again, you will need that makes it easy for you to manage income generated by memberships, PT sessions, concessions, and classes. You also need to ensure that the software supports both subscription billing and recurring payments options.
Scheduling and Reservations Management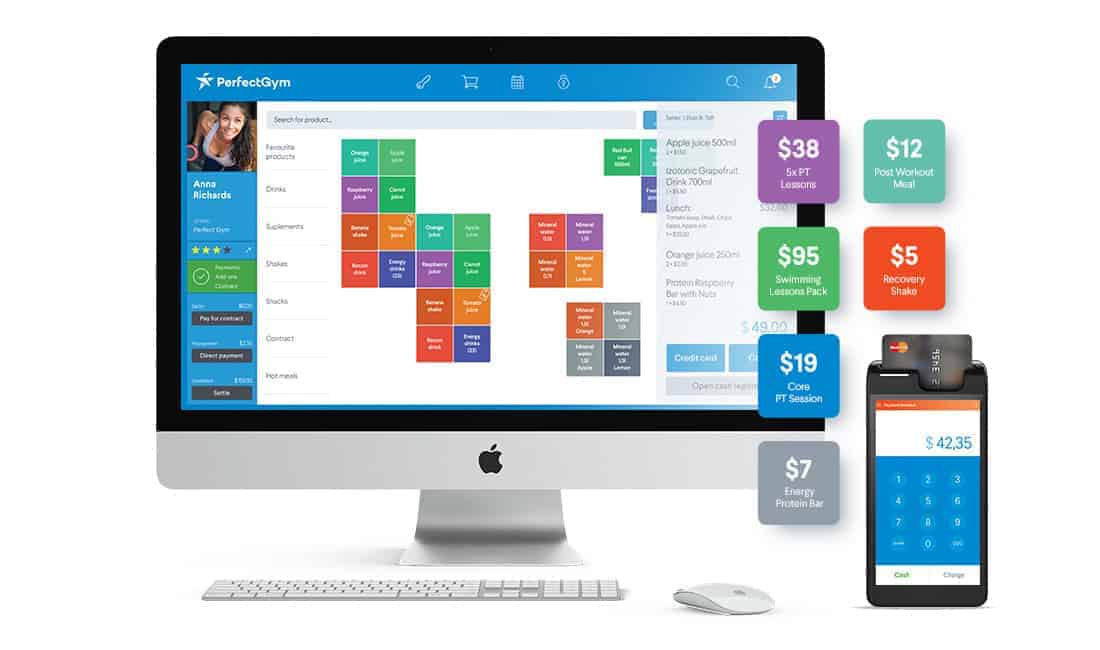 The point of sale system you choose should allow your staff and club members book, search as well as schedule classes and appointments. Some of the leading solutions are known to allow members to schedule and make reservations through social media. For enhanced flexibility, you need a solution that lets members make their bookings for PT sessions and classes online or from a mobile app.
Again, the software should make it easier and more convenient for you to manage the reservations made by your members. The system should also allow your staff to make reservations for members on the POS system. In the event that an appointment is canceled in your gym, the system should allow you to create a waiting list.
Reporting and Analytics
Just as is the case with any other business, you need a solution that keeps you updated on what is happening in the gym in real-time. As such, you should opt for the best gym POS system that features powerful reporting and analytic capabilities. The right solution is one that allows you to generate an array of gym specific reports and analyze them.
In order to get a complete overview of the gym, your preferred system should be capable of generating such reports as billing statements, class attendance, revenue per client, account deposit summaries and invoices. Equipped with such data and insights, you will be in a better position to make important business decisions.
Our Final Verdict
As the number of members in your gym increase, you will need the right POS capabilities to manage them for the enhanced member experience. In this regard, you will need software that is specifically designed to combat common gym-related challenges.
Like the four systems reviewed above your preferred system should have the right payments and billing, member management, access control, and point-of-sale capabilities. Additionally, you will need a solution that integrates with your website and allows for online reservations and reservations.
Are you looking for a feature-rich suite or just an affordable fitness membership management POS solution? This guide has everything you need to choose the best gym POS system. You may want to check bike Shop POS.
Get A Free Quote