The best beauty salon point of sale system (POS) should help independent stylists and salon owners manage day-to-day operations effectively.
The system will help you match the right service type and style with customer needs. In order to deliver exceptional customer experience, you should get an industry-specific POS solution.
The system you get should help you manage common salon-related challenges in a better way. For instance, it should make it easier for you to understand different clients, hence offer personalized services. It should also be capable of managing multiple customer appointments, preferably over the cloud.
To get such a system, you will need to consider such features as scheduling and appointment booking. Again, you will need customer, inventory and employee management capabilities as well. Reviewed below are the top five beauty salon POS systems you should consider.
Best Beauty Salon POS Systems 2019
| | | | |
| --- | --- | --- | --- |
| POS Name | Hardware Cost | Software Subscription Fees | Payment Processing Rate |
| Booker | $0 | Starting from $135/month | $10/month + a quote-based rate |
| Mindbody | $0 | Starting from $249 | Quote-based |
| Millennium | $99 one-time set up fees | Starting from $69 | 1.65% plus 0.20¢ per card transaction and  2.10% plus 0.20¢ for keyed-in transactions |
The Best Beauty Salon POS System Overall: Booker
This salon POS. system is specifically designed to offer a seamless sales experience for both your customers and staff. According to salon owners and stylists currently using the system, Booker is easy to use. In its functioning, the system will keep you connected with customer records and understand them even better.
Other capabilities salon professionals have come to like about the Booker Salon POS system include:
Sell
Booker presents salon owners with innovative and highly beneficial selling tools. The solution is essentially designed to accept payments beyond the transaction. The Booker integrated POS solution is acxepts all major payment options in use. Again, the system is known t tie every transaction to a customer record, stored securely in the POS.
This information may be used to generate an array of reports to help you understand the business and your customers. This insight, in turn, makes it easy for you to make informed business decisions.
Book
Conveniently book and keep rack of appointments by your customers in real-time with Booker appointment tools. To begin with, the software allows your customers to schedule appointments with your stylists online. Not only is this convenient for the customers, but also gives them the flexibility of choosing the time they prefer.
Again, it allows customers to view your schedule and book whenever they want to and from anywhere.
Retain
A beauty salon is basically a service-based type of business. As such, you will need to improve customer loyalty for sustainable profitability. To help you enhance customer loyalty in your salon, the system features a suite of intelligent marketing tools. This automated marketing capability has been proven to be highly effective.  As such, it will fill your calendar as well as keep customers coming back.
Booker POS System Downsides
As compared to some of the leading POS system, Booker does not have such a good public reputation. Again, you may find the software to be rater buggy.
The Best Salon POS System for All Devices: MindBody
Whether you want to manage your salon on-site or remotely, MindBody makes it a breeze. In this regard, the software is compatible with almost any device, ranging from desktops to mobile devices. In addition to enhanced flexibility, the solution is packed with features that will ease your workload and save time. With this solution, you will be able to set up executing payments and sell contracts
You may do this right from your desktop, Smartphone or tablet. You will also love its intuitive interface that allows you to handle transactions from the appointment schedule screen. Other features you will come to love about the MindBody salon POS system include:
Client Tools
The intuitive interface of this POS system will save you time whenever you are processing client transactions. To make things simple for you, the system saves each of your customer's data into a single profile under their name. Every client profile will include such information as schedules, payment and contact information.
The profile will ala have show you the number of visits remaining from the client profile. The system also makes it easy for you to pull up client profiles and pick off right from where you left. If you would like to follow-up on something on any profile, you only need to add a notification for the responsible staff.
Payment Processing
MindBody pools all your salon payments into one place for easy access, enhanced security and speedy processing. In this case, it allows you to power all transactions in the business from a single synchronized POS system. Additionally, it makes it easy for you to process transactions from its integrated hardware.
From a single system, you will be able to accept credit card payments and store essentials payment details. Whenever you are away from the front desk, the solution makes it possible for you to accept payments on your mobile device via the MindBody business app.
MindBody POS System Downsides
You may find it a little bit complicated to accept different payment types in this system. You may also find some menus on its interface rather cluttered.
The Most Intuitive and Powerful POS System: Millennium
The Meevo2 POS solution by Millennium industries is one of the most powerful suit of salon management tools you can get. The cloud-based platform offers all the capabilities you will ever to run as well as grow a salon or spa business. For many stylists and salon owners, it serves as an all-in-one package that may be carried anywhere they go.
In its functioning, the system allows you to set and keep track of goals, multitask and deliver exceptional customer experience.  In addition to ensuring that you are always in sync, the system is compatible with all Mac, PC, iOS and Android devices.
Discussed below are some of the key functionalities of the Millennium Meevo2 POS system:
Text Reminders and Appointment Confirmation
The Millennium POS system is designed to send you text message reminded and appointment reminders automatically. This has helped many salon owners reduce no shows and loss of revenue in their businesses. This capability will also ensure that your customers do not forget their bookings. You may also use the tools to keep your salon customers engaged.
Marketing and Customer Management
Just like any other service-based business, repeat customers are a crucial part of your business. This being the case, you will need to do a little more than just marketing the business. To ensure that your customers keep coming back, the system features such tools as strategic discounting, built-in loyalty program and automated email marketing.
Smart Discounting/ Strategic Pricing
Offering competitor prices is considered to be a powerful incentive for improved customer loyalty. The solution uses its strategic pricing and smart discounting tools to optimize the time the salon is booked. Over time, the system will analyze how busy your business is and whether all its resources, including beauty therapists, classes and rooms, are fully utilized.
Again, the system is capable of applying smart pricing and discounting automatically. This has been proven to encourage salon customers to schedule appointments at quarter times.
Millennium POS System Downsides
The system is complex to install, hence the provider charges a fee to set it up for you. You may also have a hard time navigating through the POS software.
Things You Need to do Before Buying a Beauty Salon POS System
Regardless of how big or small your salon business is, you should consider getting the best POS solution. A salon POS system is essentially meant to process payments, track the inventory, employees and customer information. However, you need to ensure that you get a solution that is industry specific. In other words, you need a software with features and capabilities that are specifically meant for a beauty salon.
Just as is the case with other service-based businesses in the industry, salon clients have unique and varied needs. As such, the success of your business will partly depend on how well you meet each client's requirements. With an industry-specific POS system in place, it will easier for you to do that.
If you are shopping for the best beauty salon POS system, these are some of the considerations you need to make:
Appointment Management
Accepting and following up with client appointments is an important day to day task in a beauty salon. If you are still using an appointment book to manage your salon appointments, you are missing out on many opportunities. The system you settle for should feature salon appointment management tools.
To begin with, this appointment manager should have an intuitive interface and on the fly schedule appointment. In this regard, most of the leading salon POS systems have a drag and drop interface. Again, a software that allows you to confirm appointments by your clients via text. Additionally, the system should be accessible online.
Such a capability ensures that your stylists are automatically notified of any last-minute changes to customer appointments. This technology will also help you curb double booking, which is common with paper appointment management.
Billing and Payment Processing
On of the basic functions of a POS system is to process payments. In this regard, the solution you settle for should allow for easy, convenient and fast payment processing. Additionally, it should also allow you to generate bills and accept multiple payment methods. For instance, your preferred system should accept mobile wallet, cash, credit and debit card payments.
The customers will love the convenience of paying for your products and services using the method they prefer. As part of your marketing and gifting strategy, it is advisable to get a system that can redeem gift coupons.
Employee Management
As the tour business grows, you will need to hire more stylists. You will also need to manage all the employees in the salon more effectively for enhanced productivity. Some o the tools you should consider in this case include the ability to generate schedules, and track stylist schedules. The system should also give you a clear overview of revenue per stylist.
Again, the employee management feature should help you administer commissions accurately, generate labor reports and keep track of rental fees. These will create a more conducive working environment for the employees. In turn, you will be in a better position to retail top talent in the business.
Real-Time Reporting
Whether you are on site or are away on a vacation, you should be in a position to tell what is happening in the salon. This will only be possible with real-time reporting on important business aspects. As such, you need to get a beauty salon POS system with the best integrated reporting capabilities.
It should be able to generate such industry-specific-specific reports as customer satisfaction reports by category or stylist. The solution should as well provide you with real-time reports on marketing strategy effectiveness and staff performance. In this case, you will need a system that can track important performance indicators (KPIs) in the business.
You should also ensure that the POS is capable of monitoring the inventory, sales, schedules, and profitability. When coupled with analytic tools, some of the leading g beauty salon POS systems are also able to evaluate revenue trends.
Customer Relationship Management (CRM)
In addition to attracting new clients, you need to maintain the current ones. The best way to keep your salon customers coming back is by offering them the best of what they need. Your preferred POS solution should be able to collect and store customer information, including their preferences.
The CRM also automate customer engagement and allow you o offer personalized services to each customer. The system should also allow you to retrieve stored customer information the next time you need it. Over the years, such capabilities have Ben helping salons offer services that are customized to customer requirements.
For instance, you will be able to tailor your offering to each customer's preferred color, length, design, style, and cut. Again, it should be capable of tracking customers spend, categorizing and segmenting your salon customers. The more advanced systems will also allow you to upload photos. This will help you remember the client with ease the next time they walk in or replicate a style later.
Final Verdict
In order to stand out from your competition, you just have to offer your customers outstanding services. As the number of customers increases, you will have a hard time tailoring your offering to their needs alone. This is why you need to invest in an industry-specific POS system.
The leading salon systems, like the ones reviewed above, are packed with a myriad of beneficial tools. For instance, they will allow for online bookings, and make it because for you to manage the customers, employees, and inventory. In order to manage and grow your business, you need to get the best beauty salon POS system.
The following two tabs change content below.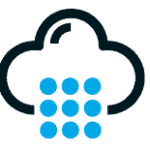 POS Quote Team
The staff at POSQuote.com is composed of industry professionals, experts, and current business owners. Through extensive research, we compile buyer's guides and review the best POS systems in the industry.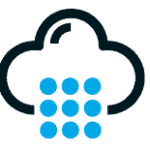 Latest posts by POS Quote Team (see all)