(Last Updated On: June 29, 2023)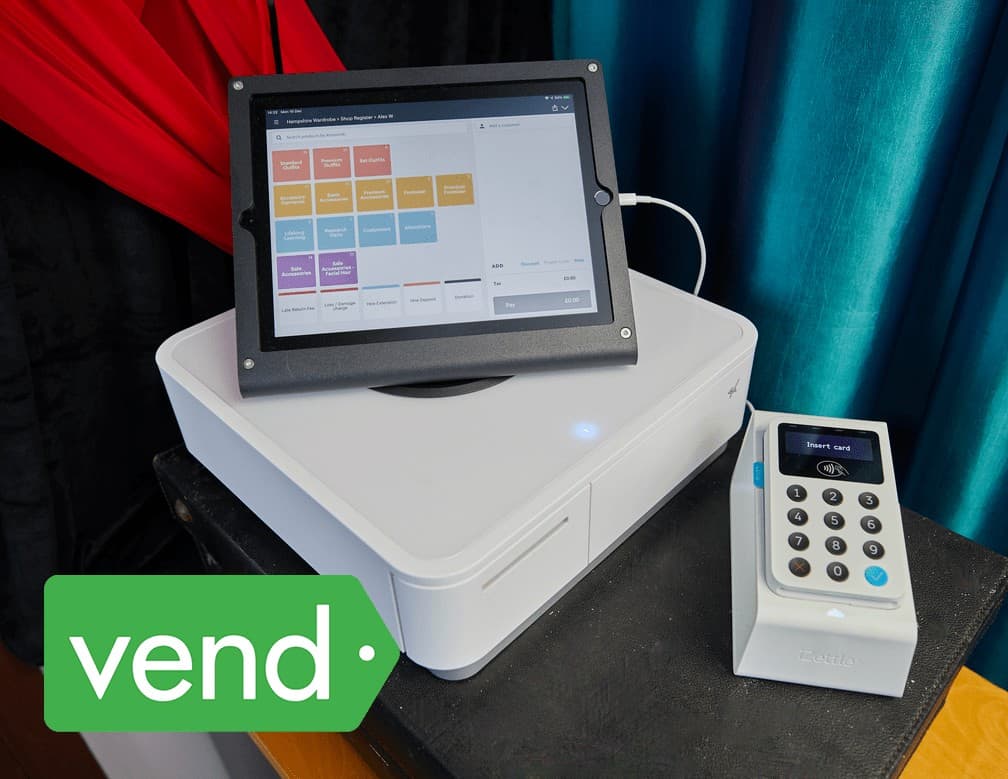 The world of retail is all too familiar with dramatic and abrupt changes to the industry. Whether it's the rise of eCommerce, new CRM marketing techniques, or changing laws surrounding payments, a successful retailer must always be able to adapt, and do so quickly. Luckily, there are tools and services out there to help. Vend POS is one of them.
One thing that Vend does quite well is create a seamless omnichannel ecosystem for retailers to run various business operations. Vend has realized the importance of a unified platform that serves as the operational hub for any given retailer.
Vend also makes it easy to bring the retail experience online through its partnerships with several of the leading eCommerce platforms. Connect an existing store or add a new store through WooCommerce or Shopify and keep data synced with brick-and-mortar channels.
In our research for this Vend POS review, what really stood out to us was the ease of use of the software. Most retailers opt to use Vend's iPad-based POS. The software and hardware combo make cashier actions simple and provide a sleek and pain-free customer experience at the checkout.

Vend is also set up particularly well for small businesses. Without breaking the bank, the retail point of sale solution comes with modern payment services, basic customer management, product reporting, inventory features, and full support services.
For multi-store operations or more niche retailers with special requirements, Vend offers some key add-ons. These are important for businesses that are trying to scale without changing their POS provider.
Pros and Cons of Vend
Overall, Vend has far more pros than cons. The software is a proven solution for merchants of all sizes across the world.
PROs
Vend offers a free trial for new users

Their plans can include multiple registers

eCommerce integrations with options

Processing agnostic

Remarkable ease of use

They provide robust training and manual resources
CONs
The base price is more expensive than most competitors

Vend charges for several add-on features

Phone support can be slow

The reporting and inventory features are rudimentary

It's not a great fit for enterprise level retailers
Pricing Plans
Overall, Vend POS pricing is fairly competitive. The monthly rate is higher than most of its direct competitors without being prohibitively expensive.
Vend has recently removed its free option. Like many point of sale solutions, Vend formerly offered a free version for single store, single register operations so long as the business used Vend credit card processing. Their entry-level subscription, Vend Lite, now starts at $99/month.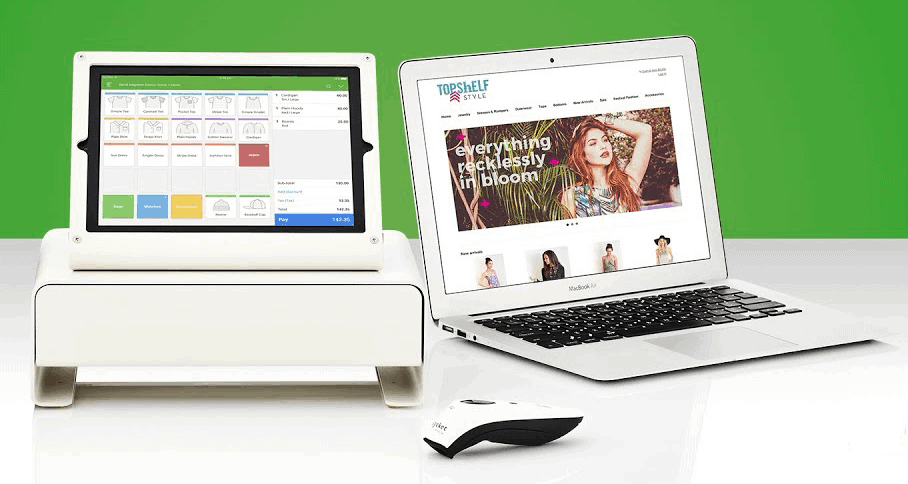 Vend Lite ($99/month)
The software subscription is $99/month if billed annually and $119/month if billed monthly. The monthly subscription covers all terminals within a single location and up to $20,000 in monthly sales. Additionally, it includes the following features:
Real-time inventory

Full customer support

Basic reporting

Cloud backups

Integrated payments

Unlimited products and users
Vend Pro ($129/month)
The Vend POS cost of Pro is $129/month if billed annually and $159/month if billed monthly. This solution is better for multi-store businesses and covers multiple terminals at multiple locations for unlimited sales volume. In addition to the features in its Lite version, Pro brings a few great unique tools:
Promotions

Gift cards

eCommerce

Multi-store management

Open API access
Vend Enterprise (Request quote)
Finally, Vend offers an Enterprise solution for larger and niche retailers. Because this includes custom onboarding, premium API access, and a dedicated account manager, prospective clients must request a quote.
The best deal Vend offers is the Pro version for multi-store operations. Unfortunately, its lack of in-depth reporting and inventory make it an unlikely solution for chains or franchises. Nonetheless, Vend Lite is a solid solution at a fair price.
Demo Video

Key Features
Vend brings its users a thorough array of features. The software is built to be an all-in-one solution for retail businesses, and we've found that to be the case for most simple businesses.
Point of Purchase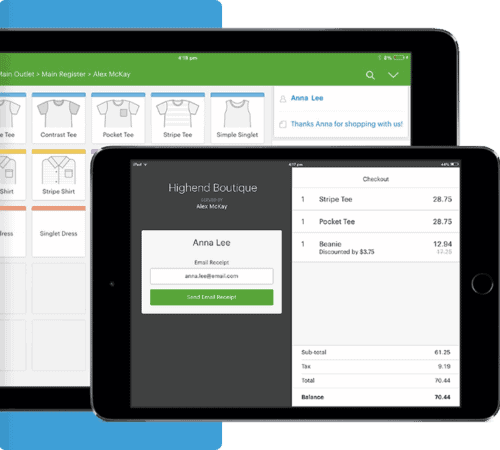 First and foremost, Vend acts as the point of purchase at the checkout. It works offline in cases of a down internet. It makes discounts, customized orders, and order notes easy. It can also create custom receipts that can be printed or emailed. And processing returns and refunds is quite simple.
Whether it's a promotional product or an item that you want to highlight in your store, a point of purchase display will help get it noticed. POP displays are usually placed in areas that catch the eye of customers, like at checkout or near a product's location on a shelf. They can be made out of a variety of materials, such as cardboard, dump bins, or even a robotic display.
As shoppers have come to expect higher levels of personalization from retailers, customer management capabilities have become nearly table stakes. A POS system should be able to manage the database of your most valuable shoppers, allowing you to send them tailored messages and promotions. Ideally, your POS should also support creating customer groups for easy segmentation of targeted marketing efforts.
The cloud-based POS works offline, meaning you can continue to process cashless payments when the network goes down. It also synchronizes sales and other data when the network comes back online. Vend is also easy to use, with 90% of users who reviewed it mentioning that the UI was flexible and user-friendly.
Adding discounts and customising your order are easy with Vend's POS software. You can choose from a number of pre-made discount options, as well as make your own, and you can add your store hours or business contact information to emailed receipts. You can also select which store the order was bought from and set different discounts for different stores in your business.
eCommerce
Vend integrates with Shopify and WooCommerce so users can sell online, too. Users can connect their online store to an existing or new brick-and-mortar location. Vend makes it easy to sync or import both product and customer data.
Hardware
Vend offers its users a variety of hardware options, though there are limitations. Most Vend users simply employ their iPad technology for their terminal usage. They also sell hardware bundles for businesses to also get all POS peripherals along with their terminals.
Payments
Vend facilitates all modern payment transactions with their integration to many leading payment processors. Though Vend also offers processing services, they don't require it from their users. They also accept split payments, partial payments, and gift cards.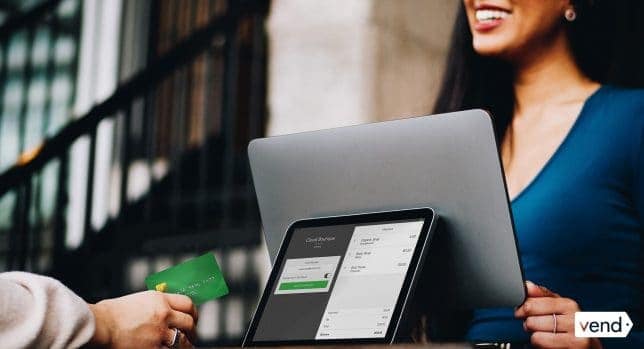 Inventory
Their inventory features are not Vend's strongest, but they cover all the basics. Its inventory management offers a size matrix, stock orders, custom taxes, promotions, stock transfers, and inventory control.
Customer Management
One of our favorite features is Vend's built-in customer relationship management. The software comes with the ability to create customer profiles, track purchases, import existing lists, and custom loyalty programs.
Industries Served
Vend serves as a solid solution for all retail businesses. With its multi-store features, it also works for retail chains and enterprise-level businesses. Among any general retail, like convenience stores and liquor shops, Vend does list a handful of specific businesses that the software serves:
Electronic and computer stores

Fashion boutiques

Fitness and supplement retailers

Health and beauty shops

Homeware and gift stores

Sport and outdoor outfitters

Not-for-profits

Shoe stores

Vape shops

Bike shops

CBD stores

Jewelers

Pet shops
Vend additionally can cater to some simple food and beverage operations. While it certainly is not a solution for full-service restaurants or dine-in establishments, it does have enough features to work for quick-service restaurants, fast casual, and small coffee shops. And for those that are trying to improve their inventory management from solutions like Square, Vend offers a great alternative.
When it comes to multi-store operations, Vend's inventory and reporting fall a bit short. While some bigger retailers do use Vend, it doesn't offer many unique features that larger businesses often need. There are no in-depth franchise features, order level optimization, supplier relations or other integral features for scaling a business.
Deployment Type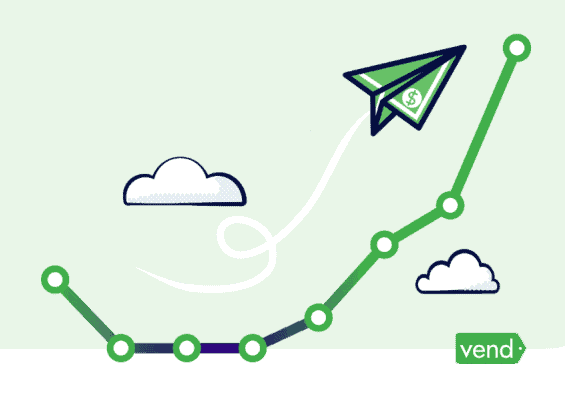 Vend is a cloud-based POS subscription service. The Lite and Pro versions come as plug-and-play solutions. This means that if a retailer orders their hardware package, the entire POS setup comes ready to be used as soon as it's plugged in.
Vend also offers various training options. They have a great guide to getting started, and Vend University gives users in-depth tutorials and articles on each of their features.
For custom solutions, Vend will give business owners and staff personalized training sessions. These require special inquiries.
Additionally, Vend has partners around the world that can go on-site to help businesses go live with the solution. They can set up the software and train your staff.
Once up and running, Vend offers 24/7 chat and email support for the duration of each subscription. For an additional fee, businesses can get a single dedicated account manager for training and troubleshooting.
Ease of Use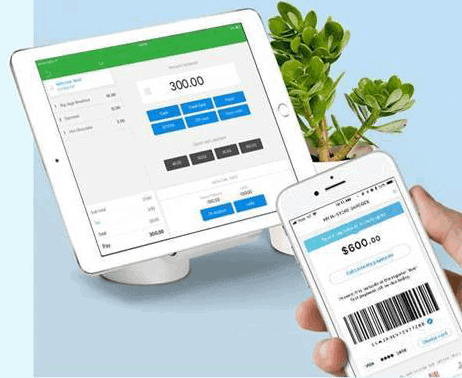 Vend has been designed with ease of use in mind. It's one of the biggest strengths of the software. The features are simple to figure out and they're designed for intuitive use on the hardware. Plus, the software integrates with many types of hardware, so businesses can use existing hardware, making it easier to use.
Vend also makes moving a business online easy. With several key eCommerce integrations, users can sync all product and sales data between offline and online selling.
Payments are also simple to manage at the point of purchase. Businesses can connect Vend to various credit card processors in minutes, allowing them to find the best fit for their business. And once set up it's easy to accept mobile payments and even installed or deferred payments.
The checkout process is also made easy with customizable interfaces and scroll and click actions. Managers can create custom buttons to fit the business accordingly, and it's simple to set specific employee permissions on certain actions.
Vend's ease of use translates to the customer end of things, too. The loyalty program is built-in and allows offers and discounts to be automatically applied at the POS terminal. It reminds shoppers about promotions and makes it easy to redeem rewards.
Finally, inventory and reporting are remarkably easy to use and implement. As we've mentioned, it's not as feature rich as some systems, but what it does offer is great. Users can perform bulk actions and create digestible reports with ease.
Hardware
Vend works with a variety of hardware options, including Mac, iPad, and PC equipment. While it does feature broad hardware integrations, Vend does try to sell businesses their own hardware. On top of increasing the value of the sale, this also ensures the software will run smoothly and that the Vend support team can provide excellent customer service.
Vend's iPad solution is by far its most popular. Setting up your Vend POS hardware with an iPad is as easy as it comes. All a user has to do is plug in a receipt printer and connect a barcode scanner and it's up and running. The software works on the iPad Mini, too.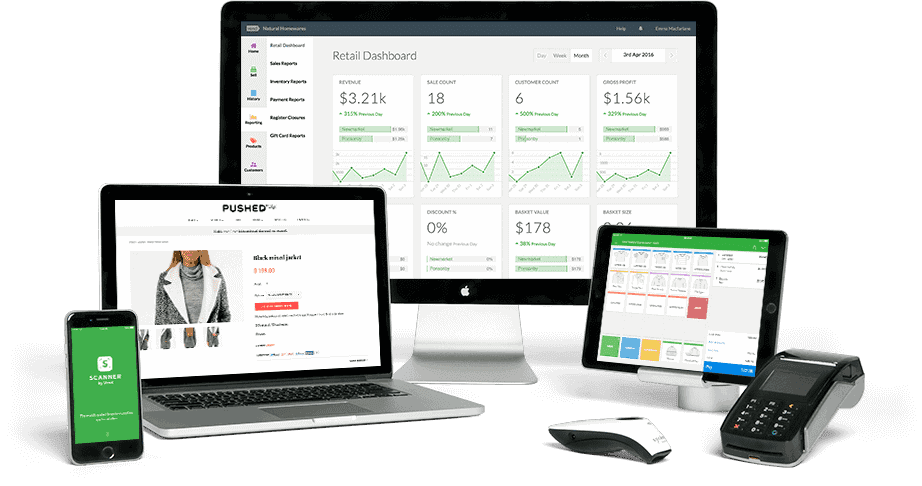 iPads and other mobile devices allow businesses to check out shoppers on the sales floor or at curbside locations as well. They can easily be flipped around for customers to use at the retail checkout.
Vend provides all peripherals as well. Their plug-and-play solution comes with the POS terminals, printers, barcode scanners, and cash drawers. Or businesses can connect existing peripherals, too. The plug-and-play version is easier, but neither option requires extensive IT assistance or training.
Vend has a separate hardware support team for all hardware related queries or issues.
Integrations
Vend brings its users several important pre-built integrations, but also offers premium API access with its Pro plan so users can build their own integrations. The Vend team is constantly updating the software with new integrations with third-party developers adding to their, too.
Though far too many to list here, below are a few of Vend's most popular integrations that businesses can add-on to their subscription:
Homebase

: employee and schedule management

Quickbooks Online

: accounting and payroll

WooCommerce

: online and eCommerce sales

Shopify

: online and eCommerce sales

MailChimp

: automated email marketing

NetSuite

: the largest ERP solution

Pointy

: display online store products on Google

Resurva

: appointments, scheduling, and reservations management

Gusto

: employee and contractor payment assistance
Vend offers outside developers the chance to build integrations, too. The third-party software itself can build the integration with the hope that some Vend customers would choose to adopt it.
Likewise, clients themselves can also build any integration if they'd like to continue using any business-related software that Vend doesn't currently integrate with. For enterprise-level clients, Vend will build custom integrations for the business. Such scenarios are only quote-based and are not included in any of their standard plans.

Credit Card and Payment Processing
Vend provides its users a lot of transparency and assistance with their processing decision, including a robust "Help Center" with thousands of support articles. A notoriously challenging part of running a business, we always appreciate when a POS provider is as forthcoming as Vend is on the matter.
First, Vend is processing agnostic. This means that its users can opt to use any merchant service provider that they please. Businesses can keep existing processors or Vend will help them find a good fit.
Vend also helps retailers negotiate with payment processors to find the best rates. They offer materials on what to look out for on a processing statement. They also only work with merchant service providers that provide full modern payment security for in-person and online transactions.
Once a merchant decides on the best Vend POS credit card processing solution, Vend will work with the vendor to get everything set up properly. Through either their remote or in-person installation assistance, Vend will make sure that every single business they work with can accept payments efficiently and securely, and at the right rate.
To learn more, we recommend starting with Vend's Retail Payments Guide and reaching out to them directly for a consultation.
Customer Service and Support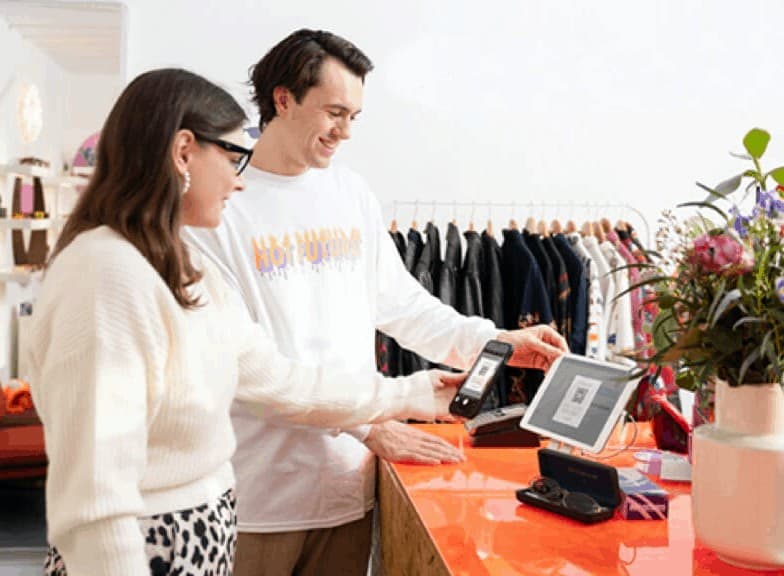 The American Business Awards (ABA) have given Vend a "Gold" rating for their customer service team. The Vend support team is with each merchant from the very beginning. They offer remote training for each new merchant, including remote phone support and extensive online guides and YouTube tutorials.
For additional fees, Vend will send a representative for on-site training. These people are typically third-party contractors around the world that Vend will hire to be on-location.
Vend's customer support also offers customized onboarding for their enterprise-level clients. This will include assistance with integrations and full staff training to make sure everyone is up to speed prior to going live.
However, Vend's Lite and Pro plans come with included support, too. Each subscription includes full email, chat, and phone support 24/7. Vend has offices across the world, so they can support businesses in any location at any time.
They do encourage users to troubleshoot on their own as well. With extensive video tutorials and manual articles, retailers can solve simpler issues without having to reach out to customer support services. Vend University is even set up with on-demand "courses" and webinars. There are also regional meet-ups and workshops with Vend users and partners.
Negative Reviews and Complaints
While Vend's reviews are overwhelmingly positive we did notice a theme to some of their more unfavorable reviews.
Bad Customer Support
Most customers are happy with Vend's support services, but there are several complaints about the inability to get someone on the phone. Like most POS solutions, Vend tries to get its users to use other troubleshooting resources before calling in. And to be fair, they offer substantial assistance online. But there have been some customers upset with slow phone support.
Poor Integrations
Another common theme in Vend's more negative reviews lies with its integrations. Some customers have complained about a lack of syncing/communication between certain applications and Vend. This is a particularly problematic issue for users who are having trouble with their eCommerce integration and syncing their brick-and-mortar inventory with their online channel.
Slow Processing
Others have complained about slow transactional speeds and credit card processing. For most POS systems, this is due to their internet connection or hardware. A slow internet connection will delay credit card processing, while a dated piece of hardware will lag and "glitch." iPads are particularly prone to slow speeds if they've been left on for long periods of time or are older models.
Pricing
Starting at $99/month means that users have high expectations. There are a lot of cheaper options on the market, so users do seem to be frustrated when Vend doesn't work entirely well.
Though Vend has some downsides and a handful of customers have switched solutions, Vend does a nice job of addressing all negative reviews online and rectifying the situation.
Positive Reviews and Testimonials
The vast majority of Vend's online reviews are 4 or 5 stars. Overall, its customers seem quite satisfied. And there are a few highlights that we found across a lot of positive reviews.
Intuitive Design
A whole lot of users discuss how easy it is to learn how to use Vend. The system is easy to get set up and learn the basics of quickly. This makes training cashiers simple. Plus, it adds to the customer experience – it's easy for shoppers to add a tip, pay their bill, or redeem loyalty points.
Ease of Use
Likewise, Vend's back-office features are highly regarded for their ease of use. Running inventory management, whether it's at one store, multiple stores, or across various channels, is easy to do. And Vend's reporting features are also straightforward. Users can produce helpful and detailed product and sales reports with just a few clicks.
Great Customization
Vend has also received a lot of good feedback on being a great fit for various specialty retailers. The software has been designed to fit unique verticals and comes with features designed for each. It seems that clothing and apparel stores are particularly happy with Vend's interface and features.
Vend POS Alternatives
The retail POS space is a crowded one. And while Vend is a great solution for most retailers, there are certainly viable alternatives out there. It will be hard to beat Vend's ease of use, but there are cheaper alternatives to Vend and ones that come with a broader range of features.
KORONA

One of the best retail solutions on the market, KORONA offers more robust inventory management features than Vend. The ease of use has more of a learning curve, but it's cheaper and can manage a more complicated inventory.
Lightspeed

Having recently acquired Shopkeep, Lightspeed now serves a remarkably broad range of business types. Its iPad system is comparable to Vend's. The pricing starts at $69 though the most popular version is $119/month.
Square


In many ways Vend has modeled its retail POS after Square's but done a better job of it. Square has focused much more on its card processing than on developing a great point of sale. Vend is a better solution for retailers that need more than the bare bones.
Is Square POS Right For Your Business?
Whether you're running a food truck, coffee shop or full-service restaurant, Square POS can keep your cash flowing. The provider's all-in-one POS system offers affordable industry-grade hardware, versatile payment processing and an extensive set of small business management tools for tracking sales, inventory and customer loyalty. The software is free for startups, and fees increase only as your business scales.
In addition to a mobile app that connects you with your customers and your team, the vendor's platform works with a variety of third-party apps for inventory tracking, payroll, invoicing, marketing campaigns and more. It supports magstripe and contactless chip card transactions, as well as Apple Pay and Google Pay.
The redesigned Square POS app lets you manage items with ease and streamlines the checkout process for your customers. You can create items, categories, modifiers, discounts and more from within the app or your online account, and bulk item importing is available. The redesigned app also displays live sales reports and graphs to give you full visibility of your daily operations.
One of the most attractive aspects of Square is its flexible pricing, which is free for startup businesses and very low if you have limited transaction volume. However, the flat fees can add up quickly, and customers who need advanced functionality for managing employee schedules, invoicing or customer loyalty may be better off with a more specialized POS system. Some customer complaints have centered on the fact that Square places immediate holds on funds when it suspects suspicious activity, which can be a problem for some retailers.
Clover


Clover is still used by a lot of smaller retailers. It doesn't have the range of features and reports that Vend has but is a comparable solution.
Get A Free Quote
Our Final Verdict
Overall, Vend brings a great retail point of sale solution to the market. In such a competitive space, Vend manages to stand out from the competition as a proven solution across the world.
Its ease of use is our number one feature. Vend is highly regarded as simple to learn from the beginning, but also easy to take advantage of more in -depth features. 
Its customer loyalty and customer experience is another highlight. Transactional speed isn't the fastest on the market, but it provides a convenient checkout experience and allows guests to easily redeem loyalty points, add tips, or request emailed receipts.
Vend's customer support is included in each subscription, which we also love. They've proven a certain degree of dedication to each user and maintain a great online brand presence. Combined with their incredible array of resources for retailers, it's hard to find fault in Vend's customer service.
Since they recommend using their hardware, including all peripherals, Vend can get expensive. The base price of $99/month is steeper than most competitors. We do, however, feel that this price is justified, and most of Vend's customers clearly agree.
With a 14-day free trial, we highly encourage businesses to try out Vend. You can upload your own store's product data to the system to see how it will work if implemented at your business. They don't require any commitment or credit card to get started, so it can't hurt to try it out.