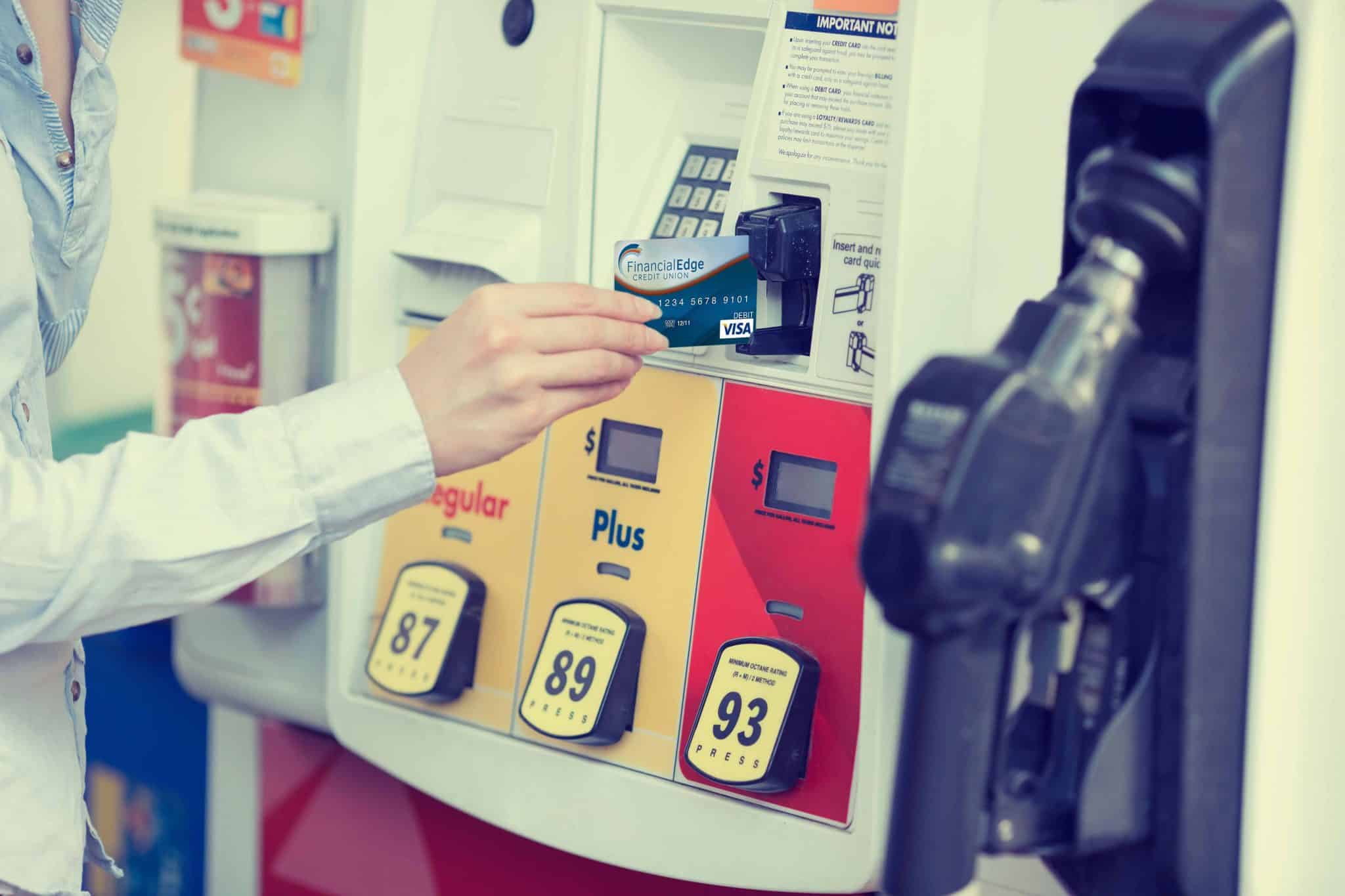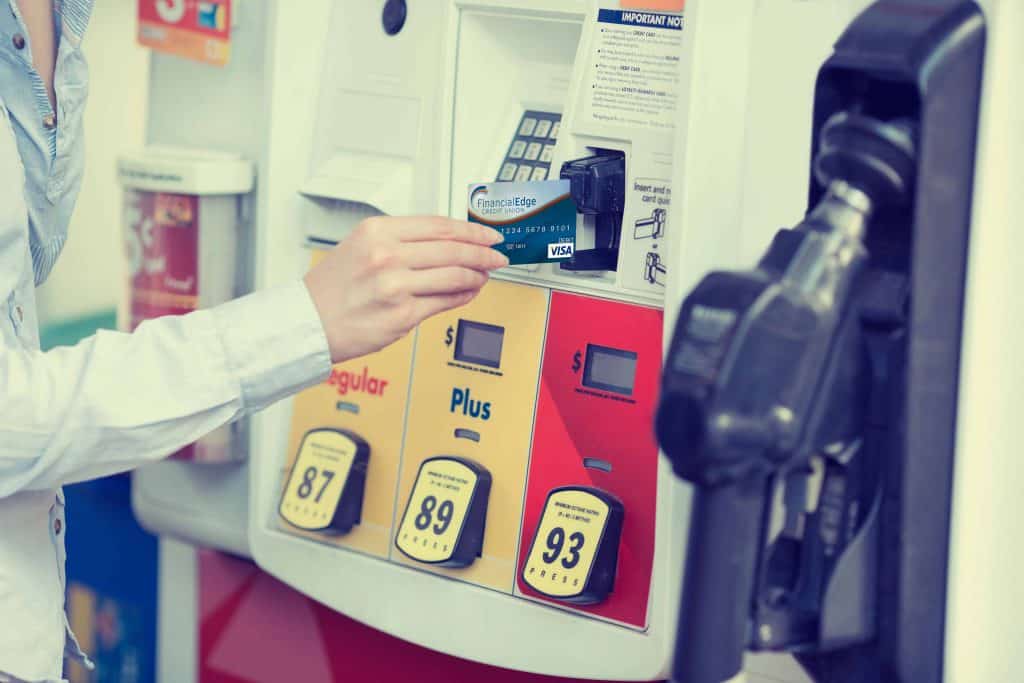 The POS systems reviewed here all have gas station specific features that will help you manage your gas station and allied services rendered on the premises.
Written by Wale Ameen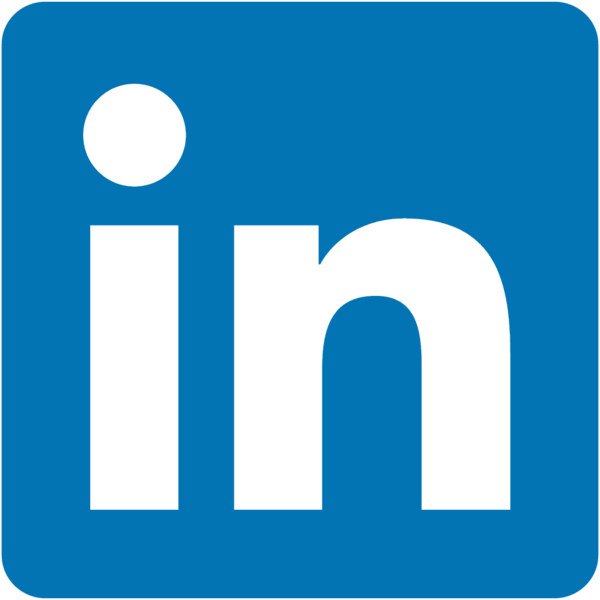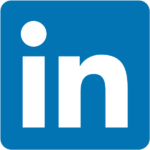 Affiliate Disclaimer: Our product review team dedicates hours of research, fact-checking and testing to recommend the best solutions to business owners. We earn from qualifying purchases through our links, but this does not influence our evaluations. Why trust our reviews?
Gas station POS systems offer features and capabilities that aid the smooth operation of gas shops. I have reviewed top gas station POS systems that will help manage the constantly changing pump price as well as manage other sections like convenience stores you may have within your gas station.
Importance of Gas Station POS Systems
If you own, manage, or operate a busy gas station, you will understand the need to automate, track, streamline, and track your inventory or employees. And that is where a gas station POS system comes in. Between keeping your pumps going, you may also have to deal with a convenience store operation (if you have one).

Read more on the best convenience store POS systems. 
Today, technology can now help gas stations mitigate unnecessary costs and even cut costs considerably. By reducing transaction times, you'll be able to enhance the overall experience at the pump.
But that's not everything a gas station POS system can do for you. With the right solution, you'll be able to set different pricing by petroleum grade and geographical location, manage your retail store, and manage back-office tasks.
The right software will assist with price fluctuations, house account management, and compliance reporting. Whether you're a large corporate franchise or a small gas station, using POS software will help you cut costs and operate more smoothly.
After extensive research, I believe NCR offers the best POS system for gas stations. With full control of your pump operations right from the POS, prepay and postpay capabilities, and flexible price management, it is one of the most extensive petroleum-based POS systems. With solid sales and management features for your c-store, this system integrates with your c-store as well. 
Let's take a look at the number of solutions that deserve a mention and see which one works best for your gas station operation.
In a hurry? Skip ahead to key parts of this review:
Comparing the Best Gas Station POS Systems
| System | Starting Software Costs | Hardware Costs | Key Features |
| --- | --- | --- | --- |
| Our pick! | Hardware and software bundle start at $149/monthly | Hardware and software bundle start at $149/monthly | Streamlines online and offline selling and ticketing |
| | Quote based | Quote based | The provider currently has more than 120 certified partners |
| | Quote based | Quote based | Robust inventory controls with automatic replenishment of standard stock |
| | $29/month | Hardware is available at various costs | SkyTab feature – Servers or guests can input directly on a tablet to increase order efficiency and accuracy |
1. The Best Choice Overall for Gas Station POS Systems: NCR Radiant


The NCR Radiant point of sale system is currently being used by more than 61,000 businesses in about 18 countries across the globe.
According to such users, this system is a reliable solution to daily business challenges. In order to allow for superior operations in your business, the provider offers you a global presence, a customer-first mind set, vast service network, and continuous innovation.
Like these business owners, here are a couple of capabilities you will come to like about the NCR Radiant POS station:
Top Features of NCR Radiant
Radiant Configuration Manager (RCM)
This feature is designed to offer you POS configuration capabilities for all sites. With the Radiant POS system installed in your gas station, authorized users in the business will have complete control over POS configuration for all your locations. The system is equipped with the configuration tools you need for enhanced consistency, and rapid changes.
This feature will allow the authorized staff to alter such aspects as receipt layout, and wording, pump prices as well as the menu defaults.
Panther Fuel Controller
This is a solution by Radiant that is meant to offer you direct connectivity to major outdoor payment terminals and dispensers. For instance, it allows for seamless connection to such outdoor payment terminals, and fuel dispensers as Wayne, Gilbarco, Tatsuno, and Tokheim.
With such a solution in your business, you will no longer require multiple forecourt devices. Additionally, this feature reduces transaction times considerably, and lets you run robust marketing programs.
As you will come to learn, this feature is essentially designed for enhanced ease of use and optimal reliability. Again, this solution supports higher transaction volumes as well as fuel-based loyalty programs. You will also find it to be relatively scalable to accommodate small and large businesses alike. Alternatively, NCR Silver and NCR Counterpoint are good options.
Self Checkout
NCR Radiant helps you put the power in the hands of your customers with the self checkout features. With this feature, customers determine how fast they finish their transaction as they carry out the process themselves while your workers take that time to face other transactions. It also comes with anti-fraud provisions with its computer vision technology.
Check out this video below courtesy of NCR showing how their software has helped a leading gas station chain, Buc-ee's. 

What Are The Pros And Cons of NCR Radiant POS?
Pros
Multi purpose

Robust software

Loyalty reward program

Easy to customize
Cons
Occasional cases of solution crashing

Issues with software lagging and glitches

Sold through resellers and as such can impact on cost

Phone support available only during business hours
Is NCR Radiant Simple to Use?
One thing you will discover about NCR Radiant is that it is full of features and adequately covers all that you need, from food and convenience store operations to gas fueling operations. You will find that NCR Radiant covers all sections as it offers fuel management and credit solutions. It also helps you engage your customers with its self-service kiosk solution, mobile solution, and robust loyalty program.
The downside to this, however, is that with so many features packed into one single solution, it might be too much to take in in one fell swoop. However, the provider provides walkthroughs through documentation, in person, and videos. Additionally, the phone support provided by the company is available only during business hours.
Who Is NCR Radiant Ideal For?
NCR Radiant is ideal for gas stations of all sizes with additional businesses, such as food and convenience shops, along with the gas filling provision.
My Overall Rating Of NCR Radiant
Given its robust solution that helps any gas station effectively run and manage all of its operations, I rate NCR Radiant as the most recommended for gas stations.
How Do Other Users Rate NCR Radiant?
NCR Radiant reviews from users is a mixture of positives and negatives. While it is acknowledged as a robust solution for handling all sections of a gas station's operations, quite a number of users also point to issues such as system crashes, glitches, and loss of data during such experiences.
In all, it scores a moderate 3.8/5 overall star rating on Software Advice.
How Much Does NCR Radiant Cost?
NCR Radiant does not provide its pricing plan on its website, this is probably due in part to the fact that it sells the solution largely via resellers, and as such, the pricing varies from one reseller to another. However, I gathered that the starting price of the solution is $40.30 per month.
2. The Most Affordable Gas Station POS System: Gilbarco Passport


Gilbarco's Passport POS solution for fuel retail sites is essentially designed to help small businesses streamline day-to-day operations. It is currently used by more than 40,000 convenience stores in the US.
The system is backed by a responsive 24/7 remote customer support by the provider. Despite being one of the most affordable gas station POS systems in the industry, Gilbarco Passport guarantees you a diverse functionality and industry-leading security.
The Passport's advanced features include PA-DSS 2.0 compliance, mobile payment, remote management, and age verification. It also enables businesses to access Insite360, a suite of business management tools. The remote management feature helps businesses better manage their stores. It also provides tools to troubleshoot issues remotely.
Other capabilities fuel station owners have come to like about this system include:
Top Features of Gilbarco Passport
Enhanced Flexibility and Control
To help you capitalize on your unique business strategy, this system supports an array of extensions. With such extensions, you will have the flexibility you need to reach a vast array of customers across all your locations. As compared to some of the leading POS systems in the industry, Passport POS allows for integration with the largest number of fuel dispensers.
You will also like the fact that this system offers you complete overview and control over your business. To begin with, you may use the Paid-Out/ Paid-In tools to track the movement of vendor payment money into and out of the cash drawers. The solution also features blind balancing capabilities to facilitate effective cash flow in the gas station.
More Partners and Possibilities
The provider currently has more than 120 certified partners. Such a large pool of partners offers you the flexibility you will ever need to combat your evolving business requirements over time. Again, connecting with any of these partners is relatively easy. A simple connection with the provider allows you to connect with any of the renowned third-party partners in its pool.
Should you experience any difficulties in the process, you can easily reach out to customer support for help. The provider has a U.S-based support team in place to handle more than 90 percent of the POS problems you may encounter.
Flexible Solution With Easy Programming Connectivity
Gilbarco's Passport is specifically designed to be easy to connect with by third-party companies looking to interface with the POS solution. Developers building applications for users will find it easy with the Encore Experience forecourt applications solution.
What Are The Pros And Cons of Gilbarco Passport POS?
Pros
Easy to use and train employees

Feature rich

Provides third party developer support
Cons
Its user interface is archaic and outdated

Customer support is not efficient

Setting up this point of sale system is comparatively complex

You may encounter software glitches from time to time.

Sold through distributors
Is Gilbarco Passport Simple To Use?
If you are looking for a simple solution without too much air around it, then you should definitely settle for Gilbarco's Passport POS. Although it features a user interface and design that looks like something from the 1990s, it does what it says it will do, and if you are not so much on look and feel as on delivery, then you will find Gilbarco's Passport POS a good point of sale solution for your gas station.
You may be interested in watching this helpful video overview of the Gilbarco POS technology. 
Who Is Gilbarco Passport POS Ideal For?
Gilbarco Passport POS is ideal for convenience stores and gas stations.
My Overall Rating of Gilbarco Passport POS
My overall rating of Gilbarco Passport POS is that it is a simple gas station point-of-sale solution. It is stripped down of all the bells and whistles you will see in their solutions, but it nevertheless has its mandate of providing a solution to effectively manage the typical gas station and convenience store.
How Do Other Users Rate Gilbarco Passport POS?
There aren't enough user reviews available online to provide an overall review of their ratings. However, from gas station owners we have spoken with that utilize this software, they are very pleased overall. 
How Much Does Gilbarco Passport POS Cost?
The company does not provide its pricing plan on its website, and as such, you will need to get in touch to request a quote. You can also check up on the number of distributors in your specific locality.
3. The Most Intuitive Gas Station POS System: LS Retail


Get your business a reliable and intuitive POS system that allows you to manage the business and access data remotely.
With the LS Retail solution, you will be able to monitor all the POS terminals in the station as well as access merchandising and inventory information through the back office platform. With such tools at your disposal, overseeing a gas station chain business has never been easier.
LS Retail offers a range of self-checkout solutions that empower customers and increase efficiency during peak shopping hours. They enable retailers to increase customer loyalty by reducing the number of checkout lines and inviting repeat customers with a self-checkout feature. Customers can also download the LS Retail mobile app to create shopping lists and access promotions and coupons right on their smartphones. The app works even when the store's systems go offline, replicating the information when the systems come online again.
LS Retail is the leading provider of all-in-one business management software solutions. Its suite of business management software solutions supports many different types of industries, from restaurants to retail chains, and includes POS terminals, back-office operations, and the head office. Using this unified platform eliminates inconsistencies across business operations. Users can take advantage of flexible pricing and simple configuration options, and the company's solutions are highly customizable to meet the specific needs of any business.
LS Retail's technology provides a unified solution for a variety of business needs, and its software includes advanced fuel pump management and kitchen management. It also includes payment processing and business intelligence. The IT Retail POS system is popular with small convenience operations and includes age-restricted items, multiple payment methods, and high-speed cloud integration. Retailers are sure to love the ease with which the system allows cashiers to control pump operation, calculate wet inventory levels, and reorder fuel, all without any hassle.
According to the provider, this solution offers businesses a number of deployment options and a horde of industry-specific capabilities. Some of the aspects that set the LS Retail POS system apart from its competitors include:
Top Features of LS Retail
On-site and Cloud-Based Convenience
If you are looking for POS solution that is easy to integrate, flexible, and powerful for your ERP system, LS Retail will be a great choice. In this regard, the system offers you powerful and relevant back-office and front-office POS solutions that allow for integration with your existing ERP.
In addition to helping you complete all sales and improve operation efficiency in your business, these capabilities make it possible for you to manage the business from a single platform. As such, you will find it relative easier and more convenient for you to manage the entire value chain from a single location.
Superior Service
Empower the staff across all your business locations for enhanced customer service. In this case, you will be able to complete all sales, on fuels as well as other items you may be offering, right from the POS. The system features an interactive graphic interface that is standard across all your locations.
For enhanced customer experience, LS Forecourt supports several sale methods for fuel. For instance, it allows you to accept pre-pay payments at the pump as well as preset and post-pay fuel payments.
Centralized Business Control
If you own a multi-location fueling station chain, you do not have to be on the ground to ensure that things are running as they should. This solution allows you to keep a close track on each one of the locations from a central location. To begin with, LS Forecourt gives you a real-time overview of all your store systems, merchandising, inventory, and POS terminals in your business.
Additionally, the changes you make from a central location are immediately implemented across the chain. For instance, you will be able to schedule price changes to be carried out automatically by the POS in different business locations.
What Are The Pros And Cons of LS Retail POS?
Pros
Easy to learn 

Works straight out of the box

Highly customizable

Free demo available
Cons
Support usually difficult to get

It might be difficult to get support on training
Is LS Retail POS Simple To Use?
LS Retail is a very simple solution to adopt, use, and deploy. It features a rich and intuitive user interface and dashboard that is well designed and, as such, easy to get along with. It is also a highly customizable solution, so you can be sure it'll fit just right for any and every section of your gas station operations. What's more, most of its features are deployable right out of the box.
Although it is easy to use, you may  still find some of its settings a little complicated, but with a little guidance from the resources made available on the provider's website, you will be good to go in no time.
Who is LS Retail POS Ideal For?
The LS Retail POS solution works ideally for a broad range of industries and businesses, not just gas stations. It is an ideal solution for retail stores, restaurants, pharmacies, forecourts, gas stations, c-stores and hospitality outfits.
My Overall Rating of LS Retail POS
LS Retail is an ideal solution that will fit perfectly for use in any retail setup.
How Do Other Users Rate LS Retail POS?
Many users praise the solution's ease of use and "straight out of the box" capability. They highly recommend it as an ideal POS solution for retail.
How Much Does LS Retail POS Cost?
This provider does not have its pricing details specified on its website. You can, however, request a demo and a quote. 
4. Most Feature-Packed Gas Station POS: Harbortouch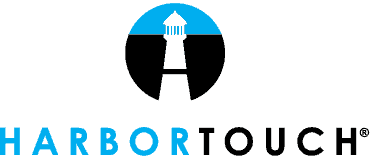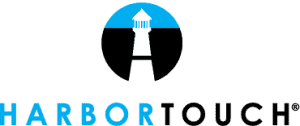 Free gas station POS system hardware, free on-site, installation, and programming are some of the best selling points of the Harbortouch POS system.
As if that is not enough, the product is backed with a lifetime hardware warranty by the provider. Despite such goodies, you will find this solution to suffice your gas station needs.
Some of the remarkable Harbortouch POS capabilities include:
Top Features of Harbortouch POS
Flexible Consignment/Pricing
As you are aware, gas station prices fluctuate regularly. In order to accommodate these fluctuations, Harbortouch allows you to customize your prices.
In addition to prices, this dynamic customization makes it possible to personalize discounts and coupons in the business. The system also makes it possible for you to resell products on consignments as well as keep track of the payments you are supposed to make.
Layaways
If an item is selected for layaway, you only need to reserve it on the POS. this will preserve the item for the customers to purchase at a later date. With this system, you can also allow the customers to make partial payments for the layaway item until it is full paid.
Based on the purchase status of the layaway products, the system will adjust your inventory automatically.
What Are The Pros and Cons of Harbortouch POS?
Pros
Well designed making for ease of use

Age verification capability

Comes with multiple tax configurations

Provides real time report

Ideal for small businesses
Cons
Requires long term contracts

Likelihood of paying some hidden fees is high

Users complain of difficulty in opting out
Is Harbortouch POS Simple To Use?
Harbortouch POS features a simple design, which makes it an easy solution to adopt. 
What Type of Business Is Harbortouch POS Ideal For?
Harbortouch POS is suitable for a wide range of businesses, such as retail, restaurants, convenience stores, liquor stores, cafes, and nightclubs.
My Overall Rating of Harbortouch POS
I rate Harbortouch as the ideal solution for smaller businesses. If you own a small convenience store and are looking for a low-cost POS solution, you should consider Harbortouch POS.
How Do Other Users Rate Harbortouch POS?
Many users who are owners of small businesses have nice words for this particular POS solution. Some others, however, note that they have had not so pleasant experiences with the provider in the areas of hidden fees and long-term contracts.
How Much Does Harbortouch POS Cost?
Harbortouch POS costs start at $29 per month per user.
Buyers Guide: Things You Need to Know Before Choosing a Gas POS System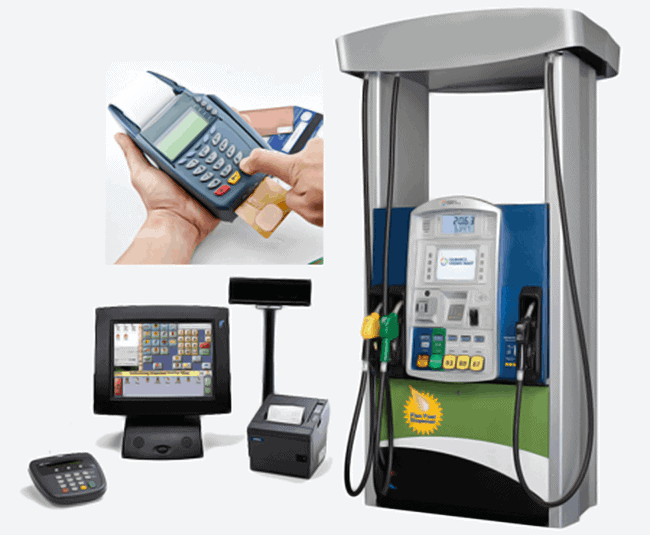 As you may have noticed, most motorists prefer refueling their vehicles with the engine still running. This means that they are in a hurry to continue with their journeys.
In order to keep them happy, you need to serve them and ring up their purchases in a faster and efficient manner. This is only achievable with the best Gas station POS system in the business.
This is particularly the case for gas stations that are a part of a convenience store or a grocery store. Basically, the right POS solution for such a business is one that the brand experience simple, and convenient.
In addition to moving the lines faster, the right system should also keep customer engagement at the pump simple, and effective. If you are currently shopping for best suited POS system for a gas station, here are some of the important considerations you should make:
1. Reporting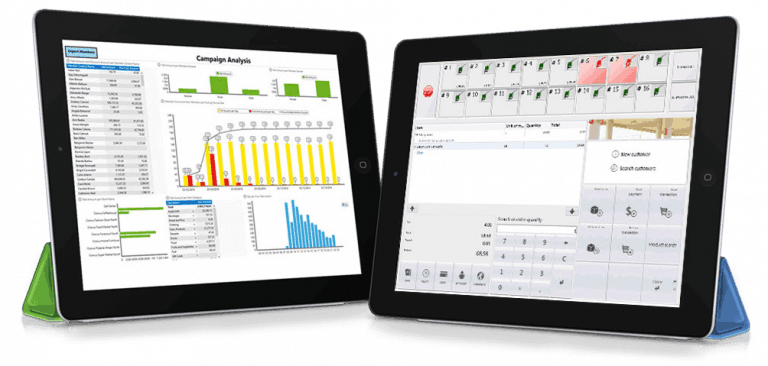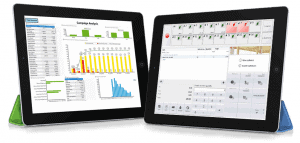 Just as is the case with other retail businesses, you will need to keep track of costs, sales as well as inventory levels in your gas station. This being the case, you will need a system that monitors such aspects automatically and furnishes you with the reports you need in real time.
For instance, compliance reporting is one of the reporting capabilities a good gas station POS system should have. Your preferred POS solution should be capable of generating all the reports you need to comply with government and federal law requirements for gas stations.
If your gas pump is tied to a convenience store, you will need software that is capable of running both efficiently. In this case, you will need a solution that features spoilage reporting will come in handy for a convenience store.
2. Flexible Pricing and Discounting
As you are aware, fuel prices fluctuate from time to time. Your preferred gas pump POS system should be able to calculate the prices in real time. In addition to being accurate, it is advisable to get a system that will always ensures that your pump prices are within the legal specifications in your state.
As for discounting, solutions that allow for quantity-based discounting are best suited for a gas station. Again, you should get one that lets you alter the discounts in whichever way you prefer. With such a system, you may bundle different menu items, while allowing the customers to save some bucks. For instance, you may offer 15% off on any 3 snacks, cheese or meat items priced below $3.99 when purchased together.
Such offers have been proven to encourage impulse buying among motorists. Again, the discounts may be used as a part of the marketing campaign to attract more customers to your business.
3. Pool Margin Calculation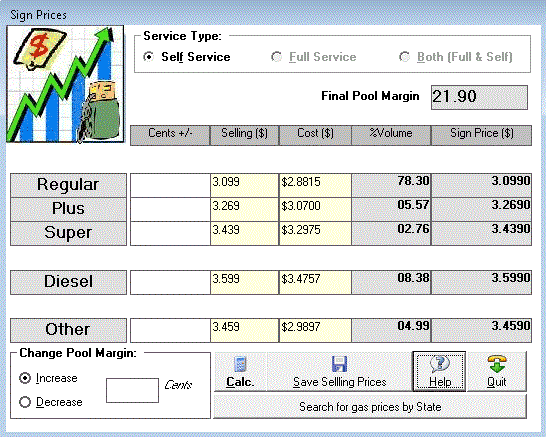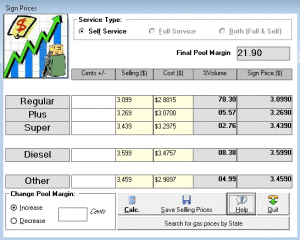 Gas station success is often ascertained by tracking the profitability of the business. Additionally, you will also want to know which products are selling better than others.
In this regard, a system that is cable of working out the pool margins will be of great help. For accurate results, the system should feature such fields as the current inventory price, tank levels, current pool margin, delivery amounts, and price for each fuel. Most of the leading systems are designed to update this data automatically after every delivery.
4. House Account Tracking
For gas stations that serve corporate fleets, house account tracking tools will come in handy. In most cases, corporate fleets require that they be served through house accounts.
Your preferred software should be able to accurately keep track of house accounts separately. The system should also be able to relay updated reports relating to such accounts to the central office when required to.
5. Hot Keys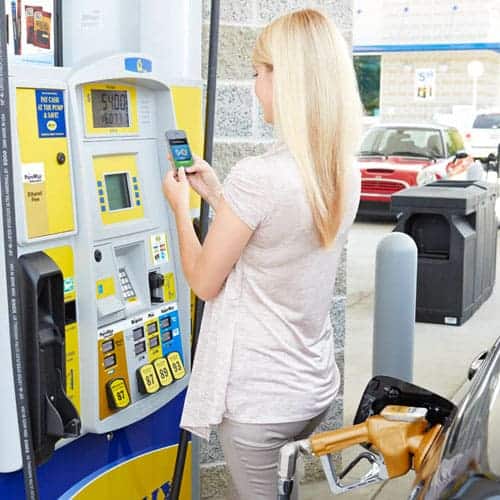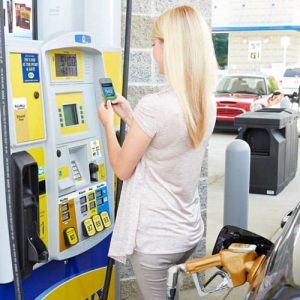 You also need to ensure that the system you opt for allows you to create, and customize hot keys. These are essentially short cuts to accomplish specific checkout processes.
For instance, this capability will make it possible for you to change, create or name hot keys relating to the best selling menu items. By so doing, you only need to press certain keys and specify the quantity whenever ringing up sales on those items.
As you can imagine, this will speed up transactions. This will, in turn, allow for the customers to be served a bit faster, hence prevent long lines in your gas stations on a busy day.
6. Multiple Measurement Units
This feature is particularly important that couple their fuel stations with a convenience store. While the various fuel types are measured in volume, the various items in the c-store are measured in different units.
A system that can accommodate different measurement units make ringing up of sales even faster. You will also find such a system convenient, as far as reordering, tracking, and managing the inventory is concerned.
Manage Better with Gas Station Software
As compared to other types of retail businesses, gas stations have unique POS requirements. Ranging from the constantly fluctuating fuel costs to swift transactions; your preferred system should address the various challenges in the industry. The four systems reviewed above are all outstanding choices, offering your business the industry-specific features it needs to prosper.
As such, your final choice will mainly depend on affordability and personal preferences. Regardless of the size of your business, this guide will help you choose the best gas station POS system.
Frequently Asked Questions
What POS do gas stations use?
Some of the top recommended gas station POS systems are: NCR Radiant, Gilbarco Passport POS, LS Retail, and Harbortouch POS.
What is the most cost effective POS system?
The most cost effective gas station POS system is the Gilbarco Passport POS system. If you are however looking for a general purpose POS system that is cheap that you can still use largely to manage your gas station  and other businesses around it then you should concede Square POS.
Do all POS systems require a monthly fee?
Not all POS systems require a monthly fee although most do. You can still get a POS system without a monthly fee but this will be limited in features and may come with a high card processing fee.
Can a POS system work without Internet?
Yes, some POS systems can work without the internet. Locally installed POS systems do not require internet connection since everything is stored on site.
What is the most widely used POS system?
Some of the most widely used POS systems are: Square POS, Lightspeed, TouchBistro, and Quickbooks POS.